Secret Diplomatic Meeting near Saturn Discussed Humanity's Future
In the three years that Corey Goode has been revealing his stunning information about secret space programs, extraterrestrial civilizations, and diplomatic meetings, there has been a steady build up to some major revelations about humanity's future. It appears that a critical threshold was reached in a December 2017 meeting near the planet Saturn where multiple delegations met to discuss humanity's future in light of the ending of 22 genetic experiments run by multiple human-looking extraterrestrial civilizations.
In a prior article, I discussed Goode's report about an earlier December 16  "Super Federation" meeting he attended near the planet Jupiter involving over 60 human-looking extraterrestrial delegations, where he played the role of spokesperson for the Sphere Being Alliance. This is a group of higher density beings (6th to 9th density consciousness) who have been acting as a kind of Galactic umpire over the last few years to encourage diplomatic solutions to Earth's multiple conflicts involving dozens of competing extraterrestrial groups, Inner Earth civilizations, global elites and secret space programs.
At the Super Federation meeting, Goode said he was told to relay to the assembled extraterrestrial delegations that their long term genetic experiments involving humanity needed to come to an end, and that humanity would be left alone to determine its own future. Despite some initial protests, Goode revealed that this decision was accepted by the Super Federation, making it possible for another diplomatic meeting a few days later (December 19-21, 2017) where the process for creating a new Super Federation governing human affairs would begin.
To some, what has been written so far may sound delusional and many will demand evidence to prove at least part of it before even considering it possible. At the moment, however, there is no hard evidence to substantiate Goode's claims. On the other hand, there is no hard evidence to disprove any of them either, despite determined attempts by some critics to discredit his testimony and credibilty.
In the three years that I have been researching and writing about Goode's incredible assertions, I have found no evidence of deception. Instead, I have found multiple sources corroborating his information from many different perspectives, e.g., whistleblowers/insiders, documents, and contemporary events.
My research has been documented in three books so far, which detail, compare, and analyze his amazing claims. Comprising over 1200 written pages and 1500 references, the clear conclusion reached in the Secret Space Program Series is that Goode is very credible, honest and truthful about the events he has witnessed, and taken part in.
In addition, I have met and communicated with senior military intelligence officials who have likewise accepted Goode's information as accurate, and have quietly assisted him with some very high level national security information. If Goode was perpetuating a hoax, as some of his critics contend, I doubt such high level officials would be helping him.
For those drawn to the Corey Goode information, keeping an open and discerning mind is required to fully understand what he is telling us, and how it is relevant to our lives. Goode's revelations not only inform us about key historical events and political processes that have not been publicly disclosed, but also what the future holds for us.
It's quite clear that Goode has been chosen to play a unique and special role as a witness to extraordinary galactic events and meetings occurring today. He has no other formal role except occasionally acting as a spokesperson for the Sphere Being Alliance when they choose to appear at off-world diplomatic meetings. Where Goode is used to relay information to participants even when the Sphere Being Alliance members are physically present.
This was spectacularly demonstrated at a meeting in March 2015, where afterward Goode described how he appeared on stage along with two members of the Sphere Being Alliance before roughly 120 VIPs and delegates drawn from multiple secret space programs, global elites and private civilian groups at a secret facility on the Moon called Lunar Operations Command. It was this March 2015 meeting that launched Goode into a series of meetings, abductions, and encounters, which subsequently led to the December 2017 meetings that have become the most significant to have occurred so far.
It is Goode's role as delegate for the Sphere Being Alliance, and the status this accords him from the perspective of other groups and forces both on and off-planet, that requires us to keep an open and discerning mind to what he is telling us. Goode is giving us all vital information about events that lie ahead, and we should not be distracted by the noise of competing voices wanting to distract us, intentionally or not, from important galactic developments.
This takes me to the most recent galactic meeting that Goode attended, only a few days after the December 16 Super Federation meeting near Jupiter. He discussed both of these meetings in a January 13 article and his March 27 Cosmic Disclosure interview.
Goode described being taken to a nearly identical temporal anomaly near Saturn by representatives of seven Inner Earth civilizations. The craft that transported him had a total of 40 Inner Earth participants comprising the seven groups.
Intriguingly, Goode says that these Inner Earth beings are descendants of humanity's future selves, a small group of whom time traveled into the distant past to maintain an optimal timeline. They did this to ensure that Draconian Reptilians would not overtly take over the planet, thereby establishing a global tyranny.
Goode says that when he arrived at the Saturn facility, he was met with representatives of 52 civilized worlds from the local cluster of stars in our region of the Milky Way. In his March 27 interview, Goode described the physical appearance of these representatives:
They were all humans of different types, and most of them were not Caucasian. They were different types of olive skin, brown skin, and even a kind of a tan skin. But they were representatives of each of the local 52 stars. And they are all basically our cosmic cousins. They are human beings, just different types.
He pointed out that one of these groups, the famed Olmecs who had mysteriously helped develop human civilization, were in fact extraterrestrial refugees relocated to Earth due to the Draconian control of their home world.
Goode elaborated about this in his March 27 interview:
Many, many, many times on Earth in our history, refugees have been brought from other planetary systems to stay here and live here. And they've lived here for many generations at times. That was the Mayans. But the Olmecs, when there was a major issue going on in their star system, many of them were brought here as refugees to survive here and wait out the issues there. Then they were brought back.
In past interviews, Goode has described his interactions with "Mica", the representative of the Olmec group, who had previously played Goode's role as the Sphere Being Alliance representative for his civilization.
According to Goode, neighboring star systems have experienced similar histories to our own in terms of corrupt global elites secretly allied with a group of extraterrestrials described as Draconian Reptilians. In these adjacent star systems, the Sphere Being Alliance appeared and choose a single individual to be their delegate/spokesperson in the subsequent negotiations and struggle to rid the planet of the corrupt elite control systems that plagued these worlds.
In this regard, Goode said:
Each of them have either been in contact with the Blue Avians or the Triangle-Head being and gone through a similar thing that I have in their planetary system.
Apparently, in all these worlds, the function of the Sphere Being Alliance delegate/witness was to relay what was being observed to the rest of the population. This was a critical aspect in the awakening of each planetary population, and gaining freedom from their corrupt elites and Reptilian overlords.
Well, we were told that we were witnesses, that we were the conduits for each of our collective consciousnesses, that each of our groups was a collective consciousness on our planetary systems that we were on, like here on Earth. The information I was receiving, what I was witnessing, was on behalf of the collective consciousness here in this Solar System.
At this Saturn meeting, Goode says he was chosen once again to play the spokesperson for the Sphere Being Alliance members before the assembled delegates. The three Blue Avians and Golden Triangle beings that were present said they would be leaving our physical reality and would be replaced by another two members of the Sphere Being Alliance, as Goode had previously announced in 2017.
All present at the Saturn meeting were subsequently introduced by Goode to the new Sphere Being Alliance members who "began to give us some cosmic ground rules for going forward."
They would be responsible for assisting humanity in an unprecedented era where it would not be dominated by competing extraterrestrial groups. Essentially, humanity would be fully informed about the truth of their global situation, and would then be able to determine its future free of corrupt elites and extraterrestrial interference.
Of particular interest was the appearance of a group of entities called the "Sentinels" at the Saturn meeting, who are custodians of still functional Ancient Builder Race technologies that are up to two billion years old. Up to approximately 500,000 years ago, according to Goode. Builder Race technologies were used to establish a very powerful protective grid around our local cluster of 53 solar systems (52 + Sol), to keep out aggressive extraterrestrial races until it was destroyed in an internal Solar System wide war.
The Sentinels communicated with the Sphere Being Alliance in a spectacular light show that all participants witnessed. This was very significant since it suggested that the Sentinels would continue their present role, thereby ensuring that Builder Race technologies that continue to operate would only be accessed by individuals whose ethical standards and behavior meet with the high expectations set by the Sphere Being Alliance.
Goode has previously described how "Gonzales", a U.S. Navy Lt Commander, had been turned away by the Sentinels when he approached one of the functional Builder Race installations. The Sentinel told Gonzales that he lacked humility, and a request was subsequently made for Goode to make the same trip later to learn about the installation.
Builder Race technology is particularly relevant to nations with military run secret space programs, such as the U.S. Navy's  Solar Warden, wishing to extend contemporary military concepts such as "full spectrum dominance" into outer space battlefields. It is doubtful that the Sentinels would allow Builder Race technologies to be used in this way for the military benefit of a single nation or planet.
Goode was told that a new, and  more representative, Super Federation would be assembled. Then the newly liberated and now awakened humanity would interact on a more equal basis with the different extraterrestrial groups, and would be joined by representatives from the nearby 52 star systems.
Goode also said that at the December 16 Super Federation meeting had a representative from the "Council of 200" (a corrupt elite control group) seated as the head of the Earth delegation. Presumably, our newly awakened humanity will at some point choose a more representative individual as humanity's spokesperson for Galactic affairs.
It will be very interesting to see what process is adopted by our planet's seven billion inhabitants and/or their political representatives to choose one or more delegates to a newly reconstituted Super Federation. I highly doubt the global populace will accept major nations simply choosing a representative similar to how the United Nations Secretary General is appointed without any kind of grass roots participation.
In addition, the Inner Earth beings will be represented in this expanded Super Federation, presumably opening the door for them to further interact with surface humanity, and publicly reveal themselves in the near future.
As to when all these stunning changes are going to be publicly revealed, Goode has discussed an upcoming series of solar flash events that will act as the trigger for full disclosure and humanity's awakening.
9 Facts About Project Blue Book, the Government's Top-Secret UFO Program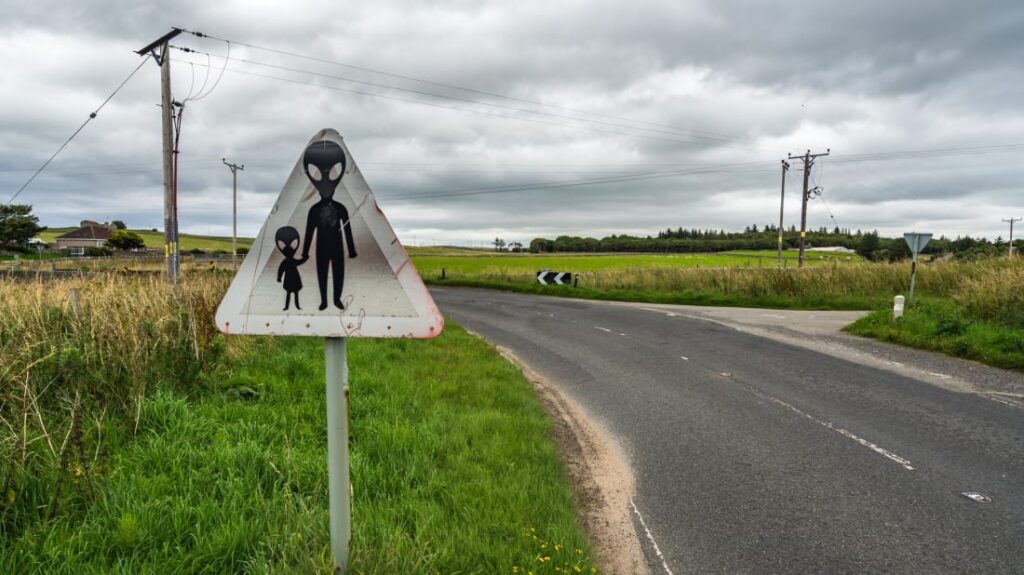 Between 1952 and 1969, the U.S. Air Force conducted a series of studies on UFO sightings called Project Blue Book. Not only is there a new History Channel series about the program, this year also marks the 50th anniversary of the project's termination. Get to know the secretive program better.
1. PROJECT BLUE BOOK WASN'T THE GOVERNMENT'S FIRST UFO STUDY.
In 1947, a private pilot named Kenneth Arnold reportedly spotted nine glowing UFOs zooming over Washington's Mount Rainier. The public went wild for the so-called "flying saucers." Shortly after, the U.S. government launched Project SIGN to determine if such objects were a threat. In 1948, Project SIGN purportedly published a document called the "Estimate of the Situation," which suggested that extraterrestrials were a possible explanation for UFO sightings. As the story goes, Air Force officials destroyed the document and launched a more skeptical investigation in the late 1940s called Project GRUDGE. Blue Book came a few years later.
2. THE "ESTIMATE OF THE SITUATION" WAS INSPIRED BY A MIND-BOGGLING EVENT.
In the 1960s, Air Force officials denied that the "Estimate of the Situation" document ever existed. Those who vouch for its authenticity, however, say the report was inspired by a 1948 UFO sighting in Alabama, after two experienced pilots saw a torpedo-shaped "glowing object" zip past their aircraft and rocket into the clouds. The report shocked and baffled many of Project SIGN's researchers, though scientists would later claim the sighting was consistent with a bolide, or bright meteor.
3. "BLUE BOOK" WAS NAMED AFTER A COLLEGE TESTING STAPLE.
Whether UFOs are extraterrestrial in origin is debatable. What's undeniable is that, during the 1950s, people routinely spotted (or thought they spotted) objects flying over the United States—and it was the onus of the U.S. military to figure out what they were and whether they posed any danger. Blue Book would earn its name because, at the time, Air Force officials equated studying the phenomenon with preparing for a collegiate "blue book" final exam.
4. OFFICIALS DEVELOPED A SPECIAL PROTOCOL FOR HANDLING UFO SIGHTINGS.
A central part of Project Blue Book was the creation of a standardized questionnaire for UFO sightings. Some sample prompts: "Draw a picture that will show the shape of the object or objects … What was the condition of the sky? … Did the object: Suddenly speed up and rush away at any time? Change shape? Flicker, throb, or pulsate?" Eventually, every U.S. Air Force base ended up designating a special officer to collect these UFO reports.
5. THOUSANDS OF REPORTS WERE COLLECTED—AND SOME HAVEN'T BEEN EXPLAINED.
By the time Project Blue Book was closed, officials had gathered 12,618 UFO reports. Of those, 701 were never explained. Nearly half of those unidentified UFOs appeared in 1952 when a whopping 1501 UFOs were sighted. (Interestingly, that following year, it became a crime for military personnel to discuss classified UFO reports with the public; the risk of breaking the law could mean up to two years imprisonment.)
6. PROJECT BLUE BOOK SAW FIVE LEADERSHIP CHANGES.
Each person in command saw the purpose of Project Blue Book differently. Captain Edward J. Ruppelt, for example, treated the job as a serious scientific quest and is often lauded as the project's most impartial leader. (Notably, he is responsible for coining the term UFO.) Major Hector Quintanilla, who took over the project in 1963, was more interested in turning Blue Book into a PR front and focused on quelling the public's interest in UFOs—a desire that would eventually lead to charges of a government cover-up.
7. BLUE BOOK MADE SUCH BAD SCIENTIFIC MISTAKES THAT CONGRESS HAD TO GET INVOLVED.
In 1965, Oklahoma Police, the Tinker Air Force Base, and a local meteorologist using weather radar independently tracked four unexplained flying objects. Under Quintanilla's advisement, Project Blue Book would claim that these witnesses had simply observed the planet Jupiter. The problem with this explanation? Jupiter wasn't even visible in the night's sky. "The Air Force must have had its star finder upside-down during August," Robert Riser, an Oklahoma planetarium director, said at the time. A series of more badly botched scientific explanations eventually led to a congressional hearing.
8. THE PROJECT'S DESIRE TO DISMISS UNIDENTIFIED PHENOMENA BOTHERED ITS SOLE SCIENTIST.
Project Blue Book had one consistent scientific consultant, astronomer Dr. J. Allen Hynek. In 1968, Hynek wrote: "The staff of Blue Book, both in numbers and in scientific training, is grossly inadequate … there is virtually no scientific dialogue between Blue Book and the outside scientific world … The statistical methods employed by Blue Book are nothing less than a travesty" [PDF]. Hynek held Quintanilla in particularly low regard, saying, "Quintanilla's method was simple: disregard any evidence that was counter to his hypothesis."
9. IN 2007, A NEW GOVERNMENT INQUIRY INTO UFOS WAS LAUNCHED.
Between 2007 and 2012, the U.S. government spent $22 million on a new UFO study called the "Advanced Aviation Threat Identification Program." (Nowadays, UFOs are called UAPs, or "Unidentified Aerial Phenomena": You can watch one here.) This January, more than three dozen of the program's studies became publicly available, revealing the government's interest in everything from warp drives to invisibility cloaks.
Source mentalfloss.com
Alternate Theory Emerges (Epstein Body Double/Clone): Was Jeffrey Epstein Swapped out of His Cell to Prevent Him from Being Murdered?
(Mike Adams) The apparent murder of Jeffrey Epstein is sending shock waves around the world, jolting more people awake to the fact that the deep state is so dangerous that even prisoners are not safe from being murdered.
It has now become apparent to every thinking person that America is occupied by an enemy force, a corrupt criminal cartel known as "Democrats" who will kill anyone that gets in their way or threatens their power. Jeffrey Epstein, of course, could have testified to the fact that Bill Clinton is a serial rapist and child abuser whose perverted crimes have been covered up by the complicit left-wing media for decades.
But what if President Trump and William Barr knew Epstein was about to be murdered and took steps to secure him in a safe location so that his testimony could also be secured? Epstein could be the key to bring down the Democrat deep state traitors whose leaders have long been tied to child trafficking, video blackmail and Satanic child molestation rituals. Testimony from Epstein could topple the entire house of cards and expose the sick, Satanic child sacrifice and rape rituals that high-level Democrats have been carrying out for decades.
That's why this alternate theory is at least worth considering. Although it's impossible to know whether this is true, there appears to be photographic evidence (see below) that the dead body carted out of Jeffrey Epstein's jail cell was not the body of Epstein. The body was "swapped," according to some analysts who are looking very closely at the evidence.
The most likely explanation of all this remains, in my view, the simpler theory that Jeffrey Epstein was murdered by deep state operatives connected to the Clintons. After all, the Clintons have been surrounded by a long list of mysterious deaths, "suicides" and body bags. The number of ex-Clinton body guards, accountants and business associated who have been killed is truly astounding. And the suspicious events at the prison where Epstein was being held continue to mount. For example, why is there no video footage of Epstein killing himself? Why were the guards pulled away? Why was Epstein removed from suicide watch? Why was Epstein's cellmate removed from his cell just one day earlier? See a summary of these key questions from Michael Snyder.
Even AG William Barr has questions:
NEW: Attorney General Bill Barr says he was "appalled" and "angry" at the failure to "adequately secure" Jeffrey Epstein.

"We are now learning of serious irregularities at this facility that are deeply concerning and demand a thorough investigation" https://t.co/O0OFAg3xyj pic.twitter.com/LiLUJj5cdD

— ABC News Politics (@ABCPolitics) 12 August 2019
Photographic analysis: The body removed from Epstein's cell doesn't seem to match Jeffrey Epstein
According to Intellihub, which ran some of the best investigatory journalism following the Las Vegas mass shooting, the photograph of a body being removed from Epstein's jail cell appears to depict the body of a man who isn't Epstein at all. We haven't yet confirmed the origins of these photos or the conclusions of the analysis, but it's a theory worth considering, since the face profiles don't seem to match. The nose, in particular, doesn't seem to be the same nose as Jeffrey Epstein:
Adding to the mystery, according to Intellihub, a worker at the prison posted a message to 4chan that's recorded as being posted 10 minutes before the media broke the story of Epstein's death. According to this post, which has not yet been authenticated (so take it with a grain of salt):
Not saying anything after this pls do not try to dox me but last night after 0415 they took him [Epstein] [to] medical in a wheelchair front cuffed but not 1 triage nurse says they spoke to him. Next thing we know trip vans show up? We do not do releases on weekends unless a judge orders it. Next thing we know, he's put in a single man cell and hangs himself? Here's the thing, the trip van did NOT sign in and we did not record the plate number and a guy with a green dress military outfit was in the back of the van according to the tower guy that let him through the gate. You guys I am shaking right now but I think they switched him out.
This apparent post seems to indicate that a military person arrived and swapped out Jeffrey Epstein (alive) with a dead body that sort of resembled Jeffrey Epstein. Is it true? You decide.
Be skeptical of all this, of course. There are many potential theories about what happened to Jeffrey Epstein. Because the evidence is being so aggressively covered up, none of us have proof (yet) that any particular narrative is accurate. One thing we know for sure, however, is that the establishment media is lying to us all.
Who would want to remove Jeffrey Epstein and keep him alive?
The obvious question at this point, then, is who would want to remove Jeffrey Epstein and keep him alive? There are really only two possibilities for this:
Possibility #1) William Barr and President Trump ordered him moved to a safe location to secure his testimony and help bring down the deep state.
Possibility #2) The deep state (Clintons) kidnapped him to torture him and kill him. But this explanation doesn't make much sense because it's much easier for them to just kill him in his own cell and be done with it. There's no rational reason to remove him from his cell, only to kill him somewhere else.
Thus, the only remaining explanation — if you believe he was swapped out with another body — is that the DOJ and Trump had him moved to secure his testimony. There's also a "wildcard" theory that Epstein worked for Mossad, and that Mossad snuck into the jail cell and swapped him out, but that seems beyond far-fetched at this point. Even for conspiracy analysts.
Is Epstein still alive?
All this brings us to the possibility that Jeffrey Epstein may still be alive, and he may be in U.S. military custody where he is about to offer all kinds of video recorded testimony naming all the high-level Democrats who paid him money to sexually abuse teen girls and boys.
Or, perhaps, this is all just wishful thinking and the truth is that Epstein is dead as a rock. Dead men don't talk. And they especially don't talk about the Clintons.
By the way, the left-wing media — run by absolute morons and traitors — now says that if you don't believe the official explanation of Jeffrey Epstein committing suicide, then you are a "conspiracy theorist." These are the same media loons who have been pushing a wildly fabricated Russia collusion conspiracy theory for nearly the last three years. Their conspiracies aren't conspiracies, you see. But your conspiracies are "conspiracy theories." That's how the deranged, left-wing media operates, which is exactly why no intelligent person in America trusts anything the media reports anymore.
There will no doubt be a lot more breaking news (and possibly evidence) about Jeffrey Epstein in the days ahead. But if he's alive and being held by the DOJ or the U.S. military, his testimony could implode the entire Democrat party which has been run by child trafficking rapists and sex abusers for many decades. Jeffrey Epstein could truly be the ultimate weapon to bring down the shadow government dominated by Democrats. That is, unless he's already room temperature.
Don't trust the media. Trust your instincts on this one. While you're at it, the assassination of JFK was also a deep state cover-up run by the corrupt FBI of the 1960s. So you might want to pick up a few books by Jim Marrs and get educated about reality, because the deep state has been running psyops on the American people since at least World War II. Only now has a president arrived that could start to challenge the occupying enemy force (i.e. deep state swamp creatures) who have been mind-controlling America for generations.
Things are about to get interesting…
Fox News: What Does the US Military Actually Know About UFOs?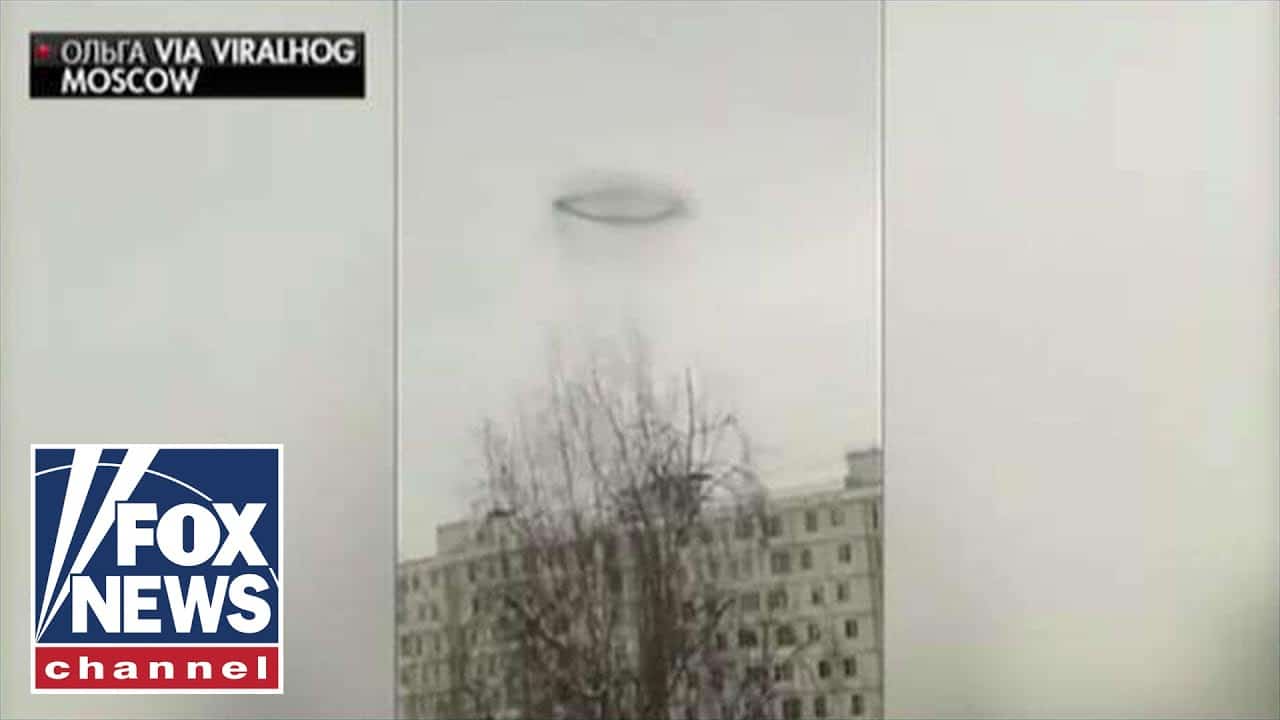 Unidentified Flying Objects or UFOs have captivated people for decades. The policy of investigative bodies has been to cover up legitimate reports and encounters. Despite officialdom's mandate to suppress the truth, reports, anecdotal accounts, and declassified documents continue to spark the curiosity of those who take these things seriously. The preceding information provides food for thought regarding the reality of UFOs and what they might mean. This information is beneficial to consider because it expands ones thinking via the exploration of mystery. A mind captivated by mystery has the power to make leaps and bounds in soul growth, due to the powerful urge to seek the truth resulting in changes to the substructures of being. Thus, a mystery is arguably the best activator for the individual, quickening the mind and stimulating the soul. This information also helps dispel the false reality pushed by the Deep State, which is critically important for the activation of the freedom and justice urges.