Sea Cucumber Found to Kill 95% of Cancer Cells, Shrink Tumors
Sea cucumber has been used in traditional  Chinese medicine for hundreds of years, but they are relatively obscure in the  U.S. This may be soon changing, however, as evidence mounts that sea cucumber  extracts can kill cancer cells while stimulating the immune system.
As reported by Ethan Evers, author  of The Eden Prescription, previous research on sea cucumber has demonstrated its  ability to kill lung, breast, prostate, skin, colon, pancreatic, and liver  cancer cells. These extracts have also proven effective in killing leukemia and  gioblastoma cells. Looks like we can add yet another food to the list of  anti-cancer foods. Scientists believe a key compound known as  frondoside A to be responsible. Frondoside A is a triterpenoid, diverse organic compounds found in the essential oils and  oleoresins of plants.
This latest study, published in PLoS One, has  confirmed just how powerful frondoside A truly is. Researchers found it to kill  95% of ER+ breast cancer cells, 95% of liver cancer cells, 90% of melanoma  cells, and 85-88% of three different types of lung cancer.
As Evers  reports:
But the benefits of this compound dont just stop at directly  inducing programmed cell death (apoptosis). It also inhibits angiogenesis (the  ability of tumors to grow new blood vessels to get their food) and stops cancer  metastasizing by impeding cell migration and invasion. Even more intriguing is  the ability of frondoside A to activate our immune systems natural killer cells  to attack cancer cells. This has been shown for breast cancer in particular but  may also apply to all cancers, because it involves the immune system and not  cancer cells directly. This may partially explain why frondoside A was so  effective at shrinking lung tumors in mice that it rivaled chemo drugs in  performance.
When given to mice with non-small cell lung cancer,  frondoside A was found to shrink tumors by 40% in only 10 days. Traditional  chemo drugs shrunk the tumors by 47 percent, but the risks of chemo treatment  are far greater than any side-effects or risks of sea cucumber. (Namely because  there are no known risks associated with sea cucumbers). In addition, the amount  of frondoside A needed to achieve such results was minisculeless than a single  milligram for an adult weighing 165 pounds.
While sea cucumber extracts  arent currently offered as a treatment for cancerat least not in your  traditional doctors officeyou can find dried and powdered sea cucumber in health  stores. It is packaged as a solution to arthritis and similar conditions because  of its anti-inflammatory properties.
What's in store for us in the next decade?
About 70 thousand years ago, Homo Sapiens was an insignificant animal living somewhere on the African continent. But in the millennia that followed, the Sapiens became the rulers of the planet: we subdued the environment, increased food production, built cities and connected them with trade networks.
But our achievements, no matter how beautiful they look from the outside, have a downside, because our civilization has endangered more than one million species of animals and plants, and the rapid climate change (also the work of man) brings catastrophic consequences every year. But if other, now non-existing civilizations dominated the planet before us, does this mean that we are rapidly approaching sunset? Nobody knows the exact answers to these questions, but let's try to figure it out.
Great civilizations of the past
Humans have been around for several hundred thousand years, but until the last 7,000 years, we roamed the earth in small groups, hunting, gathering edible plants and fearing threats from other people, animals and weather. Everything changed after the development of tools, weapons and fire, and the first major step towards civilization was the domestication of animals for food, clothing, transportation and communication.
As William R. Nester writes in his work entitled "The Rise and Fall of Civilizations" , plant domestication followed, with small groups settling in river valleys, planting and harvesting. Over the centuries, some of these settlements have developed into complex civilizations that include most or all of the following components:
cattle breeding and agriculture; complex, hierarchical political, social, economic, military, and religious institutions, each with a division of labor;
the use of metals, wheels and writing; clearly defined territories;
trade with other people.
The first "civilization" is believed to have originated in Mesopotamia around 5000 BC. BC, and over the next 6,500 years or so, great civilizations grew and appeared elsewhere, expanded their rule, and then perished for a variety of interconnected political, technological, economic, military, and environmental causes.
Roman civilization originated around the sixth century BC. At the height of its power, the Roman Empire ruled over a vast tract of land, and all modern Mediterranean countries were part of ancient Rome.
Recently, scientists have finally solved the mystery of the death of the Mayan civilization – one of the brightest civilizations in the history of mankind, the dawn of which came approximately in the III-IX centuries. As the results of several scientific studies have shown, among the reasons for the death of the Maya, researchers single out several factors at once – droughts, wars, food shortages, etc.
Where is our civilization heading?
According to the data obtained using the ESCIMO computer model, we have just passed the "point of no return" – the moment when humanity could prevent the most severe consequences of rapid climate change. In a paper published in the journal Nature Scientific Reports, the researchers write the following:
"Even if all emissions of harmful substances into the atmosphere are reduced to zero right now, this will not stop the rise in global temperatures."
And yet, despite this disturbing news, let's hope that we will meet 2030 and all the decades to come, caring for the environment and looking to the future with optimism. We do not want it, the passage of time is inexorable, and with it the changes in all areas of everyday life. Thus, many researchers regard the near future as a time even more technological than ours.
What will our world be like in 10 years?
Fighting fake news
As stated in an article published on the Science Focus portal, technology can lead us to a world where we will not be sure what is real and what is not. At the same time, thanks to technology, we can distinguish fact from fiction, which is especially relevant in the era of fake news and Deepfake.
For example, some AI startups use machine learning algorithms to identify fakes and errors on the Internet. 
"Fake news and social media have eroded trust in traditional media that have failed to adapt to the new reality. Solving the problem of fake news requires rebuilding the news ecosystem and educating people to think critically and to be more responsible on social media," Michael Bronstein said, co-founder of AI startup Fabula, a professor of computing at Imperial College London. Well, let's hope this fight against fake news will be successful.
Genetic revolution
Today, many researchers have high hopes for the genome-editing CRISPR method, which can treat hereditary diseases or significantly reduce the risk of developing Alzheimer's disease. There is even talk of the possibility of reversing the biological aging process.
But how far can we go in this war on disease? After all, most ailments are caused not by one gene, but by a combination of several genes and environmental factors. Some genes that predispose us to one disease simultaneously protect us from another.
The researchers point out that one of the main challenges today is the costly availability of CRISPR. Moreover, editing the human genome also raises ethical dilemmas – for example, a widely publicized act of a Chinese scientist who used CRISPR-Cas9 technology on unborn babies, for which he is now serving time in prison.
However, many scientists hope that in the future, doctors will be allowed to use this technique for the benefit of people, but the "finer details" have yet to be determined. It appears that different cultures will approach ethical issues differently. So in this regard, the future is complex and difficult to predict.
Space revolution
The last time a human foot set foot on the lunar surface was in 1972. Then few could predict that people would not return to Earth's satellite for another 50 years. As for the latest plans of the world space agencies (both private and public), the plans for the next decade include not only the launch of robotic vehicles, such as the Europa Clipper (scheduled to start in 2021), the James Webb Space Telescope, but also a return to the Moon and human flight to Mars.
In general, speaking about space exploration, we would like to believe that studies of the solar system and the observed Universe in the next 10 years will bring long-awaited news and answers to questions that excite the imagination.
Technologies of the future from 2020 to 2030
More than 800 experts, economists, businessmen and executives surveyed by the World Economic Forum (WEF) predict the following technologies will be trending. They will make a technological revolution in our world (watch the video below about technologies of the future).
1. AI 2 IoT
3. Blockchain
4. 3D printing
5. Mobile technologies
6. Autonomous cars (transport)
7. Mobile Internet
8 Robotics
9. VR / AR
10. Wireless Power
11. Quantum computing
12. 5G/6G
13. Voice Assistant
14. Cybersecurity
15. Cloud (cloud computing)
Who knows, maybe in 2030 humanity will know for sure that it is not alone in the vastness of the infinite universe. What do you think the world will be like in the near future?
Cancer vaccine shown to be safe and effective has entered human trials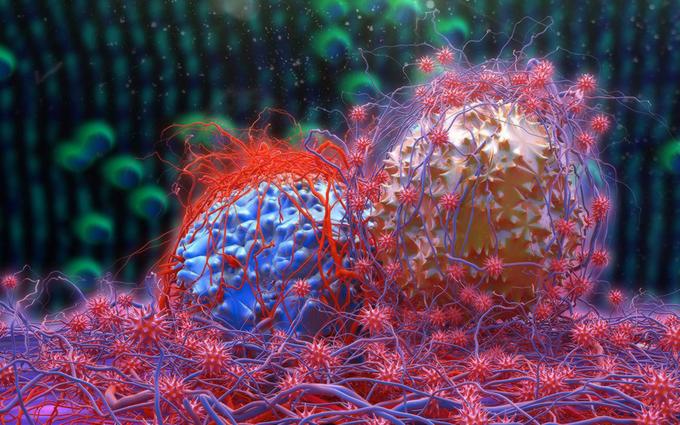 A person, like any living creature, can be vaccinated against cancer, although this disease is fundamentally different from viral infections against which vaccines are traditionally used. 
This has been proven by scientists at Ohio University, who developed a methodology for the use of immune checkpoint inhibitors. Animal studies have shown 90% effectiveness of this therapy and complete safety for the body.
Cancer tumors are extremely insidious and have a defense mechanism against the body's immune system in the form of the signaling protein PD-1. It is present on both healthy and cancerous cells, and is responsible for the friend-or-foe recognition procedure when immune B and T cells approach them. As long as PD-1 proteins in cancer cells and PD-L1 proteins in lymphocytes are working normally, the immune system simply ignores the infection, not seeing it as a target to attack.
The idea of ​​Dr. Pravin Kaumay, the developer of the inhibitors, is to interfere with the identification procedure. For this purpose, special monoclonal antibodies have been developed, which are injected into the body, seek out PD-1 proteins and settle on them, preventing proper contact with PD-L1 proteins. Lymphocytes cannot recognize these cells and automatically start the procedure for destroying them – the immune system itself begins to eradicate cancerous tumors in the body.
More importantly, blocking the signaling system destroys the usual comfortable environment for cancer cells, they are constantly threatened, cannot grow and spread throughout the body. 
This is the beneficial effect of vaccination with inhibitors – this therapy is called PD1-Vaxx. The technology has been thoroughly tested, it uses second-generation inhibitors, which are much more effective. The first human patients have already been recruited in the US and Australia to test PD1-Vaxx.
A lack of oxygen leads to aging, excess oxygen leads to immortality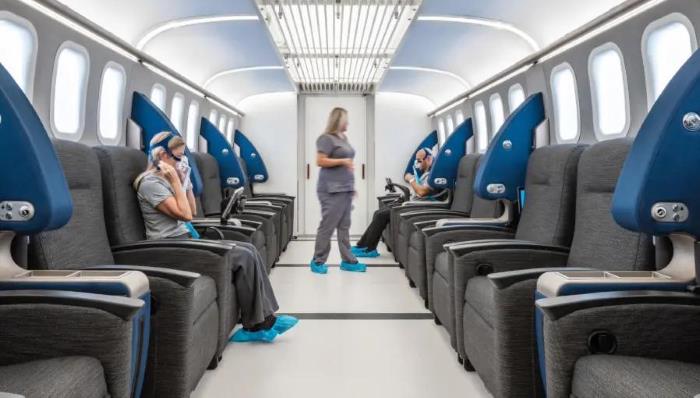 Israeli scientists claim that by using only oxygen, they have successfully reversed the biological aging process.
A recent study conducted by Tel Aviv University professor Shai Efrati and a team at Shamir Medical Center showed that when healthy adults over 64 were placed in a pressurized chamber and given pure oxygen for 90 minutes a day, five days a week and within three months, the aging process not only slowed down, but actually changed in the opposite direction.
In particular, a study published in the peer-reviewed journal Aging focused on whether this oxygen enrichment process could reverse two key indicators of biological aging: the contraction of DNA telomeres and the accumulation of senescent cells in tissues. Telomeres are located at the ends of a chromosome, consist of repeating sequences of non-coding DNA, and serve as caps to protect the chromosome from damage during replication.
Each time replication occurs, these bumpers take a hit, making the chromosomes shorter and shorter. Once the telomere reaches a certain length, the cell can no longer replicate, which leads to aging: malfunctioning of cells, which ultimately leads to cognitive or other age-related impairments and even diseases such as cancer.
About 35 adults over the age of 64 took part in the study and applied hyperbaric oxygen therapy, using 100% oxygen at an ambient pressure greater than one absolute atmosphere to increase the amount of oxygen dissolved in body tissues.
Every 20 minutes, participants were asked to remove their masks for five minutes, returning oxygen to normal levels.
However, during this period, the researchers saw that fluctuations in free oxygen concentration were interpreted at the cellular level as a lack of oxygen – rather than interpreting the absolute level of oxygen.
In other words, repeated intermittent hyperoxic (increased oxygen levels) exposure induced many of the mediators and cellular mechanisms that are usually induced during hypoxia (low oxygen levels). Dr. Efrati calls this the hyperoxic-hypoxic paradox.
"The fluctuations in the oxygen level that we have created is what matters," he told The Jerusalem Post. "During this process, there is, as it were, a lack of oxygen, which causes cell regeneration."
The practical consequences of therapy include increased attention, processing speed, and executive function, which tend to decrease with age and about which more than 50% of people over the age of 60 express concern.
According to the study, the changes were equivalent to having the participants' bodies at the cellular level go back 25 years.
"We're not [just] slowing aging – we're moving back in time," says Dr. Efrati. Efrati has been studying aging for ten years and runs Aviva clinics in Florida. The study, he said, is evidence that the cellular basis of the aging process can be reversed, adding that it "offers hope and opens up the opportunity for many young scientists to target aging as a reversible disease."
It could also allow doctors and scientists to find a way to control telomere length and develop drugs to help them grow again when needed. But will it make people live longer?
The duration of the effect has yet to be determined in the long term, says Efrati. But "probably yes." We know people with shorter telomeres die earlier, so that makes sense."
At the moment, the only drawback of the study is the limited sample size, that is, so far relatively few people have participated in the experiment, but over time, scientists will solve this problem too.