A group of scientists are planning to fight the climate change using drones with the goal of planting one billion trees by 2028.
The reforestation company Flash forest, claims to have developed a drone technology capable of plotting the best areas for planting trees that consume the most carbon dioxide (CO2).
The project aims to sow approximately 2,000 trees per hectare of land, making the most of the availability of planting space.
In addition, they claim that a single drone operator can plant up to 100,000 seed pods per day. With this Flash forest expects to lower concentrations of carbon dioxide in the atmosphere.
Project researchers said in a statement:
We will reduce enough carbon dioxide to have a significant and measurable impact on climate change in the next decade. "
High technology of drones to plant trees
According it's project report on Kickstarter, the company will use a pneumatic machine connected to a drone to plant the seed pods.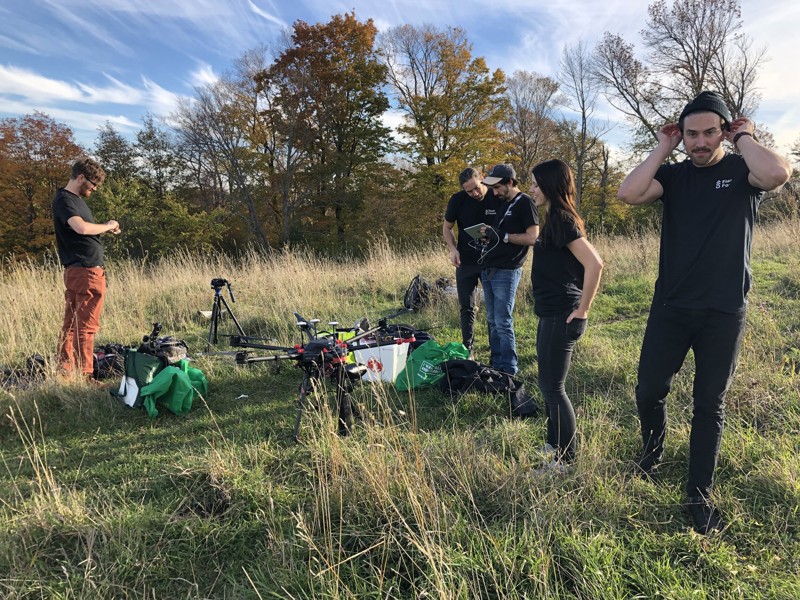 Containers containing germinated seeds will be transported, along with various tree species and a fungus called mycorrhiza which allows plants a better development. Fertilizers and other "secret" ingredients are also transported.
After planting the seeds, another drone with an aerosol system will spray the area with nutrients such as nitrogen that helps seedling growth. Then other drones will monitor the progress.
The researchers claim that their technology is 10 times faster and with a 20 percent lower cost than the techniques used today. In addition, they reported that their project would allow efficient use of areas that have been devastated by forest fires.
Ambitious project
Researchers of Flash forest They cite on their website the warning that we only have 10 years to act against the climate change and avoid passing the point of no return that would have serious consequences.
The team takes into account that the planet loses approximately 13 billion trees every year, and less than half recover. Your project aims to compensate for this figure.
Tests have already been conducted since the beginning of 2019, starting in southern Ontario (Canada), where they used a technique called "manual firing mechanism" to plant 100 pods of white pine, white birch, white and red spruce and maple trees . The plants are already born, the researchers said
Another project, also carried out in Ontario, used a drone to plant 1,033 pods. Also in October, the company reached a record, planting 165 trees in just three minutes. In just two days, they planted more than 2,000 trees of seven different species.
His project is quite ambitious but is presented at the time that is most needed, stage of the planet in which climate change and deforestation They are the main causes of degradation.
You can watch the following video for more details of the project:
https://www.youtube.com/watch?v=XsYP30KmCXc
Source: kickstarter