Scientists warn of the imminent impact of a 'dark matter hurricane' on Earth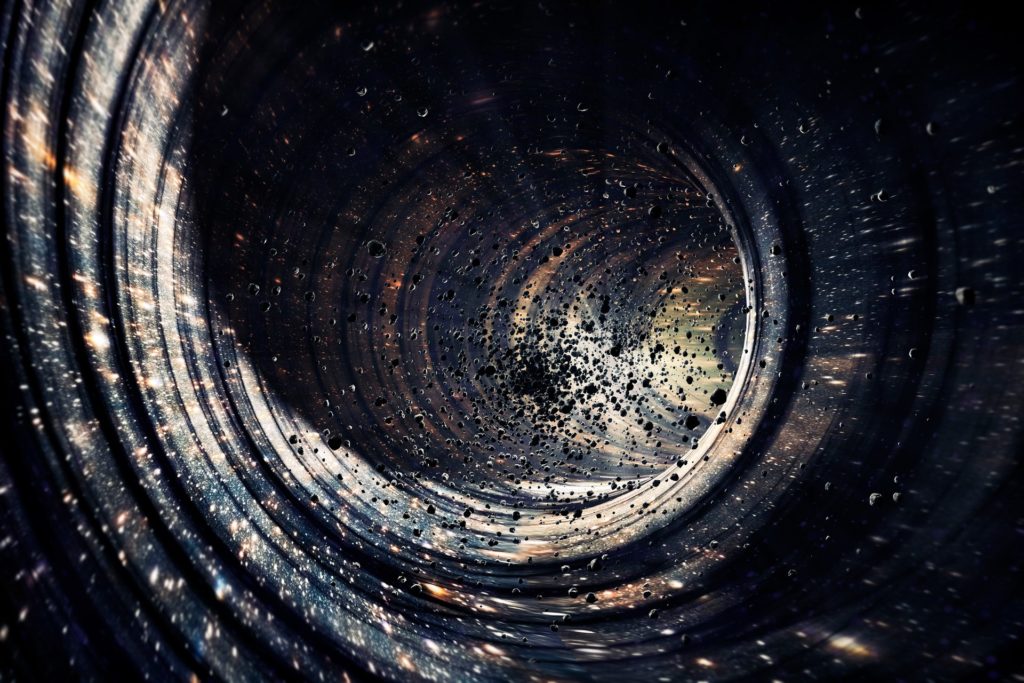 The Universe has existed for approximately 13.7 billion years, but still has many mysteries that continue to amaze astronomers to this day.
From dark energy to cosmic rays and the uniqueness of our own solar system, there are all kinds of cosmic enigmas. And possibly one of the mysteries that causes the most confusion to the scientific community is dark matter.
It can not be seen. You can not feel. You can not hear, and you can not smell or taste. Even with the most sophisticated scientific equipment in the world, there is no direct proof that the hypothetical form of matter exists. But its existence is no longer in doubt, although there are still many questions to answer about dark matter.
However, in 2015 the physics of Harvard University Lisa Randall offered a really disturbing theory, that dark matter really killed dinosaurs 65 million years ago. Dr. Randall and her collaborators suggested that dark matter could ultimately (and indirectly) be responsible for the extinction of dinosaurs.
It is known that 66 million years ago, a large celestial body at least 10 kilometers wide fell to Earth from space and ended with the dinosaurs, along with three-quarters of the other species on the planet. Dr. Randall's theory proposed that during the passage of the huge asteroid through the solar system, he found a disk of dark matter that changed his trajectory, directing him directly towards the cataclysmic impact. And now this event could happen again. Spanish scientists have warned that a hurricane of dark matter moves at high speed through the Milky Way and will impact the Earth in the near future, resulting in an apocalypse on our planet.
THE "dark matter hurricane"
A team of scientists from the University of Zaragoza, Spain, have assured that an incredibly fast hurricane of dark matter will soon impact the Earth as it advances through the Milky Way.
According to calculations made by astronomers, this dark matter hurricane apparently travels at a speed of more than 500 kilometers per second and is now widely considered one of the most turbulent space events that have been seen in the solar system.
However, experts have already made it clear that in the beginning, it should not cause any harm to our planet. In fact, analyzing this dark matter hurricane could help scientists learn more about the most mysterious particles in the Universe.
It should also be borne in mind that we will not be able to see or feel this hurricane of dark matter when it hits the Earth, but the possibilities of a direct detection of dark matter will be more during this spatial event.
So, how have astronomers managed to predict this collision if dark matter is not visible? Using data collected by the Gaia space probe from the European Space Agency (ESA), astronomers discovered a stellar current that is actually the remains of a large spheroidal dwarf galaxy that was consumed by the Milky Way many years ago.
This star system nicknamed S1 has left a flow of orbiting stars that surround the galactic center. Experts believe that S1 could be flying through dark matter at about 230 kilometers per second, while dark matter present in this current could be traveling at twice that speed, at about 500 kilometers per second.
The study, directed by Ciaran O'Hare, post-doctorate in the Department of Theoretical Physics of the University of Zaragoza, tried to investigate the impact of S1 on dark matter in the small corner of the Milky Way. After analyzing the distribution of dark matter flowing in stream S1, scientists predicted that signatures for these models could be picked up by ground detectors.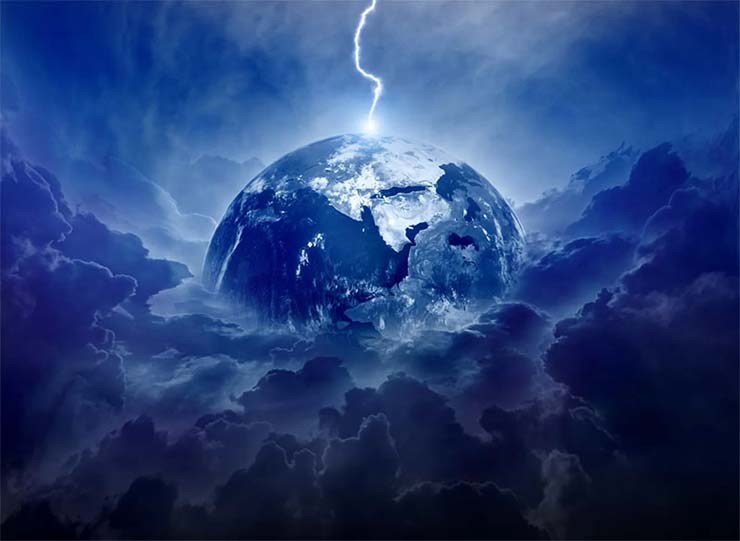 Imminent apocalypse
Although scientists have made it clear that this hurricane of dark matter should not cause any harmful effects on Earth, many believe that these unusual space events are clear signs of an imminent apocalypse.
They are based on the theory proposed by Dr. Lisa Randall, who suggested that the asteroid that killed the dinosaurs 65 million years ago was diverted by a hurricane of dark matter. Even researcher Frank Hoogerbeets, who runs the Ditrianum website, has predicted that dark matter hurricane material could cause a strong earthquake on Earth in the coming days.
"The critical geometry of 12 and 13 can trigger more seismic events and possibly larger earthquakes from 13 to 15," Hoogerbeets said. "After three years of observations, it became clear that some planetary geometry in the Solar System clearly tends to cause a seismic increase, while another geometry does not."
Hoogerbeets has also warned that the effects of all these cosmic events could cause a mega-earthquake in the next Christmas period. And, as if that were not enough, conspiracy theorists believe that the arrival of Nibiru, also known as Planet X, is the culprit of these unusual phenomena in the Universe.
Into the World of Doomsday Preppers with Author Tea Krulos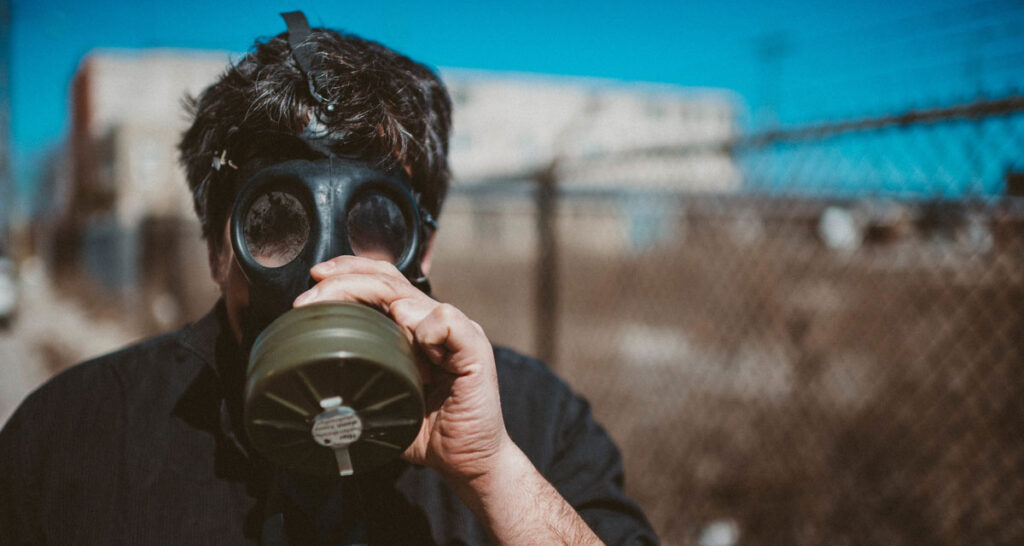 The End is near…right? For some, doomsday is right around the corner and they're going to great lengths to be prepared.

Freelance journalist Tea Krulos prepping for doomsday
When Tea Krulos decides to write about a particular topic he finds fascinating, he gets out into the wilderness and immerses himself in it. Whether it's breaking up a dangerous fight on the streets of Seattle with real life superhero Phoenix Jones for Heroes in the Night, or fending off aggressive wildlife while tracking Bigfoot with Monster Hunters, he takes a few risks to experience the curious inner workings of some obscure subcultures.
Over the weekend I had the opportunity to catch Tea at a local comic shop called Crimson Cowl (owned by superheroes The Watchman and Crimson Crusader) where he discussed his experiences while researching his new book Apocalypse Any Day Now. The danger may not have been immediately present this time as Tea packed up and bugged out into the world of doomsday preppers, but it seems as though the paranoia was palpable.
Tea's journey took him from the luxury bunkers built in an abandoned missile silo beneath the surface of the Kansas prairie, into the woods with a group that teaches disaster preparedness and survival skills under the guise of a zombie apocalypse, and out into the desolate Mojave Desert for the post-apocalyptic party known as Wasteland Weekend.
If you've been following Cult of Weird on the cesspool that is social media for a while, you may have noticed one of my favorite pass times is to track the latest end-of-the-world predictions and take a show of hands the following day to see who survived.
So far we've all squeaked by unscathed.
Be it a Biblical Armageddon, natural disaster, nuclear war, or the FEMA camps of a police state as conspiracy theorists are fond of preaching, there are some who believe there is a constant looming threat to humanity. Something set to wipe out civilization as we know it. And they'll be ready.
Who knows. Maybe the end is near.
Will you be prepared…when it's time for the Mad Max-themed swimsuit contest?
Find out in Apocalypse Any Day Now by Tea Krulos. Available now.
Tea Krulos is also the organizer of the Milwaukee Paranormal Conference, which is happening September 13-15, 2019.
This "Peeling" Tectonic Plate Could Cause Catastrophic Earthquakes
Drifting Apart
The edge of a tectonic plate, one of the massive shelves of crust that carry the continents and ocean's floor, is splitting right down the middle.
Scientists started to study the plate, located off the coast of Portugal, after it caused an unexpected earthquake and tsunami in 1969. They now suspect that they're witnessing the birth of a new subduction zone, according to National Geographic, which is the point at which two plates collide and grind against each other, causing powerful earthquakes.
Drop By Drop
University of Lisbon marine geologist João Duarte suspects the plate began to split down the middle after water leaked through a heavily-fractured upper layer. But Duarte's work hasn't yet gone through peer review or been accepted by an academic journal, so it's possible that his origin story for new subduction zones won't hold water.
"It's one of the biggest unsolved problems in plate tectonics," Duarte told NatGeo.
Closing The Gap
Some models of plate tectonics, the gradual movement of plates around the globe, suggest that Canada and Europe may gradually migrate towards each other.
If Duarte's research is correct and the plate beneath Portugal is splitting, then that would be the first step toward a shrunken Atlantic Ocean that brings the two together, leaving a trail of powerful earthquakes in its wake.
READ MORE: A tectonic plate may have peeled apart—and that could shrink the Atlantic Ocean [National Geographic]
Threat from an Earth-Altering Asteroid Strike is REAL, Warns NASA Chief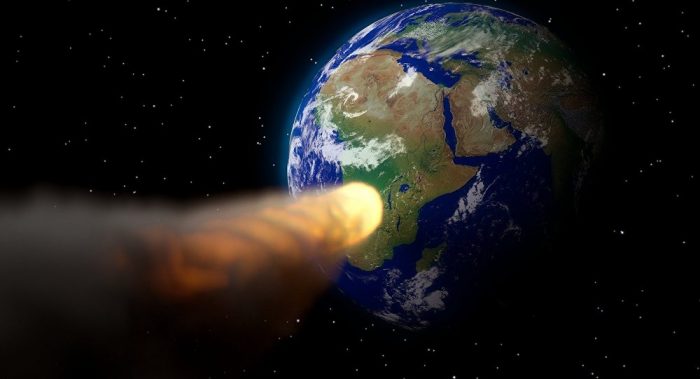 The NASA chief's speech comes on the heels of the space agency's announcement that it would conduct an asteroid impact simulation to identify critical aspects of disaster response in the event of such a cataclysmic scenario.
NASA Administrator Jim Bridenstine took the stage of this year's Planetary Defence Conference on Monday to issue a stark warning: people should be ready for a major threat from a killer asteroid that could collide with Earth if our planet is not better protected.
"We have to use our systems, use our capabilities to ultimately get a lot more data, and we have to do it faster. We know for a fact that the dinosaurs did not have a space programme. But we do, and we need to use it", he said.
Bridenstine continued by saying that normally the idea of a giant interstellar object smashing into Earth is met with a "giggle factor", but people should not have that false sense of security somehow imposed on them by a myriad of themed Hollywood blockbusters.
"We have to make sure that people understand that this is not about Hollywood, it's not about the movies. This is about ultimately protecting the only planet we know, right now, to host life and that is the planet Earth", the scientist added.
NASA's chief made a reference to a 65-foot (20-metre) meteor that exploded over the Russian city of Chelyabinsk in February 2013, just 14 miles above the Earth's surface.
The flaming meteorite crashed with a massive boom, blowing out windows, damaging thousands of buildings in the area and injuring about 1,500 people, mostly from broken glass.
"These events are not rare. They happen", he maintained.
Last week, NASA announced that it had teamed up with international partners to perform a "tabletop exercise" on how to handle a hypothetical asteroid on a collision course with Earth.
"These exercises have really helped us in the planetary defence community to understand what our colleagues on the disaster management side need to know. This exercise will help us develop more effective communications with each other and with our governments", NASA's Planetary Defence Officer Lindley Johnson said.
Aside from the aforementioned plans, NASA is getting ready for its first spacecraft impact asteroid redirect mission, dubbed "Double Asteroid Redirection Test" (DART), which is set for June 2021.
Sputniknews