Scientists Show How Gratitude Literally Alters The Human Heart & Molecular Structure Of The Brain
The Facts:Scientists have discovered that feelings of gratitude can actually change your brain. Feeling gratitude can also be a great tool for overcoming depression and anxiety. Furthermore, scientists have discovered that the heart sends signals to the brain.
Reflect On:Every time we struggle with depression, why are we constantly encouraged to take prescription medication when mindfulness techniques actually show more promise?
Gratitude is a funny thing. In some parts of the world, somebody who gets a clean drink of water, some food, or a worn out pair of shoes can be extremely grateful. Meanwhile, somebody else who has all the necessities they need to live can be found complaining about something. What we have today is what we once wanted before, but there is a lingering belief out there that obtaining material possessions is the key to happiness. Sure, this may be true, but that happiness is temporary. The truth is that happiness is an inside job.
It's a matter of perspective, and in a world where we are constantly made to feel like we are lacking and always 'wanting' more, it can be difficult to achieve or experience actual happiness. Many of us are always looking toward external factors to experience joy and happiness, when really it's all related to internal work. This is something science is just starting to grasp as well, as shown by research coming out of UCLA's Mindfulness Awareness Research Center. According to them:
Having an attitude of gratitude changes the molecular structure of the brain, keeps gray matter functioning, and makes us healthier and happier. When you feel happiness, the central nervous system is affected. You are more peaceful, less reactive and less resistant. Now that's a really cool way of taking care of your well-being.
There are many studies showing that people who count their blessings tend to be far happier and experience less depression. For one study, researchers recruited people with mental health difficulties, including people suffering from anxiety and depression. The study involved nearly 300 adults who were randomly divided into three groups. This study came from the University of California, Berkeley.
All groups received counselling services, but the first group was also instructed to write one letter of gratitude to another person every week for three weeks, whereas the second group was asked to write about their deepest thoughts and feelings about negative experiences. The third group did not do any writing activity.
What did they find? Compared to the participants who wrote about negative experiences or only received counselling, those who wrote gratitude letters reported significantly better mental health for up to 12 weeks after the writing exercise ended.
This suggests that gratitude writing can be beneficial not just for healthy, well-adjusted individuals, but also for those who struggle with mental health concerns. In fact, it seems, practicing gratitude on top of receiving psychological counseling carries greater benefits than counseling alone, even when that gratitude practice is brief. (source)
Previously, a study on gratitude conducted by Robert A. Emmons, Ph.D. at the University of California, Davis and his colleague Mike McCullough at the University of Miami randomly assigned participants to be given one of three tasks. Each week, participants kept a short journal. One group described five things they were grateful for that had occurred in the past week, another group recorded daily troubles from the previous week that displeased them, and the neutral group was asked to list five events or circumstances that affected them, but they were not told whether to focus on the positive or the negative. Ten weeks later, participants in the gratitude group felt better about their lives as a whole and were a full 25 percent happier than the troubled group. They reported fewer health complaints and exercised an average of 1.5 hours more. (source)
Researchers from Berkeley identified how gratitude might actually work on our minds and bodies. They provided four insights from their research suggesting what causes the psychological benefits of gratitude.
Gratitude unshackles us from toxic emotions
Gratitude helps even if you don't share it
Gratitude's benefits take time & practice. You might not feel it right away.
Gratitude has lasting effects on the brain
The brain part is very interesting. The researchers at Berkeley used an fMRI scanner to measure brain activity while people from each group did a "pay it forward" task. During the task, the participants were given money by a "nice person." This person's only request was that they pass on the money to someone if they felt grateful.
They did this because they wanted to distinguish between actions motivated by gratitude and actions driven by other motivations like obligation, guilt, or what other people think. This is important because you can't fake gratitude, you actually have to feel it. If you don't feel grateful or practice trying to feel grateful by taking the necessary steps like keeping a gratitude journal, you may not experience as much joy and happiness.
In a world where emotions aren't really taught in school and the importance is put on striving for high grades, it's not abnormal to have difficulty feeling grateful. This is especially understandable if you've been brought up in the western world, which is full of consumerism and competition, a world where we're constantly made to feel we are lacking so we need to strive for more.
Participants were asked to rate how grateful they felt toward the person giving them the money and how much they wanted to pay it forward to a charitable cause as well as how guilty they thought they would feel if they didn't help. They were also given questionnaires to measure how grateful they felt in general.
We found that across the participants, when people felt more grateful, their brain activity was distinct from brain activity related to guilt and the desire to help a cause. More specifically, we found that when people who are generally more grateful gave more money to a cause, they showed greater neural sensitivity in the medial prefrontal cortex, a brain area associated with learning and decision making. This suggests that people who are more grateful are also more attentive to how they express gratitude.

Most interestingly, when we compared those who wrote the gratitude letters with those who didn't, the gratitude letter writers showed greater activation in the medial prefrontal cortex when they experienced gratitude in the fMRI scanner. This is striking as this effect was found three months after the letter writing began. This indicates that simply expressing gratitude may have lasting effects on the brain. While not conclusive, this finding suggests that practicing gratitude may help train the brain to be more sensitive to the experience of gratitude down the line, and this could contribute to improved mental health over time.
It's also interesting to note that a recent study just discovered a brain network that "gives rise to feelings of gratitude. The study could spur future investigations into how these 'building blocks' transform social information into complex emotions." (source)
What About The Heart?
The work and research above is great, but where do we actually experience these feelings? They are clearly not a product of our brain, they are products of our consciousness, and when we feel them the brain responds. Researchers are now discovering that the heart also responds and that it might actually be the heart that's responsible for sending these signals to the brain.
A group of prestigious and internationally recognized leaders in physics, biophysics, astrophysics, education, mathematics, engineering, cardiology, biofeedback, and psychology (among other disciplines) have been doing some brilliant work over at the Institute of HeartMath.
Their work, among many others, has proven that when a person is feeling really positive emotions like gratitude, love, or appreciation, the heart beats out a different message, which determines what kind of signals are sent to the brain.
Not only that, but because the heart beats out the largest electromagnetic field produced in the body, the Institute has been able to gather a significant amount of data.
According to Rolin McCratey, Ph.D, and Director of Research at Heartmath?)
"Emotional information is actually coded and modulated into these fields. By learning to shift our emotions, we are changing the information coded into the magnetic fields that are radiated by the heart, and that can impact those around us. We are fundamentally and deeply connected with each other and the planet itself." (source)
Another great point made below by the Institute:
"One important way the heart can speak to and influence the brain is when the heart is coherent – experiencing stable, sine-wavelike pattern in its rhythms. When the heart is coherent, the body, including the brain, begins to experience all sorts of benefits, among them are greater mental clarity and ability, including better decision making." (source)
In fact, the heart actually sends more signals to the brain than the brain sends in return. What's even more amusing is the fact that these heart signals (from heart to brain) actually have a significant effect on brain function.
Research findings have shown that as we practice heart coherence and radiate love and compassion, our heart generates a coherent electromagnetic wave into the local field environment that facilitates social coherence, whether in the home, workplace, classroom or sitting around a table. As more individuals radiate heart coherence, it builds an energetic field that makes it easier for others to connect with their heart. So, theoretically it is possible that enough people building individual and social coherence could actually contribute to an unfolding global coherence. – McCratey
So far, the researchers have discovered that the heart communicates with the brain and body in four ways: neurological communication (nervous system), biophysical communication (pulse wave), biochemical communication (hormones), and energetic communication (electromagnetic fields).
"HeartMath research has demonstrated that different patterns of heart activity (which accompany different emotional states) have distinct effects on cognitive and emotional function. During stress and negative emotions, when the heart rhythm pattern is erratic and disordered, the corresponding pattern of neural signals traveling from the heart to the brain inhibits higher cognitive function. This limits our ability to think clearly, remember, learn, reason, and make effective decisions. In contrast, the more ordered and stable pattern of the heart's input to the brain during positive emotional states has the opposite effect. It facilitates cognitive function and reinforces positive feelings and emotional stability." (source)
Gratitude and Positive Feelings Can Change The World
It gets deeper:
Every individual's energy affects the collective field environment. The means each person's emotions and intentions generate an energy that affects the field. A first step in diffusing societal stress in the global field is for each of us to take personal responsibility for our own energies. We can do this by increasing our personal coherence and raising our vibratory rate, which helps us become more conscious of the thoughts, feelings, and attitudes that we are feeding the field each day. We have a choice in every moment to take to heart the significance of intentionally managing our energies. This is the free will or local freedom that can create global cohesion. – Dr. Deborah Rozman, the President of Quantum Intech (source)
Overall, this type of work suggests that human consciousness in general can change the world.
One study, for example, was done during the Israel-Lebanon war in the 1980s. Two Harvard University professors organized groups of experienced meditators in Jerusalem, Yugoslavia and the United Sates and asked them to focus their attention on the area of conflict at various intervals over a 27-month period. Over the course of the study, the levels of violence in Lebanon decreased between 40 and 80 percent each time a meditating group was in place. The average number of people killed during the war each day dropped from 12 to three, and war-related injuries fell by 70 percent. (source)
Another great example is a study that was conducted in 1993 in Washington, D.C., which showed a 25 percent drop in crime rates when 2,500 meditators meditated during a specific period of time with that intention.
This type of information is heavily correlated with quantum physics, as many experiments in that area as well as parapsychology (telepathy, remote viewing, distant healing) indicate similar findings. (source)
This holds true as far back as 1999. Statistics professor Jessica Utts at UC Irvine published a paper showing that parapsychological experiments have produced much stronger results than those showing a daily dose of aspirin helps prevent heart attacks. Utts also showed that these results are much stronger than the research behind various drugs like antiplatelets.
This type of work has statistically significant implications, yet is heavily ignored and labelled as pseudoscience simply because it conflicts with long-held beliefs we have trouble letting go of … But times are changing.
"For many years I have worked with researchers doing very careful work [in parapsychology], including a year that I spent full-time working on a classified project for the United States government, to see if we could use these abilities for intelligence gathering during the Cold War… At the end of that project I wrote a report for Congress, stating what I still think is true. The data in support of precognition and possibly other related phenomena are quite strong statistically, and would be widely accepted if it pertained to something more mundane. Yet, most scientists reject the possible reality of these abilities without ever looking at data! And on the other extreme, there are true believers who base their beliefs solely on anecdotes and personal experience. I have asked debunkers if there is any amount of data that would convince them, and they generally have responded by saying, "probably not." I ask them what original research they have read, and they mostly admit that they haven't read any. Now there is a definition of pseudo-science-basing conclusions on belief rather than data!" – Utts, Chair of the Statistics Department, UC Irvine (Dean Radin, Real Magic)
The Takeaway
Emotions and other factors associated with consciousness have the power to transform our inner world in ways we don't fully understand yet. These findings show how consciousness can actually transform the physical/material world, and that's huge. This validates the idea that if we can change our inner world through gratitude, empathy, compassion, and meditation, we can make our outer world more peaceful.
Psilocybin mushrooms sprout in the blood of an 'experimental' patient
US doctors described the story of a man who tried to relieve depression with psilocybin mushrooms in an unconventional way. He injected an intravenous infusion of mushrooms, causing the mushrooms to continue to multiply in his blood and cause multiple organ failure. The case was reported in the Journal of the Academy of Consultation-Liaison Psychiatry.
Many drugs that people traditionally use as psychedelics are increasingly becoming the focus of medical attention. Some of them have already been repurposed and started clinical trials: for example, micro-doses of LSD have proven to be at least safe in the case of Alzheimer's disease, and psilocybin has helped patients with  migraines and  depression. Often in such experiments we are talking about microdosing – that is, the mass of the substance is not enough for a psychoactive effect.
The story of an American who decided to experiment on his own was described by doctors led by Curtis McKnight of Creighton University School of Medicine. According to relatives, the 30-year-old American suffered from bipolar disorder, but shortly before the incident stopped taking his prescribed medications and suffered from alternating states of mania and depression.
When he stumbled upon research on the potential benefits of psychedelics, he boiled psilocybin mushrooms and injected the filtered solution into his vein. A few days after this experiment, relatives found him in a lethargic state with jaundice, diarrhea and bloody vomiting and took him to the hospital.
Doctors discovered the patient had a problem with multiple organs at once: acute renal failure, liver damage, tachycardia, and low blood saturation and ionic imbalance. He was prescribed droppers to normalize the composition of the blood, vasoconstrictors to raise blood pressure, antibiotics and antifungal drugs. Despite this, he developed septic shock and DIC (excessive blood clotting) and needed plasmapheresis. Only eight days later he was discharged from the intensive care unit, and at the time of publication of the article he had already been in the hospital for 22 days.
In the patient's blood tests, in addition to the Brevibacillus bacteria , there were also Psilocybe cubensis fungi  – the same ones from which he injected himself intravenously. Apparently, due to insufficient filtration of the solution, the fungi entered the bloodstream and multiplied there, causing intoxication and multiple organ failure.
The authors of the work note that this is not the first such case – at least in the 80s of the 20th century, doctors already described a patient with similar symptoms after an intravenous injection. Therefore, McKnight and coauthors warn their colleagues: since psychedelics are increasingly used as a medicine (at the end of 2020, they began to legalize it in the United States), it is important to remind patients of the inadmissibility of self-therapy. Intravenous administration can be dangerous – doctors still do not know if it has the same psychoactive effect as the classical methods of administration.
A part of a person's essence accompanies him throughout his life: this is confirmed by a brain scan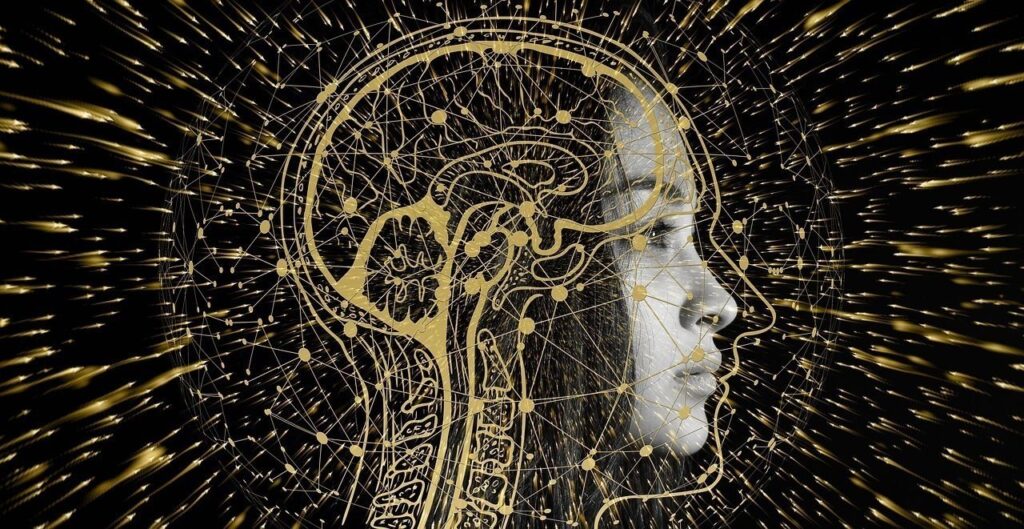 A new method of scanning the human brain has produced amazing results. It turns out that in every person there is a certain part of his essence, which accompanies him all his life from the moment of birth to death.
Scientists believe that this is the core of a person's self-awareness. It combines memories of the past with fleeting sensations of reality and provides a basis for anticipation of events in the future.
It turned out that a certain part of a person's consciousness is consistent as they grow older and older.
For centuries, scientists and philosophers have been interested in the question: can this sense of "personal self" be stable throughout life? A new psychological study with the results of a brain scan made it possible to conclude that a certain part of a person's consciousness really accompanies him throughout his life.
It is consistent as it gets older and older. Miguel Rubianes, a neuroscientist at the Complutense University of Madrid, says the aim of the study was to answer the question: Are we the same person throughout life? In combination with the results of other studies, scientists have concluded that there is a certain component that remains stable from birth to death.
The other part of consciousness remains susceptible to current changes. The scientists recognized independence as the basis of identity. And every time a person uses the word "I", he means a thread that connects together all the events and experiences that have occurred in life.
Experience gained over the years changes a person, changes the components of his identity. Each case associated with personal experiences, a broken heart, a successful career step, expected or unexpected failure lead to the fact that a person compares himself to himself before and after these events. It is a neurological programming scheme that involves visual self-knowledge as an indicator of connection with your impressions of yourself.
This effect makes it possible to cope with memories and recognition of information when it is associated, for example, with one's own photograph of an infant. Although this principle has a lot of evidence, scientists believe that the very mechanism of the brain involved in this remains a mystery.
This study was published in the journal Psychophysiology.
Beauty and diversity of our world: 10 movies that will make time stop
In the hustle and bustle of everyday life, we sometimes do not notice how time flies past us, what miracles surround us. We do not have time to listen to the rustle of leaves in the wind and we miss those minutes when the crimson moon hangs at the very horizon.
Below are 10 films that reflect the beauty and diversity of our world. You watch such a movie and forget about everything.
Kytice
7 fairy tales-ballads based on Czech folklore are filmed colorfully and poetically.
They endure a time when people were closer to nature, believed in miracles and the spirits of the forest, when the terrible and the beautiful were merged together.
Ashes and snow
Gregory Colbert's documentary has no plot, but it attracts with its stunning, unrestrained beauty, reflecting the unity of man with nature.
The film was shot for 13 years in the most exotic corners of our planet: Burma, Ethiopia, India, Antarctica, Sri Lanka, Tonga islands and many other picturesque places.
The fountain
The main character Thomas tries to find a cure for his wife Isabelle. Every day she gets worse, and he cannot be near, because he puts experiments in the laboratory. In his soul, love, the desire to be with Isabelle and the desire to extend her life are fighting.
Darren Aronofsky's philosophical drama was filmed in vivid colors, despite the fact that the director did not use computer special effects.
Samsara
This is a beautiful one and a half hour trip to the most amazing places on the planet.
Director Ron Fricke showed the inextricable connection of all people and events on earth, the cycle of death and birth, the versatility of our world, where beauty coexists with nondescriptness, and the end means the beginning.
The Bear
The story of a bear cub that lost its mother and nailed to a large wounded bear. Together they have to go through many trials, the worst of which is meeting the hunters.
The wonderful plot of the film is combined with stunning music that helps you immerse yourself in the world of nature and feel it with your whole body.
Happy People: A Year in the Taiga
The harsh Siberian nature, untouched by man, the majestic Yenisei River and the small village of Bakhta with a simple way of life.
People live and survive in these parts, rely only on themselves and also ask only themselves. Four seasons – four lifestyles for each of them.
August Rush
Young musician August Rush does not know his parents, but he really wants to find them and for some reason is sure that if he plays, they will hear and recognize him by his music.
Mesmerizing music permeates the entire film and works wonders to dispel the evil spell of separation.
Baraka
A documentary masterpiece, a philosophical essay accompanied by superb cinematography and music, goes without words. The only and main actor here is life in all its diversity and unity.
The gaze of a monkey sitting in a hot pond is equal to all the depths of cold space, and the dances of the aborigines are synchronized with the movements of the forest.
Spring, Summer, Fall, Winter… and Spring
This is a beautiful and unhurried philosophical parable about a wheel of time moving into infinity. Each time, with the beginning of a new cycle of rotation, life on earth is renewed, and everyone has the opportunity for a new rebirth.
The film by Korean director Kim Ki-dook tells about two monks – a teacher and his student – and the obstacles that must be overcome on the way to finding harmony.
Chronos
The main characters of the documentary narration are cultural and historical monuments.
They absorbed the life of the people who created them, and have remained for centuries as an imprint of bygone eras.