Scientists revived the brains of pigs who died a few hours ago
When a human or animal dies, the brain "goes off" and there is no going back. However, a recent experiment shows how the brains of dead pigs can restore some functions hours after death.
A group of scientists at Yale University was able to observe how they restored circulation and cellular activity in the brains of dead pigs four hours after death.
The findings challenge the long-known understandings of time and the irreversible nature of cessation of brain function after death.
"The intact brain of a large mammal retains a previously underestimated capacity for restoring circulation and certain cellular and molecular activities several hours after circulatory arrest," says Nenad Sestan, lead author and professor of neuroscience, comparative medicine, genetics, and psychiatry. , in the study published in the journal Nature.
Science believes that the brain loses signs of consciousness and electrical activity seconds after the brain loses oxygen and bloodstream. The energy in the brain is also lost minutes later. The cells die, and it can not be reversed. The molecular alterations then activate the generalized degeneration of the brain.
But this process has changed, as the researchers observed that in some small tissue samples that they collected about two hours before they showed some signs of cell life.
The scientists obtained dead pigs from a meat packing factory and put them in a specially formulated chemical solution. Interested in their theories, the researchers got processed pigs for food production to see the extent of postmortem brain viability.
After four hours, they connected the vasculature of the brain to disseminate the solution they formulated to preserve brain tissue through a system called BrainEx. In fact, some of the functions of the brain were restored after the experiment.
The system can help researchers perform specific techniques to study the structure and function of a large and intact mammalian brain. The impossibility of doing so prevents scientists from going deeper into issues such as the causes of brain disorders.
Stefano G. Daniele, co-first author of the study, explains that, in the past, scientists could only investigate the brain of large mammals with a two-dimensional approach and use small samples of tissue outside their natural environment. Now, they can study the brain in three dimensions, which amplifies their ability to study complex cell processes and connectivity problems.
But scientists have also emphasized that the brains involved in the study had no detectable electrical signals linked to normal brain function.
Zvonimir Vrselja, co-author and associate research scientist in neuroscience, states that they did not observe any type of organized electrical activity associated with perception or awareness, so it would not be considered a living brain, but a cellular active brain.
At this point, the researchers have not yet identified any application in the clinical setting. However, they believe that their study can help medical professionals to "rescue" brain function in patients with stroke or examine the effectiveness of treatments aimed at cell recovery after an injury.
At this time, scientists do not believe that the chemical solution they used can be applied to the study of the human brain. This solution lacks important contents, such as certain blood cells and components of the immune system, which does not make it very suitable for normal living conditions.
And if one day their study is applied to human tissue research, scientists emphasize that it must be done under the highest ethical consideration.
Stephen Latham, director of Yale's Interdisciplinary Bioethics Center, says regaining consciousness was never his goal. He adds that the team was prepared to take measures under anesthesia and reduce the temperature to stop the organized global electrical activity should it occur.
All team members agree that, if a revived global activity arises, they will stop their experiments, unless there are ethical standards and clear institutional mechanisms.
But there are many who believe that this advance could mean that the mysterious solution to revive the dead will be used in the near future. And how could it be otherwise, there is someone who links this scientific discovery with the revealing signs of the Apocalypse. What do you think?
Physicists Create Quantum-Scale "Mona Lisa," Just for Funsies
Artwork for Ants
A research experiment at the University of Queensland started as an attempt to better understand how fluids flow.
But somewhere along the way the team got sidetracked — by an art project.
"We were hoping to gain new insights into how our everyday world arises out of the microscopic quantum world, helping us create new quantum-enhanced technologies," researcher Tyler Neely explained in a press release. "But, while we were at it, we just happened to create some of the world's smallest masterpieces."
Superfine Art
To create the tiny works of art, Neely said he and his team took a gas made of rubidium atoms and cooled it the coldest possible temperature — -273.15 degrees Celsius (-459 degrees Fahrenheit) — to create a substance that acts like a "blob of gaseous quantum matter."
The researchers then projected images of the "Mona Lisa," "Starry Night," and even their own headshots backwards through a projector illuminated by a laser — so they'd get smaller instead of larger — and onto the blob.
"This light 'stamps' the image on an area around about 100 microns wide — more or less the width of human hair, which can range from between 17 to 181 microns wide," Neely explained. "We can then take the image, which is only in black and white, and produce color shots by producing a 'red,' 'blue,' and 'green' image, and then combine them on a computer."
READ MORE: Scientists 'paint' Mona Lisa on a quantum canvas [The University of Queensland]
Students Taking the SAT Will Now Get a Secret "Adversity Score"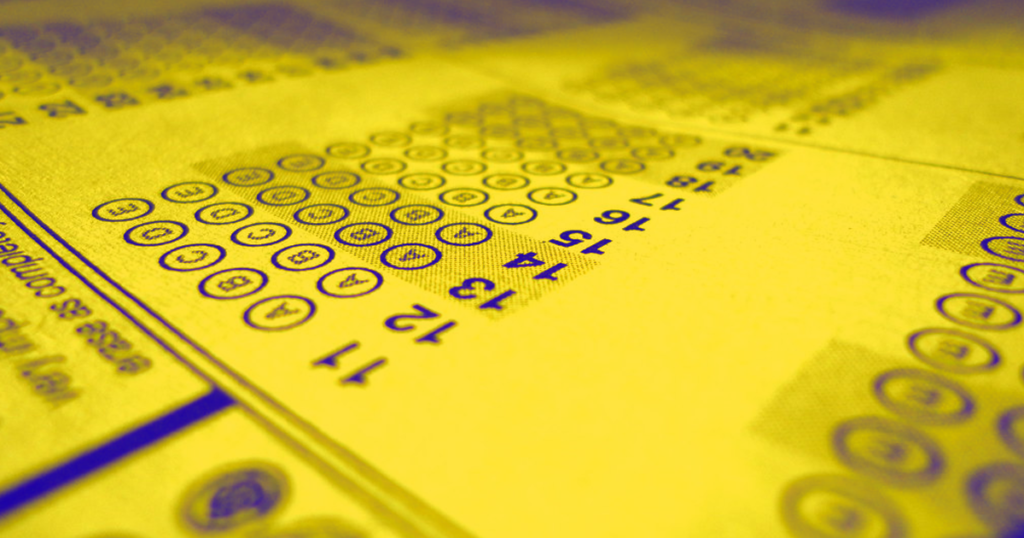 Fair Shot
The SAT is adding another score alongside Verbal and Math — and it's one students won't be able to raise with a little extra test prep.
Every year, about two million students take the SAT as part of the college admissions process, and students' scores tend to reflect their socio-economic backgrounds — those raised in upper-income families often score higher than those from lower-income families, for example.
In an effort to ensure colleges are aware of those background factors when considering prospective students, the College Board, which is the nonprofit that oversees the SAT, has announced plans to give each test-taker an "adversity score" — a bold move that has the potential to level the educational playing field for America's youth.
Fifteen Factors
The College Board told The Wall Street Journal it takes 15 factors into account when producing each student's adversity score, which the students themselves won't be able to see. These include the crime and poverty rates in the student's neighborhood and whether they come from a single-parent family.
The nonprofit already tested the adversity scores with 50 colleges, and it plans to expand to 150 schools this fall before a widespread rollout.
"There are a number of amazing students who may have scored less [on the SAT] but have accomplished more," College Board chief executive David Coleman told the WSJ. "We can't sit on our hands and ignore the disparities of wealth reflected in the SAT."
READ MORE: SAT to Give Students 'Adversity Score' to Capture Social and Economic Background [The Wall Street Journal]
Now You Can Experiment With OpenAI's "Dangerous" Fake News AI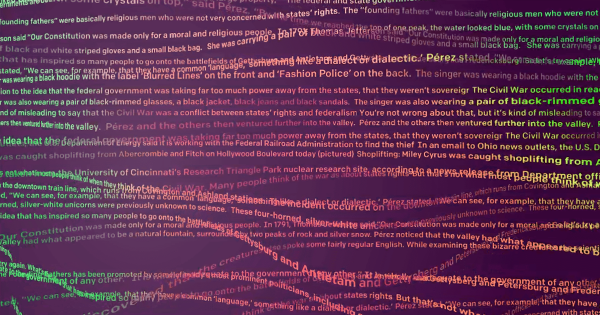 ChatBot
When OpenAI, the AI research organization founded by Elon Musk, created a text-generating AI system called GPT-2, the group said it was too dangerous to be released lest it be used to create propaganda or fake news.
Now, thanks to a website called "TalkToTransformer.com," you can use a watered-down version of the algorithm to write your to-do list, draft a new screenplay, or write rambling essays based on a prompt. The results aren't perfect, but by making the algorithm publicly accessible, people could get a better understanding of what advanced AI is capable of and where it falters.
Short Term Memory
The stories that the algorithm tells are often incoherent, introducing and forgetting characters, props, and setting willy-nilly, reports The Verge after kicking the tires.
For example, when prompted with sample dialogue among characters from "The Avengers," TalkToTransformer churned out a bizarre scene where "Tony," "Steve," and Thor fumbled over a door handle before Tony asked Steve if he's "Tony the Iron Man." Not exactly the most compelling addition to the Marvel Cinematic Universe.

The bold section is the prompt. The rest is, uh, not.
Fake Fake News
When prompted with "Futurism.com, best-known for," the algorithm instead wrote a blurb for a book written by a "Mr. Wunderlich."

Someday we'll make it big.

We had some fun with the algorithm, but the real question is over whether the system could be dangerous or misleading. Based on our tests, almost every single result was clearly written by a computer that doesn't quite grasp how language works — fake news-writing AI may be on the horizon, but it isn't here yet.
READ MORE: Use this cutting-edge AI text generator to write stories, poems, news articles, and more [The Verge]