Scientists Put Human Brain Genes in Monkeys and Made Them Smarter
It's time for the latest edition of "What Could Possibly Go Wrong?", the game show that pits seemingly unethical science against potentially catastrophic predictions. In today's competition, scientists in China (one point already for the catastrophic team) announce they used gene-editing to place human brain genes in rhesus macaque monkeys and it made their brains smarter. Cue the music from every "Planet of the Apes" movie and let the game begin!
"The presented data represents the first attempt to experimentally interrogate the genetic basis of human brain origin using a transgenic monkey model, and it values the use of nonhuman primates in understanding human unique traits."
If the opening paragraph of the new study, "Transgenic rhesus monkeys carrying the human MCPH1 gene copies show human-like neoteny of brain development," published recently in the journal National Science Review, is any indication, scientists are learning from lawyers how to protect their clients/experiments by hiding them in clouds of big, confusing words and phrases. Experimentally interrogate?
China Daily reports that researchers from the Beijing-based National Science Review, the Kunming Institute of Zoology, Chinese Academy of Sciences and the University of North Carolina (that's in the U.S. – looks like it's playing for the Seemingly Unethicals) edited human MCPH1 genes – a gene that is critical in fetal brain development because it controls brain size and rate of growth – and created 11 transgenic (a cloud word meaning "artificially carrying DNA from an unrelated organism") monkeys. Eight of those monkeys were first-generation and three were second-generation, obliterating the 'artificial' part of 'transgenic' by getting their human genes from their monkey parents.
"According to the research article, brain imaging and tissue section analysis showed an altered pattern of neuron differentiation and a delayed maturation of the neural system, which is similar to the developmental delay (neoteny) in humans."
In other words, the monkeys showed the human trait of slow brain development (neoteny) rather than the rapid growth of normal monkey brains. What was the benefit of this slow growth?
"The study also found that the transgenic monkeys exhibited better short-term memory and shorter reaction time compared to wild rhesus monkeys in the control group."
To put it bluntly — even the monkeys could understand the results because the human genes made them smarter!
Ding-ding-ding! That bell means it's time to play the lightning "What could possibly go wrong?" round.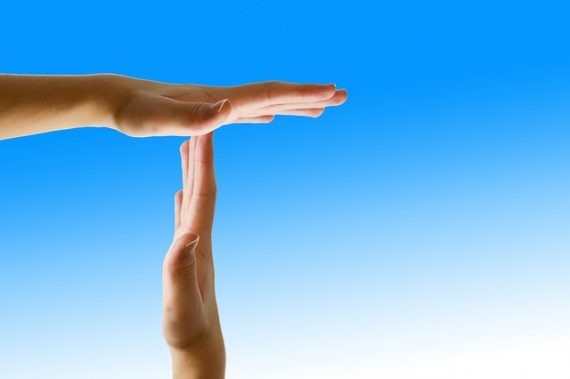 Time-out called by the Potentially Catastrophics. In a shocking and somewhat honorable display of conscience, Martin Styner, a University of North Carolina computer scientist and coauthor of the Chinese report, told the MIT Technology Review that his role was merely to train Chinese student on how to extract brain volume data from MRI images and, after learning the true purpose, considered removing his name from the paper, which he claims could not find a publisher in the West. Styner then throws his "What could possibly go wrong?" pitch:
"I don't think that is a good direction. Now we have created this animal which is different than it is supposed to be. When we do experiments, we have to have a good understanding of what we are trying to learn, to help society, and that is not the case here."
Unfortunately, that pitch didn't strike out Bing Su, the geneticist at the Kunming Institute of Zoology who led the research. He told the MIT Technology Review he is planning to create more smart monkeys and is planning to test another gene — SRGAP2C – which has been called the "humanity switch" and the "missing genetic link" because it appeared about two million years ago when Australopithecus (the Southern Ape) was being replaced by the smarter Homo habilis.
Putting the "humanity switch" in a monkey? What could possibly go wrong? This game isn't over … it's barely starting. Is this progress … or an unethical march down the field to unforeseen consequences?
If we've learned anything from "Planet of the Apes," it's that if this game goes into overtime, it won't be a sudden death.
Source: Mysterious Universe
Amazon Is Teaching Alexa to Analyze Your Emotions
Emotional Intelligence
Amazon researchers think they've found a better way to make emotionally-savvy artificial intelligence.
In the ongoing quest to make smart assistant Alexa better understand the humans with whom it interacts, Amazon developed a more effective way to teach Alexa to scan people's voices for signs of emotions, according to VentureBeat. The upgrade suggests that smart assistants may soon be able to understand humanity's wants and needs better than ever before — and, realistically, use it to sell you things.
Automated Learning
Compared to a conventional algorithm, the new self-teaching Alexa AI is three percent more accurate when determining the emotions being expressed in a sentence, according to a blog post by the Amazon scientists who built the algorithm.
When the sentence was broken down into 20-millisecond chunks, the new AI system was four percent better than the original.
Small Steps
In this initial test, there wasn't a huge improvement over the original.
But the fact that this new type of algorithm immediately performed better than the tried-and-true method suggests that future projects could bring about a truly emotionally-intelligent — maybe even empathetic — smart assistant.
READ MORE: Amazon's AI improves emotion detection in voices [VentureBeat]
Astronomers Have Found a Test to Narrow Down What Existed Before The Big Bang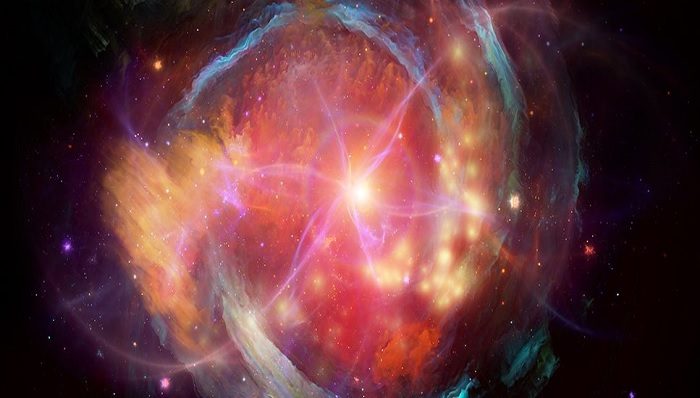 Today our middle-aged Universe looks eerily smooth. Too smooth, in fact.
While a rapid growth spurt in space-time would explain what we see, science needs more than nice ideas. It needs evidence that whittles away contending arguments. We might finally know where to look for some.
A team of physicists from the Centre for Astrophysics | Harvard & Smithsonian (CfA) and Harvard University went back to the drawing board on the early Universe's evolution to give us a way to help those inflation models stand out from the crowd.
"The current situation for inflation is that it's such a flexible idea, it cannot be falsified experimentally," says theoretical physicist Avi Loeb from the CfA.
"No matter what value people measure for some observable attribute, there are always some models of inflation that can explain it."
We've been convinced for some time that our Universe is expanding – its fabric slowly stretching out under the influence of some kind of strange 'dark' energy.
If we press rewind on the Universe until it was barely 10-43 seconds old, we arrive at the limit of what our knowledge of physics can handle. Before that moment? Geometry is so nuts, we just don't know where to start.
Running the calculations backward, we also find the Universe would have had a radius of 10-10 metres at this crucial moment. That sounds tiny, sure, but it's not tiny enough.
The light echo of the Universe's first moments are still visible in the form of a cosmic microwave background. Oddly, this background radiation looks surprisingly uniform today.
Thermodynamics makes this observation hard to swallow. Such uniformity means radiation was zipping from one edge of the Universe to the other, balancing out temperature fluctuations. Yet space was expanding too fast for light to keep up.
For such a balancing act to be remotely feasible, the radius of the newborn Universe at that critical moment had to be magnitudes smaller.
This itty-bitty cosmos would have shot through early childhood at an exponential rate, blowing up to the size of a grain of sand in a few ten-thousandths of a second.
The story neatly fits what we observe, but so would other explanations where the Universe didn't quickly blow apart at the seams.
"In some alternative theories, the size of the Universe contracts. Some do it very slowly, while others do it very fast," says Harvard physicist Zhong-Zhi Xianyu.
"The attributes people have proposed so far to measure usually have trouble distinguishing between the different theories because they are not directly related to the evolution of the size of the primordial Universe."
Did time even exist before the Big Bang? Was there some kind of reverse Universe? Everybody is welcome to their pet theory on how our Universe came to look as it does, but only one can be a winner.
To help decide which ones stay and which ones go, the researchers proposed using observable attributes that we can link with discriminating features of inflation-based models.
The challenge is knowing how to interpret such observations as a sequence of events. What's needed is some sort of standardised cosmic time stamp to tease out relevant steps, some of which could potentially rule out inflation altogether.
"If we imagine all of the information we learned so far about what happened before the Big Bang is in a roll of film frames, then the standard clock tells us how these frames should be played," says CfA's Xingang Chen.
The team suggests a mechanism by which quantum fluctuations can hint at sequences of events that are reflected in the patterns of vast cosmic structures.
"These signals will be very subtle to detect," says Chen.
"The cosmic microwave background radiation is one such place, and the distribution of galaxies is another. We have already started to search for these signals and there are some interesting candidates already, but we need more data."
Other cosmologists have also suggested searching for hints of our Universe's hidden past in the swirls of light and matter in the sky.
Some point to possible 'scars' left by a previous universe's black holes on our cosmic microwave background. Others predict we might find signs that the physics-breaking boundary we call the Big Bang never happened.
There are a lot of interesting ideas out there explaining how our Universe evolved. Now we just need to work out which ones we can throw into the 'nice idea, shame about the facts' file.
This research has been accepted for publication by Physical Review Letters.
MIKE MCRAE
ScienceAlert
Physicists Create Quantum-Scale "Mona Lisa," Just for Funsies
Artwork for Ants
A research experiment at the University of Queensland started as an attempt to better understand how fluids flow.
But somewhere along the way the team got sidetracked — by an art project.
"We were hoping to gain new insights into how our everyday world arises out of the microscopic quantum world, helping us create new quantum-enhanced technologies," researcher Tyler Neely explained in a press release. "But, while we were at it, we just happened to create some of the world's smallest masterpieces."
Superfine Art
To create the tiny works of art, Neely said he and his team took a gas made of rubidium atoms and cooled it the coldest possible temperature — -273.15 degrees Celsius (-459 degrees Fahrenheit) — to create a substance that acts like a "blob of gaseous quantum matter."
The researchers then projected images of the "Mona Lisa," "Starry Night," and even their own headshots backwards through a projector illuminated by a laser — so they'd get smaller instead of larger — and onto the blob.
"This light 'stamps' the image on an area around about 100 microns wide — more or less the width of human hair, which can range from between 17 to 181 microns wide," Neely explained. "We can then take the image, which is only in black and white, and produce color shots by producing a 'red,' 'blue,' and 'green' image, and then combine them on a computer."
READ MORE: Scientists 'paint' Mona Lisa on a quantum canvas [The University of Queensland]