Scientists propose to blow up a nuclear bomb in Yellowstone to prevent a catastrophic volcanic eruption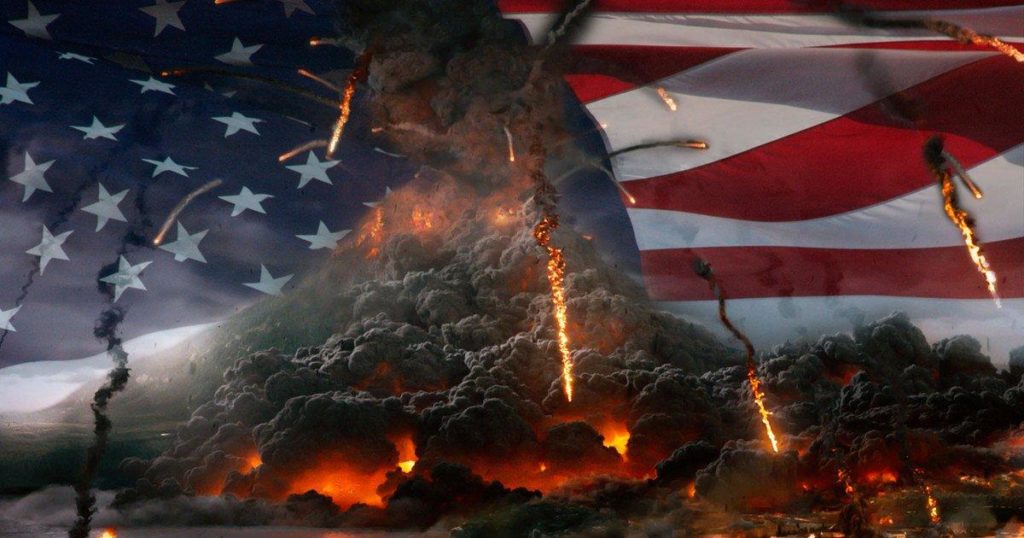 Do not be surprised, this is indeed so, and scientists are proposing to explode a nuclear charge in the caldera of the supervolcano in order to "blow off steam" and prevent a more powerful and catastrophic natural eruption for the entire planet.
Highlights

– Scientists believe that the Yellowstone supervolcano will soon "delight" the world with another eruption.
"The volcanologist said a nuclear bomb explosion could prevent a powerful eruption."
– Starting a minor eruption can reduce magma accumulation.
– The USGS has already conducted experiments to activate the volcano by detonating a nuclear charge
The volcanologist shared his extreme plan on how to stop the violent eruption of the Yellowstone Super Volcano. His plan involves dropping a small nuclear bomb into the magma chamber of the volcano.
The Yellowstone Caldera is a massive volcano located in Yellowstone National Park. It is known that a supervolcano erupts every 600,000 – 800,000 years. Since the last major eruption occurred 630 thousand years ago, many scientists believe that the volcano is "expired" for a new powerful eruption.
Given the size of a supervolcano, a major eruption will have radical and devastating consequences. But, according to volcanologist Craig McClarren, there is a way that can prevent a powerful eruption – by minimizing its intensity.
McClarren proposes using a remotely controlled rig for drilling in Yellowstone's magma chamber, which will cause a minor eruption and ease the pressure that builds up within the supervolcano.
If the drilling process does not cause an eruption of the volcano, then it should be provoked using a small nuclear bomb placed in the magma chamber.
"I would have a remotely controlled drilling rig drilling a magma camera," McClarren wrote. "If this were not enough to cause an eruption, I would drop the smallest nuclear bomb in the US arsenal and detonate it"
According to the volcanologist, the explosion of a powerful bomb inside the volcano will lead to the depressurization of magma accumulating under it. Although his plan is not likely to prevent a complete eruption, he can minimize its intensity.
"The launch of a catastrophic release of volatile substances through depressurization should lead to an eruption that will be large, but still significantly smaller than what it could have exploded by itself," he explained.
McClarren explained that his plan is based on the notion that volcanic eruptions can be accurately predicted. He structured his plan based on a hypothetical scenario that Yellowstone was supposed to explode in 10 years, giving local agencies enough time to come up with effective solutions to deal with the upcoming eruption.
Unfortunately, volcanoes are known for their unpredictable nature. Although signs of volcanic activity can be detected several weeks or months before the eruption, it is still not possible to accurately predict when the volcano will erupt.
Michael Pond, a geophysicist at the US Geological Survey and senior fellow at the Yellowstone Volcanological Observatory, was critical of such a plan:
"If you find these crazy schemes somewhat unnerving, please don't worry – such a plan has zero chance of being implemented!

You see, unlike science fiction stories in which nuclear weapons seem to be the cause and solution of many geological disasters, scientific fact tells us that you are unlikely to cause a Yellowstone cataclysm with nuclear weapons.

How do we know? This is because a similar experiment has already been tried. "
"Cyclops" and people with tails! The most shocking genetic mutations in humans
From children born with "cyclops" with one eye and people with a "werewolf" look, to people who have a tail (literally!) and the child born as a "frog", these cases will leave you with your mouth open.
These are genetic mutations that change the appearance and functionality of the human body and cause shock when we look at them.
Genetic mutations: Cyclops
There have been very few recorded cases of babies born with one eye, an extremely rare genetic defect known as "cyclopia". Usually, babies born with this disorder have one eye in the center of the forehead, no nose, and one brain that is single and not divided into two hemispheres. In 2006, a baby girl in India was born with cyclops, but died a few days later. 
During these few days, it was worshiped by people who believed that it was a "divine" form. It is believed that this defect was caused by an anti-cancer drug that the mother was taking when she was pregnant, or by a chromosomal disorder. Most recently, in 2015, a boy in Egypt was also born with cyclopia, but this time because his mother had been exposed to radiation during pregnancy.
Genetic mutations: Hypertrichosis – Lymph node syndrome
Lymph node syndrome, or as it is scientifically called "overgrowth", is when there is excessive hair growth on the body, which is thought to be caused by a spontaneous genetic mutation. Extreme cases of hair loss can leave sufferers looking like a "werewolf". 
In fact, in the 19th and early 20th centuries, people with hair loss, such as Julia Pastrana (also known as the bear-woman) and "Jo-Jo the boy-dog" became objects of exploitation in shows where customers paid to they see them. To date, there is no known cure for hair loss, and the only treatment is shaving or waxing, as one would do anyway to get rid of unwanted hair growth. Laser hair removal is not a viable solution either.
Genetic mutations: People who have a tail!
Animals have tails that serve different purposes. For example, in dogs it contributes to communication and kangaroos to balance, but in humans, the coccyx or the "tail of the spine" is a structure that has no use. But in some rare cases it is possible for a man's coccyx to develop and look like a protruding tail at the end of his spine. 
This is the case with an Indian named Chandre Oraon. He is known to have a 33 cm long tail, which has made him an object of worship for many who believe that he is the "incarnation" of the Hindu God Hanuman. In fact, thousands of people have traveled long distances just to see Oraon up close and touch his tail, because they believe he is curing serious illnesses. 
Oraon's tail is believed to be the result of a congenital malformation, known as spinal bifida, which is an incomplete closure of the spine. Oraon refused surgery to remove his tail and, according to his family, feels part of himself and cannot live without it. Oraon is not the only alleged "incarnation" of Hanuman, as a boy named Arshid Ali Khan, also from India, was born with an 18 cm tail and was equally adored. However, he later decided to remove his tail. 
Genetic mutations: Brainlessness
In 2006, a baby was born in Nepal who did not have a fully developed brain and skull, did not have a neck and had unusually large eyes that protruded too much. The baby suffered from a rare condition known as "cerebral palsy", which occurs when the neural tube (a layer of cells that grows in the brain and spinal cord) is not completed during the first weeks of fetal development. 
This leaves the baby blind, deaf, with no perception of the environment and unable to feel pain. Unfortunately, all of these genetic defects mean that death occurs within hours of birth, which was confirmed by the unfortunate baby from Nepal in 2006.
Genetic mutations: The human-tree (endocardial epidermoplasmosis)
Epidermodysplasia verruciformis, or simply "human-tree" disease, is an extremely rare residual inherited skin disorder characterized by the development of soft spots and warts on the skin that make it look like a tree bark. It is caused by a genetic mutation in chromosome 17, which increases the susceptibility of human papillomavirus skin viruses. To date, there is no cure for this condition. Even walking can be a challenge, as warts that look like tree branches can weigh up to 6 pounds. 
This is exactly the case with Indonesian Dede Koswara, who suffered from this condition. His story became known through many documentaries, including the "My Shocking Story" series on the American network TLC in the episode "Half Man Half Tree". 
Koswara died at the age of 42 from complications related to his condition.
Indian monk conducts a creepy ritual to defeat the coronavirus pandemic: A horror movie with fire, mud and suffering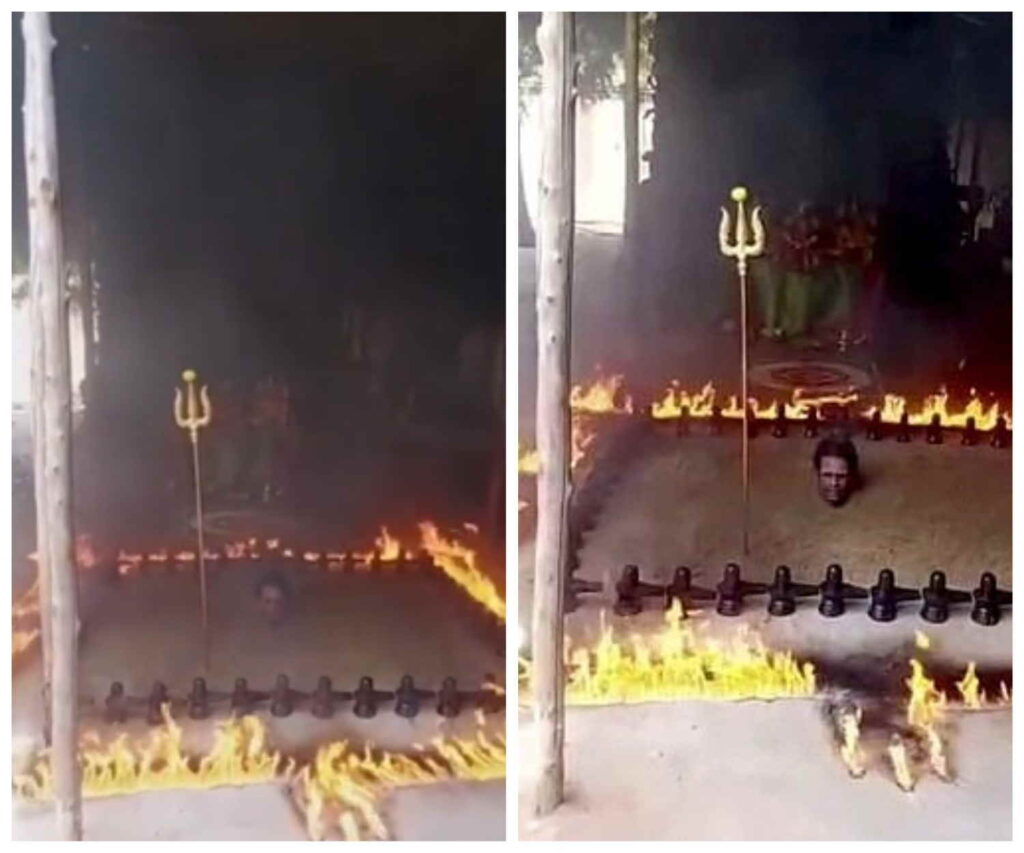 Do not repeat this at home.
Srinivasa Siddhar, a priest from the Indian state of Tamil Nadu, performed a religious ceremony on May 22 to end the COVID-19 pandemic. The man, probably with the help of his colleagues, immersed himself on the neck in liquid mud and surrounded the perimeter with fire.
The action that took place in the Pratyangra Devi temple in the city of Tutukudi was captured on camera.
As reported by Daily mail, the ritual lasted 8 hours, and all this time Siddhar was surrounded by fire and smoke. The action was accompanied by prayer chants. 
This ritual, according to the Daily Mail, is called "Dava Puja." Hindu and Buddhists perform puja in order to pray to one or several deities and to pay their respects to them or to spiritually celebrate an event.
According to official figures, in India there are over 150 thousand infected with coronavirus infection and 4,406 deaths have been recorded.
The most terrifying and daring experiments in history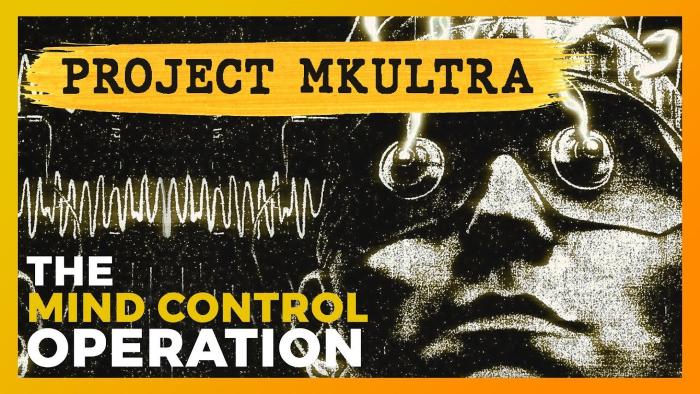 If mankind does not carry out experiments , then , probably , it would never have got out of the Stone Age. But where there is a distinction between the need to obtain new data, and morality , which is necessary for this data to sacrifice?
For some researchers, such a face did not exist at all – and their experiments are still considered one of the most terrifying in the history of the world. Others risked only their own lives or boldly stormed the limits of our civilization's capabilities.
The Stormfury project is an extremely unsuccessful attempt to control the weather in the mid-20th century. The prominent chemist Irving Langmuir came to the conclusion that if you shower storm clouds with silver iodide, they will rain in the right place, and not over the crowded cities. In the same way it was supposed to weaken hurricanes. But instead of fading away, the chosen hurricane headed toward the coastal city of Savannah, bringing death and destruction.
Elephant under LSD . In 1962, researchers from Oklahoma City decided to find out how the Tusco elephant living in the zoo would behave if he was injected with a dose of LSD. The elephant received an injection of 297 mg of the drug – 3 thousand times higher than the normal human … and died in less than an hour. After 20 years, the experiment was repeated, giving LSD to two elephants in the water, and they almost did not notice anything. Perhaps Tusco had an excessive sensitivity to the drug, which the experimenters did not deign to find out.
Self-catheterization of the heart GT was first performed in 1928 by the German surgeon Werner Forsmann, and on himself. Using local anesthesia, Forsman conducted a probe through the elbow vein to the right atrium, at 65 centimeters. Fortunately, everything went well, and in 1956, Forsman received the Nobel Prize.
The Kola superdeep well , 12,262 meters deep is officially the deepest well in the world, which was drilled from 1970 to 1990 in the Murmansk region. In the course of the experiment, invaluable information was obtained about the deep structure of the planet, the composition of the rocks and the geothermal regime of the ancient earth's crust. Unfortunately, at the moment the project is abandoned and the objects on it are gradually being destroyed.
The LHC, i.e., the Large Hadron Collider, is the world's largest charged particle accelerator located in an underground complex on the border of Switzerland and France. The length of the ring is about 27 km, the project is served by more than 10 thousand scientists. During its construction and before launch, evil tongues prophesied the end of the world to the planet, because the collider supposedly could generate "miniature black holes". Of course, the rumors did not materialize.
"Starfish Prime", one of the US projects for the study of nuclear explosions in outer space . On July 9, 1962, at an altitude of 400 km, a nuclear warhead with a capacity of 1.45 megatons was detonated. Under the influence of an electromagnetic pulse in Hawaii, at a distance of 1,500 km from the epicenter, hundreds of electronic units failed, and three satellites collapsed from orbit.
Resurrection of the dead . American scientist Robert Cornish from 1932 to 1948 conducted experiments on the resuscitation of dead creatures. He set his experiments on dogs, previously killing them with an overdose of ether, and successfully brought them back to life by rocking the body on a movable table with a parallel injection of adrenaline and anticoagulants. He also wanted to test his practice in public (exclusively volunteers), but failed.
Mind control . The Spanish professor Jose Delgado in 1963 discovered that if a small device is implanted in the animal's brain, then it can be used to completely control his movements and even emotions.
Fortunately, the matter did not reach the people, but the experiments were already rather creepy.
"Trinity" – that was the name of the world's first nuclear weapon test , held July 16, 1945 in the state of New Mexico at the Alamogordo training ground. In less than a month, the exact same plutonium bomb will be dropped on Nagasaki, following the uranium bomb for Hiroshima. Nuclear weapons may have prevented World War III, but in and of themselves they brought an enormous number of victims.