Scientists Now Believe That The Universe Itself Is Conscious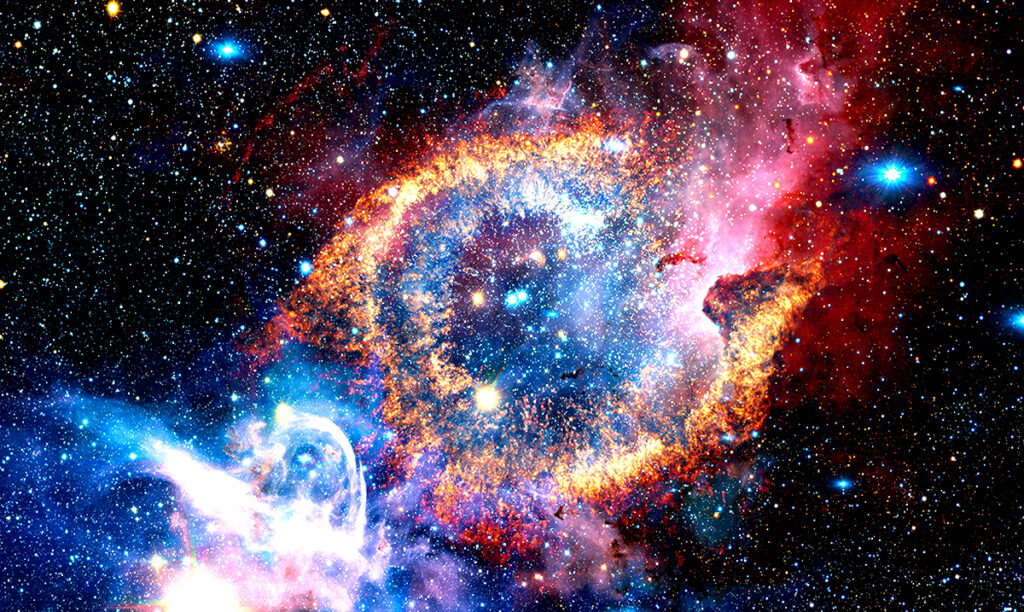 Some of the world's most renowned scientists are questioning whether the cosmos has an inner life similar to our own.
For centuries, modern science has been shrinking the gap between humans and the rest of the universe, from Isaac Newton showing that one set of laws applies equally to falling apples and orbiting moons to Carl Sagan intoning that "we are made of star stuff" — that the atoms of our bodies were literally forged in the nuclear furnaces of other stars.
Even in that context, Gregory Matloff's ideas are shocking. The veteran physicist at New York City College of Technology recently published a paper arguing that humans may be like the rest of the universe in substance and in spirit. A "proto-consciousness field" could extend through all of space, he argues. Stars may be thinking entities that deliberately control their paths. Put more bluntly, the entire cosmos may be self-aware.
The notion of a conscious universe sounds more like the stuff of late night TV than academic journals. Called by its formal academic name, though, "panpsychism" turns out to have prominent supporters in a variety of fields. New York University philosopher and cognitive scientist David Chalmers is a proponent. So too, in different ways, are neuroscientist Christof Koch of the Allen Institute for Brain Science, and British physicist Sir Roger Penrose, renowned for his work on gravity and black holes. The bottom line, Matloff argues, is that panpsychism is too important to ignore.
"It's all very speculative, but it's something we can check and either validate or falsify," he says.
Three decades ago, Penrose introduced a key element of panpsychism with his theory that consciousness is rooted in the statistical rules of quantum physics as they apply in the microscopic spaces between neurons in the brain.
In 2006, German physicist Bernard Haisch, known both for his studies of active stars and his openness to unorthodox science, took Penrose's idea a big step further. Haisch proposed that the quantum fields that permeate all of empty space (the so-called "quantum vacuum") produce and transmit consciousness, which then emerges in any sufficiently complex system with energy flowing through it. And not just a brain, but potentially any physical structure. Intrigued, Matloff wondered if there was a way to take these squishy arguments and put them to an observational test.
One of the hallmarks of life is its ability to adjust its behavior in response to stimulus. Matloff began searching for astronomical objects that unexpectedly exhibit this behavior. Recently, he zeroed in on a little-studied anomaly in stellar motion known as Paranego's Discontinuity. On average, cooler stars orbit our galaxy more quickly than do hotter ones. Most astronomers attribute the effect to interactions between stars and gas clouds throughout the galaxy. Matloff considered a different explanation. He noted that the anomaly appears in stars that are cool enough to have molecules in their atmospheres, which greatly increases their chemical complexity.
Matloff noted further that some stars appear to emit jets that point in only one direction, an unbalanced process that could cause a star to alter its motion. He wondered: could this actually be a willful process? Is there any way to tell?
If Paranego's Discontinuity is caused by specific conditions within the galaxy, it should vary from location to location. But if it is something intrinsic to the stars — as consciousness would be — it should be the same everywhere. Data from existing stellar catalogs seems to support the latter view, Matloff claims. Detailed results from the Gaia star-mapping space telescope, due in 2018, will provide a more stringent test.
Matloff is under no illusion that his colleagues will be convinced, but he remains upbeat: "Shouldn't we at least be checking? Maybe we can move panpsychism from philosophy to observational astrophysics."
Mind Out Of Matter
While Matloff looks out to the stars to verify panpsychism, Christof Koch looks at humans. In his view, the existence of widespread, ubiquitous consciousness is strongly tied to scientists' current understanding of the neurological origins of the mind.
"The only dominant theory we have of consciousness says that it is associated with complexity — with a system's ability to act upon its own state and determine its own fate," Koch says. "Theory states that it could go down to very simple systems. In principle, some purely physical systems that are not biological or organic may also be conscious."
Koch is inspired by integrated information theory, a hot topic among modern neuroscientists, which holds that consciousness is defined by the ability of a system to be influenced by its previous state and to influence its next state.
The human brain is just an extreme example of that process, Koch explains: "We are more complex, we have more self-awareness — well, some of us do — but other systems have awareness, too. We may share this property of experience, and that is what consciousness is: the ability to experience anything, from the most mundane to the most refined religious experience."
Like Matloff, Koch and his colleagues are actively engaged in experimental tests of these ideas. One approach is to study brain-impaired patients to see if their information responses align with biological measures of their consciousness. Another approach, further off, is to wire the brains of two mice together and see how the integrated consciousness of the animals changes as the amount of information flowing between them is increased. At some point, according to integrated information theory, the two should merge into a single, larger information system. Eventually, it should be possible to run such experiments with humans, wiring their brains together to see if a new type of consciousness emerges.
Despite their seeming similarities, Koch is dubious of Matloff's volitional stars. What is distinctive about living things, according to his theory, is not that they are alive but that they are complex. Although the sun is vastly bigger than a bacterium, from a mathematical perspective it is also vastly simpler. Koch allows that a star may have an internal life that allows it to "feel," but whatever that feeling is, it is much less than the feeling of being an E. coli.
On the other hand, "even systems that we don't consider animate could have a little bit of consciousness," Koch says. "It is part and parcel of the physical." From this perspective, the universe may not exactly be thinking, but it still has an internal experience intimately tied to our own.
A Participatory Cosmos
Which brings us to Roger Penrose and his theories linking consciousness and quantum mechanics. He does not overtly identify himself as a panpsychist, but his argument that self-awareness and free will begin with quantum events in the brain inevitably links our minds with the cosmos. Penrose sums up this connection beautifully in his opus "The Road to Reality:"
"The laws of physics produce complex systems, and these complex systems lead to consciousness, which then produces mathematics, which can then encode in a succinct and inspiring way the very underlying laws of physics that gave rise to it."
Despite his towering stature as a physicist, Penrose has encountered resistance to his theory of consciousness. Oddly, his colleagues have been more accepting of the exotic, cosmic-consciousness implications of quantum mechanics. Ever since the 1920s, physicists have puzzled over the strangely privileged role of the observer in quantum theory. A particle exists in a fuzzy state of uncertainty…but only until it is observed. As soon as someone looks at it and takes its measurements, the particle seems to collapse into a definite location.
The late physicist John Wheeler concluded that the apparent oddity of quantum mechanics was built on an even grander and odder truth: that the universe as a whole festers in a state of uncertainty and snaps into clear, actual being when observed by a conscious being — that is, us.
"We are participators in bringing into being not only the near and here but the far away and long ago," Wheeler said in 2006. He calls his interpretation the "participatory anthropic principle." If he is correct, the universe is conscious, but in almost the opposite of the way that Matloff pictures it: only through the acts of conscious minds does it truly exist at all.
It is hard to imagine how a scientist could put the participatory anthropic principle to an empirical test. There are no stars to monitor, and no brains to measure, to understand whether reality depends on the presence of consciousness. Even if it cannot be proven, the participatory anthropic principle extends the unifying agenda of modern science, powerfully evoking the sense of connectedness that Albert Einstein called the cosmic religious feeling.
"In my view, it is the most important function of art and science to awaken this feeling and keep it alive in those who are receptive to it," Einstein wrote in a 1930 New York Times editorial. Explorers like Matloff are routinely dismissed as fringe thinkers, but it is hard to think of any greater expression of that feeling than continuing the quest to find out if our human minds are just tiny components of a much greater cosmic brain.
Source futurism.com
A new way of manipulation? (Video)
For decades they have manipulated us. They ensure that the masses follow the fashions they want or vote for the candidates they want, but would they reach the point of implanting memories?
Although it sounds like a science fiction story, different actors, both politicians and philosophers, have expressed themselves about the existence of this practice.
One of them is Robert Duncan, a member of the Association Against the Abuse of Psychophysical Weapons, who was also a contributor to the United States Department of Defense.
He says that there are states that have perfected this practice and with it, induce false memories in the population in an artificial way to generate emotions in the citizens with the aim of manipulating them more effectively.
During the last years, although it has gone unnoticed by the media, there is a belief that the CIA has been experimenting with ultrasound.
This as part of a project to codify the sensory data located in the cerebral cortex. Same case happens with Russia and the creation of an Artificial Intelligence capable of coding and drawing people's thinking.
What is the end of this? According to the journalist Isabela Herranz, it is to generate visions or hallucinations in the public through the direct and remote stimulation of the brain circuits.
Herranzz suggests that, these machines could also know all our thoughts and remotely control the activity of the brain to choose what we think, creating programmed memories.
We know this sounds like a conspiracy theme taken from the air … but no, unfortunately, it is not.
In fact, leaving a few years ago, remember that Sony acquired a patent that, through ultrasound touch screens, gave users the feeling that they really felt what they were touching.
They stimulated the senses so much that many declared that they could even taste and smell what they saw on the screen.
Jenny Hogan and Barry Fox covered this in the New Scientist magazine, where they described the device as a "non-invasive patent" that interacts with sections of the brain to generate these sensations in users.
A device like this, improved, more developed, much more powerful and used on a large scale. What could it generate in people?
As we mentioned at the beginning, the technique of manipulation is not something new, even we do it sometimes to acquire what we want.
But this is something that goes far beyond what we all think and know. What do you think about it? Watch the following videos and leave your comment below.
I saw my father's spirit leave his body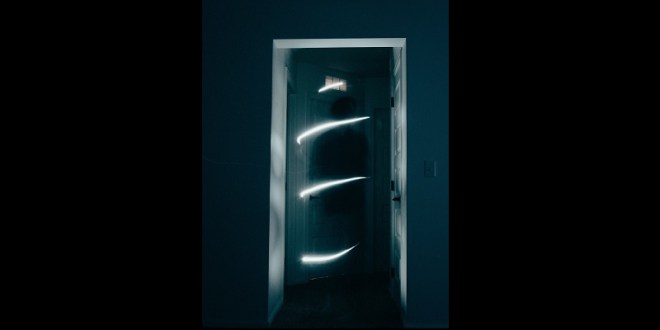 I saw my father's spirit leave his body when he passed away. Yea, I know. Sounds a little strange. But I really did.
My father passed away in May 2017 from alcoholism. He was a chronic alcoholic for my entire (and his entire) life. Although he was a crappy father, of course I still loved him and felt very connected to him as his daughter.
His entire life I never knew him to ever be sober. No actually, that's a lie. He got sober for about two weeks after hitting and killing a motorcyclist two blocks from his home in NJ. And during that time, he was a very depressed, angry, and quiet version of himself. I was almost relieved when he started drinking again.
When my dad got sick and towards the end of his life, I knew he didn't have too much longer. It's happened several times that I've dreamt a person had passed away only to have it come true shortly thereafter. I began having dreams that my dad had died, so I wasn't so surprised when he ended up in the hospital.
I myself had an NDA (near death experience) when I was 19. I experienced a heart attack and cardiac arrest (which is another story I won't get into). Ever since that moment, I've had a much stronger intuition, perhaps even psychic ability.
When my father went into the hospital in May, he found out he would need to have a surgery. He had been feeling ill and wasn't able to eat. What ended up happening was the lack of alcohol made his organs shut down.
Once he was admitted and had gone through a minor surgery, they realized the severity of what was happening. He began having DT's and hallucinations. He deteriorated very quickly.
Perhaps the only thing that could have saved him would have been if he was given alcohol. But no one in the hospital was going to do that. And I wasn't going to do that either although it did cross my mind.
When my dad was on life support and we got the phone call that it was time to take him off, I went with my now fiancé to the hospital. There was a moment where I was left in the room with my dad. I can still remember that moment very clearly even though I was distraught.
When everything was happening, I didn't realize it on a conscious level. But my dad was laying there in the hospital bed and seemed to be glowing. There was literally a ring of light encircled around my father laying in that hospital bed. In retrospect I know it was his spirit going through the process of leaving his body.
When my father took his last breath that night, the light was no longer there. None of the lighting in the room had changed, however he didn't have the glow I had seen earlier.
Several months later, I was walking through Midtown Manhattan when I saw a neon sign that said NYC Psychic Readings. With everything that's happened in my life, I think I may have had a tarot reading about ten years back. But I was drawn in to see this psychic.
When I sat down, I got a strange feeling. Pretty early on in the reading, she described my father. She said "I see a tall man. He has dark hair and dark features. His name is Serge." I got the chills. My father's name is Sergio, and she described him perfectly.
She then proceeded to tell me, "You saw something when your father died. He wanted to tell you what you saw is real. He's with you all the time and he loves you. "
That was an amazing moment for me. Even with everything I had been through it confirmed to me there's so much more out there that we don't really know about. And even if you've seen signs in the past, sometimes you just need to see the right sign to know that it's real.
*This is a guest post
The universe can be part of a large quantum computer
Recently, two physicists from the Baltic Federal University Immanuel Kant (IKBFU) in Russia have proposed a whole new view of the cosmos. Their research catches the crazy idea that we are living a simulation in computer and mixing it with the astonishing "many worlds" theory to say that essentially our entire universe is part of an immensely large quantum system encompassing "countless" Multiverses.
When you think of quantum systems, such as the quantum computers of IBM and Google, we usually imagine a device designed to work with subatomic particles – qubits – to perform quantum calculations.
These computers may one day perform advanced calculations that classical computers today cannot, but for the time being they are useful as a way of researching the gap between classical and quantum reality.
Artyam Yurov and Valerian Yurov, the IKBFU researchers behind the study mentioned above, postulate that everything in the universe, including the universe itself, should be viewed as a quantum object. This means that to experience 'quantum reality', we don't have to look at subatomic particles or qubits: we are already there. Everything is quantum!
Yurov and Yurov begin your job claiming that they turned upside down currently popular theoretical views of physics:
We present a new view on cosmology, based on the quantum model proposed by Michael and Hall. Following the idea of ​​this model, we consider finite many homogeneous and isotropic classical universes whose evolutions are determined by the standard Einstein-Friedmann equations, but which also interact with each other in quantum form.
The article goes on to describe mathematically how our entire universe is itself a quantum object. This means that, as a tiny subatomic particle, it exhibits quantum properties that must include overlap. Theoretically, our universe should be in more than one place or state at a time, and that means there must simply be something out there for it to interact with – even if it means that it uses non-intuitive quantum mechanics to interact with itself in multiple states simultaneously. .
The problem with expanding quantum mechanics to large objects – such as a single cell – is that other theoretical quantum characteristics stop making so much sense. In this case, decoherence, or how quantum objects collapse from various states to the physical state we see in our classical observations, does not appear to occur on the cosmic scale.
Yurov and Yurov have a simple solution to this: they state unequivocally in their work that 'there is no' decoherence ".
According to an article by Sci-Tech Daily, the lead author of the article Artyom Yurov said:
At that time I was skeptical of the idea. Because it is known that the larger the object, the faster it collapses. Even a bacterium collapses extremely fast, and here we are talking about the universe. But here (Pedro Gonzales Diaz, a deceased theoretical physician whose work partially inspired this study) asked me, "What does the universe interact with?" And I answered nothing. There is nothing but the universe and there is nothing with which it can interact.
But the more Yurov and Yurov explored the "many interacting worlds" theory (MIW), which says that all quantum functions physically manifest themselves in alternate realities (the cat is dead in one world, alive in another and dancing Cha Cha in another, etc.), but they realized that not only does this make sense, but math and science seem to work better if you assume that everything, including the universe, has quantum characteristics.
According to study:
This implies that the reason why quantum phenomena are so fragile has nothing to do with a 'collapse of a wave function' (whatever that means) – indeed, an object such as a wave function is essential and can be completely avoided in MIW formalism. No, the existence of quantum phenomena depends solely on the mutual positions of neighboring "worlds" – when they are close enough, quantum potential is alive and kicking; when they depart, the quantum potential diminishes and the particles become effectively classic again.
The researchers then used their assumptions to come up with calculations that expand the "many worlds" theory to encompass multiple universes or multiverses. The great idea here is that if the universe is a quantum object, it must interact with something and that they are probably other universes.
But what research does not explain is why our universe and everything in it would exist as analogous to a single qubit on a gigantic quantum computer spanning multiple universes simultaneously. If humans are not the magical observers who cause the quantum universe to collapse into classical reality, by measuring it, we could be gears in the machine – perhaps the universe is a qubit, maybe we are the qubits. Perhaps we are just noises that the universes ignore as they perform their calculations.
Maybe we live in a computer simulation after all. But instead of being the "non-playable characters – NPCs"Favorites of an advanced creature, we are just a few pieces of math that help the operating system work.
You can read Yurov's article, "The day the universes interacted: quantum cosmology without a wave function" here at Springer.