Scientists Now Believe That The Universe Itself Is Conscious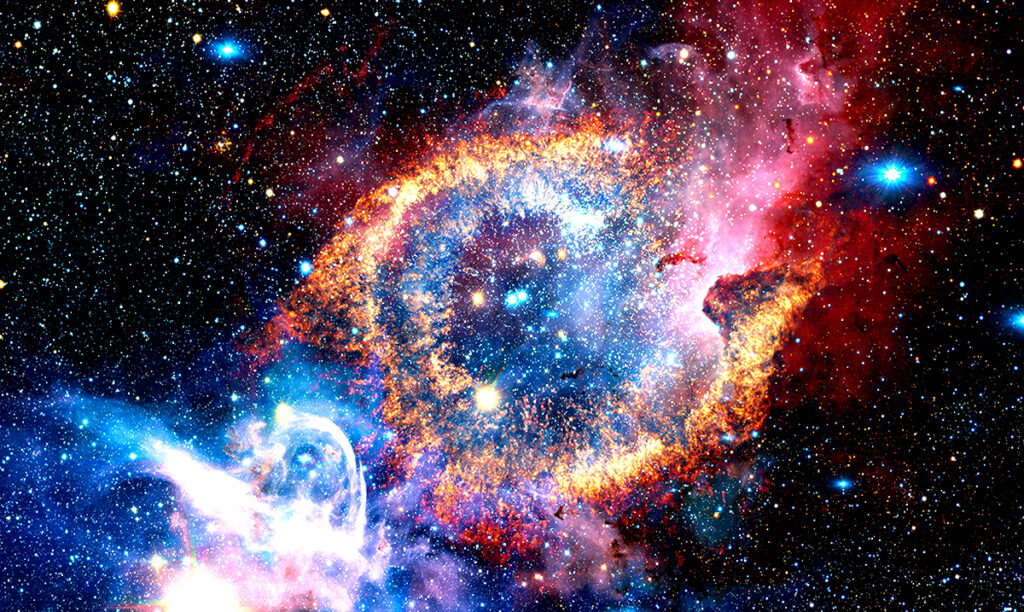 Some of the world's most renowned scientists are questioning whether the cosmos has an inner life similar to our own.
For centuries, modern science has been shrinking the gap between humans and the rest of the universe, from Isaac Newton showing that one set of laws applies equally to falling apples and orbiting moons to Carl Sagan intoning that "we are made of star stuff" — that the atoms of our bodies were literally forged in the nuclear furnaces of other stars.
Even in that context, Gregory Matloff's ideas are shocking. The veteran physicist at New York City College of Technology recently published a paper arguing that humans may be like the rest of the universe in substance and in spirit. A "proto-consciousness field" could extend through all of space, he argues. Stars may be thinking entities that deliberately control their paths. Put more bluntly, the entire cosmos may be self-aware.
The notion of a conscious universe sounds more like the stuff of late night TV than academic journals. Called by its formal academic name, though, "panpsychism" turns out to have prominent supporters in a variety of fields. New York University philosopher and cognitive scientist David Chalmers is a proponent. So too, in different ways, are neuroscientist Christof Koch of the Allen Institute for Brain Science, and British physicist Sir Roger Penrose, renowned for his work on gravity and black holes. The bottom line, Matloff argues, is that panpsychism is too important to ignore.
"It's all very speculative, but it's something we can check and either validate or falsify," he says.
Three decades ago, Penrose introduced a key element of panpsychism with his theory that consciousness is rooted in the statistical rules of quantum physics as they apply in the microscopic spaces between neurons in the brain.
In 2006, German physicist Bernard Haisch, known both for his studies of active stars and his openness to unorthodox science, took Penrose's idea a big step further. Haisch proposed that the quantum fields that permeate all of empty space (the so-called "quantum vacuum") produce and transmit consciousness, which then emerges in any sufficiently complex system with energy flowing through it. And not just a brain, but potentially any physical structure. Intrigued, Matloff wondered if there was a way to take these squishy arguments and put them to an observational test.
One of the hallmarks of life is its ability to adjust its behavior in response to stimulus. Matloff began searching for astronomical objects that unexpectedly exhibit this behavior. Recently, he zeroed in on a little-studied anomaly in stellar motion known as Paranego's Discontinuity. On average, cooler stars orbit our galaxy more quickly than do hotter ones. Most astronomers attribute the effect to interactions between stars and gas clouds throughout the galaxy. Matloff considered a different explanation. He noted that the anomaly appears in stars that are cool enough to have molecules in their atmospheres, which greatly increases their chemical complexity.
Matloff noted further that some stars appear to emit jets that point in only one direction, an unbalanced process that could cause a star to alter its motion. He wondered: could this actually be a willful process? Is there any way to tell?
If Paranego's Discontinuity is caused by specific conditions within the galaxy, it should vary from location to location. But if it is something intrinsic to the stars — as consciousness would be — it should be the same everywhere. Data from existing stellar catalogs seems to support the latter view, Matloff claims. Detailed results from the Gaia star-mapping space telescope, due in 2018, will provide a more stringent test.
Matloff is under no illusion that his colleagues will be convinced, but he remains upbeat: "Shouldn't we at least be checking? Maybe we can move panpsychism from philosophy to observational astrophysics."
Mind Out Of Matter
While Matloff looks out to the stars to verify panpsychism, Christof Koch looks at humans. In his view, the existence of widespread, ubiquitous consciousness is strongly tied to scientists' current understanding of the neurological origins of the mind.
"The only dominant theory we have of consciousness says that it is associated with complexity — with a system's ability to act upon its own state and determine its own fate," Koch says. "Theory states that it could go down to very simple systems. In principle, some purely physical systems that are not biological or organic may also be conscious."
Koch is inspired by integrated information theory, a hot topic among modern neuroscientists, which holds that consciousness is defined by the ability of a system to be influenced by its previous state and to influence its next state.
The human brain is just an extreme example of that process, Koch explains: "We are more complex, we have more self-awareness — well, some of us do — but other systems have awareness, too. We may share this property of experience, and that is what consciousness is: the ability to experience anything, from the most mundane to the most refined religious experience."
Like Matloff, Koch and his colleagues are actively engaged in experimental tests of these ideas. One approach is to study brain-impaired patients to see if their information responses align with biological measures of their consciousness. Another approach, further off, is to wire the brains of two mice together and see how the integrated consciousness of the animals changes as the amount of information flowing between them is increased. At some point, according to integrated information theory, the two should merge into a single, larger information system. Eventually, it should be possible to run such experiments with humans, wiring their brains together to see if a new type of consciousness emerges.
Despite their seeming similarities, Koch is dubious of Matloff's volitional stars. What is distinctive about living things, according to his theory, is not that they are alive but that they are complex. Although the sun is vastly bigger than a bacterium, from a mathematical perspective it is also vastly simpler. Koch allows that a star may have an internal life that allows it to "feel," but whatever that feeling is, it is much less than the feeling of being an E. coli.
On the other hand, "even systems that we don't consider animate could have a little bit of consciousness," Koch says. "It is part and parcel of the physical." From this perspective, the universe may not exactly be thinking, but it still has an internal experience intimately tied to our own.
A Participatory Cosmos
Which brings us to Roger Penrose and his theories linking consciousness and quantum mechanics. He does not overtly identify himself as a panpsychist, but his argument that self-awareness and free will begin with quantum events in the brain inevitably links our minds with the cosmos. Penrose sums up this connection beautifully in his opus "The Road to Reality:"
"The laws of physics produce complex systems, and these complex systems lead to consciousness, which then produces mathematics, which can then encode in a succinct and inspiring way the very underlying laws of physics that gave rise to it."
Despite his towering stature as a physicist, Penrose has encountered resistance to his theory of consciousness. Oddly, his colleagues have been more accepting of the exotic, cosmic-consciousness implications of quantum mechanics. Ever since the 1920s, physicists have puzzled over the strangely privileged role of the observer in quantum theory. A particle exists in a fuzzy state of uncertainty…but only until it is observed. As soon as someone looks at it and takes its measurements, the particle seems to collapse into a definite location.
The late physicist John Wheeler concluded that the apparent oddity of quantum mechanics was built on an even grander and odder truth: that the universe as a whole festers in a state of uncertainty and snaps into clear, actual being when observed by a conscious being — that is, us.
"We are participators in bringing into being not only the near and here but the far away and long ago," Wheeler said in 2006. He calls his interpretation the "participatory anthropic principle." If he is correct, the universe is conscious, but in almost the opposite of the way that Matloff pictures it: only through the acts of conscious minds does it truly exist at all.
It is hard to imagine how a scientist could put the participatory anthropic principle to an empirical test. There are no stars to monitor, and no brains to measure, to understand whether reality depends on the presence of consciousness. Even if it cannot be proven, the participatory anthropic principle extends the unifying agenda of modern science, powerfully evoking the sense of connectedness that Albert Einstein called the cosmic religious feeling.
"In my view, it is the most important function of art and science to awaken this feeling and keep it alive in those who are receptive to it," Einstein wrote in a 1930 New York Times editorial. Explorers like Matloff are routinely dismissed as fringe thinkers, but it is hard to think of any greater expression of that feeling than continuing the quest to find out if our human minds are just tiny components of a much greater cosmic brain.
Source futurism.com
11 Signs Your Personality Is So Intense That It's Intimidating To Others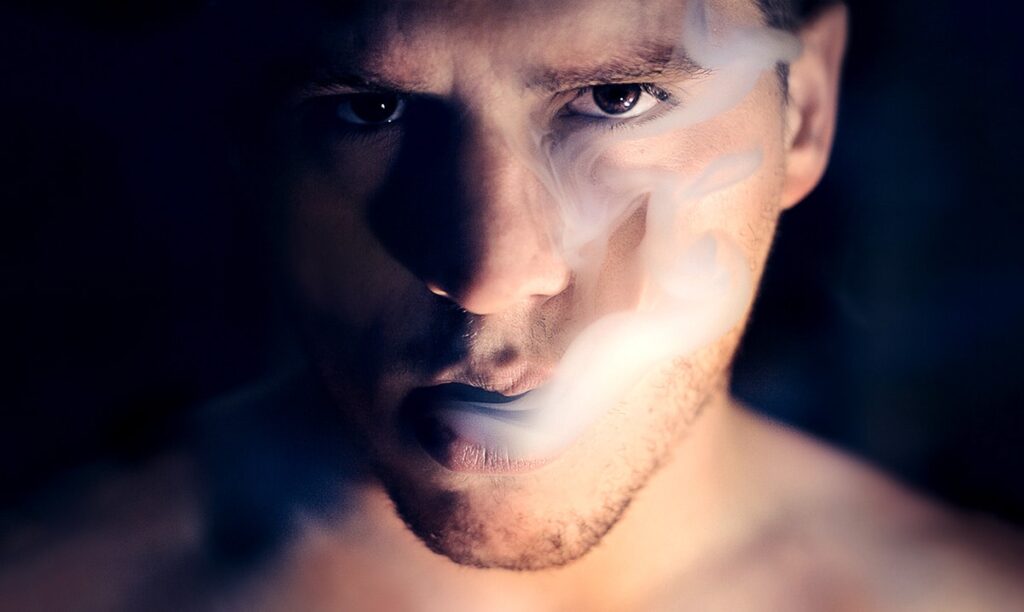 There are many different situations we may find ourselves alone in life ranging from the energy we carry, the personality traits we possess and the atmosphere that we create in life. For those who possess a deeper personality, you may actually be scaring people off just by being yourself!
This isn't designed to tell you to change or alter yourself in some way. If you possess a deep personality, know that you are a diamond in the rough – the honest, reliable, forward-thinking type of person that makes this world a better place. However, not everyone is going to understand how your mind works. There are many people out there who are willing to settle for far less, and your intensity threatens the simplicity of the world that they have created.
If you feel as though you are struggling to connect with others, this could be a sign that your personality is so intense that others simply don't know how to approach you. This is a reflection on them, not a reflection on you. Keep doing your thing!
Here Are 11 Signs That Your Deep Personality Is So Intense That It's Intimidating Others:
#1 – You are honest to a fault.
When it comes down to it, you value honesty above all else. In fact, you will have an uncomfortable conversation, if necessary, to ensure that you can get straight to the point and put the truth out there. After all, if you don't have the truth, what do you have? Just remember that not everyone is prepared to hear the truth.
#2 – You are a problem solver, not one to wallow.
If you're in a difficult situation, you're not the kind of person who is going to sit around wallowing in the struggle you've been handed. Instead, you will instantly get to work trying to find a solution to the problem, working on getting yourself out of there and on to better things.
#3 – You aren't afraid of intimacy.
It's surprising how many people in today's society claim to understand the importance of intimacy and then shy away from it completely when the opportunity presents itself. You, however, understand that intimacy comes on many levels, and each is necessary in its own way in your relationships including not only romantic relationships but also friendships and family connections. This includes actions as simple as a hug or a pat on the back.
#4 – You are incredibly intense in all that you do.
You intend on living life to the fullest, experiencing everything available. This causes you to lead your life with a level of intensity that most will fail to understand. The few who understand you will share your passion for finding enjoyment in every moment, those are the people you need to surround yourself with.
#5 – You ask A LOT of questions.
While this may come across to others like you are interrogating them, the truth is that you want to get to know them on a deeper and more meaningful level. You aren't asking for manipulative reasons or to find out information you can use to your benefit later, you genuinely want to understand others better and asking questions is the best way to learn more.
#6 – You refuse to waste your time waiting around for others.
Sure, you understand the importance of friendship and companionship but when it comes down to it, you have places to go and things to accomplish. If someone is going to waste your time or leave you waiting around waiting for them to recognize what you have to offer, you have better things to do. You'll simply walk away and devote that time and energy into those who are ready.
#7 – You are like a human lie detector, able to see through the BS.
When someone is being insincere or dishonest, it's like a red light goes off in your mind warning you that they are screwing around. As someone who values honest, as we previously discussed, there's nothing you see as a bigger deal breaker than someone who tells lies. You have no interest in sticking around for those that don't respect you enough to be transparent with you.
#8 – You are incredibly open-minded.
Too many people have masked closed-mindedness today with the illusion that they are merely staying true to their morals and beliefs rather than admitting they simply haven't tried to understand. Instead, you are open to trying to understand new ideas, concepts and ways of living. You may not agree, but you're always willing to learn more.
#9 – You always have a clear picture of what you want.
Every situation you enter into, you do so with the end already in mind and you refuse to settle for anything less. Your goals are always a top priority which can lead you to say or do things in your quest to achieve success that will make others feel uncomfortable. Just be careful not to be too goal focused or you can lose sight of the beauty in the little moments in between.
#10 – You are a creature of habit.
Schedules and consistency are your friends, creating a solid and predictable foundation upon which you can build your life. You like to know what to expect and how you should prepare for it, and you have no interest in surprises.
#11 – You have no interest in shallow relationships.
You're not the kind of person who is going to enjoy a one-night stand or a casual fling. If you get into a relationship, you're all in. You want to connect with someone on a deep level, establishing a meaningful relationship, and anything less is a waste of time in your opinion.
Scientists Show How Gratitude Literally Alters The Human Heart & Molecular Structure Of The Brain
The Facts:Scientists have discovered that feelings of gratitude can actually change your brain. Feeling gratitude can also be a great tool for overcoming depression and anxiety. Furthermore, scientists have discovered that the heart sends signals to the brain.
Reflect On:Every time we struggle with depression, why are we constantly encouraged to take prescription medication when mindfulness techniques actually show more promise?
Gratitude is a funny thing. In some parts of the world, somebody who gets a clean drink of water, some food, or a worn out pair of shoes can be extremely grateful. Meanwhile, somebody else who has all the necessities they need to live can be found complaining about something. What we have today is what we once wanted before, but there is a lingering belief out there that obtaining material possessions is the key to happiness. Sure, this may be true, but that happiness is temporary. The truth is that happiness is an inside job.
It's a matter of perspective, and in a world where we are constantly made to feel like we are lacking and always 'wanting' more, it can be difficult to achieve or experience actual happiness. Many of us are always looking toward external factors to experience joy and happiness, when really it's all related to internal work. This is something science is just starting to grasp as well, as shown by research coming out of UCLA's Mindfulness Awareness Research Center. According to them:
Having an attitude of gratitude changes the molecular structure of the brain, keeps gray matter functioning, and makes us healthier and happier. When you feel happiness, the central nervous system is affected. You are more peaceful, less reactive and less resistant. Now that's a really cool way of taking care of your well-being.
There are many studies showing that people who count their blessings tend to be far happier and experience less depression. For one study, researchers recruited people with mental health difficulties, including people suffering from anxiety and depression. The study involved nearly 300 adults who were randomly divided into three groups. This study came from the University of California, Berkeley.
All groups received counselling services, but the first group was also instructed to write one letter of gratitude to another person every week for three weeks, whereas the second group was asked to write about their deepest thoughts and feelings about negative experiences. The third group did not do any writing activity.
What did they find? Compared to the participants who wrote about negative experiences or only received counselling, those who wrote gratitude letters reported significantly better mental health for up to 12 weeks after the writing exercise ended.
This suggests that gratitude writing can be beneficial not just for healthy, well-adjusted individuals, but also for those who struggle with mental health concerns. In fact, it seems, practicing gratitude on top of receiving psychological counseling carries greater benefits than counseling alone, even when that gratitude practice is brief. (source)
Previously, a study on gratitude conducted by Robert A. Emmons, Ph.D. at the University of California, Davis and his colleague Mike McCullough at the University of Miami randomly assigned participants to be given one of three tasks. Each week, participants kept a short journal. One group described five things they were grateful for that had occurred in the past week, another group recorded daily troubles from the previous week that displeased them, and the neutral group was asked to list five events or circumstances that affected them, but they were not told whether to focus on the positive or the negative. Ten weeks later, participants in the gratitude group felt better about their lives as a whole and were a full 25 percent happier than the troubled group. They reported fewer health complaints and exercised an average of 1.5 hours more. (source)
Researchers from Berkeley identified how gratitude might actually work on our minds and bodies. They provided four insights from their research suggesting what causes the psychological benefits of gratitude.
Gratitude unshackles us from toxic emotions
Gratitude helps even if you don't share it
Gratitude's benefits take time & practice. You might not feel it right away.
Gratitude has lasting effects on the brain
The brain part is very interesting. The researchers at Berkeley used an fMRI scanner to measure brain activity while people from each group did a "pay it forward" task. During the task, the participants were given money by a "nice person." This person's only request was that they pass on the money to someone if they felt grateful.
They did this because they wanted to distinguish between actions motivated by gratitude and actions driven by other motivations like obligation, guilt, or what other people think. This is important because you can't fake gratitude, you actually have to feel it. If you don't feel grateful or practice trying to feel grateful by taking the necessary steps like keeping a gratitude journal, you may not experience as much joy and happiness.
In a world where emotions aren't really taught in school and the importance is put on striving for high grades, it's not abnormal to have difficulty feeling grateful. This is especially understandable if you've been brought up in the western world, which is full of consumerism and competition, a world where we're constantly made to feel we are lacking so we need to strive for more.
Participants were asked to rate how grateful they felt toward the person giving them the money and how much they wanted to pay it forward to a charitable cause as well as how guilty they thought they would feel if they didn't help. They were also given questionnaires to measure how grateful they felt in general.
We found that across the participants, when people felt more grateful, their brain activity was distinct from brain activity related to guilt and the desire to help a cause. More specifically, we found that when people who are generally more grateful gave more money to a cause, they showed greater neural sensitivity in the medial prefrontal cortex, a brain area associated with learning and decision making. This suggests that people who are more grateful are also more attentive to how they express gratitude.

Most interestingly, when we compared those who wrote the gratitude letters with those who didn't, the gratitude letter writers showed greater activation in the medial prefrontal cortex when they experienced gratitude in the fMRI scanner. This is striking as this effect was found three months after the letter writing began. This indicates that simply expressing gratitude may have lasting effects on the brain. While not conclusive, this finding suggests that practicing gratitude may help train the brain to be more sensitive to the experience of gratitude down the line, and this could contribute to improved mental health over time.
It's also interesting to note that a recent study just discovered a brain network that "gives rise to feelings of gratitude. The study could spur future investigations into how these 'building blocks' transform social information into complex emotions." (source)
What About The Heart?
The work and research above is great, but where do we actually experience these feelings? They are clearly not a product of our brain, they are products of our consciousness, and when we feel them the brain responds. Researchers are now discovering that the heart also responds and that it might actually be the heart that's responsible for sending these signals to the brain.
A group of prestigious and internationally recognized leaders in physics, biophysics, astrophysics, education, mathematics, engineering, cardiology, biofeedback, and psychology (among other disciplines) have been doing some brilliant work over at the Institute of HeartMath.
Their work, among many others, has proven that when a person is feeling really positive emotions like gratitude, love, or appreciation, the heart beats out a different message, which determines what kind of signals are sent to the brain.
Not only that, but because the heart beats out the largest electromagnetic field produced in the body, the Institute has been able to gather a significant amount of data.
According to Rolin McCratey, Ph.D, and Director of Research at Heartmath?)
"Emotional information is actually coded and modulated into these fields. By learning to shift our emotions, we are changing the information coded into the magnetic fields that are radiated by the heart, and that can impact those around us. We are fundamentally and deeply connected with each other and the planet itself." (source)
Another great point made below by the Institute:
"One important way the heart can speak to and influence the brain is when the heart is coherent – experiencing stable, sine-wavelike pattern in its rhythms. When the heart is coherent, the body, including the brain, begins to experience all sorts of benefits, among them are greater mental clarity and ability, including better decision making." (source)
In fact, the heart actually sends more signals to the brain than the brain sends in return. What's even more amusing is the fact that these heart signals (from heart to brain) actually have a significant effect on brain function.
Research findings have shown that as we practice heart coherence and radiate love and compassion, our heart generates a coherent electromagnetic wave into the local field environment that facilitates social coherence, whether in the home, workplace, classroom or sitting around a table. As more individuals radiate heart coherence, it builds an energetic field that makes it easier for others to connect with their heart. So, theoretically it is possible that enough people building individual and social coherence could actually contribute to an unfolding global coherence. – McCratey
So far, the researchers have discovered that the heart communicates with the brain and body in four ways: neurological communication (nervous system), biophysical communication (pulse wave), biochemical communication (hormones), and energetic communication (electromagnetic fields).
"HeartMath research has demonstrated that different patterns of heart activity (which accompany different emotional states) have distinct effects on cognitive and emotional function. During stress and negative emotions, when the heart rhythm pattern is erratic and disordered, the corresponding pattern of neural signals traveling from the heart to the brain inhibits higher cognitive function. This limits our ability to think clearly, remember, learn, reason, and make effective decisions. In contrast, the more ordered and stable pattern of the heart's input to the brain during positive emotional states has the opposite effect. It facilitates cognitive function and reinforces positive feelings and emotional stability." (source)
Gratitude and Positive Feelings Can Change The World
It gets deeper:
Every individual's energy affects the collective field environment. The means each person's emotions and intentions generate an energy that affects the field. A first step in diffusing societal stress in the global field is for each of us to take personal responsibility for our own energies. We can do this by increasing our personal coherence and raising our vibratory rate, which helps us become more conscious of the thoughts, feelings, and attitudes that we are feeding the field each day. We have a choice in every moment to take to heart the significance of intentionally managing our energies. This is the free will or local freedom that can create global cohesion. – Dr. Deborah Rozman, the President of Quantum Intech (source)
Overall, this type of work suggests that human consciousness in general can change the world.
One study, for example, was done during the Israel-Lebanon war in the 1980s. Two Harvard University professors organized groups of experienced meditators in Jerusalem, Yugoslavia and the United Sates and asked them to focus their attention on the area of conflict at various intervals over a 27-month period. Over the course of the study, the levels of violence in Lebanon decreased between 40 and 80 percent each time a meditating group was in place. The average number of people killed during the war each day dropped from 12 to three, and war-related injuries fell by 70 percent. (source)
Another great example is a study that was conducted in 1993 in Washington, D.C., which showed a 25 percent drop in crime rates when 2,500 meditators meditated during a specific period of time with that intention.
This type of information is heavily correlated with quantum physics, as many experiments in that area as well as parapsychology (telepathy, remote viewing, distant healing) indicate similar findings. (source)
This holds true as far back as 1999. Statistics professor Jessica Utts at UC Irvine published a paper showing that parapsychological experiments have produced much stronger results than those showing a daily dose of aspirin helps prevent heart attacks. Utts also showed that these results are much stronger than the research behind various drugs like antiplatelets.
This type of work has statistically significant implications, yet is heavily ignored and labelled as pseudoscience simply because it conflicts with long-held beliefs we have trouble letting go of … But times are changing.
"For many years I have worked with researchers doing very careful work [in parapsychology], including a year that I spent full-time working on a classified project for the United States government, to see if we could use these abilities for intelligence gathering during the Cold War… At the end of that project I wrote a report for Congress, stating what I still think is true. The data in support of precognition and possibly other related phenomena are quite strong statistically, and would be widely accepted if it pertained to something more mundane. Yet, most scientists reject the possible reality of these abilities without ever looking at data! And on the other extreme, there are true believers who base their beliefs solely on anecdotes and personal experience. I have asked debunkers if there is any amount of data that would convince them, and they generally have responded by saying, "probably not." I ask them what original research they have read, and they mostly admit that they haven't read any. Now there is a definition of pseudo-science-basing conclusions on belief rather than data!" – Utts, Chair of the Statistics Department, UC Irvine (Dean Radin, Real Magic)
The Takeaway
Emotions and other factors associated with consciousness have the power to transform our inner world in ways we don't fully understand yet. These findings show how consciousness can actually transform the physical/material world, and that's huge. This validates the idea that if we can change our inner world through gratitude, empathy, compassion, and meditation, we can make our outer world more peaceful.
Defense Intelligence Agency Comments On The Reality of "Astral Projection"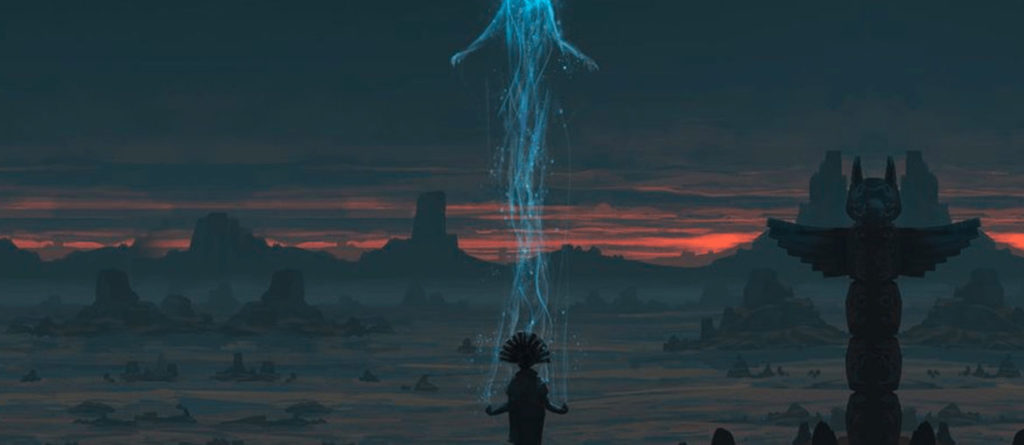 The Facts:Multiple documents from the CIA electronic reading room shed light on the agencies, and other countries use of 'astral projection' and other parapsychological phenomena.
Reflect On:Why are these capabilities always weaponized? Why are such discoveries hidden from the public domain and used for selfish purposes? Is humanity ready to collectively learn these techniques?
The astral body appears in many different cultures throughout time and throughout the world. In Egypt, the "KA was not the soul of man . . . but its vehicle" (Muldoon & Carrington, 2011, p. xxii). In the Qur'an, Muhammad's astral body travels in the Isra and Mi'raj story.  And, among other sacred and secular texts, the astral body appears in Hindu scripture, Taoist practice, and even Christianity. In his article regarding the afterlife, Woolger (2014)  notes that "in such journeys in the world religions and innumerable tribal practices" scholars have "described a common pattern of 'ascent', which is to say an ecstatic, mystical or out-of body experience, wherein the spiritual traveler leaves the physical body and travels in his/her subtle body into 'higher' realms"  –Daniel Miller
What is astral projection? According to Wikipedia , it's "a term used in esotericism to describe a willful out-of-body experience () that assumes the existence of a soul or consciousness called an "astral body" that is separate from the physical body and capable of travelling outside it throughout the universe.  This time, Wikipedia seems to have gotten it right.
Astral projection falls into the realm of parapsychology, which includes ESP, telepathy, clairvoyance, psychokinesis, hypnosis, remote viewing, and more. When it comes to these topics, all of them are interconnected and relate to the study of human consciousness and quantum physics.
I've written multiple articles providing a number of sources showing how this phenomenon has been studied extensively and is used at the highest levels of governments. I've also presented peer-reviewed research, some of which is linked within this article, that shows extremely significant results, which is also emphasized by the quote below. The reality of such things is no longer a myth or pseudoscience, but scientifically confirmed. A great place to start your research if interested is the Institute of Noetic Sciences.
For many years I have worked with researchers doing very careful work [in parapsychology], including a year that I spent full-time working on a classified project for the United States government, to see if we could use these abilities for intelligence gathering during the Cold War… At the end of that project I wrote a report for Congress, stating what I still think is true. The data in support of precognition and possibly other related phenomena are quite strong statistically, and would be widely accepted if it pertained to something more mundane. Yet, most scientists reject the possible reality of these abilities without ever looking at data! And on the other extreme, there are true believers who base their beliefs solely on anecdotes and personal experience. I have asked debunkers if there is any amount of data that would convince them, and they generally have responded by saying, "probably not." I ask them what original research they have read, and they mostly admit that they haven't read any. Now there is a definition of pseudo-science-basing conclusions on belief rather than data!" – Professor Jessica Utts, Chair of the Statistics Department, UC Irvine (Dean Radin, Real Magic)
The truth is, these concepts are very real and have been scientifically proven, the only thing that gets in the way are human belief systems. No matter how strong the evidence is, it won't be accepted by the collective or the scientific community simply because it's either unexplainable given our limited parameters, or it's just too much for the mind to handle. These concepts can be too much of a shock, too much of a game changer, and too much of a paradigm shifter.
These fields of study change everything we think we know about reality.
That being said, many concepts that don't fit into the accepted framework of reality have also been subjected to official campaigns of ridicule. This, in my opinion, is purposefully done. While governments around the world have been studying and using such phenomena for intelligence collection purposes, these same entities use their influence over entertainment, mainstream media and academia to ridicule and 'debunk' these topics.
Thankfully, things are now changing, and the collective mind is opening up more and more every year. The introduction of new concepts and fields of study that challenge our reality have always received harsh backlash throughout human history.
When it comes to astral projection, a decades-old document prepared by the U.S. Army Office of the Surgeon General Medical Intelligence Office states:
"According to Pullman, Director of the Southeast Hypnosis Research Center in Dallas, Texas, before the end of the 1970S, Soviet diplomats will be able to sit in their foreign embassies and use ESP (in this case a form of the apport technique) to steal the secrets of their enemies. Pullman states that a spy would by hypnotized, then his invisible "spirit" would be ordered to leave his body, travel across barriers of space and tie to a foreign government's security facility, and there read top-secret documents and relay back their information. Such "astral projection" already has been accomplished in laboratory settings."
These are fascinating claims, and we've seen confirmed results of related phenomenon like Jupiter.(source) Not many people know this, but STARGATE remote viewer, Ingo Swann, was the one who discovered the rings around Jupiter.
Another document from the Defense Intelligence Agency, dated 1975, states that two Soviet scientists had:
"Reported that the Soviets were studying out-of-body phenomena in Yogis; no details of the research were given. In 1973, the US newspaper National Enquirer reported that the Soviets had accomplished astral projection in the laboratory and cited the opinion of a US researcher that the technique would be in use for espionage before the end of the 1970's; once again, no details of the Soviet work were furnished."
The Defense Intelligence Agency concluded in 1972 that this tactic and other related abilities were used by the soviets to discover the contents of top secret US documents, the movements of their troops and ships, and the location of their military installations.  (source)
This is interesting because after the US government declassified the STARGATE program, they revealed that this is exactly what the US was doing to the Russians.
Another document goes on to emphasize that they (the Russians) could also be using these techniques to influence key US military personnel and other leaders from a distance, cause instant death of any US official from a distance, and/or disable US military equipment from a distance including spacecrafts.
It's safe to assume that the US military was also using these tactics for similar purposes. Who knows how far this field of study has come since these documents were first drafted? In all likelihood, the literature that has been declassified is not even the tip of the iceberg.
Based on my research into the black budget world, this wouldn't really be surprising.
And then there are documents like this one, proving that the US has done the same thing as the soviets, successfully. (See full document here).
If you can't read that last part, it states:
Sheet of paper, continued on another sheet, and continued this process until several separate sheets had been filled in, and subject had returned to his starting point. When the pages were joined together, the result was an exact match and an absolutely accurate topographical map of the island. Subject also described exactly what was going on on the island.
The subject mentioned in the above document is Pat Price. I previously wrote an article about Pat Price and their relationship and discovery of extraterrestrial beings, something that is very common among other STARTGATE remote viewers. You can read that article below.
Stanford's Most Successful Remote Viewer Reveals Location of 4 Alien Bases on Earth
The same document in the screenshot above also mentions Ingo Swann. I recently published an article about him that you can read below.
One of Stanford's Most Successful Remote Viewers Shares His Encounter With The Real 'Men In Black.'
The thing is, these were all remote viewers, not astral projectors. Remote viewing is the ability to describe remote locations (regardless of distance) through some type of perception channel that possibly exists within the brain. You are not actually 'flying' outside of your body using another 'spirit' body like astral projection. Although these two fields of study are similar in nature, it's important to note that they are different
What Does This Mean For Humanity & Human Consciousness?
The day science begins to study non-physical phenomena, it will make more progress in one decade than in all the previous centuries of its existence –  Nikola Tesla
Is humanity ready for this type of information? Parapsychology represents the next step for 'science,' as it correlates to quantum physics. It's one of many ways we can confirm the metaphysical world and 'supernormal' human capacities that have existed for centuries and have been studied all over the world.
The only problem is that today it's being weaponized and used for motives that are not beneficial to humanity as a whole. This is odd, because these abilities really show us another way in which we are all connected, that we are all one.
Humanity has a poor track record of using our technological advances and discoveries for ulterior motives, benefiting only militaries and governments. We need to start being transparent about these fields of study so we can further advance civilization as a whole, not only the elite groups of society.
So, I ask again, is humanity really ready for this stuff? Well, it seems that many more people are becoming aware of parapsychological phenomena and are beginning to use it to better themselves. Mind-body healing techniques are one example, and healing at a distance is another.
The more people work on cultivating inner peace, the better our planet will be. Change starts from within, and these abilities go hand in hand with human impact. Hate, war, violence, etc. are not the best ways to use these abilities.
The Takeaway
There is a lot of good we could do with these capabilities, and I believe that there are a lot of good people on Earth who would never use them to cause harm.
Imagine an entire planet full of people who would never cause harm to anybody else. I believe this is our human nature, and that we are all born with a moral compass, but that doesn't mean we are not capable of corruption. Some have lost touch with that moral compass, and there are several reasons for that.
Service to others goes hand in hand with these types of abilities. However, as much as they can progress the human race and our overall understanding of reality, they can also be used for ulterior motives.
When the human race is ready, I believe that all of these techniques and understandings will play integral roles in our society.
If you would like to learn more about astral projection you can check out our new show on CETV called Waking Realm here.