The developers plan to make it completely autonomous due to power from sunlight.
Scientists have created an artificial eye, the device of which almost completely copies the structure of the human organ of vision. Its diameter is about two centimeters, it has a retina made of nanowires and a lens for focusing light instead of the lens. The article describing the development was published by the scientific journal Nature.
We can see due to the fact that the light that enters the eyes passes inside them through the lens system and enters the photoreceptors in the retina. They convert particles of light into signals that are transmitted to the brain. Scientists have long been trying to reconstruct this complex system to create robots or in order to try to restore lost vision to people.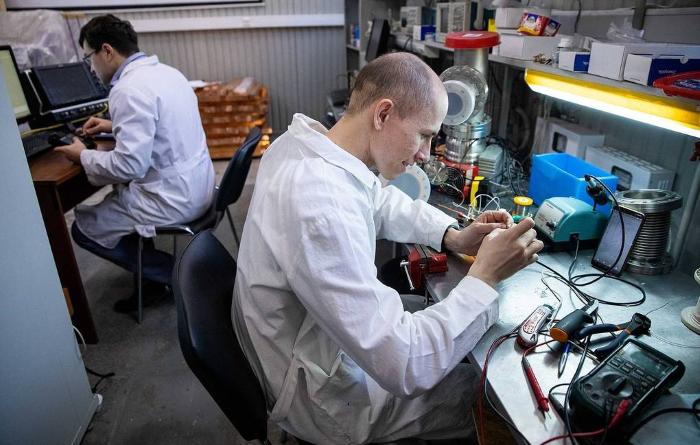 Another and relatively successful attempt to achieve this was made by scientists led by Zhiyong Fang of Hong Kong University of Science and Technology. The artificial eye that they created looks like a ball about two centimeters in diameter, filled with a fluid that conducts electric current. The eye of an adult is about the same size, inside it is also filled with a jelly-like liquid.
The device can see thanks to an artificial retina made of photosensitive nanowires. They are made on the basis of perovskite – a hybrid material, which due to its unique structure is now widely used in solar panels. Nanowires react to light and transmit a signal about it further like the photoreceptors of the human eye.
To test whether this eye can see, scientists projected images of several letters onto it. The device successfully recognized the letters I, E, and Y. However, while it creates an image of rather poor quality – about 100 pixels, compared with 120-140 megapixels of the human eye.
For operation, the device needs an external power source. However, scientists plan to make the artificial eye self-contained so that the device works like a small solar cell.
Among other plans of scientists – to check whether it is possible to subculture these nanowires to the human optical nerve. In addition, the developers hope to increase the quality of the picture to the level of the human eye and even surpass it by an order of magnitude.