Scientists Dug Through Teens' Trash to See What They're Smoking
One person's trash can be another's treasure — and trash from teens might be the foundation for insightful new medical research.
On Thursday, the Centers for Disease Control and Prevention published the details of a "garbology" study conducted by a pair of University of California, San Francisco, researchers in its Morbidity and Mortality Weekly Report.
Over a period of about eight months, the researchers walked the grounds surrounding 12 public high schools in Northern California, collecting any litter they could find related to smoking or vaping — refuse that included everything from cigarette butts to vape cartridges and cigarillo wrappers.
In total, the pair gathered 893 waste items, and their analysis seems to support claims that teens are drawn to flavored vaping products — 73 out of the 74 pod caps the researchers collected boasted flavors other than tobacco.
The researchers were also able to make connections between teens' socioeconomic status and their nicotine and cannabis products by examining the demographics of families at each school.
"Our study novelly detected the under-addressed problem of flavored little cigars and cigarillos in low-income youth populations," researcher Yogi Hale Hendlin said in a press release. "Youth e-cigarette use — as epidemic as it is — seems to be lopsided towards higher-income student populations, with combustible tobacco product waste found in higher concentrations in lower-income schools."
Aside from providing insights into teens' smoking and vaping habits, the study also shines a light on another, more obvious problem: that there's a whole lot of smoking-related trash around high schools.
"These toxic products are contaminating school environments and surrounding areas, going down storm drains and contaminating the bay," researcher Jeremiah Mock said in the press release, later adding that "action is needed to reduce youth tobacco smoking and cannabis access and use, and to eliminate environmental contamination from these products."
"Huge anomalies" at the edge of the earth's core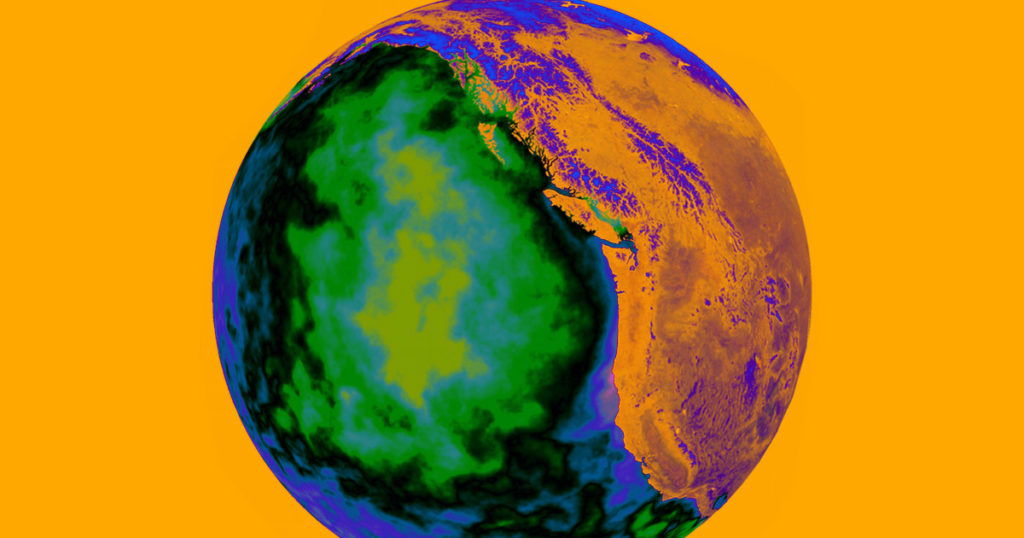 At the edge of the Earth's core lie two gigantic blobs of ultrahot rock — and that's about the extent to which geologists agree about them.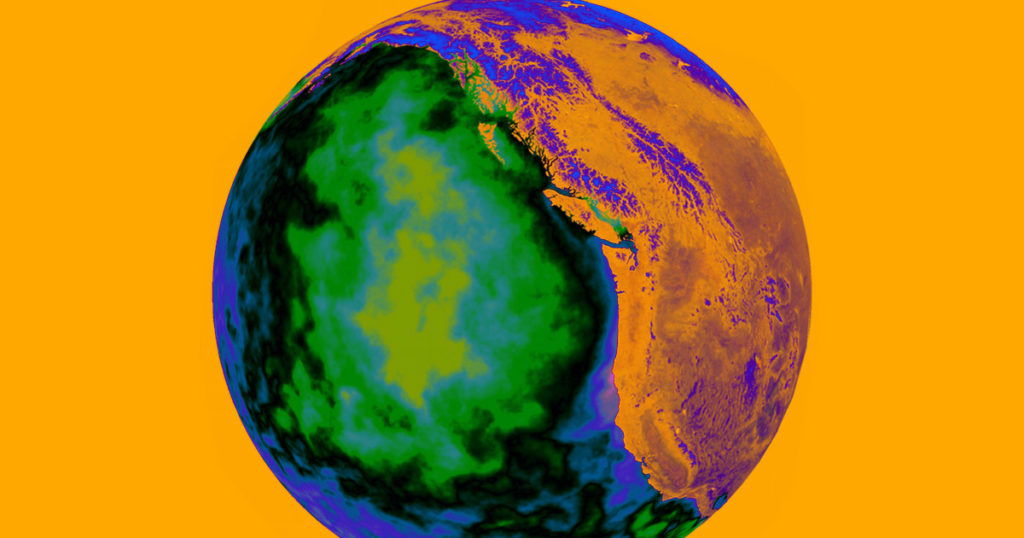 The mysterious blobs are on opposite sides of the planet, one hidden beneath Africa, the other in the middle of the Pacific Ocean – the Quanta Magazine compared the 'massive anomalies' to Princess Leia's iconic hairstyle (Star Wars).
Scientists discovered the blobs decades ago by mapping the interior of the planet, but have not learned much since.
Some ideas
There are two main schools of thought regarding the blobs, according to Quanta. The first camp holds that they're merely massive clusters of hot plumes.
The other argues that the blobs — so big that they would drown the planet's surface in a lava ocean over 60 miles deep — are their own distinct entity and not just a particularly warm region of the core.
Recent evidence supports the second camp: Quanta reports that scientists found traces of unique, ancient rocks and isotopes in magma that's flowed upward from the blobs — materials nearly as old as the Earth itself and not found elsewhere on the planet.
Persistent Mystery
Still, great mystery still surrounds the deeply-buried hotspots. One theory is that they could be fragments of a Mars-sized object that crashed into the Earth.
University of Maryland seismologist Vedran Lekić told Quanta
It would be like having an object in the sky, and asking, 'Is that the moon?' And people are like, no. 'Is that the sun?' No. 'What is it?' We don't know.
Global warming is now visible! The sea has swallowed two islands in Indonesia
Two uninhabited islands in the Indonesian South Sumatra province has completely disappeared underwater as a result of rising sea levels caused by global warming. This was reported today by the Straits Times, quoting data from the local environmental forum, TASS reported.
"Betet and Gundul Islands are now 1-3 meters below sea level," said NGO leader Khairul Sobri.
"Unless emergency action is taken in relation to global warming, four more islands within the province are at risk of extinction," the expert warned.
He noted that one of these islands, Salah Namao, is still habitable, though since the 1990s, locals have gradually begun to abandon it, main reason being the sea levels rise. According to him, the already extinct Betet Island had previously a national nature reserve, recognized by UNESCO.
Indonesia is located in the world's largest archipelago with nearly 18 thousand islands.
Conservationist Plants Super Grove Of Ancient Redwood Trees Cloned From Ancient Stumps
An old-growth Redwood is a sight to behold. The Sequoia sempervirens stands at around 320 feet, whilst covering a trunk width of 27 feet. To add to that, they live for about 2,000 years. Let's just say, they are the biggest trees on the planet. Also, it would not be amiss to say that some of these giants may have been alive when Caesar was wreaking havoc all across Europe.
Prior to the 19th century, the old-growth redwoods had an area coverage of around 2 million acres which spread along the coast of California. It started at Big Sur and stretched the entire road into the south of Oregon. It is sad to note that while humans co-existed with these trees up to a certain point in time, the Californian Gold Rush led to the deforestation of the Redwoods. Now, only 5% exist, covering a strip of 450 miles. Considering Global Warming is a gradually increasing issue, the future of the Redwoods looks bleak. While animals can move from tundras to temperate regions of the globe, trees can't.
This is where David Milarch comes in.
Back in 1991, David Milarch's near-death experience with renal failure gave him a new perspective to look at life. This arborist from Michigan then decided to take care of the genetics of the old-growth redwoods, simply because he wanted to assist them in migration. Milarch mentioned that his sorrow was tremendous when he heard that 95% of the trees had already been uprooted. The fallacy in the entire situation was that humans had no clue how these trees affected our balance with nature and this planet. Milarch believes that it is his job to walk around the trees and convince them, (or maybe himself) that he can let them grow anew. He would be their anchor to take them to a new location, where their genes would safely grow. He declares that he would bring every single human being to this place and prevent it from being a remnant of the past.
His process- cloning. With the process of cloning and planting the trees again, Milarch is going to give these trees a new lease of life. Cloning will not only help increase their population but also help in the overall success ratio of their longevity in different places, which are conducive to their growth. And there are two benefits to saving the old-growth Redwood trees. One, the overall benefit of afforestation that is a chain between saving trees and saving lives. And second, as the Moving the Giants project mention, Redwood trees are very important in sequestering the carbon that will help plan a positive map for humanity to follow. Milarch's efforts are one with the global efforts to help stabilize the nature and ensure that humanity lives.
If you are interested in knowing more about David Milarch and his work on the old-growth Redwood trees, here is a short film that will give you all the necessary insight into the project.
You can learn more about this project here: Archangel Ancient Tree Archive.
Image Credits: