Scientific study reveals: Alien Artificial Structures are found on the dark side of the Moon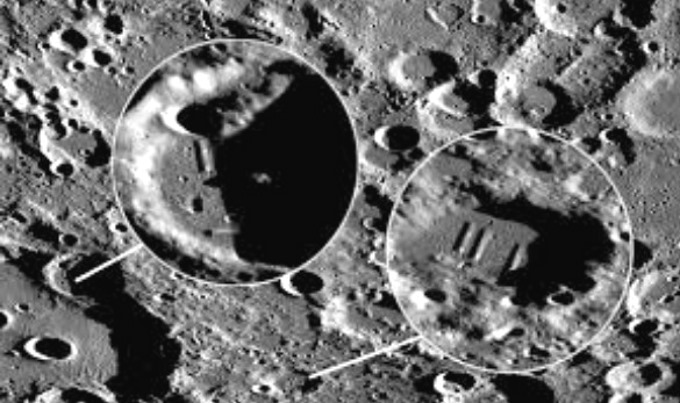 The Society for Planetary SETI Research (SPSR) has published a report in which it states that the mysterious structures found on the dark side of the Moon may have been built by alien races, so not of human origin.
A scientific study presented in Journal of Space Exploration found several anomalous structures on the hidden face of the Moon. Some scientists claim that unusual structures on the Moon are artificial and are not the result of any natural processes known. So if mother nature did not create these enigmatic structures, and human beings have not yet traveled to the opposite side of the moon, who created them?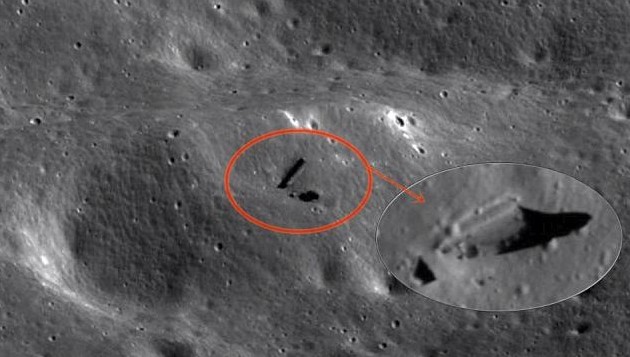 This scientific study published by members of the Society for Planetary SETI Research refers to some unusual features on the far side of the Moon and specifically in the Paracelsus C crater.
The study entitled Analysis of Unusual Structures on the Far Side of the Moon in the Crater Paracelsus C argues that unusual structures are artificial in nature, and are not the result of any known natural processes on the Moon. So we reiterate: If these mysterious structures were not created by natural processes and not even by human beings who never went to the opposite side of the Moon, who was able to create them?
The truth is that similar reports have been made over the years. NASA knows a lot about what exists on the Moon and has never said how things are. One of the first people to talk about the strange structures on the Moon is Georga Leonard, in a book written in 1976 with the title Someone else is on the moon.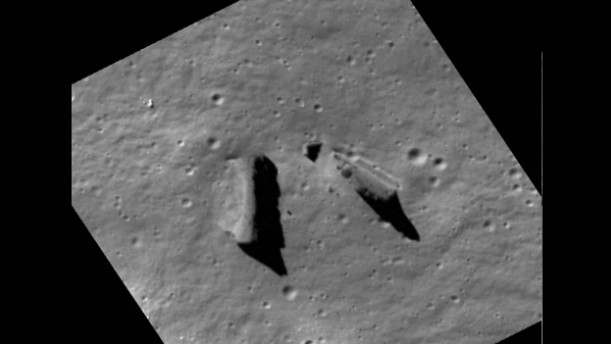 5 years later, Fred Steckling published another book, We discovered alien bases on the moon, with curious details about the mysterious formations existing on the lunar surface.
As noted by the experts in the scientific study published a few years ago, we say: Huge amounts of lunar and planetary images are available to the public via the Internet. While allowing for a civilian 'scientific approach' to SETI, the availability of so much data also tends to generate new 'discoveries' on a regular basis by those who want to discover something like alien bases, towers, buildings and other activities on the surface of the moon.
Although most of these results reveal image aberrations due to the cameras, compression / transmission image errors, improvement of image artifacts, or simply misconceptions of the unusual surface features imprinted in an unusual way, some of these formations remain inexplicable.
Definitely, the mainstream conservatives of the scientific institution often reject anomalies that are based on the subject matter, that is, there can be no alien artifacts on the Moon because there are no alien artifacts on the moon (or other planets). This view is an example of circular reasoning, based on the belief that there are no extraterrestrials or, if they exist, that they could not have traveled in our solar system ".
If we take a look at recent history, we will face the Clementine mission and comments made by Dr. John Brandenburg, who has a Ph.D. in plasma physics, and working as a consultant at Morningstar Applied Physics LLC, and how part-time instructor of Astronomy, Physics, Mathematics at Madison College. Dr. Brandenburg is convinced that NASA's Clementine mission to the Moon was a joint space project with US military agencies. For example, the Ballistic Missile Defense Organization (BMDO) participated together with NASA to do some research on the Moon. The Clementine mission is important because it found water on some craters on the hidden side of the Moon.
Dr. Brandenburg says: "It was the Clementine mission to take  reconnaissance photos during the mission, basically to check if someone was building bases on the Moon that we don't know. Of all the photos I have seen of the Moon that show possible structures, the most impressive is the image of a broad, mile long rectangular structure. This seemed unmistakably artificial, and should not be there. When someone in the defense space community looked at this structure on the moon, said with great concern: That thing is not ours … there is no way we could build such a thing. It means that someone else is up there. "
Dr. Brandenburg also stated that, once the Clementine mission was completed, the images taken from the Moon were analyzed by "a team" of an elite department that possessed the maximum document "security clearance": "… Essentially these people have kept the photographic documents and Clementine's analyzes hidden and as soon as they did their job they told us not to interfere with them …". It is interesting to note that Brandenburg also stated: "We were aware that there was a possibility of an unknown presence, perhaps alien / extraterrestrial near Earth …".
On one occasion Brandenburg said: "… I find myself sitting in a room of retired generals from both the army and the aviation and with a couple of admirals we were looking at what appeared to be a gunfight in space. The older general … turned to me and said, "Where do you think they come from?" And I said: I don't know, sir, I heard that I'm 40 light years from here. " But Brandenburg, who was heavily criticized for his comments and views on the Aliens, was not the only one who spoke of alien life.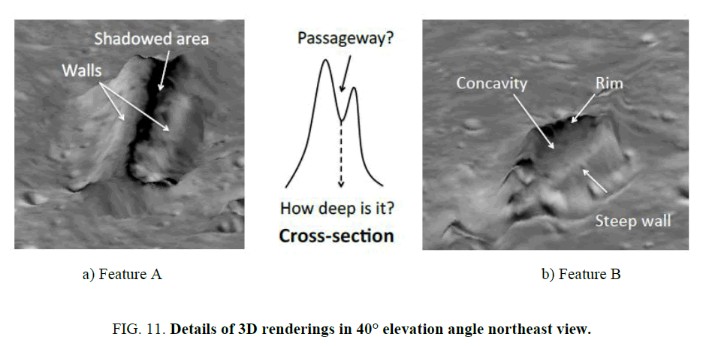 Returning to the scientific study presented in a Pdf document, this team of scientists analyzed different images taken at different times on the Moon, with different Sun angles, which allowed experts to predict an approximate shape of unusual structures, using different models of computer. The 3D representation allowed them to recreate how the objects appear in their localization within the south-western quadrant of the Paracelsus C crater, which has an area of ​​about 25 kilometers in diameter.
The researchers concluded:
"Based on the evidence presented in this document, we believe that this area of ​​Paracelsus C crater is a candidate worthy of a future study of orbital missions and surface rovers. Both features analyzed in this area are statistically different from the surrounding terrain. This is a structure that differs from any characteristic view of the Moon to date. Its relationship with the surrounding land suggests an entrance and a corridor that can lead to an underground base and the 3D tests tell us that there are signs of excavation on both sides of the crater ".
An incredible invasion of Aliens began in the sky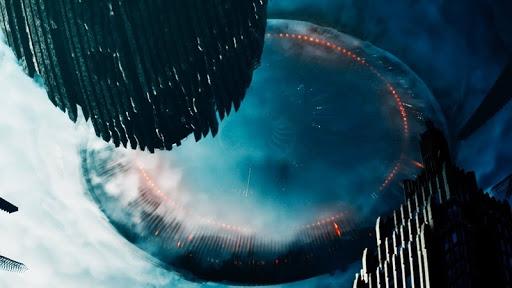 Over the course of two weeks or so there is a tremendous and unprecedented amount of cases with strange multiple lights in the sky. These lights look different each time, but in general terms, something like this:
At first glance, the lights resemble Starlink, as they move synchronously and more or less in one line. However, after a short period of joint movement, they begin to disperse, and very often fly apart in pairs.
With satellites this can not be the case. They are also not drones, since such UAV clusters cannot fly simultaneously all over the world. And this is exactly what happens:
The same scene was seen in Britain, in the South of Europe, in Asia and in America.
Finally, the most amazing thing is that the ISS sends similar frames, which drones cannot see in principle, since UAVs do not fly at such a huge height:
Now some videos from Earth. Colombia:
Mexico:
Peru:
Scotland:
Indonesia:
All the above videos were for the period of March 15-31. They were filmed in different places, but what they have in common – UFOs are grouped in clusters, groups of relatively small vehicles.
Some hefty alien ships are also observed in California on March 31:
Spain, March 15:
ISS, March 24:
As you can see – the situation is somehow very strange, UFOs sharply became frequent and at the same time they gather in groups – like around a shark sinking steamer. On the boat, there is epidemic and the passengers are locked in cabins.
UFO flotillas near ISS and a Black UFO flying over Fairview, Texas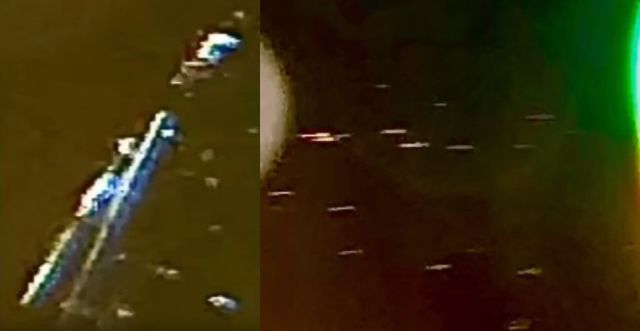 In outer space near the Earth and near the Sun, the incredible activity of entire UFO flotillas continues, which is fixed by cameras installed on the ISS and this has been going on for more than two months. Now, eyewitnesses record the appearance of many UFOs directly in our sky.
Gina Colvin Hill from Salem, Indiana, shared some shots taken on March 24, 2020, showing numerous UFO ships in the sky.
Gina used various filters to capture these ships, otherwise you do not see them, since most of them are hidden by a masking system.
Black UFO flying over Fairview, Texas, USA
A black ship flew over a car standing at a traffic light. An eyewitness took two photographs of clouds and on one of them caught a dark UFO.
The UFO must have moved very fast, because it was not directly visible at first. Many UFO researchers believe that UFOs are all around us on this planet, but they fly so fast that the human eye cannot see them, but the camera lens can.
An eyewitness writes:
"I took 2 photos of the clouds with an interval of a few seconds. The clouds looked strange. The first UFO picture is clearly visible. The second photo taken immediately after that, does not show it. The time noted in both photos is 5: 41pm . It looks like a black Millennium Falcon. This is definitely not something on the windshield or camera lens. That would be in both pictures, but it's only on one! "
A mysterious bright UFO suddenly appeared on the surface of the moon
A mysterious bright object, similar to a UFO, suddenly appeared on the surface of the moon, captured live by the telescope on March 29, 2020.
Strange "lights" have been seen on the moon before, and often this phenomenon is associated with UFOs or extraterrestrial activity on the moon.
A possible explanation for these lights is the so-called "transient lunar phenomenon", which is a short-term light, color, or change in appearance on the surface of the moon.
Allegations of short-term lunar phenomena date back at least 1000 years ago, with some of them observed independently by several witnesses or authoritative scientists. Most lunar scientists acknowledge that transient events, such as gas emissions and the formation of impact craters, do occur over geological time: the contradiction lies in the frequency of such events.
It has been suggested that effects associated with an electrostatic charge may be able to explain some of the transient lunar phenomena.
It is possible that strange light is such a "transentral lunar phenomenon", but it cannot be ruled out that the object is of extraterrestrial origin.