SCIENTIFIC PROOF! Our DNA Is Mutating!
by Gregg Prescott, M.S. Editor, In5D.com
Imagine being able to activate your dormant, "junk" DNA? In recent news, scientists and geneticists have discovered three and four strand DNA in human cells while some geneticists believe we may soon evolve to a 12 strand DNA.
To those who may dismiss this theory, and article entitled, "Spontaneous Evolution Has Arrived!", a child was recently born with a 3 strand DNA in England.
Brave toddler Alfie Clamp stuns doctors after being born with extra strand of DNA

A British toddler has become the first person in the world to be born with an extra strand in his DNA, in a condition so rare doctors don't even know its name.
Alfie Clamp, from Warwickshire, northern England, has a seventh chromosome which has an extra arm.

source
We are taking an evolutionary leap
Dr. Berrenda Fox is a holistic practitioner of the Avalon Wellness Centre in Mt Shasta, California. In an interview with Patricia Resch, Dr. Fox stated the following:
PR: What are the changes that are happening at this time on the planet, and how are our bodies being affected?
BF: There are major changes, mutations that haven't occurred, according to geneticists, since the time we supposedly came out of the water. Several years ago in Mexico City there was a convention of geneticists from around the world, and the main topic was the DNA change. We are making an evolutionary change, yet we don't know what we are changing into.
PR: How is our DNA changing?
BF: Everyone has one double helix of DNA. What we are finding is that there are other helixes that are being formed. In the double helix there are two strands of DNA coiled into a spiral. It is my understanding that we will be developing twelve helixes. During this time, which seems to have started maybe 5 to 20 years ago, we have been mutating. This is the scientific explanation. It is a mutation of our species into something for which the end result is not yet known.
The changes are not known publicly, because the scientific community feels it would frighten the population. However, people are changing at the cellular level. I am working with three children right now who have three DNA helixes. Most people know and feel this. Many religions have talked about the change and know it will come about in different ways. We know it is a positive mutation even though physically, mentally, and emotionally it can be misunderstood and frightening.
PR: Are these children displaying any characteristics different from other children?
BF: These are children who can move objects across the room just by concentrating on them, or they can fill glasses of water just by looking at them. They're telepathic. You would almost think by knowing these children that they are half angelic or superhuman, but they're not. I think they are what we are growing into during the next few decades.
PR: Do you think this will happen to all of us?
BF: It seems like most people who were born before 1940 have not been able to make the shift, but have initiated something into the next generation that gives them the capacity to form another helix within our lifetime. Our immune and endocrine systems are the most evident of these changes. That is one of the reasons I work with research in immunological testing and therapy.
Some adults that I have tested actually do have another DNA helix forming. Some are even getting their third. These people are going through a lot of major shifts in their consciousness and physical bodies, because it is all one. In my opinion, the Earth and everyone here is raising its vibration. Many of the children born recently have bodies that are magnetically lighter.
PR: What other changes should we expect to see?
BF: There will be no disease, we will not need to die. We will be able to learn our lessons, not through suffering, but through joy and love. The old system has to crumble away, and is not doing that without putting up a big fight. So you have all the wars; a lot of the medical-type of healing is not working; the government is not working.
Biophotons and DNA
Dr. Fritz Albert Popp's research confirmed the existence of biophotons, which are particles of light, with no mass, that transmit information within and between cells. Dr. Popp discovered that the coherent emission of bio-photons is connected to energy and information transfer processes in the biological organisms, and has been linked to the function of DNA and to gene regulation.
In simpler terms, our bodies not only emit light, but they also store light within our DNA.
"A living cell requires energy not only for all its functions, but also for the maintenance of its structure. Without energy, life would be extinguished instantaneously, and the cellular fabric would collapse. The source of this energy is the sun's radiation."
Nobel Peace Prize recipient and Hungarian biochemist Albert von Szent-Györgyi
"The eyes are precisely where the solar radiation that feeds life enters the body."
Johan Boswinkel
Four strand DNA reported by mainstream media
In a science article on NBC, " researchers have found four-stranded DNA is also lurking in human cells. The odd structures are called G-quadruplexes because they form in regions of deoxyribonucleic acid (DNA) that are full of guanine, one of the DNA molecule's four building blocks, with the others being adenine, cytosine, thymine. The structure comprises four guanines held together by a type of hydrogen bonding to form a sort of squarelike shape. (The DNA molecule is itself a double strand held together by these building blocks and wrapped together like a helix.)"
"The study showed that if an inhibitor is used to block DNA replication, quadruplex levels go down – proving the idea that DNA is dynamic, with structures constantly being formed and unformed."
Is it possible that vaccinations, chemtrails and GMO's have been acting as DNA inhibitors up until this point in time?
Reprogramming your DNA through words and frequencies
Dr. Peter Gariaev's research into DNA concluded that DNA may be the universal language of spirituality, adding "wave genetics" shows that DNA functions like a holographic computer, part of the larger hologram of the information wave reality. Our DNA has the capabilities of hypercommunication—telepathy, remote sensing and remote feeling, along with other psychic abilities. We also have the ability to reprogram our genetic blueprint with simple word and frequencies.
How can we change our DNA right now?
Dr Masaru Emoto's research has concluded that water has consciousness. Based on this premise, I have decided to experiment with water, Ho'oponopono, sigils and positive affirmations.
In February of 2012, I started drinking distilled water as recommended by Andrew Norton Webber.
I also drastically changed my eating habits from your typical processed food, GMO-ladened diet to virtually all organic, including grass fed meat, fresh squeezed juices and homemade smoothies. Initially, I noticed an immediate change in my complexion as well as energy levels but after 7 months or so, I also noticed that I was losing my hair and wondered if that was attributed to drinking distilled water, so I stopped doing this but soon found something even more amazing.
After researching the benefits of ozone water, I decided to buy an ozone generator to infuse my water with extra oxygen. In addition, as per Dr. Masaru Emoto's research into the consciousness of water, I added affirmations and Ho'oponopono.
Ho'oponopono is the Hawaiian Code of Forgiveness that follows 4 simple mantras:
1. I love you.
2. I'm sorry.
3. Please forgive me.
4. Thank you.
Dr. Masaru Emoto's research show us that water has consciousness, so I combined Ho'oponopono with positive self-affirmations.
My affirmations are:
1. My pineal gland is fully open.
2. My chakras are clear and balanced.
3. My DNA codes are fully open to allow me to help myself and others in the best interests of humanity.
I decided to take this one step further after researching the power of sigils. A sigil is an inscribed or painted symbol considered by many to have magical powers.
Many corporate logos use symbols as a way to subconsciously influence us. A perfect example would be the Shell logo, which innocently looks like a shell, but it actually represents the sun and sun-worshipping, which preexisted before many religious belief systems.

Exxon uses symbols and sigils as a way to represent Saturn. In astrotheology, Saturn is Satan. Did you ever wonder why we exchange rings during wedding ceremonies? The rings represent the rings of Saturn (Satan). Look no further than the pre-Christian Chritmas-time celebration of Saturnalia, which was a week of debauchery and drunkenness.
In this world of polarity and duality, the same practices can be done with pure intent.
I decided to make a sigil glass that contained all of my affirmations. This is what it looks like:

I buy 5 gallon jugs of BPA free spring water from Zephyrhills and dispense it from a water cooler. Even my dog drinks this water! I have an ozone machine by the water dispenser.
The particular ozone machine that I use is a A2Z Ozone Aqua 6 Multi Purpose Ozone Generator because it gives me the biggest bang for the buck with a 600 mg/h ozone output.
After pouring water into my sigil glass, I speak my affirmations to the water, then I apply Ho'oponopono. I finish by saying, "Please send these messages to every cell in my body. Namaste."
It is important to keep in mind that the ozone leaves the water relatively quickly, so your best bet is to drink it as quickly as possible. Some reports say that it only lasts up to an hour or two before dissipating.
High pitched frequencies and DNA
Many people are hearing high pitched frequencies that are not associated with tinnitus or a Vitamin D deficiency and some people believe these have something to do with a DNA upgrade.
In an In5D poll on the article, Do you hear perpetual high pitched frequencies? You're not alone!, 97.8 people who responded confirmed hearing high pitched frequencies. Is there a spiritual reason for these frequencies and/or is it possible that they are helping to evolve our DNA?
As a musician, it's easy for me to figure out what tones I hear, which are predominantly in the key of B, but also in F# and C. What sounds do you hear, if any?
We are beings of LIGHT
Science has proven that our DNA is evolving. In order to keep the status quo, is it possible that our vaccinations are working as inhibitors to deter this process? Despit the vaccinations, GMO's and chemtrails, is it possible that our DNA will continue to evolve into a form of higher consciousness?
Only time will tell…
"We know today that man, essentially, is a being of light. And the modern science of photobiology is presently proving this. In terms of healing the implications are immense. We now know, for example, that quanta of light can initiate, or arrest, cascade-like reactions in the cells, and that genetic cellular damage can be virtually repaired, within hours, by faint beams of light.
We are still on the threshold of fully understanding the complex relationship between light and life, but we can now say emphatically, that the function of our entire metabolism is dependent on light."
Dr. Fritz Albert Popp
Japan has developed an inflatable scooter that weighs practically nothing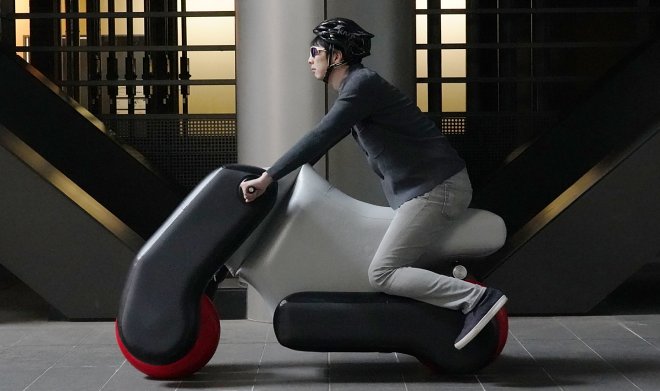 The University of Tokyo engineers have developed the Poimo inflatable electric scooter, which is created individually for each owner. It is enough to send your photo to the manufacturers – and a personal optimized model will be assembled for you.
The scooter is designed with a special program for the body size of a particular user and his specific fit. Moreover, each owner is free to make any changes to this model. If he makes any changes to the drawing, the program will automatically redesign the electric bike to maintain its strength, stability and controllability. When the model is finished and approved, it is handed over to the manufacturer.
The scooter consists of seven separate inflatable sections that are constructed from durable fabric and sewn with straight stitch. It remains to add electronic components – in particular, a brushless motor and a lithium-ion battery.
The finished electric scooter weighs about 9 kg and can travel at speeds up to 6 km / h (that is, slightly faster than a pedestrian). It can work for an hour on one charge.
This is how the current version of Poimo looks like in action:
Excerpts from Elon Musk's speech at the Martian Society convention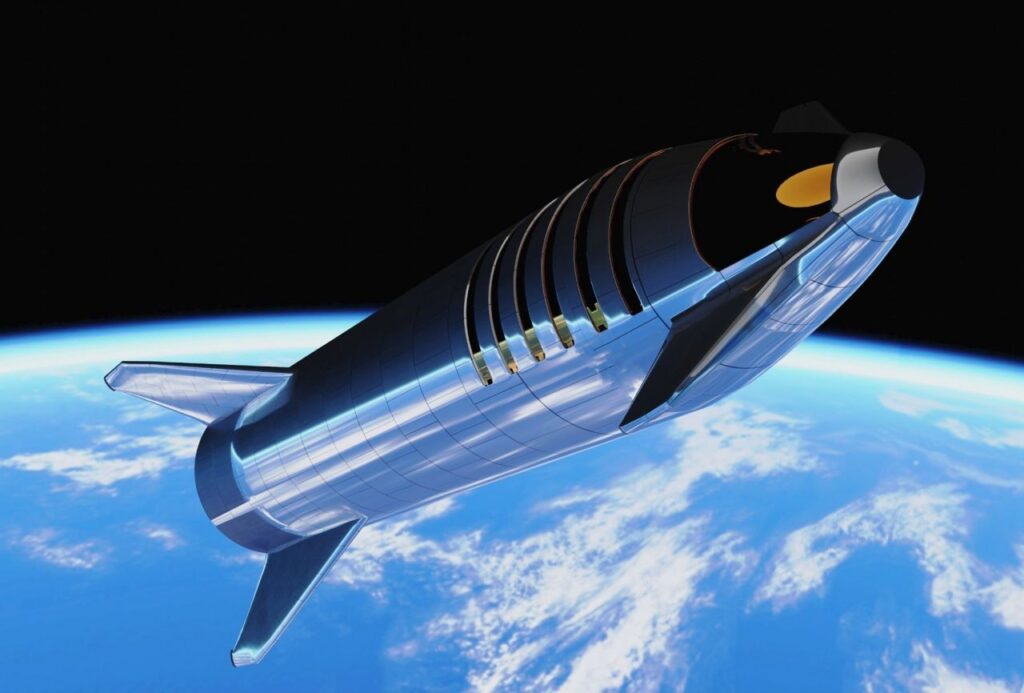 Elon Musk's comments with questions relayed from the Mars Society Membership by Dr. Robert Zubrin, James L. Burk, and Carie Fay. Following Elon's 30 min time, Dr. Zubrin took additional questions. This special event was part of the 2020 Mars Society Virtual Convention from October 14-18, 2020.
About Starship Test Schedule:
– entering orbit – with a probability of 80% -90% will take place in 2021
– the probability of the return of the ship and the 1st stage in this flight is 50%
– test of refueling in orbit – 2022
– Starship lunar version – 2022 or 2023
– Starship flight to Mars – around 2024
The goal of the Starship is to build a self-sufficient settlement on Mars as quickly as possible. Musk does not rule out the possibility that this will not be achieved during his lifetime. According to his rough estimates, to create a self-sufficient city, it will be necessary to deliver 1 million tons of cargo, which corresponds to 4-5 million tons in a low Earth orbit. Modern single-use launch vehicles are capable of removing less than 1% of this value.

"Disposable launch vehicles are completely stupid. They are a waste of time. I think people need to stop wasting time on this. If you try to sell a disposable plane, you will be thrown out of the office. If you try to sell a disposable car, you will also be thrown out of the office. "
A series of questions and answers followed:

What is the best landing site on Mars?
– I'm not sure about that. But I can name the criteria. The first of these is latitude: most likely it will be in the northern hemisphere, far enough to the north to have water ice, but to still have enough sunlight.It also needs to be low to get the most benefit from atmospheric braking.
How do you prioritize mission priorities: research, infrastructure construction, and science?
– The first will be the construction of a fuel plant.

A question from a teenager who wants to become an engineer and robot maker with a dream to work at SpaceX: what is the most important education in order to become an engineer?
– There are many varieties of this profession: you can be an aerospace engineer, in the field of electronics, software, or a chemical engineer involved in creating safe production of fuels. I think physics is a good foundation for critical thinking.
Boring Company was originally conceived as a tunnel manufacturing firm on Mars?
– No. It was originally something of a joke. I thought tunnels were a good solution to reduce the traffic problem in cities and improve the quality of life by turning parking lots into green parks. To do this, you need to go to 3d [get away from the "flat" infrastructure – approx. per.]. I think tunnels are good for Mars too. But there you need a lot lighter equipment: you don't care about mass on Earth, but you will have to take care of it a lot when going to Mars.
At Boring Company, have you learned a lot of technology that might come in handy on Mars?
– I think, yes.
Do you have any tips for young people who love Mars but don't know how to participate in its settlement?
– I think any strong advocate of the need to conquer Mars matters. People often don't even think about it. I often talk to people who don't even know about it. Therefore, I consider it important for humanity and consciousness in general to bring a discussion about this to society. Talking about it with friends and acquaintances – I think this is what we should do. In my estimate, we will spend less than 1% of our efforts on Mars exploration, exactly less than healthcare, perhaps even less than cosmetics – this will be enough to make life multi-planetary. But this requires people to start talking about it 100 times more often. I think this is what really matters. [the entire cosmonautics of the world is $ 424 billion a year, while cosmetics is $ 532 billion, and tobacco production is $ 849 billion – approx. per.]
What's the coolest part about Starship development?
– I think the coolest detail is the ability to work with a great group of engineers and come up with interesting solutions. I think the best thing is the opportunity to work with smart and creative people who come up with solutions that were not available before. This is a great reward.

What do you focus on when hiring, especially with regard to engineers?
"We're looking for signs of exceptional ability. Or at the very least, striving to do exceptional things at SpaceX.
Are you planning to make a Mars-Earth communication system like Starlink?
– Yes, I think we will use a laser, probably launched into orbit, to avoid atmospheric diffraction. Thus, it will be a laser beam going from the orbit of the Earth to the orbit of Mars. And also relay satellites in solar orbit, since the laser beam cannot be sent through the Sun [when it is between Mars and Earth – approx. per.].
Can Starship be used for other destinations like Venus and other planets?
– Starship will be able to travel to any target in the solar system that has a solid surface when fuel depots appear. It is not the kind of transport that will take us to other stars, but when we become a multi-planetary species, we will create a demand for innovation in space travel that will ultimately lead us to interstellar travel.
Cern Scientists Plan an Impressive Experiment – They Will Come Into A Parallel Universe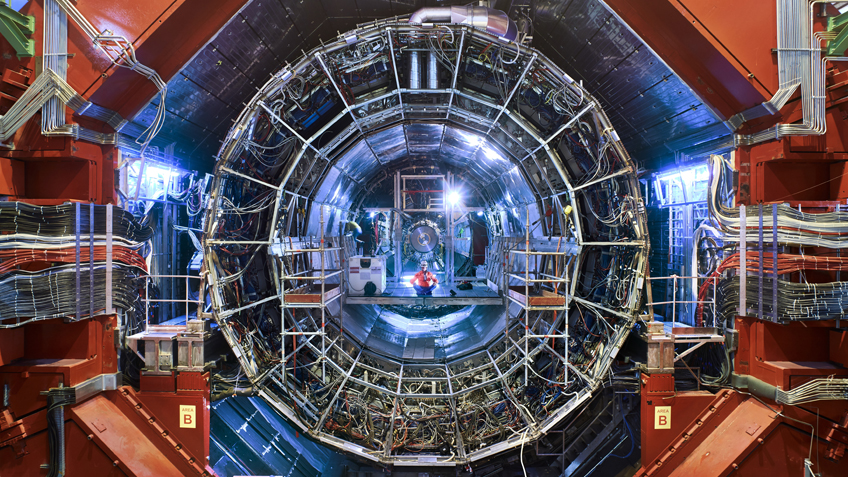 Cern scientists are once again preparing to impress the entire planet and become the focus of discussions with the new experiment they are planning.
An experiment that, if it brings the fascinating result that scientists have in mind, will change the way we think about the world , will take place in the next few days at the Large Hadron Collider, the European nuclear center, Geneva CERN Research.
The astonishingly LHC complex, the largest, most energetic elemental accelerator in the world, will be "fired" for the first time to its highest energy levels, in an effort to detect – or even create – tiny black holes.
If it succeeds, then, a completely new universe will be revealed – rewriting not only the books of physics, but also the books of philosophy!
It is possible, however, that gravity from our universe will "leak" into this parallel universe, as LHC scientists say.
From the Higgs boson to dark matter and the parallel universe
According to the British Express, the experiment is sure to "trigger" the critics, who are worried about the LHC, many of whom warn that the elementary particle accelerator will mark the end of our universe, creating a of the black hole.
Nevertheless, Geneva has remained … intact since 2008, when the LHC began its spectacular "work".
The first scientists at the Large Hadron Collider proved the existence of the Higgs boson – a key building block of the universe – and the LHC appears to be on track to locate "dark matter" – a previously undetectable force now considered that it constitutes the majority of matter in the universe, being, in fact, the reason why the latter is constantly expanding and moving away.
So next week's experiment is considered to change the game.
The truth is out there
Mir Faizal, one of three heads of the three natural groups behind the experiment, said:
"Like many parallel sheets, which are two-dimensional objects (width and length) can exist in a third dimension (height) , so parallel universes can also exist in higher dimensions. We anticipate that gravity can leak into extra dimensions, and if that happens, then tiny black holes can be produced in the LHC.

Normally, when people think of the multiverse, they think of the interpretation of quantum mechanics by many worlds, where every possibility is realized. This cannot be tested and so it is a philosophy and not a science. We do not mean this with parallel universes. What we mean is real universes, in extra dimensions. The truth is out there."