SCIENTIFIC PROOF! Our DNA Is Mutating!
by Gregg Prescott, M.S. Editor, In5D.com
Imagine being able to activate your dormant, "junk" DNA? In recent news, scientists and geneticists have discovered three and four strand DNA in human cells while some geneticists believe we may soon evolve to a 12 strand DNA.
To those who may dismiss this theory, and article entitled, "Spontaneous Evolution Has Arrived!", a child was recently born with a 3 strand DNA in England.
Brave toddler Alfie Clamp stuns doctors after being born with extra strand of DNA

A British toddler has become the first person in the world to be born with an extra strand in his DNA, in a condition so rare doctors don't even know its name.
Alfie Clamp, from Warwickshire, northern England, has a seventh chromosome which has an extra arm.

source
We are taking an evolutionary leap
Dr. Berrenda Fox is a holistic practitioner of the Avalon Wellness Centre in Mt Shasta, California. In an interview with Patricia Resch, Dr. Fox stated the following:
PR: What are the changes that are happening at this time on the planet, and how are our bodies being affected?
BF: There are major changes, mutations that haven't occurred, according to geneticists, since the time we supposedly came out of the water. Several years ago in Mexico City there was a convention of geneticists from around the world, and the main topic was the DNA change. We are making an evolutionary change, yet we don't know what we are changing into.
PR: How is our DNA changing?
BF: Everyone has one double helix of DNA. What we are finding is that there are other helixes that are being formed. In the double helix there are two strands of DNA coiled into a spiral. It is my understanding that we will be developing twelve helixes. During this time, which seems to have started maybe 5 to 20 years ago, we have been mutating. This is the scientific explanation. It is a mutation of our species into something for which the end result is not yet known.
The changes are not known publicly, because the scientific community feels it would frighten the population. However, people are changing at the cellular level. I am working with three children right now who have three DNA helixes. Most people know and feel this. Many religions have talked about the change and know it will come about in different ways. We know it is a positive mutation even though physically, mentally, and emotionally it can be misunderstood and frightening.
PR: Are these children displaying any characteristics different from other children?
BF: These are children who can move objects across the room just by concentrating on them, or they can fill glasses of water just by looking at them. They're telepathic. You would almost think by knowing these children that they are half angelic or superhuman, but they're not. I think they are what we are growing into during the next few decades.
PR: Do you think this will happen to all of us?
BF: It seems like most people who were born before 1940 have not been able to make the shift, but have initiated something into the next generation that gives them the capacity to form another helix within our lifetime. Our immune and endocrine systems are the most evident of these changes. That is one of the reasons I work with research in immunological testing and therapy.
Some adults that I have tested actually do have another DNA helix forming. Some are even getting their third. These people are going through a lot of major shifts in their consciousness and physical bodies, because it is all one. In my opinion, the Earth and everyone here is raising its vibration. Many of the children born recently have bodies that are magnetically lighter.
PR: What other changes should we expect to see?
BF: There will be no disease, we will not need to die. We will be able to learn our lessons, not through suffering, but through joy and love. The old system has to crumble away, and is not doing that without putting up a big fight. So you have all the wars; a lot of the medical-type of healing is not working; the government is not working.
Biophotons and DNA
Dr. Fritz Albert Popp's research confirmed the existence of biophotons, which are particles of light, with no mass, that transmit information within and between cells. Dr. Popp discovered that the coherent emission of bio-photons is connected to energy and information transfer processes in the biological organisms, and has been linked to the function of DNA and to gene regulation.
In simpler terms, our bodies not only emit light, but they also store light within our DNA.
"A living cell requires energy not only for all its functions, but also for the maintenance of its structure. Without energy, life would be extinguished instantaneously, and the cellular fabric would collapse. The source of this energy is the sun's radiation."
Nobel Peace Prize recipient and Hungarian biochemist Albert von Szent-Györgyi
"The eyes are precisely where the solar radiation that feeds life enters the body."
Johan Boswinkel
Four strand DNA reported by mainstream media
In a science article on NBC, " researchers have found four-stranded DNA is also lurking in human cells. The odd structures are called G-quadruplexes because they form in regions of deoxyribonucleic acid (DNA) that are full of guanine, one of the DNA molecule's four building blocks, with the others being adenine, cytosine, thymine. The structure comprises four guanines held together by a type of hydrogen bonding to form a sort of squarelike shape. (The DNA molecule is itself a double strand held together by these building blocks and wrapped together like a helix.)"
"The study showed that if an inhibitor is used to block DNA replication, quadruplex levels go down – proving the idea that DNA is dynamic, with structures constantly being formed and unformed."
Is it possible that vaccinations, chemtrails and GMO's have been acting as DNA inhibitors up until this point in time?
Reprogramming your DNA through words and frequencies
Dr. Peter Gariaev's research into DNA concluded that DNA may be the universal language of spirituality, adding "wave genetics" shows that DNA functions like a holographic computer, part of the larger hologram of the information wave reality. Our DNA has the capabilities of hypercommunication—telepathy, remote sensing and remote feeling, along with other psychic abilities. We also have the ability to reprogram our genetic blueprint with simple word and frequencies.
How can we change our DNA right now?
Dr Masaru Emoto's research has concluded that water has consciousness. Based on this premise, I have decided to experiment with water, Ho'oponopono, sigils and positive affirmations.
In February of 2012, I started drinking distilled water as recommended by Andrew Norton Webber.
I also drastically changed my eating habits from your typical processed food, GMO-ladened diet to virtually all organic, including grass fed meat, fresh squeezed juices and homemade smoothies. Initially, I noticed an immediate change in my complexion as well as energy levels but after 7 months or so, I also noticed that I was losing my hair and wondered if that was attributed to drinking distilled water, so I stopped doing this but soon found something even more amazing.
After researching the benefits of ozone water, I decided to buy an ozone generator to infuse my water with extra oxygen. In addition, as per Dr. Masaru Emoto's research into the consciousness of water, I added affirmations and Ho'oponopono.
Ho'oponopono is the Hawaiian Code of Forgiveness that follows 4 simple mantras:
1. I love you.
2. I'm sorry.
3. Please forgive me.
4. Thank you.
Dr. Masaru Emoto's research show us that water has consciousness, so I combined Ho'oponopono with positive self-affirmations.
My affirmations are:
1. My pineal gland is fully open.
2. My chakras are clear and balanced.
3. My DNA codes are fully open to allow me to help myself and others in the best interests of humanity.
I decided to take this one step further after researching the power of sigils. A sigil is an inscribed or painted symbol considered by many to have magical powers.
Many corporate logos use symbols as a way to subconsciously influence us. A perfect example would be the Shell logo, which innocently looks like a shell, but it actually represents the sun and sun-worshipping, which preexisted before many religious belief systems.

Exxon uses symbols and sigils as a way to represent Saturn. In astrotheology, Saturn is Satan. Did you ever wonder why we exchange rings during wedding ceremonies? The rings represent the rings of Saturn (Satan). Look no further than the pre-Christian Chritmas-time celebration of Saturnalia, which was a week of debauchery and drunkenness.
In this world of polarity and duality, the same practices can be done with pure intent.
I decided to make a sigil glass that contained all of my affirmations. This is what it looks like:

I buy 5 gallon jugs of BPA free spring water from Zephyrhills and dispense it from a water cooler. Even my dog drinks this water! I have an ozone machine by the water dispenser.
The particular ozone machine that I use is a A2Z Ozone Aqua 6 Multi Purpose Ozone Generator because it gives me the biggest bang for the buck with a 600 mg/h ozone output.
After pouring water into my sigil glass, I speak my affirmations to the water, then I apply Ho'oponopono. I finish by saying, "Please send these messages to every cell in my body. Namaste."
It is important to keep in mind that the ozone leaves the water relatively quickly, so your best bet is to drink it as quickly as possible. Some reports say that it only lasts up to an hour or two before dissipating.
High pitched frequencies and DNA
Many people are hearing high pitched frequencies that are not associated with tinnitus or a Vitamin D deficiency and some people believe these have something to do with a DNA upgrade.
In an In5D poll on the article, Do you hear perpetual high pitched frequencies? You're not alone!, 97.8 people who responded confirmed hearing high pitched frequencies. Is there a spiritual reason for these frequencies and/or is it possible that they are helping to evolve our DNA?
As a musician, it's easy for me to figure out what tones I hear, which are predominantly in the key of B, but also in F# and C. What sounds do you hear, if any?
We are beings of LIGHT
Science has proven that our DNA is evolving. In order to keep the status quo, is it possible that our vaccinations are working as inhibitors to deter this process? Despit the vaccinations, GMO's and chemtrails, is it possible that our DNA will continue to evolve into a form of higher consciousness?
Only time will tell…
"We know today that man, essentially, is a being of light. And the modern science of photobiology is presently proving this. In terms of healing the implications are immense. We now know, for example, that quanta of light can initiate, or arrest, cascade-like reactions in the cells, and that genetic cellular damage can be virtually repaired, within hours, by faint beams of light.
We are still on the threshold of fully understanding the complex relationship between light and life, but we can now say emphatically, that the function of our entire metabolism is dependent on light."
Dr. Fritz Albert Popp
The goal of human civilization is to create AI and disappear?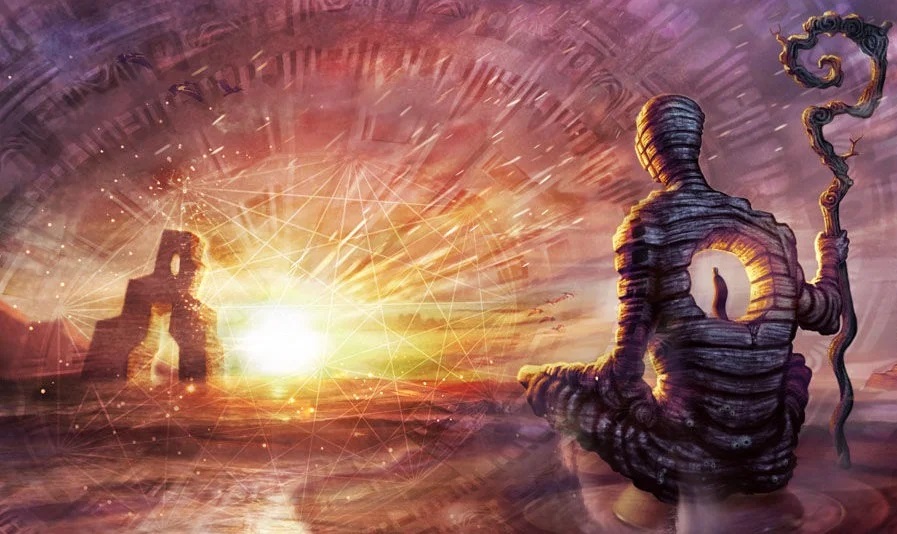 Various sources often talk about civilizations that lived long before us. They all developed, prospered for a while, and then disappeared in an incomprehensible way.
What is the reason for their decline, we probably will not know. All we can do is admire the remains of stone buildings, over which time has almost no power.
While looking for an answer, we somehow accidentally stumbled upon an interesting saying about the life of Japanese samurai: "A samurai has no goal, but a path." In the end, the "path of the samurai" ended in what is known – death. The path of any civilization ended in the same way.
If you look at the issue through the prism of a samurai saying, then there is no point in looking for why and how civilization ended its existence. Probably, the process itself and its result are important here. But to whom is it important and what result does it expect?
Mysterious director
Apparently, behind the curtains of this "ancient theater" there is a mysterious "director" who periodically makes necessary adjustments to the history of civilization.
To figure out what's what, you need to look at current trends in science. Where does a person strive with such an irresistible desire to "play God." This attracts him and at the same time frightens him, but in no way turns him away from the intended path. Most likely, artificial intelligence (AI) is the purpose of our civilization's existence.
About 50 years ago it would have seemed nonsense, but to someone, perhaps even now. However, if you trace the last 100 years of the life of our civilization, you get the feeling that most of the discoveries were given to mankind at the same time. A powerful leap has taken place in a hundred years. Why did it happen?
At the beginning of the last century, scientists recognized the existence of fields that have memory and the ability to store and transmit information. It is very likely that such or a similar field can be around the Earth and, more interesting, possess intelligence. Isn't this the same "Director" hiding behind the screen of the "ancient theater"?
If this is so, then at a certain moment the "Director" gives the selected scientist "access" to certain knowledge (perhaps even in a dream, like Mendeleev), and another scientific breakthrough occurs in the world. Step by step, discovery after discovery, humanity is steadily moving towards the creation of AI. The trend is already well visible.
AI is probably the next "Babylon", which will combine all the knowledge, culture and accumulated experience of civilization. In the future, the neural network will enter into a connection with the general information field and leave humanity without knowledge, technology, and even a spoken language. This will be the next decline of civilization. And the "Director" will receive another array of new data (experience) in order to start creating a new civilization.
If someone believes that past civilizations ended in large-scale conflicts, then most likely this is already the consequences of "turning off" AI.
Co-founder of Skype talked about the threat of AI to humanity
One of the creators of the Skype internet call service, Jaan Ta
llinn, said that the development of artificial intelligence (AI) threatens humanity. According to him, humans face three key threats, but it is AI that should be feared most of all, the expert said.
Tallinn explained that at the moment, no one can predict what development AI will achieve in the next decades. In addition, the fact that scientists are creating artificial intelligence that can form a new AI without human intervention is also a cause for concern.
In addition, as the co-founder of the popular video calling service noted, the development of synthetic biology also causes concern. According to him, this direction in science allows the creation of artificial DNA sequences and biological systems that may not exist in nature.
Tallinn also drew attention to the fact that he fears we are entering an era of "unknown unknowns", things that people are not even able to imagine right now.
Volkswagen robot will autonomously charge cars: a working prototype presented
The renowned German car manufacturer announced a new development. This time, engineers have created a unique robot capable of autonomously charging electric vehicles. 
For more than a year, specialists have been developing this project, but only now the concern was ready to demonstrate the first working prototype. The robot is ready to charge electric vehicles and has shown the high efficiency of this process.
It is called the Mobile Charging Robot, and experts have already compared it to the R2-D2 droid from Star Wars, including squeaks and clangs. Indeed, there is a similarity. Before implementing this idea, the engineers decided that robots should be allowed to charge cars parked in large residential complexes.
This will save their owners from leaving in order to find a gas station. Another advantage is that large parking lots and garages do not have to contain several expensive charging points for electric cars. The car company said in a press release that the robot works exclusively autonomously.
It independently controls and interacts with the vehicle being charged. It opens the cover of the charging socket and independently connects the power plug, then disconnects it. The robot looks like a trailer, which is a mobile energy storage.
It is capable of charging multiple electric vehicles at the same time. Despite the fact that the manufacturer confidently praises its concept, experts saw inefficiency in the fact that first it is necessary to charge the robot's battery, which is then used to recharge electric cars.
Volkswagen Group Components CEO Thomas Schmall noted that creating an efficient charging infrastructure for the cars of the future is an important step in the company's development.
Its engineers focus on finding solutions to avoid costly do-it-yourself measures. The mobile robot is only part of the concept that will continue to be developed.
This video will forever change the way you think about time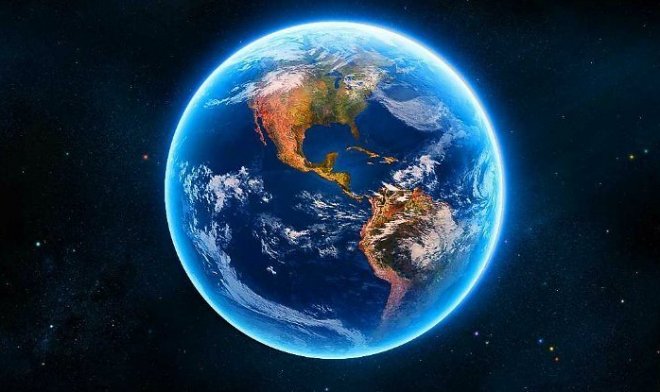 Business Insider, one of the world's leading news portals, made a three-minute video that depicted the Earth's timeline as a journey from Los Angeles to New York.
So, the beginning of the journey is 4.54 billion years ago, when the Earth was formed from the accumulation of gases and stardust. After some time, a significant event occurs – a giant space body crashes into the still not cooled Earth, as a result of which the breakaway part becomes its satellite – the Moon.
Further, the route runs through the mountains of Arizona, formed about 3.95 billion years ago. A few more kilometers to the east and we are at the 3.8 billion year mark. This is where the first evidence of life in the form of replicating molecules appears.
The next "stop" Kansas – 2.7 billion years ago. Cyanobacteria that produce oxygen appeared on Earth. It took the next 200 million years for the atmosphere of our planet to accumulate sufficient reserves of this most important gas.
Halfway through, we reach Pennsylvania. We are separated from it "only" by 660 million years. Life is developing rapidly: the Earth is covered with vegetation, amphibians are evolving. Unusual time travel is coming to an end – to the point "Now". By the time the dinosaurs become extinct, we finally reach the outskirts of New York.
And where is the most important thing – people? To find out, you need to carve out three minutes and watch the entire video.
Source: Business Insider