Scientific Bullshit — How 'Science' Is Used To Deceive The Public
Did you know that there was a shocking study published in the Public Library of Science Journal, that found"up to 72%" of scientists admitted their colleagues were engaged in "questionable research practices," and just over 14% of them were engaged in outright "falsification"?[1] 
If that's not bad enough, between 1977 and 1990 the FDA found scientific flaws in 10–20% of all the studies they audited.[2]
But it gets even worse; scientists at the Thousand Oaks biotech firm Amgen, set out to double-check the results of 53 landmark published studies in their fields of cancer research and blood biology. What they found was shocking; only 6 of the 53 studies could be proven valid. That's means almost 90% were flawed, yet passed off to the public as fact. [3]
In other words, there's a lot of scientific bullshit floating around my friends.
This becomes especially concerning when we consider how "science" seems to have replaced organized religion as the new authority that should blindly be obeyed in many ways. People speak of it as if it is infallible, and anyone who questions the high priests of science are generally attacked, degraded, and dismissed as modern day heretics.
But science, just like any religion, is not a god that only speaks unadulterated Truth. It is far from being infallible and is constantly in need of being updated, upgraded, challenged, revised, and changed, for the simple fact that science is subject to the narrow confines of mankind's tiny flawed human perception; which is forever growing and expanding — and easily skewed by things like prejudice, pride, and corruption.
In and of itself, science is obviously inanimate and can do neither good nor bad because it has no mind of its own. It is not a person, so we need to stop talking about science like it is a super hero. It is simply a vehicle that requires a driver, and the destination obviously differs from one driver to the next.
While some may have the earnest pursuit of objective Truth in mind, most can be corrupted by the pursuit of money (such as Iowa State University professor Dong-Pyou Han who is now sitting in jail for his AIDS vaccine fraud), the want of fame, or simply personal prejudice and egotistical pride. And to help remind people why they should not blindly trust "science" — or any other body of purported knowledge for that matter — I decided to write this short article on how scientific bullshit has been used throughout history to manipulate our perceptions and beliefs.
Big Tobacco & The Sugar Industry
More than half a century ago, big tobacco used science as a weapon to convince the naive and gullible about the safety of their cigarettes.
Notice the key phrase, "Scientific Evidence"/Image credit: Adpast.com
A number of different medical organizations and journals, including the New England Journal of Medicine and the Journal of the American Medical Association (JAMA), were indeed on the payrole of Big Tobacco and helped to promote their agenda through the promotion of flawed "science".
Image credit: Tobacco Exhibits 
Notice the key persuading phrase in the above advertisement; "…the final results, published in authoritative medical journals, proved conclusively that when smokers changed to Philip Morris, every case of irritation cleared completely or definitely improved."
Similarly, the sugar industry hired a group of Harvard scientists to hide the link between sugar and heart disease in the 1960s, and the International Sugar Research Foundation (ISRF) suppressed a study that showed sugar could potentially increase the risk of bladder cancer.
This is something we all need to understand my friends; our global society is run as a business, not as a non profit organization that values human life. And this means that any line of profession can easily be corrupted by money. Unfortunately our problems are systemic and have their roots in this painfully flawed paradigm.
The Manipulation Of Science Still Continues Today
In more recent history, the Bush Administration got caught manipulating science to conform to their agenda. Big oil has likewise bribed scientists to parrot their narrative. Similarly, biotech giant Monsanto and the United States Environmental Protection Agency (EPA) have also been caught engaging in this unethical practice together. This is not the first time Monsanto has been caught acting in this manner either. In Canada, a group of scientists testified that the GMO giant offered them a bribe of $1-2 million, and in Indonesia they were fined for engaging in bribery of a government official as well. Another biotech giant, Syngenta, hired scientists to discredit professor Tyrone Hayes, who conducted research that found out their herbicide Atrazine posed health risks to the population. Merck was taken to court by two scientists that claimed the Big Pharma giant manipulated tests concerning their mumps vaccine's efficacy.
Coca Cola was also caught paying scientists (to the tune of $132.8 million) to downplay the severity of consuming their sugary drinks, and other unhealthy products. In fact, corporations do this all the time. A perfect example, is a study conducted by the University of Colorado that claimed that diet soda was better at promoting healthy weight loss than water. Unsurprisingly, this study was funded by the soda industry.
Another study claimed that children who ate candy weigh less than children who don't, and are less likely to be obese. This, unsurprisingly again, was funded by a trade association representing candy giants Butterfingers, Hershey and Skittles.
Conclusion
Today, a number of questionable practices in the name of science continue. Sadly, the manipulation (or incompetence) of science is something that most likely will never be truly eliminated from society because it is rooted in human fallibility and corruption. This is not to say that the concept of science does not serve an important purpose, because it certainly does;  I personally use scientific methods and principles daily in my life, and even relied on scientific research to highlight corruption within the scientific community in this blog. But this was written specifically to remind us all that "science" can be used to deceive us — has been used to deceive us — and should always be questioned as a result. Scientists obviously need money to conduct their research, and corporations who place material profit above human life have plenty of it. The hand that gives usually controls the hand that takes.
Until we design a system that promotes unadulterated education, more than it does propaganda and ignorance; and rewards integrity more than the willingness to do anything for "money," this type of pathetic human behavior will persist for obvious reasons.
ALWAYS QUESTION EVERYTHING.
Written by Gavin Nascimento, Founder Of aNewKindofHuman.com
Find me also on;
Facebook
Twitter
Instagram
YouTube
All my work is open source and I encourage it to be reproduced. I only ask that you give me credit, and include my social media profiles as listed in the EXACT FORMAT above, in an effort to help me build a formidable following of people truly intent on learning and creating positive change. If you are not willing to do that, you are NOT permitted to use my work.
Bibliography:
1] Daniele Fanelli, Public Library of Science Journal, How Many Scientists Fabricate and Falsify Research? A Systematic Review and Meta-Analysis of Survey Data, May 29, 2009
2] J. Leslie Glick, Scientific data audit—A key management tool, Pages 153-168 | Published online: 11 Jun 2008
3] C. Glenn Begley & Lee M. Ellis, Nature 483, 531–533, Drug development: Raise standards for preclinical cancer research,  29 March 2012
Gardasil Vaccine Found To Increase Cervical Cancer Risk By 44.6% In Women Already Exposed To HPV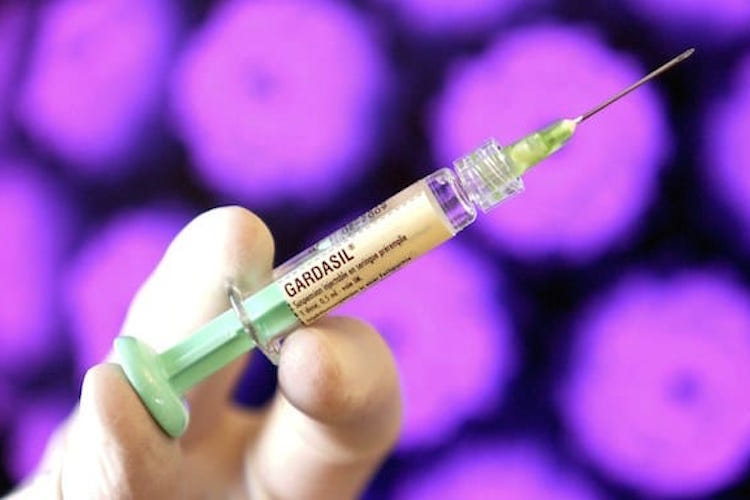 Robert F. Kennedy, Jr., Guest
Waking Times
In our September 18th debate for Spectrum TV, Kaiser's Chief of Pediatrics, Dr. Robert Riewerts, parroted Pharma's popular canard that the Gardasil vaccine has eliminated cervical cancer in Australia—the first country to mandate the jab. This is false.
Multiple Studies Show MMR & Pertussis Vaccine Failure – They're Not Even Working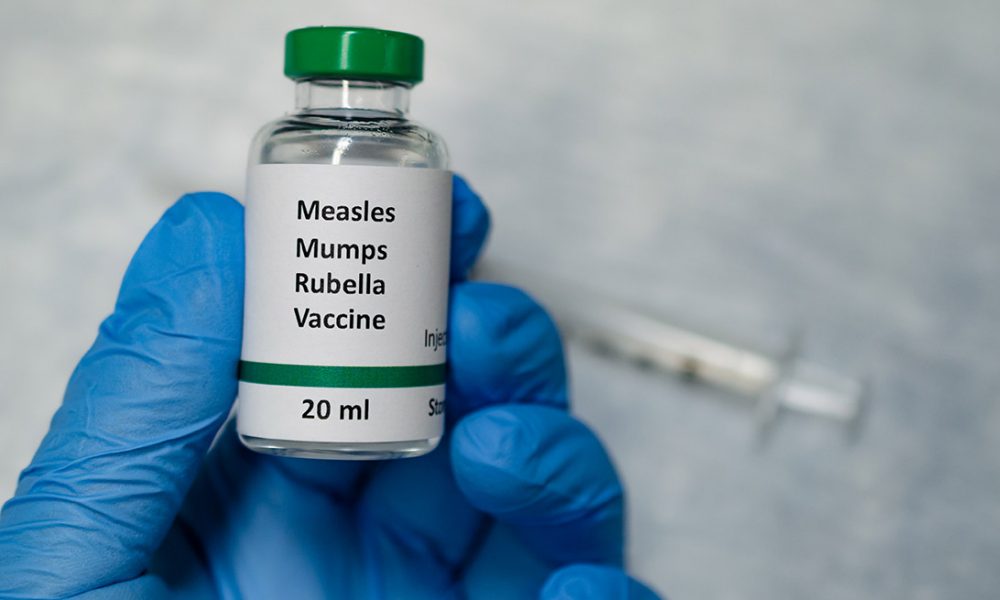 The Facts:Multiple studies show quite clearly that there is a problem with the MMR & Pertussis vaccines, and many others. What we may be seeing is a failing vaccine, and not a a failure to vaccinate.
Reflect On:With the amount of information clearly showing how some vaccines are ineffective and in many cases causing injury, how is mandatory vaccination at all justifiable?
We are living in a day and age where there is a tremendous divide occurring among the populace on multiple subjects, one of them being vaccination. We are heavily marketed with the idea that vaccines are completely safe for everybody, that they save lives, and that the science is settled. This type of narrative comes straight from pharmaceutical companies and federal health regulatory agencies like the Centers for Disease Control (CDC).
However, there is a lot of science that continues to emerge which summarily discount the claims being made by pharmaceutical companies and federal health regulatory agencies. Not only are there contradictions in their science, but also extreme corruption within these companies and agencies has been exposed on multiple occasions.  One great example would be senior CDC scientist Dr. William Thompson, who blew the whistle in 2014 on data corruption by executives within the CDC with regards to falsified data pertaining to the MMR vaccine. One study which purports to show no link between the vaccine and autism had some of its data sets removed, which otherwise showed a strong correlation between the vaccine to autism.
Two years after that more than a dozen senior CDC scientists anononymously put out a paper (the SPIDER papers) in which they expressed their concerns about the corruption within the agency, its complacency, and undue corporate influence on the published science. The revolving door that exists between these agencies contributes to the continued corruption. As an example, CDC Director from 2002-2009 Julie Gerberding became the head Merck's vaccines division, which came with a $2.5 million annual salary and $5 million in stock options.
The Failing MMR Vaccine
A study published as far back as 1994 in the JAMA Internal Medicine details quite clearly that the Measles vaccine does not and has not worked:
We found 18 reports of measles outbreaks in very highly immunized school populations where 71% to 99.8% of students were immunized against measles. Despite these high rates of immunization, 30% to 100% of all measles cases in these outbreaks occurred in previously immunized students. In our hypothetical school model, after more than 95% of schoolchildren are immunized against measles, the majority of measles cases occur in appropriately immunized children.

The apparent paradox is that as measles immunization rates rise to high levels in a population, measles becomes a disease of immunized persons. Because of the failure rate of the vaccine and the unique transmissibility of the measles virus, the currently available measles vaccine, used in a single-dose strategy, is unlikely to completely eliminate measles. The long term success of a two-dose strategy to eliminate measles remains to be determined. (source)
There are many examples up to the present day that clearly indicate the failure of the vaccine. For example, A study published in the highly authoritative Bulletin of the World Health Organization looked at recent measles occurrences throughout China and found that there were 707 measles outbreaks in the country recorded between 2009 and 2012, with a steep upward trend in 2013. "The number of measles cases reported in the first 10 months of 2013 – 26,443 – was three times the number reported in the whole of 2012." This is odd considering that since  2009 "…the first dose of measles-virus-containing vaccine has reached more than 90% of the target population." (source)
A study published in the journal Clinical Infectious Diseases – whose authorship includes scientists working for the Bureau of Immunization, New York City Department of Health and Mental Hygiene, the National Center for Immunization and Respiratory Diseases, and the Centers for Disease Control and Prevention (CDC), Atlanta, GA – looked at evidence from the 2011 New York measles outbreak, which showed that individuals with prior evidence of measles vaccination and vaccine immunity were both capable of being infected with measles and infecting others with it (secondary transmission). (source)
During the measles outbreak in California in 2015, a large number of suspected cases occurred in recent vaccines. Of the 194 measles virus sequences obtained in the United States in 2015, 73 were identified as vaccine sequences. The Pharma-owned media generated high public anxiety, a form of fear mongering that led the public to demonize unvaccinated children, who were falsely perceived as the spreaders of this disease. Rebecca J. McNall, a co-author of the published report, is a CDC official in the Division of Viral Diseases who had the data proving that the measles outbreak was in part caused by the vaccine. It is evidence of the vaccine's failure to provide immunity. (source)
How Many People Is The Measles Vaccine Injuring?
According to a MedAlerts search of the Vaccine Adverse Event Reporting System (VAERS) database, which is the subject of the pilot study mentioned above, as of 2/5/19, the cumulative raw count from measles, mumps, and rubella vaccines alone was: 93,929 adverse events, 1,810 disabilities, 6,902 hospitalizations, and 463 deaths.
The National Childhood Vaccine Injury Act has paid out approximately $4 billion to compensate families of vaccine-injured children. As astronomical as the monetary awards are, they're even more alarming considering HHS claims that only an estimated 1% of vaccine injuries are even reported to the VAERS. Again, these facts are also illustrated by the study that's the main focus of this article.  If the numbers from VAERS and HHS are correct, only 1/3 of the petitions are compensated – then the compensation could be up to 300 times greater, if all vaccine injuries were actually compensated for.
Pertussis Vaccines Failures
I came across an interesting Instagram  post by Robert F. Kennedy Jr recently:
In our September 18 debate, Dr. Robert Reichert, parroting Pharma, faults "anti-vaxxers" for causing the pertussis (whooping cough) resurgence. But science blames the pertussis rebound on a faulty vaccine that actually spreads the contagion. Even Dr. Stanley Plotkin, one of the "fathers" of modern vaccinology concedes "the increase in pertussis appears to be the result of waning (vaccine) immunity". (Burdin et al. 2017).

Multiple vaccines boosters given to infants and children enrich Pharma but are ineffective against waning immunity. In fact, a 2016 study by Schwartz et al. shows that "boosting" with the current vaccine actually INCREASES the risk of contracting whooping cough. Moreover, Lavine et al. (2010) found that while the vaccine provides some protection from pertussis, it causes a rise in overall whooping cough infection by enhancing the growth of parapertussis—a closely related bacteria. That's why whooping cough outbreaks are attacking fully vaccinated populations.

A 2019 outbreak in a Los Angeles schools sickened 90 vaccinated children and none of the unvaccinated children. (Latimes.com, 2019). An animal study by Long et al confirmed that the vaccine actually weakens resistance to parapertussis and enhances the spread of the disease. The authors state, "Our data raise the possibility that widespread acellular pertussis vaccination can create hosts (i.e., people) more susceptible to B.parapertussis." Worse, the pertussis vaccine does not actually prevent colonization of the pathogen but instead blocks symptoms masking the infection.

Vaccinated people can therefore become asymptomatic carriers of pertussis and transmit whooping cough to others without knowing it (Gill et al. 2017). Thus, the vaccine is useless in preventing pertussis and increases the risk of spreading it. Furthermore,since 1992, doctors have reported 89,550 injuries and 1,529 deaths from the current vaccine. Since DTaP creates "herd susceptibility" instead of "herd immunity", school mandates are not just cruel—they are criminal.
In his post he uses multiple screen shots to make his point, you can find them below with links to the actual study above the screen shots.
The Takeaway
The tactic of Pharma-owned mainstream media is to use fear, ridicule and terms like "Anti-Vaxxers" to marginalize anyone who doesn't believe the entire planet should be vaccinated. Vaccine advocates and mainstream media never really seem to address the points made, like the ones above, or the science provided by vaccine safety advocates. This alone should tell us something about the safety of vaccines, and why the push for mandatory vaccination is highly objectionable.
Because mainstream media, mainstream education, and our pharma-driven health care system have a stranglehold on the proliferation of information, not many people are aware of the information that's presented in this article. If we continue to give our brains away to these authority figures, we continue to be impacted by extreme amounts of propaganda. However, as we start thinking for ourselves and realize that there is a lot of information out there that is being kept from us, the picture becomes a little more clear.
Polls Show People Aren't Buying Establishment (Deep State) B.S.
(James Corbett) Polls show that 100% of people love #PropagandaWatch and the vast majority of the viewing public thinks this is an excellent episode of the series.
A recent survey found that everyone you know subscribes to The Corbett Report (and so should you!).
What, you're not one of those non-Corbett Report loving weirdos, are you?!
SHOW NOTES AND MP3: https://www.corbettreport.com/?p=33043