Scientific Bullshit — How 'Science' Is Used To Deceive The Public
Did you know that there was a shocking study published in the Public Library of Science Journal, that found"up to 72%" of scientists admitted their colleagues were engaged in "questionable research practices," and just over 14% of them were engaged in outright "falsification"?[1] 
If that's not bad enough, between 1977 and 1990 the FDA found scientific flaws in 10–20% of all the studies they audited.[2]
But it gets even worse; scientists at the Thousand Oaks biotech firm Amgen, set out to double-check the results of 53 landmark published studies in their fields of cancer research and blood biology. What they found was shocking; only 6 of the 53 studies could be proven valid. That's means almost 90% were flawed, yet passed off to the public as fact. [3]
In other words, there's a lot of scientific bullshit floating around my friends.
This becomes especially concerning when we consider how "science" seems to have replaced organized religion as the new authority that should blindly be obeyed in many ways. People speak of it as if it is infallible, and anyone who questions the high priests of science are generally attacked, degraded, and dismissed as modern day heretics.
But science, just like any religion, is not a god that only speaks unadulterated Truth. It is far from being infallible and is constantly in need of being updated, upgraded, challenged, revised, and changed, for the simple fact that science is subject to the narrow confines of mankind's tiny flawed human perception; which is forever growing and expanding — and easily skewed by things like prejudice, pride, and corruption.
In and of itself, science is obviously inanimate and can do neither good nor bad because it has no mind of its own. It is not a person, so we need to stop talking about science like it is a super hero. It is simply a vehicle that requires a driver, and the destination obviously differs from one driver to the next.
While some may have the earnest pursuit of objective Truth in mind, most can be corrupted by the pursuit of money (such as Iowa State University professor Dong-Pyou Han who is now sitting in jail for his AIDS vaccine fraud), the want of fame, or simply personal prejudice and egotistical pride. And to help remind people why they should not blindly trust "science" — or any other body of purported knowledge for that matter — I decided to write this short article on how scientific bullshit has been used throughout history to manipulate our perceptions and beliefs.
Big Tobacco & The Sugar Industry
More than half a century ago, big tobacco used science as a weapon to convince the naive and gullible about the safety of their cigarettes.
Notice the key phrase, "Scientific Evidence"/Image credit: Adpast.com
A number of different medical organizations and journals, including the New England Journal of Medicine and the Journal of the American Medical Association (JAMA), were indeed on the payrole of Big Tobacco and helped to promote their agenda through the promotion of flawed "science".
Image credit: Tobacco Exhibits 
Notice the key persuading phrase in the above advertisement; "…the final results, published in authoritative medical journals, proved conclusively that when smokers changed to Philip Morris, every case of irritation cleared completely or definitely improved."
Similarly, the sugar industry hired a group of Harvard scientists to hide the link between sugar and heart disease in the 1960s, and the International Sugar Research Foundation (ISRF) suppressed a study that showed sugar could potentially increase the risk of bladder cancer.
This is something we all need to understand my friends; our global society is run as a business, not as a non profit organization that values human life. And this means that any line of profession can easily be corrupted by money. Unfortunately our problems are systemic and have their roots in this painfully flawed paradigm.
The Manipulation Of Science Still Continues Today
In more recent history, the Bush Administration got caught manipulating science to conform to their agenda. Big oil has likewise bribed scientists to parrot their narrative. Similarly, biotech giant Monsanto and the United States Environmental Protection Agency (EPA) have also been caught engaging in this unethical practice together. This is not the first time Monsanto has been caught acting in this manner either. In Canada, a group of scientists testified that the GMO giant offered them a bribe of $1-2 million, and in Indonesia they were fined for engaging in bribery of a government official as well. Another biotech giant, Syngenta, hired scientists to discredit professor Tyrone Hayes, who conducted research that found out their herbicide Atrazine posed health risks to the population. Merck was taken to court by two scientists that claimed the Big Pharma giant manipulated tests concerning their mumps vaccine's efficacy.
Coca Cola was also caught paying scientists (to the tune of $132.8 million) to downplay the severity of consuming their sugary drinks, and other unhealthy products. In fact, corporations do this all the time. A perfect example, is a study conducted by the University of Colorado that claimed that diet soda was better at promoting healthy weight loss than water. Unsurprisingly, this study was funded by the soda industry.
Another study claimed that children who ate candy weigh less than children who don't, and are less likely to be obese. This, unsurprisingly again, was funded by a trade association representing candy giants Butterfingers, Hershey and Skittles.
Conclusion
Today, a number of questionable practices in the name of science continue. Sadly, the manipulation (or incompetence) of science is something that most likely will never be truly eliminated from society because it is rooted in human fallibility and corruption. This is not to say that the concept of science does not serve an important purpose, because it certainly does;  I personally use scientific methods and principles daily in my life, and even relied on scientific research to highlight corruption within the scientific community in this blog. But this was written specifically to remind us all that "science" can be used to deceive us — has been used to deceive us — and should always be questioned as a result. Scientists obviously need money to conduct their research, and corporations who place material profit above human life have plenty of it. The hand that gives usually controls the hand that takes.
Until we design a system that promotes unadulterated education, more than it does propaganda and ignorance; and rewards integrity more than the willingness to do anything for "money," this type of pathetic human behavior will persist for obvious reasons.
ALWAYS QUESTION EVERYTHING.
Written by Gavin Nascimento, Founder Of aNewKindofHuman.com
Find me also on;
Facebook
Twitter
Instagram
YouTube
All my work is open source and I encourage it to be reproduced. I only ask that you give me credit, and include my social media profiles as listed in the EXACT FORMAT above, in an effort to help me build a formidable following of people truly intent on learning and creating positive change. If you are not willing to do that, you are NOT permitted to use my work.
Bibliography:
1] Daniele Fanelli, Public Library of Science Journal, How Many Scientists Fabricate and Falsify Research? A Systematic Review and Meta-Analysis of Survey Data, May 29, 2009
2] J. Leslie Glick, Scientific data audit—A key management tool, Pages 153-168 | Published online: 11 Jun 2008
3] C. Glenn Begley & Lee M. Ellis, Nature 483, 531–533, Drug development: Raise standards for preclinical cancer research,  29 March 2012
How Russia and the United States nearly started a nuclear war in 1995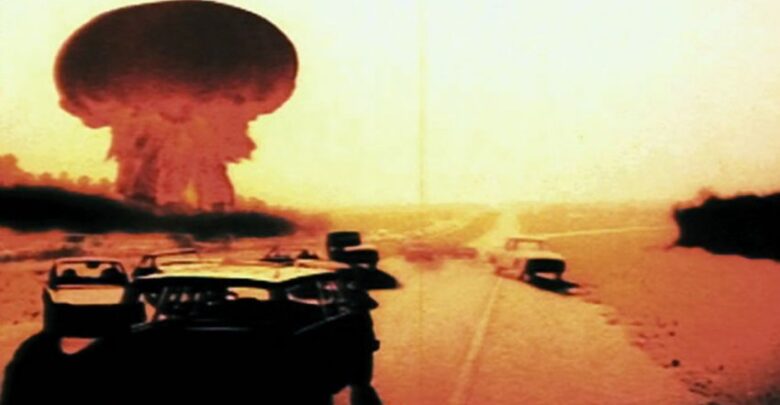 The Norwegian meteorological rocket incident remains the only time in history that the Russian president has activated his nuclear briefcase.
On January 25, 1995, Doomsday could have come in the world: the Russian Federation was preparing to launch a nuclear strike on the United States. How did it come about that the states that left the confrontation of the Cold War in the past and had just normalized relations with each other found themselves on the verge of mutual destruction?
The beginning of the war?
The cause of the crisis was an ordinary Norwegian meteorological rocket. Its launch from the small island of Anneia at 7 am local time (10 am Moscow time) towards Spitsbergen caused a stir in Russia.
Black Brant XII. Legion Media / ZUMA Press
Equipped with scientific equipment to study the aurora borealis, the Black Brant XII was similar in size to the nuclear-powered American Trident D-5 ballistic missile, intended for launch from submarines. In addition, it flew along a trajectory along which, as the Russian Defense Ministry believed, American missiles would fly in the event of a nuclear war.
In December 1994, Norway informed 28 states, including Russia, about the planned launch, but did not give a specific date, limiting itself to specifying the period: from January 15 to February 10 of the next year. Due to bureaucratic delays, this information did not reach the Russian Missile Warning System, which sounded the alarm.
Decisive minutes
An emergency meeting with the country's top political and military leadership was convened in the Kremlin. Defense Minister Pavel Grachev, Chief of the General Staff Mikhail Kolesnikov and President of the Russian Federation (as Supreme Commander-in-Chief) Boris Yeltsin had three strategic missile forces control terminals activated – the so-called nuclear suitcases.
Vladimir Sayapin / TASS
The military believed the lone missile could have been fired to create an electromagnetic pulse that knocked out Russian radars and communications systems. Following it, a massive blow could be expected.
For several tense minutes, as leaders watched it flight, it was decided whether Russia would launch a nuclear strike against the United States.
"Little is known today about what Yeltsin said at the time, given that it could have been some of the most dangerous moments in the entire history of the nuclear era," The Washington Post journalist, David Hoffman wrote three years after the incident : "They make it clear that the Cold War nuclear readiness system continues to operate, and how catastrophic its consequences could be, despite the fact that the feud between the great powers is already over."
The situation was discharged only when it became clear that the rocket had gone towards Spitsbergen (not far from which it fell into the ocean). The nuclear cases have been deactivated.
Russian President Boris Yeltsin (center) and Russian Defense Minister Pavel Grachev (right). Igor Mikhalev / Sputnik
The incident with bringing Russia's Strategic Nuclear Forces to combat readiness, soon became the property of the world community. When, four years later, the Norwegians were about to repeat their launch of Black Brant XII and reported this to the Russian Foreign Ministry, the US additionally warned all key Russian military departments about it through their channels. As a result, this time there were no unpleasant surprises.
Source: rbth.com
Germany conducted exercises in case of nuclear war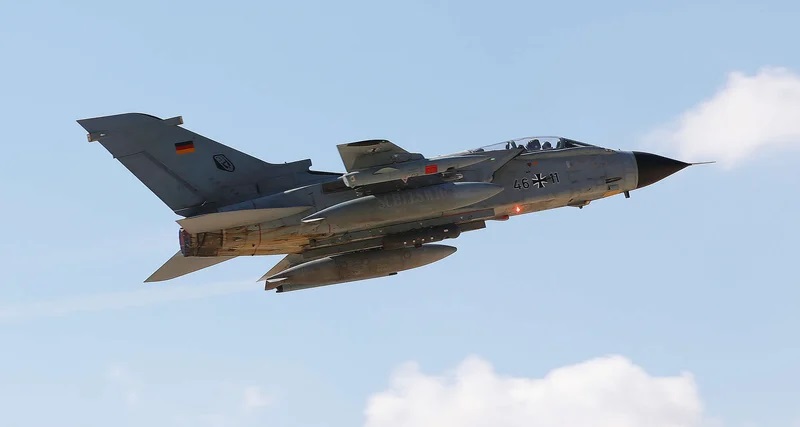 The Bundeswehr with partners in the North Atlantic Alliance ( NATO) trained in operations in a nuclear war.
The German army, together with Italian, Belgian and Dutch colleagues, conducted exercises in the event of a conflict with the use of nuclear weapons.
The location of the exercise "Steadfest Noon" was chosen airbase "Nörfenich", where the tactical squadron of the Luftwaffe 31 "Boelcke" is located. Together with the Luftwaffe of the Bundeswehr, the air forces of other NATO countries, in particular, Italy, the Netherlands and Belgium, took part in the exercises.
According to a report by Bild, the exercise scenario involved training procedures for safely removing nuclear weapons from storage, delivering ammunition and installing them on aircraft. The training flights took place without nuclear weapons, and in parallel with the aviation exercises at the Büchel airbase, where the tactical squadron of the Luftwaffe 51 Immelman is located, the Resilient Guard air defense systems were trained to protect the airfield from air attacks.
The training sites for the Luftwaffe of the Bundeswehr were not chosen by chance, since the Nörfenich airbase is a reserve storage site for the B61, a hydrogen bomb that forms the basis of nuclear weapons of the US strategic nuclear forces. 
Some of this ammunition is stationed at NATO bases in Europe. The exact number of hydrogen bombs that are stored at European sites and which ones are not reported. In Europe, the B61 is carried by Panavia Tornado fighter-bombers (pictured) and General Dynamics F-16 Fighting Falcon fighters.
Recall that the B61 thermonuclear bomb is the main weapon of the US strategic nuclear forces, although it entered service in 1968. Since 2012, a new guided version of the B61-12 has been under development, which will replace all B61 and B83 bombs that have been in service since 1983. It can be used both on strategic bombers and tactical aircraft. About two billion dollars were spent on the development of the 12th modification of the aerial bomb.
The Pentagon wants to use 5G for military purposes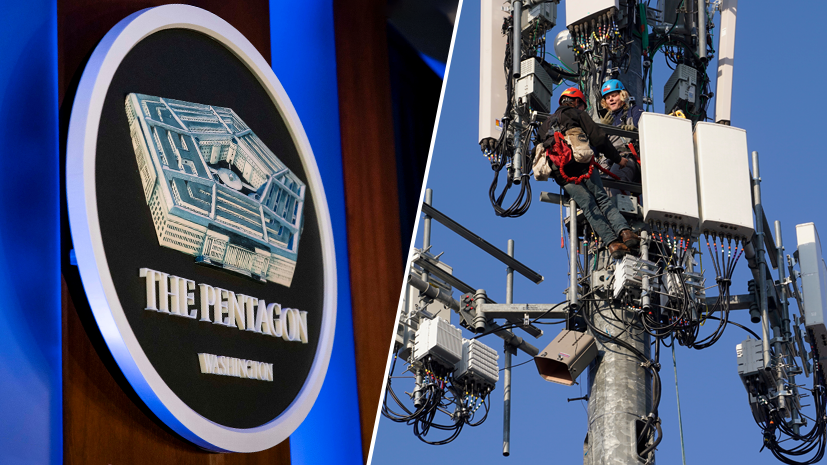 The US military has partnered with more than a dozen companies for "large-scale experiments" with 5G technology, including efforts to increase the "lethality" of certain systems, as part of a $ 600 million project.
Duplicating 5G technology as the "Founding Tool for Modernizing All US Defense," the Pentagon announced a massive research initiative on Thursday that will donate hundreds of millions of dollars to 15 private contractors to conduct tests at five US military sites.
"The Department of Defense today announced a $ 600 million award for 5G experiments and testing at five US military training grounds, representing the world's largest full-scale 5G trials for dual-use applications," the Pentagon said in a statement that it will bring together experts from multiple industries and disciplines.
Projects will include piloting 5G-enabled augmented / virtual reality for mission planning and training, testing 5G-enabled smart warehouses, and evaluating 5G technologies to improve distributed management and control.
Selected for the project include telecommunications companies AT&T, Nokia and Ericsson, exploration and information technology contractor Booz-Allen Hamilton, research arm of General Electric, GE Research and a subsidiary of aerospace giant General Dynamics.
One initiative, led by AT&T at Nellis Air Force Base in Nevada, will apply 5G to its "Distributed Command and Control" system to "Assist in lethality in the air, space and cyberspace", improving communications for mobile command posts in combat scenarios. At the Lewis-McCord joint base in Washington State, AT&T will also work with Booz-Allen and two other firms to develop 5G-enabled virtual reality technology for training, mission planning, and even Operational Use.