Scientific Bullshit — How 'Science' Is Used To Deceive The Public
Did you know that there was a shocking study published in the Public Library of Science Journal, that found"up to 72%" of scientists admitted their colleagues were engaged in "questionable research practices," and just over 14% of them were engaged in outright "falsification"?[1] 
If that's not bad enough, between 1977 and 1990 the FDA found scientific flaws in 10–20% of all the studies they audited.[2]
But it gets even worse; scientists at the Thousand Oaks biotech firm Amgen, set out to double-check the results of 53 landmark published studies in their fields of cancer research and blood biology. What they found was shocking; only 6 of the 53 studies could be proven valid. That's means almost 90% were flawed, yet passed off to the public as fact. [3]
In other words, there's a lot of scientific bullshit floating around my friends.
This becomes especially concerning when we consider how "science" seems to have replaced organized religion as the new authority that should blindly be obeyed in many ways. People speak of it as if it is infallible, and anyone who questions the high priests of science are generally attacked, degraded, and dismissed as modern day heretics.
But science, just like any religion, is not a god that only speaks unadulterated Truth. It is far from being infallible and is constantly in need of being updated, upgraded, challenged, revised, and changed, for the simple fact that science is subject to the narrow confines of mankind's tiny flawed human perception; which is forever growing and expanding — and easily skewed by things like prejudice, pride, and corruption.
In and of itself, science is obviously inanimate and can do neither good nor bad because it has no mind of its own. It is not a person, so we need to stop talking about science like it is a super hero. It is simply a vehicle that requires a driver, and the destination obviously differs from one driver to the next.
While some may have the earnest pursuit of objective Truth in mind, most can be corrupted by the pursuit of money (such as Iowa State University professor Dong-Pyou Han who is now sitting in jail for his AIDS vaccine fraud), the want of fame, or simply personal prejudice and egotistical pride. And to help remind people why they should not blindly trust "science" — or any other body of purported knowledge for that matter — I decided to write this short article on how scientific bullshit has been used throughout history to manipulate our perceptions and beliefs.
Big Tobacco & The Sugar Industry
More than half a century ago, big tobacco used science as a weapon to convince the naive and gullible about the safety of their cigarettes.
Notice the key phrase, "Scientific Evidence"/Image credit: Adpast.com
A number of different medical organizations and journals, including the New England Journal of Medicine and the Journal of the American Medical Association (JAMA), were indeed on the payrole of Big Tobacco and helped to promote their agenda through the promotion of flawed "science".
Image credit: Tobacco Exhibits 
Notice the key persuading phrase in the above advertisement; "…the final results, published in authoritative medical journals, proved conclusively that when smokers changed to Philip Morris, every case of irritation cleared completely or definitely improved."
Similarly, the sugar industry hired a group of Harvard scientists to hide the link between sugar and heart disease in the 1960s, and the International Sugar Research Foundation (ISRF) suppressed a study that showed sugar could potentially increase the risk of bladder cancer.
This is something we all need to understand my friends; our global society is run as a business, not as a non profit organization that values human life. And this means that any line of profession can easily be corrupted by money. Unfortunately our problems are systemic and have their roots in this painfully flawed paradigm.
The Manipulation Of Science Still Continues Today
In more recent history, the Bush Administration got caught manipulating science to conform to their agenda. Big oil has likewise bribed scientists to parrot their narrative. Similarly, biotech giant Monsanto and the United States Environmental Protection Agency (EPA) have also been caught engaging in this unethical practice together. This is not the first time Monsanto has been caught acting in this manner either. In Canada, a group of scientists testified that the GMO giant offered them a bribe of $1-2 million, and in Indonesia they were fined for engaging in bribery of a government official as well. Another biotech giant, Syngenta, hired scientists to discredit professor Tyrone Hayes, who conducted research that found out their herbicide Atrazine posed health risks to the population. Merck was taken to court by two scientists that claimed the Big Pharma giant manipulated tests concerning their mumps vaccine's efficacy.
Coca Cola was also caught paying scientists (to the tune of $132.8 million) to downplay the severity of consuming their sugary drinks, and other unhealthy products. In fact, corporations do this all the time. A perfect example, is a study conducted by the University of Colorado that claimed that diet soda was better at promoting healthy weight loss than water. Unsurprisingly, this study was funded by the soda industry.
Another study claimed that children who ate candy weigh less than children who don't, and are less likely to be obese. This, unsurprisingly again, was funded by a trade association representing candy giants Butterfingers, Hershey and Skittles.
Conclusion
Today, a number of questionable practices in the name of science continue. Sadly, the manipulation (or incompetence) of science is something that most likely will never be truly eliminated from society because it is rooted in human fallibility and corruption. This is not to say that the concept of science does not serve an important purpose, because it certainly does;  I personally use scientific methods and principles daily in my life, and even relied on scientific research to highlight corruption within the scientific community in this blog. But this was written specifically to remind us all that "science" can be used to deceive us — has been used to deceive us — and should always be questioned as a result. Scientists obviously need money to conduct their research, and corporations who place material profit above human life have plenty of it. The hand that gives usually controls the hand that takes.
Until we design a system that promotes unadulterated education, more than it does propaganda and ignorance; and rewards integrity more than the willingness to do anything for "money," this type of pathetic human behavior will persist for obvious reasons.
ALWAYS QUESTION EVERYTHING.
Written by Gavin Nascimento, Founder Of aNewKindofHuman.com
Find me also on;
Facebook
Twitter
Instagram
YouTube
All my work is open source and I encourage it to be reproduced. I only ask that you give me credit, and include my social media profiles as listed in the EXACT FORMAT above, in an effort to help me build a formidable following of people truly intent on learning and creating positive change. If you are not willing to do that, you are NOT permitted to use my work.
Bibliography:
1] Daniele Fanelli, Public Library of Science Journal, How Many Scientists Fabricate and Falsify Research? A Systematic Review and Meta-Analysis of Survey Data, May 29, 2009
2] J. Leslie Glick, Scientific data audit—A key management tool, Pages 153-168 | Published online: 11 Jun 2008
3] C. Glenn Begley & Lee M. Ellis, Nature 483, 531–533, Drug development: Raise standards for preclinical cancer research,  29 March 2012
Medical Drugs: Too Big to Fail
Jon Rappoport, Guest
Waking Times
As my readers know, I've reported on a number of scandals concerning the toxicity of medical drugs and vaccines, including shocking death numbers in the US.
These scandals are leaks from inside the National Security State.
If you visit Wikileaks, Cryptome, Public Intelligence, and other similar sites, how many purely medical documents do you find posted?
How many damaging leaks exposing the crimes of the medical cartel do you find?
Very, very few.
Where are the medical insiders who are liberating and passing along incriminating documentary evidence?
Some of the best exposers of political, intelligence-agency, and military crimes are way behind the curve, when it comes to medical matters. They're living in a fantasy. They see nothing in the medical arena.
The medical sphere, for various reasons, is far better protected than any other segment of society.
For the hundredth time, let me cite Dr. Barbara Starfield's stunning review, "Is US health really the best in the world?" published on July 26, 2000, in the Journal of the American Medical Association.
Starfield, at the time, was working as a highly respected public health expert, at the Johns Hopkins School of Public Health.
She concluded that the US medical system kills 225,000 Americans a year. That would add up to 2.25 million deaths per decade.
Laid directly at the door of the American medical complex.
Aside from the genocidal death toll, Starfield's findings also reveal massive fraud in all medical journals that routinely publish the glowing results of clinical trials of drugs.
How could such trials open the door to the marketing of drugs that kill, according to Starfield, 106,000 Americans every year, unless deep, continuing, and abetted research fraud were the order of the day?
Indeed, Dr. Marcia Angell, the editor of New England Journal of Medicine for 20 years, wrote the following:
"It is simply no longer possible to believe much of the clinical research that is published, or to rely on the judgment of trusted physicians or authoritative medical guidelines. I take no pleasure in this conclusion, which I reached slowly and reluctantly over my two decades as an editor of The New England Journal of Medicine." (NY Review of Books, January 15, 2009)
Finally, here's a document (as a slide presentation) in plain sight, on the FDA's own site: "FDA Why Learn About Adverse Drug Effects?". You'll see the FDA admits there are 100,000 deaths per year resulting from these "drug effects."
The FDA, of course, is the single government agency responsible for certifying drugs as safe and effective, before their public release is permitted. Yet the FDA takes absolutely no responsibility for the deaths.
Can you imagine the feeding frenzy, if, say, some leaker in the Pentagon passed along a political/military document to Wikileaks that showed the Dept. of Defense was poisoning to death, like clockwork, a hundred thousand of its own soldiers every year—and was readily admitting it?
Let's stop this insane nonsense of separating one whole set of government crimes from another, simply because the propagandized priests in the white coats are above reproach.
We're not living in 1950 anymore, and this isn't Kansas.
About the Author
Jon Rappoport is the author of three explosive collections, THE MATRIX REVEALED, EXIT FROM THE MATRIX, and POWER OUTSIDE THE MATRIX, Jon was a candidate for a US Congressional seat in the 29thDistrict of California. He maintains a consulting practice for private clients, the purpose of which is the expansion of personal creative power. Nominated for a Pulitzer Prize, he has worked as an investigative reporter for 30 years, writing articles on politics, medicine, and health for CBS Healthwatch, LA Weekly, Spin Magazine, Stern, and other newspapers and magazines in the US and Europe. Jon has delivered lectures and seminars on global politics, health, logic, and creative power to audiences around the world. You can sign up for his free emails at NoMoreFakeNews.com or OutsideTheRealityMachine.
(To read about Jon's mega-collection, Exit From The Matrix, click here.)
This article (Medical Drugs: Too Big to Fail) was originally created and published by Jon Rappaport's Blog and is re-posted here with permission.
Hawking feared rise of enhanced 'superhumans'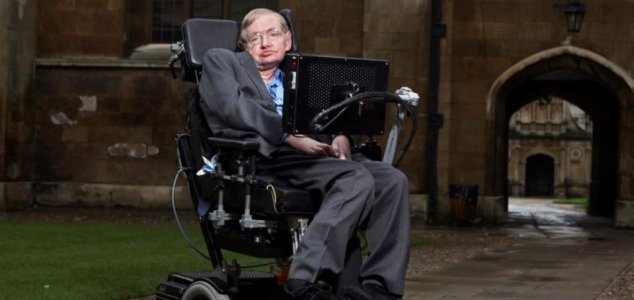 Image Credit: CC BY 2.0 Lwp Kommunikacio / Flickr
The celebrated physicist passed away earlier this year.
The late physicist predicted that genetic engineering will ultimately render half of the world's population obsolete.
Hawking, who died back in March, left a collection of papers and articles which included some of his notes on the existential dangers our species may face in the coming decades.
Of particular interest were his thoughts on a future in which wealthy individuals might choose to have themselves and their children genetically enhanced, thus leading to a race of 'improved' superhumans.
"Laws will probably be passed against genetic engineering with humans," hawking wrote. "But some people won't be able to resist the temptation to improve human characteristics, such as memory, resistance to disease and length of life."
Once this begins to happen, genetically enhanced individuals could end up outclassing their 'unimproved' counterparts, creating a two-tier society that could prove disastrous for many.
"Once such superhumans appear, there will be significant political problems with unimproved humans, who won't be able to compete," wrote Hawking. "Presumably, they will die out, or become unimportant. Instead, there will be a race of self-designing beings who are improving at an ever-increasing rate."
His thoughts echo those of others who believe that the future of our species lies, not in natural evolution, but in genetic modification and technological augmentation.
Some have even argued that such a transformation may have already begun.
Source: The Guardian
We'll Soon Know Exactly How Terrible the Internet Is for Our Mental Health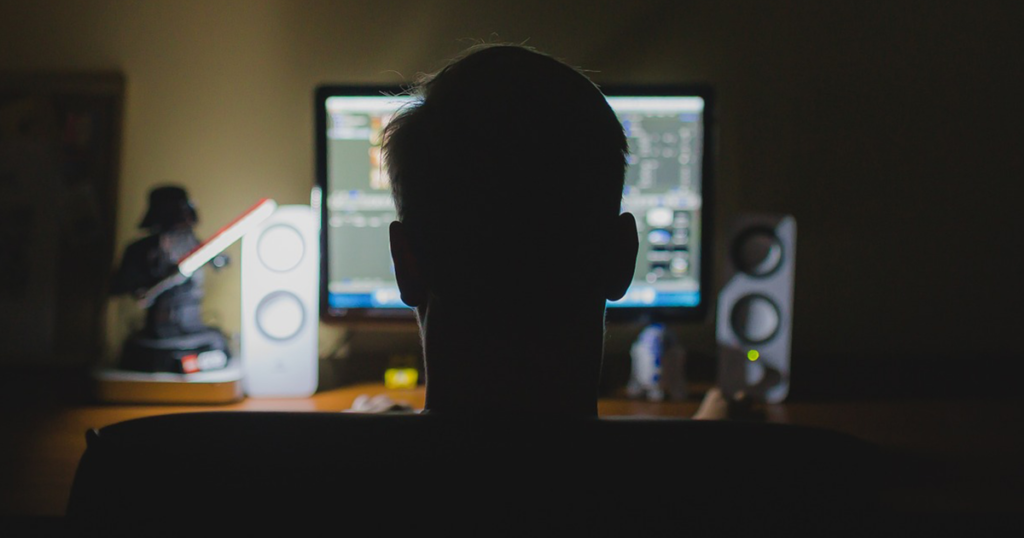 Dark Web
The internet can help you keep in touch with loved ones or seek out professional help when you need it.
But the web has a dark side, too — cyberbullying, internet gambling, and social media addiction are just a few of its many pitfalls.
Now, a team of European researchers plans to figure out just how much psychological harm the net can cause — and how we might be able to help the people it hurts.
Problem Users
On Monday, the scientists announced a new group called the European Problematic Use of the Internet (EU-PUI) Research Network. That's a mouthful, but the idea is to create a hub to better understand psychological problems linked to internet usage.
"Problematic Use of the Internet is a serious issue," said the network's chair, Naomi Fineberg, in a press release. "Just about everyone uses the Internet, but much information on problem use is still lacking."
Existing research is very fragmented, according to Fineberg. It focuses only on specific behaviors, geographical regions, or segments of society. This international collaboration, she hopes, will help researchers identify "big picture" takeaways about the internet and mental health.
Manifesto
The group outlined its goals in a manifesto published in the journal European Neuropsychopharmacology.
With the document in place, researchers can begin the task of using approximately $600,000 in funding from the European Union to tackle its objectives. Those include everything from figuring out the role genetics might play in problematic internet usage to how website design might affect it.
Now that the EU-PUI Research Network is in place, researchers can use it in a number of ways. They can access resources that could help with their research, or share what they've learned about problem behaviors, such as gaming addiction and compulsions related to shopping and social network use
After that, the next step will be figuring out the best ways to prevent and treat these issues, which could ensure the internet is a positive force on the mental health of all — not just some — of us.
READ MORE: A Major Scientific Project Aims to Find out Exactly How the Internet Is Screwing With Your Brain [Gizmodo]