The Science of Reincarnation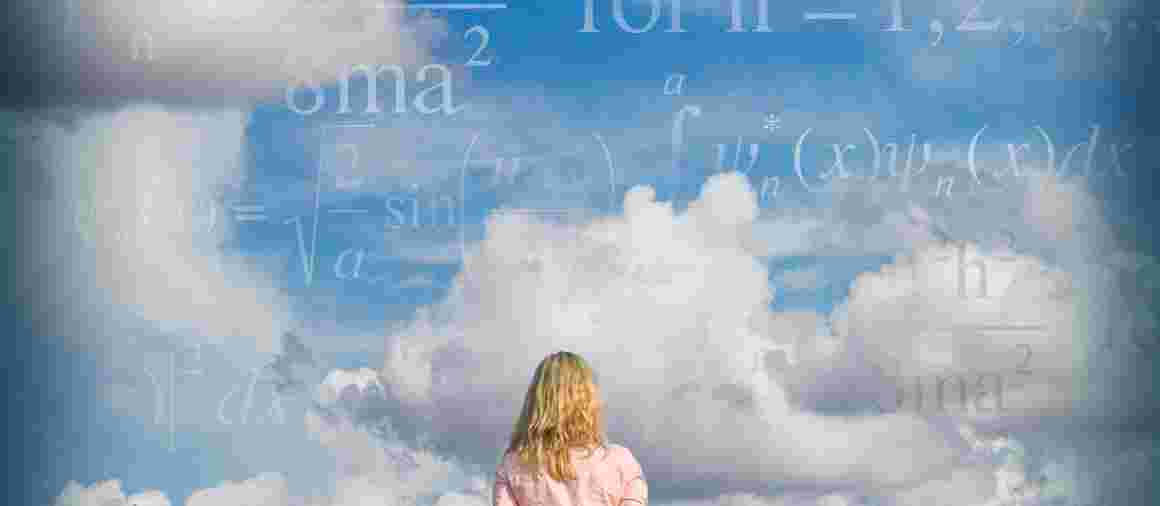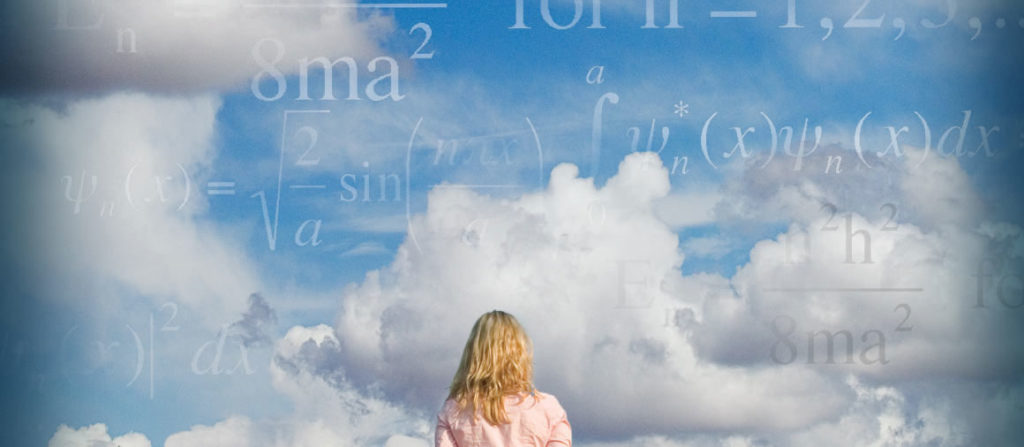 by Sean Lyons
U.Va. psychiatrist Jim Tucker investigates children's claims of past lives
When Ryan Hammons was 4 years old, he began directing imaginary movies. Shouts of "Action!" often echoed from his room.
But the play became a concern for Ryan's parents when he began waking up in the middle of the night screaming and clutching his chest, saying he dreamed his heart exploded when he was in Hollywood. His mother, Cyndi, asked his doctor about the episodes. Night terrors, the doctor said. He'll outgrow them.Then one night, as Cyndi tucked Ryan into bed, Ryan suddenly took hold of Cyndi's hand.
"Mama," he said. "I think I used to be someone else."
He said he remembered a big white house and a swimming pool. It was in Hollywood, many miles from his Oklahoma home. He said he had three sons, but that he couldn't remember their names. He began to cry, asking Cyndi over and over why he couldn't remember their names.
"I really didn't know what to do," Cyndi said. "I was more in shock than anything. He was so insistent about it. After that night, he kept talking about it, kept getting upset about not being able to remember those names. I started researching the Internet about reincarnation. I even got some books from the library on Hollywood, thinking their pictures might help him. I didn't tell anyone for months."
One day, as Ryan and Cyndi paged through one of the Hollywood books, Ryan stopped at a black-and-white still taken from a 1930s movie, Night After Night. Two men in the center of the picture were confronting one another. Four other men surrounded them. Cyndi didn't recognize any of the faces, but Ryan pointed to one of the men in the middle.
"Hey Mama," he said. "That's George. We did a picture together." His finger then shot over to a man on the right, wearing an overcoat and a scowl. "That guy's me. I found me!"
Ryan's claims, while rare, are not unique among the more than 2,500 case files sitting inside the offices of Jim B. Tucker (Res '89), an associate psychiatry professor at the U.Va. Medical Center's Division of Perceptual Studies.
For nearly 15 years, Tucker has been investigating claims made by children, usually between the ages of 2 and 6 years old, who say they've had past lives.The children are sometimes able to provide enough detail about those lives that their stories can be traced back to an actual person—rarely famous and often entirely unknown to the family—who died years before.
Tucker, one of the only scientists in the world studying the phenomenon, says the strength of the cases he encounters varies. Some can be easily discounted, for instance, when it becomes clear that a child's innocuous statements come within a family that desperately misses a loved one.
But in a number of the cases, like Ryan's, Tucker says the most logical, scientific explanation for a claim is as simple as it is astounding: Somehow, the child recalls memories from another life.
"I understand the leap it takes to conclude there is something beyond what we can see and touch," says Tucker, who served as medical director of the University's Child and Family Psychiatry Clinic for nearly a decade. "But there is this evidence here that needs to be accounted for, and when we look at these cases carefully, some sort of carry-over of memories often makes the most sense."
In his latest book, Return to Life, due out this month, Tucker details some of the more compelling American cases he's researched and outlines his argument that discoveries within quantum mechanics, the mind-bending science of how nature's smallest particles behave, provide clues to reincarnation's existence.
"Quantum physics indicates that our physical world may grow out of our consciousness," Tucker says. "That's a view held not just by me, but by a number of physicists as well."
Little Controversy
While his work might be expected to garner fierce debate within the scientific community, Tucker's research, based in part on the cases accumulated all over the world by his predecessor, Ian Stevenson, who died in 2007, has caused little stir.
Michael Levin, director of the Center for Regenerative and Developmental Biology at Tufts University—who wrote in an academic review of Tucker's first book that it presented a "first-rate piece of research"—said that's because current scientific research models have no way to prove or debunk Tucker's findings.
"When you fish with a net with a certain size of holes, you will never catch any fish smaller than those holes," Levin says. "What you find is limited by how you are searching for it. Our current methods and concepts have no way of dealing with these data."
Tucker, whose research is funded entirely by an endowment, began his reincarnation research in the late 1990s, after he read an article in the Charlottesville Daily Progress about Stevenson's office winning a grant to study the effects of near-death experiences.
"I was curious about the idea of life after death and whether the scientific method could be used to study it," Tucker says.
He began volunteering within Stevenson's department and after a few years found himself a permanent researcher in the office, where his duties included overseeing the electronic coding of Stevenson's reincarnation cases.
That coding took years—Stevenson's handwritten case files reached back to 1961—but Tucker said the work is yielding intriguing insights.
Roughly 70 percent of the children say they died violent or unexpected deaths in their previous life. Males account for close to three-quarters of those deaths—almost precisely the same ratio of males who die of unnatural causes in the general population.
More cases are reported in countries where reincarnation is part of the religious culture, but Tucker says there is no correlation between how strong a case is deemed and that family's beliefs in reincarnation.
One out of five children who report a past life say they recall the intermission, the time between death and birth, although there is no consistent view of what that's like. Some allege they were in "God's house," while others claim they waited near where they died before "going inside" their mother.
In cases where a child's story has been traced to another individual, the median time between the death of that person and the child's birth is about 16 months.
Further research by Tucker and others has shown the children generally have above-average IQs and do not possess any mental or emotional disorders beyond average groups of children. None appears to have been dissociating from painful family situations.
Nearly 20 percent of the children studied have scarlike birthmarks or even unusual deformities that closely match marks or injuries the person whose life the child recalls received at or near his or her death.
Most children's claims generally subside around age 6, coinciding roughly with what Tucker says is the time children's brains ready themselves for a new stage of development.
Despite the otherworldly nature of their stories, almost none of the children exhibit any signs of being particularly enlightened, Tucker says.
"My impression of the children is that while a few make philosophical statements about life, most are just typical kids," he says. "It might be a situation similar to not being any smarter on the first day of first grade than you were on the last day of kindergarten."
Other Explanations
Raised as a Southern Baptist in North Carolina, Tucker has weighed other, more earthly, explanations to the phenomenon.
He's looked at fraud, perhaps for financial gain or fame. But most claims usually don't net a movie deal, and many of the families Tucker's met, particularly in the West, are reluctant to speak publicly about their child's unusual behavior.Tucker has also considered simple childhood fantasy play, but that doesn't explain how the details children offer can sometimes lead back to a particular individual. "It defies logic that it would just be a coincidence," he says.
Faulty memories of witnesses are likely present in many cases, Tucker says, but there are dozens of instances where people made notes of what the children were saying almost from the beginning.
"None of those possibilities would also explain some of the other patterns, like the intense emotional attachment many children have to these memories, as Ryan exhibited," Tucker says.
Tucker believes the relatively small number of claims he and Stevenson collected during the last five decades, especially from America, is partly because parents may dismiss or misunderstand what their children are telling them."If children get a message that they aren't being listened to, they will stop talking," Tucker says. "They see they aren't supported. Most kids aim to please their parents."
How exactly the consciousness, or at least memories, of one person might transfer to another is obviously a mystery, but Tucker believes the answers might be found within the foundations of quantum physics.
Scientists have long known that matter like electrons and protons produces events only when observed.
A simplified example: Take light and shine it through a screen with two slits cut in it. Behind the screen, put a photographic plate that records the light. When the light is unobserved as it travels, the plate shows it went through both slits. But what happens when the light is observed? The plate shows the particles go through just one of the slits. The light's behavior changes, and the only difference is that it is being observed.There's plenty of debate on what that might mean. But Tucker, like Max Planck, the father of quantum physics, believes that discovery shows that the physical world is affected by, and even derived from the non-physical, from consciousness.
If that's true, then consciousness doesn't require a three-pound brain to exist, Tucker says, and so there's no reason to think that consciousness would end with it.
"It's conceivable that in some way consciousness could be expressed in a new life," Tucker says.
Robert Pollock, director of the Center for the Study of Science and Religion at Columbia University, said scientists have long pondered the role observation might play in the physical world, but the hypotheses about it are not necessarily scientific."Debates among physicists that center on the clarity and beauty of an idea but not on its disprovability are common to my mind, but are not scientific debates at all," says Pollock. "I think what Planck and others since who have looked at how these very small particles behave, and then made inferences about consciousness, are expressing a hope. That's fine; I hope they are right. But there's no way to disprove the idea."
Tucker says his hypothesis is based on more than just wishful thinking.
"It's much more than a hope," he says. "Having direct positive evidence for a theory can have value, even if negative evidence against it is not possible."
Ryan's Past Life
Cyndi Hammons wasn't considering any of that when her preschool son was pointing himself out in a photo from more than 80 years ago. She wanted to know who that man was.
The book didn't provide any names of the actors pictured, but Cyndi quickly confirmed that the man Ryan said was "George" in the photo was indeed a George—George Raft, an all but forgotten film star from the 1930s and 1940s. Still, she couldn't identify the man Ryan said had been him.Cyndi wrote Tucker, whom she found through her online research, and included the photo. Eventually it ended up in the hands of a film archivist, who, after weeks of research, confirmed the scowling man's name: Martin Martyn, an uncredited extra in the film.
Tucker hadn't shared that discovery with the Hammons family when he traveled to their home a few weeks later. Instead, he laid out black-and-white photos of four women on the kitchen table. Three of them were random.
Tucker asked Ryan, "Do any of these mean anything to you?"
Ryan studied the pictures. He pointed to one. She looks familiar, he said.
It was Martin Martyn's wife.
Not long afterward, Tucker and the Hammonses traveled to California to meet Martyn's daughter, who'd been tracked down by researchers working with Tucker on a documentary. Tucker sat down with the woman before her meeting with Ryan. She'd been reluctant to help, but during her talk with Tucker, she confirmed dozens of facts Ryan had given about her father.
Ryan said he danced in New York. Martyn was a Broadway dancer. Ryan said he was also an "agent," and that people where he worked had changed their names. Martyn worked for years at a well-known talent agency in Hollywood—where stage names are often created—after his dancing career ended.
Ryan said his old address had "Rock" in its name. Martyn lived at 825 North Roxbury Dr. in Beverly Hills. Ryan said he knew a man named Senator Five. Martyn's daughter said she had a picture of her father with a Senator Ives, Irving Ives, of New York, who served in the U.S. Senate from 1947 to 1959.
And yes, Martin Martyn had three sons. The daughter of course knew their names.
The meeting later between Ryan and Martyn's daughter didn't go well. Ryan shook her hand then hid behind Cyndi for the rest of the time. Later he told his mother the woman's "energy" had changed. Cyndi explained that people change when they grow up.
"I don't want to go back [to Hollywood]," Ryan said. "I always want to keep this family."
In the weeks that followed, Ryan spoke less about Hollywood. Tucker says that often happens when children meet the family of someone they claimed to have been. It seems to validate their memories, making them less intense.
"I think they see that no one is waiting for them in the past," Tucker says. "Some of them get sad about it, but ultimately they accept it and they turn their attention more fully to the present. They get more involved in experiencing this life, which, of course, is what they should do."
For More Info
Psilocybin mushrooms sprout in the blood of an 'experimental' patient
US doctors described the story of a man who tried to relieve depression with psilocybin mushrooms in an unconventional way. He injected an intravenous infusion of mushrooms, causing the mushrooms to continue to multiply in his blood and cause multiple organ failure. The case was reported in the Journal of the Academy of Consultation-Liaison Psychiatry.
Many drugs that people traditionally use as psychedelics are increasingly becoming the focus of medical attention. Some of them have already been repurposed and started clinical trials: for example, micro-doses of LSD have proven to be at least safe in the case of Alzheimer's disease, and psilocybin has helped patients with  migraines and  depression. Often in such experiments we are talking about microdosing – that is, the mass of the substance is not enough for a psychoactive effect.
The story of an American who decided to experiment on his own was described by doctors led by Curtis McKnight of Creighton University School of Medicine. According to relatives, the 30-year-old American suffered from bipolar disorder, but shortly before the incident stopped taking his prescribed medications and suffered from alternating states of mania and depression.
When he stumbled upon research on the potential benefits of psychedelics, he boiled psilocybin mushrooms and injected the filtered solution into his vein. A few days after this experiment, relatives found him in a lethargic state with jaundice, diarrhea and bloody vomiting and took him to the hospital.
Doctors discovered the patient had a problem with multiple organs at once: acute renal failure, liver damage, tachycardia, and low blood saturation and ionic imbalance. He was prescribed droppers to normalize the composition of the blood, vasoconstrictors to raise blood pressure, antibiotics and antifungal drugs. Despite this, he developed septic shock and DIC (excessive blood clotting) and needed plasmapheresis. Only eight days later he was discharged from the intensive care unit, and at the time of publication of the article he had already been in the hospital for 22 days.
In the patient's blood tests, in addition to the Brevibacillus bacteria , there were also Psilocybe cubensis fungi  – the same ones from which he injected himself intravenously. Apparently, due to insufficient filtration of the solution, the fungi entered the bloodstream and multiplied there, causing intoxication and multiple organ failure.
The authors of the work note that this is not the first such case – at least in the 80s of the 20th century, doctors already described a patient with similar symptoms after an intravenous injection. Therefore, McKnight and coauthors warn their colleagues: since psychedelics are increasingly used as a medicine (at the end of 2020, they began to legalize it in the United States), it is important to remind patients of the inadmissibility of self-therapy. Intravenous administration can be dangerous – doctors still do not know if it has the same psychoactive effect as the classical methods of administration.
A part of a person's essence accompanies him throughout his life: this is confirmed by a brain scan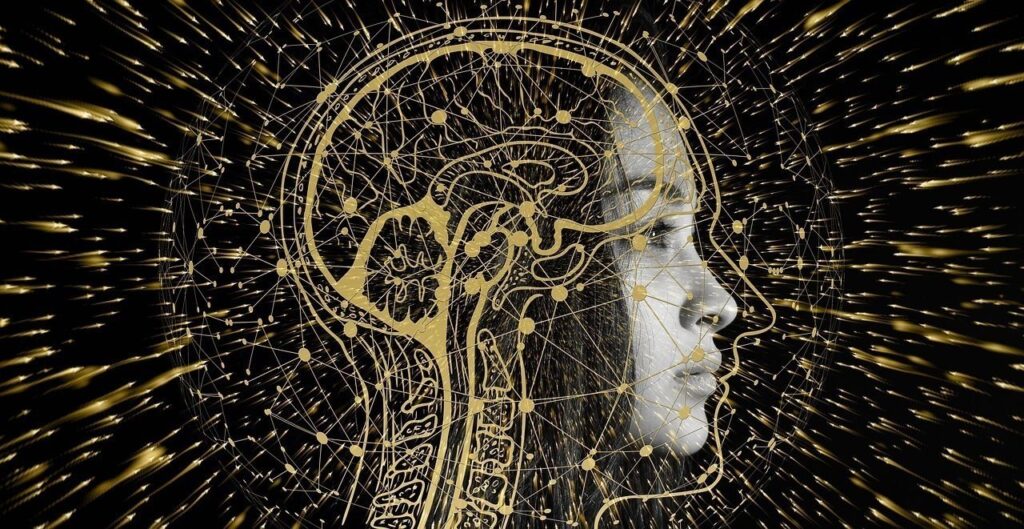 A new method of scanning the human brain has produced amazing results. It turns out that in every person there is a certain part of his essence, which accompanies him all his life from the moment of birth to death.
Scientists believe that this is the core of a person's self-awareness. It combines memories of the past with fleeting sensations of reality and provides a basis for anticipation of events in the future.
It turned out that a certain part of a person's consciousness is consistent as they grow older and older.
For centuries, scientists and philosophers have been interested in the question: can this sense of "personal self" be stable throughout life? A new psychological study with the results of a brain scan made it possible to conclude that a certain part of a person's consciousness really accompanies him throughout his life.
It is consistent as it gets older and older. Miguel Rubianes, a neuroscientist at the Complutense University of Madrid, says the aim of the study was to answer the question: Are we the same person throughout life? In combination with the results of other studies, scientists have concluded that there is a certain component that remains stable from birth to death.
The other part of consciousness remains susceptible to current changes. The scientists recognized independence as the basis of identity. And every time a person uses the word "I", he means a thread that connects together all the events and experiences that have occurred in life.
Experience gained over the years changes a person, changes the components of his identity. Each case associated with personal experiences, a broken heart, a successful career step, expected or unexpected failure lead to the fact that a person compares himself to himself before and after these events. It is a neurological programming scheme that involves visual self-knowledge as an indicator of connection with your impressions of yourself.
This effect makes it possible to cope with memories and recognition of information when it is associated, for example, with one's own photograph of an infant. Although this principle has a lot of evidence, scientists believe that the very mechanism of the brain involved in this remains a mystery.
This study was published in the journal Psychophysiology.
Beauty and diversity of our world: 10 movies that will make time stop
In the hustle and bustle of everyday life, we sometimes do not notice how time flies past us, what miracles surround us. We do not have time to listen to the rustle of leaves in the wind and we miss those minutes when the crimson moon hangs at the very horizon.
Below are 10 films that reflect the beauty and diversity of our world. You watch such a movie and forget about everything.
Kytice
7 fairy tales-ballads based on Czech folklore are filmed colorfully and poetically.
They endure a time when people were closer to nature, believed in miracles and the spirits of the forest, when the terrible and the beautiful were merged together.
Ashes and snow
Gregory Colbert's documentary has no plot, but it attracts with its stunning, unrestrained beauty, reflecting the unity of man with nature.
The film was shot for 13 years in the most exotic corners of our planet: Burma, Ethiopia, India, Antarctica, Sri Lanka, Tonga islands and many other picturesque places.
The fountain
The main character Thomas tries to find a cure for his wife Isabelle. Every day she gets worse, and he cannot be near, because he puts experiments in the laboratory. In his soul, love, the desire to be with Isabelle and the desire to extend her life are fighting.
Darren Aronofsky's philosophical drama was filmed in vivid colors, despite the fact that the director did not use computer special effects.
Samsara
This is a beautiful one and a half hour trip to the most amazing places on the planet.
Director Ron Fricke showed the inextricable connection of all people and events on earth, the cycle of death and birth, the versatility of our world, where beauty coexists with nondescriptness, and the end means the beginning.
The Bear
The story of a bear cub that lost its mother and nailed to a large wounded bear. Together they have to go through many trials, the worst of which is meeting the hunters.
The wonderful plot of the film is combined with stunning music that helps you immerse yourself in the world of nature and feel it with your whole body.
Happy People: A Year in the Taiga
The harsh Siberian nature, untouched by man, the majestic Yenisei River and the small village of Bakhta with a simple way of life.
People live and survive in these parts, rely only on themselves and also ask only themselves. Four seasons – four lifestyles for each of them.
August Rush
Young musician August Rush does not know his parents, but he really wants to find them and for some reason is sure that if he plays, they will hear and recognize him by his music.
Mesmerizing music permeates the entire film and works wonders to dispel the evil spell of separation.
Baraka
A documentary masterpiece, a philosophical essay accompanied by superb cinematography and music, goes without words. The only and main actor here is life in all its diversity and unity.
The gaze of a monkey sitting in a hot pond is equal to all the depths of cold space, and the dances of the aborigines are synchronized with the movements of the forest.
Spring, Summer, Fall, Winter… and Spring
This is a beautiful and unhurried philosophical parable about a wheel of time moving into infinity. Each time, with the beginning of a new cycle of rotation, life on earth is renewed, and everyone has the opportunity for a new rebirth.
The film by Korean director Kim Ki-dook tells about two monks – a teacher and his student – and the obstacles that must be overcome on the way to finding harmony.
Chronos
The main characters of the documentary narration are cultural and historical monuments.
They absorbed the life of the people who created them, and have remained for centuries as an imprint of bygone eras.