Scary modern cases of witch hunts and sorcerers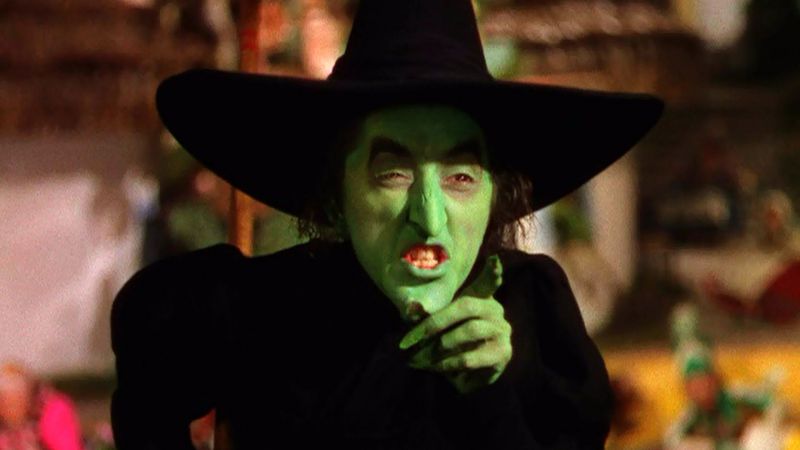 It is believed that in those dark ages, a lot of innocent women suffered because of the blindness of ignorant people who saw witchcraft in everything strange and unusual and sincerely believed in curses and malevolent damage from the evil eye. However, such "ignorance" is found in our days, as are cases of reprisals against witches.
10. Mexican killings
In April 1998, an enraged elderly man burst into the house of Modesta Navarro Nieves, in the small Mexican village of Guadeloupe del Cobre, and began to accuse the woman of being a witch and that she cursed him. He had a heavy club with him and he began beating the woman with it.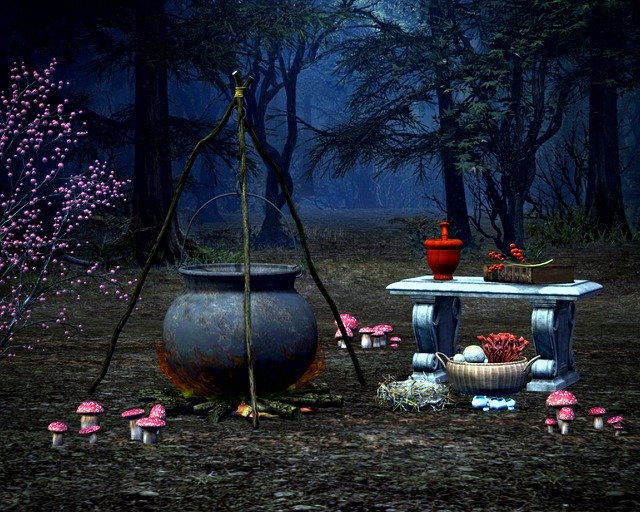 The attacker stopped only when Modesta's husband returned who attacked him with a stick and, having being hit a couple of times, he rushed to run away. When the doctors arrived to help the battered Modesta, it was already too late, the woman died from the wounds inflicted on her.
'Only' 11 years later, the police managed to get on the trail of the killer and detained him. It turned out to be the 78-year-old Santiago Ineges Olivares. And a year before his arrest in another part of Mexico, an unspecified woman was attacked and killed after accusations of witchcraft.
9. The Gambian Witch Hunters
In Gambia (West Africa) in 2009 there was a massive campaign against local witches and sorcerers. The Witch Hunters, accompanied by police and soldiers, walked from village to village and took away all suspicious people, most often the elderly.
In total, about a thousand people were captured. Threatening them with pistols, they drove them to a special shelter, where they forced them to drink a toxic hallucinogenic "medicine" in order to deprive these "witches" of the ability to conjure. Many people died, having been poisoned by this swill, and those who survived were expected to be beaten, tortured by electric shocks or at best, bullying.
The main "witch hunter", later assured that all this was done with the blessing of the president of the country. Such a "hunt" caused a great panic among the villagers and the people began to flee en masse to the territory of neighboring Senegal. Entire parts of Gambia were deserted before the witch hunters abandoned their activities.
8. New York Voodoo
On a cold January night in 2014, NYPD received a call to Estrella Castaneda's house. Near the house, they found 44-year-old Carlos Alberto Amarilla with a Bible in his hand and it turned out that he had called 911 and confessed to the murder of two women in this house.
When the police went inside, they found Estrella Castaneda lying on the bed, dead with a pillow on her face, and her daughter Lina lying on the floor in the next room. Both women were brutally hammered to death.
In a statement, Amarilla described that he had met with Estrella and was her boyfriend, but then he allegedly suddenly found out that both of these women were dangerous witches who performed voodoo rituals and wanted to use black magic on him. Amarilla received two life sentences for double murder of the first degree.
7. Executions in Saudi Arabia
In 2011, a resident of Saudi Arabia, Amina Bint Abdul Halim Nassar, was convicted of "practicing witchcraft and sorcery". In her house, bottles were found filled with a kind of "witchcraft" liquid.
According to anonymous sources, Nassar actively traded these potions, and for the creation of witchcraft potions in the country under the Sharia law, the death penalty was imposed. And despite requests for clemency from international human rights organizations, the woman was soon executed by chopping off her head.
In 2007, pharmacist Mustafa Ibrahim was likewise charged and beheaded after accusations of using magic. Allegedly, he entered the bathroom with the Qur'an and read something strange there. After this incident, a special anti-witch detachment was established in Saudi Arabia, which began to carry out propaganda among the population against the use of magic and witchcraft.
By the end of 2019, about 118 people in Saudi Arabia were accused of magical manipulation of the Koran and all this disinfo spread through anonymous scammers. What happened to these people is unknown.
6. Assault on a village witch
This incident slipped into the media in the late 1990s and occurred in an unspecified village somewhere on the Russian-Ukrainian border. A local resident, Sasha Lebedkin and his nephew, Sergei Gretsov, turned to the so-called grandmother, to ask her to remove the spell that supposedly hung from Sergei.
According to Gretsov, he was bewitched by 22-year-old Tanya Tarasova, who tried to force him to marry her, and when he refused, the girl decided to apply witchcraft. The sorceress tried to remove the curse, but then said that it was too strong.
Then, Gretsov and Lebedkin decided to take revenge on Tarasova. On the evening of February 22, 1997, they broke into Tarasova's house and attacked her and her relatives with hammers. Tanya and her three younger brothers and sisters remained unharmed, but Tanya's mother was killed in the attack.
At the interrogation, Gretsov and Lebedkin stated that they could not kill Tarasova because she "set fire to their eyes and sent strange animals to them."
5. The killing of "damned" children in Benin
In the remote villages of Benin, a poor African country, there is still a terrible belief that a baby born with its legs forward is a damned sorcerer. The tradition obliges to take such a child to the forest and kill it by striking his head against a strong tree.
More compassionate parents "just" leave such a baby in the forest under the bushes, where it soon dies of hunger and thirst or from the claws of wild animals.
"A child whose birth deviates from the accepted norm is damned and must be destroyed," say people in Baatonou, Boko and Peul.
Infants whose teeth begin to grow too late, who were born after prolonged and painful contractions, or were born head first but facing the earth, are also suspected and the same fate awaits them. And if the child is completely normal, but because of the poverty of it's parents, from the youngest years starts to steal food because of hunger, then it is also considered damned and can also be easily killed.
Western researchers who have visited Benin are horrified by such traditions and call them barbaric and completely inhuman. However, they cannot do anything, because such a practice is fully supported by the Benin authorities.
4. Attacks in Zambia
In January 2017, an 80-year-old Zambian resident traveled to the northern province of Copperbelt to visit her grandson. But as soon as she came to him, her little great-grandson, the son of her grandson, suddenly became ill and died suddenly.
Very saddened by the loss of his son, his father consulted a local healer and he blamed his great-grandmother for the death of the boy. He indicated that the illness of the child arose precisely with her arrival.
Early in the morning, all the neighbors of this family woke up from the heart-rending screams of a woman, her own grandson brutally beat her with a stick and shouted "Now it's your turn to die, witch!". After Beating the old woman, he then pushed her right into the fire. A little later, the grandmother died of wounds and burns.
A similar case in Zambia is far from uncommon, a lot of elderly people are attacked by their own relatives, who accuse them of causing damage, evil eye or other witchcraft. In 2017, about 25 old people and old women were brutally killed for this reason.
3. Lynch Courts
In 2008, in Papua New Guinea, villagers broke into a pregnant woman's house and dragged her outside, accusing her of witchcraft that led to her neighbor's sudden death. They threw a rope around the woman's neck and hung her on a tree.
Fortunately, the rope was tightened ineptly and the woman managed to stay alive. For several hours she was hanging from the tree, struggling with the rope, but then she managed to free herself. Her unborn child was not injured either.
Similar cases in Papua New Guinea occur regularly, only in 2019 there were about 50. Local tribes are very superstitious and still believe in their own religions, and treat everything strange and unusual as an intervention of Evil.
In 2009, there was an absolutely terrible case when a crowd of teenagers accused one of their peers of witchcraft. They dragged her to a landfill, where they stripped her naked, beat her, and then tied her to a pile of tires and set them on fire.
The unfortunate remains were discovered only a few days later, when local residents began to complain about the unpleasant smell of burnt flesh, which was distributed throughout the district.
2. The killing of albinos in Tanzania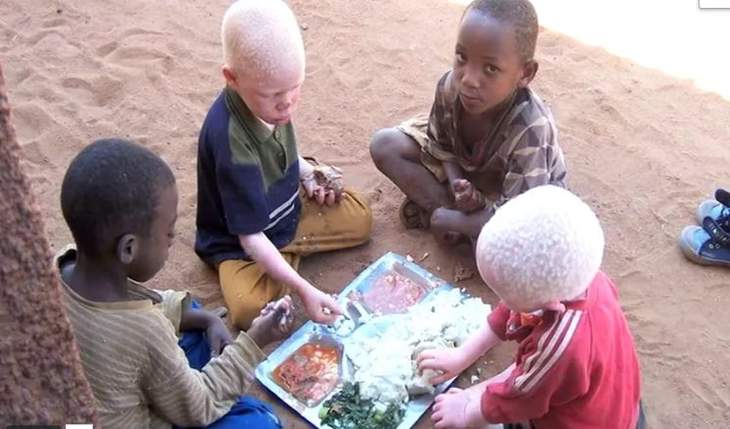 In Tanzania, albinos are considered supernatural beings associated with the world of spirits and magic. Therefore, every part of the albino's body is worth its weight in gold, because it can bring good luck or cure diseases.
Because of this, albinos, especially girls, are literally hunted. There are frequent cases when murderers burst into the houses where the albino lived and chopped the child alive into pieces right in front of it's relatives. In 2014 alone, there were more than a thousand cases of attacks on Tanzanian albinos and, according to human rights defenders, they will only increase.
To save albinos, they are trying to put them in special boarding houses, which are well guarded, but there are still very few such houses from benefactors.
1. Nightmare Christmas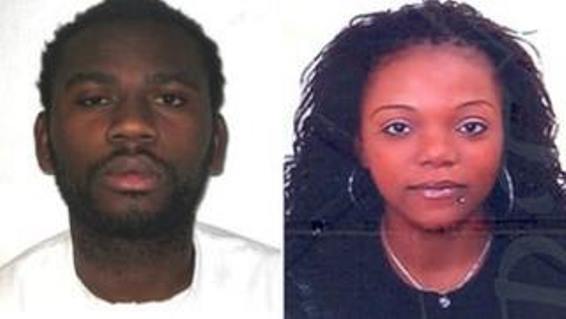 At Christmas 2010, 15-year-old Kristy Bamu was visiting London with his 29-year-old sister Magalie and her boyfriend Eric Bikubi. Everything was quite normal and suddenly, at some point, Magalie and Eric attacked Kristy in a rage and began to beat him, and then tortured him with knives, a broken bottle and a hammer.
They demanded that Kristy confess that he was a sorcerer and that he wanted to harm them with 'kindoki' -or witchcraft. Kristy at some point, could not bear the pain and did it.
After that, the torture became even more cruel. With the help of pliers, the sister and her friend tore off Kristie's ears, and then they dragged the bleeding teenager into the bathroom and threw him into the water "in order to expel the evil spirit from him." However, tortured Kristy drowned immediately.
The court decided to give Eric Bikubi and Magalie Bamu prison sentences of 30 and 25 years, respectively.
Physicists believe that parallel universes exist and soon this can be proved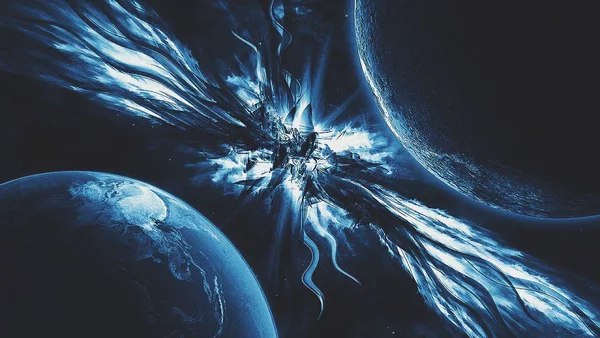 Have you ever caught yourself thinking that you exist in a parallel universe and everything is different there? However, such thoughts, when scientists, rather than ordinary people, indulge in them, can tell a lot about how our Universe works.
So, one of the latest scientific works of theoretical physicist Stephen Hawking was devoted to parallel universes and methods by which one can prove / disprove their existence. But even if parallel universes exist, what are they?
What do physicists think of parallel universes?
According to Themindunlished.com, theoretical physicist Sean Carroll expressed the view that the small-scale structure of the universe indicates the existence of many parallel worlds. Shocking comments were made on the Jeff Rogan Experience (JRE) podcast last year. Carroll says that the fact that tiny particles, such as electrons and photons, do not have a single given location in the universe, suggests that there are many parallel universes.
It should be noted that quantum physics is something that the human imagination does very poorly. For this reason, many pseudoscientists and all kinds of gurus love to mix a couple of words about quantum physics into their own ideas about the Universe. They proudly declare this at seminars and write posts on social networks. As the saying goes, if you do not understand what is happening, start talking about quantum physics. So you need to be very careful and be able to distinguish speculative statements from statements of real scientists.
In a recently published article on the secrets of the world, we discussed quantum physics – the dance of electrons around the nucleus of atoms. This once again confirms what we already knew – at the quantum level, everything is really different. Just think about it – the empty vacuum of space is filled with tiny particles that constantly appear and disappear. Moreover, Bell's theorem — a fundamental construction in quantum mechanics — can prove the existence of multiverses. This theorem deals with situations where particles interact with each other, become entangled, and then diverge in different directions. Of course, there are still equations, laws of physics, and laws that must be obeyed, but Carroll does not exclude the possibility that some alternative worlds may indeed exist.
In the past, Carroll put forward several innovative but controversial theories about the nature of time and the Big Bang. According to one of his hypotheses, the Universe did not arise as a result of a gigantic explosion, but is an infinitely ancient, constantly expanding Universe, in which time can flow both forward and backward. Sounds exciting, doesn't it? Carroll also believes that quantum physics is not just an approximation to the truth. Now scientists are confronted with the secrets of dark matter and dark energy, and given the fact that not everything is consistent with Einstein's General Theory of Relativity, it is time to address our understanding of the quantum world.
In 2011, physicist Brian Green wrote a book called Hidden Reality: Parallel Universes and the Deep Laws of Cosmos. In it, the British physicist and popularizer of science writes that scientists cannot avoid having any version of the multiverse in their studies. Many physicists are thinking about a particular version of the theory of a parallel universe. If all this is complete nonsense, then this is a waste of time and energy. But if this idea is true, then this is a truly fantastic revolution in our understanding of the world and the Universe.
Stephen Hawking also suggested that, thanks to quantum mechanics, the Big Bang gave us an infinite number of universes, not just one. To try to prove the presence or absence of parallel worlds, Hawking, co-authored with Thomas Hertog of Leuven University (Belgium), suggested that if the multiverse exists, it should have left a trace in the relict radiation. A probe with a special detector, which Hawking and Hertog offer to send into space, will be able to detect it. 
So it is possible that Green, Carroll, Hawking and Hertog are right. Researchers at the Oak Ridge National Laboratory in Tennessee recently announced their desire to find out whether multiverse or mirror images exist of our own reality. The New Scientist writes about this, so we are waiting for further details and hope that they will succeed soon!
These people woke up in the future. Their memory erased dozens of years of life
Due to the rare form of amnesia, Naomi Jacobs and Kim Denikola forgot their decades of life. From their point of view, they suddenly found themselves in the future and were able to look from the outside at the changed world and at themselves many years later.
Kim did not know how she ended up in the hospital. On the eve in high school there were final exams. She remembered how she left school and headed for her car – and nothing more. Perhaps an accident has occurred? If so, then everything worked out, because she felt no pain.
The nurse noticed that the patient woke up and spoke to her. "Do you know what year it is?" she asked. The question was part of a neurological test for unconscious patients. "Yes, ma'am," Kim replied politely. "It's 1980 now." The world goes crazy with a Rubik's cube, Michael Jackson and Blondie, and in theaters, Darth Vader explains to Luke Skywalker who his father is. Kim was 18 years old, she was finishing school.
The preoccupied nurse asked another standard question: "Who is the president now?" "Ronald Reagan," Kim recalled. In November, a former actor won the Democrat election. Jimmy Carter has been at the head of the country since 1977, however, Reagan will enter into the rights only next year – after the inauguration in January. The answer did not at all have the effect that the girl was counting on.
The nurse left and returned with an unfamiliar old man. He turned to Kim as if he knew her well, although she definitely saw him for the first time. No one ever told her what happened. "I felt completely lost," she says. – I kept waiting and waiting for when mom and dad appear. When you're 18, it usually does. But they did not come."
In the toilet, Kim looked in the mirror and saw herself in horror. "There wasn't the girl I remembered, – "A 56-year-old woman was looking at me." This was, in her words, the beginning of her "awakening." She learned that almost 40 years have passed since school exams from her last memory. The unfamiliar old man is her husband, and they have children and even grandchildren, whom she completely does not remember. And the parents died.
Memory loss
According to the stories of relatives and friends, Kim Denikola restored the latest events before losing her memory. In October 2018, she returned from a weekly circle with her catholic church. On the street, her eyes clouded with a terrible headache. The woman called her husband. "He advised me not to drive, but to ask someone from the circle to take me to the hospital," she says.
On the way, she lost consciousness – and the memory of everything that happened after 1980. Doctors believe that the woman survived transient global amnesia, but so far have not been able to determine the cause. "No one can say exactly what happened," the woman complains. – It could be a microstroke that cannot be seen, or a small traumatic brain injury. Or perhaps a reaction to a cure for muscle pain that I took the night before the incident."
People lose their memory in different ways. Soap opera characters who do not remember their name, past, or other people suffer from retrograde amnesia. With it, access to information about past events is partially or completely lost, but the rest of the memory is not disturbed.
Anterograde amnesia deprives people of the ability to create new memories. They remember everything that happened to them before the illness, but forget about what happened yesterday, an hour or even a minute ago. It was the suffering of the main character of the film "Memento", directed by Christopher Nolan in 2000.
Transient global amnesia, which hit Kim Denikola, has the traits of both retrograde and anterograde amnesia. A person does not forget who he is and does not lose his skills (for example, the ability to drive a car), but loses his memory of the past and for some time loses the ability to create new memories. Fortunately, not forever. In most cases, transient global amnesia passes in a few hours or days, less often – weeks. Everything ends safely.
In 2012, the Dutch writer Daan Heerma van Voss faced transient global amnesia. The loss of memory was so short that it seems almost a curiosity.
"All day friends, relatives and former lovers came to me to talk about what, in their opinion, was part of my life. I listened, nodded and instantly forgot their words, –he told New York Times. Gradually, I calmed down, and all my memories returned to me (however, who can guarantee that it is really all of them?). I was told that I did not have a stroke, there are no signs of permanent brain damage either. According to the doctors, I was in great shape."
Journey to the future
The story of Naomi Jacobs from the UK, who survived transient global amnesia in 2008, is much like the case of Kim Denicola. Once she woke up with full confidence that she was 15 years old – 17 years less than in reality. "I remember looking at myself in the mirror and screaming, –she writes . – From the point of view of a 15-year-old girl, what I saw was horror. Who is this aging woman with wrinkles, spots and bags under her eyes? "
Jacobs compares her feelings with time travel. Everything was new to her – both the world and her own life. But she, unlike Denikola, forgot only 17 years. She was transported into the future by as many as 38 years. "It was very interesting to see how much everything is different now than in the 1980s, how much has changed," she says. – I did not know about Donald Trump, did not know who Barack Obama or Bill Clinton are. "
The only computer that she came across in 1980 was in the school library. "It was a big white box in which you had to insert a floppy disk to record information," the woman says. "The last TV I remember was a drawer on the floor." To switch the channel, I had to get up and go up to it. And now our TV is hanging on the wall, it is very narrow and thin. When you watch it, it's a completely different sensation. " She liked the video chat on the phone, the social networks were rather perplexing (to her taste, there are too many unnecessary disputes), and the television got better, but the dominance of advertising spoils everything.
Jacobs was more shocked by the meeting with himself. In her youth, she had no doubt that she would do something creative. Perhaps she will become a journalist and will travel around the world. "At 15, you don't know who you will be at 32," she admits. – When I woke up in the future, I wanted to say: "Wait, it's not like I wanted." I turned out to be a single mother, who vegetates with a cat in a tiny apartment and drives some kind of pimped. I had no work, I studied as a psychologist and lived on handouts from the state. How could this happen? I was terribly disappointed. "
New life
At first, Jacobs did not want to go to the doctors. It seemed to her that the next day she would wake up in the past, and everything would be fine. When this did not happen, the woman took out a diary that had been kept for almost 20 years and began to read it. There were answers to all her questions.
For Kim Denikola, the diary was replaced by a box of old photographs. "I'm slowly learning to connect names and faces, learning to live in 2019," she says. Her amnesia has not passed for three months, and doctors do not exclude that the memory is lost forever.
Jacobs was lucky: her memory recovered after seven weeks. Seeing herself from aside, she decided to start her life anew. "Now everything is different," she writes. – When I wake up, I focus on what is really important. I try to do something at least once a day that makes me like to be me. I used to be surrounded by people, because of which I thought of myself badly. After amnesia, I realized that you don't need to think like that. This has become the foundation on which I am now building my life. "
The triangle of being. Do we live in 3 universes at the same time?
We are used to thinking that the Universe is what surrounds us. The universe includes galaxies, solar systems, stars, planets and ourselves. But what if the universe is in each of us? And not one, but two. Total, three Universes in which each person lives. Let's look at each of them in more detail.
1. The universe is reality . This is what is around us, the visible Universe, the cosmos, physical reality.
2. The universe is thinking . Information, logical chains, assumptions, conclusions, judgments, a system of views and values ​​… all these are components of the second Universe in which a person lives. What happens in the head of an individual person may not be connected with the universe-reality. Human thinking is the world that each of us creates for himself. Creates, modifies and complements. Thus, each of us people is the creator of a whole unique Universe.
3. The universe is a dream . This Universe, in which two others meet: reality and thinking, but it is not only a meeting place. Dreams have their components, as in other universes, their objects and the connections between them, there is some logic, meaning. However, a person can not always understand the meaning of sleep. It is believed that dreams are formed from a person's previous experience. But this is a very simple explanation that is not true. Often people in dreams see what is not and was not in their lives, not at all on this planet and in its visible surroundings. In the future, the Universe-dream will become more understandable, predictable and manageable. Yes, people of the future will be able to choose what to watch in a dream, and in detail. It is possible that such technological solutions will appear in the Universe-reality in the coming decades.
Thus, each of us does not live in one Universe, but in three at the same time. Apparently, each of them is somehow connected with the rest. For example, the thought that has arisen (Universe-thinking) may be the result of a dream (Universe-dream) and serve as a reason for creating an object (Universe-reality).
The triangle of being is three Universes, the first of which was created by man (the Universe-reality), the second is created by man (the Universe-thinking), and the third is the result of the interaction of reality and thinking (Universe-dream). The triangle of being is not static. He is in constant motion. Due to this, every day we think not the same thoughts, every night we see different dreams and what is happening in reality today does not coincide with what happened yesterday.
The triangle of being is always growing. The universe-reality is expanding, new stars, planets, new objects created by man appear, … The universe-thinking generates new thoughts and connections between them, people today know more than yesterday. The dream universe every time shows a person a new result of the interaction of reality and thinking, adding something of their own, thereby increasing the number of dreams a person sees.
Three Universes in which a person lives … Or maybe there is a fourth, which is hidden from our view and understanding?