Russia unveils its LASER CANNONS that can destroy targets 'within fractions of a second'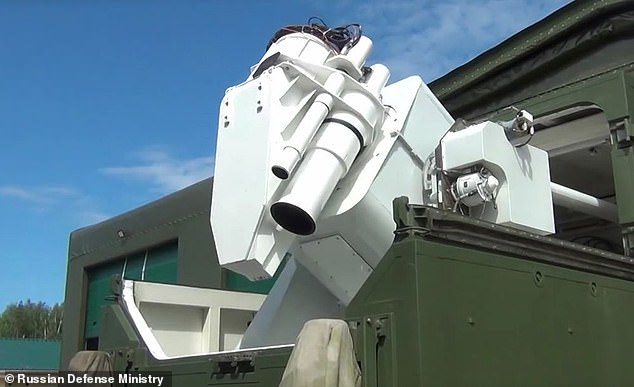 Russia has unveiled a powerful new laser weapon which it claims can take down targets 'within fractions of second'.
The space age laser, named the Peresvet after a sixteenth century Russian warrior monk, is already being deployed and used by Russia's armed forces – according to the country's government.
Remarkable footage showing the weapons system in action was posted on the Russian defence ministry's social media account on Wednesday.
It showed the advanced laser system being brought out of a hangar and activated remotely by a soldier.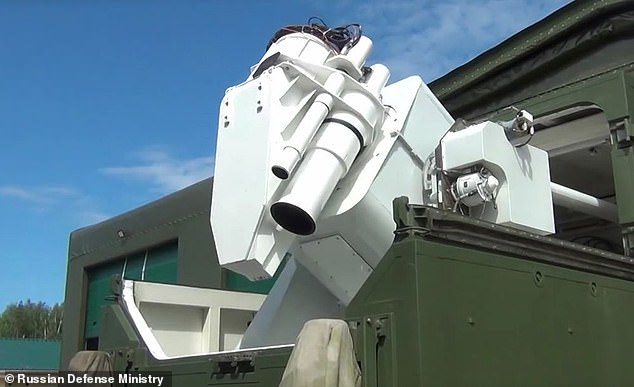 Little is known about the potency of Vladimir Putin's latest piece of kit as the Russian government has revealed nothing about its capabilities.
However, similar weapons systems which have been developed in other countries are used to take down planes and missiles by disabling their electronics from miles away.
Russian Deputy Defense Minister Yuri Borisov told his ministry's newspaper Krasnaya Zvezda on Monday that the machine can 'take down targets within fractions of a second'.
'We can talk a lot about laser weapons and movies were made about them a long time ago and fantastic books have been written, and everyone knows about this,' Borisov said.
'But the fact that these systems have started entering service is indeed today's reality.'
'Starting from last year laser systems have been entering service that allow disarming a potential adversary and hitting those facilities, which are the targets,' he added, saying such a device could take out targets 'within fractions of a second.'
The Peresvet programme has been shrouded in secrecy, with Vladimir Putin playing his cards close to his chest about the potential of the technology in a speech earlier this year.
During his State of the Nation Address on March 1, Russian President Vladimir Putin said that 'significant progress' was achieved in Russia's laser weaponry program and 'there are all reasons to believe that we are one step ahead our rivals in this sphere.'
However, he gave no further details, saying only that the time was not ripe at that moment.
'I do not want to reveal more details. It is not the time yet. But experts will understand that with such weaponry, Russia's capacities for defending itself have multiplied.'
Read More: https://www.dailymail.co.uk/
A New Pandemic Could Kill 80 Million People, Experts Warn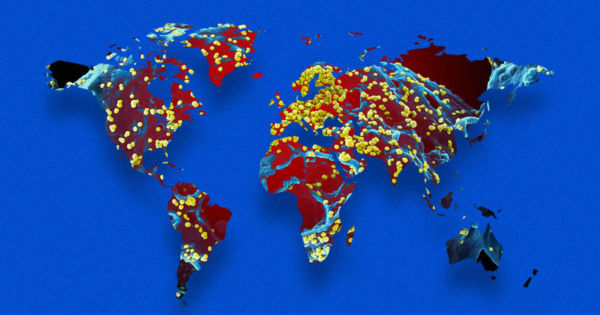 Are we ready for the next global pandemic? Maybe not.
Let's back up, though. In 2018, the World Health Organization and the World Bank co-convened the Global Preparedness Monitoring Board (GPMB), an independent group of experts focused on global health emergencies.
On Wednesday, the GPMB published a report assessing the world's current preparedness for a major health crisis and — spoiler alert — things aren't looking great.
After taking into account everything from emerging political trends to climate change, the team concluded that "there is a very real threat of a rapidly moving, highly lethal pandemic of a respiratory pathogen killing 50 to 80 million people and wiping out nearly 5 percent of the world's economy."
"A global pandemic on that scale would be catastrophic, creating widespread havoc, instability and insecurity," the authors continued. "The world is not prepared."
The world might not be prepared for such a crisis right now, but the GPMB experts think it still has time to get on the right track.
They even outlined seven specific actions world leaders could take to increase our preparedness, including the full implementation of International Health Regulations, increased investment in vaccine research and development, and the establishment of strong national preparedness systems.
"For too long, we have allowed a cycle of panic and neglect when it comes to pandemics: we ramp up efforts when there is a serious threat, then quickly forget about them when the threat subsides," the report's authors wrote. "It is well past time to act."
US Analysts Paints Grim Prospects of US-Russia Nuclear War, 18M Casualties Per Hour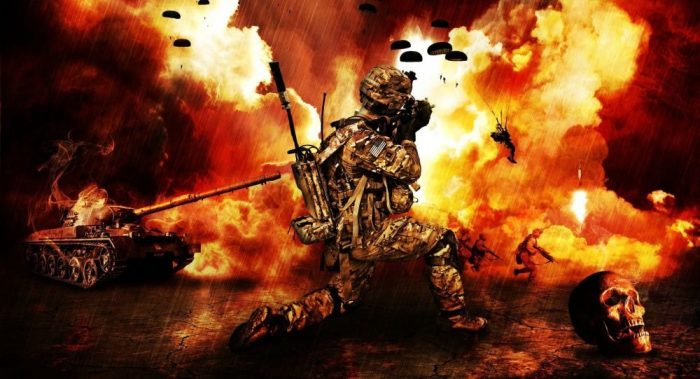 Moscow has repeatedly cautioned the US against deploying short and medium-range missiles near Russia's borders in the wake of Washington's withdrawal from the Intermediate-Range Nuclear Forces (INF) Treaty.
American researchers at Princeton University have presented the results of their modelling of the most drastic scenario of a conflict between NATO forces and Russia with the use of nuclear weapons. In a video accompanying the research, called Plan A, the analysts show step by step how the two sides would arrive at almost complete mutual annihilation.
In the opinion of the Princeton researchers, a conventional war would turn nuclear after the sides use tactical nuclear strikes in order to halt the advance of conventional forces. The next step would be a massive nuclear exchange, with Russian aviation practically annihilating Europe and nearby NATO bases, which in turn would fire retaliatory strikes against Russian launch sites.
After this, according to the analysts, Russia and the US would likely use most of the remaining arsenals to destroy each other's key military objects and would use the remaining nukes to target the most populated cities and economic centres to prevent a rapid recovery. The modelled nuclear war is expected to leave all parties involved devastated.
According to the researchers' estimations, an overall exchange would take less than five hours in total and leave 34 million dead and 57.4 million injured immediately. This, in turn, means that the projected conflict could result in around 18 million casualties each hour. The analysts added that the numbers would rise after the last strikes due to nuclear fallout and "other long-term effects".
The scientists indicated that the simulated stand-off was based on the real nuclear force postures of the countries involved and was made to "highlight the potentially catastrophic consequences of current US and Russian nuclear war plans".
Tim Korso
Sputniknews
Asteroid Almost Twice as Big as London's Shard Tower Heading Toward Earth
Tesla and SpaceX CEO Elon Musk has previously claimed that the Earth has no defense against giant asteroids approaching the planet, with NASA and SpaceX currently developing systems that would help to redirect space rocks from bumping into the Earth.
A monster asteroid larger than the world's largest buildings, including London's the Shard, will be passing near the Earth at a speed of 23,112 km per hour on 14 September, Live Science reported, citing the Center for Near Earth Object Studies (CNEOS).
The huge space rock called 2000 QW7 is approximately measured to be between 290 and 650 meters in diameter, which in comparison to 311-metre the Shard and 828-metre Burj Khalifa seems quite immense.
Nevertheless, it is quite unlikely that the giant will hit the Earth, according to CNEOS, as 2000 QW7 will pass within 0.03564 astronomical units from our planet, which is around 5.3 million km.
As the asteroid, just like our planet, orbits the Sun, the last time it approached the Earth was around 18 years ago, on 1 September 2000, and it is expected to come close again in 2038 (if we survive this time).
Previously Tesla and SpaceX CEO Elon Musk had sparked fears about Earth not being able to defend itself against giant asteroids, such as the 99942 asteroid Apophis known as "God of Chaos", that are considered potentially dangerous if they come within 7.4 million km from Earth, according to space organizations.
Elon Musk's SpaceX and NASA are reportedly working together now on an asteroid redirect mission impeding the arrival of Apophis in April 2029, which will test Earth's ability to defend itself against giant asteroids.
Sputniknews