Russia Orders Obama: Tell World About Aliens, Or We Will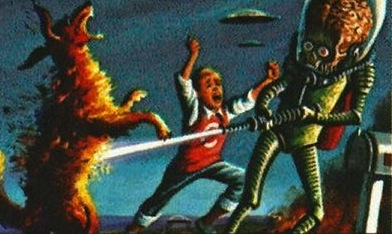 A stunning Ministry of Foreign Affairs (MFA) report on Prime Minister Medvedev's [photo top right] agenda at the World Economic Forum (WEF) this week states that Russia will warn President Obama that the "time has come" for the world to know the truth about aliens, and if the United States won't participate in the announcement, the Kremlin will do so on its own.
The WEF (The Forum) is a Swiss non-profit foundation, based in Cologny, Geneva and describes itself as an independent international organization committed to improving the state of the world by engaging business, political, academic and other leaders of society to shape global, regional and industry agendas.
The Forum is best known for its annual meeting in Davos, a mountain resort in Graubünden, in the eastern Alps region of Switzerland. The meeting brings together some 2,500 top business leaders, international political leaders, selected intellectuals and journalists to discuss the most pressing issues facing the world, including health and the environment.
Medvedev is scheduled to open this years Forum where as many as 50 heads of government, including Germany's Angela Merkel and Britain's David Cameron, will attend the five-day meeting that begins on 23 January.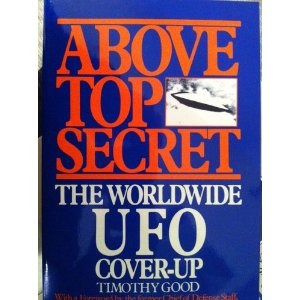 Critical to note about this years Forum is that the WEF, in their 2013 Executive Summary, scheduled for debate and discussion a number of items under their X Factors from Nature category, and which includes the "discovery of alien life" of which they state: "Proof of life elsewhere in the universe could have profound psychological implications for human belief systems."
Equally critical to note is that Medvedev, after completing a 7 December 2012 on-camera interview with reporters in Moscow, continued to respond to reporters and made some off-air comments without realizing that his microphone was still on. He was then asked by one reporter if "the president is handed secret files on aliens when he receives the briefcase needed to activate Russia's nuclear arsenal," Medvedev responded:
"Along with the briefcase with nuclear codes, the president of the country is given a special 'top secret' folder. This folder in its entirety contains information about aliens who visited our planet… Along with this, you are given a report of the absolutely secret special service that exercises control over aliens on the territory of our country… More detailed information on this topic you can get from a well-known movie called Men In Black… I will not tell you how many of them are among us because it may cause panic."
Western news sources reporting on Medvedev's shocking reply about aliens stated that he was "joking" as he mentioned the movie Men In Black, which they wrongly assumed was a reference to the 1997 American sci-fi adventure comedy about two top secret agents battling aliens in the US.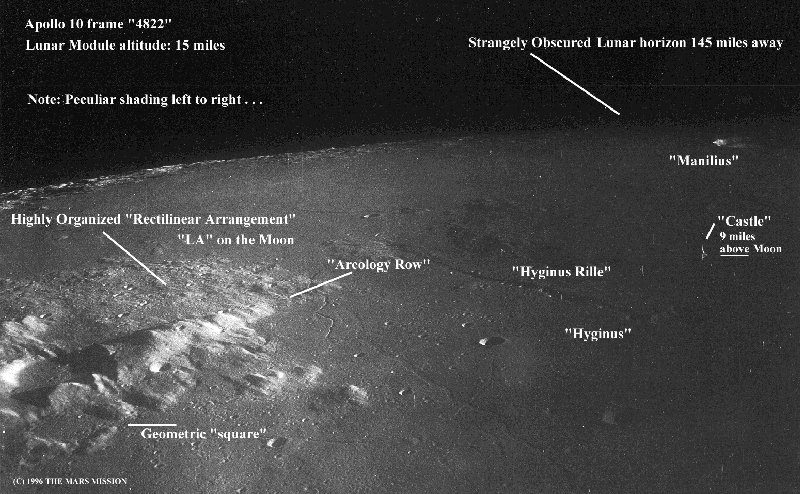 Medvedev, however, wasn't referring to the American movie but was, instead, talking about the famous Russian movie documentary Men In Black which details many UFO and alien anomalies. [Full MIB length movie in Russian with English subtitles can be viewed HERE.]
Where Western news sources quoted Medvedev as saying "More detailed information on this topic you can get from a well-known movie called 'Men In Black,'" his actual answer was, "You can receive more detailed information having watched the documentary film of the same name."
The reason(s) for Western propaganda news outlets deliberately distorting Medvedev's words become apparent after his shocking statement, and as evidenced in just one example of their so called reporting on this disclosure of alien life already being on our planet where the title of one such article was "Russian Prime Minister Dmitri Medvedev makes a crack about aliens, and conspiracists promptly lose their minds."
If anyone is "losing their minds" about aliens, it must be pointed out, it is certainly not Russia, but the Vatican, which in November 2009 announced it was "preparing for extraterrestrial disclosure".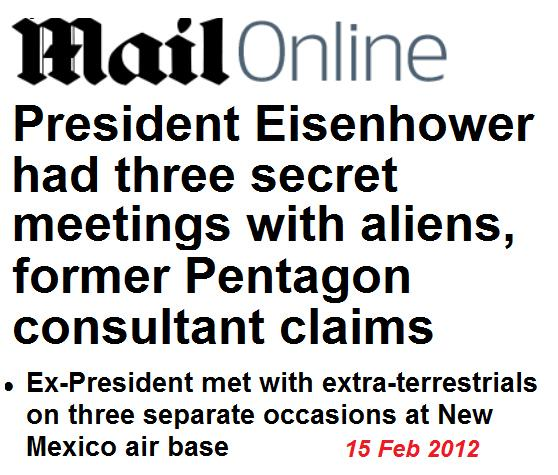 Equally, and apparently, "losing their minds" are US government officials themselves, such as former Pentagon consultant Timothy Good, and author of Above Top Secret: The Worldwide U.F.O. Cover-Up, who in February 2012 stated that former President Dwight Eisenhower had three secret meetings with aliens who were 'Nordic' in appearance and wherein a 'Pact' was signed to keep their agenda on Earth secret.
With the recent discovery in the Russian city of Vladivostok of a 300-million-year-old UFO tooth-wheel, and scientists, astronauts and YouTube users reporting increasingly strange happenings on the moon, the European Space agency reporting their discovery of a 1,000 ancient river on Mars, and UK and Sri Lanka scientists saying they now have "rock solid proof of alien life" after finding fossilized algae inside meteorite, the only ones who seem to be truly "losing their minds" are the Western, especially American, propagandists who for decades have covered up one of the most important stories in all of human history that "we are not alone."
To if Medvedev will be able to convince the Obama regime to tell the truth about UFO and aliens at the WEF this week it is not in our knowing. What is in our knowing, though, is that with or without the US, the Kremlin will surely begin the process of telling the truth about that which we already know to be true.
If you fancy a camping trip this summer, then why not spice things up a bit by camping in a haunted location or an alien zone. Camping in areas where UFO's have been spotted is a thrilling experience, and who knows, you may wind up experiencing your very own close encounter of the third kind.
And what better time to ponder over the mysteries of the universe and the vast potential for alien life than while you're on the open road!
Jump on board the Extraterrestrial Highway
There is no better place for an alien focused camping trip than the Nevada State Route 375, also known as the Extraterrestrial Highway. It's a vast and lonely 98 mile stretch of road that has had many reported UFO sightings, hence the nickname.
Camping or RVing on this route will give you your best shot at an alien encounter but do be aware that spending long periods in a location such as this, far away from human civilization will increase your chances of an encounter with unexplained.
Quirky stops along the way
There are also some great little stops along the route that will enrich your extra-terrestrial experience. 'The Little Aleinn' is undoubtedly one of the most famous stops along the route.
Once you've had your fill of alien patties, we mean beef burgers… You can take a look at the UFO-themed merchandise in the gift shop and have a chat with the staff about the different alien encounters that have been recorded on the road, and they can point you in the direction of the UFO crash sites and the mysterious area 51.
Catch a glimpse of Area 51
Visitors are of course limited on how close they can get to the infamous and highly classified area 51, besides, the US government wouldn't want you uncovering the world's best kept extra-terrestrial secrets.
In any case, just make sure you're on the lookout at all times, particularly if you are camping off road out there in the wilderness, as you never know what you might see. Turning your attention skywards at night is an absolute must as the stargazing opportunities are unparalleled.
Strange sightings in the desert and forests of Arizona
Sedona, Arizona is also one of the most popular destinations in America for spotting UFO's. Sedona first appeared on the alien hot spot map after local residents witnessed an array of mysterious and unusual lights in the night sky back in 1997.
There are a number of tours that go out there during the night for visitors where you will be equipped with telescopes, binoculars and night-vision goggles. This might be your best chance at spotting alien activity, as the amount of recorded sightings of alien activity is astonishing. Many reports indicate sighting of portals, orbs, aliens and even Bigfoot.
The secret Ranch
Another popular location in the heart of the National Forest that draws in a high number of tourists is the mysterious Bradshaw Ranch. Reports say that this infamous ranch has actually been confiscated by the U.S government because it was reported to have accommodated an extremely powerful inter-dimensional portal…
While visitors are not permitted to enter the National Forest at night, there are a number of tour operators that will take you there for an overnight stay, leaving at dusk. According to many accounts, it is during the last hour of twilight that many of these strange and exciting phenomena's take place.
A secret alien base in the Tonto National forest
This isn't the first reference to there being a secret alien base in this location. Former US Airforce Intelligence Officer George Filer claimed that aliens in UFOs were helping the US during the Vietnam War. He is now the Director of the world's largest organization dedicated to alien and UFO investigation known as the Mutual UFO Network (MUFON).
The most major base is said to be located in the Tonto National Forest in New Mexico, where there has also been a spate of unexplained disappearances in the last 30 years, with mysterious circumstances surrounding them such as abandoned cars with people's valuables left behind.
If you decide to go camping in this location, make sure you don't leave the tent alone, and be sure take a few torches with you to conduct your own alien investigations.
Mysterious Disappearances
During the construction in 2013 local officials received a call from a man who claimed to have seen UFO's and aliens working together with people on site, as well as severed heads, which he claimed to have pictures of.
This man was early 60's and reported to be perfectly sound of mind. He said he called the local office near the site only to find that the people there seemed to turn a blind eye to the allegations which he found suspicious.
In light of these shocking discoveries and supposed high presence of alien activity, camping in the Tonto National Forest is not for the faint hearted. If you are a thrill seeker of the highest order with oodles of courage and a keen imagination then this is undoubtedly one of the best camping in an alien zone locations.
Camping at the location of one of the most famous UFO sightings
Another popular hotspot for Extra-terrestrial activity is Mount Rainer in Washington. 1947 was a particularly active year for UFO sightings in the United States. On June 24th 1947 a civilian pilot named Kenneth Arnold reported seeing 9 glowing bright blue and white objects soaring through the sky above Mount Rainer in a V formation at an estimated 1700mph.
He described the objects as saucer like, describing their erratic motion as like a saucer skipping across the water, it is because of this sighting that people believe that most UFOs are shaped like flying saucers. This reported sighting was considered to be the first most significant and widely reported in the United States.
Despite the enthralling alien encounter possibilities, the views across Mount Rainer are reputed to be absolutely breathtaking, and there are tons of stunning camping destinations across the park.
You could choose to camp at the foot of Mount Rainer of brave a trek up to its summit if you are feeling adventurous. Some great destinations that offer fantastic views of the night sky include the Glacier Basin, Mystic Camp, White River and Cougar rock.
TR – 3B ASTRA – From Myth To Reality
If you have any idea about the sightings of UFOs (unidentified flying objects), you probably just stare at the sky and wonder what aliens control these things. For, TR-3B Astra, it is not what you'd expect at all.
To understand the truth about TR-3B Astra is to catch a glimpse into the world of Aurora, one of the best kept secrets by the government today. To clarify this, Aurora is not a planet of aliens or an invading army of cyborgs. As a matter of fact, this is happening right here on the U.S. soil.
So, what is this TR-3B Astra?
The TR-3B Astra, also known as the black triangle, is a nuclear-powered anti-gravity aircraft secretly built and maintained by the U.S. government.
It all started in 1982 and is part of the Black Program, a secret Air Force project funded with what is known as the Black Budget (estimated to be worth about $3 billion).
The technology behind this aircraft is considered beyond everyday technology. Some even point out that it might as well have been inspired by alien technology. For example, this aircraft can move stealthily, a feat uncommon during those times.
The TR-3B Astra is extremely lightweight, giving it the ability to easily outmaneuver other aircrafts. This is possible through a technology known as the MFD technology. The MFD is a short form of a circular plasma-filled accelerator ring, called a magnetic field disruptor.
This technology designed by the Sandia and Livermore Laboratories is so powerful that it was totally kept a secret by the government, making it officially non-existent. As you would expect, a lot of money goes into this research.
A good amount of citizens' taxes go to fund this project carried out at the Area 51 Groom Lake Air Base in Nevada. To understand how massive the operations going on in Nevada are, know that the government owns about 80% of all the lands in Nevada.
Source: Matrix World Disclosure
UFO Lands On A Mountain In Trinidad And Filmed By Witnesses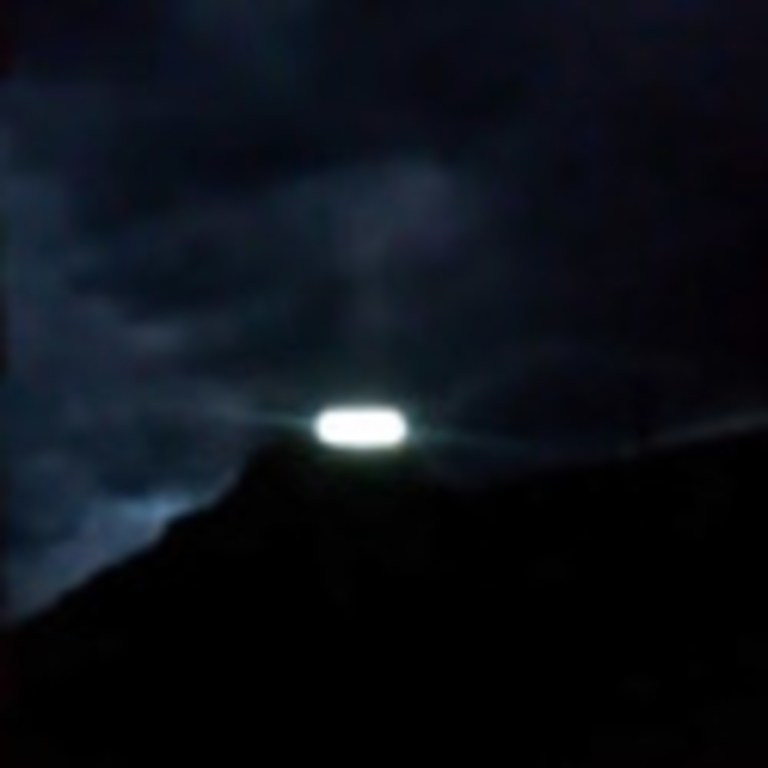 On the evening of January 14, 2019, Ms. Dorothy Romero, who lives in the city of Trinidad, Colorado (United States), witnessed with her husband the landing of an unidentified flying object on the historic Simpson's Rest mountain. Then the video sent by the witness claiming UFO Lands On A Mountain In Trinidad.
«My husband was outside to wash our porch when he saw a UFO flying directly over our house … At first I didn't believe him and I thought it was just flashes and lightning. However, my husband insisted and claimed that the object had landed at Simpson's Rest, on the mountain directly behind our house. When he landed, he produced sparks that seemed to come out of the bottom of this mysterious object, "Dorothy related.
«I had my phone in my hand and started recording what was happening. I regret that the quality of the video is not the best, but you can see very well the bright UFO behind the roof of our house, which later disappeared without a trace, as if it had vanished.
To clear up any confusion, it should be noted that the UFO in question is spherical and can be seen somewhat below the luminous sign of the city of Trinidad (as specified by the witness in English in the video).
The mountain where the UFO would have landed owes its name to George S. Simpson, a famous explorer, merchant and pioneer who settled in what is now the city of Trinidad in 1848. History tells us that the explorer survived an attack by the Ute natives when hiding in a recess of the mountain for three days. When he died years later, he asked to be buried in that place.
The landscape from Simpson's Rest is amazing, from there you can see the entire city of Trinidad, the Purgatory River and its valley. Would the UFO be there for this view?