Russia Orders Obama: Tell World About Aliens, Or We Will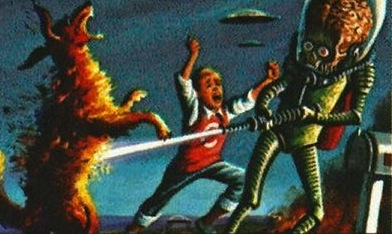 A stunning Ministry of Foreign Affairs (MFA) report on Prime Minister Medvedev's [photo top right] agenda at the World Economic Forum (WEF) this week states that Russia will warn President Obama that the "time has come" for the world to know the truth about aliens, and if the United States won't participate in the announcement, the Kremlin will do so on its own.
The WEF (The Forum) is a Swiss non-profit foundation, based in Cologny, Geneva and describes itself as an independent international organization committed to improving the state of the world by engaging business, political, academic and other leaders of society to shape global, regional and industry agendas.
The Forum is best known for its annual meeting in Davos, a mountain resort in Graubünden, in the eastern Alps region of Switzerland. The meeting brings together some 2,500 top business leaders, international political leaders, selected intellectuals and journalists to discuss the most pressing issues facing the world, including health and the environment.
Medvedev is scheduled to open this years Forum where as many as 50 heads of government, including Germany's Angela Merkel and Britain's David Cameron, will attend the five-day meeting that begins on 23 January.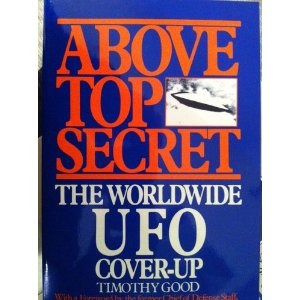 Critical to note about this years Forum is that the WEF, in their 2013 Executive Summary, scheduled for debate and discussion a number of items under their X Factors from Nature category, and which includes the "discovery of alien life" of which they state: "Proof of life elsewhere in the universe could have profound psychological implications for human belief systems."
Equally critical to note is that Medvedev, after completing a 7 December 2012 on-camera interview with reporters in Moscow, continued to respond to reporters and made some off-air comments without realizing that his microphone was still on. He was then asked by one reporter if "the president is handed secret files on aliens when he receives the briefcase needed to activate Russia's nuclear arsenal," Medvedev responded:
"Along with the briefcase with nuclear codes, the president of the country is given a special 'top secret' folder. This folder in its entirety contains information about aliens who visited our planet… Along with this, you are given a report of the absolutely secret special service that exercises control over aliens on the territory of our country… More detailed information on this topic you can get from a well-known movie called Men In Black… I will not tell you how many of them are among us because it may cause panic."
Western news sources reporting on Medvedev's shocking reply about aliens stated that he was "joking" as he mentioned the movie Men In Black, which they wrongly assumed was a reference to the 1997 American sci-fi adventure comedy about two top secret agents battling aliens in the US.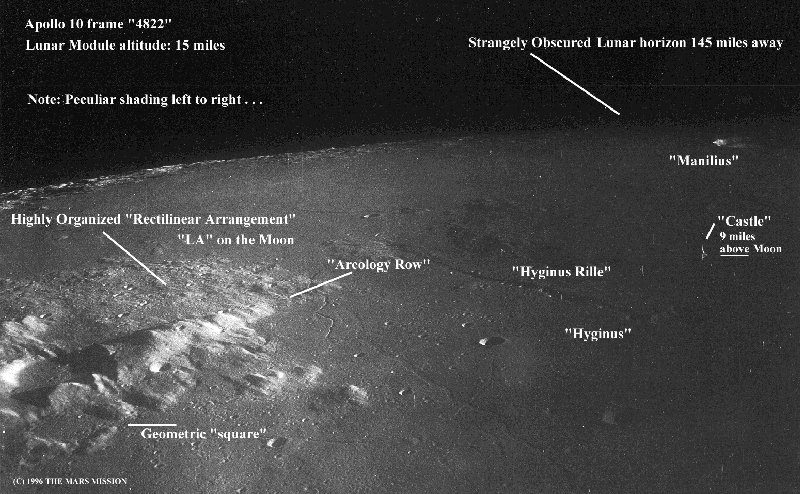 Medvedev, however, wasn't referring to the American movie but was, instead, talking about the famous Russian movie documentary Men In Black which details many UFO and alien anomalies. [Full MIB length movie in Russian with English subtitles can be viewed HERE.]
Where Western news sources quoted Medvedev as saying "More detailed information on this topic you can get from a well-known movie called 'Men In Black,'" his actual answer was, "You can receive more detailed information having watched the documentary film of the same name."
The reason(s) for Western propaganda news outlets deliberately distorting Medvedev's words become apparent after his shocking statement, and as evidenced in just one example of their so called reporting on this disclosure of alien life already being on our planet where the title of one such article was "Russian Prime Minister Dmitri Medvedev makes a crack about aliens, and conspiracists promptly lose their minds."
If anyone is "losing their minds" about aliens, it must be pointed out, it is certainly not Russia, but the Vatican, which in November 2009 announced it was "preparing for extraterrestrial disclosure".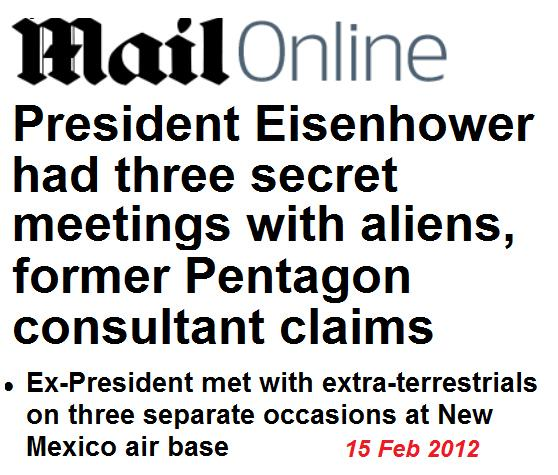 Equally, and apparently, "losing their minds" are US government officials themselves, such as former Pentagon consultant Timothy Good, and author of Above Top Secret: The Worldwide U.F.O. Cover-Up, who in February 2012 stated that former President Dwight Eisenhower had three secret meetings with aliens who were 'Nordic' in appearance and wherein a 'Pact' was signed to keep their agenda on Earth secret.
With the recent discovery in the Russian city of Vladivostok of a 300-million-year-old UFO tooth-wheel, and scientists, astronauts and YouTube users reporting increasingly strange happenings on the moon, the European Space agency reporting their discovery of a 1,000 ancient river on Mars, and UK and Sri Lanka scientists saying they now have "rock solid proof of alien life" after finding fossilized algae inside meteorite, the only ones who seem to be truly "losing their minds" are the Western, especially American, propagandists who for decades have covered up one of the most important stories in all of human history that "we are not alone."
To if Medvedev will be able to convince the Obama regime to tell the truth about UFO and aliens at the WEF this week it is not in our knowing. What is in our knowing, though, is that with or without the US, the Kremlin will surely begin the process of telling the truth about that which we already know to be true.
How the Pentagon's UFO program changed names, and focus
Luis Elizondo at the SCU AAPC conference March 15, 2019.
Alejandro Rojas
On Dec. 2017, the New York Times published a story about a secretive UFO program ran out of the Pentagon. The project the NYT referred to was the Advanced Aerospace Threat Identification Program (AATIP). However, since the NYT posted their article, more information has come to light, and it turns out the program had a different name in 2007 when it began.
There has been a lot of confusion around this issue, myself included. Other researchers had found that the project's first name was the Advanced Aerospace Weapons System Application Program (AAWSAP). So why did the NYT refer to it as AATIP?
Using information from my interviews with former AATIP chief Elizondo, and information found online in other interviews, I put together what I could on how AAWSAP became AATIP. I then interviewed Elizondo to fill in gaps and verify what I thought I knew was accurate and correct what I had wrong. I was then able to put together the information in this post that Elizondo has verified as correct.
Although others involved with these programs have commented on the names, Elizondo is the only one who was an administrator, and he is the highest authority I have interviewed on this topic.
AAWSAP began in 2007 under the Defense Intelligence Agency (DIA), before Elizondo was involved. At this time, AAWSAP had staff at DIA to set up the program, this included determining the scope of the program and creating a solicitation for a contractor to work on the program. In 2008, AAWSAP sent out their request, and Bigelow Aerospace Advanced Space Studies (BAASS) was the only company to bid. The search for a contractor was all done by the DIA using their standard contract solicitation procedures. The project's primary sponsor, Senator Harry Reid, had no involvement in this. There were no guarantees Bigelow would win the contract if there were other bids.
AAWSAP's scope was to research many aspects of the paranormal, including occurrences at the so-called Skinwalker Ranch in Utah. This made people inside of the government uncomfortable, especially Christians who felt some of these potentially paranormal occurrences were demonic.
Because the scope of AAWSAP was not palatable to so many inside the DIA, they created AATIP as a subgroup within AAWSAP that focused strictly on military UFO cases.
Elizondo joined AAWSAP in 2008 to work on AATIP. By 2009, because of the ongoing scrutiny of AAWSAP, AATIP became more of a focus and AAWSAP was downplayed. In June 2009, Reid wrote his letter to get a Special Access Program (SAP) status and referred to the project as AATIP. Because Reid used the name AATIP, internally, AATIP was adopted as the name for the program.
This is when AAWSAP essentially ended, and AATIP was the new name and scope of the program. The difference between the two was that AAWSAP was a paranormal research project, AATIP is UAP focused.
At this time, work on the DIRDs originally requested under AAWSAP was ongoing and still under contract for AAWSAP. The contractors completed the DIRDs for AAWSAP in 2010.
Also in 2010, Elizondo took over AATIP and moved it from the DIA to the Office of the Secretary of Defense (OSD), where he worked. According to the DIA, AATIP ended in 2012, but it was only the original funding allotment that ended, the project continued.
AATIP continues to this day, but under a different name. Elizondo says he does not know the new name. The name changed for a similar reason it changed from AAWSAP to AATIP. Now that AATIP is public, the term AATIP is being scrutinized, so having a new name allows for some cover. These name changes are similar to why the term UAV or AAV are used instead of UFO. The term UFO has too much baggage and too many connotations.
Recommended Reading:
NASA records again a large cube shaped UFO next to the Sun (Video)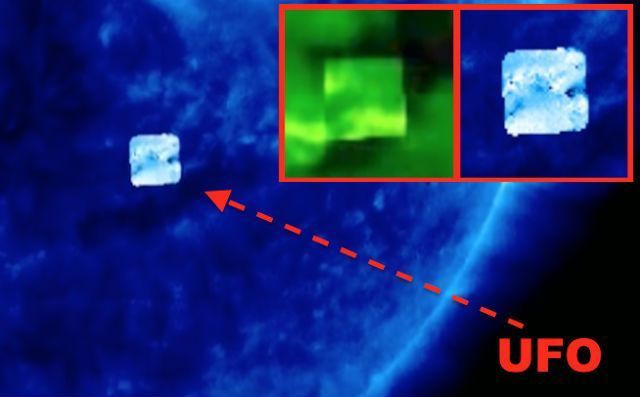 A new photograph taken by a NASA satellite is giving enough to talk about, because in it you can see, again, a strange cube shaped UFO near the Sun.
The alleged finding was made by researcher Scott Waring, editor of the popular UFO website "Ufo Sightings Daily". According to this ufologist, in the image taken last February by SOHO, belonging to NASA, we can see an enormous cube-shaped object that, according to him, would be an extraterrestrial spaceship.
NASA's SOHO Science Archive, where Waring found the alien cube, is a downloadable program that allows anyone to track the photo file of NASA's sun.(cube shaped UFO)
Waring believes that this anomaly in space is very similar to one already seen in October 2018, but this time appears with less brightness and with a presumed design of lines on its surface.
The files contain a combination of real-time data and solar telemetry with images and films from the Sun. However, NASA has mentioned that the alleged ship is not such, since it would only be an optical defect caused by cosmic rays that hit the lens of the SOHO.
What do you think about this UFO "cube" near the Sun? Watch the following video and leave us your comment below.
Mysterious huge white orb flew over Texas
The following video, published recently on YouTube by Mexican ufologist Pedro Ramirez, was received on April 8 of this year in the US city of Stephenville, Texas. It is reported that a group of local residents suddenly saw in the sky a strange anomaly and captured it on the camera of a smartphone.
Video shows a strange white object flying among rare clouds on daytime sky. UFO are suspiciously similar to some mysterious sphere that does not fit into the framework of ordinary celestial phenomena.
Some netizens stated that this is just a small cloud. However, such a theory does not hold water. Firstly, it is unlikely that nature has created a perfectly smooth spherical cloud. Secondly, the clouds are not so dense and do not have clear boundaries.
Pedro Ramirez and many of his colleagues expectedly concluded that this was an aircraft of representatives of an extraterrestrial civilization. According to ufologists, most of these "alien guests" are UAVs, controlled from distant space, and they can be the most bizarre forms and states, including disguised as clouds.
Such drones study our Earth, ufologist says. They collect various samples and data, but do not affect people's lives in any way. Why all this is necessary for aliens, remains a mystery to researchers.