Russia Orders Obama: Tell World About Aliens, Or We Will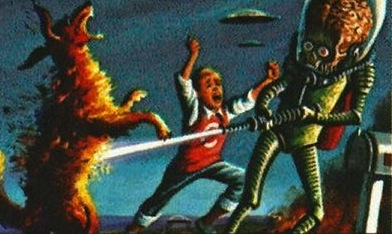 A stunning Ministry of Foreign Affairs (MFA) report on Prime Minister Medvedev's [photo top right] agenda at the World Economic Forum (WEF) this week states that Russia will warn President Obama that the "time has come" for the world to know the truth about aliens, and if the United States won't participate in the announcement, the Kremlin will do so on its own.
The WEF (The Forum) is a Swiss non-profit foundation, based in Cologny, Geneva and describes itself as an independent international organization committed to improving the state of the world by engaging business, political, academic and other leaders of society to shape global, regional and industry agendas.
The Forum is best known for its annual meeting in Davos, a mountain resort in Graubünden, in the eastern Alps region of Switzerland. The meeting brings together some 2,500 top business leaders, international political leaders, selected intellectuals and journalists to discuss the most pressing issues facing the world, including health and the environment.
Medvedev is scheduled to open this years Forum where as many as 50 heads of government, including Germany's Angela Merkel and Britain's David Cameron, will attend the five-day meeting that begins on 23 January.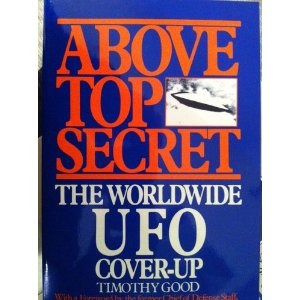 Critical to note about this years Forum is that the WEF, in their 2013 Executive Summary, scheduled for debate and discussion a number of items under their X Factors from Nature category, and which includes the "discovery of alien life" of which they state: "Proof of life elsewhere in the universe could have profound psychological implications for human belief systems."
Equally critical to note is that Medvedev, after completing a 7 December 2012 on-camera interview with reporters in Moscow, continued to respond to reporters and made some off-air comments without realizing that his microphone was still on. He was then asked by one reporter if "the president is handed secret files on aliens when he receives the briefcase needed to activate Russia's nuclear arsenal," Medvedev responded:
"Along with the briefcase with nuclear codes, the president of the country is given a special 'top secret' folder. This folder in its entirety contains information about aliens who visited our planet… Along with this, you are given a report of the absolutely secret special service that exercises control over aliens on the territory of our country… More detailed information on this topic you can get from a well-known movie called Men In Black… I will not tell you how many of them are among us because it may cause panic."
Western news sources reporting on Medvedev's shocking reply about aliens stated that he was "joking" as he mentioned the movie Men In Black, which they wrongly assumed was a reference to the 1997 American sci-fi adventure comedy about two top secret agents battling aliens in the US.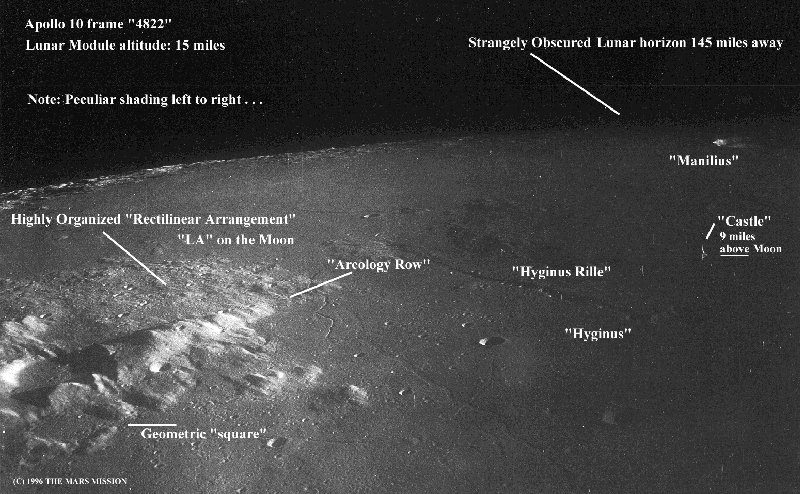 Medvedev, however, wasn't referring to the American movie but was, instead, talking about the famous Russian movie documentary Men In Black which details many UFO and alien anomalies. [Full MIB length movie in Russian with English subtitles can be viewed HERE.]
Where Western news sources quoted Medvedev as saying "More detailed information on this topic you can get from a well-known movie called 'Men In Black,'" his actual answer was, "You can receive more detailed information having watched the documentary film of the same name."
The reason(s) for Western propaganda news outlets deliberately distorting Medvedev's words become apparent after his shocking statement, and as evidenced in just one example of their so called reporting on this disclosure of alien life already being on our planet where the title of one such article was "Russian Prime Minister Dmitri Medvedev makes a crack about aliens, and conspiracists promptly lose their minds."
If anyone is "losing their minds" about aliens, it must be pointed out, it is certainly not Russia, but the Vatican, which in November 2009 announced it was "preparing for extraterrestrial disclosure".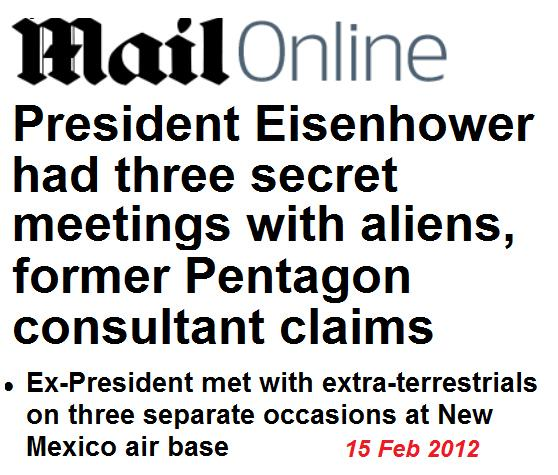 Equally, and apparently, "losing their minds" are US government officials themselves, such as former Pentagon consultant Timothy Good, and author of Above Top Secret: The Worldwide U.F.O. Cover-Up, who in February 2012 stated that former President Dwight Eisenhower had three secret meetings with aliens who were 'Nordic' in appearance and wherein a 'Pact' was signed to keep their agenda on Earth secret.
With the recent discovery in the Russian city of Vladivostok of a 300-million-year-old UFO tooth-wheel, and scientists, astronauts and YouTube users reporting increasingly strange happenings on the moon, the European Space agency reporting their discovery of a 1,000 ancient river on Mars, and UK and Sri Lanka scientists saying they now have "rock solid proof of alien life" after finding fossilized algae inside meteorite, the only ones who seem to be truly "losing their minds" are the Western, especially American, propagandists who for decades have covered up one of the most important stories in all of human history that "we are not alone."
To if Medvedev will be able to convince the Obama regime to tell the truth about UFO and aliens at the WEF this week it is not in our knowing. What is in our knowing, though, is that with or without the US, the Kremlin will surely begin the process of telling the truth about that which we already know to be true.
APOLLO 11 photographed an Alien Base on the Moon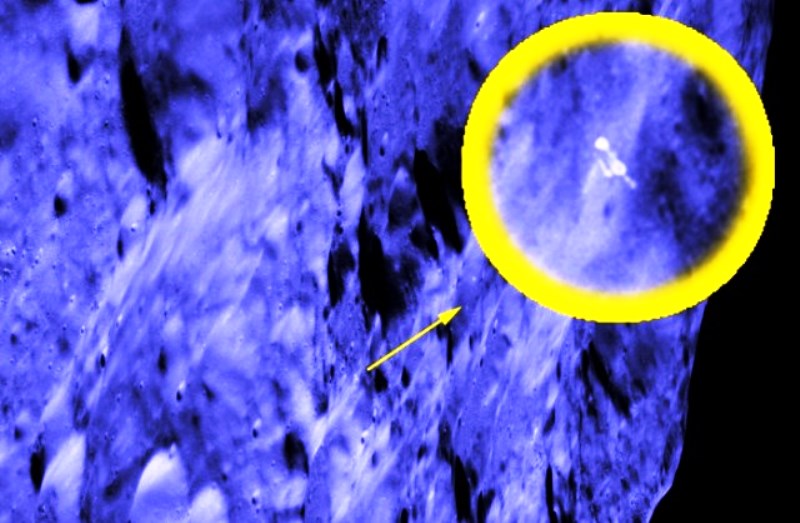 A photograph taken from the online archive of the Apollo 11 mission reveals what appears to be a base (or outpost) on the far side of the moon. The object appears to be on the surface of the moon and is well lit. It is symmetrical with a long separate shaft, as if they were corridors joined by two small spheres, one in the center and one at the end.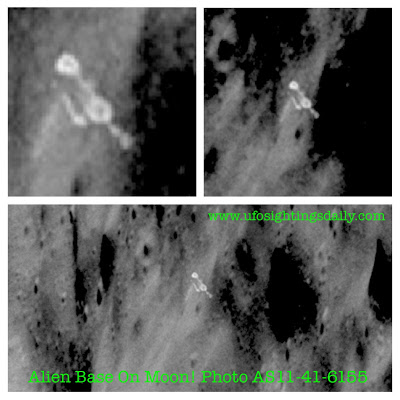 Photo AS11-41-6155 is significant but informants (insiders of NASA) stated that the space agency regularly destroys images that show any evidence of alien life or unknown artificial structures. The photo taken from the Apollo 11 mission does not seem to have been digitally modified in any way and can be a surprising visual proof of alien life on the far side of the moon. Here's what the Skywatcher Scott Waring, who first discovered the photo, commented on his discovery:

"I need to introduce you to my discovery, and what appears to be some sort of unknown Object on the Lunar Terrain or UFO, which appears on one of the images of the Apollo 11 mission. So I took some screenshots so I could see the object in excellent details. It looks to me like some sort of crystal tube with something that looks like an antenna or some kind of special weapon … I don't know what it is, but we can't understand. The first image is the original one, which shows a lot of unknown objects on the surface of the Moon! ".
The object is well lit and symmetrical and appears to be an artificial structure of some kind. Significantly, researchers and personalities linked to NASA environments have come forward to affirm that the space agency itself and the affiliated government agencies have a precise policy, that is to destroy or alter the photographs that reveal artificial structures on the moon or in space.
Karl Wolfe, for example, claims that he witnessed the removal of images related to alien structures detected by the Apollo mission. NASA, the NSA and the US Air Force cooperate to remove these images of the Apollo mission, in addition to satellite images when they are assimilated. The Washington Times had the opportunity to publish the testimony of informant Karl Wolf, a former Air Force sergeant who was assigned to the National Security Agency. Wolf said that mysterious structures were discovered on the far side of the Moon when the United States mapped the lunar surface before the Apollo landing in 1969.
Another informant, Dr. Ken Johnston, who was a manager of the photo analysis and data control department at NASA, said that in one of the many photos, there was one showing artificial structures on the Moon and later, he was asked to destroy the images. Johnston refused and was fired by NASA.
If the tampering and destruction of Apollo 11 photographs, in addition to satellite images of the moon's surface, is a regular policy implemented by NASA and various US government agencies. Wolf and Johnston declare that the image AS11-41-6155 may have remained unchanged in the object it represents. Certainly, the two informants confirm, this image may have escaped NASA (see image above). The photo is very large (40 megabytes) and a careful examination is needed to discover the anomalous object. In conclusion, the Apollo 11 mission and the image AS11-41-6155 may be the test, or the smoking gun, concerning the presence of an alien base on the far and dark side of the Moon.
'Discovery' Space Shuttle photographed an Alien Spaceship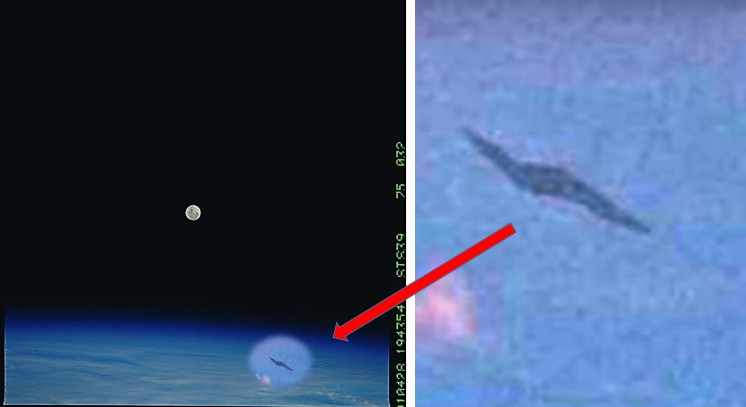 The UFO researcher and Alien hunter Scott Waring, has found photographic material from the NASA archive, coming from the 'Discovery' Space Shuttle, where mysterious presences can be observed in the space.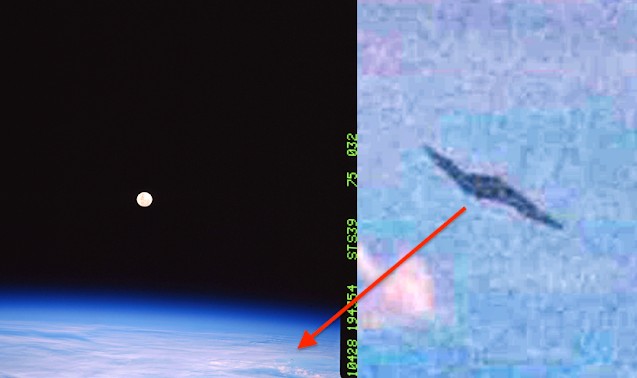 "I was looking through the NASA archive photos and saw this beautiful photo on the Moon taken from the Discovery Shuttle. I didn't think I would find anything at the time, I just thought it was a beautiful photo. I zoomed in and set it to auto focus and found something extraordinary"
"There was a huge object, a UFO, visible in the lower right corner of the photo. I have never reported a UFO of this form. It is very rare and unlike anything I expected. And yet, there it was, above the clouds of sunset in Earth's orbit, visible in a photograph at the NASA website. This is 100% proof of the existence of beings from other worlds who watch over the earth ". by Scott C. Waring
Former NASA Astronaut Admits To Seeing UFOs Aboard Space Station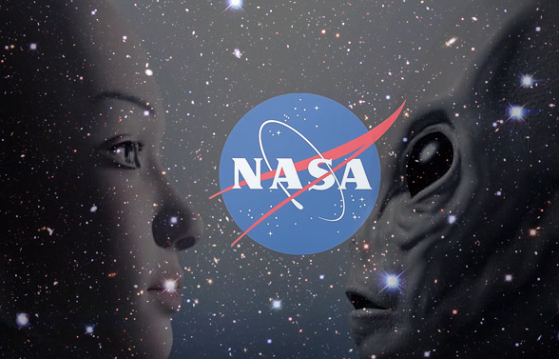 Jerry Linenger has revealed there were multiple instances that made the entire space crew aboard the International Space Station scratch their heads. Linenger, a former NASA astronaut, referred to the anomalies as unidentified flying objects while requested the media not to take him out of context.
Linenger admitted to seeing multiple bizarre objects or unexplained things during his five-month stay in space.  He recalled how he and colleagues could only guess and ask among themselves what they witnessed. He claimed to have seen stuff that made him call his crewmates over.
Linenger, who's also a former captain of the U.S. Navy Medical Corps, not only stayed at NASA's ISS but also did a stint at the Russian Space Station Mir, which operated from the mid-1980s to 2001.
Along with two Russian crewmates, he spent five months at the SS Mir, which was situated 50 million miles above Earth while orbiting the planet 2,000 miles. He was the first American astronaut to perform a spacewalk from a non-American space station while wearing a foreign space suit.
Linenger has made a disclaimer, though, that he made no mention of seeing aliens but only UFOs.