Russia is building a laser cannon death ray capable of targeting and destroying objects in space.
The enormous weapon will be the size of a telescope, and will zero-in on orbital debris that poses a threat to nearby ships, Russia has confirmed.
But despite assurances the cannon will only be used to blast space debris, experts fear the cannon could become a vital part of the Vladimir Putin's arsenal.
The latest revelation comes weeks after a US Air Force chief warned that space wars could break out between superpower nations 'within years'.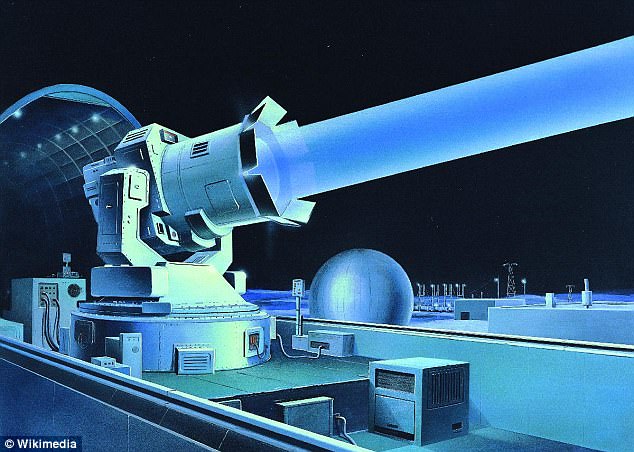 Researchers working for a subsidiary of Roscosmos, the Russian equivalent of Nasa, have already started work on the laser cannon.
The Scientific and Industrial Corporation 'Precision Instrument Systems' (NPK SPP) team want to convert a telescope at the Altay Optical-Laser Centre (AOLTs) near Savvushka, some 45-miles (70 km) from the Kazak border.
'The scientists intend to use the massive soon-to-be-built telescope at the Altay Optical-Laser Centre and convert it into a laser cannon,' a report submitted to the Russian Academy of Sciences has revealed.
'The device is expected to be powered by a solid-state generator, though the project team has yet to choose which model to use.'
According to the report, the scientists hope to fit the cannon with an 'optic detection system which includes a solid-state laser.'
The weapon is expected to be able to gradually vaporise space debris using laser ablation.
The latter works by focusing a beam onto a surface to strip it of a material, like water.
Laser ablation does generate much excess heat and can be used to cause objects to evaporate or, when using a more powerful beam, transform into a plasma.
According to United States Space Surveillance Network, there are more than 21,000 space debris objects larger than 10cm (3.9 inches) orbiting the Earth at any given time.
These include abandoned launch vehicle stages and other debris from past missions, as well as nonfunctional spacecrafts and fragmented scraps.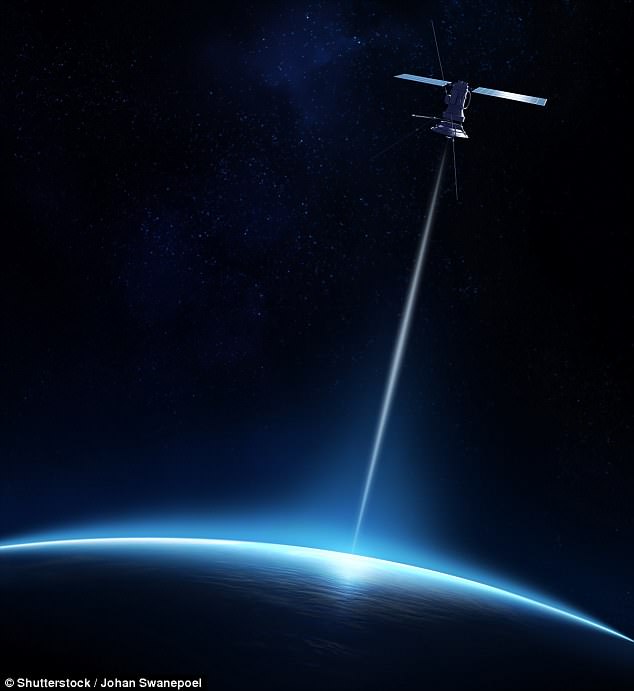 Roscosmos scientists say that if the issue of space debris is not addressed soon, it could clog up Earth's orbit and make launches almost impossible in one or two centuries time.
Russia is not only looking to ground-mounted cannons to fire lasers into space.
Earlier this year, it was revealed the country had created plane-mounted lasers to form part of an anti-satellite system.
According to an anonymous source quoted by Russian news agency Interfax, weapons maker Almaz-Antey has 'completed work on an anti-satellite complex'.
The system includes a laser mounted onto an aircraft as well as relevant ground control gear and radar that will help the device to find targets.
It will utilise a brand-new, as-yet-unnamed type of aircraft, the source said.
Source: http://www.dailymail.co.uk/