Russia and America's Long Space Partnership Could Soon Fall Apart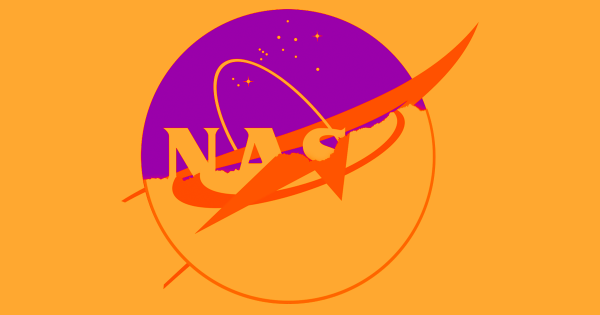 It's Not You
During the 1960s, the United States and Russia were engaged in a bitter space race. But starting in the 1970s, their rival space agencies started to collaborate. Nowadays, both countries help run the International Space Station.
But it's starting to look, Ars Technica reports, as though international rivalries could tear that mutually beneficial relationship apart. If it does, it'll be a blow not just to space research but to the prospects of a friendly, demilitarized international space community.
I Just Need Some Space
One key issue driving the split is that after NASA decommissioned its Space Shuttle program, it started relying on Russia to launch its astronauts and equipment into orbit. Increasingly, though, NASA has inked contracts with American companies like SpaceX, cutting Russia out of the loop.
"I think we are going through a long transition in the relationship," space historian John Logsdon told Ars. "When Russia joined the station partnership, it demanded and got, on the basis of its human spaceflight experience, treatment as first among US partners. Now, 25 years later, it is no longer a space superpower, but one among several second-tier countries."
NASA to return to the Moon by 2028 and make a sustainable colony
NASA is accelerating plans to return to the Moon by 2028 for the first time since 1972 and claim that they will be there 'to stay'.
The aerospace agency's head Jim Bridenstine said they plan to make the moon sustainable for humans so they can go back and forth regularly.
Commander Gene Cernan was the eleventh and last man to walk on the lunar surface during the Apollo 17 mission 47 years ago.
President Trump said in 2017 that he wants to return Americans to the lunar surface and establish a foundation there for an eventual mission to Mars.
As a way-station for trips to and from the lunar surface, NASA want to build a space station, dubbed Gateway, in the Moon's orbit by 2026.
The plan is to have the next man on the moon by 2028 adding that it's important that they get back 'as fast as possible,' he said at NASA's Washington headquarters.
'This time, when we go to the Moon, we're actually going to stay. We're not going to leave flags and footprints and then come home to not go back for another 50 years.
'We're doing it entirely different than every other country in the world. What we're doing is, we're making it sustainable so you can go back and forth regularly with humans.'
Although to make all this as process as quick as possible, Mr Bridenstine said that the agency wishes to work with private space companies.
Before humans return, NASA aims to land an unmanned vehicle on the Moon by 2024 and are now inviting bids from the private sector to build the probe.
They have pitched for ventures to build hardware, according to a document called the Broad Agency Announcement, a notice from the government that requests scientific proposals from private firms.
Continue Reading: https://www.dailymail.co.uk/
Richard Branson to fly into space in JULY aboard his Virgin Galactic spaceship.
Richard Branson claims he wants to travel to space within the next four or five months aboard his Virgin Galactic spaceship.
The British entrepreneur says that he hopes to make his first voyage
coincide with the 50th anniversary of the first moon landing in 1969.
He also claims that the spaceflight company are still on target to send
tourists into on short 'suborbital' flights by the end of next year.
Speaking at an event in Washington, he said: 'My wish is to go up on the 50th anniversary of the moon landing, that's what we're working on.'.
The American Apollo 11 mission landed on the moon with Neil Armstrong and Buzz Aldrin on July 20th, 1969.
Earlier this year, the 69-year-old said he is training hard for the mission, and told CBS that his 'aim is to have the body of a 30-year-old' when he goes to space.
Virgin Galactic is working along with Blue Origin, owned by Amazon founder Jeff Bezos and Elon Musk's SpaceX company towards the same goal of being the first to send passengers into space 'by 2020' in a new type of race dubbed the 'billionaire space race'.
The companies want to send people on these short suborbital flights, meaning they wouldn't get high enough to orbit the earth.
Branson has previously announced dates for this first trip into space, though many have gone by without voyages happening.
In 2013, he declared on a radio station that a Virgin Galactic space flight will be on Christmas Day 2013, and he will be on board. 'Maybe I'll dress up as Father Christmas,' he joked.
Christmas day 2013 came and went without this flight or a sighting of the billionaire in a Santa suit taking place.
In October 2017, he told a Finnish business conference that the craft would be in space in 'about three months'.
Continue Reading: https://www.dailymail.co.uk/
New mission to explore origins of the cosmos
Image Credit: NASA/JPL-Caltech
An artist's impression of the SPHEREx spacecraft. 
NASA is planning to launch a new near-infrared space observatory that will collect data on 300 million galaxies.
Known as SPHEREx (Spectro-Photometer for the History of the Universe, Epoch of Reionization, and Ices Explorer), the new spacecraft has been awarded $242 million in funds and will launch in 2023.
Its goal will be to help scientists gain a better understanding of how the universe evolved over time and to determine how common the core ingredients of life are in our own galaxy.
"This amazing mission will be a treasure trove of unique data for astronomers," said Thomas Zurbuchen, associate administrator for NASA's Science Mission Directorate.
"It will deliver an unprecedented galactic map containing 'fingerprints' from the first moments in the universe's history. And we'll have new clues to one of the greatest mysteries in science: What made the universe expand so quickly less than a nanosecond after the big bang ?"
Source: Astronomy Now