Russia and America's Long Space Partnership Could Soon Fall Apart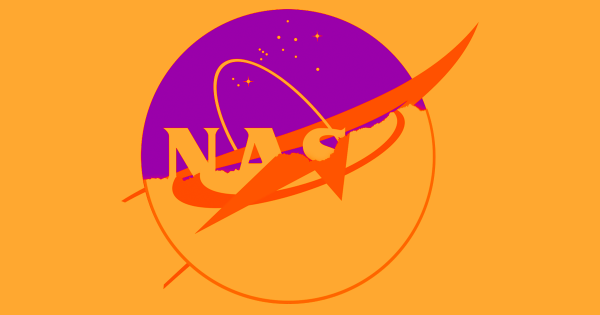 It's Not You
During the 1960s, the United States and Russia were engaged in a bitter space race. But starting in the 1970s, their rival space agencies started to collaborate. Nowadays, both countries help run the International Space Station.
But it's starting to look, Ars Technica reports, as though international rivalries could tear that mutually beneficial relationship apart. If it does, it'll be a blow not just to space research but to the prospects of a friendly, demilitarized international space community.
I Just Need Some Space
One key issue driving the split is that after NASA decommissioned its Space Shuttle program, it started relying on Russia to launch its astronauts and equipment into orbit. Increasingly, though, NASA has inked contracts with American companies like SpaceX, cutting Russia out of the loop.
"I think we are going through a long transition in the relationship," space historian John Logsdon told Ars. "When Russia joined the station partnership, it demanded and got, on the basis of its human spaceflight experience, treatment as first among US partners. Now, 25 years later, it is no longer a space superpower, but one among several second-tier countries."
Uranus smells like farts, astronomers have confirmed — and the discovery indicates there was 'a big shakeup' early in the solar system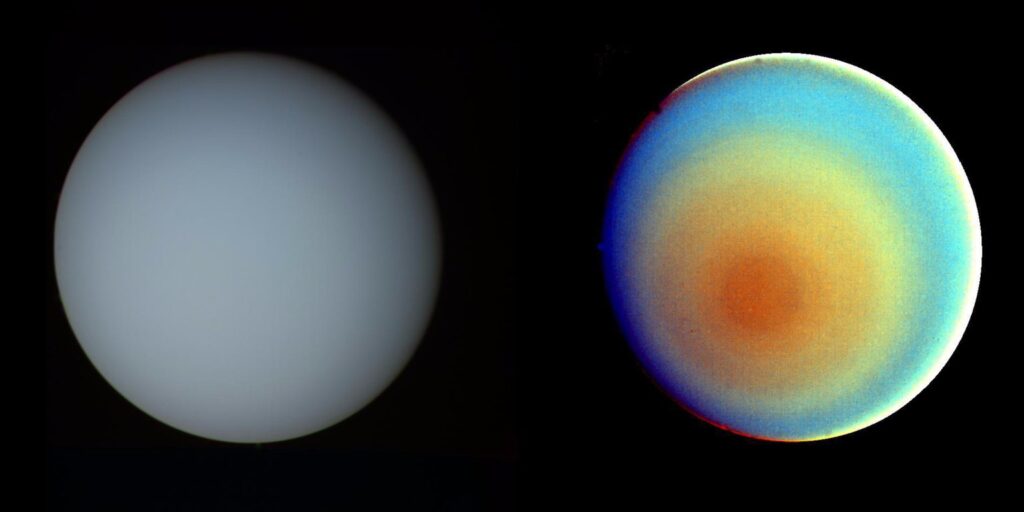 A photo of Uranus taken by Voyager 2 in 1986 (edited to show its moon and rings).NASA/JPL-Caltech
Uranus is one of the solar system's most mysterious planets.
Scientists had long believed that the "ice giant" world has clouds of hydrogen sulfide, a compound that smells bad to people, but they couldn't be certain.
New telescope observations confirm the planet is clouded by the chemical.
The discovery may help astronomers further unravel the twisted history of the solar system's formation.
Uranus, the seventh planet from the sun, has held a vital (and smelly) secret of the solar system for decades.
An international team of researchers reported on Monday that they've discovered evidence that Uranus holds one of the most unpleasant-smelling chemicals known to humankind.
"They found hydrogen sulfide, the odiferous gas that most people avoid, in Uranus's cloud tops," according to a press release from Gemini Observatory, a high-power telescope atop a Hawaiian volcano.
Voyager 2 was the only spacecraft ever to visit the chilly, blue-green "ice giant." The probe tried to see which chemicals were in Uranus' clouds during its 1986 flyby, but it couldn't tell scientists for certain.
Now, however, astronomers have used an instrument at the Gemini Observatory to "sniff" the planet's gases from Earth. Their discovery could help write the book on when and where the planets of the solar system formed — and if they ever switched places.
"This is evidence of a big shakeup early on in the solar system's formation," Glenn Orton, a co-author of the new study and a planetary scientist at NASA's Jet Propulsion Laboratory, told Business Insider. "There was definitely a migration taking place."
The journal Nature Astronomy published the findings on Monday.
Why it took so long to detect Uranus's stinky clouds
The reason most people avoid hydrogen sulfide is because the compound is a signature ingredient in the scent of rotten eggs — and farts.
Humans can smell hydrogen sulfide when it makes up as little as three out of every billion molecules in the air, the EPA says. At higher concentrations, such as near volcanic areas, it can be poisonous. Breathing a concentration of a few hundred parts per million can kill a person in about half an hour, according to the Centers for Disease Control.
"If an unfortunate human were ever to descend through Uranus's clouds, they would be met with very unpleasant and odiferous conditions," Patrick Irwin, a physicist at the University of Oxford who led the new study, said in the press release. But he added that "suffocation and exposure" to Uranus' -200 degree Celsius temperatures "would take its toll long before the smell."
Researchers had long suspected that Uranus's atmosphere was laced with hydrogen sulfide, and in concentrations dozens of times higher than at Saturn or Jupiter.
They couldn't be certain, though, since Uranus orbits the sun from 1.85 billion miles away.
The vast distance, aside from making the planet distant and difficult to study, leads to blisteringly cold temperatures that freezes hydrogen sulfide. Hydrogen-sulfide ice can form clouds, but the solid crystals are hard for chemical-analyzing instruments called spectrometers to study. (The method works far better with liquids and gases.)
Irwin and others suspected there were at least whiffs of hydrogen sulfide gas drifting above the clouds. And now, thanks to an extremely sensitive Gemini instrument that can see light invisible to humans, Irwin said scientists "have the fingerprint which caught the culprit."
Why the discovery might 'shake up' ideas about the solar system's evolution
Astronomers like Irwin have an interest in hydrogen sulfide on Uranus that goes far beyond the gas' smell.
The discovery of hydrogen sulfide may help piece together the story of how the solar system formed and arranged itself some 4.6 billion years ago. Figuring out the exact makeup of distant planets could help determine where in the solar system they first formed — and how far they migrated away from the sun afterward.
Like all planets, Uranus and Neptune formed from a giant disk of gas and dust that shrouded the sun some 4.6 billion years ago. The planets are mostly made of heavier elements, and didn't balloon with lightweight hydrogen and helium gases.
"Uranus and Neptune never had the time to grow into gas giants like Jupiter and Saturn," Imke de Pater, an astronomer at the University of California Berkeley who wasn't involved in the study, wrote in an accompanying article in Nature Astronomy. "The composition of a celestial body is a fundamental parameter in determining its formation and evolutionary history."
The two planets failed to become gas giants (and instead became "ice giants") for two main reasons.
First, the solar system's early disk of dust and gas grew more diffuse farther out from the sun. With less material available, it took Uranus and Neptune longer to form.
Second, this slower formation gave the sun more time to blow hydrogen and helium out of the solar system with its stellar winds— before Uranus and Neptune could grow massive enough to capture it with their gravity.
"Giant planets form really fast, in a few million years," Kevin Walsh, who studies planet formation at the Southwest Research Institute in Colorado, told Space.com in March. "That creates a time limit because the gas disk around the sun only lasts 4 to 5 million years."
Scientists agree on this much, but Orton said they have "too many theories" about the migration of Uranus and Neptune, which came next.
One leading idea says the planets coalesced millions of miles closer to the sun, then quickly migrated outward.
But Orton said the newly detected hydrogen sulfide — and a strange lack of ammonia in the Gemini Observatory readings — suggest the planets actually formed farther out, then moved inward. (The ratio of the two molecules suggests the worlds were once even colder than they are today.)
To solve the question once and for all, Orton says researchers need to send spacecraft to plunge through the clouds of Uranus, not unlike how the Cassini probe dove into Saturn. The goal: figure out the exact abundances of hydrogen sulfide and ammonia, among other gases, and use the readings to pin the exact birth locations of Uranus and Neptune.
"We're working on that now," Orton said, referring to a proposal for a new Uranus probe.
Source www.businessinsider.com

India shoots down satellite, becomes 'space superpower'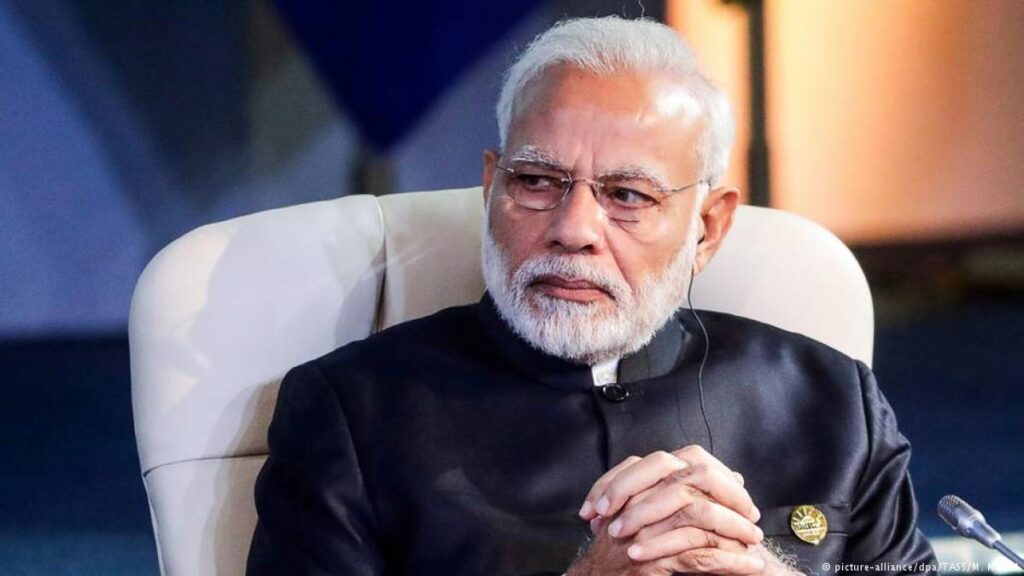 Indian Prime Minister Narendra Modi has claimed his forces shot down a low-earth satellite in a pre-planned test. Such capabilities raise fears of a weaponization of space at a time of rising tension with Pakistan.
Indian Prime Minister Narendra Modi said on Wednesday that his country's forces had shot down a low-orbit satellite as part of a test exercise.
Modi said he was proud of his scientists and congratulated those behind the mission. He said the exercise proved India had become a "space superpower," bringing it in line with the US, Russia and China.
Although Modi said the test exercise, deemed "Mission Shakti" (Hindi for "power"), was not aimed at any one country, the announcement could inflame tensions with Pakistan just days ahead of a crucial election.
Pakinstan responded by urging international action against military threats in space.
"Space is the common heritage of mankind and every nation has the responsibility to avoid actions which can lead to the militarization of this arena," Pakistan's foreign ministry said in a statement.
Prime Minister Modi was careful to point out that India opposes the weaponization of space, emphasizing that Wednesday's test did not violate international law.
Indian space expert Ajay Lele underscored Modi's claim by saying: "India is not placing weapons in space. A ground-based missile defense interceptor system was used to destroy the satellite. If some country or adversary places a satellite for intelligence or for troubling India, India now has the capability to remove such an irritant."
Modi praised the effort on Twitter, saying it was important because it was an entirely indigenous effort. India has an ambitious space program, having launched probes to the moon and Mars, as well as unveiling plans for a manned space mission by 2022.
Polls are due to open in Indian elections in just days, with the vote lasting six weeks. Modi's Bharatiya Janata Party is facing a challenge from opposition leader Rahul Gandhi's Congress party. The nationalist leader crushed the Congress party at the last general election in 2014.
Analysts said the latest speech fell in line with Modi's campaign message so far, in which he has presented aspirational goals for India. Modi was quoted as saying "I dream of an India which can think two steps ahead. I dream of an India that is completely self-reliant in every possible way."
Tensions between India and Pakistan have escalated in recent months, after a militant attack killed 40 policemen in Indian-controlled Kashmir in February. Islamabad denied it was behind the attack, but India responded with a cross-border air strike against what it said was a militant training camp.
Pakistan returned fire with its own air strikes, and by shooting down an Indian plane over Kashmir. The pilot was captured and later released.
Since then, Pakistan Prime Minister Imran Khan has offered to talk with Modi over the issue. However, Pakistan has accused the Hindu right-wing leader of capitalizing on the tensions for political gain.
Source www.dw.com

Astronomer manages to photograph a US experimental ship Boeing X-37B in the orbit of the Earth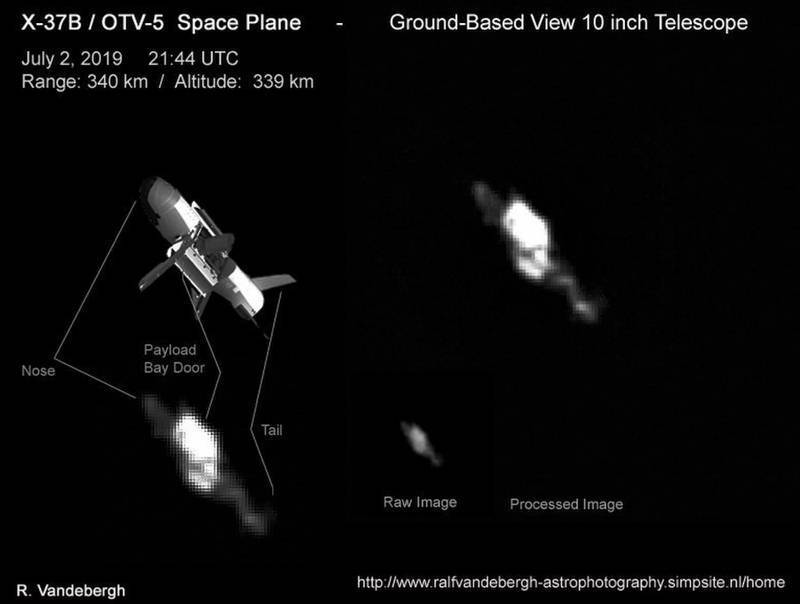 Astronomer and professional photographer Ralf Vandebergh took photographs of the unmanned device while moving 300 kilometers up. Little is known of this classified project, initiated by NASA and currently addressed by Boeing and the United States Department of Defense (DARPA).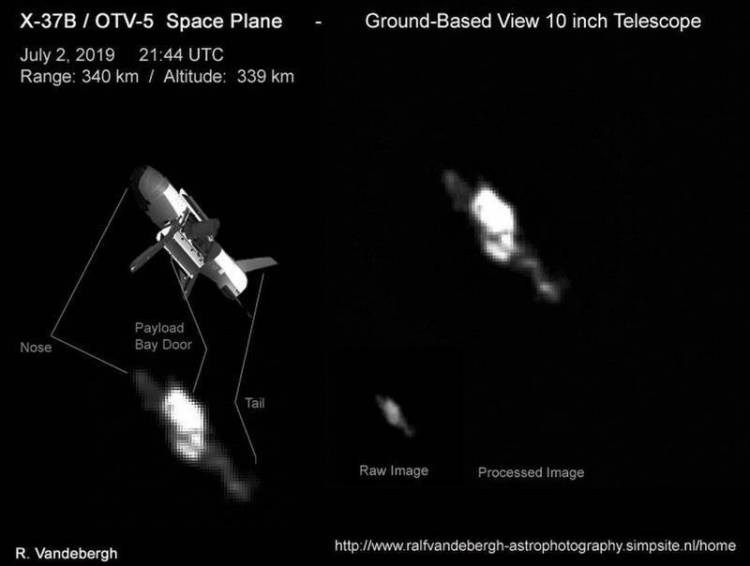 The raw and processed images released by the Dutch astronomer Ralf Vandebergh.
A Dutch astronomer specializing in satellite monitoring captured the first images of the mysterious spacecraft Boeing X-37B, which is believed to hold the future of the US space program, orbiting the Earth.
Ralf Vandebergh, who is dedicated to taking pictures of planets and satellites from his base in Nijswiller, many of which have been used officially by NASA, published his find last week on his Twitter account.
There you can see the raw and processed image of the Boeing X-37B, an unmanned vehicle that would be testing systems for a new space shuttle, orbiting the earth at about 300 kilometers altitude on a mission called OTV-5 (Orbital Test Vehicle, or Orbital Test Vehicle).