Rumors of Change on the Horizon: Child Sacrifice, Pedophilia and the Global Banking System
The following is a synopsis of several alleged efforts working against the Deep State. Some of these claims are totally unsubstantiated, a rumor. Others can be verified to some degree, but not with definitive certainty. As always discern carefully so that you don't subscribe to a fool's hope. There are many indications of change happening, the most obvious being that we the people know of these injustices and as such can personally do something about them.
Dutch Banker Ronald Bernard had reached the highest levels of the Illuminati, crashed national economies, bankrupt companies and was an expert at money laundering. As with most involved in international banking, he was involved in a Satanic cult – until while at a party, he was asked to sacrifice a child. It was then he turned into a heroic whistleblower, exposing the dark secrets of our global financial system.
Just prior to his suspicious death Bernard did a series of TV interviews uncovering the Illuminati pyramid of power. He had a simple explanation of how it functioned: "They use child sacrifices to test and blackmail members." Videos of Ronald Bernard banker
It was not surprising that Bernard didn't survive after laying bare the illegal activities of the international banking system. His Satanic group – the Ninth Circle Child Sacrifice Cult – was powerful, complicated, centuries old, based on pedophilia and blackmail for political power, organized by the Vatican and funded by US taxpayer dollars funneled through the CIA, NASA, US Inc, Queen's Bank of London and Vatican Bank to Central Banks across the globe, with activities enforced by various mafias who ran international child exploitation, kidnapping, murder, drug and gun running rings.
President Trump to the rescue. Trump was helping to take it all down by eliminating the Ninth Circle's money flow. Since 1871 the private bankers had owned and controlled US Taxpayer's funds. This month of March was expected to see the serious serving of over 74,000 sealed indictments, Military Tribunals and a US participation in a soon-to-be-implemented Global Currency Reset that would return tax dollars back for use of The People.
Haven't heard about all this? Again, not surprising. The mainstream media has refused to cover anything labeled Illuminati or Satanic – perhaps because their owners were complicit?
And, don't you get tired of the Mainstream Media's negative view of our President? I do, but then perhaps I should understand that with 74,000 indictments about to be unsealed, some of them may just name Trump's critics.
Unlike the Mainstream Media some in Congress weren't afraid to speak the truth. In a Feb. 25 interview on Fox News Congressman Trey Goudy confirmed that Military Tribunals were going on.
Actually President Trump's secret rescue of ourselves from the Ninth Circle all started the morning of his inauguration when the president-elect paid a visit to CIA headquarters. There he declared a war on international Child Sex Trafficking. One of his first official acts as president was to put an Attorney General from Utah, Robert Huber, over 740 investigators, charging them to look into the vast problem.
Since then most of Huber's over 74,000 indictments filed in federal courts across the nation were said to involve pedophilia, with perpetrators ranging from the general population to leaders in the Catholic Church, to Hollywood, to political and global elites (look for articles on Pedogate, Pizzagate, Pedowood). There have been many arrests and convictions, plus a few children rescued – most of which has gone unreported in the Mainstream Media. We really do have a problem there.
Evidently secret trials and tribunals have been going on in federal courts across the nation and at GITMO since Jan. 1. It was estimated that it would take around two years to prosecute the over 74,000 cases. There were so many pending that there wasn't enough personnel to handle it all.
On a global scale Kevin Annett and the International Tribunal into Crimes of Church and State (ITCCS) have long been attacking child kidnapping, rape and murder of the Ninth Circle. The ITCCS's protests and trials by the International Common Law Court of Justice in Brussels (ICLCJ) have led to convictions of child kidnapping, rape and homicide against the likes of Queen Elizabeth and Popes Francis and Benedict, as well as other well-know figures known to be involved in the Ninth Circle. Pope Benedict's Feb. 11 2013 conviction by six judges of the ICLCJ court was immediately followed by him stepping down as leader of the Catholic faith. See the history in these articles:http://beforeitsnews.com/contributor/pages/243/590/stories.html
Like I said, the over 74,000 cases ranged from the general population to political elites, to the Catholic Church and on to Hollywood. "The Khazarian mafia pedophile blackmail network was being dismantled" Benjamin Fulford wrote. "First Trump targeted Harvey Weinstein, then Las Vegas casino king Steve Wynn (Weinberg), then CBS titan Les Moonves, and now billionaire New England Patriots owner Bob Kraft, and more. Last week's defrocking of sex predator ex-Cardinal of D.C. Ted McCarrick was likely to be followed by the defrocking of convicted pedophile Cardinal George Pell, former head of the Vatican Bank."
The Vatican was well known for it's sex abuse problems and they weren't about to go away. Nuns were speaking out as the Catholic Church headed for another Sex Abuse Scandal: https://www.sbs.com.au/news/dateline/the-catholic-church-is-headed-for-another-sex-abuse-scandal-as-nunstoo-speak-up 
In Hollywood others like Home Alone star Macaulay Culkin were exposing Satanic Hollywood pedophiles. During the Academy Awards Culkin tweeted: "Rami Malex eats babies (Malex won Best Actor for Bohemian Rhapsody). There were 14 secret rapists in that room such as R. Kelly, Adam Levine and Keanu Reeves." https://www.youtube.com/watch?v=2PrXFlocDYU Operation Disclosure Compilations — Macaulay Culkin Exposes Big Names, Pedowood, Such Evil, Unstoppable Truth, Victimizing, Under the Radar, and More
Another regularly exposing pedophilia in Hollywood was a PEDOWOOD Facebook page: https://www.facebook.com/PEDOWOOD/
The non-profit ENOUGH.ORG reported that just this past weekend three national news stories broke of well-known figures ensnarled in allegations of criminal sexual behavior:
On Friday, R&B singer R. Kelly was arrested and charged with 10 counts of aggravated criminal sexual abuse. The alleged sexual assaults dated back to 1998. Three of the victims were between the ages of 13 and 17 at the time of the alleged crimes.
New England Patriots owner Robert Kraft was formally charged Monday with soliciting prostitution. The bust was part of a larger-scale Florida sex trafficking ring that has led to hundreds of arrest warrants.
The activities of wealthy, politically connected Florida financier Jeffrey Epstein were also back in the spotlight. The news this time revolved around his apparently light sentence after a 2008 plea deal secretly ended a federal sex-abuse investigation involving at least 40 teenage girls.
And the saga continued.
Moon Landing Conspiracy Theory Persists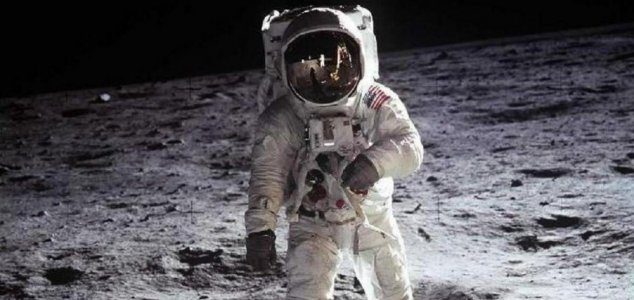 The idea that the Moon landings were faked still remains one of the most enduring of all conspiracy theories.
Peter Knight – a professor of American Studies at the University of Manchester – explores the origins of the Moon landing conspiracy and why some people still believe that we never went to the Moon.
Bill Kaysing was a former US Navy officer who worked as a technical writer for one of the rocket manufacturers for NASA's Apollo moon missions. He claimed that he had inside knowledge of a government conspiracy to fake the moon landings, and many conspiracy theories about the Apollo moon landings which persist to this day can be traced back to his 1976 book, We Never Went to the Moon: America's Thirty Billion Dollar Swindle.
The basic template of the conspiracy theory is that NASA couldn't manage to safely land a man on the moon by the end of the 1960s as President John F Kennedy had promised, so it only sent astronauts into Earth orbit. Conspiracy theorists then argue that NASA staged the moon landings in a film studio and that there are tell-tale signs on the footage and the photos that give the game away. They claim that NASA has covered up the elaborate hoax ever since.
Moon landing sceptics point to supposed clues such as photos that appear to show the astronauts in front of cross hairs that were etched on the camera glass, or a mysterious letter C visible on a moon rock. These and many other seeming anomalies have been debunked, but moon landing conspiracy theories have persisted in the popular imagination.
In the US, opinion polls indicate that between 5-10% of Americans distrust the official version of events. In the UK, a YouGov poll in 2012 found that 12% of Britons believed in the conspiracy theory. A recent survey found that 20% of Italians believe that the moon landings were a hoax, while a 2018 poll in Russia put the figure there as high as 57%, unsurprising given the popularity of anti-Western conspiracy theories there.
Ready to disbelieve
That Kaysing's conspiracy theory took hold in mid-1970s America is in large part due to a wider crisis of trust in the country at the time. In 1971, citizens read the leaked Pentagon Papers, showing that the Johnson administration had been systematically lying about the Vietnam War. They tuned in nightly to the hearings about the Watergate break-in and subsequent cover-up.
A series of congressional reports detailed CIA malfeasance both at home and abroad, and in 1976, the House Select Committee on Assassinations concluded – in contrast to the Warren Commission more than a decade earlier – that there was a high probability that there had been a conspiracy to kill Kennedy. These revelations had helped fuel a wider shift in conspiracy thinking since the late 1960s, from a belief in external enemies, such as Communists, to the suspicion that the American state was itself conspiring against its citizens.
Moon landing conspiracy theories have proved particularly sticky ever since. To understand their popularity we need to consider their cultural context, as much as the psychological dispositions of believers.
As with the Kennedy assassination, they formed a new kind of conspiracy theorising. These theories reinterpret the publicly available evidence, finding inconsistencies in the official record, rather than uncovering suppressed information. Visual evidence is crucial: for all their scepticism, their starting point is that seeing is believing. In the realm of photo evidence, the assumption is that everyone can be a detective. In the conspiracy theory communities that emerged at the tail-end of the 1960s, the self-taught buff became central.
Constructed reality
The moon landing conspiracy theories also brought to the mainstream the notion that significant events are not what they seem: they have been staged, part of an official disinformation campaign. The idea that tragic events are created by "crisis actors" employed by the government has become the default explanation for many events today, from 9/11 to mass shootings. This type of conspiracy theory is particularly harmful – for example, parents of children killed in the Sandy Hook elementary school shooting have been relentlessly hounded by internet trolls claiming they are merely paid stooges.
However, the story that the lunar landings were staged also resonates with the more plausible notion that the space race itself was as much a Cold War spectacle as a triumph of the human spirit.
The 1978 Hollywood film Capricorn One did much to popularise moon landing conspiracy theories. Based on Kaysing's book, it imagined that a Mars landing was faked in a film studio, tapping into conspiracy rumours that the moon landings themselves had been directed by Stanley Kubrick. This suggestive myth is based in part on the idea that special effects had become much more sophisticated with Kubrick's 1968 film 2001 A Space Odyssey, although still far from the capabilities that the conspiracy theories suppose.
Even if they are far-fetched in factual terms, moon landing conspiracy theories nevertheless call up the more plausible possibility that in our media-saturated age reality itself is constructed, if not actually faked.
Peter Knight, Professor of American Studies, University of Manchester
This article is republished from The Conversation under a Creative Commons license. Read the original article.
Theorists Claim Glowing Orb Over Rome May Be Alien Technology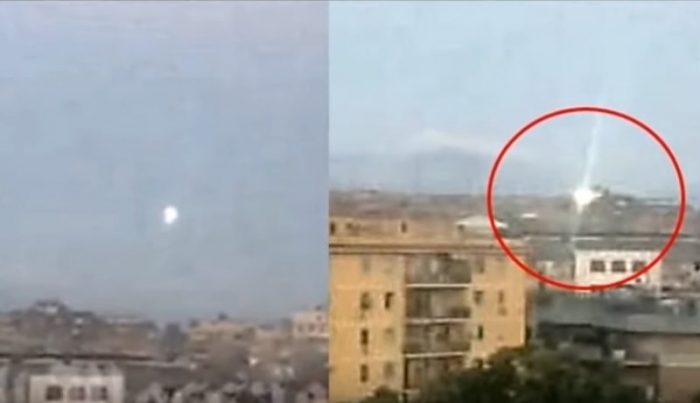 UFO conspiracy theories were unleashed as a clear daylight video showed a yellowish orb spiraling upward into the sky above the Italian capital.
A possible tad of alien activity was noted on Italian soil, as an unsuspecting family looked out of the window of their Roman villa to spot a bright, perfectly circular light hovering on the horizon. In a video posted online, people in the background can be heard asking in Italian: "What are they?"
Picked up by several media outlets, the video finally found it's way to alien hunters, as conspiracy theorists theorize wildly over the object's extraordinarily bright light.
"A luminous sphere was spotted and recorded with a mobile phone by a family living in the area of Villa Chigi in Rome," according to popular YouTube channel UFOMania, while commenters shared whacky theories as to where the technology behind its construction could have originated from.
"It is a plasma drone. It's got to be alien technology or something else, just understand that they are taking pictures of our landscape and maybe compared them to the old times," one wrote, as another chimed in suggesting that it could be an alien abduction in progress.
"This is exactly how the several spheres we saw over a busy interstate outside Albany NY took off. This looks real to me," they posted, intriguing the rest.
Skeptical observers ditched the extra-terrestrial mumbo-jumbo, however, arguing that in such a densely populated location there would have been many more sightings of the purported event.
Last week, prominent UFOlogist Scott C. Waring commented on a body that resembled a four-pronged alien spaceship right above the orbiting International Space Station, taking note of its unusual shape: "like nothing I've seen before," he posted.
In a video first singled out of NASA's livestream archives by YouTube channel Streetcap 1, a massive unidentified object can be seen whizzing swiftly past the space laboratory before taking a turn and moving back to its initial location in the background.
Sputniknews
Residents of Brooklyn complain about a strange sound that makes you sick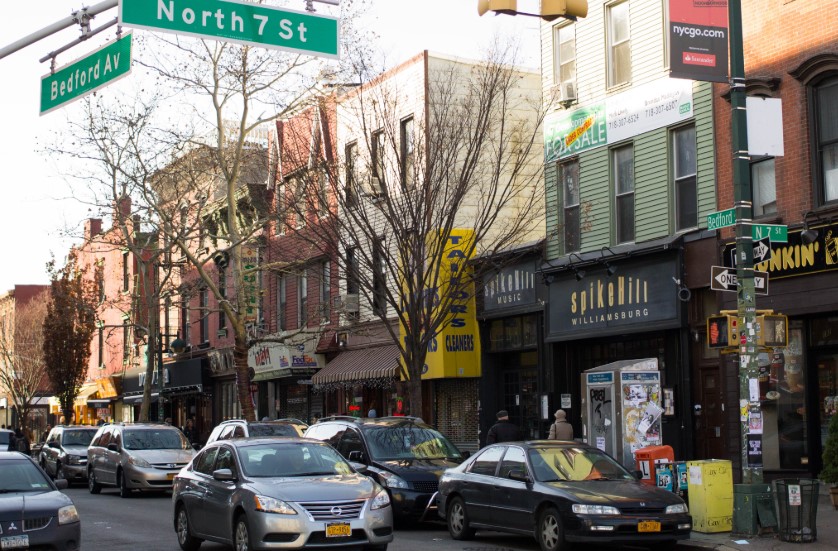 In the Bedford-Stuyvesant, Brooklyn neighborhood, New York, for the past few months, people have been complaining about a strange annoying noise. They hear this noise both outside and in their apartments and at the same time it causes medical problems.
Some conspirologists find that the symptoms are very similar to those described by American diplomats. In the past two years, diplomats from the American embassies in Cuba and in China have heard strange noises from which they had unpleasant consequences.
Only last week, 15 Brooklyn residents appealed to the authorities with unpleasant sounds. However, no action was taken, because even the authorities could not figure out the source of the noise.
This high-pitched noise is much more annoying than the usual New York hum and at the same time affects the brain. Some people had the effects of this noise like a hangover, others felt a throbbing headache.
Another part of the inhabitants reported mental stress and pressure on the nasal sinuses. Even closing the windows did not help from the noise; it easily penetrated through the walls.
"I can not run away from it and this noise is felt anywhere in our block," – says Drew Robbie.
@NYPDONeill @NYCMayor @nytimes @nypost @News12BK high pitch Noise causing headaches and mental stress in Brooklyn. Some hearing it for week and others for days…for me it is getting louder. Help…. Madison street/Franklin ave. Listen pic.twitter.com/iMjJHbAUTj

— Drew Robbi (@RobbiDrew) June 24, 2019
Robbie tried to record the noise and posted on Twitter. The sound in the video is really depressing and it is unbearably long to listen.
Both local police and officials unsuccessfully seek the source of this sound.
A similar "sound attack" was conducted in March 2019 in Michigan. Conspiracy theorists believe that someone is testing the sonic weapon in public.