Researchers Recommend Replacing Aspirin with this Natural Alternative
As far back as the 5th century BC, the Greek physician Hippocrates wrote about the use of a bitter powder extracted from willow bark that reduced fevers and eased aches and pains. Native Americans also used an infusion of willow bark for similar purposes. What was this remarkable "healing" principle within the bark that relieved disease?
Known as salicylic acid (from the Latin salix, willow tree), this pain-killing compound is widely distributed throughout plants, where it functions as a hormone. The more vegetables and fruits you consume, the more likely you are to have a physiologically significant concentration of salicylic acid in your blood. This is why, for instance, vegans and vegetarians generally have higher levels than most grain- and meat-based consumers. [1]
The chemical acetyl-salicylic acid, commonly known as aspirin, is a synthetic form of salicylic acid, a compound which is formed when salicin, a bitter compound naturally found within plants like white willow bark, is broken down within the human body. Salicylic acid can also be synthesized endogenously from benzoic acid, and its urinary metabolite, salicyluric acid, has been found to overlap levels in patients on low-dose aspirin regimens. Cell research indicates that salicylic acid compounds (known as salicyclates) actually compare surprisingly well to aspirin in reducing inflammatory activity.[2]
While salicylic acid is found naturally in plants as salicylates, acetyl-salicylic acid does not exist in nature, is not formed as byproduct of natural salicylate consumption,[3] and is produced only through industrial synthesis. For example, this is one method of synthesis:
Acetylsalicylic acid is prepared by reacting acetic anhydride with salicylic acid at a temperature of <90 deg C either in a solvent (e.g., acetic acid or aromatic, acyclic, or chlorinated hydrocarbons) or by the addition of catalysts such as acids or tertiary amines."[4]
Also, the chemical modification of natural salicylic acid with an acetyl group results in the acetylation of hemoglobin,[5] essentially chemically altering the natural structure-function of our red blood cells and subsequent hemodynamics. In essence, aspirin, a semi-synthetic compound, makes the blood tissue itself semi-synthetic.
This could be why aspirin has been linked to such a broad range of unintended adverse health effects, including but not limited to:
Gastric Ulcer [6]
Hearing Loss/Tinnitus[7] [8] [9] [10] [11] [12]
Cerebral Bleeding [13]
Influenza Mortality [14]
Reye Syndrome
Crohn's Disease[15]
Helicobacter Pylori Infection[16]
We have a section on our database dedicated to indexing the under-reported, unintended adverse effects of aspirin, related to 50 diseases. We also have a section which indexes research on natural compounds studied to prevent, reduce or reverse Aspirin-Induced Toxicity.
According to US EPA statistics, up to 500 thousand pounds of the chemical was produced in the United States in 1998 alone.[17] Millions the world over take it for pain relief, including your typical headache, but also for the prevention of heart attacks and stroke.
Taking a "baby aspirin," i.e. an 81 mg dose, is considered safer — which it is relative to a 325 mg "adult dose" – but is known to cause widespread and significant gastroduodenal damage. A study published in 2009 in the journal Currrent Medical Research & Opinion titled, "Gastroduodenal toxicity of low-dose acetylsalicylic acid: a comparison with non-steroidal anti-inflammatory drugs," found the following:
Data suggest that ASA causes significant gastroduodenal damage even at the low doses used for cardiovascular protection. These effects (both systemic and possibly local) may be pharmacodynamically distinct from the gastroduodenal toxicity seen with NSAIDs.[18]
Another 2009 study found that 80% of healthy individuals who uses short-term (14 days), low-dose aspirin experienced small intestinal toxicity, including small bowel mucosal breaks and mucosal inflammation. [19] Also, there are reports of esophageal mucosal lesions induced by low-dose aspirin and other antiplatelet medications mimicking esophageal malignancy.[20]
Data suggest that ASA [aspirin]causes significant gastroduodenal damage even at the low doses used for cardiovascular protection. These effects (both systemic and possibly local) may be pharmacodynamically distinct from the gastroduodenal toxicity seen with NSAIDs.[21]
Hemorrhagic side effects, in fact, are one of the greatest challenges facing those who use aspirin for prevention. By taking a drug which prevents clotting, aspirin can work too well, resulting in bleeding disorders or events, some of which may be life-threatening, even lethal.
So, given the serious, unintended adverse health effects of aspirin therapy, what are some evidence-based natural alternatives?
Researched aspirin alternatives include
Pycnogenol: A human study published in 1999 in the journal Thrombotic Research found that pycnogenol was superior (i.e. effective at a lower dosage) to aspirin at inhibiting smoking-induced clotting, without the significant (and potentially life-threatening) increase in bleeding time associated with aspirin use.[22] The abstract is well worth reading in its entirety:
The effects of a bioflavonoid mixture, Pycnogenol, were assessed on platelet function in humans. Cigarette smoking increased heart rate and blood pressure. These increases were not influenced by oral consumption of Pycnogenol or Aspirin just before smoking. However, increased platelet reactivity yielding aggregation 2 hours after smoking was prevented by 500 mg Aspirin or 100 mg Pycnogenol in 22 German heavy smokers.
In a group of 16 American smokers, blood pressure increased after smoking. It was unchanged after intake of 500 mg Aspirin or 125 mg Pycnogenol. In another group of 19 American smokers, increased platelet aggregation was more significantly reduced by 200 than either 150 mg or 100 mg Pycnogenol supplementation. This study showed that a single, high dose, 200 mg Pycnogenol, remained effective for over 6 days against smoking-induced platelet aggregation. Smoking increased platelet aggregation that was prevented after administration of 500 mg Aspirin and 125 mg Pycnogenol.
Thus, smoking-induced enhanced platelet aggregation was inhibited by 500 mg Aspirin as well as by a lower range of 100-125 mg Pycnogenol. Aspirin significantly (p<0.001) increased bleeding time from 167 to 236 seconds while Pycnogenol did not.
These observations suggest an advantageous risk-benefit ratio for Pycnogenol." [emphasis added]
Pycnogenol also has about as many "side benefits" as aspirin has side effects.
Policosanol: Already well-known for its ability to modulate blood cholesterol levels as effectively as statins, but without their notorious side effects, this sugar cane wax extract has been found to be as effective as aspirin at inhibiting clotting, but at a lower, safer dose.[23]
There are actually a broad range of natural compounds, including foods and spices, with demonstrable platelet-inhibiting activity. You will find a list of them on our natural platelet inhibitor pharmacological actions page. Another highly relevant section on our website is the Thrombosis Research page.
Ultimately, however, cardiovascular disease and heart attacks, for instance, are not caused by a lack of aspirin.
References
[1] C J Blacklock, J R Lawrence, D Wiles, E A Malcolm, I H Gibson, C J Kelly, J R Paterson. Salicylic acid in the serum of subjects not taking aspirin. Comparison of salicylic acid concentrations in the serum of vegetarians, non-vegetarians, and patients taking low dose aspirin. J Clin Pathol. 2001 Jul ;54(7):553-5. PMID: 11429429
[2] Pharmacokinetics of aspirin and salicylate in relation to inhibition of arachidonate cyclooxygenase and antiinflammatory activity. Proc Natl Acad Sci U S A. 1987 Mar ;84(5):1417-20. PMID: 3103135
[3] P L Janssen, M B Katan, W A van Staveren, P C Hollman, D P Venema. Acetylsalicylate and salicylates in foods. Cancer Lett. 1997 Mar 19 ;114(1-2):163-4. PMID: 9103279
[4] [Ullmann's Encyclopedia of Industrial Chemistry. 6th ed.Vol 1: Federal Republic of Germany: Wiley-VCH Verlag GmbH & Co. 2003 to Present, p. V31 725 (2003)]
[5] K R Bridges, G J Schmidt, M Jensen, A Cerami, H F Bunn. The acetylation of hemoglobin by aspirin. In vitro and in vivo. J Clin Invest. 1975 Jul;56(1):201-7. PMID: 237937
[6] Gastroduodenal toxicity of low-dose acetylsalicylic acid: a comparison with non-steroidal anti-inflammatory drugs. Curr Med Res Opin. 2009 Nov;25(11):2785-93. PMID: 19788350
[7] Analgesic use and the risk of hearing loss in men. Am J Med. 2010 Mar;123(3):231-7. PMID: 20193831
[8] Hearing loss in a woman on aspirin: the silent pharmacokinetic parameter. Ther Drug Monit. 2009 Feb;31(1):1-2. PMID: 19155962
[9] Too much of a good thing: long-term treatment with salicylate strengthens outer hair cell function but impairs auditory neural activity. Hear Res. 2010 Jun 14;265(1-2):63-9. Epub 2010 Mar 6. PMID: 20214971
[10] Long-term administration of salicylate enhances prestin expression in rat cochlea. Int J Audiol. 2009 Jan;48(1):18-23. PMID: 19173110
[11] Behavioral assessment and identification of a molecular marker in a salicylate-induced tinnitus in rats. Neuroscience. 2010 Feb 17;165(4):1323-32. Epub 2009 Dec 1. PMID: 19958810
[12] Salicylate-induced degeneration of cochlea spiral ganglion neurons-apoptosis signaling. Neuroscience. 2010 Jun 16;168(1):288-99. Epub 2010 Mar 15. PMID: 20298761
[13] Predictors of mortality in trauma patients with intracranial hemorrhage on preinjury aspirin or clopidogrel. J Trauma. 2008 Oct;65(4):785-8. PMID: 18849791
[14] The effect on mortality of antipyretics in the treatment of influenza infection: systematic review and meta-analysis. J R Soc Med. 2010 Oct;103(10):403-11. PMID: 20929891
[15] Aspirin in the aetiology of Crohn's disease and ulcerative colitis: a European prospective cohort study. Aliment Pharmacol Ther. 2011 Sep ;34(6):649-55. Epub 2011 Jul 26. PMID: 21790683
[16] Helicobacter pylori infection in bleeding peptic ulcer patients after non-steroidal antiinflammatory drug consumption. World J Gastroenterol. 2011 Oct 28 ;17(40):4509-16. PMID: 22110282
[17] Toxnet.nlm.nih.gov, Hazardous Substances Data Base: Aspirin
[18] Neville D Yeomans, Christopher J Hawkey, Wayne Brailsford, Jørgen Naesdal. Gastroduodenal toxicity of low-dose acetylsalicylic acid: a comparison with non-steroidal anti-inflammatory drugs. Curr Med Res Opin. 2009 Nov;25(11):2785-93. PMID: 19788350
[19] Incidence of small bowel injury induced by low-dose aspirin: a crossover study using capsule endoscopy in healthy volunteers. Digestion. 2009;79(1):44-51. Epub 2009 Feb 26. PMID: 19246922
[20] Esophageal mucosal lesion with low-dose aspirin and prasugrel mimics malignancy: a case report. World J Gastroenterol. 2011 Sep 21 ;17(35):4048-51. PMID: 22046096
[21] Gastroduodenal toxicity of low-dose acetylsalicylic acid: a comparison with non-steroidal anti-inflammatory drugs. Curr Med Res Opin. 2009 Nov;25(11):2785-93. PMID: 19788350
[22] M Pütter, K H Grotemeyer, G Würthwein, M Araghi-Niknam, R R Watson, S Hosseini, P Rohdewald. Inhibition of smoking-induced platelet aggregation by aspirin and pycnogenol. Thromb Res. 1999 Aug 15;95(4):155-61. PMID: 10498385
[23] M L Arruzazabala, S Valdés, R Más, D Carbajal, L Fernández. Comparative study of policosanol, aspirin and the combination therapy policosanol-aspirin on platelet aggregation in healthy volunteers. Pharmacol Res. 1997 Oct;36(4):293-7. PMID: 9425618
New Physics: Mysterious radiation pointed to the verge of discovering a "ghost" particle that makes up dark matter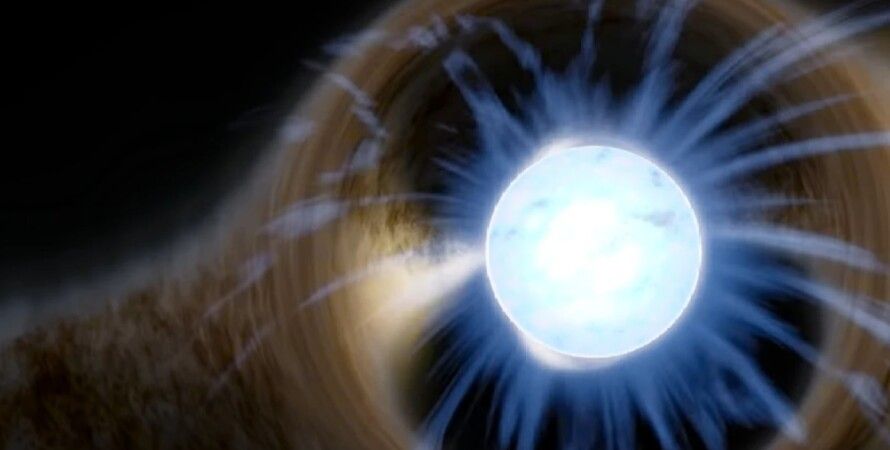 Physicists at the Lawrence Berkeley National Laboratory in the United States have found that the mysterious high-energy radiation emitted from the vicinity of a group of neutron stars may indicate the existence of axions – not yet discovered particles within the framework of New Physics, the search for which has been going on since 1977. It is assumed that special types of axions form dark matter. This is reported in an article published in the journal Physical Review Letters. The research is summarized in a press release on Phys.org.
It is believed that axions can form in the core of neutron stars and transform into photons in the presence of a powerful magnetic field. To detect the electromagnetic radiation associated with axions, you need to find stars that do not emit radiation at different wavelengths that can mask the desired signal. 
These objects include the Magnificent Seven neutron stars that emit only X-ray and ultraviolet radiation. They are located at a distance of 200-500 parsecs from the Earth.
The researchers ruled out the scenario that the excess X-rays produced by the Magnificent Seven are actually emitted by other, more distant objects. These sources would be found in datasets from the XMM-Newton and Chandra X-ray space telescopes.
The extra X-rays likely originate from axions hitting an extremely strong electromagnetic field billions of times stronger than the magnetic fields that could be created on Earth, the scientists concluded. The axions themselves resemble neutrinos in their properties, since both have insignificant masses and rarely and weakly interact with matter.
The axion is currently viewed as the most promising candidate for dark matter particles, since another hypothetical candidate, the massive WIMP particle, has gone unnoticed in experiments aimed at detecting it. 
In addition, there may be a whole family of axion-like particles that form dark matter, as suggested by string theory. If axions are found, it will prove that there is a whole new area of ​​physics outside the Standard Model describing the properties of all known particles.
To find out, the next step will be to study white dwarfs, which are not expected to emit X-rays.
"If we see an abundance of X-rays there too, our arguments will be pretty compelling," said lead author Benjamin Safdie.
The goal of human civilization is to create AI and disappear?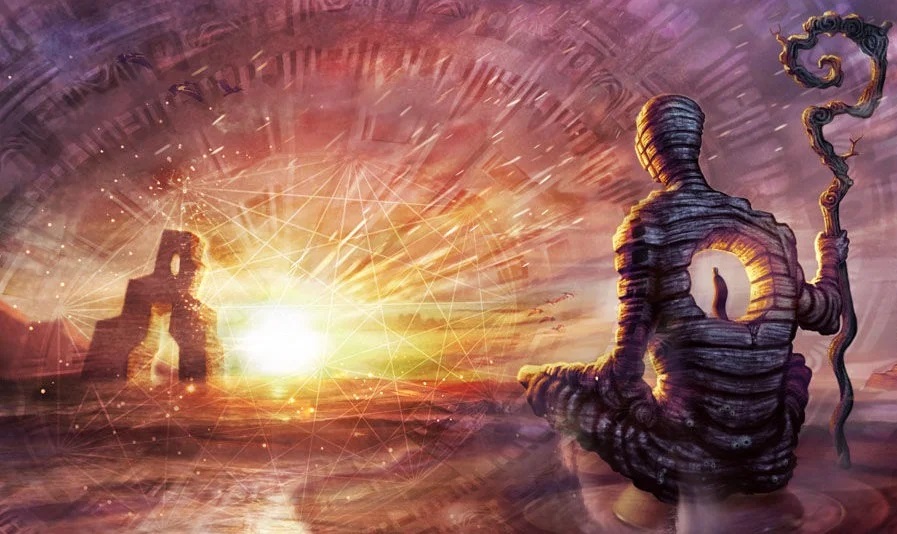 Various sources often talk about civilizations that lived long before us. They all developed, prospered for a while, and then disappeared in an incomprehensible way.
What is the reason for their decline, we probably will not know. All we can do is admire the remains of stone buildings, over which time has almost no power.
While looking for an answer, we somehow accidentally stumbled upon an interesting saying about the life of Japanese samurai: "A samurai has no goal, but a path." In the end, the "path of the samurai" ended in what is known – death. The path of any civilization ended in the same way.
If you look at the issue through the prism of a samurai saying, then there is no point in looking for why and how civilization ended its existence. Probably, the process itself and its result are important here. But to whom is it important and what result does it expect?
Mysterious director
Apparently, behind the curtains of this "ancient theater" there is a mysterious "director" who periodically makes necessary adjustments to the history of civilization.
To figure out what's what, you need to look at current trends in science. Where does a person strive with such an irresistible desire to "play God." This attracts him and at the same time frightens him, but in no way turns him away from the intended path. Most likely, artificial intelligence (AI) is the purpose of our civilization's existence.
About 50 years ago it would have seemed nonsense, but to someone, perhaps even now. However, if you trace the last 100 years of the life of our civilization, you get the feeling that most of the discoveries were given to mankind at the same time. A powerful leap has taken place in a hundred years. Why did it happen?
At the beginning of the last century, scientists recognized the existence of fields that have memory and the ability to store and transmit information. It is very likely that such or a similar field can be around the Earth and, more interesting, possess intelligence. Isn't this the same "Director" hiding behind the screen of the "ancient theater"?
If this is so, then at a certain moment the "Director" gives the selected scientist "access" to certain knowledge (perhaps even in a dream, like Mendeleev), and another scientific breakthrough occurs in the world. Step by step, discovery after discovery, humanity is steadily moving towards the creation of AI. The trend is already well visible.
AI is probably the next "Babylon", which will combine all the knowledge, culture and accumulated experience of civilization. In the future, the neural network will enter into a connection with the general information field and leave humanity without knowledge, technology, and even a spoken language. This will be the next decline of civilization. And the "Director" will receive another array of new data (experience) in order to start creating a new civilization.
If someone believes that past civilizations ended in large-scale conflicts, then most likely this is already the consequences of "turning off" AI.
Co-founder of Skype talked about the threat of AI to humanity
One of the creators of the Skype internet call service, Jaan Ta
llinn, said that the development of artificial intelligence (AI) threatens humanity. According to him, humans face three key threats, but it is AI that should be feared most of all, the expert said.
Tallinn explained that at the moment, no one can predict what development AI will achieve in the next decades. In addition, the fact that scientists are creating artificial intelligence that can form a new AI without human intervention is also a cause for concern.
In addition, as the co-founder of the popular video calling service noted, the development of synthetic biology also causes concern. According to him, this direction in science allows the creation of artificial DNA sequences and biological systems that may not exist in nature.
Tallinn also drew attention to the fact that he fears we are entering an era of "unknown unknowns", things that people are not even able to imagine right now.
Volkswagen robot will autonomously charge cars: a working prototype presented
The renowned German car manufacturer announced a new development. This time, engineers have created a unique robot capable of autonomously charging electric vehicles. 
For more than a year, specialists have been developing this project, but only now the concern was ready to demonstrate the first working prototype. The robot is ready to charge electric vehicles and has shown the high efficiency of this process.
It is called the Mobile Charging Robot, and experts have already compared it to the R2-D2 droid from Star Wars, including squeaks and clangs. Indeed, there is a similarity. Before implementing this idea, the engineers decided that robots should be allowed to charge cars parked in large residential complexes.
This will save their owners from leaving in order to find a gas station. Another advantage is that large parking lots and garages do not have to contain several expensive charging points for electric cars. The car company said in a press release that the robot works exclusively autonomously.
It independently controls and interacts with the vehicle being charged. It opens the cover of the charging socket and independently connects the power plug, then disconnects it. The robot looks like a trailer, which is a mobile energy storage.
It is capable of charging multiple electric vehicles at the same time. Despite the fact that the manufacturer confidently praises its concept, experts saw inefficiency in the fact that first it is necessary to charge the robot's battery, which is then used to recharge electric cars.
Volkswagen Group Components CEO Thomas Schmall noted that creating an efficient charging infrastructure for the cars of the future is an important step in the company's development.
Its engineers focus on finding solutions to avoid costly do-it-yourself measures. The mobile robot is only part of the concept that will continue to be developed.