Researchers Discover Dye That's Safe and Effective for Treating Malaria
Fight Against Malaria
New research has shown the dye methylene blue kills malaria parasites at an unparalleled rate and is safe for human use. In the recent study, which was conducted in Mali by scientists at Radboud University Medical Center, the University of California (UCSF), and the Malaria Research and Training Center (MRTC), malaria patients were treated with a combination of the blue dye and artemisinin-based combination therapy (a fairly standard treatment). Within two days, the patients were cured of malaria and were also no longer able to transmit malaria parasites if they were bitten by a mosquito again.
The research, which will be published in the journal The Lancet Infectious Diseases this week, marks a significant breakthrough in the treatment of malaria. Malaria parasites are growing increasingly resistant to existing drug treatments. When they are effective, current medications still do not prevent the spread of parasites — meaning that even if a patient's symptoms are treated successfully, when they are bitten by another species of mosquito that spreads malaria, it could transmit the disease to someone else.
Malaria can still be transmitted from a person to a mosquito for at least a week using traditional treatment methods. Malarial parasites stay in an infected person's blood for a long time, and while they're there they split into gametocytes — male and female sex cells. When a new mosquito comes along and bites an infected person, they suck in those gametocytes in the person's blood. In the new mosquito, they become fertilized, and when the mosquito bites someone else, the cycle continues, spreading the parasites.
With the addition of the blue dye, researchers saw that they could stop transmission of the parasite in just two days.
Teun Bousema (Radboudumc), who coordinated the study, explained in the team's press release that its ability to prevent the spread of the disease so quickly is what makes methylene blue so promising. Bousema added that the treatment also seems to work well "in species that are resistant to certain medicines."
The Only Drawback
The researchers have noted just one side effect of using the blue dye. "I have used it myself," Bousema said "and it turns your urine bright blue. This is something that we need to solve because it could stop people from using it."
While the side effect may be strange and could be alarming if patients weren't aware that it could happen, it doesn't appear to be harmful. As Bousema pointed out, if researchers aren't able to suppress the dye's effect on urine, providers who use the treatment will need to communicate the possible side effect, its cause, and explain that it isn't a cause for concern in order to assure it doesn't dissuade patients from starting or completing treatment.
According to the World Health Organization (WHO), each year around the world 212 million people contract malaria and an estimated 429, 000 die. The group of people that most often die as a result of malaria infection are children, specifically those living in Africa. While preventative measures like insecticides and mosquito nets have helped reduce the number of annual deaths by nearly half in the last decade, the spread of malaria continues to take lives.
The new treatment shows promise, and although there are still a few small hurdles (such as the blue urine) that need to be worked out before the dye would become widely available for treatment purposes, having another treatment — especially one that helps prevent the spread of the parasite — could certainly contribute to our goal of eliminating malaria once and for all.
Strange Sounds Recorded Coming from Greenland's Skies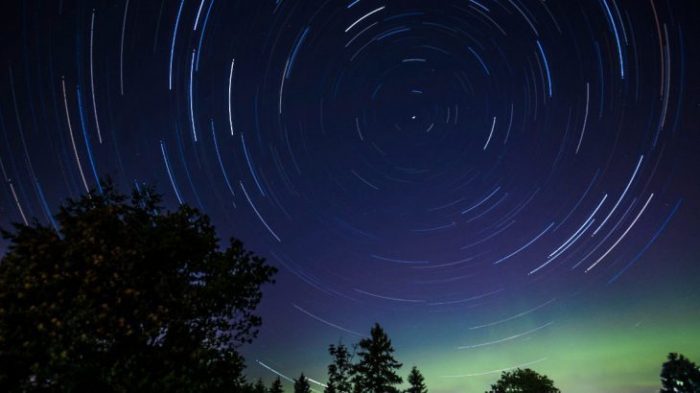 A YouTube user ('Finn Enoksen') shared video clip of strange sounds he recorded that seemed to come from the skies over Greenland on January 4th:
"I hear that strange sound like for 1hour but sometimes it silence for 5 or 10 minute, it little bit hard to heard because that strange sound is not loud."
Creepy Unsolved Murder Mysteries
The boy in the chimney
In 2008, teenager Josh Maddux left the house where he lived with his dad to run an errand. He disappeared, and seven years later, his remains were found in the fetal position, stuffed into the chimney of a nearby historic cabin. His body, devoid of wounds, showed no signs of a struggle. As The Huffington Post reported, "When the teen's skeleton was found, his knees reportedly were above his head and a hand was covering his face."
The strangest details were slowly released to the public in the following weeks. Maddux's had been clothed only in a thermal undershirt, and the rest of his clothes were lying on the floor inside the cabin. Construction workers confirmed that rebar on the chimney's opening meant he would not have been able to climb down, so he must have been trying to climb up.
To make matters worse, an anonymous Reddit post later detailed a rumor that Maddux had been coerced by a friend who went on to become a serial killer.
Hannah Upp's Disappearances
As chronicled in a New Yorker exposé, 23-year-old Pennsylvania resident Hannah Upp has led a life peppered with disappearances. Seemingly without a direct cause, Upp enters a fugue state and disappears off the grid, cutting off communication with her friends and family, and after a while, she's often found near water.
Doctors diagnosed Upp with "a diagnosis of dissociative fugue, a rare condition in which people lose access to their autobiographical memory and personal identity, occasionally adopting a new one, and may abruptly embark on a long journey." She disappeared again last year and her belongings were found near the ocean on St. Thomas — the strangest thing about her case is the fact that her parents seem apathetic, or mystical, even, when asked about their missing daughter by the press.
Kathy Hobbs Predicts Her Own Death
The kidnapping and murder of 16-year-old Kathy Hobbs is so odd that it was featured on an episode of the cult classic series Unsolved Mysteries.
After her death in 1987, Hobbs' parents and friends disclosed that all her life, Hobbs had suffered from "premonitions" that foreshadowed her death at 16. In her teen years, she developed agoraphobia and refused to leave the house, but on her sixteenth birthday she believed the curse had been broken — or, so say her family and friends. Just three months later, she was attacked coming home from buying a paperback novel and murdered with blunt force trauma to the head.
In 1989, a Toledo man named Michael Lee Lockhart was charged and convicted with Hobbs' murder, though Lockhart never confessed. The internet is divided on whether Lockhart actually shot Hobbs, but the real point of contention is the young woman's premonitions. Why was she able to predict a seemingly random act of violence?
More mysterious electrical sky events over Dublin, Juarez and amazing explosions in Kenner, Louisiana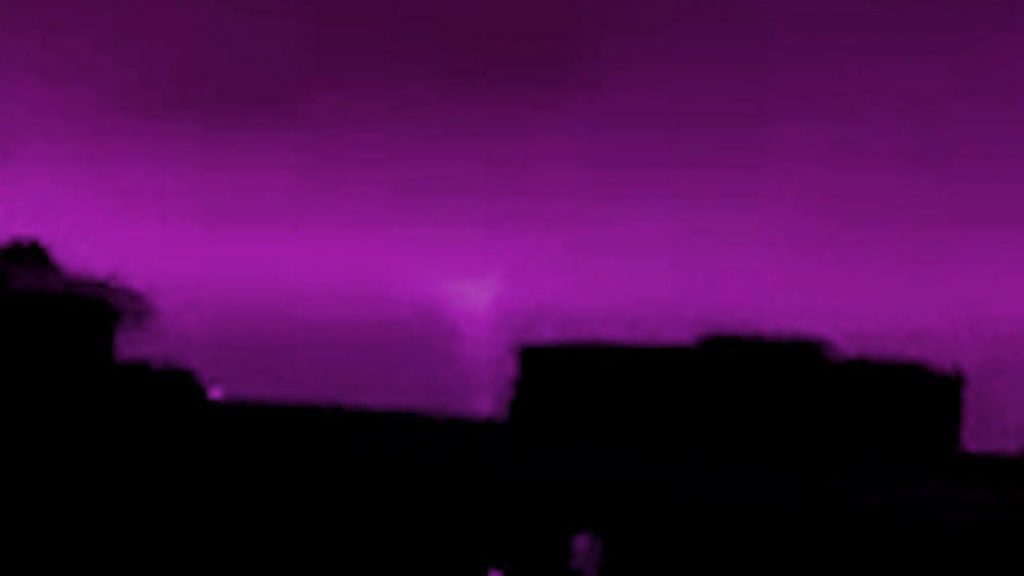 On the same day as the sky lit up with mysterious blue light over Queens, NYC, powerful electrical explosions also occurred in Kenner, Louisiana and Ciudad Juarez, Mexico. Two days after, something really weird occurred over Dublin, Ireland. It seems to be a widespread electrical phenomenon. Are they all linked? Like to a geomagnetic storm or something similar going on in space? Or are these phenomena all more grounded like the mystery behind "Project Blue Beam."
Anyone know what the light show over Dublin is? Could it be a geomagnetic storm?
Any one know what the light show over #Dublin is? pic.twitter.com/TW5oec8tRd

— James Brophy (@jamesfbrophy) 30 December 2018
This next video was recorded on December 29, 2018, around 8:45 in Drimnagh, Dublin. Here the Youtube video:
Or can these light source be caused by something more grounded? Such as the mystery behind the so called top secret "Project Blue Beam."
The following video was recorded in Dublin on December 29, 2018:
Here a summary and discussion of both sky phenomena:
Electrical explosions in Kenner, Louisiana
A video captured by Giovanni Bommarito show the dramatic moment of multiple electrical explosions in Kenner, triggering power outages for more than 10,000 customers on December 27, 2018:
Wind gusts in the New Orleans area reached as high as 51 MPH overnight Wednesday and into Thursday morning.
Coincidentally this event occurred on the same day as the sky lit up with mysterious blue light over Queens, NYC:
Strange explosion and object in Ciudad Juarez
© The Juarez Times/Facebook
There are definitely odd things happening on the planet. Perhaps these incidents are related 'electrically' in part to the 'grounding' of our Solar System?