Researchers Discover Dye That's Safe and Effective for Treating Malaria
Fight Against Malaria
New research has shown the dye methylene blue kills malaria parasites at an unparalleled rate and is safe for human use. In the recent study, which was conducted in Mali by scientists at Radboud University Medical Center, the University of California (UCSF), and the Malaria Research and Training Center (MRTC), malaria patients were treated with a combination of the blue dye and artemisinin-based combination therapy (a fairly standard treatment). Within two days, the patients were cured of malaria and were also no longer able to transmit malaria parasites if they were bitten by a mosquito again.
The research, which will be published in the journal The Lancet Infectious Diseases this week, marks a significant breakthrough in the treatment of malaria. Malaria parasites are growing increasingly resistant to existing drug treatments. When they are effective, current medications still do not prevent the spread of parasites — meaning that even if a patient's symptoms are treated successfully, when they are bitten by another species of mosquito that spreads malaria, it could transmit the disease to someone else.
Malaria can still be transmitted from a person to a mosquito for at least a week using traditional treatment methods. Malarial parasites stay in an infected person's blood for a long time, and while they're there they split into gametocytes — male and female sex cells. When a new mosquito comes along and bites an infected person, they suck in those gametocytes in the person's blood. In the new mosquito, they become fertilized, and when the mosquito bites someone else, the cycle continues, spreading the parasites.
With the addition of the blue dye, researchers saw that they could stop transmission of the parasite in just two days.
Teun Bousema (Radboudumc), who coordinated the study, explained in the team's press release that its ability to prevent the spread of the disease so quickly is what makes methylene blue so promising. Bousema added that the treatment also seems to work well "in species that are resistant to certain medicines."
The Only Drawback
The researchers have noted just one side effect of using the blue dye. "I have used it myself," Bousema said "and it turns your urine bright blue. This is something that we need to solve because it could stop people from using it."
While the side effect may be strange and could be alarming if patients weren't aware that it could happen, it doesn't appear to be harmful. As Bousema pointed out, if researchers aren't able to suppress the dye's effect on urine, providers who use the treatment will need to communicate the possible side effect, its cause, and explain that it isn't a cause for concern in order to assure it doesn't dissuade patients from starting or completing treatment.
According to the World Health Organization (WHO), each year around the world 212 million people contract malaria and an estimated 429, 000 die. The group of people that most often die as a result of malaria infection are children, specifically those living in Africa. While preventative measures like insecticides and mosquito nets have helped reduce the number of annual deaths by nearly half in the last decade, the spread of malaria continues to take lives.
The new treatment shows promise, and although there are still a few small hurdles (such as the blue urine) that need to be worked out before the dye would become widely available for treatment purposes, having another treatment — especially one that helps prevent the spread of the parasite — could certainly contribute to our goal of eliminating malaria once and for all.
Scientists Show That People Absorb Energy From Others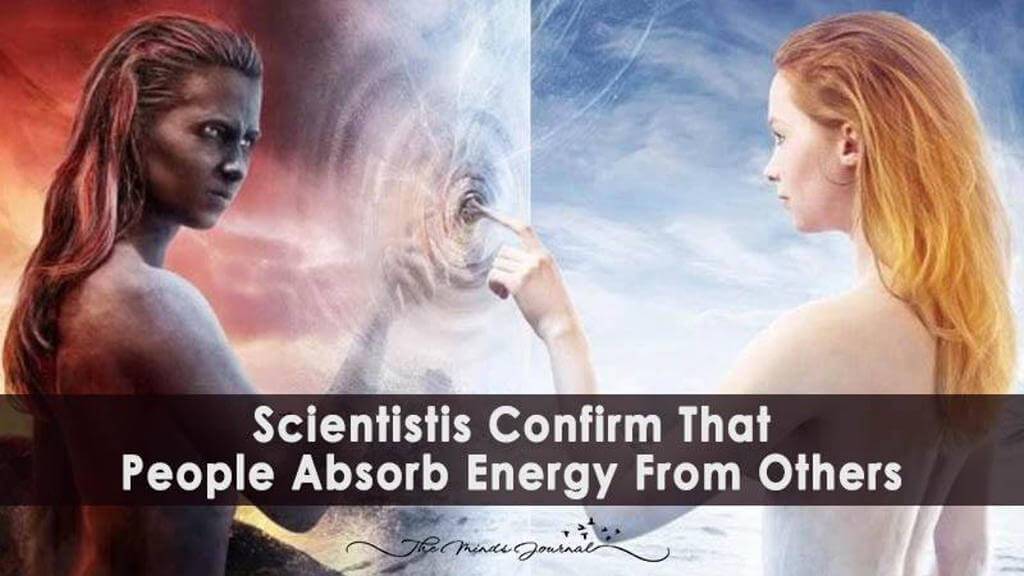 Many people claim to have felt how someone "steals" their energy or they feel exhausted by being in their presence.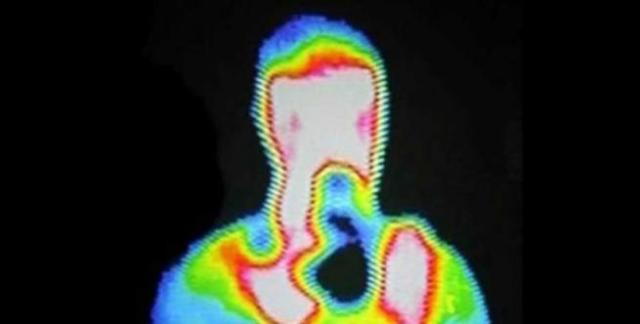 A biological research team at the University of Bielefeld has made an amazing discovery: Plants can extract an alternative source of energy from other plants. This finding could have a major impact on the future of bioenergy by providing evidence that people extract, in the same way, energy from others, as a kind of "psychic vampire".
Professor Olaf Kruse and his team studied a plant called  Chlamydomonas reinhardtii, which not only carries out the process of photosynthesis, but can also absorb energy from other plants to stay active. Studies suggest that our physical bodies are like sponges, absorb what is in the environment.
Kruse cultivated microscopic algae capable of absorbing energy from other plants and around them when they lack them. As he writes in Nature . "It is the first time that this behavior is confirmed in a plant organism. These algae can digest cellulose, contradicting all the previous notes. To a certain extent, what we are seeing are plants that feed on plants. "
Following a similar line, the psychologist, specialist in healing energy, Olivia Bader-Lee, ensures that when energy studies advance in the coming years, you can see that this also happens among people.
Flowers need water and light to grow and people are no different. Our physical bodies are like sponges, absorbing from the environment. "This explains – in his opinion – why there are certain people who feel uncomfortable in specific groups where there is a mixture of energy and emotions".
Something similar can be experienced when we are in a natural environment and we can feel how the whole body gains in vitality. This contact with vegetation has been lost over time, however, it can recover and people can find new ways to heal each other. 
New Research on the Theory that Octopuses are Aliens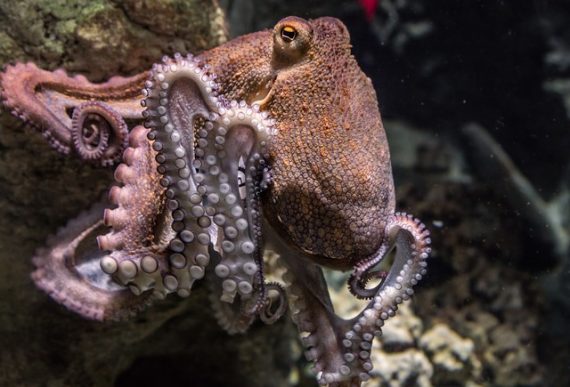 The controversial theory that mysterious and biologically complex octopus is so unique that it had to come from another planet just got a scientific paper backing it.
"Thus the possibility that cryopreserved Squid and/or Octopus eggs, arrived in icy bolides several hundred million years ago should not be discounted as that would be a parsimonious cosmic explanation for the Octopus' sudden emergence on Earth circa 270 million years ago."
OK, "should not be discounted" is not exactly a bet-your-life savings-on-it endorsement, but it's still a big deal. In a paper entitled "Cause of Cambrian Explosion – Terrestrial or Cosmic?" published in the Progress in Biophysics and Molecular Biology journal, 33 scientists researching the cause of the Cambrian Explosion – the mysterious point in Earth's history when single-cell organisms were suddenly overshadowed by complex animals – linked the panspermia or cosmic cause to the equally mysterious and sudden appearance of octopuses.
"The transformative genes leading from the consensus ancestral Nautilus to the common Cuttlefish to Squid to the common are not easily to be found in any pre-existing life form – it is plausible then to suggest they seem to be borrowed from a far distant "future" in terms of terrestrial evolution, or more realistically from the cosmos at large. One plausible explanation, in our view, is that the new genes are likely new extraterrestrial imports to Earth – most plausibly as an already coherent group of functioning genes within (say) cryopreserved and matrix protected fertilized Octopus eggs."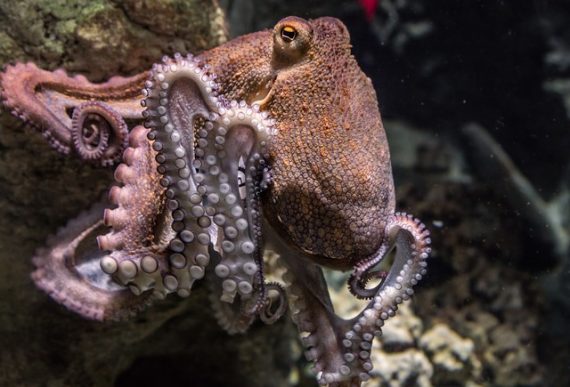 "Cryopreserved and matrix protected" sounds like a Superman origin story with creatures sent by another civilization to populate the galaxy (let's take a moment to remember Margot Kidder, who played Lois Lane to Christopher Reeve's movie Superman and passed away this week), but the paper leans more towards the idea that Earth received a bombardment of comets and asteroids that could have been carrying organisms that somehow managed to survive the cold, the radiation and the long trip. Only a complex species could devise a way to do this … an advanced species with a really big brain like … an octopus?
Yes, that seems to be the flying octopus in the panspermian ointment of this particular paper. It singles out octopuses as an (or possibly the only) advanced species that sent preserved eggs during the same period that it speculates asteroids and comets were involuntarily bringing other hardy cells and viruses en masse to ignite the Cambrian Explosion some 540 million years ago. "Speculates" because there's no physical proof yet of the real cause of the Cambrian Explosion – so panspermia, climate change, evolution and others are in play.
Octopuses are a special and highly unusual species that can edit their own RNA and slow down their evolution – a process that science can't explain yet. It's interesting that many scientists think the idea of intentional panspermia as their origin on Earth "should not be discounted." Does this mean octopuses are aliens? Only an eight-legged, squishy Jor-El knows for sure.
Here's Why Google's New 'Smartphone Addiction' Features Aren't Based on Science –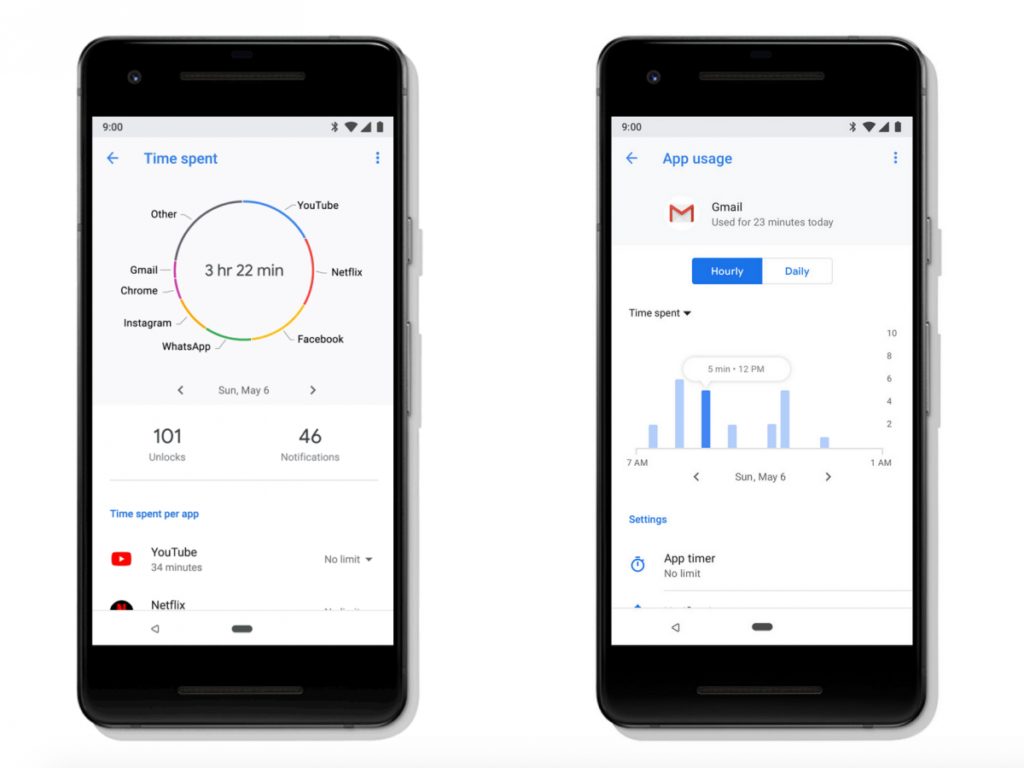 Google wants you to stop using the term FOMO.
Instead of complaining about your fear of missing out, the search engine giant would like you to celebrate – "JOMO," the joy of missing out. And it hopes a bunch of new features geared at preventing you from feeling addicted to your devices will help.
It's all part of an initiative that Google unveiled at this week's Google I/O developer conference called "Digital Wellbeing".
Intended to free Android users from the tether of their smartphones, the strategy includes features that allow users to do things like track the time they spend on social media, block distracting notifications, and make their screens less vibrant around bedtime.
But it's a big question whether the strategy will actually do any good. The features don't have much basis in science.
Dashboard tells you how often you check your phone
One of the primary new features in the Digital Wellbeing initiative is called Dashboard.
Dashboard shows you how frequently you check your phone or tablet, how much time you spend overall on your devices, and even how much time you spend within individual apps such as Facebook, YouTube, or Instagram.
Dashboard appears to be a reaction to the spate of recent stories that suggest that spending time on social media is universally bad for us.
Some of those reports have claimed that Facebook and Instagram in particular are making us depressed and even "eroding" our brains.
While such claims make for good headlines, there's little-to-no good research to back them up. Most of the studies that have been done so far suffer from significant shortcomings.
Some are looking at too few people to reach conclusions that are statistically significant, while others were conducted by the very companies they're studying or by researchers with clear agendas, which represent conflicts of interest that can cast doubts on results.
Some other studies suggest use of devices may be contributing to an existing problem but don't establish that they're causing a problem by themselves.
Andrew Przybylski, a senior research fellow at the Oxford Internet Institute, has attempted to replicate some of the studies that suggest a strong tie between social-media use and depression.
However, when he used larger sets of people in well-controlled environments, he failed to duplicate their results. Instead, he found either no link or one that was so small, he found it laughable.
"It is literally the lowest quality of evidence that you could give that people wouldn't laugh you out of the room," Przybylski told Business Insider in March.
Last year, Przybylski co-authored a study published in the journal Psychological Science in which he examined the effect of screen-time on a sample of more than 120,000 British teens who used their devices for social media, streaming, and playing games.
The data suggested a shocking conclusion: screen-time isn't harmful for the vast majority of teens. In fact, it's sometimes helpful – especially when teens are using it for two to four hours per day.
"Overall, the evidence indicated that moderate use of digital technology is not intrinsically harmful and may be advantageous," Przybylski wrote in the paper.
For Dashboard to actually be beneficial, Google or someone else would first need to demonstrate that there's some type of relationship between our overall wellbeing and how we're using our devices and apps.
Simply showing which apps we're using and for how long likely isn't going to do us a lot of good on its own.
Placing your phone face-down will quiet notifications
Another big Digital Wellbeing feature offers an easy way to block notifications.
When you place your phone face-down on a surface, it will automatically go into its "do not disturb" mode. The idea behind the new feature is that fewer alerts will mean less anxiety and more tranquility.
There is a growing amount of research that hints that getting constantly flooded with a barrage of beeps and flashes reduces our productivity and increases anxiety. No surprise there.
But there aren't any studies that indicate snoozing our devices' notifications will help us feel better.
When researchers have attempted to solve the anxiety problem by muting notifications, it didn't seem to work. In fact, some people actually felt worse.
In a study presented last month at the annual conference of the American Psychological Association, researchers including Duke University behavioural economist Dan Ariely found that people who had the notifications from their devices sent in clusters of several at a time said they felt less stressed and happier than people who received them in the usual way, where they arrive sporadically throughout the day.
But the people who got their alerts in clusters also felt less stressed and happier than people who didn't get any notifications at all.
"Participants who did not receive notifications experienced higher levels of anxiety and fears of missing out," the researchers wrote. "These findings highlight mental costs inherent in today's notification systems (or of abandoning them)."
Wind Down puts your phone in grayscale

Google designed its other big Digital Wellbeing feature to be used at bedtime.
Wind Down drains the colour from your Android device's screen, so that it displays everything as a shade of grey. The rational behind the feature is similar to that behind Apple's Night Shift feature, which changes an iPhone's colour scheme from one tinged with bright blue light to one imbued with orange light.
Night Shift is actually based on some scientific research. Blue light, which is also given off by the sun, is nearly the brightest light in the visible spectrum.
In humans, blue light depresses the production of melatonin, a key hormone our brains use to tell our bodies to start preparing for sleep. That's something you don't want to be doing at night, especially as you're heading to bed.
Unlike Night Shift, though, Wind Down doesn't have much research behind it. No one has really scientifically studied how removing colour from a display affects users' attention, productivity, sleep, or mood.
All we have are anecdotal reports from a couple of users who've willingly experimented on themselves with the feature and claimed it helped them.
So feel free to try to find joy in missing out, but don't rely on a host of new Google apps to do it.
This article was originally published by Business Insider.