Researchers Claim Special Form of UV Light Can Safely Kill Flu Viruses

The flu has taken thousands of lives already this year and continues to tear through the United States. However, researchers have recently shown that a specialized form of UV light could kill flu viruses without harming human tissues.
Killing Illness
In a new study from the Columbia University Irving Medical Center (CUIMC), researchers reveal that far ultraviolet C (far-UVC) light can kill flu viruses without negatively affecting human tissues. The researchers suggest that implementing this far-UVC light in places like hospitals, airports, and schools could greatly reduce the incidence of flu infections.
It is not new information that broad-spectrum UVC light has the power to kill bacteria and viruses by breaking molecular bonds — in fact, it is routinely used to sterilize surgical equipment. "Unfortunately," study leader David J. Brenner, director of the Center for Radiological Research at CUIMC, said in a press release, "conventional germicidal UV light is also a human health hazard and can lead to skin cancer and cataracts, which prevents its use in public spaces."
So placing broad-spectrum UV lights in school hallways would have disastrous effects. But this study didn't use broad-spectrum UV light — it used far-UVC light, a narrow spectrum of radiation. This type of UV is also effective against illnesses and "has a very limited range and cannot penetrate through the outer dead-cell layer of human skin or the tear layer in the eye, so it's not a human health hazard," Brenner said in the press release.
The study was published on February 9 in the journal Scientific Reports.
A Deadly Flu
This year has brought with it an especially deadly flu season in the United States. It is projected to be more deadly than the Swine Flu of 2009-2010, killing about 4,000 people a week. According to Anne Schuchat, the U.S. Centers for Disease Control and Prevention's acting director, in an interview with Fortune, "We have a lot to learn still about influenza."
But, while researchers continue to work tirelessly to better understand the illness, perhaps more effective and accessible treatments could be developed. Though this study indicates that very low doses of far-UVC light can inactivate flu viruses, the results still need to be replicated and explored in a variety of settings.
However, if it is confirmed that this type of light can kill flu viruses without causing any human harm, it could be a powerful tool. Overhead lights in medical facilities, public spaces, and even homes could effectively eradicate exposed viruses, preventing them from spreading and infecting new victims.
Perhaps, in the future, saving thousands of lives could be as simple as switching out a bulb.
Ecto-1 Returns in Teaser for Secret Ghostbusters Movie
Trailer teases the return of the Ghostbusters with a malfunctioning proton pack and a rusting Ecto-1.
A new Ghostbusters is coming in 2020! It was announced this week with the arrival of this short but effective teaser trailer. It's an eerie night and spine-tingling music from the original Ghostbusters score is playing as the camera moves past a fence dripping with ectoplasm into an creepy barn where we hear the sound of proton pack that won't start. And then the wind blows up a tarp to reveal a rusting Ecto-1.
The new film is being directed and co-written by Jason Reitman, the son of Ivan Reitman who directed the original Ghostbusters.
"I've always thought of myself as the first Ghostbusters fan, when I was a 6-year-old visiting the set. I wanted to make a movie for all the other fans," Reitman told Entertainment Weekly. "This is the next chapter in the original franchise. It is not a reboot. What happened in the '80s happened in the '80s, and this is set in the present day."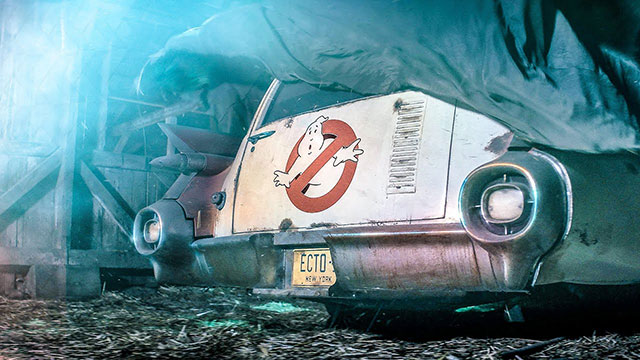 For those of us who grew up in the 80s, the 1984 Ghostbusters film was probably one of our earliest introductions to the occult, inspiring a lifetime of obsession. Sure, I was disappointed when I learned Tobin's Spirit Guide wasn't real, but my hope was renewed when I discovered real occult texts. And of course Ecto-1, a 1959 Cadillac built by the Miller-Meteor company, kick-started a love for hearses.
Do you believe in UFOs, astral projections, mental telepathy, ESP, clairvoyance, spirit photography, telekinetic movement, full trance mediums, the Loch Ness monster and the theory of Atlantis?
I probably had not even heard of these things before Ghostbusters.
The new Ghostbusters is set for a 2020 release.
A New Class of Drugs Could Make Safer Sleeping Pills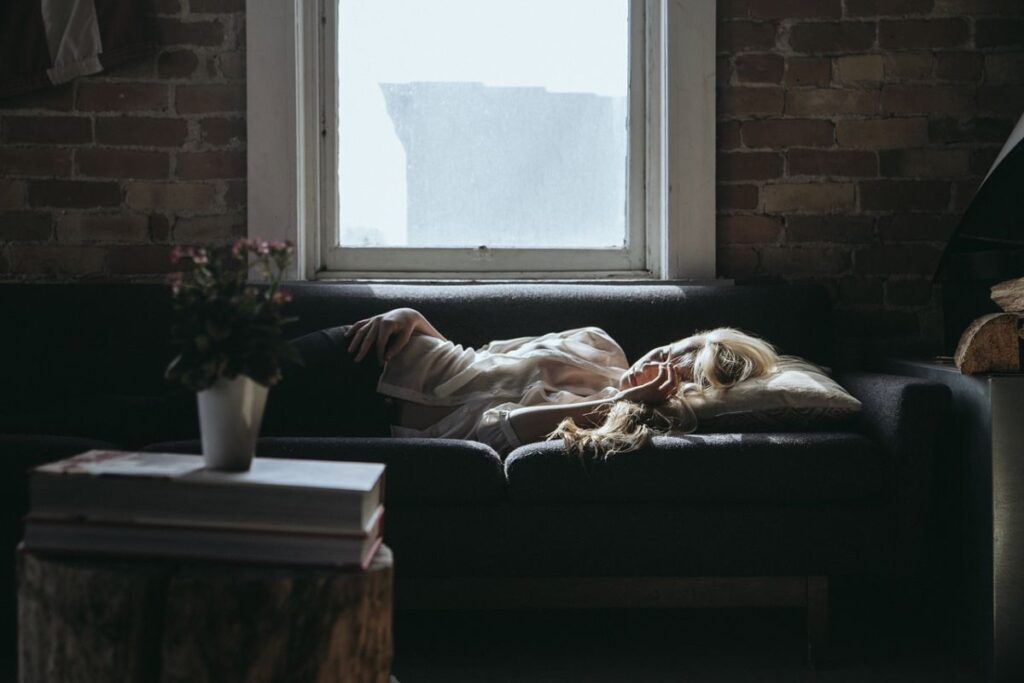 ZZZ
If your house caught fire in the middle of the night, you'd want to wake up to deal with that emergency, right?
In a new prescription sleeping pill study published this week in Frontiers in Behavioral Neuroscience, half of the study participants slept through a fire alarm as loud as someone vacuuming next to their bed. Researchers from Kagoshima University, Japan estimated that millions of people taking prescription sleeping pills like Ambien and Halcion would sleep through a fire alarm. They propose that a new class of hypnotic drug might be used as an alternative which would function like a sleeping pill while still allowing the brain to wake up during an emergency.
DORA The Hypnotic Drug
The most widely prescribed type of sleeping pills, benzodiazepines, are really effective at getting the brain into "sleep mode". Unfortunately, they act as a sort of blanket, suppressing areas of the brain that they don't need to. That includes the area of the brain that decides which external information, such as noises in the night, to pay attention to.
Over the past decade scientists have been developing a new class of hypnotic drugs called dual orexin receptor antagonists (DORAs). DORAs more selectively target the brain's sleep/wake pathways making them a safer alternative to benzodiazepines while also leaving the user with a reduced hangover-like affect these drugs can cause.
Wake-up Call
When tested in lab mice, those that had been given the benzodiazepine triazolam were slower to rouse than those given DORA-22 when presented with the sounds of a fox, a serious threat to a mouse. Better still, once the danger had passed the mice given DORA-22 fell back asleep as fast as the mice that had been given a sleeping pill, and significantly faster than mice that hadn't been given anything at all.
More human testing is needed in order to show DORAs have potential applications as sleep aids. Since 2014, a DORA called surovexant has gained regulatory approval in Japan, the USA and Australia. High costs and limited clinical testing of surovexant have stymied its use but new types of DORAs currently in development could some day offer better results at a lower cost.
READ MORE: Millions on prescription sleeping pills would sleep through a fire alarm [EurekAlert]
A new theory suggests that a mirror universe existed before the Big Bang
Since the 1950s, scientists have discovered that certain phenomena have the ability to violate some established symmetries of the universe. This is how it has now been proposed that our universe could be the reflected image of a universe of antimatter that extends backward in time before the Big Bang.
This has been suggested by a group of scientists from Canada. They have designed a cosmological model that raises the existence of an "anti-universe" that, like ours, has a fundamental rule of physics called "CPT symmetry".
A fairly similar study was reported 3 years ago and suggested the existence of a mirror universe where time could be moved upside down.
What is the "science" here?
The phenomena that we mentioned in the first paragraph and that could violate some established symmetries of the universe are called parity (P), which is the idea that if you change all your spatial coordinates (up, down, inside, outside, right), physics will continue to behave in the same way. Another is called charge (C), which states that the change of matter to antimatter should lead to the same physics. But that is not always the case. At first, many of these violations were resolved using the combined CP symmetry, but then the researchers found violations in this as well, so they added time (T) to the equation. The principle says that something may be able to break one (or two) of the symmetries of physics, but nothing should be able to break the combined CPT symmetry.
Unlike the previous study, this new research uses this approach for the entire universe. They argue that the universe does not violate the CPT since our universe dominated by matter, expanding in a certain direction in the time since the Big Bang, is the mirror image of a universe dominated by antimatter that existed before the Big Bang.
This theory has some interesting advantages. It does not require us to build new physics to explain several complicated events in the evolution of the universe, such as " Cosmic Inflation," the extremely rapid expansion of the universe in the fraction of seconds after the Big Bang. It also presents a possible candidate for dark matter, since this configuration would produce an excess of hypothetical massive particles known as sterile neutrinos.
However, it is far from being a perfect theory. It does not explain, for example, the fluctuations of temperature in the cosmic microwave background: the universe must be full of radiation, which is the remnant of heat that remains of the Big Bang after the cooling of the gas, which has been a cornerstone of the cosmological models since its discovery.
Now, the team is working to solve these problems; and if they do, they may be able to respond if there is a mirror universe populated by "evil versions" of ourselves.
The scientific study has been published in Physical Review Letters.