In the late afternoon of November 5, 2019, a UFO researcher from New York was able to observe two huge UFOs next to the Sun. In the past it was the NASA SOHO and SDO probes that observed mysterious objects near the Sun, but now from the ground, the Skywatchers from around the world have managed to get shocking images of UFOs crossing the Sun.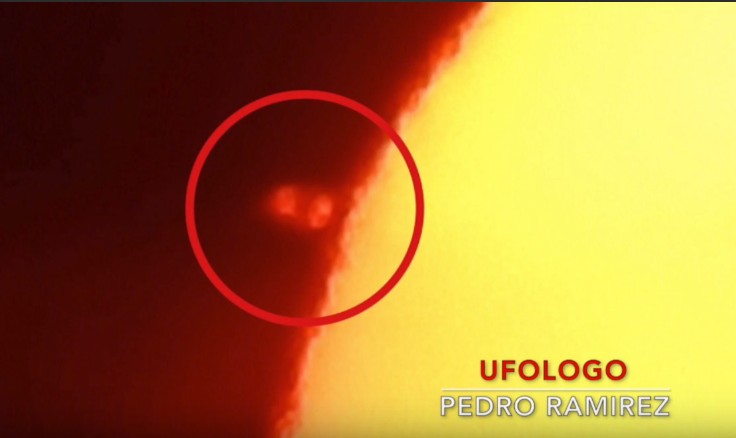 An incredible recording made by an expert of the UFO phenomenon, who succeeded in obtaining evidence from the city of New York of two enormous objects crossing the Sun. The images were obtained just when the afternoon had fallen, in the video one observes a first a Triangular "spot" that slides on the surface of the Sun, therefore the witness observes two "lights" outside the solar ring, begins to follow them and then enters the solar circle as if it were a huge "sunspot", which runs through a few seconds the entire space from left to right.  Finally, leaving the Sun, the UFO leaves a "trail" like a solar glow.
This is what the NASA SOHO probe constantly captures in the Sun. Alien entities not only observe us, help us contain eruptions, meteor impacts, regulate the instability of the sun, destroy chemtrails and all in return that humanity may one day re-wake up … It's time to believe.
by Pedro Ramírez (Mexico)