Research Reveals Shocking Information About Sucralose (Splenda) Side Effects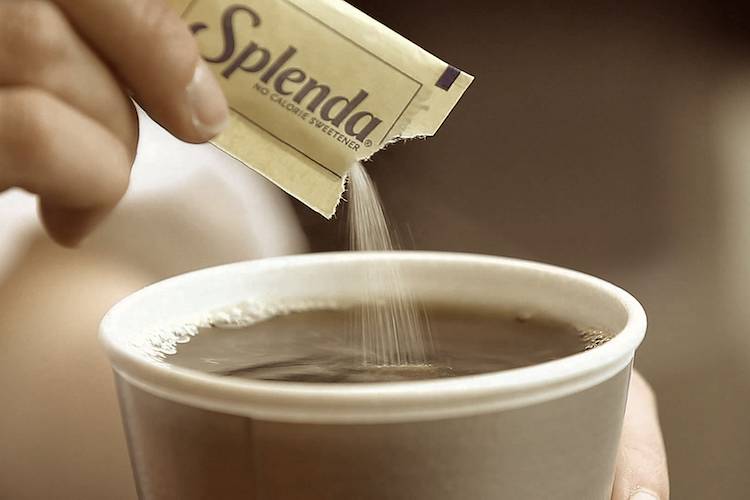 Dr. Mercola, Guest
Waking Times
Sucralose (sold under the brand names Splenda, Splenda Zero, Zero-Cal, Sukrana, Apriva, SucraPlus, Candys, Cukren and Nevella, to name a few) was approved by the U.S. Food and Drug Administration (FDA) in 1998 as a tabletop sweetener and for use in products such as baked goods, nonalcoholic beverages, chewing gum, frozen dairy desserts, fruit juices and gelatins. It is also permitted as a general-purpose sweetener for all processed foods.
In the European Union, sucralose is known under the additive code E955. However, this artificial sweetener, like aspartame before it, was approved based on extremely limited evidence of safety, and studies published in the years since it was brought to market confirms early suspicions, showing it is not an inert substance after all; that it accumulates in body fat, disrupts your gut microbiome, and causes metabolic dysregulation and associated health problems.
Splenda Was Approved With Near-Nonexistent Evidence of Safety
The FDA claims it approved sucralose after reviewing more than 110 animal and human safety studies. What they don't tell you is that of these 110 studies, only two human trials were actually published before the FDA approved sucralose for human consumption.
These two human trials had a grand total of 36 subjects, only 23 of whom were actually given sucralose, and the longest lasted just four days and looked at sucralose in relation to tooth decay, not human tolerance.1
What's more, the absorption of sucralose into the human body was studied on a grand total of six men. Based on that study,2 the FDA allowed the findings to be generalized as being representative of the entire human population, including women, children, the elderly and those with any chronic illness — none of whom was ever examined.
These studies are hardly indicative of what might happen to someone consuming sucralose in multiple products every single day for years or a lifetime. Some of the animal studies also raised questions about the product's safety, showing:3
Decreased red blood cells (a sign of anemia) at levels above 1,500 mg/kg/day
Increased male infertility by interfering with sperm production and vitality, as well as brain lesions at higher doses
Spontaneous abortions in nearly half the rabbit population given sucralose, compared to zero aborted pregnancies in the control group
A 23 percent death rate in rabbits, compared to a 6 percent death rate in the control group
I knew the approval of sucralose was a serious mistake, which is why I wrote "Sweet Deception" in 2006, despite the fact Johnson & Johnson threatened to sue me if the book went to publication. Since then, many new studies have confirmed my warnings, showing artificial sweeteners confuse your metabolism and cause biochemical distortions that can result in weight gain, metabolic dysfunction and other health problems.
Sucralose 'Should Carry a Big Red Warning Label' as It Kills Your Beneficial Gut Bacteria and Accumulates in Your Fat Tissue
Sucralose has been found to be particularly damaging to your gut. Research4 published in 2008 found it reduces gut bacteria by 50 percent, preferentially targeting bacteria known to have important human health benefits. Consuming as few as seven little Splenda packets may be enough to have a detrimental effect on your gut microbiome.
The study also found it increases the pH level in your intestines, and is absorbed into and accumulates in fat tissue. In response to this study, James Turner, chairman of the national consumer education group Citizens for Health, issued the following statement:5
"The report makes it clear that the artificial sweetener Splenda and its key component sucralose pose a threat to the people who consume the product. Hundreds of consumers have complained to us about side effects from using Splenda, and this study … confirms that the chemicals in the little yellow package should carry a big red warning label."
All Artificial Sweeteners Are Toxic to Your Gut Bacteria
More recent research confirmed these findings, and expanded them to all currently approved artificial sweeteners. The animal study,6 published in the journal Molecules in October 2018, found aspartame, sucralose, saccharin, neotame, advantame and acesulfame potassium-k all cause DNA damage in, and interfere with, the normal and healthy activity of gut bacteria.
As reported by Business Insider,7 the research team concluded that all of these sweeteners "had a toxic, stressing effect, making it difficult for gut microbes to grow and reproduce," and that by being toxic to gut bacteria can have an adverse effect on human health.
Aside from the countless side effects associated with an impaired gut microbiome, the researchers warn it may also affect your body's ability to process regular sugar and other carbohydrates.
Sucralose Is Not an Inert Compound
Research has also demonstrated that sucralose is not a biologically inert compound, as claimed. In the 2013 paper,8 "Sucralose, a Synthetic Organochloride Sweetener: Overview of Biological Issues," the authors state, in part:
"Sucralose and one of its hydrolysis products were found to be mutagenic at elevated concentrations in several testing methods … Both human and rodent studies demonstrated that sucralose may alter glucose, insulin and glucagon-like peptide 1 levels. Taken together, these findings indicate that sucralose is not a biologically inert compound."
According to this paper, the acceptable daily intake set for sucralose may in fact be hundreds of times too high to ensure safety. Importantly, the study also notes that "Cooking with sucralose at high temperatures … generates chloropropanols, a potentially toxic class of compounds."
Yet, Splenda is frequently recommended for cooking and baking,9 and is often used in processed foods in which high heat was involved. Chloropropanols, which are still poorly understood, are thought to have adverse effects on your kidneys and may have carcinogenic effects.10
Researchers Call for New Safety Review in Light of Evidence Showing Sucralose Is Metabolized and Stored in Fat Tissue
Another industry claim that has been demolished by science is the claim that sucralose passes unmetabolized through your body and therefore has no biological effects. Alas, research11,12 published in the online version of the Journal of Toxicology and Environmental Health August 21, 2018, shows it is in fact metabolized and that it accumulates in fat cells.
Here, 10 rats were given an average dose of 80.4 mg of sucralose per kilo per day (k/day) for 40 days. According to the researchers, this dosage is "within the range utilized in historical toxicology studies submitted for regulatory approval in North America, Europe and Asia."
Urine and feces were collected daily from each rat, and were analyzed using ultrahigh performance liquid chromatography tandem mass spectrometry (UHPLC–MS/MS), which "revealed two new biotransformation products that have not previously been reported."
The two metabolites are acetylated forms of sucralose that are lipophilic, meaning they dissolve in and combine with fats. Sucralose itself is far less lipophilic, which has been part of the safety argument. According to the authors:
"These metabolites were present in urine and feces throughout the sucralose dosing period and still detected at low levels in the urine 11 days after discontinuation of sucralose administration and six days after sucralose was no longer detected in the urine or feces.
The finding of acetylated sucralose metabolites in urine and feces do not support early metabolism studies, on which regulatory approval was based, that claimed ingested sucralose is excreted unchanged (i.e., not metabolized).
The historical metabolic studies apparently failed to detect these metabolites in part because investigators used a methanol fraction from feces for analysis along with thin layer chromatography and a low-resolution linear radioactivity analyzer.
Further, sucralose was found in adipose tissue in rats two weeks after cessation of the 40-day feeding period even though this compound had disappeared from the urine and feces."
So, not only is sucralose metabolized, these metabolites accumulate in your fat tissues, where they remain for "an extended period of time" after you stop consuming sucralose. In all, these findings led the authors to conclude:
"These new findings of metabolism of sucralose in the gastrointestinal tract and its accumulation in adipose tissue were not part of the original regulatory decision process for this agent and indicate that it now may be time to revisit the safety and regulatory status of this organochlorine artificial sweetener."
Sucralose Linked to Liver, Kidney and Thymus Damage
Another study13 published online August 2, 2018, in the journal Morphologie, found sucralose caused "definite changes" in the liver of treated rats, "indicating toxic effects on regular ingestion." The researchers warn these findings suggest sucralose should be "taken with caution to avoid hepatic damage."
In other words, regularly using Splenda could damage your liver. Here, adult rats were given a much higher (yet nonlethal) oral dose of sucralose — 3 grams (3,000 mg) per kilo body mass per day for 30 days, after which the animals' livers were dissected and compared to the livers of unexposed controls. According to the authors:
"Experimental rats showed features of patchy degeneration of hepatocytes along with Kupffer cells hyperplasia, lymphocytic infiltration, sinusoidal dilatation and fibrosis indicating a definite hepatic damage on regular ingestion of sucralose. Sinusoidal width was also found to be increased in experimental animals as compared to controls."
Earlier research has also linked sucralose consumption to liver and kidney enlargement14,15 and kidney calcification.16,17 Another organ affected by sucralose is your thymus, with studies linking sucralose consumption to shrinkage of the thymus (up to 40 percent18,19) and an increase in leukocyte populations (immune system cells) in the thymus and lymph nodes.20
Sucralose Raises Risk of Type 2 Diabetes
Like all other artificial sweeteners, sucralose is commonly used by diabetics who need to limit their sugar consumption. However, research again shows you simply cannot trick your body with calorie-free sweetness. Research21 published in 2013 revealed sucralose alters glucose, insulin and glucagon-like peptide-1 levels and responses, which raises your risk for Type 2 diabetes.
It confirmed that, compared to controls, obese patients using sucralose experienced a greater incremental increase in peak plasma concentrations of glucose, a greater incremental increase in insulin and peak insulin secretion rate, along with a decrease in insulin clearance.
According to the authors, "These data demonstrate that sucralose affects the glycemic and insulin responses to an oral glucose load in obese people who do not normally consume non-nutritive sweeteners."
Lots of Studies Question Safety of Sucralose
There are 11,200 references to sucralose in the scientific search engine Google Scholar, so there's no shortage of studies to review for those who are curious. Here's a small sampling with a focus on more recent papers showing sucralose may be harmful to your health:
Potential Metabolic Effect of Sucralose Following an Oral Glucose Load in Subjects With Obesity and Normal-Weight Subjects, 2018

22

 — This food science and human nutrition master's degree thesis notes sucralose "may have adverse effects on glucose metabolism in people with obesity, which is the group that most frequently consumes non-nutritive sweeteners to facilitate weight management."

The findings also highlight the role of sweetness perception in glucose homeostasis, "which supports the notion that sweetness, regardless of an associated caloric contribution, should be consumed in moderation."
The Artificial Sweetener Splenda Promotes Gut Proteobacteria, Dysbiosis, and Myeloperoxidase Reactivity in Crohn's Disease–Like Ileitis, 2018

23

,

24

 — This study found Splenda consumption may exacerbate gut inflammation and intensify symptoms in people with Crohn's disease by promoting harmful gut bacteria.

A letter25 to the editor argued against the findings, but at least one of the protesting writers, V. Lee Grotz, works for the company that owns Splenda.26,27
Pharmacokinetics of Sucralose and Acesulfame-Potassium in Breast Milk Following Ingestion of Diet Soda, 2018

28

 — This study found sucralose shows up in breast milk after consumption. Considering the effects of sucralose on beneficial gut bacteria, organ health and metabolism, this is a rather crucial piece of information for pregnant women as it may have significant ramifications for their baby's health.

Other research29 shows sucralose is so ubiquitous it's even found in groundwater and sanitary wastewater. It persists through sewage treatment, and may therefore be present in your drinking water as well.
Artificial Sweetener such as Sucralose May Promote Inflammation in Human Subcutaneous Fat-Derived Mesenchymal Stromal Cells, 2017

30

 — Research presented at GW Annual Research Days in 2017 shows sucralose consumption caused an increase in superoxide accumulation and cellular inflammation.

The sweetener also Increased expression of a specific sweet taste receptor. According to the researchers, "upregulation of adipogenic genes … cultured in near physiological concentrations of sucralose, indicate possible causality between increased fat deposition and sweetener use."
The Effect of Sucralose on Flavor Sweetness in Electronic Cigarettes Varies Between Delivery Devices, 2017

31

 — Sucralose is found in a wide variety of products, and not just food. It's also commonly added to drugs, often without being listed on the label, and even e-cigarette liquids.

This study found sucralose contributes sweet taste only when used in a cartridge system, and chemical analysis showed the use of a cartridge system also raised the concentration of sucralose in the aerosol.

According to the authors, "Together these findings indicate that future regulation of sweet flavor additives should focus first on the volatile constituents of e-liquids with the recognition that artificial sweeteners may also contribute to flavor sweetness depending upon e-cigarette design."

While this study did not look at health effects, previous research32 has shown sucralose, when heated, releases potentially carcinogenic chloropropanols,33 which are part of a class of toxins known as dioxins.
Chronic Sucralose or L-Glucose Ingestion Does Not Suppress Food Intake, 2017

34

 — This study demonstrated that when sucralose is consumed along with a low-carbohydrate diet, it "causes a pronounced increase in calories consumed." In other words, it increases hunger and promotes overeating.
Gut Microbiome Response to Sucralose and Its Potential Role in Inducing Liver Inflammation in Mice, 2017

35

 — Echoing the research discussed earlier in this article, this study also found that sucralose alters "the developmental dynamics of the gut microbiome," and that the sweetener may thus play a role in chronic inflammation.
The Non-Caloric Sweeteners Aspartame, Sucralose and Stevia sp. Induce Specific but Differential Responses to Compartmentalized Adipose Tissue Accumulation, 2017

36

 — In this study, consumption of sucralose resulted in weight gain, elevated blood glucose and body fat accumulation.
Sucralose Activates an ERK1/2–Ribosomal Protein S6 Signaling Axis, 2016

37

 — Sucralose was found to stimulate insulin secretion much like glucose, but through completely different and poorly understood pathways. According to the authors, these findings "will have implications for diabetes."
Sucralose Promotes Food Intake through NPY and a Neuronal Fasting Response, 2016

38

 —Here, sucralose consumption was again linked to increased hunger and food intake. According to the authors, "dietary sucralose creates a sweet/energy imbalance," which in turn "activates a conserved neuronal starvation response."
Changes in the Expression of Cell Surface Markers in Spleen Leukocytes in a Murine Model of Frequent Sucralose Intake, 2016

39

 — This study found frequent sucralose intake may affect your immune function. According to the authors:
"Our results show a decrease in the frequency of B lymphocyte population and T lymphocytes in comparison to the control group. In B and T lymphocytes the analysis of co-stimulatory molecules show a lower frequency compared to the control group. The immune response depends on the differentiation and activation of cellular populations.
We hypothesized that chronic ingestion of commercial sucralose might be affecting the immune response by modifying the frequencies of cellular populations, as well as the expression of co-stimulatory and inhibitory molecules … by decreasing the ability of co-stimulation between B an T lymphocytes, with a probable effect on the immune response.
It is necessary to further determine if sucralose intake affects the efficiency of the immune response."
Sucralose Administered in Feed, Beginning Prenatally Through Lifespan, Induces Hematopoietic Neoplasias in Mice, 2016

40

 — This study is significant as it specifically refutes industry claims that sucralose is not carcinogenic. As noted by the authors:
"Long-term carcinogenicity bioassays on rats and mice conducted on behalf of the manufacturer have failed to show the evidence of carcinogenic effects. The aim of this study was to evaluate the carcinogenic effect of sucralose in mice, using a sensitive experimental design.
We found a significant dose-related increased incidence of males bearing malignant tumors and a significant dose-related increased incidence of hematopoietic neoplasias in males, in particular at the dose levels of 2,000 ppm and 16,000 ppm
These findings do not support previous data that sucralose is biologically inert. More studies are necessary to show the safety of sucralose, including new and more adequate carcinogenic bioassay on rats. Considering that millions of people are likely exposed, follow-up studies are urgent."
Effects of Splenda in Experimental Crohn's Disease, 2014

41

 — As in later studies, this one found Splenda may exacerbate symptoms of Crohn's disease by augmenting "inflammatory activity at the biochemical level" and altering microbial-host interactions within the intestinal mucosa.
Sucralose Affects Glycemic and Hormonal Responses to an Oral Glucose Load, 2013

42

 —Here, sucralose was found to affect the glycemic and insulin responses in obese individuals who normally did not consume non-nutritive sweeteners. Compared to controls, sucralose ingestion caused a greater incremental increase in peak plasma glucose concentrations, greater increase in insulin, greater peak insulin secretion and a decrease in the insulin clearance rate.
Sucralose, A Synthetic Organochlorine Sweetener: Overview of Biological Issues, 2013

43

 —This review highlights a number of health effects associated with sucralose, including alterations in P-glycoprotein levels, which could result in medications used in chemotherapy, AIDS treatment and treatments for heart conditions being shunted back into the intestines, rather than being absorbed by your body; alterations in the microbial composition in your gastrointestinal tract; mutagenic effects and more.
Popular Sweetener Sucralose as a Migraine Trigger, 2006

44

 — As noted by the authors, "This observation of a potential causal relationship between sucralose and migraines may be important for physicians to remember this can be a possible trigger during dietary history taking.

Identifying further triggers for migraine headaches, in this case sucralose, may help alleviate some of the cost burden (through expensive medical therapy or missed work opportunity) as well as provide relief to migraineurs."
Studies That Support Sucralose Safety Are Nearly Always Produced by Industry
So, what about studies that support Splenda's safety? A hallmark of such studies is that they're overwhelmingly done or funded by industry. Following is a sampling of oft-cited studies ostensibly showing that sucralose is safe. As you will see, many of these have conflicts of interest that likely taint their findings, as one or more of the authors have close ties to the industry.
Regulatory Toxicology and Pharmacology, 2017

45

 — This study came to the conclusion that "The collective evidence supports that sucralose has no effect on A1c or glycemic control."

Conflict of Interest — The lead author, V. Lee Grotz, is the director of global medical and safety science for Heartland Products Group, which owns Splenda. She also previously worked as director of product safety at McNeil Nutritionals (now Johnson & Johnson), which markets and sells Splenda.
Food and Chemical Toxicology, 2017

46

 — This review, based on an "extensive database of research" concluded that "sucralose is safe for its intended use as a non-caloric sugar alternative."

Conflict of Interest — As reported by Marion Nestle,47 this so-called safety study "was commissioned by the Calorie Control Council,48 a trade association representing 'manufacturers and suppliers of low- and reduced-calorie foods and beverages, including manufacturers and suppliers of more than two dozen different alternative sweeteners, fibers and other low-calorie, dietary ingredients.'"

The authors are also affiliated with Health Science Consultants and Intertek. (One of the authors on this study is also an author on the Regulatory Toxicology and Pharmacology study above).

According to Nestle, the Calorie Control Council has a vested interest in demonstrating that Splenda is safe, and the consultant groups have a vested interest in pleasing the Calorie Control Council.
Nutrition and Cancer, 2016

49

 — This scientific review concluded that "sucralose does not demonstrate carcinogenic activity even when exposure levels are several orders of magnitude greater than the range of anticipated daily ingestion levels."

Conflict of Interest — This is another industry-biased review by Grotz, director of global medical and safety science for Heartland Products Group, which owns Splenda, and former director of product safety at McNeil Nutritionals (now Johnson & Johnson) that markets and sells Splenda.
International Journal of Scientific Research, 2018

50

 — This is a rather confusing study showing weight gain in sucralose-treated rats, even though they didn't eat any more than the control group.

What's confusing is that the study authors still concluded that sucralose is "safe at least for a period of one month in sublethal doses" even though they believe "the body weight gain after sucralose ingestion needs to be relooked and investigated further."
American Journal of Physiology, 2009

51

 — This Australian study concluded sucralose "does not stimulate insulin, GLP-1 or glucose-dependent insulinotropic polypeptide release or slow gastric emptying in healthy humans."
Artificial Sweeteners Trick Your Body Into Storing Fat
Those who switch to artificial sweeteners are typically carrying extra pounds and/or are diabetic, or prone to these conditions. Unfortunately, this may be the absolute worst diet change you could implement if you're overweight or diabetic. Research has repeatedly shown that artificially sweetened no- or low-calorie drinks and other "diet" foods tend to stimulate your appetite, increase cravings for carbs, stimulate fat storage and weight gain, and promote insulin resistance and diabetes.
There are a number of different reasons for this. First of all, artificial sweeteners basically trick your body into thinking that it's going to receive sugar (calories), but when the sugar doesn't arrive, your body signals that it needs more, which results in carb cravings.
This connection between sweet taste and increased hunger can be found in the medical literature going back at least three decades. Following is another sampling of studies looking specifically at the connection between artificial sweeteners — sucralose and others — and weight gain. Repeatedly, studies have shown artificial sweeteners increase your risk of unwanted weight gain, oftentimes to the same or greater degree than regular sugar.
So, if weight control is the reason you're using these products, you'd be wise to reconsider. Based on the evidence, you'd be better off consuming regular sugar when you want sweet taste. Alternatively, opt for one of the sweeteners discussed at the very end of this article.
Journal of the American Geriatrics Society 2015

52

 — Seniors aged 65 and over were followed for an average of nine years, and there was a "striking dose-response relationship" between diet soda consumption and waist circumference. This held true even when other factors such as exercise, diabetes and smoking were taken into account.

People who never drank diet soda increased their waist circumference by an average of 0.8 inches during the nine-year observation period. Occasional diet soda drinkers added an average of 1.83 inches to their waist line in that time period. Daily diet soda drinkers gained an average of nearly 3.2 inches —quadruple that of those who abstained from diet soda altogether.
PLOS One 2014

53

 — This study, which was done on rats, using aspartame, also found an increased risk of glucose intolerance. Animals that consumed artificial sweeteners ended up with raised levels of propionate — short-chain fatty acids involved in sugar production. Consumption of artificial sweeteners shifted gut microbiota to produce propionate, which generated higher blood sugar levels.
Nature 2014

54

 — This important study was able to clearly show causality, revealing there's a direct cause and effect relationship between consuming artificial sweeteners and developing elevated blood sugar levels. People who consumed high amounts of artificial sweeteners were found to have higher levels of HbA1C — a long-term measure of blood sugar — compared to nonusers or occasional users of artificial sweeteners.

Seven volunteers who did not use artificial sweeteners were then recruited, and asked to consume the equivalent of 10 to 12 single-dose packets of artificial sweeteners daily for one week. Four of the seven people developed "significant disturbances in their blood glucose," according to the researchers.

Some became prediabetic within just a few days. The reason for this dramatic shift was traced back to alterations in gut bacteria. Some bacteria were killed off, while others started proliferating.
The Journal of Physiology 2013

55

,

56

 — This study demonstrated that your body is not fooled by sweet taste without accompanying calories, which is yet another reason why artificial sweeteners promote obesity.

When you eat something sweet, your brain releases dopamine, which activates your brain's reward center. The appetite-regulating hormone leptin is also released, which eventually informs your brain that you are "full" once a certain amount of calories have been ingested.

When you consume something that tastes sweet but doesn't contain any calories, your brain's pleasure pathway still gets activated by the sweet taste, but there's nothing to deactivate it, since the calories never arrive. Artificial sweeteners basically trick your body into thinking that it's going to receive calories, but when the calories fail to arrive, your body continues to signal that it needs more, which results in carb cravings.
Trends in Endocrinology & Metabolism 2013

57

 — This report highlights the fact that diet soda drinkers suffer the same exact health problems as those who opt for regular soda, such as excessive weight gain, Type 2 diabetes, cardiovascular disease and stroke.

58

 The researchers speculate that frequent consumption of artificial sweeteners may induce metabolic derangements.
Appetite 2012

59

 — Here, researchers showed that saccharin and aspartame cause greater weight gain than sugar, even when the total caloric intake remains similar.
In 2011, the UT Health Science Center in San Antonio publicized the results of two studies, saying:

60
"In the constant battle to lose inches or at least stay the same, we reach for the diet soda. Two studies presented [June 25, 2011] at the American Diabetes Association's Scientific Sessions suggest this might be self-defeating behavior.
Epidemiologists from the School of Medicine at The University of Texas Health Science Center San Antonio reported data showing that diet soft drink consumption is associated with increased waist circumference in humans, and a second study that found aspartame raised fasting glucose (blood sugar) in diabetes-prone mice…
Diet soft drink users, as a group, experienced 70 percent greater increases in waist circumference compared with nonusers [Editor's note: the study was 10 years long]. Frequent users, who said they consumed two or more diet sodas a day, experienced waist circumference increases that were 500 percent greater than those of nonusers.
'Data from this and other prospective studies suggest that the promotion of diet sodas and artificial sweeteners as healthy alternatives may be ill-advised,' said Helen P. Hazuda, Ph.D., professor and chief of the Division of Clinical Epidemiology in the School of Medicine. 'They may be free of calories but not of consequences.'"
Yale Journal of Biology and Medicine 2010

61

 — This review offers a summary of epidemiological and experimental evidence concerning the effects of artificial sweeteners on weight, and explains those effects in light of the neurobiology of food reward. More than 11,650 children aged 9 to 14 were included in this study.

Each daily serving of diet beverage was associated with a BMI increase of 0.16 kg/m2. It also shows the correlation between increased usage of artificial sweeteners in food and drinks, and the corresponding rise in obesity.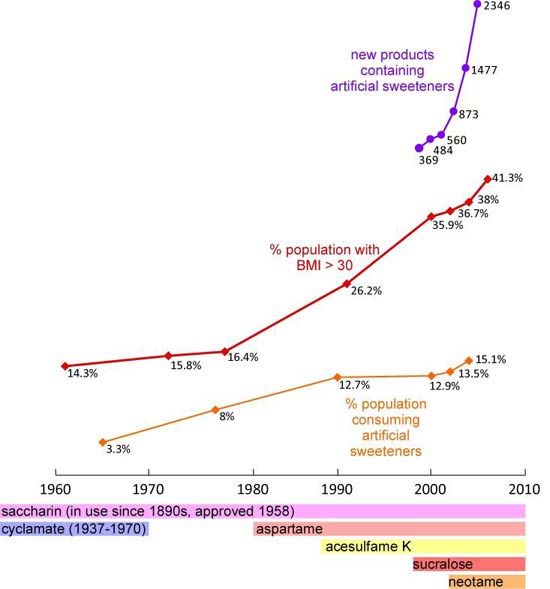 According to the authors:
"[F]indings suggest that the calorie contained in natural sweeteners may trigger a response to keep the overall energy consumption constant … Increasing evidence suggests that artificial sweeteners do not activate the food reward pathways in the same fashion as natural sweeteners … [A]rtificial sweeteners, precisely because they are sweet, encourage sugar craving and sugar dependence."
The Journal of Pediatrics 2006

62

 — The National Heart, Lung, and Blood Institute Growth and Health Study followed 2,371 girls aged 9 to 19 for 10 years. Soda consumption in general, both regular and diet, was associated with increase in total daily energy intake.
Journal of the American College of Nutrition 2005

63

 — In this two-year-long study, which involved 166 school children, increased diet soda consumption was associated with higher BMI at the end of the trial.
San Antonio Heart Study 2005

64

 — Data gathered from the San Antonio Heart Study, which went on for 25 years, showed drinking diet soft drinks increased the likelihood of serious weight gain far more so than regular soda.

65

 On average, for each diet soft drink the participants drank per day, they were 65 percent more likely to become overweight during the next seven to eight years, and 41 percent more likely to become obese.
International Journal of Obesity and Metabolic Disorders 2004

66

 — This Purdue University study found that rats fed artificially sweetened liquids ate more high-calorie food than rats fed high-caloric sweetened liquids. The researchers believe the experience of drinking artificially sweetened liquids disrupted the animals' natural ability to compensate for the calories in the food.
International Journal of Food Sciences and Nutrition 2003

67

 — This study, which looked at 3,111 children, found that diet soda, specifically, was associated with higher body mass index (BMI).
Journal of the American Dietetic Association 1991

68

 — In a study of artificial sweeteners performed on college students, there was no evidence that artificial sweetener use was associated with a decrease in their overall sugar intake either.
Physiology and Behavior 1990

69

 — Here, they found that aspartame had a time-dependent effect on appetite, "producing a transient decrease followed by a sustained increase in hunger ratings."
Physiology and Behavior, 1988

70

 — In this study, they determined that no- or low-calorie sweeteners can produce significant changes in appetite. Of the three sweeteners tested, aspartame produced the most pronounced effects.
Preventive Medicine 1986

71

 — This study examined nearly 78,700 women aged 50 to 69 for one year. Artificial sweetener usage increased with relative weight, and users were significantly more likely to gain weight compared to those who did not use artificial sweeteners, regardless of their initial weight.

According to the researchers, the results "were not explicable by differences in food consumption patterns. The data do not support the hypothesis that long-term artificial sweetener use either helps weight loss or prevents weight gain."
Commonly Reported Splenda Side Effects
Scores of people have reported side effects from using Splenda, ranging from mild to severe. The following are common symptoms, usually noticed within a 24-hour period following consumption of a Splenda product:
Skin — Redness, itching, swelling, blistering, weeping, crusting, rash, eruptions or hives (itchy bumps or welts)
Lungs — Wheezing, tightness, cough or shortness of breath
Head — Swelling of the face, eyelids, lips, tongue or throat; headaches and migraines (severe headaches)
Nose — Stuffy nose, runny nose (clear, thin discharge), sneezing
Eyes — Red (bloodshot), itchy, swollen or watery
Stomach — Bloating, gas, pain, nausea, vomiting, diarrhea or bloody diarrhea
Heart — Palpitations or fluttering
Joints — Joint pains or aches
Neurological — Anxiety, dizziness, spaced-out sensation, depression
Raised by Wolves: Microsoft has been tasked with developing a global digital passport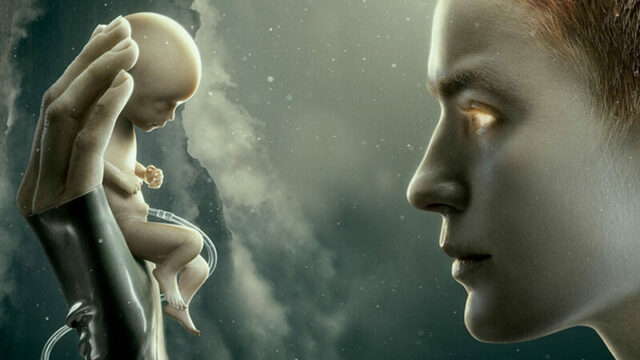 According to the Hill, a coalition of medical and technology organizations is working to develop a digital COVID-19 vaccination passport that will allow businesses, airlines and countries to check whether people have received the vaccine.
The vaccination initiative, announced Thursday, is developing technology to confirm vaccinations, with the likelihood that some governments will require people to provide proof of their vaccinations to enter the country.
The organization hopes the technology will enable people to "demonstrate their health to safely return to travel, work, school and life, while protecting the privacy of their data."
The initiative, which includes members such as Microsoft, Oracle and the American non-profit Mayo Clinic, is using the results of the Commons Project's international digital document confirming a negative COVID-19 test, according to the Financial Times.
The Commons Project technology, created in partnership with the Rockefeller Foundation , is already being used by three major airline alliances.
The coalition is reportedly in talks with several governments to create a program requiring either negative tests or proof of vaccination, Paul Meyer, executive director of The Commons Project, told the Times.
"The goal of the Vaccine Initiative is to give people digital access to their vaccination records so they can use tools like CommonPass to safely return to travel, work, school and life while protecting the privacy of their data ," Meier said in a statement. …
People who have been vaccinated are currently receiving a sheet of paper confirming their vaccination, he said, but the coalition could develop a digital certificate using electronic health records.
The technology should allow patients to keep their data safe by being available in a digital wallet or physical QR code so that they can regulate who sees the information.
The Vaccine Initiative assumes that certain businesses, such as event organizers and universities, will require their consumers, students and employees to provide proof of vaccination , the Times reported.
Mike Sicily, executive vice president of Oracle Global Business Units, says in a statement that a passport "should be as simple as online banking."
"We are committed to working together with the technology and medical communities, as well as with global governments, to ensure that people have safe access to this information, no matter where and when they may need it," he added.
The project is also evolving as new strains of COVID-19 emerge around the world, including the spread of a more contagious variant that has been found in the United Kingdom.
It should be understood that only those travelers who received the RIGHT vaccine will receive permission to fly and cross borders.
Are people really vaccinated? Are we being raised by wolves?
The material is taken from the public website of this biotech giant, founded in 2010 to develop drugs and vaccines based on messenger RNA (mRNA) technologies. The company became known to our readers due to the launch of the eponymous vaccine against the Covid-19 virus on the market.
Quotes:
"Recognizing the wide potential of mRNA science, we decided to create a technological platform for mRNA that is very similar to the operating system on a computer. It is designed so that it can be connected and interchangeable with various programs. In our case, the "program" or "application" is our mRNA preparation – a unique mRNA sequence that encodes a protein."
"May 1, 2020 Moderna, Inc. and Lonza Ltd. today announced a 10-year strategic collaboration agreement to enable large-scale production of Moderna mRNA vaccine (mRNA-1273) against the novel coronavirus (SARS-CoV-2) ."
The primary conclusion is that the so-called Moderna vaccine is not at all like traditional vaccines, which use live or dead, natural or engineered parts of the RNA of the virus, designed to induce an immune response and form antibodies in the body.
The drug "mRNA-1273" is not a vaccine against a virus, but, in fact, is an artificial bioprogrammed virus.
Based on the author's definition of the mRNA platform as an analogue of a computer operating system, if you adhere to the declared letter, it should be recognized: the drug is intended for (re) programming the human body by (re) coding its protein. In other words, the masks are off, the mRNA platform is the place where Big Pharma teams up with Big Tech, justifying the darkest predictions yesterday by science fiction writers, and today by realists.
If you take a good walk around the Moderna website, you will find very interesting things.
For example, the company clearly recognizes that a healthy immune system poses a threat to mRNA, since an intense immune response can destroy the platform before it even starts to act and which can lead to negative results, which can include molecular deficiency and hormonal defects, and cause seizures, allergic reactions, infertility and other side effects, but at the same time it does not form a targeted immune response to coronavirus proteins at all.
In addition, the self (re) programming of cells is necessary in order for them to be open for the reception and delivery of various drugs, the effectiveness of which is often significantly reduced due to rejection by the body.
What this means: a healthy immune system after the introduction of the drug "mRNA-1273" is (re) programmed either unpredictably or predictably, but for the further purposes of the Moderna company, which is vitally interested in the fact that the human body is further open for access to pharmaceutical companies … The immune system actually breaks open, opening the door for any biotechnological experiments on the human body.
Due to the fact that such biotechnologies are at the beginning of the path, which is always associated with a great risk to life, the Moderna company at the legislative level is exempted by the US Congress from liability for the consequences of the use of its drugs. Also, by the way, like the Pfizer company.
Is this an explanation of the reason for the planned mass vaccination of all people in 2021, as well as the "sharp aggravation of the pandemic" in the world media?
Freemasonry calendar for 2021 and the next 25 years: Earthlink & BrainTrust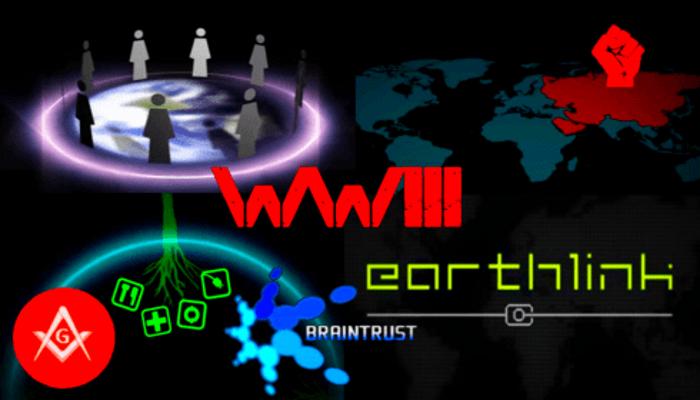 With the onset of the covid pandemic, vaccinations, immunization passports and other such miracles, conspiracy theorists were surprised to find that all this was written in plain text on the Internet many years ago. The people who determine the strategic course of the world have communicated their plans quite openly. Until a certain moment, no one paid attention to these plans.
However, now that everything that is happening has become more or less clear, many enthusiasts began to re-read the texts with great interest and revise the videos of 2010 and earlier years, trying to find in them both indications of the events taking place around the current events and the events that will follow. The next discovery of this kind was a video from 2008 from Casaleggio Associati – a small Masonic organization somehow connected with Gianroberto Casaleggio.
From the first visit, the conspiracy theorists did not manage to dig very deeply, but, according to the first impression, we are talking about regional masonry of a not very high level of management, so there is clearly not all the information there, especially information for showing the general public.
Nevertheless, some crumbs of knowledge are still better than its complete absence, so we will retell the video in general terms. The first five minutes there is an introductory one, which tells about the great thinkers of the Renaissance who opposed Genghis Khan and wanted to arrange the world correctly and justly. This desire lasted for centuries, until the baton passed to the US Democratic Party and the Bilderberg Club. Then, from the middle of the fifth minute of the video, the most interesting part begins.
In 2018, according to the forecast from 2008, the world will be divided into two blocks – the block of good guys who live in Europe, and the block of bad guys who live in China and its satellites: The war between the blocks begins in 2020 with the use of bacteriological weapons. The war will last 20 years. During the war, such cultural monuments as Reims Cathedral, St. Peter's Square and the Sagrada Familia will be destroyed, which suggests that there will be no stone unturned from Italy, France and Spain.
Also, in addition to biological weapons, at the first stage of the war, climate weapons will be used, which will cause a rise in ocean level by 12 meters with all the ensuing consequences. There will also be a world famine and a rejection of fossil fuels – tanks by the end of the war will be some kind of electric. As a result of this, the West will win by 2040, but there will be no more than a billion people on the planet who will be offered a single electric passport and a networked democracy, which will be controlled by the World Government and Earthlink Artificial Intelligence.
Earthlink will start operating in 2043, a single passport will be issued in 2047, and in 2050 there will be the so-called BrainTrust – collective social intelligence: When BrainTrust starts working, people will connect their brains into a network and collectively choose the World Government, which will lead them, proclaiming the coming of the Era of the New World Order. It will appear in 2054. Here is such an interesting Masonic tale of the 2008 model. Oddly enough, but so far the chronology is being observed and the prophecy is coming true.
Covid-19: The Great Reset -Pandemic targets declared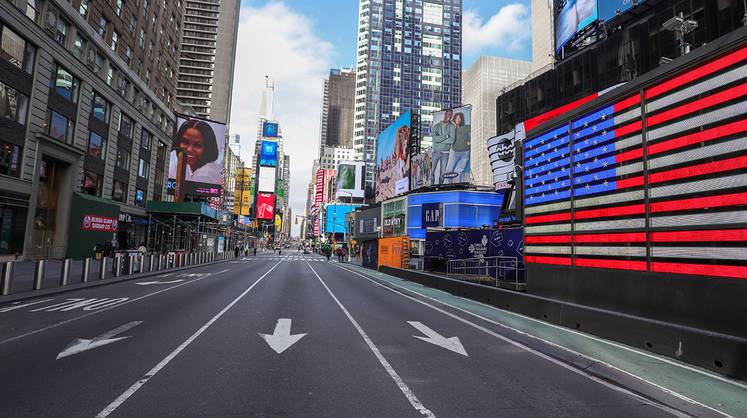 The working class of the United States is in despair. This was stated by Senator Bernie Sanders on his Twitter page. He also wrote that the US Congress should listen to the people and provide a one-time payment of $ 1,200 to each member of the working class.
"Maybe – just maybe – it's time for Congress to listen to the American people and send out survival checks for $ 1,200 to working-class Americans who are now in such despair," Sanders said.
On March 25, the U.S. Congress approved a one-time payment of $ 1,200 to every adult U.S. citizen. The purpose of the payment was to mitigate the social impact of quarantine measures and the coronavirus pandemic.
Sanders is in favor of re-payment, as the crisis caused by the quarantine and pandemics is not only not overcome, but is developing.
However, it is quite possible that not only American workers will receive benefits soon.
The FGC website spoke about the book "Covid-19: The Great Reset", published in the summer of 2020 in Europe. The authors of the book are Klaus Schwab, founder and permanent leader of the World Economic Forum (WEF) and Thierry Mallre, who is presented as a futurist.
By the end of 2020, the book should be published in German, French, Spanish, Japanese, Chinese and Korean.
The main ideas of the book about "great reset" are already diverging.
First , the COVID-19 pandemic is a "unique window of opportunity." It is through this window that humanity must be introduced into the future. No return to the past! "Many people ask: when will we return to normal life? The short answer is never. Our story will be divided into two parts: before the coronavirus and after. "
Secondly , the "bright future" is a world where the distinctions between rich and poor countries will be erased, and over time state borders will be destroyed. A single planetary state with a single government will emerge: "The question of the World Government is at the center of all issues." Further, Schwab writes: "With the introduction of lockdown, our attachment to loved ones increases, we value more those whom we love – family members and friends. But the downside here is that it causes a rise in patriotic and national feelings, along with dark religious beliefs and ethnic preferences. And this toxic mixture brings out the worst in us … "Schwab makes it clear that" dark religious beliefs and ethnic preferences "will be declared war.
Third , the economy of the Brave New World must be centrally run by giant monopolies. Private property will wither away, its place will be taken by the "economy of use", "the economy of participation". There will be no cash, digital currencies will be introduced everywhere.
Fourthly , there will be a transition to "green" energy, it will replace hydrocarbon energy. Limits will be imposed on the consumption of water, electricity, some "environmentally hazardous" types of products (eg meat) or industrial products (eg cars). And the most radical means of reducing the burden on the natural environment will be to reduce demographic growth or even to reduce the population: "The greater the demographic growth … the higher the risk of new pandemics."
Fifth , robotization will be completed in all spheres of the economy and public life. The book "The Great Reset" says many times about the sharp job cuts: "Until 2035, up to 86% of jobs in restaurants, 75% of jobs in trade and 59% in the entertainment industries can be automated." "Up to 75% of restaurants can go broke due to lockdowns and subsequent social distancing measures." "Not a single industry, not a single enterprise will remain unaffected." It is proposed to introduce an unconditional basic income (UBI) for people who will be replaced by robots, but only if the person confirms that he is vaccinated.
Sixth , digitalization of all spheres of the economy and society will continue. An effective system will be created to monitor the behavior and movement of people, including using face recognition technologies. Quote: "To end the pandemic, a worldwide digital surveillance network must be created."
Seventh , the new health care model will provide for regular testing, compulsory vaccination, issuance of a sanitary passport, and the establishment of restrictions and punishments for persons who evade the rules of medical discipline.
Eighth , in the spirit of transhumanism, a person will be "improved".
The goals of the "pandemic" have been declared. With the support that the "great reset" receives from the camp of globalism, there is no doubt that the notorious "pandemic" is the beginning of the operation of the transition to the "brave new world." Will there be forces capable of resisting the reset-globalists? .. This is an open question.