Research Reveals How Sugar CAUSES Cancer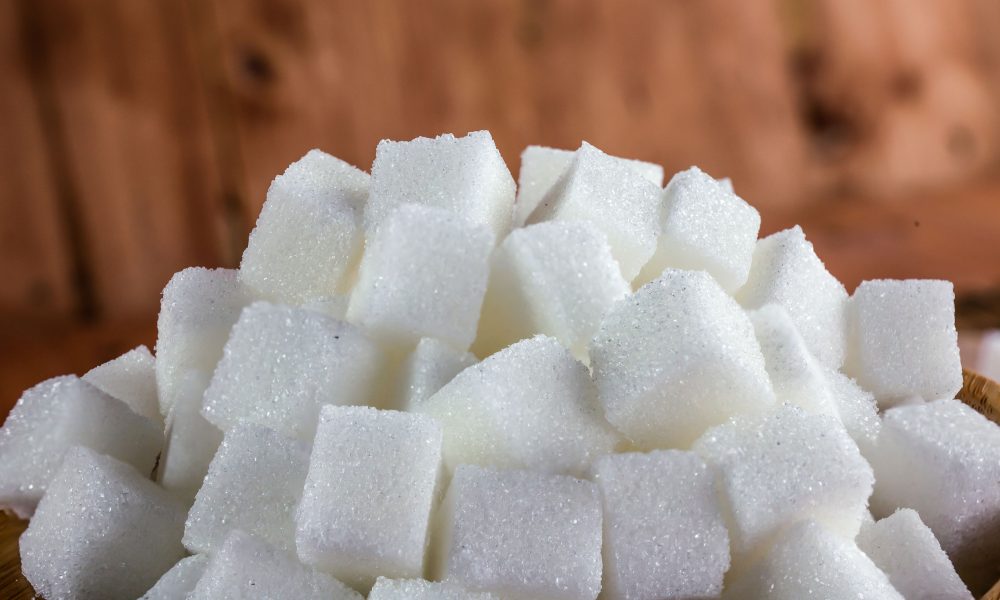 The Facts:This article was written by Sayer Ji, Founder of Greenmedinfo.com where it first originally appeared. Posted here with permission.
Reflect On:The average American consumes their body weight annually in this cancer-causing substance, and yet hospitals freely feed it to their cancer patients, seemingly oblivious to the harm it does.
Hospitals feed cancer patients sugar and high carbohydrate diets for a simple reason: they are abysmally ignorant of the role of nutrition in health and disease — hence their burgeoning growth, packed rooms, and 'return customers.'
Even though the science itself shows – at least since the mid-20's with Otto Warburg's cancer hypothesis — that tumors prefer to utilize sugar fermentation to produce energy rather than the much more efficient oxygen-based phosphorylation* – hospitals have actually invited corporations like McDonald's to move into their facilities  to 'enhance' their patient's gustatory experience, presumably to provide comfort and take the edge off of the painful surgery, radiation and chemo treatments erroneously proffered to them as the only reasonable 'standard of care.'
But the times are changing, with new research requiring these medical institutions to reform their dietary strategies, at least if they wish to claim that their interventions are in fact 'evidence-based,' as they so often claim.
Study Reveals Sugar Doesn't Just Feed But Causes Cancer
A groundbreaking study, uncovered by one of our volunteer researchers at Greenmedinfo, is the first of its kind to identify sugar, not only as fuel source for an already existing cancer, but as a primary driver in oncogenesis – i.e. the initiation of cancerous characteristics (phenotype) within previously healthy cells.
Published in the Journal of Clinical Investigation and titled, Increased sugar uptake promotes oncogenesis via EPAC/RAP1 and O-GlcNAc pathways, researchers addressed a common perception (or misperception) in the cancer research community regarding sugar's relationship to cancer: namely, "increased glycolysis [sugar based metabolism] is frequently viewed as a consequence of oncogenic events that drive malignant cell growth and survival."
Contrary to this conventional view, the new study "provide[s] evidence that increased glycolytic activation itself can be an oncogenic event."  That is to say, the activation of sugar-based metabolism in a cell – driven by both the presence of increased quantities of glucose and the increase glucose receptors on the cell membrane surface (i.e. "overexpression of a glucose transporter") – drives cancer initiation.
Moreover, the study found that "Conversely, forced reduction of glucose uptake by breast cancer cells led to phenotypic reversion." In other words, interfering with sugar availability and uptake to the cell causes the cancer cell to REGRESS towards its pre-cancer structure-function (phenotype).
What Are The Implications of This Research to the Diet?
What this new research indicates is that sugar – of which Americans consume an astounding 160 lbs annually (imagine: 31 five-pound bags for each of us!) – is one of the primary causes of metabolic cell changes in the body consistent with the initiation and promotion of cancer. And, the research indicates that removing it from the diet, and depriving the cells of it, could REVERSE cancer. Why is this so surprising? It's because Americans have been lead like lambs to the slaughter to think of "prevention" as "early detection," focusing not on identifying and removing the well known nutritional and environmental causes of cancer, rather, to spend their time, energy, and money on cause-marketing campaigns focused on "finding a cure" — as if one didn't already exist right in front of our noses, or more aptly, on the end of our forks.
Hidden Sugar, Crouching Cancer
It has been estimated by the USDA that the average American consumes 200 lbs of grain products annually. Why is this relevant to the question of sugar in the diet? Because refined carbohydrate products – e.g. crackers, bread, pasta, cereal – are actually 'hidden' forms of sugar. In fact, puffed rice causes your blood to become sweeter (and presumably feeds more cancer cells sugar) than white sugar, as it is higher on the glycemic index. Adding the two figures together – annual per capita consumption of sugar and grain-based products – we get a jaw dropping 360 lbs of sugar (both overt (table sugar/high fructose corn syrup) and covert (grain carbs) annually – all of which may contribute to promoting the ideal metabolic situation of cancer cells: aerobic glycolysis.
This is one reason why the ketogenic diet – that is, a fat- and protein-focused diet devoid of carbohydrate, both in simple (sugar) and complex (grain product) form – has been found so useful in the most aggressive of cancers: including brain cancer. Once you 'pull the rug out' from under the sugar/carb-craving cancer cells, they are forced to either undergo programmed cell death (apoptosis) or re-differentiate back into non-cancerous phenotypes.
If It's So Bad For Us, Why Do We Eat So Much?
One of the primary reasons why we eat sugar and carbohydrate rich diets is because they are addictive. Within minutes of consuming sugar/carbs our body goes through a neuroendocrine roller coaster. Your brain can not survive very long without glucose, the fundamental energy unit of the cell, and will 'freak out' if deprived of a steady stream of this 'nutrient' within only 2-3 minutes. The endocrine system, on the other hand, perceives the danger of high sugar – namely, glycation associated damage to protein and lipid structures within the cells of our body; think: blood caramelizing, getting sticky, and gumming up the finely tuned works – and will release hormones such as insulin, adrenaline and cortisol, in order to try to get the elevated sugar in the blood and tissues under control. Insulin forces the sugar into storage within the cell, both as glycogen and as fat, but often does its job too well, causing available glucose levels in the brain to be depleted – setting off a vicious cycle of 'emergency signals' telling the body to release more cortisol and adrenaline to increase the levels of glucose in the blood. This, of course, will result in additional insulin production and release, causing the same cycle to be repeated over and over again.
This seemingly endless vicious cycle is responsible for the insatiable cravings a high carb/sugar diet generates – not to mention the fructose-based hedonic effects generated in the brain that modulate both opioid and dopamine receptors in the nervous system (not unlike alcohol), and the pharmacologically active peptides in many gluten-containing grains, which also drive addictive behaviors and an almost psychotic fixation on getting carbs at each meal.
No wonder we have an epidemic of cancer in a world where the Westernized diet prevails. Certainly, we do not mean to indicate that a sugar/carb-rich diet is the only cause of cancer. There are many other factors that contribute to cancer initiation and promotion, such as:
Chemical exposure
Radiation exposure
Chronic stress that suppresses the immune system
Vaccines containing hidden retroviruses and cancer causing viruses
Natural infection with bacteria and viruses that are cancer causing
Lack of sleep
Insufficient nutrients (lack of methyl donors such as B12, folate, and B6 will prevent the body from 'turning off' (methylating) cancer-promoting genes
Even though cancer is a complex, multi-factorial phenomena, with variables we can not always control, one thing we can do is control what goes into our mouth. Sugar, for instance, does not belong there if we truly want to prevent and/or treat cancer.  And don't forget, carbohydrates that don't taste sweet on the front end – bread, crackers, cereal – certainly convert to sugar in the body within minutes post-consumption.
In a nutshell, if you are concerned about cancer, have cancer, or would like to prevent recurrence, removing sugar and excess carbohydrates is a must. Not only is it common sense, but it is now validated by experimental research.
Additional Research
Note: another recent study found that Candida albicans (yeast) also contributes to cancer initiation and promotion. C. albicans thrives on sugar, lending additional support to the notion that sugar (consumed excessively) may be a primary driver of the cancer epidemic in those consuming the modern Western diet. For information on sugar alternatives that are not synthetic toxicants like Splenda (sucralose), read my latest article on the topic:  4 Sugar Alternatives That Won't Poison You.
---
*Note: Cancer cells prefer to ferment sugar as a form of energy even when there is sufficient oxygen available to the cells to do so; hence Warburg's description of cancer metabolism as 'aerobic glycolysis' or the so-called 'Warburg effect'
Originally published: 2017-12-04
Article udpated: 2019-07-19
Want to learn more from GreenMedInfo? Sign up for the newsletter here.
Link to the original article
Havana Syndrome again? CIA officers are mowed down by a mysterious disease
A CIA officer in Moscow experienced symptoms of the so-called "Havana syndrome" in 2017. This became known to The New York Times with reference to sources in diplomatic circles.
CIA officer Mark Polimepulos, who helped lead covert operations in Russia and Europe, complained about the manifestation of mysterious symptoms. According to the newspaper, in December 2017, he felt severe dizziness, which later developed into a prolonged migraine, forcing him to retire. At that time, Polymerpoulos was 48 years old.
It is noted that such a case was not the only one. Similar symptoms were experienced by the staff of the American ambassadors in Cuba and China in 2016-2018. However, the exact number of cases and the place where this happened is not named. It is alleged that the US diplomats have tried to influence in a similar way around the world.
At the same time, the US State Department was unable to establish an unambiguous reason that caused the "Havana syndrome." Among other things, it was assumed that the diplomats may have been exposed to an unidentified sound effect.
In 2017, it was reported that, beginning in late 2016, American diplomatic officials and their relatives in Cuba began to complain of symptoms such as hearing loss, nausea, headaches and balance disorder. 
The Associated Press received audio footage of the attack and described the harassing sounds as "the high-pitched sound of crickets combined with fingernails scratching on a board." Then the American government suggested that Russia or China could be the culprit.
Many victims are still undergoing rehabilitation. Specialists from the University of Pennsylvania performed magnetic resonance imaging and revealed visible changes in the structure of the brain in the diplomatic missions.
Differences were found in 23 men and 17 women who complained of health problems while on diplomatic duties in Havana. Scientists have yet to figure out what causes the unusual symptoms.
How Russia and the United States nearly started a nuclear war in 1995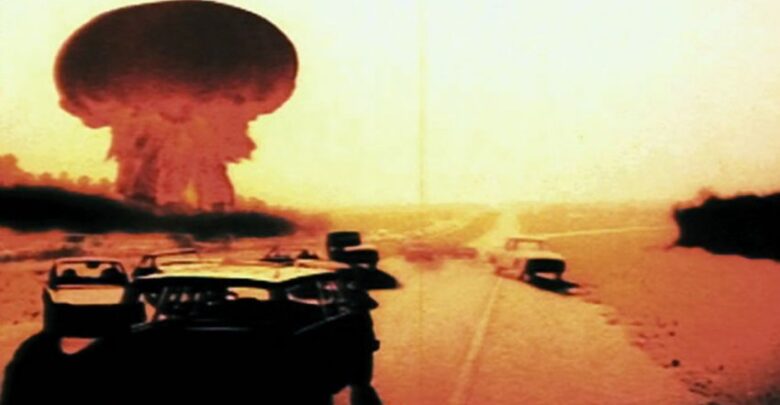 The Norwegian meteorological rocket incident remains the only time in history that the Russian president has activated his nuclear briefcase.
On January 25, 1995, Doomsday could have come in the world: the Russian Federation was preparing to launch a nuclear strike on the United States. How did it come about that the states that left the confrontation of the Cold War in the past and had just normalized relations with each other found themselves on the verge of mutual destruction?
The beginning of the war?
The cause of the crisis was an ordinary Norwegian meteorological rocket. Its launch from the small island of Anneia at 7 am local time (10 am Moscow time) towards Spitsbergen caused a stir in Russia.
Black Brant XII. Legion Media / ZUMA Press
Equipped with scientific equipment to study the aurora borealis, the Black Brant XII was similar in size to the nuclear-powered American Trident D-5 ballistic missile, intended for launch from submarines. In addition, it flew along a trajectory along which, as the Russian Defense Ministry believed, American missiles would fly in the event of a nuclear war.
In December 1994, Norway informed 28 states, including Russia, about the planned launch, but did not give a specific date, limiting itself to specifying the period: from January 15 to February 10 of the next year. Due to bureaucratic delays, this information did not reach the Russian Missile Warning System, which sounded the alarm.
Decisive minutes
An emergency meeting with the country's top political and military leadership was convened in the Kremlin. Defense Minister Pavel Grachev, Chief of the General Staff Mikhail Kolesnikov and President of the Russian Federation (as Supreme Commander-in-Chief) Boris Yeltsin had three strategic missile forces control terminals activated – the so-called nuclear suitcases.
Vladimir Sayapin / TASS
The military believed the lone missile could have been fired to create an electromagnetic pulse that knocked out Russian radars and communications systems. Following it, a massive blow could be expected.
For several tense minutes, as leaders watched it flight, it was decided whether Russia would launch a nuclear strike against the United States.
"Little is known today about what Yeltsin said at the time, given that it could have been some of the most dangerous moments in the entire history of the nuclear era," The Washington Post journalist, David Hoffman wrote three years after the incident : "They make it clear that the Cold War nuclear readiness system continues to operate, and how catastrophic its consequences could be, despite the fact that the feud between the great powers is already over."
The situation was discharged only when it became clear that the rocket had gone towards Spitsbergen (not far from which it fell into the ocean). The nuclear cases have been deactivated.
Russian President Boris Yeltsin (center) and Russian Defense Minister Pavel Grachev (right). Igor Mikhalev / Sputnik
The incident with bringing Russia's Strategic Nuclear Forces to combat readiness, soon became the property of the world community. When, four years later, the Norwegians were about to repeat their launch of Black Brant XII and reported this to the Russian Foreign Ministry, the US additionally warned all key Russian military departments about it through their channels. As a result, this time there were no unpleasant surprises.
Source: rbth.com
Germany conducted exercises in case of nuclear war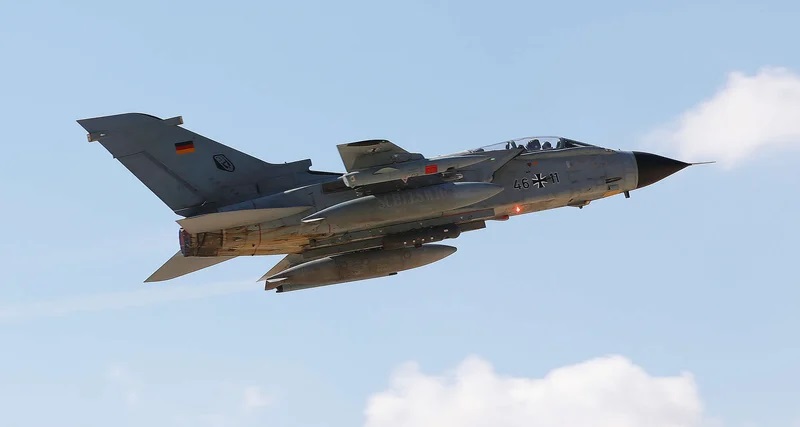 The Bundeswehr with partners in the North Atlantic Alliance ( NATO) trained in operations in a nuclear war.
The German army, together with Italian, Belgian and Dutch colleagues, conducted exercises in the event of a conflict with the use of nuclear weapons.
The location of the exercise "Steadfest Noon" was chosen airbase "Nörfenich", where the tactical squadron of the Luftwaffe 31 "Boelcke" is located. Together with the Luftwaffe of the Bundeswehr, the air forces of other NATO countries, in particular, Italy, the Netherlands and Belgium, took part in the exercises.
According to a report by Bild, the exercise scenario involved training procedures for safely removing nuclear weapons from storage, delivering ammunition and installing them on aircraft. The training flights took place without nuclear weapons, and in parallel with the aviation exercises at the Büchel airbase, where the tactical squadron of the Luftwaffe 51 Immelman is located, the Resilient Guard air defense systems were trained to protect the airfield from air attacks.
The training sites for the Luftwaffe of the Bundeswehr were not chosen by chance, since the Nörfenich airbase is a reserve storage site for the B61, a hydrogen bomb that forms the basis of nuclear weapons of the US strategic nuclear forces. 
Some of this ammunition is stationed at NATO bases in Europe. The exact number of hydrogen bombs that are stored at European sites and which ones are not reported. In Europe, the B61 is carried by Panavia Tornado fighter-bombers (pictured) and General Dynamics F-16 Fighting Falcon fighters.
Recall that the B61 thermonuclear bomb is the main weapon of the US strategic nuclear forces, although it entered service in 1968. Since 2012, a new guided version of the B61-12 has been under development, which will replace all B61 and B83 bombs that have been in service since 1983. It can be used both on strategic bombers and tactical aircraft. About two billion dollars were spent on the development of the 12th modification of the aerial bomb.