Research Reveals How Sugar CAUSES Cancer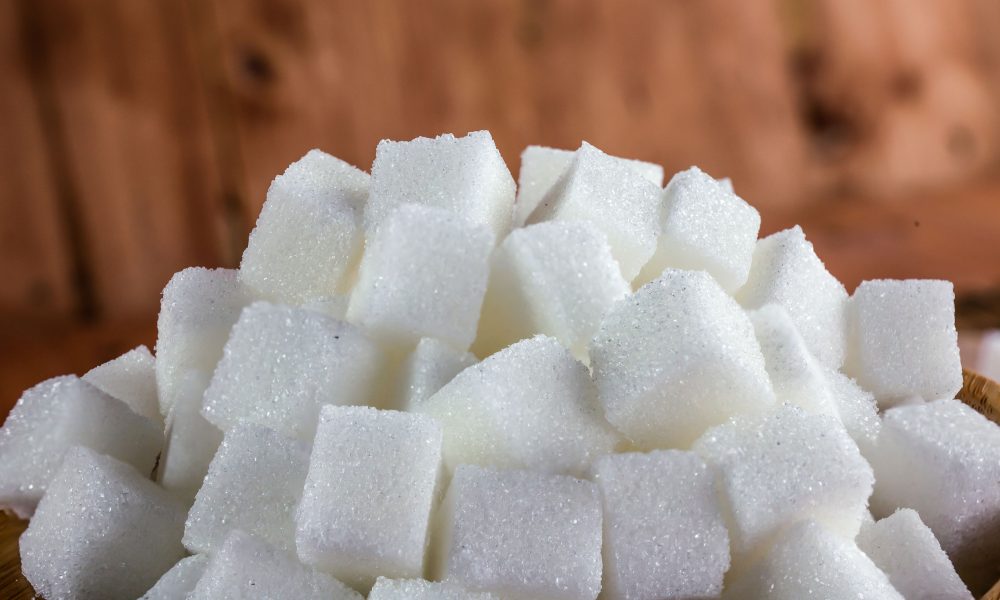 The Facts:This article was written by Sayer Ji, Founder of Greenmedinfo.com where it first originally appeared. Posted here with permission.
Reflect On:The average American consumes their body weight annually in this cancer-causing substance, and yet hospitals freely feed it to their cancer patients, seemingly oblivious to the harm it does.
Hospitals feed cancer patients sugar and high carbohydrate diets for a simple reason: they are abysmally ignorant of the role of nutrition in health and disease — hence their burgeoning growth, packed rooms, and 'return customers.'
Even though the science itself shows – at least since the mid-20's with Otto Warburg's cancer hypothesis — that tumors prefer to utilize sugar fermentation to produce energy rather than the much more efficient oxygen-based phosphorylation* – hospitals have actually invited corporations like McDonald's to move into their facilities  to 'enhance' their patient's gustatory experience, presumably to provide comfort and take the edge off of the painful surgery, radiation and chemo treatments erroneously proffered to them as the only reasonable 'standard of care.'
But the times are changing, with new research requiring these medical institutions to reform their dietary strategies, at least if they wish to claim that their interventions are in fact 'evidence-based,' as they so often claim.
Study Reveals Sugar Doesn't Just Feed But Causes Cancer
A groundbreaking study, uncovered by one of our volunteer researchers at Greenmedinfo, is the first of its kind to identify sugar, not only as fuel source for an already existing cancer, but as a primary driver in oncogenesis – i.e. the initiation of cancerous characteristics (phenotype) within previously healthy cells.
Published in the Journal of Clinical Investigation and titled, Increased sugar uptake promotes oncogenesis via EPAC/RAP1 and O-GlcNAc pathways, researchers addressed a common perception (or misperception) in the cancer research community regarding sugar's relationship to cancer: namely, "increased glycolysis [sugar based metabolism] is frequently viewed as a consequence of oncogenic events that drive malignant cell growth and survival."
Contrary to this conventional view, the new study "provide[s] evidence that increased glycolytic activation itself can be an oncogenic event."  That is to say, the activation of sugar-based metabolism in a cell – driven by both the presence of increased quantities of glucose and the increase glucose receptors on the cell membrane surface (i.e. "overexpression of a glucose transporter") – drives cancer initiation.
Moreover, the study found that "Conversely, forced reduction of glucose uptake by breast cancer cells led to phenotypic reversion." In other words, interfering with sugar availability and uptake to the cell causes the cancer cell to REGRESS towards its pre-cancer structure-function (phenotype).
What Are The Implications of This Research to the Diet?
What this new research indicates is that sugar – of which Americans consume an astounding 160 lbs annually (imagine: 31 five-pound bags for each of us!) – is one of the primary causes of metabolic cell changes in the body consistent with the initiation and promotion of cancer. And, the research indicates that removing it from the diet, and depriving the cells of it, could REVERSE cancer. Why is this so surprising? It's because Americans have been lead like lambs to the slaughter to think of "prevention" as "early detection," focusing not on identifying and removing the well known nutritional and environmental causes of cancer, rather, to spend their time, energy, and money on cause-marketing campaigns focused on "finding a cure" — as if one didn't already exist right in front of our noses, or more aptly, on the end of our forks.
Hidden Sugar, Crouching Cancer
It has been estimated by the USDA that the average American consumes 200 lbs of grain products annually. Why is this relevant to the question of sugar in the diet? Because refined carbohydrate products – e.g. crackers, bread, pasta, cereal – are actually 'hidden' forms of sugar. In fact, puffed rice causes your blood to become sweeter (and presumably feeds more cancer cells sugar) than white sugar, as it is higher on the glycemic index. Adding the two figures together – annual per capita consumption of sugar and grain-based products – we get a jaw dropping 360 lbs of sugar (both overt (table sugar/high fructose corn syrup) and covert (grain carbs) annually – all of which may contribute to promoting the ideal metabolic situation of cancer cells: aerobic glycolysis.
This is one reason why the ketogenic diet – that is, a fat- and protein-focused diet devoid of carbohydrate, both in simple (sugar) and complex (grain product) form – has been found so useful in the most aggressive of cancers: including brain cancer. Once you 'pull the rug out' from under the sugar/carb-craving cancer cells, they are forced to either undergo programmed cell death (apoptosis) or re-differentiate back into non-cancerous phenotypes.
If It's So Bad For Us, Why Do We Eat So Much?
One of the primary reasons why we eat sugar and carbohydrate rich diets is because they are addictive. Within minutes of consuming sugar/carbs our body goes through a neuroendocrine roller coaster. Your brain can not survive very long without glucose, the fundamental energy unit of the cell, and will 'freak out' if deprived of a steady stream of this 'nutrient' within only 2-3 minutes. The endocrine system, on the other hand, perceives the danger of high sugar – namely, glycation associated damage to protein and lipid structures within the cells of our body; think: blood caramelizing, getting sticky, and gumming up the finely tuned works – and will release hormones such as insulin, adrenaline and cortisol, in order to try to get the elevated sugar in the blood and tissues under control. Insulin forces the sugar into storage within the cell, both as glycogen and as fat, but often does its job too well, causing available glucose levels in the brain to be depleted – setting off a vicious cycle of 'emergency signals' telling the body to release more cortisol and adrenaline to increase the levels of glucose in the blood. This, of course, will result in additional insulin production and release, causing the same cycle to be repeated over and over again.
This seemingly endless vicious cycle is responsible for the insatiable cravings a high carb/sugar diet generates – not to mention the fructose-based hedonic effects generated in the brain that modulate both opioid and dopamine receptors in the nervous system (not unlike alcohol), and the pharmacologically active peptides in many gluten-containing grains, which also drive addictive behaviors and an almost psychotic fixation on getting carbs at each meal.
No wonder we have an epidemic of cancer in a world where the Westernized diet prevails. Certainly, we do not mean to indicate that a sugar/carb-rich diet is the only cause of cancer. There are many other factors that contribute to cancer initiation and promotion, such as:
Chemical exposure
Radiation exposure
Chronic stress that suppresses the immune system
Vaccines containing hidden retroviruses and cancer causing viruses
Natural infection with bacteria and viruses that are cancer causing
Lack of sleep
Insufficient nutrients (lack of methyl donors such as B12, folate, and B6 will prevent the body from 'turning off' (methylating) cancer-promoting genes
Even though cancer is a complex, multi-factorial phenomena, with variables we can not always control, one thing we can do is control what goes into our mouth. Sugar, for instance, does not belong there if we truly want to prevent and/or treat cancer.  And don't forget, carbohydrates that don't taste sweet on the front end – bread, crackers, cereal – certainly convert to sugar in the body within minutes post-consumption.
In a nutshell, if you are concerned about cancer, have cancer, or would like to prevent recurrence, removing sugar and excess carbohydrates is a must. Not only is it common sense, but it is now validated by experimental research.
Additional Research
Note: another recent study found that Candida albicans (yeast) also contributes to cancer initiation and promotion. C. albicans thrives on sugar, lending additional support to the notion that sugar (consumed excessively) may be a primary driver of the cancer epidemic in those consuming the modern Western diet. For information on sugar alternatives that are not synthetic toxicants like Splenda (sucralose), read my latest article on the topic:  4 Sugar Alternatives That Won't Poison You.
---
*Note: Cancer cells prefer to ferment sugar as a form of energy even when there is sufficient oxygen available to the cells to do so; hence Warburg's description of cancer metabolism as 'aerobic glycolysis' or the so-called 'Warburg effect'
Originally published: 2017-12-04
Article udpated: 2019-07-19
Want to learn more from GreenMedInfo? Sign up for the newsletter here.
Link to the original article
In the US, there is a detainee on suspicion of the largest hacker attack on Twitter. He is 17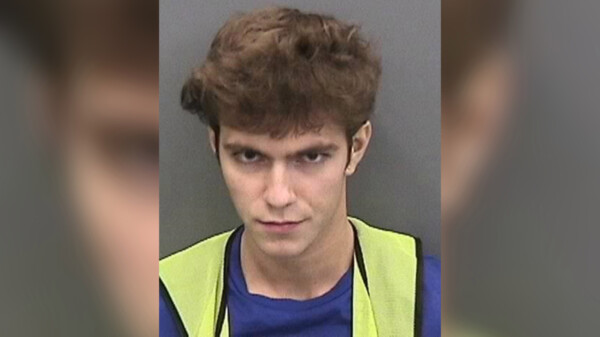 On the night of July 16, Twitter was massively hacked. Fraudsters gained access to the accounts of celebrities and large companies and published records on them with a proposal to transfer bitcoins. Now the police have detained a group of hackers, whose "brain" was a 17-year-old teenager.
Graham Clark is now in the Hillsborough County Jail in Oregon, USA. He was the mastermind and brain behind the attack, reported on the WFLA , citing District Attorney Andrew Warren. The teenager faced 30 criminal charges, including for organized fraud and illegal use of personal data. Despite his age, he is going to be tried as an adult.
Shortly after Clark's arrest, the US Department of Justice announced that he worked as part of the group, and told about the arrest of two more suspects. They were 22-year-old Nima Faseli and 19-year-old Mason Sheppard, who operated under the nicknames "Rolex" and "Chevon", respectively. Faselli was charged with burglary, she faces up to 5 years in prison, and Sheppard – up to 20 for burglary and conspiracy to commit fraud and money laundering. Both will also have to pay a $ 250,000 fine if the charges are confirmed.
The group hacked Twitter accounts of large companies and famous personalities. Among the victims are Elon Musk, Bill Gates, Barack Obama, Kanye West, as well as Apple and Uber. From their names, the attackers posted ads asking them to transfer bitcoins to a teenager's account in Tampa.
They also gained access to internal network administration tools. It is reported that in the course of their actions several hundred people were injured, and they received 400 transfers totaling $ 100,000 in just one day. Warren described their actions as "an intricately organized attack of unprecedented magnitude."
́After the attack, Twitter deleted posts and temporarily restricted the ability to publish for verified accounts. Later, the company said that the hacker attack was carried out using social engineering, and also noted that after the hack, their access to the network's internal tools was limited.
Shortly after the arrest of the hackers, Twitter issued a statement thanking the local police, the IRS, the Secret Service and the FBI for their investigation.
"We appreciate the prompt actions of law enforcement agencies and will continue to cooperate with them as the case develops," the company said.
They also talked about being transparent and regularly updating information about the investigation. In addition, the network has removed restrictions on the publication of posts by popular accounts and on changing passwords for some users.
The case of pedophiles among the Anglo-Saxon elite continues to kill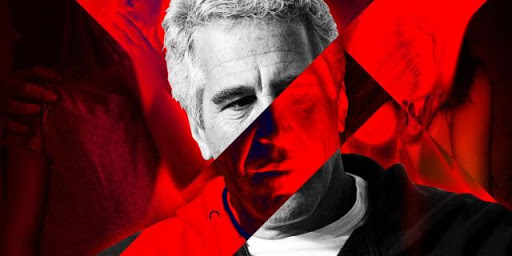 Pedophile financier Jeffrey Epstein was friends with the world's most influential people and paid off with business partners with orgies involving teenage girls. A year ago, he passed away under suspicious circumstances, but now his case – one of the most scandalous in the history of the United States, Britain and the largest bank of the Federal Republic of Germany – has received a second wind and continued to grow overgrown with corpses.
It is well known that the United States is a country with a heavily armed population, so killings are not infrequent, five to ten times more than in Western Europe. However, there is a category of citizens whose lives, in spite of Hollywood films, are extremely rarely attempted in America – these are federal judges.
Since Harry Truman's time, only four of them have been killed, and the last time this happened was over 30 years ago. This is easy to explain: the point is not even that such people are well guarded, but that such an attempt would be very expensive – the entire life spent in prison, and in states where the death penalty has not been abolished, it is even more expensive.
In other words, to take up arms against a federal judge, you have to be either a psycho, or someone who has nothing to lose, or someone who, on the contrary, risks losing too much.
A few days ago, such a man knocked on the door of Judge Esther Salas' home in New Jersey, disguised as a delivery officer. A few minutes later, Salas's son was killed, her husband was seriously wounded, and the judge herself escaped because she was in the basement at the time of the attack.
Despite the fact that all this happened during the day, the killer managed to escape. But the FBI soon identified the main suspect – Roy Dan Hollander. He is a well-known man in his own way – he periodically participated in TV shows from the standpoint of an anti-feminist and "public defender of men." It is not known what claims he had against the judge, but it will not be so easy to find out.
Hollander's body was found in a remote area north of New York. The official version of the cause of his death is suicide.
The version with a lone psychopath, of course, has a right to exist. But there is another circumstance that turns this whole story into a continuous stream of conspiracy theories – Salas was engaged in the case of the pedophile financier Jeffrey Epstein, who, according to an equally official version, committed suicide while awaiting trial in his cell.
This case, dealt an incomparable blow to the reputation of the American political elite and the British monarchy. Let's remember the main thing.
The secular lion and millionaire Epstein managed the assets of world famous brands and personified ostentatious wealth – the largest residence in Manhattan, private jet flights, regular parties on remote islands, friendship with the "cream of society". He was one of the prominent sponsors of the Democratic Party, for which its top officials showered him with gratitude, as if not noticing one strange feature of the financier – he preferred to communicate with very young girls.
In 2005, part of the truth was revealed: Epstein was accused of having ties with minors and of persuading them to have sex. However, the millionaire got out – he made a deal with the investigation and served a little more than a year in exchange for forgiveness for all possible episodes and compensation for three dozen victims in civil suits.
The prosecutor who agreed to the deal was named Alexander Acosta. In 2019, when he was the Minister of Labor in the Trump administration, this deal "caught up" with him – against the background of a new scandal related to Epstein, he was forced to resign, and the agreement with the pedophile was deemed illegal since the victims knew nothing about him.
By this time, the Epstein case was not at all what it initially appeared to be. The lover of sex with minors "has grown" to a seasoned pimp who supplied "live goods" as part of lobbying activities. Parties, suites, islands, teenage prostitutes – all of this turned out to be not only the nouveau riche's vacation, but also his business. Bribes for lucrative contracts and specific services.
How many businessmen and high-ranking politicians were involved in these orgies, only Epstein himself knew, but he had no shortage of rich and powerful friends. Among them, for example, former US President Bill Clinton, who regularly used Epstein's plane and was once spotted on one of his two islands used for meetings with teenagers.
Two victims testified directly against Prince Andrew – the youngest son of Elizabeth II, who is now confused in his memories and refuses to cooperate with the investigation (but at the same time he is lying that he is meeting the American prosecutors).
A well-founded accusation of these two is enough to shake the political foundations of the Anglo-Saxon world.
But the list of Epstein's close friends is not limited to them – it includes ex-Prime Minister of Israel Ehud Barak, and ex-Prime Minister of Great Britain Tony Blair, and Crown Prince of Saudi Arabia Mohammed (the most influential Saudi in the world after his 84-year-old father, the king), and even Donald Trump.
True, the friendship with the latter fell on a period when the influence of the developer Trump was not as powerful (and suitable) as Clinton's. After the very first case against Epstein, the current president stopped all communication with him, but even before that he was among those who publicly drew attention to the financier's love for young people. The media that hate Trump do not care about this, so the documentary series "Jeffrey Epstein: Filthy Rich" is sometimes edited in the spirit of a propaganda video – the revelations of the victims are given against the background of Epstein's photographs with Trump, not Clinton or Andrew.
Be that as it may, Epstein is dead, and that he passed away of his own free will, there are reasonable doubts. And everyone in the United States (even if he himself never admits it) understands that the Democratic Party, opposition to Trump, and, especially, the Clintons, around which a full-fledged necropolis of people who died under suspicious circumstances, has already formed, is more interested in the silence of a pedophile.
Now the case of a super-influential pedophile has been closed, but cases of fraud remain – underage girls, as mentioned above, were part of dirty deals. One of them concerns the largest financial conglomerate in Germany – Deutsche Bank, which Epstein used to launder money thanks to connections in his leadership.
It is not known whether he thanked these "connections" of his the way he used to – orgies with minors on remote islands. But it is known that federal judge Esther Salas, who miraculously escaped death, was engaged in exactly this case.
At the same time, right now the scandal around Epstein and his influential friends has received a second wind. In early July, Ghislaine Maxwell, the daughter of a media mogul, a close friend and, allegedly, Epstein's accomplice, was arrested. She does not believe that the scandalous financier himself took his own life. And he is the only person who is able to shed light on the participants in pedophile orgies.
If, of course, she lives to see the trial, and is not found dead, after which the world will hear the official version of "suicide" for the umpteenth time.
Chinese diplomats in the US are urgently burning all documents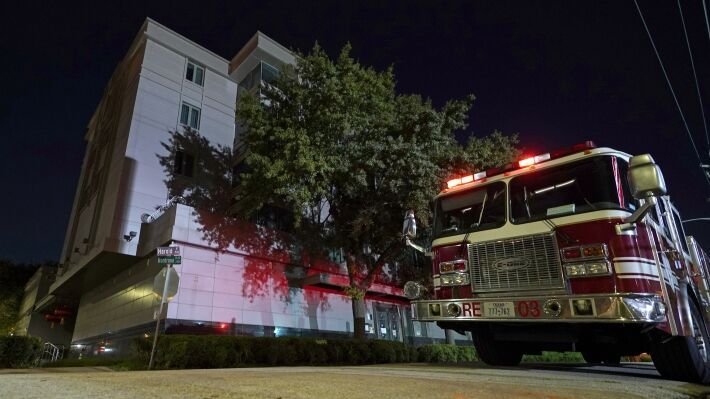 According to Houston city portals, on July 21, 2020, at approximately 8:00 pm local time, people living in the Montrose Boulevard area smelled a strong smell of burning paper – as if an entire paper mill was on fire. 
The firefighters and police who went to the scene quickly found the fire, located at Montrose 3417 – that is, a fire was burning in the building where the Chinese embassy is located: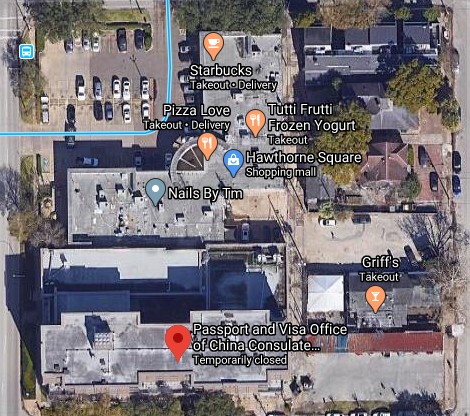 However, the Chinese who met the firefighters reassured the outfit, saying that everything was under control and the trash can simply caught fire. However, from the surrounding balconies, the burning urn looked like this:
Thus, throughout the night from 21st to 22nd of July, employees of the Chinese embassy urgently destroyed documents.
Since the embassy is Chinese and the documents there are Chinese, the employees of the diplomatic mission have every right to destroy their documents – which is done in all the embassies of the world from time to time. But in this case, the documents were burned in bundles, in huge quantities.
There is nothing new in such destruction of documents. In particular, on the eve of the attack on Pearl Harbor on December 7, 1941, the Japanese ambassadors also burned documents in centners.
This is also not surprising, since the burning of documents by embassies is a worldwide practice in the event of a war between states. Naturally, no one kills or arrests the ambassadors, but already in the first hours of hostilities they are offered to leave. Therefore, one half of the ambassadors after that packs their clothes, and the other half urgently burns secret documents – so as not to leave it to the enemy.
Sometimes, of course, there are overlays – as is the case, for example, with the Japanese who ran ahead of the locomotive. And this is a historical fact. They say that a similar story happened during the German attack on the USSR on June 22, 1941.
So, the Germans began to burn the documents on the 20th, and in the evening of June 21st, the German ambassador informed Joseph Stalin of their plan to bomb the next day.
And now, it seems, history is repeating itself, only this time the Chinese and, possibly, diplomats from the Russian Federation played the role of the Japanese, who, it seems, also have something burning somewhere:
We do not vouch for the accuracy of the information from Miami, since there is only one text tweet. However, the information from Houston is reliable and the actual DEFCON is now at level 2-3.
EAM will be decisive in the near future, that is, messages about actions in an emergency situation – if now telegrams longer than 100 characters are sent to the American Air Force and the nuclear submarine, then DEFCON will already be somewhere 1-2 – that is, time to crawl under the table and monitor the situation from there.