Reptilian like creature recorded in the drainage of Great Britain (Video)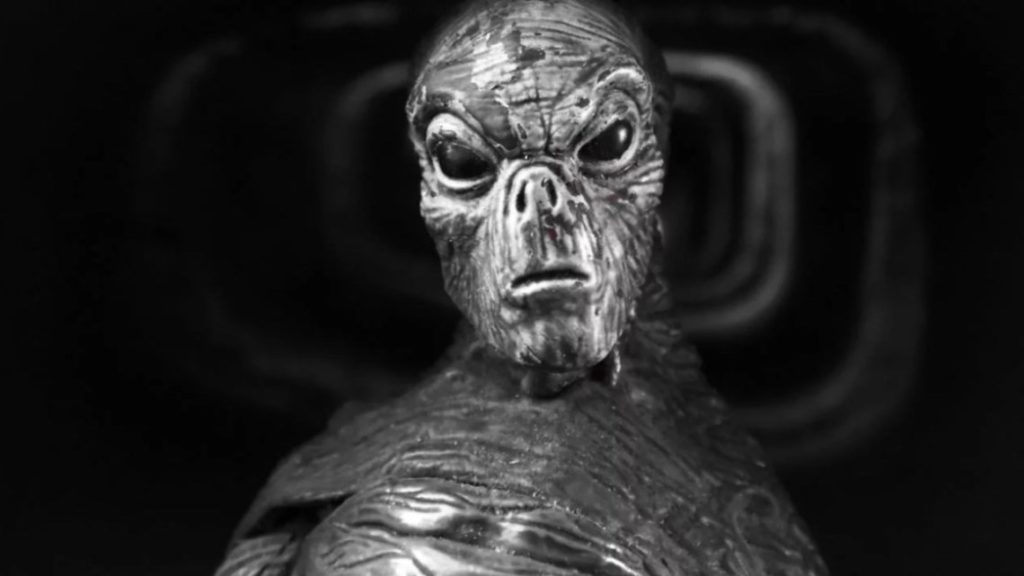 An immense amount of legends that circulate for many years mention strange forms of life that live under the Earth. However, these legends usually stay on the Internet, and do not leave there … except for exceptions.
There are stories of beings that come from a dark hell and possibly are among us since ancient times, which is why one of the most controversial videos in the history of YouTube is, without a doubt, which shows a strange creature of Reptilian aspect filmed in a British drain, video that many theorists have used to confirm the theories that these life forms do live among us.
The most terrifying thing is that it is not a single video, or two, but four recordings that were published on the YouTube platform. Another important point to note is that it was not hung by some ufologist, or by some UFO hunter that, normally, they do not have much credibility.
Those responsible for uploading the recordings was a company, which is responsible for water in the United Kingdom called United Utilities, on March 31, 2011. The next day, the news about the strange events recorded by the company was in every corner of the planet.
Many conspiracy theorists, both in personal blogs and forums, began to discuss and analyze the images, assuring that it was some reptilian creature. Others, however, mentioned some kind of lost animal, even that it was a montage. But what would a wastewater company gain from doing such a setup?
The Leigh Journal media was the first formal source to collect the images and review them, taking statements from the workers and people in charge of the company.
Mike Wood, regional manager of the sewer system at United Utilities, said that several of the employees had reported sightings of some strange animal, so they began to review the entire network of pipes with closed circuit monitoring. But what was seen was not exactly a sewer rat.
Wood explained at that time that the images were uploaded to YouTube, hoping that the general public would help them discover what it was, because they also had the theory that it could be an exotic pet that had gone astray, either from home from someone or from a zoo.
What they did have insurance is that it was feeding on the deposits of fat that were accumulating inside the pipes.
However, as the videos gained more and more reach, the theory that it could be a reptilian creature began to take much more strength among the public, and those who had been interested in the event.
In the images that were uploaded to YouTube you can see a strange creature with a long tail and body very similar to that of a reptile that crosses with the robot camera that the company had used to monitor the pipe network in case some of the the drains have some object stuck or there are nests of rats or other animals.
The event became so popular that even people baptized the creature, calling it "Messie", alluding to the renowned monster of Loch Ness.
However, despite the fact that the first videos were quite … curious, none caused such impact and concern on the entire planet as the fourth video, where you can see the creature in front of the camera, showing long limbs, like legs and arms, with a clear humanoid aspect.
However, when the robot camera moves to focus it better, it retreats at high speed through the drain.
Still no explanation about the event, the company never declared that it was an advertising campaign or something like that and the media did not give more coverage to the topic What was that creature?
Mysterious Ray of Light causes panic in Edmonton, Canada
On Wednesday evening 27 November 2019, the citizens of Edmonton (Alberta, Canada) were amazed by the presence of a gigantic ray of light that seemed to be projected by a huge sphere of light that was located near the oil refinery.
This mysterious ray of light caused panic among the people to attack the switchboards of the fire brigade and the police. According to local media, the strange phenomenon was seen for the first time around 7:00 pm and remained visible for hours.
As often as it happens with such events, many people have published photos of the mysterious pillar of light on social networks and have speculated about its origin. And among the most popular theories was that the lightning was evidence of an alien invasion.
Welp, it's been a good run but it looks like the Apocalypse is nigh.
.
.
.
.
.
(Yes, I know it's the flare at the @EPCOR Gold Bar plant but it looks damn spooky) #yeg #yegwx pic.twitter.com/EXl8dLvwdS

— ❄️ Laurie ❄️ (@MakingLaurie) 27 November 2019
However, the most skeptical, expressed concern that the strange light came from a disaster of some kind and continued to report it to the fire department, which offered an alternative explanation via Twitter for what people saw in the sky.
light pillars! Looks to be a refinery throwing up some light that's refracting off the ice crystals in the air to create that bright spire. #yegwx https://t.co/6Gy8D5299h

— Josh Classen (@joshclassenCTV) 27 November 2019
According to the official version, the ray of light was neither of extraterrestrial nor demonic origin and had a much less sinister explanation. The fire brigade then wrote on Twitter that: "it was established that it could be a controlled fire at the Imperial Oil refinery in Strathcona, which will continue for the next 48 hours".
According to CBC News, it would have been a type of incineration used to safely burn additional gases that cannot be used. Strathcona is an oil refinery located just outside Edmonton. The refinery fire was to last 48 hours in total and could be seen west of Parkland County. Although some citizens of Edmonton thought it was an extraterrestrial activity, others knew exactly what was happening when they saw bright light in the sky.
But this explanation did not prevent some conspiracy theorists from insuring that it had nothing to do with the Strathcona refinery, since as a general rule any unusual activity in its facilities was communicated in advance. For what they believe the Canadian authorities are trying to hide what has happened, that the light beam is of extraterrestrial origin, be it a sort of signal or the landing of an alien ship.
UFO flies to the White House and the Capitol. NORAD announces potential violation of airspace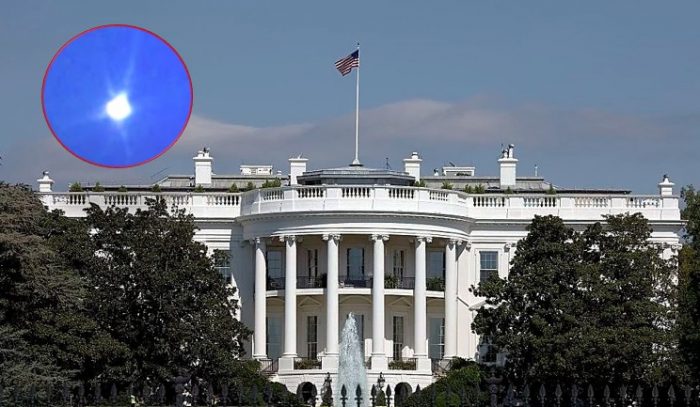 On Tuesday, November 26, 2019, NORAD announced the blocking of airspace and roads adjacent to the White House and Capitol Hill, due to a potential violation of airspace, which may have been caused by an unidentified drop-shaped flying object that was stationed above the White House and the Capitol. For officials of the NSA and the White House, of course, in order to minimize and ridicule the incident, they said it was a flock of birds.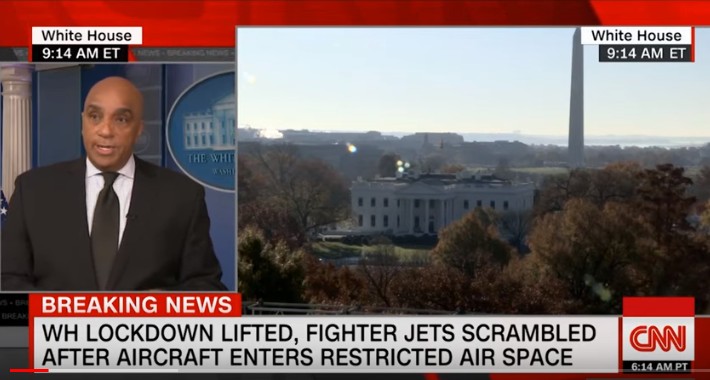 A spokesman for the North American Aerospace Defense Command (NORAD) told NBC News that the object that caused the airspace blockage may have been caused by "a flock of birds or a weather balloon". The spokesman also stated that the event was "resolved without incident". On Tuesday the White House and the Capitol Building suffered a brief power failure.
You don't have to believe to extraterrestrials to know that the US government knows how a flock of birds appears on the radar. And it's not even the first time that unexplained UFO activities take place on the White House!
But the ufologists have asked themselves ironically: how can a flock of birds stop at the White House and on the Capitol, causing a blockage of the electric current and subsequent blockage of the air space, putting NORAD on alert?
The US government has tried to ridiculously explain the situation by saying that the birds have been seen on an obsolete radar system, and even saying that it is a creation by a cloudy, and therefore meteorological, system, they have even said that this huge object on sight, could be a small drone. Clearly they have no idea what this object was … so it wasn't identified … and it was flying, and it was a solid object.
The British ufologist Scott Waring said: " This is absolutely a visit of alien ships. The UFOs were seen in Washington as early as 1952, when for several weeks from July 12 to July 29, the objects were first sighted on radar … just like this week's UFO. Then they saw on the radar that the ship's movements did not resemble the conventional ones, but moved like nothing they had ever seen. Then a plane spotted one … saying it was like an orange fireball with a long trail, but others were white and without tails. I am sure that 1952 was not the first time ever, and 2019 will not be the last. "
The NORAD, after this UFO sighting, sent three F16 fighters for a reconnaissance flight over.
They say Shakespeare reincarnated to be Anne Hathaway's husband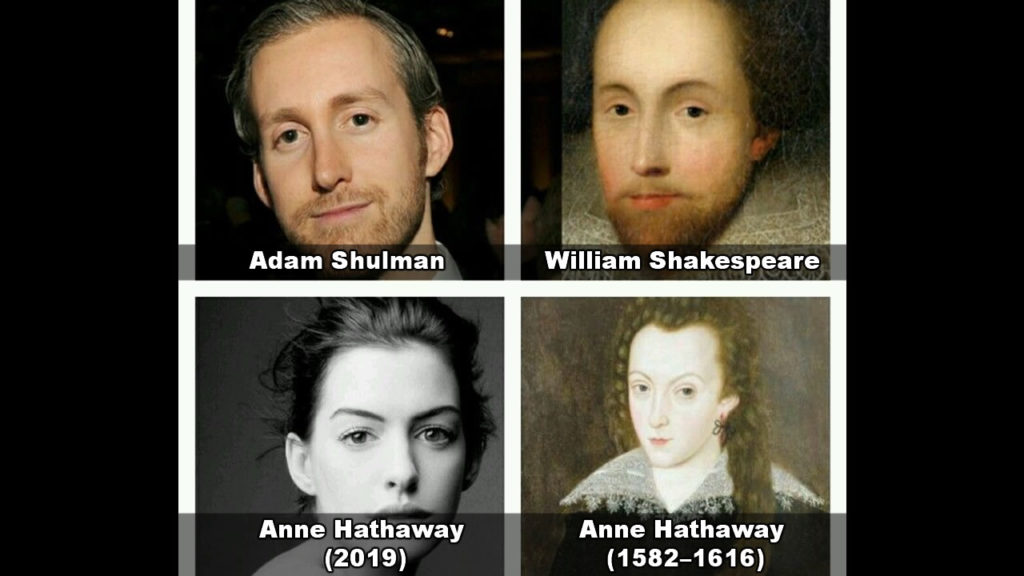 People are going crazy with a conspiracy theory about Anne Hathaway, her husband and Shakespeare.
People on the Internet think that the husband of actress Anne Hathaway, Adam Shulman, is a reincarnation of the late poet and playwright William Shakespeare.
At this point you have moved enough through this post to be thinking, This is the dumbest thing I've read.
People are really supporting the theory that today's couple are direct reincarnations of the couple that married in 1582 – and that since then they have "(returned) to each other."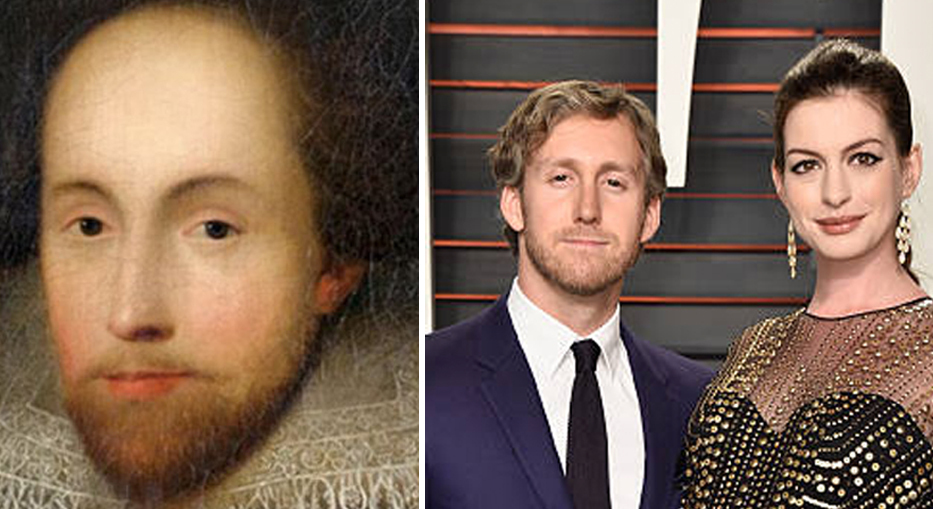 People are idealizing the conspiracy theory in its true Shakespearean form.
Like the idea that Shakespeare reached an agreement with his wife that she would be the most famous couple in their next life together.
Anne Hathaway may have been out of the network for a while, but she has returned – and since "Ocean's 8" hit theaters, it has become a great topic of conversation. But now fans are talking about her for a different reason, and it all has to do with William Shakespeare.
"There is talk of Anne Hathaway for her beauty, but the fact that her husband looks a lot like William Shakespeare and the name of William Shakespeare's wife was literally ANNE HATHAWAY …………"
Oddly enough, all this is true. Obviously there is no real photograph of Shakespeare, but the existing work of art that shows how he was is very similar to Hathaway's real husband, Adam Shulman. And as for Shakespeare's wife? In fact, her name was Anne Hathaway. Creepy, right?
Maybe not. According to an article published in 2008 in The Telegraph, Hathaway received the name of Shakespeare's wife, but the actress herself has not yet confirmed it, which does not explain why her husband looks so much like a poet.
And of course, many people have turned to Twitter to share how much their heads have blown because of this connection.
Do you believe in reincarnation? Anne Hathaway addresses the internet conspiracy theory that she and husband Adam Shulman are actually William Shakespeare and his wife (also Anne Hathaway) reincarnated! https://t.co/AHdXvv7HFt pic.twitter.com/LtjMPvehXY

— The View (@TheView) 10 May 2019
anne hathaway is being talked about for her beauty but what about the fact that her husband looks very similar to william shakespeare and william shakespeare's wife's name was literally ANNE HATHAWAY…… pic.twitter.com/UR0x4bnL8N

— 🍑 (@PEACHYBLACKG0RL) 1 July 2018
What about Hathaway and Shulman? Are they really time travelers, or is all this just a big coincidence? Either way, it's great that she and the legendary poet (and his wife) share these similarities.