Report Reveals Harmful Chemicals in Feminine Hygiene Products AND Which Companies Still Use Them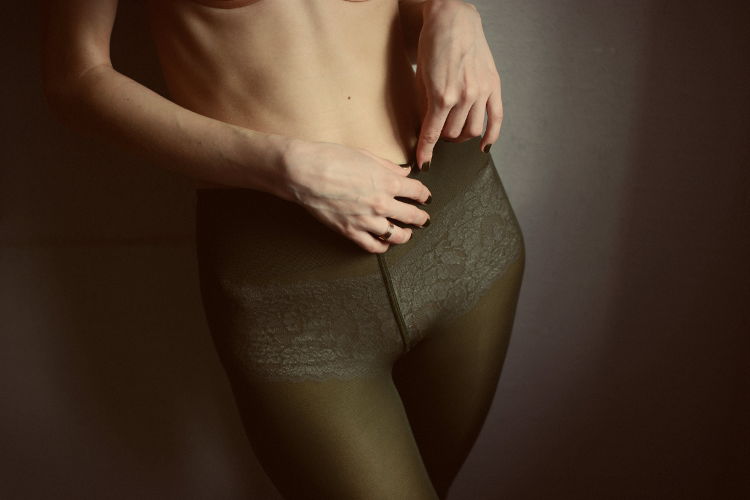 Anna Hunt, Staff Writer
Waking Times
A report published by the Women's Voices for the Earth (WVE) group identifies potentially harmful ingredients suppliers still use in feminine hygiene products. The organization aims to eliminate the use of these toxic chemicals to lessen the threat to women's health.
Chemicals in Feminine Hygiene Products
The feminine care market in the U.S. is a $3 billion dollar industry. About 80 percent of women use feminine care products, with pads and tampons being the most popular.
Producers market these products as a necessity of personal hygiene. They advertise them using terms like "freshness," "cleanliness" and "security." This implies that using these products promotes good health. Yet, this may not be the case when you examine the actual ingredients used in these products.
The WVE performed an in-depth analysis of each major category of feminine hygiene products. Below is a summary of WVE's findings.
1. Tampons
The process of bleaching tampons with chlorine compounds may contaminate them with highly toxic dioxins. As well, tests have also shown that pesticides from non-organic cotton are present in tampons. The report states:
FDA guidance for the marketing of tampons recommends that tampons be "…free of 2,3,7,8-tetrachlorodibenzo-p-dioxin(TCDD)/2,3,7,8-tetrachlorofuran dioxin (TCDF) and any pesticide and herbicide residues." Unfortunately, this recommendation is not mandatory, and testing results reveal that both dioxins and pesticide residue are found in tampons.
2. Menstrual pads
There are various fragrances present in menstrual pads that can cause adverse reactions. Here's what WVE says:
The fragrances used in pads are almost never disclosed to consumers, meaning women are unknowingly exposed to numerous possible chemicals. The absorbent material within the pad may also have been chlorine-bleached, posing the potential for dioxin or furan exposure. If the pad includes traditionally-grown cotton, the risk of pesticide residue exposure exists as well.
3. Feminine wipes
The whole idea behind feminine wipes is that they stay moist in their package. To make this happen, producers must use preservative chemicals that can cause allergic reactions and anogenital dermatitis. Here's the list of these chemicals published in the report:
The preservatives commonly used in moist wipes include:

Methylchloroisothiazolinone
Methylisothiazolinone
Parabens
Quaternium-15
DMDM Hydantoin
2-Bromo-2-Nitropropane-1,3-Diol
4. Other feminine products
About 20-40 percent of women use less-common feminine care products. These include feminine wash, douche, feminine deodorant, and anti-itch cream.
WVE's report found these products may include the following chemicals of concern: unknown fragrance chemicals, benzethonium chloride, parabens, methylchloroisothiazolinone, methylisothiazolinone, and DMDM hydantoin. Exposure concerns include endocrine disruption, allergic rash and reproductive harm.
For a full list of potentially harmful chemicals present in these products, please see the full report here.
Hall of Shame
The WVE offers a list of some common feminine hygiene products that contain potentially-harmful ingredients. Because the FDA categorizes sanitary pads and tampons as "medical devices," it does not require suppliers to list the ingredients in these products. That is why they are excluded from the chart below. Download the list in PDF here.
Lack of FDA Control
The FDA does not regulate feminine hygiene products because they fall under the category of cosmetics. In fact, the FDA does not assess or pre-approve any of these products before they hit store shelves. The FDA states:
Companies and individuals who manufacture or market cosmetics have a legal responsibility to ensure the safety of their products. Neither the law nor FDA regulations require specific tests to demonstrate the safety of individual products or ingredients. The law also does not require cosmetic companies to share their safety information with FDA.
To ensure product safety, the cosmetics industry has its own Cosmetics Ingredient Review (CIR) panel. It is the CIR's job to determine which ingredients are safe and which aren't.
Unfortunately, the CIR panel does not consider that women apply these ingredients to the sensitive tissues of their genitalia. WVE's report elaborates why this is important:
Chemicals absorbed through the vagina are easily and effectively distributed throughout the body, without being metabolized. For example, when estrogenic drugs are administered vaginally, the resulting systemic levels of the drug in the body can be 10-80 times higher than when the very same dose is given orally.
This is one of the main concerns for organizations such as the WVE. Many of the ingredients used by the cosmetics industry are already under question in terms of safety. What health impact do these ingredients have when used by women one of the most sensitive areas of their body? There really is very little research to let us know.
Chemicals of Concern
Below is the full list of the chemicals of concern. If you want to print the list, you can download it in PDF here.
| Chemical Name | Function | Potential Health Effects | Found in |
| --- | --- | --- | --- |
| Benzethonium Chloride | Preservative, spermicide | Not for use on mucous membranes, maternal and embryotoxicity | Deodorant powders and suppositories, feminine wash |
| Benzocaine | Mild anesthetic | Allergic rash, dermatitis | Anti-itch creams |
| Butylparaben | Preservative | Endocrine disruption, increased risk of breast cancer, allergic rash | Wipes |
| D&C Red 33 | Colorant (dye) | Not for use on mucous membranes | Feminine wash |
| Diazolidinyl urea | Preservative | Releases formaldehyde, allergic rash, cancer | Feminine wash, douche |
| Dioxins and Furans | Contaminant from bleaching process | Cancer, endocrine disruption, reproductive toxicity | Tampons (not disclosed on label) |
| DMDM Hydantoin | Preservative | Releases formaldehyde, allergic rash, cancer | Wipes, feminine wash |
| Ethylparaben | Preservative | Endocrine disruption, increased risk of breast cancer, allergic rash | Wipes |
| Ext. Violet 2 | Colorant (dye) | Not for use on mucous membranes | Feminine Wash |
| FD&C Yellow No. 5 | Colorant (dye) | Allergic reactions including bronchial asthma | Feminine Wash |
| "Fragrance" | Fragrance | Contains undisclosed chemicals of unknown toxicity, likely to contain allergens, allergic rash, endocrine disruption, cancer | Wipes, feminine wash, tampons, pads, douche, deodorant, anti-itch creams |
| Methylchloroisothiazolinone | Preservative | Allergic rash | Feminine wash |
| Methylisothiazolinone | Preservative | Allergic rash | Wipes, feminine wash, anti-itch cream |
| Methylparaben | Preservative | Endocrine disruption, increased risk of breast cancer, allergic rash | Wipes, deodorant, anti-itch creams |
| Octoxynol 9 | Spermicide | Genital irritation, increased vaginal discharge, potential reproductive toxicity | Douche, wipes |
| Pesticide residues | Contaminant of traditionally grown cotton | Cancer, endocrine disruption, acute toxicity | Tampons (not disclosed on label) |
| Polyoxymethylene Urea | Preservative | Releases formaldehyde, allergic rash, cancer | Deodorant powder |
| Propylparaben | Preservative | Endocrine disruption, increased risk of breast cancer, allergic rash | Wipes, anti-itch creams |
| Quaternium-15 | Preservative | Releases formaldehyde, allergic rash, cancer | Wipes, feminine wash |
| 2-Bromo-2-Nitropropane-1, 3-Diol | Preservative | Releases formaldehyde, allergic rash, cancer | Wipes |
Download WVE's full Chem Fatale report here.
About the Author
Anna Hunt is writer, yoga instructor, mother of three, and lover of healthy food. She's the founder of Awareness Junkie, an online community paving the way for better health and personal transformation. She's also the co-editor at Waking Times, where she writes about optimal health and wellness. Anna spent 6 years in Costa Rica as a teacher of Hatha and therapeutic yoga. She now teaches at Asheville Yoga Center and is pursuing her Yoga Therapy certification. During her free time, you'll find her on the mat or in the kitchen, creating new kid-friendly superfood recipes.
This article (Report Reveals Harmful Chemicals in Feminine Hygiene Products AND Which Companies Still Use Them) was originally created and published by Awareness Junkie. You may not copy, reproduce or publish any content therein without written permission. Feel free to share this article on social networks and via email. If you have questions, please contact us here.

Disclaimer: This article is not intended to provide medical advice, diagnosis or treatment. Views expressed here do not necessarily reflect those of Waking Times or its staff.
Citizens Up in Arms Against 5G Wireless Technology Roll-Out: Are Their Concerns Justified?
Lloyd Burrell, Guest
Waking Times
City council chambers and local officials in the US are facing the outcry of residents frightened by the next generation 5G wireless communications which by all accounts, will be taking over neighborhoods soon.
A resident in Montgomery County, Maryland raised her voice to ask local officials "Why can't we do a real health assessment here and find out what the real health risks are — to our children?" at a public meeting held at the county [9].
What are the risks? More to the point what is 5G?
ABC: Teen Experiences Serious Complications after School Inserts Birth Control Implant Without Parental Consent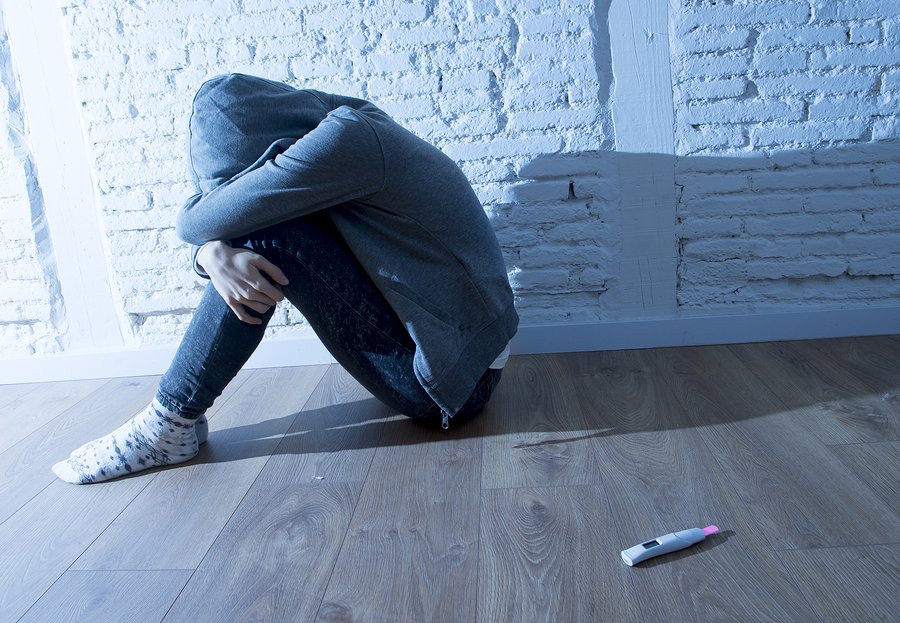 (Erin Elizabeth) A mother of a Digital Harbor High School student in Baltimore, Md. found out her 16-year-old daughter received a birth control implant at school after the teen started complaining about headaches and arm pain.
Nicole Lambert took her to the pediatrician, who discovered that a Nexplanon birth control device was the culprit. It had been improperly inserted by a school nurse three years prior, and needed to be surgically removed.
David Ledyard, attorney for the Lambert's, was contacted by PJ Media, and commented:for comment, who said:
"There's no transparency in the training or certification of the school health centers," he said. "Are they looking at the medical history of the students and doing a full workup before implanting these devices? What is the certification process and training of the nurses?"1
Ledyard has been trying to obtain this information from the school for over a month but has been ignored. Lambert has put in a formal request for her daughter's medical file, but the school has yet to turn it over. Ledyard added:
"It's important to [the mother] that this is not about birth control. If her daughter had needed it, she would have consented to get it."1
The implant was inserted near the back of Lambert's daughter's arm instead of the inside of her upper arm. Her doctor advised immediately taking the implant out to avoid possible complications, including blood clots. Along with the major health issues that the implant could have caused, Lambert was also upset that the implant had been administered by the school without her permission, saying:
"They call me for Tylenol, but they don't call me about birth control."1
A law in Maryland, that dates back nearly fifty years, makes it possible for minors to consent to invasive procedures without parental consent. Lambert said:
"I actually went to the school. I was furious. I was mad, so I went to the school and the nurse told me, 'I don't have to talk to you about absolutely nothing.' I'm like that is my child, I take care of this child, you can talk to me about my child, and they put me out of the school."1
Is Cannibalism the Solution to Food Sustainability in the Future?
Sergey Baranov, Contributor
Waking Times
Sci-fi has a track record of telling us what's next. Video phones, digital tablets, self-driving cars, helper robots, space travel and Artificial Intelligence were all envisioned by Jules Verne, whose 1865 novel From The Earth to the Moon tells a story of Baltimore Gun Club, a post-American Civil War society of weapons enthusiasts who shoot 3 people onto the Moon using a big cannon. Moon landing happens a century later. Herbert G. Wells predicted lasers, biological warfare and automation in his brilliant novels War of the Worlds and The Time Machine.