Report from the year 2030. I own nothing, have no privacy, and life has never been better
Welcome to the year 2030. Welcome to my city – or should I say, "our city". I don't own anything. I don't own a car. I don't own a house. I don't own any appliances or any clothes.
It might seem odd to you, but it makes perfect sense for us in this city. Everything you considered a product, has now become a service. We have access to transportation, accommodation, food and all the things we need in our daily lives. One by one all these things became free, so it ended up not making sense for us to own much.
First communication became digitized and free to everyone. Then, when clean energy became free, things started to move quickly. Transportation dropped dramatically in price. It made no sense for us to own cars anymore, because we could call a driverless vehicle or a flying car for longer journeys within minutes. We started transporting ourselves in a much more organized and coordinated way when public transport became easier, quicker and more convenient than the car. Now I can hardly believe that we accepted congestion and traffic jams, not to mention the air pollution from combustion engines. What were we thinking?
Sometimes I use my bike when I go to see some of my friends. I enjoy the exercise and the ride. It kind of gets the soul to come along on the journey. Funny how some things seem never seem to lose their excitement: walking, biking, cooking, drawing and growing plants. It makes perfect sense and reminds us of how our culture emerged out of a close relationship with nature.
"Environmental problems seem far away"
In our city we don't pay any rent, because someone else is using our free space whenever we do not need it. My living room is used for business meetings when I am not there.
Once in awhile, I will choose to cook for myself. It is easy – the necessary kitchen equipment is delivered at my door within minutes. Since transport became free, we stopped having all those things stuffed into our home. Why keep a pasta-maker and a crepe cooker crammed into our cupboards? We can just order them when we need them.
This also made the breakthrough of the circular economy easier. When products are turned into services, no one has an interest in things with a short life span. Everything is designed for durability, repairability and recyclability. The materials are flowing more quickly in our economy and can be transformed to new products pretty easily. Environmental problems seem far away, since we only use clean energy and clean production methods. The air is clean, the water is clean and nobody would dare to touch the protected areas of nature because they constitute such value to our well being. In the cities we have plenty of green space and plants and trees all over. I still do not understand why in the past we filled all free spots in the city with concrete.
The death of shopping
Shopping? I can't really remember what that is. For most of us, it has been turned into choosing things to use. Sometimes I find this fun, and sometimes I just want the algorithm to do it for me. It knows my taste better than I do by now.
When AI and robots took over so much of our work, we suddenly had time to eat well, sleep well and spend time with other people. The concept of rush hour makes no sense anymore, since the work that we do can be done at any time. I don't really know if I would call it work anymore. It is more like thinking-time, creation-time and development-time.
For a while, everything was turned into entertainment and people did not want to bother themselves with difficult issues. It was only at the last minute that we found out how to use all these new technologies for better purposes than just killing time.
"They live different kinds of lives outside of the city"
My biggest concern is all the people who do not live in our city. Those we lost on the way. Those who decided that it became too much, all this technology. Those who felt obsolete and useless when robots and AI took over big parts of our jobs. Those who got upset with the political system and turned against it. They live different kind of lives outside of the city. Some have formed little self-supplying communities. Others just stayed in the empty and abandoned houses in small 19th century villages.
Once in awhile I get annoyed about the fact that I have no real privacy. No where I can go and not be registered. I know that, somewhere, everything I do, think and dream of is recorded. I just hope that nobody will use it against me.
All in all, it is a good life. Much better than the path we were on, where it became so clear that we could not continue with the same model of growth. We had all these terrible things happening: lifestyle diseases, climate change, the refugee crisis, environmental degradation, completely congested cities, water pollution, air pollution, social unrest and unemployment. We lost way too many people before we realised that we could do things differently.
From time to time, there are testimonies on the Internet of people who, in one way or another, have visioned the future, after which they returned and told how everything may be there. Sometimes these testimonies are credible, sometimes not, nevertheless, this material is absolutely not what you thought about. That is a person who wrote a report on the future on behalf of …. very, very serious people. What kind of people?
These people are called the World Economic Forum, a Swiss non-governmental organization best known for organizing annual meetings in Davos. Leading business leaders, political leaders, prominent thinkers and journalists are invited to the meetings. The subject of discussion is the most acute global problems, including health and environmental protection.
In the distant now 2016 year, they posted an article on their website called Welcome to 2030. I own nothing, have no privacy, and life has never been better.
In 2016, when the material was published, for many, this all seemed to be some kind of Greta's opium nonsense – about how everything needs to be arranged so that the birds sing and the grass turns green. Although in reality it was their plan for arranging the World of the New Order. And now, with the beginning of "quarantine" for Covid-19, this miracle plan is clearly being implemented.
Look around – everyone is running around in hysterics, lamenting "Oh, what will it be, what will it be, the economy has collapsed!" But, as follows from this article – there will be nothing. More precisely – there will be Artificial Intelligence, which will be occupied by production. The economy in the form in which we know, has ended forever.
Transport is another observation. In Europe, metamorphoses has already began with transportation – rights have began to be taken away for the slightest violation, and the procedure for obtaining them was complicated by an order of magnitude. It comes to the fact that people are afraid to get into a wheelbarrow, so as not to disturb something there, and roam on foot through half the city or take a bike – which is immediately registered. Cyclists are encouraged anyway by the state, in one way or another. That is, there is a quiet displacement of cars from the streets. People attributed this inconvenience to quarantine, but the problem, as we see, is much deeper and soon no one will drive a car.
Distribution of money and products continues. People are scared because they are afraid that all this will end soon. But, apparently, it will not end, because this is the plan. People will continue to be fed while they are part of the plan and are ready to implement it.
And the next part of the plan will be chips, after which there will be no personal life. Those who refuse to accept them will be taken out of the city and thrown to the wolves. Those who remain in the city will think and worry about them all the time.
Naturally, this whole plan is official – without sharp corners, although these corners are already read between the lines. In fact, those who do not want chips, will be taken to the countryside. But, life outside the city will be quite tough, because industry will be canceled, oil will be canceled, that is, there will be no tractors and combines. The air will be full of drones, which will be controlled by Artificial Intelligence.
By the way, many elders spoke about this. They advised to stock up with various tools such as an axe and a hammer. This is how their prophecy will come true: the microbial biomass sitting in futuristic cities will be fed by AI, and the rest will feed themselves as they can. This can also be traced in many, many science fiction films.
It seems that the world government has openly published its plans – but no one saw them. Then, the world government ordered the plans to be brought to the biomass with fascinating films – but the masses again saw nothing. And only now, when these plans have already begun to be implemented on the biomass, people will see something.
Havana Syndrome again? CIA officers are mowed down by a mysterious disease
A CIA officer in Moscow experienced symptoms of the so-called "Havana syndrome" in 2017. This became known to The New York Times with reference to sources in diplomatic circles.
CIA officer Mark Polimepulos, who helped lead covert operations in Russia and Europe, complained about the manifestation of mysterious symptoms. According to the newspaper, in December 2017, he felt severe dizziness, which later developed into a prolonged migraine, forcing him to retire. At that time, Polymerpoulos was 48 years old.
It is noted that such a case was not the only one. Similar symptoms were experienced by the staff of the American ambassadors in Cuba and China in 2016-2018. However, the exact number of cases and the place where this happened is not named. It is alleged that the US diplomats have tried to influence in a similar way around the world.
At the same time, the US State Department was unable to establish an unambiguous reason that caused the "Havana syndrome." Among other things, it was assumed that the diplomats may have been exposed to an unidentified sound effect.
In 2017, it was reported that, beginning in late 2016, American diplomatic officials and their relatives in Cuba began to complain of symptoms such as hearing loss, nausea, headaches and balance disorder. 
The Associated Press received audio footage of the attack and described the harassing sounds as "the high-pitched sound of crickets combined with fingernails scratching on a board." Then the American government suggested that Russia or China could be the culprit.
Many victims are still undergoing rehabilitation. Specialists from the University of Pennsylvania performed magnetic resonance imaging and revealed visible changes in the structure of the brain in the diplomatic missions.
Differences were found in 23 men and 17 women who complained of health problems while on diplomatic duties in Havana. Scientists have yet to figure out what causes the unusual symptoms.
How Russia and the United States nearly started a nuclear war in 1995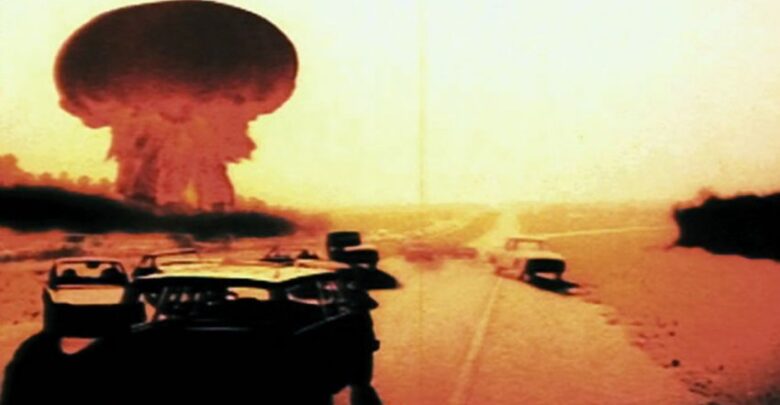 The Norwegian meteorological rocket incident remains the only time in history that the Russian president has activated his nuclear briefcase.
On January 25, 1995, Doomsday could have come in the world: the Russian Federation was preparing to launch a nuclear strike on the United States. How did it come about that the states that left the confrontation of the Cold War in the past and had just normalized relations with each other found themselves on the verge of mutual destruction?
The beginning of the war?
The cause of the crisis was an ordinary Norwegian meteorological rocket. Its launch from the small island of Anneia at 7 am local time (10 am Moscow time) towards Spitsbergen caused a stir in Russia.
Black Brant XII. Legion Media / ZUMA Press
Equipped with scientific equipment to study the aurora borealis, the Black Brant XII was similar in size to the nuclear-powered American Trident D-5 ballistic missile, intended for launch from submarines. In addition, it flew along a trajectory along which, as the Russian Defense Ministry believed, American missiles would fly in the event of a nuclear war.
In December 1994, Norway informed 28 states, including Russia, about the planned launch, but did not give a specific date, limiting itself to specifying the period: from January 15 to February 10 of the next year. Due to bureaucratic delays, this information did not reach the Russian Missile Warning System, which sounded the alarm.
Decisive minutes
An emergency meeting with the country's top political and military leadership was convened in the Kremlin. Defense Minister Pavel Grachev, Chief of the General Staff Mikhail Kolesnikov and President of the Russian Federation (as Supreme Commander-in-Chief) Boris Yeltsin had three strategic missile forces control terminals activated – the so-called nuclear suitcases.
Vladimir Sayapin / TASS
The military believed the lone missile could have been fired to create an electromagnetic pulse that knocked out Russian radars and communications systems. Following it, a massive blow could be expected.
For several tense minutes, as leaders watched it flight, it was decided whether Russia would launch a nuclear strike against the United States.
"Little is known today about what Yeltsin said at the time, given that it could have been some of the most dangerous moments in the entire history of the nuclear era," The Washington Post journalist, David Hoffman wrote three years after the incident : "They make it clear that the Cold War nuclear readiness system continues to operate, and how catastrophic its consequences could be, despite the fact that the feud between the great powers is already over."
The situation was discharged only when it became clear that the rocket had gone towards Spitsbergen (not far from which it fell into the ocean). The nuclear cases have been deactivated.
Russian President Boris Yeltsin (center) and Russian Defense Minister Pavel Grachev (right). Igor Mikhalev / Sputnik
The incident with bringing Russia's Strategic Nuclear Forces to combat readiness, soon became the property of the world community. When, four years later, the Norwegians were about to repeat their launch of Black Brant XII and reported this to the Russian Foreign Ministry, the US additionally warned all key Russian military departments about it through their channels. As a result, this time there were no unpleasant surprises.
Source: rbth.com
Germany conducted exercises in case of nuclear war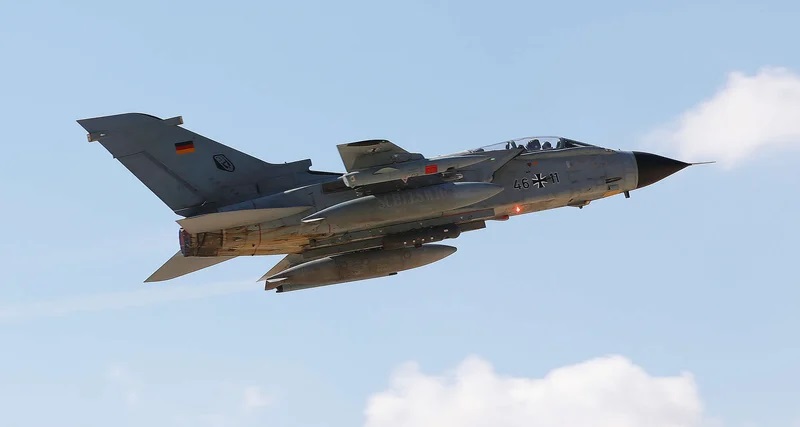 The Bundeswehr with partners in the North Atlantic Alliance ( NATO) trained in operations in a nuclear war.
The German army, together with Italian, Belgian and Dutch colleagues, conducted exercises in the event of a conflict with the use of nuclear weapons.
The location of the exercise "Steadfest Noon" was chosen airbase "Nörfenich", where the tactical squadron of the Luftwaffe 31 "Boelcke" is located. Together with the Luftwaffe of the Bundeswehr, the air forces of other NATO countries, in particular, Italy, the Netherlands and Belgium, took part in the exercises.
According to a report by Bild, the exercise scenario involved training procedures for safely removing nuclear weapons from storage, delivering ammunition and installing them on aircraft. The training flights took place without nuclear weapons, and in parallel with the aviation exercises at the Büchel airbase, where the tactical squadron of the Luftwaffe 51 Immelman is located, the Resilient Guard air defense systems were trained to protect the airfield from air attacks.
The training sites for the Luftwaffe of the Bundeswehr were not chosen by chance, since the Nörfenich airbase is a reserve storage site for the B61, a hydrogen bomb that forms the basis of nuclear weapons of the US strategic nuclear forces. 
Some of this ammunition is stationed at NATO bases in Europe. The exact number of hydrogen bombs that are stored at European sites and which ones are not reported. In Europe, the B61 is carried by Panavia Tornado fighter-bombers (pictured) and General Dynamics F-16 Fighting Falcon fighters.
Recall that the B61 thermonuclear bomb is the main weapon of the US strategic nuclear forces, although it entered service in 1968. Since 2012, a new guided version of the B61-12 has been under development, which will replace all B61 and B83 bombs that have been in service since 1983. It can be used both on strategic bombers and tactical aircraft. About two billion dollars were spent on the development of the 12th modification of the aerial bomb.