Welcome to the year 2030. Welcome to my city – or should I say, "our city". I don't own anything. I don't own a car. I don't own a house. I don't own any appliances or any clothes.
It might seem odd to you, but it makes perfect sense for us in this city. Everything you considered a product, has now become a service. We have access to transportation, accommodation, food and all the things we need in our daily lives. One by one all these things became free, so it ended up not making sense for us to own much.
First communication became digitized and free to everyone. Then, when clean energy became free, things started to move quickly. Transportation dropped dramatically in price. It made no sense for us to own cars anymore, because we could call a driverless vehicle or a flying car for longer journeys within minutes. We started transporting ourselves in a much more organized and coordinated way when public transport became easier, quicker and more convenient than the car. Now I can hardly believe that we accepted congestion and traffic jams, not to mention the air pollution from combustion engines. What were we thinking?
Sometimes I use my bike when I go to see some of my friends. I enjoy the exercise and the ride. It kind of gets the soul to come along on the journey. Funny how some things seem never seem to lose their excitement: walking, biking, cooking, drawing and growing plants. It makes perfect sense and reminds us of how our culture emerged out of a close relationship with nature.
"Environmental problems seem far away"
In our city we don't pay any rent, because someone else is using our free space whenever we do not need it. My living room is used for business meetings when I am not there.
Once in awhile, I will choose to cook for myself. It is easy – the necessary kitchen equipment is delivered at my door within minutes. Since transport became free, we stopped having all those things stuffed into our home. Why keep a pasta-maker and a crepe cooker crammed into our cupboards? We can just order them when we need them.
This also made the breakthrough of the circular economy easier. When products are turned into services, no one has an interest in things with a short life span. Everything is designed for durability, repairability and recyclability. The materials are flowing more quickly in our economy and can be transformed to new products pretty easily. Environmental problems seem far away, since we only use clean energy and clean production methods. The air is clean, the water is clean and nobody would dare to touch the protected areas of nature because they constitute such value to our well being. In the cities we have plenty of green space and plants and trees all over. I still do not understand why in the past we filled all free spots in the city with concrete.
The death of shopping
Shopping? I can't really remember what that is. For most of us, it has been turned into choosing things to use. Sometimes I find this fun, and sometimes I just want the algorithm to do it for me. It knows my taste better than I do by now.
When AI and robots took over so much of our work, we suddenly had time to eat well, sleep well and spend time with other people. The concept of rush hour makes no sense anymore, since the work that we do can be done at any time. I don't really know if I would call it work anymore. It is more like thinking-time, creation-time and development-time.
For a while, everything was turned into entertainment and people did not want to bother themselves with difficult issues. It was only at the last minute that we found out how to use all these new technologies for better purposes than just killing time.
"They live different kinds of lives outside of the city"
My biggest concern is all the people who do not live in our city. Those we lost on the way. Those who decided that it became too much, all this technology. Those who felt obsolete and useless when robots and AI took over big parts of our jobs. Those who got upset with the political system and turned against it. They live different kind of lives outside of the city. Some have formed little self-supplying communities. Others just stayed in the empty and abandoned houses in small 19th century villages.
Once in awhile I get annoyed about the fact that I have no real privacy. No where I can go and not be registered. I know that, somewhere, everything I do, think and dream of is recorded. I just hope that nobody will use it against me.
All in all, it is a good life. Much better than the path we were on, where it became so clear that we could not continue with the same model of growth. We had all these terrible things happening: lifestyle diseases, climate change, the refugee crisis, environmental degradation, completely congested cities, water pollution, air pollution, social unrest and unemployment. We lost way too many people before we realised that we could do things differently.
From time to time, there are testimonies on the Internet of people who, in one way or another, have visioned the future, after which they returned and told how everything may be there. Sometimes these testimonies are credible, sometimes not, nevertheless, this material is absolutely not what you thought about. That is a person who wrote a report on the future on behalf of …. very, very serious people. What kind of people?
These people are called the World Economic Forum, a Swiss non-governmental organization best known for organizing annual meetings in Davos. Leading business leaders, political leaders, prominent thinkers and journalists are invited to the meetings. The subject of discussion is the most acute global problems, including health and environmental protection.
In the distant now 2016 year, they posted an article on their website called Welcome to 2030. I own nothing, have no privacy, and life has never been better.
In 2016, when the material was published, for many, this all seemed to be some kind of Greta's opium nonsense – about how everything needs to be arranged so that the birds sing and the grass turns green. Although in reality it was their plan for arranging the World of the New Order. And now, with the beginning of "quarantine" for Covid-19, this miracle plan is clearly being implemented.
Look around – everyone is running around in hysterics, lamenting "Oh, what will it be, what will it be, the economy has collapsed!" But, as follows from this article – there will be nothing. More precisely – there will be Artificial Intelligence, which will be occupied by production. The economy in the form in which we know, has ended forever.
Transport is another observation. In Europe, metamorphoses has already began with transportation – rights have began to be taken away for the slightest violation, and the procedure for obtaining them was complicated by an order of magnitude. It comes to the fact that people are afraid to get into a wheelbarrow, so as not to disturb something there, and roam on foot through half the city or take a bike – which is immediately registered. Cyclists are encouraged anyway by the state, in one way or another. That is, there is a quiet displacement of cars from the streets. People attributed this inconvenience to quarantine, but the problem, as we see, is much deeper and soon no one will drive a car.
Distribution of money and products continues. People are scared because they are afraid that all this will end soon. But, apparently, it will not end, because this is the plan. People will continue to be fed while they are part of the plan and are ready to implement it.
And the next part of the plan will be chips, after which there will be no personal life. Those who refuse to accept them will be taken out of the city and thrown to the wolves. Those who remain in the city will think and worry about them all the time.
Naturally, this whole plan is official – without sharp corners, although these corners are already read between the lines. In fact, those who do not want chips, will be taken to the countryside. But, life outside the city will be quite tough, because industry will be canceled, oil will be canceled, that is, there will be no tractors and combines. The air will be full of drones, which will be controlled by Artificial Intelligence.
By the way, many elders spoke about this. They advised to stock up with various tools such as an axe and a hammer. This is how their prophecy will come true: the microbial biomass sitting in futuristic cities will be fed by AI, and the rest will feed themselves as they can. This can also be traced in many, many science fiction films.
It seems that the world government has openly published its plans – but no one saw them. Then, the world government ordered the plans to be brought to the biomass with fascinating films – but the masses again saw nothing. And only now, when these plans have already begun to be implemented on the biomass, people will see something.
New Malthusianism and the dynasties of misanthropes
Many media outlets related to the coronavirus epidemic and the role of Bill Gates in the distribution of vaccines linked his activities with Malthusianism, an ideology aimed at reducing the world's population. Although there is often a conspiracy thesis in the allegations, there are obvious facts that are easy to find in open sources.
However, the issue is more complex, and the problem is not only in the work of certain influence groups, whose members are well-known politicians of world scale.
It is enough to familiarize yourself with the secret NSA memorandum NSSM200, which was prepared by Henry Kissinger and adopted on December 10, 1974. The White House declassified it in 1989. It was entitled "The Consequences of World Population Growth for US Security and Interests Abroad."
It was noted there that it is necessary to adjust the population growth of the Earth to 6 billion by the middle of the 21st century and to control the marginal growth at a level of no more than 8 billion.
Specific countries were identified that were "guilty" of overpopulation – India, Bangladesh, Pakistan, Nigeria, Mexico, Indonesia, Brazil, the Philippines, Thailand, Egypt, Turkey, Ethiopia and Colombia. It was also noted that the US should use agencies such as the United Nations Population Fund, which worked to reduce the population of 80 countries, more often. It was proposed to launch family planning programs, as well as reduce the ability of the population to fertility through educational programs, so that parents have an incentive to not have children.
In other words, to brainwash at the level of individual countries and regions. At the same time, paragraph 37 argued that there is a different point of view on population issues, which considers that the situation is much more serious and urgent measures are required to avoid a demographic catastrophe.
In terms of population reduction, such funds as the Pathfinder Fund, the International Planned Parenthood Foundation, and the Population Council were already listed, and in addition to current programs, various experiments were planned to help reduce US costs.
Bill Gates Jr. and Bill Gates Sr. are affiliated with hundreds of foundations and research organizations, and influence political decisions in many states.
This may turn out to be news to many, but Bill Gates' father was the head of the Planned Parenthood, as Bill Gates himself said in a television interview. Information on this is available in open sources. After Donald Trump came to the presidency, this organization ceased to receive funds from the US state budget, but subsidies from private funds continue to flow.
By the way, in addition to vaccines, Gates was seen in other experimental programs related to biotechnology, in particular, Zika virus, which is believed to be a risk, especially for pregnant women.
Zika virus is transmitted through mosquitoes Aedes aegypti. These mosquitoes are notable for being the genetic engineering product of a British biotech company called Oxitec. Aedes aegypti, according to test results, is struggling with the spread of dengue, yellow fever, chikungunya, Zika virus.
Oxford Insect Technologies and the British biotech company have developed genetically modified mosquitoes with the money from the Bill Gates Foundation. The first open trials of transgenic mosquitoes of the Aedes aegypti species took place in the Caribbean, on Grand Cayman Island in the fall of 2009. Then they multiplied, mutated and, as expected, became carriers of Zika virus. In this case, artificial intervention to organize the epidemic is obvious.
If we talk about a coherent international policy, then the United Nations Population Fund (UNFPA) and the United Nations Development Program (UNDP) deal with issues of birth and population at the UN. In fact, they are leading the strategy of a new Malthusianism – that is, birth control in the world through sterilization of women and abortion.
It is interesting that within the UN there are the same traditions associated with the practice of abortion and sterilization that are passed down from generation to generation.
For example, in 2001, Alexander Zanger, Chairman of the International Family Planning Council, was appointed UNFPA Goodwill Ambassador. As a representative and champion of birth control, Zanger in 1995 was named "one of the 100 most influential people on the planet at all times." Meanwhile, Alexander Zanger is the grandson of sexual educator and feminist Margaret Zanger, who founded the American Birth Control League in 1921, and then the National Committee for the Legalization of Birth Control in 1929.
Alexander Zanger continues the work of his grandmother and is the chairman of the International Planned Parenthood Council.
Margaret Zanger owned the idea of ​​the widespread use of contraception and the practice of clinical abortion with state support. In addition, she was engaged in smuggling diaphragms in the United States and published obscene materials in the press, which repeatedly violated the federal laws of this country.
In 1923, Sanger founded the Clinical Research Bureau, using a loophole in law. The bureau became the first legal birth control clinic in the United States and was fully staffed by female doctors and social workers. The clinic received funding from the Rockefeller family (another lover of global control) who anonymously supported the Zanger case for ten years.
Margaret Zanger was ideologically anarchist and racist, believing that both birth control and eugenics propaganda "lead a race along the path of destroying the inferior." 1 Her proposals included strict immigration policies, the free use of birth control methods, every right on family planning for free-minded and compulsory segregation or sterilization for the mentally retarded.
In 1926, Sanger delivered a lecture on birth control for the Ku Klux Clan women's unit in Silver Lake, New Jersey, and later collaborated with similar racist groups in the United States.
However, her radical ideas concerned not only representatives of other peoples or persons with disabilities. In her book, Woman and the New Race, she wrote that "the most compassionate thing a large family can do for their baby is to kill him." 4 In another book, "The Axis of Civilization," she claimed that people in poor areas "who are of their animal nature breed like rabbits and could soon cross the borders of their regions or territories, and then infect the best elements of society with diseases and lower genes "should be subject to natural selection.
Although she is revered in the United States as one of the founders of the women's rights movement, a number of researchers rightly compared her ideas to the methods practiced in Nazi Germany.
From 1952 to 1959, Zanger was president of the International Federation of Family Planning (IFPS).
It should be noted that Zanger's ideas are popular not only in the USA, but also in many other countries. Her supporters include family planners as well as healthcare workers.
IPPF is headquartered in London, UK, and the organization was established in 1952.
The policy and strategy of the previously mentioned IFES suggests that "the basic human rights to reproductive freedom (the choice to refuse to have a baby through abortion, sterilization, contraception) should be accepted by everyone regardless of age, sexual orientation, financial status or location" (PPFG Bulletin, September 1992). IFES advocates same-sex marriage, supporting the development of freedom of sexual minorities, and introducing abortion drugs and contraception as a medicine.
Why the storm on Area 51 did not take place and what happened to those who still decided to try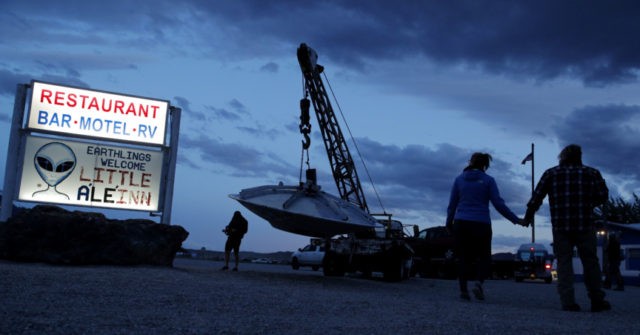 In Lincoln County (USA, Nevada, 140 kilometers from Las Vegas), near the towns of Heiko and Rachel (their total population is only 173 people) is one of the most secret places on Earth – the so-called "Area 51". Until 2013, this area was classified, no data could even be found on the Internet. In fact, the US military base is located there, where, according to many journalists, the study of alien life forms is being conducted.
At the end of 2019, more than 2 million Americans planned to launch an "storm on Area 51" to finally understand what the U.S. military had been hiding for so long. How did it all end?
How did it all start?
There are no detailed data on Area 51 in the public domain. According to analysts, previously there was a military base where experimental tests were carried out using aircraft. Repeatedly in these parts, eyewitnesses noticed unidentified flying objects. And so it was until 2013, when satellite images of the base did not appear in the public domain (they were subsequently deleted, but some of the images were preserved).
It was then that the base became "open", it was retrained into a training one. But many Americans do not believe this and claim that the main complex of "Area 51" is located underground. And the military base itself is just a cover from prying eyes.
You know that: it was in the area of ​​Area 51 that the top-secret SR-91 Aurora invisible aircraft was tested. According to eyewitnesses, visually it did not look like a familiar plane or a helicopter. It is possible that it was during the tests that they perceived it as a UFO, but the authorities did not provide any official comments on this subject. Since testing the SR-91 Aurora, the base has regularly increased in size.
Matty Roberts is an ordinary American who once jokingly posted a Facebook post to a humorous group, calling for an "Area 51 storm" to finally get evidence of aliens. This appeal, unexpectedly for everyone, was supported by more than 2 million Americans. And the date of the event was set on September 20, 2019. By the way, both Matty and the administration of the group where the post was originally posted, subsequently disowned this undertaking (and even deleted the post).
Subsequently, a new group was created dedicated to the storming of the closed territory, where it was already seriously proposed to "free the aliens." Information about the event took on a viral distribution, which was even a concern for US Air Force leaders.
Preparing for the storm and the reaction of the authorities
"Preparation" for the storming began on September 16th. At the same time, Heiko and Rachel became a refuge for all those who planned to visit Site 51. Almost a week earlier, the desert villages turned into a kind of center for the "alien festival". Already on September 17, more than 70 people came there as tourists.
Authorities were worried about the intention to conduct a "storm", arguing that the military had the right to use weapons against those who attempted to enter the restricted area under the Air Force's security. And a week before September 20, an additional perimeter with barbed wire and additional spotlights appeared around the base. The entire military base was transferred to enhanced security.
As early as September 17, some eyewitnesses attempted to break into the fence of Area 51. Govert Sweep and Tees Granzier were caught by the US military for trying to dig under the perimeter of the guarded facility. As a result, they were sent to court with the confiscation of all available equipment (worth about 10 thousand dollars).
Starting on September 18, the so-called "meme festival" began in Heiko. About 2 thousand people visited him. For the most part, they just listened to music, drank alcohol, danced. The media claimed that none of those present was preparing for a real storm on Area 51, and everything that happened was more like a huge open-air disco.
Storm Area 51
On September 20, at 16:45 local time, a storming was planned. About 80 people came close to the gates of Site 51. They were not aggressive, mainly took pictures against the backdrop of a military facility or talked with officers standing at the checkpoint.
All this was more like festivities. They even brought a huge flying saucer mockup, not to mention hundreds of "alien" inflatable dolls.
Eyewitnesses say that all this was prepared by those who planned to carry out the "storm". But the participants claim that many of the decorations were installed by the military themselves. Allegedly, in this way they tried to translate the whole event as a joke, to weaken the aggressive mood of the "attack aircraft". Who is right – now it's not possible to find out.
But as a result of the storming was recognized as one that did not take place. Of the majority of those present, no one came close to the checkpoint, since a fine of $ 1,000 was imposed for this with confiscation of property. The military did not use weapons, but they did not even allow anyone to approach the checkpoint. It is not known exactly how many military personnel were in Area 51 at that moment, but obviously ten times more than the "attack aircraft".
But several incidents nevertheless happened (according to the news bulletins):
One of the women present tried to climb under a barbed wire fence. In addition to the many scratches she received, she was subsequently fined 1 thousand dollars.
One of the men urinated on a barbed wire fence. He was also handed over to the local sheriff to draw up an offense report.
To all the rest, the military were as loyal as possible. Theoretically, almost everyone could have been arrested for being in a public place while intoxicated. But the officers preferred simply to "talk" with the "stormtroopers", without using either force or weapons.
What happened to those who decided to storm?
The most "affected" by the Govert Sweep event. According to a court decision, he was arrested for 10 days, adding to the penalty of a fine of 2 thousand dollars (for attempting to illegally enter a closed facility and for parking in the wrong place for this). Everyone else who tried to get into the base received fines of up to $ 1,000. There were no injuries after September 20, 2019. In total, the storming, which was originally considered a joke, was supported by more than 2 million Americans. The event has become so widespread that in 2020 the "festival" is planned to be held again. Heiko and Rachel hope so: villages can soon turn into a popular tourist destination
The Nuremberg Code and the ethics against the upcoming forceful vaccinochipization
Vaccination / chipization is moving by leaps and bounds and people around the world are already starting to think about how to avoid this miraculous manipulation. Of course, no one knows the laws, but in different countries the laws are also different, however, there is a universal law. It is called the Nuremberg Code.
The Nuremberg Code is an international document regulating the principles of conducting medical experiments and procedures on people. The Code was developed and adopted after the Nuremberg trial of doctors in 1947, as a result of which many, many citizens were sent to the gallows, in particular for the forcible administration of different vaccines to people. The code has only ten points and it reads:
1. The absolutely necessary condition for conducting an experiment on a person is the voluntary consent of the latter.
2. The experiment should bring positive results to the society, unattainable by other methods or research methods; it should not be random, essentially non-binding in nature.
3. The experiment should be based on data obtained in laboratory studies on animals, knowledge of the history of the development of this disease or other studied problems. Its holding should be organized in such a way that the expected results justify the fact of its holding.
4. When conducting an experiment, it is necessary to avoid all unnecessary physical and mental suffering and damage.
5.None of the experiments should be carried out if there is reason to assume the possibility of death or a disabling injury to the subject; an exception, perhaps, may be cases when research physicians act as subjects in carrying out their experiments.
6. The degree of risk associated with the experiment should never exceed the humanitarian importance of the problem that the experiment is aimed at
7. The experiment should be preceded by appropriate training, and its implementation should be provided with the equipment necessary to protect the subject from the slightest possibility of injury, disability or death.
8. The experiment should be carried out only by persons with scientific qualifications. At all stages of the experiment, those who conduct it or are engaged in it require maximum attention and professionalism.
9. During the experiment, the subject should be able to stop him if, in his opinion, his physical or mental state makes it impossible to continue the experiment.
10. During the experiment, the researcher responsible for carrying out the experiment should be prepared to terminate it at any stage if professional considerations, conscientiousness and caution in the judgments required of it, give reason to believe that the continuation of the experiment may lead to injury, disability or death test subject.
As American lawyers write, the key points are 1 and 6 – that is, the person involved in the vaccination must be capable to give consent; a person should be able to exercise freedom of choice, without the intervention of any element of force, deception, coercion, direct or hidden; the person must possess sufficient knowledge and understanding of the elements of the subject in question. The next universal legal document is called Article 6 of the 2005 UNESCO statement on bioethics and human rights. It is written there:
Article 6, section 1. Any preventive, diagnostic and therapeutic medical interventions should be carried out only with the prior, free and informed consent of the person concerned on the basis of adequate information. If necessary, consent must be expressed and can be revoked by the person concerned at any time and for any reason.

Article 6, section 3: In no case shall the collective agreement of the community or the consent of the community leader or other authority be a substitute for the informed consent of individuals.
Thus, any orders of a particular Parliament or a celebrated supreme leader on compulsory vaccination will violate Article 6 of the UNESCO statement on human rights and bioethics. Along the way, they violate the Nuremberg Code, in particular Article 1 and Article 6. It is still unknown how the authorities of different countries will try to circumvent these fundamental ethical documents.