Repeated Mothman sightings in Chicago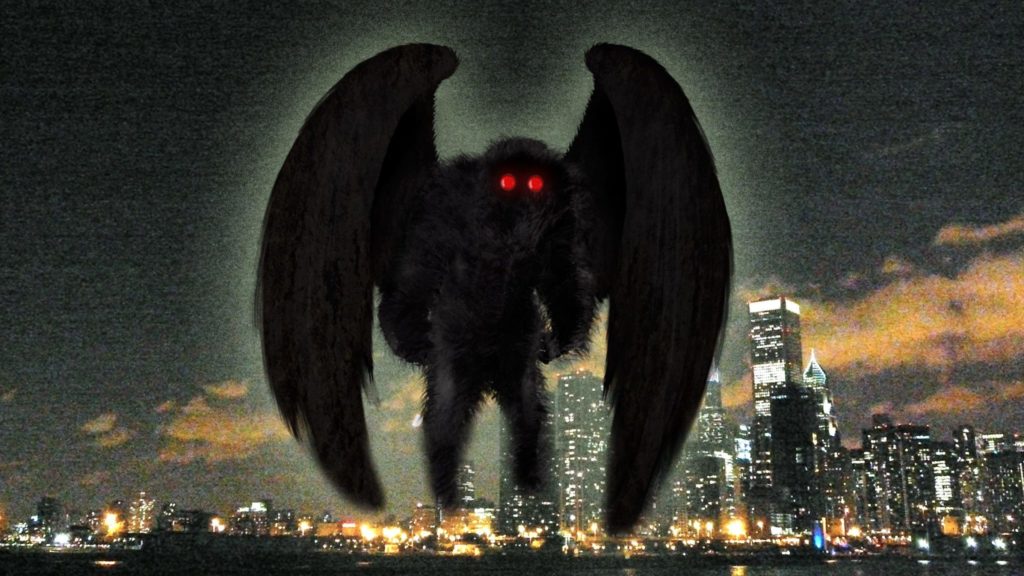 It was a normal summer night for John Amitrano, working a Friday shift as security for Chicago's popular Logan Square hangout The Owl – but when we went outside, he saw something odd. "I saw a plane flying, but also something moving really awkwardly under it," he told VICE. "It didn't look like a bat so much as what illustrations of pterodactyls look like, with the slenderness of its head and its wing shape. I know what birds and what bats look like. This thing didn't have any feathers or fur, and it didn't fly like anything I've ever seen."
Amitrano added that the thing he saw – which, according to him, had muscular legs, a jutting tailbone, and a human-like shape – flew in a "strange swooping motion, undulating up and down." After it flew away, he retrieved his phone from charging in the bar and texted his girlfriend and close friends what had happened. "I remember thinking, This was the worst time in the world to have my phone charging," he laughed.
What Amitrano saw that night was one of 55 reported Chicago-area sightings of a flying humanoid in 2017. Accounts have varied from "a large, black, bat-like being with glowing red eyes" to "a big owl" or something that resembled a "Gothic gargoyle" or a "Mothman." Most eyewitnesses spotted the being in-flight, but some particularly disturbing reports detailed it dropping onto hoods of cars, peering in through windows, and swooping down at bystanders. The alleged "Mothman" has captured the attention of the city, from local media articles and rap songs to Halloween costumes and countless speculative Facebook groups.
Amitrano later remembered seeing something on Facebook about the sightings, and as he read more about it he contacted Lon Strickler, a self-described Fortean researcher who's been compiling all of the Chicago sightings on his website Phantoms and Monsters. Strickler – whose book Mothman Dynasty: Chicago's Winged Humanoids was released last month – has been investigating paranormal sightings since the late 1970s and claims to have seen both a "Mothman" and Bigfoot. Since the rash of sightings started in February, he's been painstakingly interviewing witnesses and documenting their accounts.
According to Strickler, these Chicago sightings are unlike anything he's seen in his decades investigating alleged flying humanoid sightings: "This group of sightings is historical in cryptozoology terms. For one, it's happening in an urban area for the most part and that there are so many sightings in one period." He added that he believes there are at least three flying humanoids around Chicago due to the varied locations, the concentration of sightings in certain neighborhoods, and the small differences in the eyewitness testimonies.
The main reference point Strickler uses for explaining this phenomenon was the wave of reported "Mothman" sightings in Point Pleasant, West Virginia. From 1966 to 1967, there were several reports of a large, man-like bird with glowing red eyes; local folklore later tied the monster to a bad omen connected with a tragic bridge collapse in 1967. The sightings were popularized by John Keel's 1975 novel The Mothman Prophecies, which was later adapted into a 2002 film starring Richard Gere and Laura Linney – and since 2002, the town has commemorated the "Mothman" sightings with an annual festival.
Strickler doesn't believe that what Chicagoans have been seeing are harbingers of bad things to come: "These beings are less aggressive than the one in Point Pleasant, for the most part. I believe overall there was only one being in the Point Pleasant-area that was seen during that period." While he's not sure why Chicagoans are seeing what they're seeing, he theorized, "I think they're flesh and blood beings that aren't of this world."
Dr. David A. Gallo is a psychologist from the University of Chicago whose research deals with memory – specifically, how people "actively (and sometimes inaccurately) reconstruct the past," studying why people believe or are skeptics of paranormal psychic phenomena. A fan of The Mothman Prophecies, he offered his own explanations for what's happening in Chicago: "It's a selective sample. When people are choosing to report sightings, the basis of data upon which your paranormal researchers are collecting is all self-report," he said over a phone call. "He's not sampling random people and asking if they saw the Mothman – he's just counting the number of people that voluntarily came forward to report a sighting."
According to Gallo, the people more likely to visit a paranormal-centric website like Strickler's might also be more inclined to believe in, and therefore witness the existence of, a "Mothman." "Ideas about the supernatural can be culturally transmitted and socially transmitted. When incidences of UFOs are reported in the media or represented in popular culture, more sightings happen. I've heard it called The Will Smith Effect." But Strickler doesn't buy that explanation: "We have had very few cranks from what I can tell, which I think is pretty unusual. If the media would have picked up on it more than it has, I think that we would have had more fraudulent sightings."
"So many things could be different factors for why there's such a big uptick in the sighting," Gallo stated, adding that he doesn't deny these witnesses saw something out of the ordinary. "There's a phenomenon where there's basically some real witnessed experience, but if there are holes or gaps in that original experience, sometimes the mind is unable to fill in the gaps." Because of this, Gallo warned, "if something is suggested to them subsequently as a plausible scenario – like a Mothman or whatever – that person might be inclined to fill in the gaps with that."
While Gallo's theories for why people have been seeing this flying humanoid might help soothe the nerves of Chicagoans afraid to look up at the sky, Amitrano still believes he saw something that night: "The reason I said something in the first place is that nobody wants to say anything because they don't want to be perceived as a crackpot or a crazy person. That doesn't mean that those things don't happen."
People of the shadow: what do the mysterious shadow creatures want from us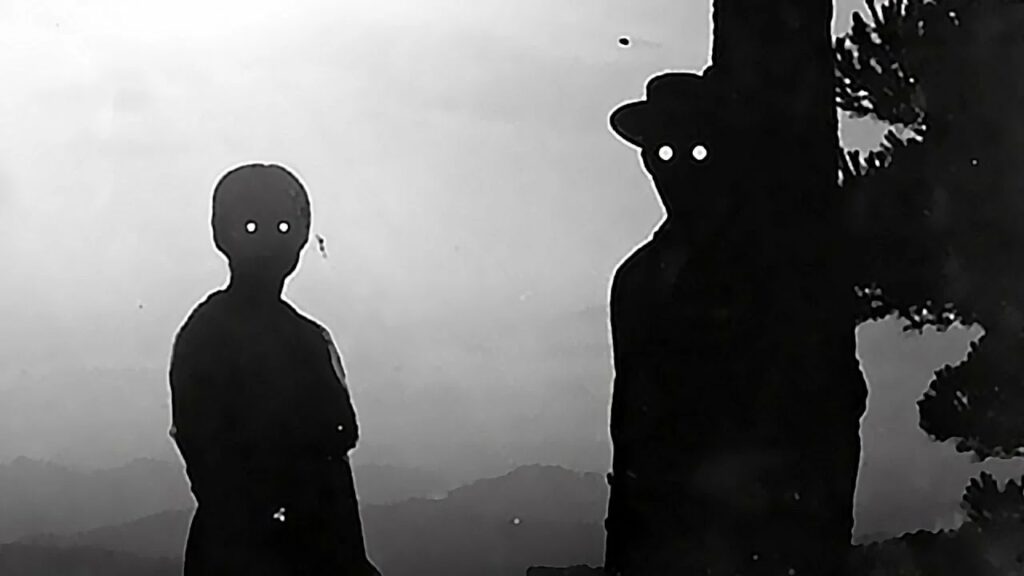 Shadow creatures are neither ghosts nor people, and we know these creatures as shadow people. It seems that the "shadow" know about our location and want us to feel fear or even panic in their presence.
People-shadows or shadow people are paranormal dark barely visible silhouettes known to mystics for a long time. They look like dark humanoid creatures or barely noticeable ghosts, often seen only with peripheral vision. Witnesses claim that shadow people only catch a few seconds, eyewitnesses also say that they looked into the eyes of shadow people and their eyes shone with a red light, like demons.
Shadow people can take different shapes and sizes: look like full-fledged people or even like animals. But most often these are thin tall strange figures. Be that as it may, they appear only for a moment, quickly evaporating into the air. Unfortunately, they can harm humans, which was proven in 2013.
The video posted on the web had confirmation of the existence of a shadow man who was visible for over a minute! An unknown silhouette knocks down a man walking down the corridor and drags him across the floor for several seconds. After some time, it also suddenly disappears, releasing the person. As it became known, the building where the striking phenomenon was filmed has complaints from tenants who more than once meet paranormal events in their home.
There are very few known cases though of adverse events caused by shadow people. In most cases, they appear or disappear as soon as they are found.
Shadow creatures can be spotted out of the corner of your eye. Some people who saw them or knew about their presence say that they are alien creatures, slipping in and out of our field of vision. In the eyewitness accounts, the observation of the recurrence of shadow manifestations is especially often mentioned.
Whether they are an elusive race that has always coexisted with us is an interesting theory suggesting that these creatures are frequent guests in our lives.
Paranormal researchers consider shadow people to be malevolent supernatural entities. Perhaps shadow people will not cause physical pain, but they can affect you emotionally, for example, cause fear – this gives them energy.
Skeptics and scientists believe that shadow people are optical illusions or hallucinations that appear under the influence of drugs or physiological changes in the body. When the left temporo-parietal brain is stimulated, these strange images are created.
Often the appearance of these shadows is inextricably linked with sleep paralysis, when a person is, as it were, between sleep and reality. Scientifically, this is called hypnogogy. Hypnogogia is called "the phenomenon of the face in the dark" for such hallucinations.
All eyewitnesses, regardless of where they live, talk about the same sensations in the presence of shadow creatures. Fear is a cold feeling that overcomes a person at this moment.
Some people say they even saw the eerie red eyes of these dark personalities that momentarily appear anywhere and demonstrate the ability to walk on the walls of enclosed spaces, which defies the general laws of physics.
Whoever they are, they feed on human energy, emit bad vibrations and give negative emotions. We do not know how they got into our dimension, about the purpose of their mission and how they affect the human essence. The main thing is to stop feeling fear in their presence and not to "feed" anyone with your precious energy.
Ghost hunter told how to summon spirits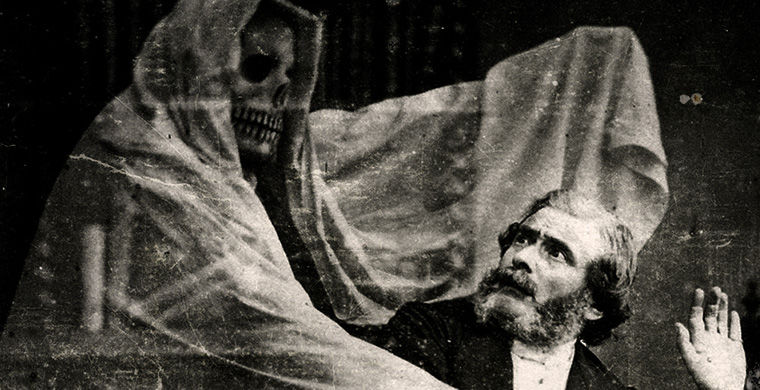 A ghost hunter explained how to summon ghosts and when is the best time to do it according to The Daily Star.
Jade Capasso explores hotels, inns, historical places to allegedly reveal the spirits and ghosts that are present in them. She shares her discoveries on the YouTube channel Ghost Club Paranormal. The girl is sure that you can also talk with spirits.
The 28-year-old ghost hunter is confident that you can talk to ghosts and spirits using a voice recorder. A particularly good time for this, according to her, is the eve of All Saints' Day – Halloween.
"I think there is more activity during Halloween. More people believe in the other world, "she said.
She recalled that Halloween pumpkin is an invariable attribute and symbol of the holiday. People decorate their home with funny, scary, and sometimes even terrifying faces.
"I'm sure there will be more sessions and many will use Ouija boards," she says.
To connect with the "other world", you can go to a famous haunted place, says Kapassa. She also recommends checking your home for ghosts.
To hear a ghost, the girl recommends using special equipment. 
After all, ghosts, she said, emit sounds at ultra-low frequencies that are not perceived by the human ear. You can hear them, as she notes, only on audio recordings.
The girl says that you need to leave the digital voice recorder in a room where paranormal activity is observed all night, or ask questions and wait for an answer.
"Ask questions, and who knows, you might hear a disembodied voice answering you," says Jade.
According to her, there is no need to rush, because the spirits must be given enough time to respond.
"You probably won't hear them in real time. But if you listen to the recording, you might hear someone from the underworld, "she said.
A photographer took a picture of an old house, but did not know that a woman lived there. No wonder – you can only see it in the photo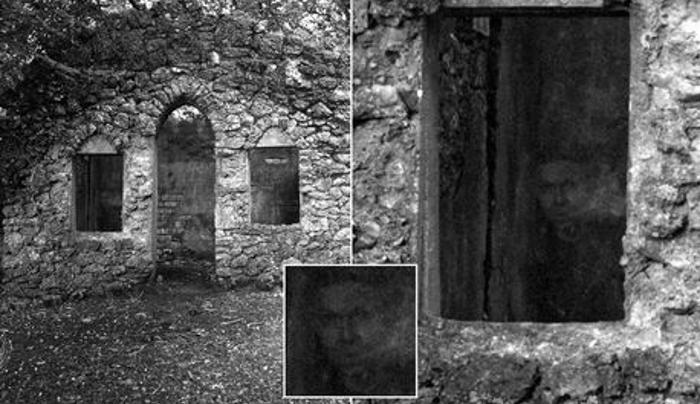 A Scottish resident took a photo of an abandoned building, and then could not believe his eyes when he looked at the finished photograph. From there the woman's face was looking at him, but the man is sure: there was no one in the ruins of the house. Finding an explanation for what he saw was not easy.
A photographer from Scotland, who wished to remain anonymous, decided to arrange an unusual photo session, Unilad writes.
His choice fell on several abandoned buildings that are located in one of the parks in the North Ayrshire region. After taking a couple of pictures, he went to the studio to print them, and then looked at the finished result.
Mysticism often happens in abandoned buildings , and the case with a man was no exception. In one photo, the Scotsman saw the ghostly silhouette of a woman looking at him from a window. However, the man assures that there was no one in the building, and he was alone in the ruins.
During the shooting, I did not feel anything unusual or anything otherworldly.
Despite the fact that the woman's face looks intimidating, he is glad that he managed to capture it. Moreover, the hero of the story shared the frame with all friends who adore mysticism and riddles.
I'm happy that I was able to capture something that looks like a ghost. I am even proud to be able to show photos to people who love riddles.
Many people, according to the photographer, are inclined to believe that this is a ghost, who love to talk to children so much, although the author of the picture himself is in no hurry to draw conclusions. He even looked at the frame under a microscope, but never came to the truth.
You can, of course, speculate, but the human brain makes us see familiar traits everywhere, especially if we look at them long enough.
Moreover, the photographer, according to him, does not really believe in ghosts and other mystical phenomena.
I don't like the term paranormal. As for ghosts, I don't know if they exist. I don't even know how to define them. What is it? Energy?