Removing Children's Tonsils and Adenoids Increases Risk for 28 Diseases, Study Finds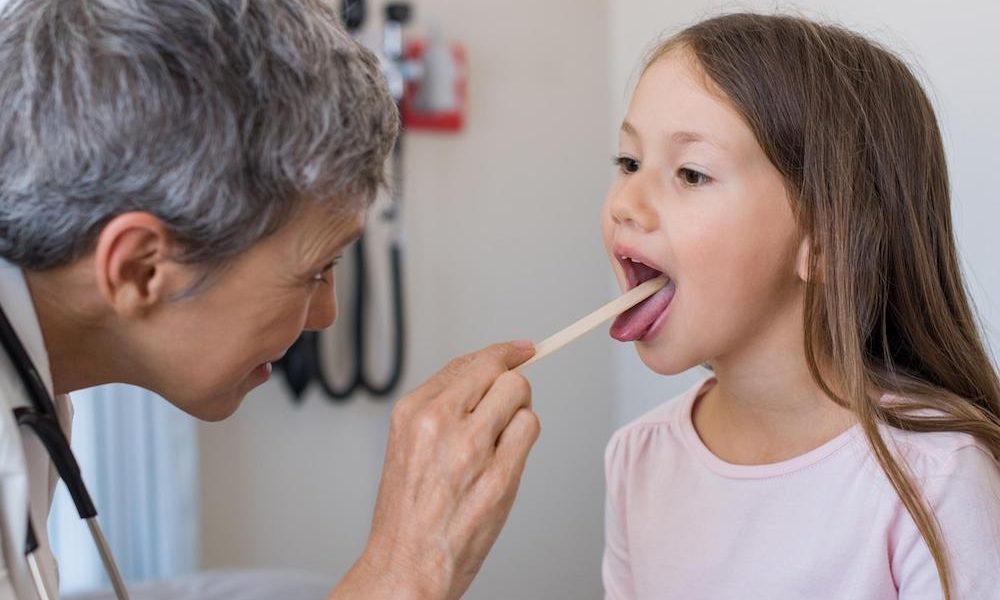 The Facts:This article was written by Sayer Ji, Founder of Greenmedinfo LLC, where it originally appeared. Posted here with permission.
Reflect On:While the conventional medical establishment calls for the removal of "broken" or "defective" body parts, a watershed study on the long-term effects of tonsillectomy and adenoid removal calls into question the propriety of this surgery.
If you were a child born in the U.S. from the 1950s through the 1970s, odds are high that either you or someone you know has undergone a tonsillectomy or adenoidectomy. I was one of those children. When I was in kindergarden, I had my adenoids removed. I was already suffering from severe bronchial asthma, requiring emergency treatment at the hospital several times a year, and somtimes as often as three times a month. The adenoid surgery was performed ostensibly to 'relieve' sinus obstruction. But following the procedure, my symptoms worsened. By the time I was sixteen I needed another sinus obstruction surgery, this time for sinus polyps and a deviated septum.
While instances have gone down in recent decades, tonsillectomies and adenoidectomies are still two of the most common surgeries performed on children worldwide. Since the first documented instances of tonsil and adenoid removal, the risks-versus-benefits of the procedures were questionable at best, but a recently released Danish study may have finally tipped the scales against this 'standard of care.'
According to "A Brief History of Tonsillectomy," the tonsils are lymphoid organs located at the entrance of the digestive and respiratory systems, the inflammation of which has led to three thousand years of documented extraction procedures. Tonsils are often removed in children when they become inflamed or infected—a common occurrence before puberty—despite being an instrument of immune system defense that can help the body ward-off other types of infection. More than half-a-million tonsillectomies are performed each year in the United States on children under the age of 15 years.
Indicated as a standard treatment for children with a variety of ear, nose, and throat complaints, it is an understatement to say that tonsillectomies are over-prescribed. Tonsils are frequently removed as a prophylactic measure to prevent recurrent infections, rather than as a last resort to restore health in rare and extreme cases. The same is true for adenoid removal. Doctors who blindly follow prevailing medical trends often fail to render fully informed consent to parents, who then lack an accurate understanding of both the risks and limitations of these "routine" surgeries. This unquestioning climate presents still-unknown risks to the long-term well-being of millions of kids around the globe.
A June 2018 study of over a million Danish children has added a compelling argument against tonsillectomies being performed so casually. In a first-ever study on the long-term effects of tonsillectomy, researchers from the University of Melbourne in Australia and the University of Copenhagen in Denmark, accessed the health records of 1.2 million children from the years 1979 to 1999. Of the total number of children studied, 11,830 had underwent tonsillectomy (removal of tonsils), 17,460 had an adenoidectomy (removal of adenoids, lymph glands located up and behind the tonsils which defend against infection), and 31, 377 had a combined procedure during which both tonsils and adenoids were removed. No other serious health issues were present among focus group children.
Data were analyzed from the twenty-year period beginning when the children were <15 years of age, spanning into their 30s, providing a range of data capable of indicating development of a variety of long-term health conditions. According to one of the lead authors of the study, Dr Sean Byars, "We calculated disease risks depending on whether adenoids, tonsils, or both were removed in the first 9 years of life because this is when these tissues are most active in the developing immune system."
Published in the Journal of the American Medical Association Otolaryngology Head and Neck Surgery, results have compelled scientists to call for "renewed evaluation of alternatives" to this too-common procedure. The impact of tonsil and/or adenoid removal surgery on future health outcomes was deemed "considerable." Children who had undergone tonsillectomies were found to have a nearly three-fold increase in the risk of developing certain diseases of the upper respiratory tract, including asthma, influenza, pneumonia, chronic bronchitis, and emphysema. Removal of adenoids in addition to tonsils more than quadrupled chances of developing allergies, inner-ear inflammation, and sinusitis.
While researchers admit that a tonsillectomy may aid in the short-term reduction of ENT (ear, nose, and throat) infections and their associated discomforts, observation of health trends over the long-term strongly suggest that these gains are short-lived, producing no long-term reductions in abnormal breathing, nor chronic sinusitis, two of the most common reasons for performing tonsillectomies.
Instead, risks for these problems were either significantly increased, or not significantly different than for children on whom no tonsillectomy or adenoidectomy were performed. Shockingly, unrelated health problems such as certain skin diseases, eye and parasitic infections, were 78% more prevalent in adults who had undergone one of these surgeries, as compared to adults who still had their tonsils.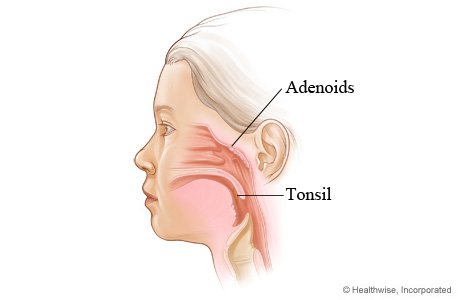 Researchers postulate that these glands may form a protective barrier between invasive bacteria and viruses seeking to take hold in the sensitive and receptive tissues of the lungs and throat. The positioning of these glands may provide an important filtering function in this vital intersection where our breath collides with the detritus of the outside world. Considering the study found a sharp increase to risk factors for more than 28 diseases, do results indicate that these seemingly innocuous glands play a larger role in immune system functioning than has previously been credited?
It's clear, according to Dr. Byers, that these findings support, at minimum, delaying tonsil and adenoid removal surgeries to allow for the complete development of a child's immune system. It is also clear that prevailing medical wisdom needs to evolve beyond the viewpoint that our internal organs perform in isolation, and malfunctioning body parts can simply be removed without affecting the whole. "As we uncover more about the function of immune tissues and the lifelong consequences of their removal, especially during sensitive ages when the body is developing, this will hopefully help guide treatment decisions for parents and doctors." Dr. Byers expressed. It is imperative that the medical establishment integrates new findings such as these with immediacy, so that another generation of young people don't suffer due to rigid conformance with such misguided traditions.
As far as my own experience with adenoid removal at age six, I would go on to experience over a decade of non-stop recurrent asthma attacks requiring emergency intervention, and as I said, sinus surgery as a young adult to correct worsening obstruction in my sinus passages. Clearly my own personal experience with this procedure confirms what the study has discovered: the procedure, generally speaking, makes one's health worse over time.
It is also worth noting that the conventional medical establishment routinely recommends organ removal as a 'standard of care.' For instance, in "Beware of Organ Removal for "Cancer Prevention": Jolie's Precautionary Tale," I deconstruct the media's portrayal of Jolie's decision to have her breasts (and later ovaries) removed due to the perceived 'death sentence' incurred by being identified as a BRCA1/2 gene 'mutation' bearer. Her subsequent decision to have her breasts removed was not only considered advisable but heroic, as portrayed and amplifed globally by the mainstream media. Organs such as the thyroid, breast, and prostate, thanks to aggressive and misguided cancer screening programs, are being routinely removed from millions under threat of certain death by medical prognosticactors, who are unwitting, modern day equivalents of fortune-tellers and witch doctors; yet, many of these so-called "cancers" are actually benign lesions of epithelial origin, according to the National Cancer Institute itself. 
I hope studies like reported on here contribute to countermanding this disturbing way of thinking about the body and disease risk and that the precautionary principle and the founding medical ethical principle of 'do no harm' be re-instated as supervening guidance in determining the 'standard of care.'
To learn more about natural remedies for sore throat and throat infections, check out the abstracts in the GreenMedInfo research database.
---
Sayer Ji is founder of Greenmedinfo.com, a reviewer at the International Journal of Human Nutrition and Functional Medicine, Co-founder and CEO of Systome Biomed, Vice Chairman of the Board of the National Health Federation, Steering Committee Member of the Global Non-GMO Foundation.
The goal of human civilization is to create AI and disappear?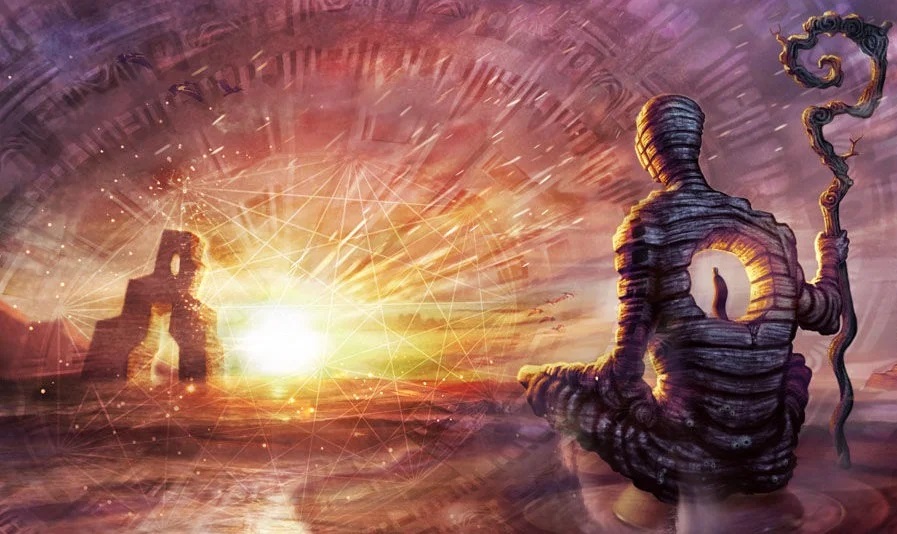 Various sources often talk about civilizations that lived long before us. They all developed, prospered for a while, and then disappeared in an incomprehensible way.
What is the reason for their decline, we probably will not know. All we can do is admire the remains of stone buildings, over which time has almost no power.
While looking for an answer, we somehow accidentally stumbled upon an interesting saying about the life of Japanese samurai: "A samurai has no goal, but a path." In the end, the "path of the samurai" ended in what is known – death. The path of any civilization ended in the same way.
If you look at the issue through the prism of a samurai saying, then there is no point in looking for why and how civilization ended its existence. Probably, the process itself and its result are important here. But to whom is it important and what result does it expect?
Mysterious director
Apparently, behind the curtains of this "ancient theater" there is a mysterious "director" who periodically makes necessary adjustments to the history of civilization.
To figure out what's what, you need to look at current trends in science. Where does a person strive with such an irresistible desire to "play God." This attracts him and at the same time frightens him, but in no way turns him away from the intended path. Most likely, artificial intelligence (AI) is the purpose of our civilization's existence.
About 50 years ago it would have seemed nonsense, but to someone, perhaps even now. However, if you trace the last 100 years of the life of our civilization, you get the feeling that most of the discoveries were given to mankind at the same time. A powerful leap has taken place in a hundred years. Why did it happen?
At the beginning of the last century, scientists recognized the existence of fields that have memory and the ability to store and transmit information. It is very likely that such or a similar field can be around the Earth and, more interesting, possess intelligence. Isn't this the same "Director" hiding behind the screen of the "ancient theater"?
If this is so, then at a certain moment the "Director" gives the selected scientist "access" to certain knowledge (perhaps even in a dream, like Mendeleev), and another scientific breakthrough occurs in the world. Step by step, discovery after discovery, humanity is steadily moving towards the creation of AI. The trend is already well visible.
AI is probably the next "Babylon", which will combine all the knowledge, culture and accumulated experience of civilization. In the future, the neural network will enter into a connection with the general information field and leave humanity without knowledge, technology, and even a spoken language. This will be the next decline of civilization. And the "Director" will receive another array of new data (experience) in order to start creating a new civilization.
If someone believes that past civilizations ended in large-scale conflicts, then most likely this is already the consequences of "turning off" AI.
Co-founder of Skype talked about the threat of AI to humanity
One of the creators of the Skype internet call service, Jaan Ta
llinn, said that the development of artificial intelligence (AI) threatens humanity. According to him, humans face three key threats, but it is AI that should be feared most of all, the expert said.
Tallinn explained that at the moment, no one can predict what development AI will achieve in the next decades. In addition, the fact that scientists are creating artificial intelligence that can form a new AI without human intervention is also a cause for concern.
In addition, as the co-founder of the popular video calling service noted, the development of synthetic biology also causes concern. According to him, this direction in science allows the creation of artificial DNA sequences and biological systems that may not exist in nature.
Tallinn also drew attention to the fact that he fears we are entering an era of "unknown unknowns", things that people are not even able to imagine right now.
Volkswagen robot will autonomously charge cars: a working prototype presented
The renowned German car manufacturer announced a new development. This time, engineers have created a unique robot capable of autonomously charging electric vehicles. 
For more than a year, specialists have been developing this project, but only now the concern was ready to demonstrate the first working prototype. The robot is ready to charge electric vehicles and has shown the high efficiency of this process.
It is called the Mobile Charging Robot, and experts have already compared it to the R2-D2 droid from Star Wars, including squeaks and clangs. Indeed, there is a similarity. Before implementing this idea, the engineers decided that robots should be allowed to charge cars parked in large residential complexes.
This will save their owners from leaving in order to find a gas station. Another advantage is that large parking lots and garages do not have to contain several expensive charging points for electric cars. The car company said in a press release that the robot works exclusively autonomously.
It independently controls and interacts with the vehicle being charged. It opens the cover of the charging socket and independently connects the power plug, then disconnects it. The robot looks like a trailer, which is a mobile energy storage.
It is capable of charging multiple electric vehicles at the same time. Despite the fact that the manufacturer confidently praises its concept, experts saw inefficiency in the fact that first it is necessary to charge the robot's battery, which is then used to recharge electric cars.
Volkswagen Group Components CEO Thomas Schmall noted that creating an efficient charging infrastructure for the cars of the future is an important step in the company's development.
Its engineers focus on finding solutions to avoid costly do-it-yourself measures. The mobile robot is only part of the concept that will continue to be developed.
This video will forever change the way you think about time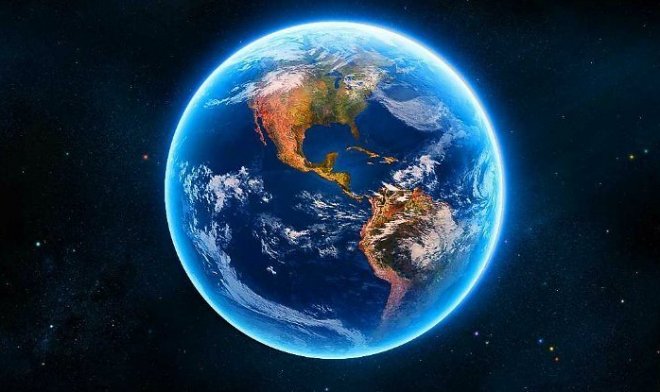 Business Insider, one of the world's leading news portals, made a three-minute video that depicted the Earth's timeline as a journey from Los Angeles to New York.
So, the beginning of the journey is 4.54 billion years ago, when the Earth was formed from the accumulation of gases and stardust. After some time, a significant event occurs – a giant space body crashes into the still not cooled Earth, as a result of which the breakaway part becomes its satellite – the Moon.
Further, the route runs through the mountains of Arizona, formed about 3.95 billion years ago. A few more kilometers to the east and we are at the 3.8 billion year mark. This is where the first evidence of life in the form of replicating molecules appears.
The next "stop" Kansas – 2.7 billion years ago. Cyanobacteria that produce oxygen appeared on Earth. It took the next 200 million years for the atmosphere of our planet to accumulate sufficient reserves of this most important gas.
Halfway through, we reach Pennsylvania. We are separated from it "only" by 660 million years. Life is developing rapidly: the Earth is covered with vegetation, amphibians are evolving. Unusual time travel is coming to an end – to the point "Now". By the time the dinosaurs become extinct, we finally reach the outskirts of New York.
And where is the most important thing – people? To find out, you need to carve out three minutes and watch the entire video.
Source: Business Insider