Removing Children's Tonsils and Adenoids Increases Risk for 28 Diseases, Study Finds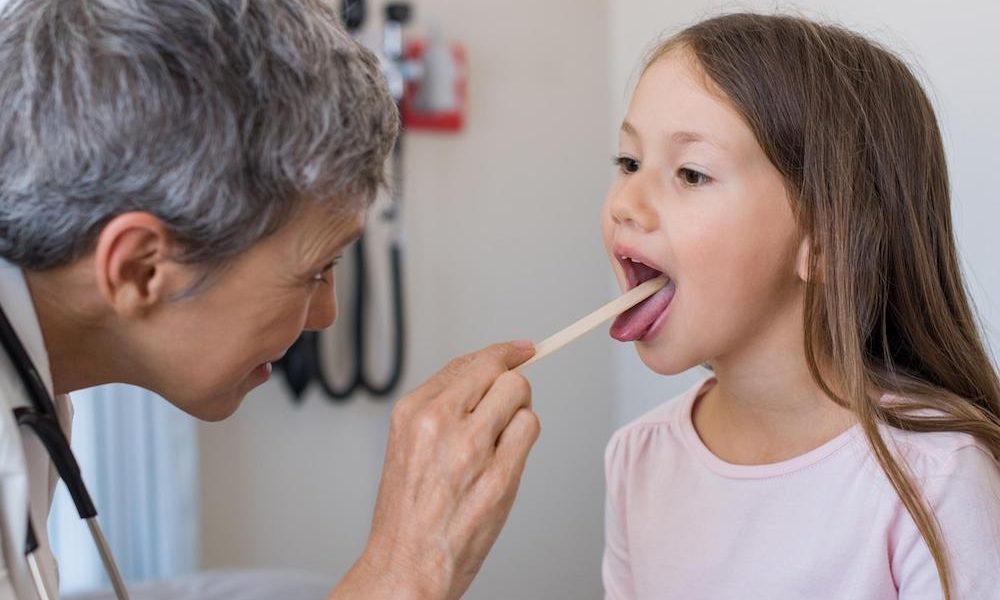 The Facts:This article was written by Sayer Ji, Founder of Greenmedinfo LLC, where it originally appeared. Posted here with permission.
Reflect On:While the conventional medical establishment calls for the removal of "broken" or "defective" body parts, a watershed study on the long-term effects of tonsillectomy and adenoid removal calls into question the propriety of this surgery.
If you were a child born in the U.S. from the 1950s through the 1970s, odds are high that either you or someone you know has undergone a tonsillectomy or adenoidectomy. I was one of those children. When I was in kindergarden, I had my adenoids removed. I was already suffering from severe bronchial asthma, requiring emergency treatment at the hospital several times a year, and somtimes as often as three times a month. The adenoid surgery was performed ostensibly to 'relieve' sinus obstruction. But following the procedure, my symptoms worsened. By the time I was sixteen I needed another sinus obstruction surgery, this time for sinus polyps and a deviated septum.
While instances have gone down in recent decades, tonsillectomies and adenoidectomies are still two of the most common surgeries performed on children worldwide. Since the first documented instances of tonsil and adenoid removal, the risks-versus-benefits of the procedures were questionable at best, but a recently released Danish study may have finally tipped the scales against this 'standard of care.'
According to "A Brief History of Tonsillectomy," the tonsils are lymphoid organs located at the entrance of the digestive and respiratory systems, the inflammation of which has led to three thousand years of documented extraction procedures. Tonsils are often removed in children when they become inflamed or infected—a common occurrence before puberty—despite being an instrument of immune system defense that can help the body ward-off other types of infection. More than half-a-million tonsillectomies are performed each year in the United States on children under the age of 15 years.
Indicated as a standard treatment for children with a variety of ear, nose, and throat complaints, it is an understatement to say that tonsillectomies are over-prescribed. Tonsils are frequently removed as a prophylactic measure to prevent recurrent infections, rather than as a last resort to restore health in rare and extreme cases. The same is true for adenoid removal. Doctors who blindly follow prevailing medical trends often fail to render fully informed consent to parents, who then lack an accurate understanding of both the risks and limitations of these "routine" surgeries. This unquestioning climate presents still-unknown risks to the long-term well-being of millions of kids around the globe.
A June 2018 study of over a million Danish children has added a compelling argument against tonsillectomies being performed so casually. In a first-ever study on the long-term effects of tonsillectomy, researchers from the University of Melbourne in Australia and the University of Copenhagen in Denmark, accessed the health records of 1.2 million children from the years 1979 to 1999. Of the total number of children studied, 11,830 had underwent tonsillectomy (removal of tonsils), 17,460 had an adenoidectomy (removal of adenoids, lymph glands located up and behind the tonsils which defend against infection), and 31, 377 had a combined procedure during which both tonsils and adenoids were removed. No other serious health issues were present among focus group children.
Data were analyzed from the twenty-year period beginning when the children were <15 years of age, spanning into their 30s, providing a range of data capable of indicating development of a variety of long-term health conditions. According to one of the lead authors of the study, Dr Sean Byars, "We calculated disease risks depending on whether adenoids, tonsils, or both were removed in the first 9 years of life because this is when these tissues are most active in the developing immune system."
Published in the Journal of the American Medical Association Otolaryngology Head and Neck Surgery, results have compelled scientists to call for "renewed evaluation of alternatives" to this too-common procedure. The impact of tonsil and/or adenoid removal surgery on future health outcomes was deemed "considerable." Children who had undergone tonsillectomies were found to have a nearly three-fold increase in the risk of developing certain diseases of the upper respiratory tract, including asthma, influenza, pneumonia, chronic bronchitis, and emphysema. Removal of adenoids in addition to tonsils more than quadrupled chances of developing allergies, inner-ear inflammation, and sinusitis.
While researchers admit that a tonsillectomy may aid in the short-term reduction of ENT (ear, nose, and throat) infections and their associated discomforts, observation of health trends over the long-term strongly suggest that these gains are short-lived, producing no long-term reductions in abnormal breathing, nor chronic sinusitis, two of the most common reasons for performing tonsillectomies.
Instead, risks for these problems were either significantly increased, or not significantly different than for children on whom no tonsillectomy or adenoidectomy were performed. Shockingly, unrelated health problems such as certain skin diseases, eye and parasitic infections, were 78% more prevalent in adults who had undergone one of these surgeries, as compared to adults who still had their tonsils.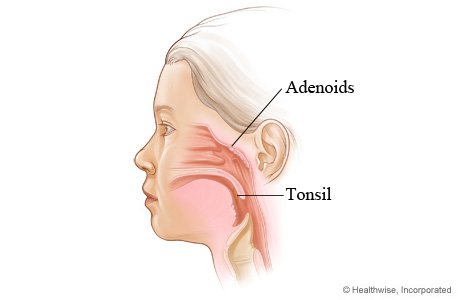 Researchers postulate that these glands may form a protective barrier between invasive bacteria and viruses seeking to take hold in the sensitive and receptive tissues of the lungs and throat. The positioning of these glands may provide an important filtering function in this vital intersection where our breath collides with the detritus of the outside world. Considering the study found a sharp increase to risk factors for more than 28 diseases, do results indicate that these seemingly innocuous glands play a larger role in immune system functioning than has previously been credited?
It's clear, according to Dr. Byers, that these findings support, at minimum, delaying tonsil and adenoid removal surgeries to allow for the complete development of a child's immune system. It is also clear that prevailing medical wisdom needs to evolve beyond the viewpoint that our internal organs perform in isolation, and malfunctioning body parts can simply be removed without affecting the whole. "As we uncover more about the function of immune tissues and the lifelong consequences of their removal, especially during sensitive ages when the body is developing, this will hopefully help guide treatment decisions for parents and doctors." Dr. Byers expressed. It is imperative that the medical establishment integrates new findings such as these with immediacy, so that another generation of young people don't suffer due to rigid conformance with such misguided traditions.
As far as my own experience with adenoid removal at age six, I would go on to experience over a decade of non-stop recurrent asthma attacks requiring emergency intervention, and as I said, sinus surgery as a young adult to correct worsening obstruction in my sinus passages. Clearly my own personal experience with this procedure confirms what the study has discovered: the procedure, generally speaking, makes one's health worse over time.
It is also worth noting that the conventional medical establishment routinely recommends organ removal as a 'standard of care.' For instance, in "Beware of Organ Removal for "Cancer Prevention": Jolie's Precautionary Tale," I deconstruct the media's portrayal of Jolie's decision to have her breasts (and later ovaries) removed due to the perceived 'death sentence' incurred by being identified as a BRCA1/2 gene 'mutation' bearer. Her subsequent decision to have her breasts removed was not only considered advisable but heroic, as portrayed and amplifed globally by the mainstream media. Organs such as the thyroid, breast, and prostate, thanks to aggressive and misguided cancer screening programs, are being routinely removed from millions under threat of certain death by medical prognosticactors, who are unwitting, modern day equivalents of fortune-tellers and witch doctors; yet, many of these so-called "cancers" are actually benign lesions of epithelial origin, according to the National Cancer Institute itself. 
I hope studies like reported on here contribute to countermanding this disturbing way of thinking about the body and disease risk and that the precautionary principle and the founding medical ethical principle of 'do no harm' be re-instated as supervening guidance in determining the 'standard of care.'
To learn more about natural remedies for sore throat and throat infections, check out the abstracts in the GreenMedInfo research database.
---
Sayer Ji is founder of Greenmedinfo.com, a reviewer at the International Journal of Human Nutrition and Functional Medicine, Co-founder and CEO of Systome Biomed, Vice Chairman of the Board of the National Health Federation, Steering Committee Member of the Global Non-GMO Foundation.
My 400 Days Without Candy & What I Learned About Sugar Addiction
At the end of 2017 I decided to temporarily say goodbye to my dietary Achilles heel.
While I'm certainly not suggesting that I am some beacon of ideal healthy eating, I have always been someone who, for the most part, makes what I've found to be healthy choices. Except for my one glaring weakness… candy.
In particular, the really sour and heavily sugar coated kind, but you'd be hard pressed to find me turning down even those better classified as sweet, with all of their sugar fused within the confines of the chew. Cherry Blasters, Sour Patch Kids, Fuzzy Peaches, Sour Punch Straws, you name it, I ate it, and usually with a big smile on my face.
But no matter how much my tastebuds loved this stuff, I've always known that it's not good for me (I can't imagine that there is anyone out there who actually thinks it is), so I decided to listen to my body, just as I had already done with a number of my other dietary changes. I opted to no longer ignore the stomach and headaches that would often come shortly after my sugary indulgences and give it up.
What started as a one month challenge quickly evolved into a three month challenge, followed by a one year challenge, and then a 400 day challenge simply because I liked the sound of the number. Here's some of what I learned from this journey:
The First Days Are Undeniably The Hardest
The old adage that it takes approximately 21 days to break a bad habit or make a new one in this case certainly held true. It was right around the 3 week point that I started to find myself far less tempted and far less frequently on the search for something to satisfy my sweet tooth. And believe it or not, the longer I went on, the less appealing the idea of eating candy became. It almost felt as if the memory in my tastebuds that had controlled so many of my past decisions had gradually faded away.
Mindset Is Everything
While I will fully admit that my quest to 400 was helped by it naturally feeding into another one of my "addictions" (a great joy in setting records and tracking analytics), I found that so much of the temptation to consume these sugary, salty and greasy foods really was incredibly temporary. Challenge yourself to at least not let it win once and you'll likely see just how quickly its strength can fade.
It Paid Dividends
While I didn't completely cut sugar out of my diet, as many people have so admirably done and documented about, I can say that cutting back even as much as I did felt really good for me. Some may be quick to chalk it up to the placebo effect, and understandably so, but I can honestly say that the above mentioned stomach and head aches occurred far less often over the 400 day span.
Real-Time Analysis: After The First Bite
Having now officially consumed my first piece of candy since 2017, believe it or not, it tastes different. Is it still tasty and did it satisfy me at some level? Absolutely. But it also tastes way more sugary and foreign to my body than it once did. It's as if my body really wanted to make it clear by saying, "are you sure you want to bring this stuff back into the picture?"
Side Note: For those that are curious, since it's the most common question I've been asked since embarking on this journey, the candy I chose to eat as my first piece was a Vegan Wild Cherry Belt by Squish Candies. (And no I'm not getting paid to brand-drop, and no I don't make any commission should you choose to buy any at that link… unfortunately LOL).
Where I Go From Here
While I don't see myself going completely cold turkey on candy again, I also cannot see myself consuming it nearly as much as I once did. And I do so happily, not out of punishment. While I'm also certainly not qualified to be giving out dietary advice, I am comfortable challenging all of you to give up something you know to not be good for you. See how your body feels both without it and after you re-introduce it.
Machine Learning Is Causing A "Crisis in Science"
Crisis In Science
Rice University statistician Genevera Allen issued a grave warning at a prominent scientific conference this week: that scientists are leaning on machine learning algorithms to find patterns in data even when the algorithms are just fixating on noise that won't be reproduced by another experiment.
"There is general recognition of a reproducibility crisis in science right now," she told the BBC. "I would venture to argue that a huge part of that does come from the use of machine learning techniques in science."
Reproducibility
The problem, according to Allen, can arise when scientists collect a large amount of genome data and then use poorly-understood machine learning algorithms to find clusters of similar genomic profiles.
"Often these studies are not found out to be inaccurate until there's another real big dataset that someone applies these techniques to and says 'oh my goodness, the results of these two studies don't overlap,'" she told the BBC.
Noise Project
The problem with machine learning, according to Allen, is that it's trained to look for patterns even where none exist. The solution, she suspects, will be in next-generation algorithms that are better able to evaluate how reliable the predictions they make are.
"The question is, 'Can we really trust the discoveries that are currently being made using machine-learning techniques applied to large data sets?'" Allen said in a press release. "The answer in many situations is probably, 'Not without checking,' but work is underway on next-generation machine-learning systems that will assess the uncertainty and reproducibility of their predictions."
Ride out Climate Change in This $5.5 Million Self-Sustaining Yacht
Luxury Living
In 2017 we wrote about Arkup, a company designing "hurricane-proof" livable yachts powered by solar energy and capable of operating completely off the grid.
Now, the company has finally debuted a real-life version of one of its designs, and it could to let you ride out the worst that climate change might throw at the Earth in the near future — assuming you have $5.5 million to spend on it.
Cost of Climate Change
Visitors to the Miami Yacht Show, which runs through Feb. 18, can catch a glimpse of the Arkup #1, a 75-foot livable yacht its creators claim is entirely self-sustaining.
The yacht has a rainwater-harvesting system, a 2,300-square-foot roof covered in solar panels, and would be as "stable as a home on land" if pummeled with Category 4 winds, according to an Arkup press release.
Based on the tweeted photos of the yacht, it's incredibly luxurious. But given that most of us don't have $5.5 million to spend on a floating home, we might want to consider cheaper ways to prepare for climate change, like urging our legislators to back climate-friendly legislation.
75′ Livable yacht by Arkup pic.twitter.com/xbLxbm8P4i

— Arkup LLC (@Arkup_LLC) February 14, 2019