Reincarnation, Hypnosis, and How to Recall Past Lives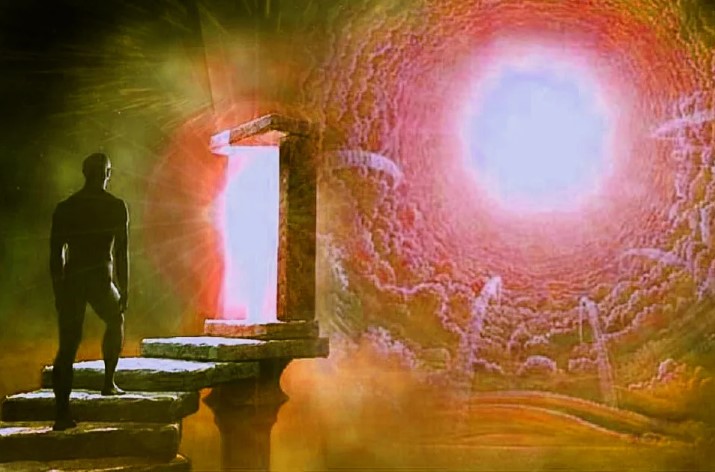 Reincarnation, like any idea based on faith, is difficult to prove but when studied in depth seems to offer many answers to the questions people have.
Basically, the theory of Reincarnation is that the soul, to use a term all are familiar with, survives the death of the body and in some future time returns as a newborn to live again.
This can happen over and over again with the soul having new experiences and learning new things with each life. The end result is the subject of many interpretations, some believe that as the soul matures it will eventually reach a plane of existence some call Nirvana, or become one with the universe or with God.
Karma
The concept is as ancient as any other belief on this planet. The Egyptians, Greeks and Romans all believed in some form of rebirth as do those of the Hindu faith. Today the theory is accepted by many primarily because it seems to make sense. The reasoning that something happens because "God wills it" may be comforting to some but not to others.
Reincarnationists believe that everything happens for a reason. Bad things happen to good people because at some time in a past life perhaps they inflicted some pain or suffering upon someone and are now having it inflicted upon them so that they can understand and learn from the experience.
This is known as karma and has the same result as the Christian ideal, "Do unto others and you would have others do unto you." A person's behavior in a former life dictates the higher or lower form one will take in their next life.
Phobias and Déjà vu
A belief in past lives can help explain many things. Why does a child, with no experience, wake up screaming in the middle of the night for no apparent reason? Are they recalling an experience from a past life? Why do people have phobias? Does one have an unreasoning fear of flying because they were once killed in a plane crash? Do heights terrify someone because they once fell to their death?
These are just some of the few theories associated with past lives: some believe that past life experiences can be responsible for development of phobias in the current life.
How many people have had the feeling that they had been somewhere before even though they know full well they never have been? There are many documented cases of people how go on vacation to a place they have never been to and yet know more about it that they should be able to know.
Why is it that you can take an instant dislike to someone you have never met before? Or perhaps you did meet them in a different incarnation in a different life and for whatever reason grew to hate them.
Some believe that this phenomenon is the result of experiences from past lives.
Past Lives
In most cases, it's believed that people recall little or nothing of past lives; many also believe that this is as it should be for learning experiences would be colored if one had that knowledge.
It is thought that the people furthest along in their quest to the end experience are those with the strongest beliefs on reincarnation. Those just beginning the journey reject the theory outright.
Regressive Hypnosis
Much has been written about using hypnosis as a tool to delve into past lives. Many things about the subconscious are still not understood and the recalling of memories from past lives is amongst those in question.
A past life regression is a way to tap into the subconscious mind in order to retrieve memories of past lives. One of the most common ways this is done is with a past life therapist through use of hypnosis.
What Happens During A Past Life Regression?
Initially, the goal is to place a person in a totally relaxed state. This would mean sitting or laying in a comfortable position and then beginning to take some deep, relaxing breaths. Next, the past life regressionist will begin a guided, visualization process in which the person will be instructed to picture a particular scene in their mind.
This could involve descending a set of stairs, with each step allowing the individual to become more and more relaxed.
Another visualization technique involves being in some type of room or building with a series of doors, with each door representing a past life. Different therapists use different techniques.
At this point, the key is to enable a person to be relaxed enough to access memories of past lives from their subconscious mind. It is important to note that even though a person is placed under hypnosis, that individual is still completely aware of everything around them.
Once the person begins to explore a past life the therapist may ask some questions to help determine what sex a person was, where the individual lived, the type of clothing they wore, what they did for a living, and what their family was like. Some people are able to recall memories quite easily, while others may only remember a small amount of information.
Benefits Of Recalling Past Lives
Outside of curiosity or looking for proof that reincarnation exists, there are some true benefits that can come from past life regression. For example, some people have deep fears or phobias without any apparent cause.
Exploring a past life can reveal the reason for those fears. Perhaps a person has a fear of water even though they've never had any bad experiences associated with water.
During a past life regression that person could recall drowning in a past life. Although that memory isn't in the conscious mind, it still exists in the subconscious mind and the fear of drowning bleeds over into the conscious mind. Once the individual is able to get to the root of the fear and understand it, the fear goes away in many cases.
Recalling past lives can also help a person have a better understanding of particular relationships within a current lifetime. It is believed that certain groups of souls incarnate together over different lifetimes.
While in this lifetime it may make no sense why a person is so against a certain family member, particularly because that family member has never done anything malicious to that individual, during a past life regression, that person might recall knowing the family member in the past whereas the family member was cruel or abusive to the individual.
How To Find A Past Life Regressionist
Check to see if there are any hypnosis centers in your area. If so, be sure there is a certified therapist trained in past life regression. A metaphysical bookstore might be able to recommend a therapist. Of course, an internet search should be able to reveal therapists in or around the area.
When seeking a professional to help with past life regression, it's important to distinguish between a therapist who will place you under hypnosis and a psychic who will psychically tell you about past lives.
A past life regression can be interesting and informative. Sometimes, a person can become emotional while recalling certain memories. It's worthy to note that nothing can hurt you while under hypnosis.
Whatever has happened in the past remains in the past and for most people, while recalling memories, it's like watching the action take place on a movie screen. For those who believe in reincarnation, being regressed is like opening a window to the past.
Some scientists believe that death does not exist. But why?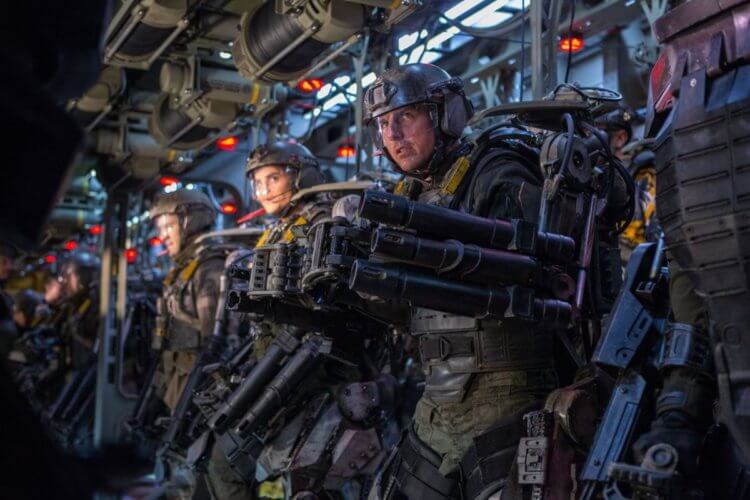 Each of us will sooner or later face death. But what happens at the moment of dying and after it? Throughout its history, humanity has been looking for answers to these questions.
Christianity and other Abrahamic religions offer eternal life in heaven or hell, but Buddhism looks at the process of life and death somewhat differently, offering reincarnation.
The gods of ancient Egypt, Scandinavian folklore, the myths of Ancient Greece – all these stories are somehow connected with death and attempts to cope with loss. But what if you look at death differently? What if death is not really the end, and your consciousness just loads and appears in another space-time?
Groundhog Day
Remember the 2014 film Edge of Tomorrow and 1993 Groundhog Day starring Bill Murray? These movies are similar, as the protagonists get stuck in a time loop and live the same day over and over and over and over again.
The heroes of Murray and Cruz die many times, but they wake up again in the same place and at the same time. In fact, the time loop hypothesis is extremely popular among science fiction writers and screenwriters all over the world, so you can easily remember a dozen more similar films and stories.
But if you approach the story about Groundhog Day from a slightly different angle, then the question of whether it may turn out that death does not actually exist does not sound so stupid. Moreover, more and more questions arise – what if we just start life anew every time in a different space-time or return to that moment in time where death was avoided?
Robert Lanza is the head of Astellas Global Regenerative Medicine, an institute for regenerative medicine that develops stem cell therapies with a focus on diseases that cause blindness. Let us remind you that stem cells are the precursors of all cells and tissues of the human body. These cells are able to maintain their numbers through division and have the ability to "transform" into different types of cells. With age, the number of stem cells in the human body decreases.
According to the British Express.co, according to Dr. Lanz, death is not the end, but simply a quantum reboot that moves consciousness to another place in an alternative space-time. The scientist believes that our consciousness simply creates what we perceive as the Universe, and without an individual, nothing exists at all.
The new theory also suggests that time and space cannot be measured, but are simply concepts created by our minds to help us store information. Moreover, Lanza is convinced that consciousness exists thanks to the energy that is contained in our bodies and is released as soon as physical bodies stop the process, which he calls "biocentrism." It is noteworthy that Lanza put forward this theory back in 2012. My colleague Ramis Ganiev wrote a fascinating article on this topic, I recommend reading it.
Biocentrism is an irregular ideology or scientific approach to environmental protection. The main thing in biocentrism is the interests of living nature in the form in which they appear to man.
Long Live Quantum Physics Albert Einstein
It is important to understand that when we talk about the theory of biocentrism, we are at the same time talking about Albert Einstein. It was he who first suggested what Lanz later voiced: when our physical bodies die, the energy of consciousness is conserved and can continue to exist at the quantum level. Remember the famous words of Albert Einstein:
Energy cannot be created or destroyed, it can only transform from one form to another.
Reflecting on Einstein's words, Lanza suggested that reincarnation is real because consciousness is contained in the universe itself.
In his blog for the Huffington Post, Dr. Lanza writes:
"It was actually Einstein's theory of relativity that showed that space and time are indeed relative to the observer." He adds: "If the world is created by an observer, we should not be surprised that it collapses along with the death of each of us. Space and time disappear, and with them all Newtonian concepts of order and prediction disappear."
The scientist points to Einstein's belief that space and time are interrelated concepts and one cannot exist without the other.
Consciousness and time
Let's say Lanza is right and the time for a deceased person is really rebooted and consciousness appears at another point in space-time. However, there is something, without which neither one nor the other can exist – this is the observer. This means that consciousness simply reappears at another point in space-time after death.
"We think the past is the past and the future is the future. But as Einstein realized, it just isn't true. Without consciousness, space and time are nothing; in fact, you can accept any time – past or future – as your new frame of reference. Death is a reboot that leads to new opportunities. "

Robert Lanza, Head of Astellas Global Regenerative Medicine
'The Matrix' turned out to be a metaphor for transgender people and gender identity
Director Lilly Wachowski has confirmed fan theory that the Matrix trilogy is about transgender people and gender identity. Interviews with the filmmaker, in which she reveals the meaning and metaphors of films, published on YouTube -channel, the Netflix Film Club.
"I'm glad people talk about The Matrix films through a transgender lens. I like that these movies turned out to be close to trans people who come up to me and talk about how these films saved their lives," she admitted.
Wachowski emphasized that she is happy that the original idea of ​​the film has surfaced in fan theories:
"It was our original concept, but the world – I mean the film company – was not yet ready for this."
The Matrix is ​​a trilogy of sci-fi films from 1999 to 2003. It tells about the struggle of surviving people with intelligent machines after the death of human civilization. 
The trilogy has grossed $ 1.6 billion worldwide. The directors were brothers Lawrence and Andrew Wachowski, who then changed sex and became Lana and Lilly Wachowski.
Cell migration: is there another personality inside you?
Perhaps you believe that your body and mind are yours alone. In fact, you are a fusion of many organisms – possibly including another person, says BBC Future.
Once upon a time there was a very simple description for human origins: a man and a woman met, had fun, and then – relatively quickly – a tiny fertilized egg turned into a screaming newborn baby.
Everything was very clear: the man was half father, half mother, but 100% owned by himself.
However, this simple story has become quite complicated over the past decades. As it turned out, in addition to the genes passed on to us by our parents, we are home to an extensive set of viruses, bacteria and even, possibly, other personalities.
Moreover, if you have a twin, particles of it are likely to be present in your body (including your brain). And they are not just present, but, possibly, capable of influencing your behavior.
A monster named toxoplasma
"People are not individuals, but superorganisms," says Peter Kramer of the University of Padua. "A huge variety of organisms are constantly fighting for power over our body."
Co-authored with Paola Bressan, Dr. Kramer recently published an article in the scientific journal Perspectives in Psychological Science that urges psychologists and psychiatrists to consider the possible impact of this factor on human behavior.
For some, this will be alarming news, but scientists have long known that the human body is a jumble of different organisms.
Gut microbes are capable of producing neurotransmitters that alter our mood ; some researchers even speculate that microbes can influence a person's appetite, forcing us to consume their preferred food.
And infection with a parasite called Toxoplasma gondii can kill you in some cases. By infecting a rat or mouse, this microbe changes the consciousness of the host in such a way that he ceases to be afraid of cats and even reaches out to their habitats – for reproduction, Toxoplasma certainly needs to get into the cat's body.
However, Toxoplasma can also infect a person in the same way, as a result of gaining control over human behavior: some of those infected become prone to unnecessary risks, while others are more likely to develop schizophrenia or suicidal depression.
Meanwhile, despite the potentially dangerous consequences of infection for humans, about a third of all meat sold in Britain is infected with this parasite . "We need to end this," says Kramer.
Twins are closer together than they might seem
Thus, it becomes clear that we are not necessarily entirely responsible for our own behavior.
This alone is enough to make a person doubt the usual perception of their own identity, but the thought that our brain is inhabited not only by tiny microbes, but also by other human beings, becomes really uncomfortable.
Siamese twins, who share a common brain for two bodies, are the most graphic illustration of this, Kramer says. However, even ordinary, non-fused twins may have common organs that they are not even aware of.
During early embryonic development, cells of twins or triplets are able to migrate from one embryo to another.
Previously, scientists believed that this happens very rarely, but it turned out that such a scenario is very common. So, about 8% of non-identical twins and 21% of non-identical triplets have one, but two blood groups: the blood of one group is produced by their own cells, and the blood of the other is produced by cells migrated from the twins.
In other words, they are "chimeric" or hybrid organisms. Moreover, the matter is not limited to blood – a similar situation is observed with cells of various organs, including the brain.
This hybridity in relation to the brain can have very serious consequences.
For example, it is known that the relative position of different parts of the brain is very important for its normal functioning.
The presence of foreign tissue in the brain, for the development of which foreign genes are responsible, can disrupt its architecture.
This can explain, for example, the fact that twins are very often left-handed – it is believed that the distribution of motor functions between the right and left sides of the body depends precisely on the organization of the right and left hemispheres of the brain. Perhaps it is hybridity that upsets this balance.
Even if you have never had a twin in your life, it is possible that your body still contains cells from another human being.
It so happens that two embryos fuse into a single whole at the stage of early development. As a result, the cells of one embryo enter the tissues of another and, at first glance, develop without deviations. However, they carry the genetic information of another person.
"You may feel like you are one, while there are foreign cells in your body – so there were two of you since birth," says Kramer.
There was even a case when a genetic study found that a woman is not the biological mother of her two children.
The opposite also happens – the cells of the older child remain in the mother's body and, after the conception of the younger child, move into the embryo.
Whichever way this happens, it's entirely possible that another person's cells can cause the brain to develop in completely unexpected ways, says Lee Nelson of the University of Washington. She is studying the possibility of the mother's cells entering the baby's brain.
"Depending on the number and type of cells, as well as in what period of embryo growth they migrate, there are different scenarios for the deviation of the child's brain from normal development," says Nelson.
As it turned out, even adults are not immune to the penetration of other people's cells into their body.
A man is in a woman
Several years ago, Nelson and William Chen of the University of Alberta, Canada, decoded genomes taken from female brain slices. They looked for signs of a male Y chromosome.
In about 63% of the samples studied, the researchers found male cells. "We didn't just find male DNA in the female medulla – it was present in several parts of the brain at once," says Chen.
In other words, women's brains were stuffed with male cells. According to scientists, the stem cells of a male child somehow overcome the placenta barrier and enter the mother's brain.
Interestingly, according to some reports, the presence of male cells in the brain of women reduces the likelihood of developing Alzheimer's disease in the latter – although exactly why this happens remains a mystery.
Some researchers are even starting to wonder if the baby's cells may affect the mother's mood during pregnancy.
Our knowledge of the human "superorganism" is still very fragmentary, and many of the implications of such a symbiosis are now discussed only in the form of theoretical calculations.
The purpose of Cramer and Bressan's paper was not to provide clear answers to the questions at hand, but to educate other psychologists and psychiatrists about the many organisms that make us who we are.
"We are not able to fully understand human behavior, considering a person as only one individual, – notes Kramer. "It is necessary to consider it as a collection of organisms in order to understand why we behave in one way or another."
For example, scientists often use the study of twins to get closer to understanding human behavior.
However, the fact that even non-identical twins could exchange fragments of brain tissue at the stage of early development casts doubt on the purity of such experiments.
Caution must be exercised when using the findings of twin studies to study diseases such as schizophrenia, which can be caused by inappropriate brain architecture, warn Bressan and Kramer.
However, do not worry about foreign organisms in our own. After all, it is they who make us who we are.
"For better or worse, we're going to have to share the body with these 'immigrants,'" Nelson says. "And I think the pros of this cohabitation outweigh the cons."
By David Robson
Source BBC com
PS: The phenomenon of subpersonalities has long been studied in the psychological literature. Now classical science has come close to this question.