Reincarnation, Hypnosis, and How to Recall Past Lives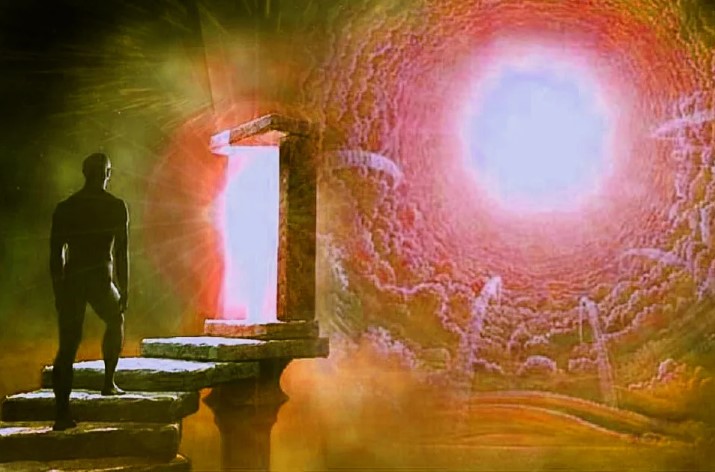 Reincarnation, like any idea based on faith, is difficult to prove but when studied in depth seems to offer many answers to the questions people have.
Basically, the theory of Reincarnation is that the soul, to use a term all are familiar with, survives the death of the body and in some future time returns as a newborn to live again.
This can happen over and over again with the soul having new experiences and learning new things with each life. The end result is the subject of many interpretations, some believe that as the soul matures it will eventually reach a plane of existence some call Nirvana, or become one with the universe or with God.
Karma
The concept is as ancient as any other belief on this planet. The Egyptians, Greeks and Romans all believed in some form of rebirth as do those of the Hindu faith. Today the theory is accepted by many primarily because it seems to make sense. The reasoning that something happens because "God wills it" may be comforting to some but not to others.
Reincarnationists believe that everything happens for a reason. Bad things happen to good people because at some time in a past life perhaps they inflicted some pain or suffering upon someone and are now having it inflicted upon them so that they can understand and learn from the experience.
This is known as karma and has the same result as the Christian ideal, "Do unto others and you would have others do unto you." A person's behavior in a former life dictates the higher or lower form one will take in their next life.
Phobias and Déjà vu
A belief in past lives can help explain many things. Why does a child, with no experience, wake up screaming in the middle of the night for no apparent reason? Are they recalling an experience from a past life? Why do people have phobias? Does one have an unreasoning fear of flying because they were once killed in a plane crash? Do heights terrify someone because they once fell to their death?
These are just some of the few theories associated with past lives: some believe that past life experiences can be responsible for development of phobias in the current life.
How many people have had the feeling that they had been somewhere before even though they know full well they never have been? There are many documented cases of people how go on vacation to a place they have never been to and yet know more about it that they should be able to know.
Why is it that you can take an instant dislike to someone you have never met before? Or perhaps you did meet them in a different incarnation in a different life and for whatever reason grew to hate them.
Some believe that this phenomenon is the result of experiences from past lives.
Past Lives
In most cases, it's believed that people recall little or nothing of past lives; many also believe that this is as it should be for learning experiences would be colored if one had that knowledge.
It is thought that the people furthest along in their quest to the end experience are those with the strongest beliefs on reincarnation. Those just beginning the journey reject the theory outright.
Regressive Hypnosis
Much has been written about using hypnosis as a tool to delve into past lives. Many things about the subconscious are still not understood and the recalling of memories from past lives is amongst those in question.
A past life regression is a way to tap into the subconscious mind in order to retrieve memories of past lives. One of the most common ways this is done is with a past life therapist through use of hypnosis.
What Happens During A Past Life Regression?
Initially, the goal is to place a person in a totally relaxed state. This would mean sitting or laying in a comfortable position and then beginning to take some deep, relaxing breaths. Next, the past life regressionist will begin a guided, visualization process in which the person will be instructed to picture a particular scene in their mind.
This could involve descending a set of stairs, with each step allowing the individual to become more and more relaxed.
Another visualization technique involves being in some type of room or building with a series of doors, with each door representing a past life. Different therapists use different techniques.
At this point, the key is to enable a person to be relaxed enough to access memories of past lives from their subconscious mind. It is important to note that even though a person is placed under hypnosis, that individual is still completely aware of everything around them.
Once the person begins to explore a past life the therapist may ask some questions to help determine what sex a person was, where the individual lived, the type of clothing they wore, what they did for a living, and what their family was like. Some people are able to recall memories quite easily, while others may only remember a small amount of information.
Benefits Of Recalling Past Lives
Outside of curiosity or looking for proof that reincarnation exists, there are some true benefits that can come from past life regression. For example, some people have deep fears or phobias without any apparent cause.
Exploring a past life can reveal the reason for those fears. Perhaps a person has a fear of water even though they've never had any bad experiences associated with water.
During a past life regression that person could recall drowning in a past life. Although that memory isn't in the conscious mind, it still exists in the subconscious mind and the fear of drowning bleeds over into the conscious mind. Once the individual is able to get to the root of the fear and understand it, the fear goes away in many cases.
Recalling past lives can also help a person have a better understanding of particular relationships within a current lifetime. It is believed that certain groups of souls incarnate together over different lifetimes.
While in this lifetime it may make no sense why a person is so against a certain family member, particularly because that family member has never done anything malicious to that individual, during a past life regression, that person might recall knowing the family member in the past whereas the family member was cruel or abusive to the individual.
How To Find A Past Life Regressionist
Check to see if there are any hypnosis centers in your area. If so, be sure there is a certified therapist trained in past life regression. A metaphysical bookstore might be able to recommend a therapist. Of course, an internet search should be able to reveal therapists in or around the area.
When seeking a professional to help with past life regression, it's important to distinguish between a therapist who will place you under hypnosis and a psychic who will psychically tell you about past lives.
A past life regression can be interesting and informative. Sometimes, a person can become emotional while recalling certain memories. It's worthy to note that nothing can hurt you while under hypnosis.
Whatever has happened in the past remains in the past and for most people, while recalling memories, it's like watching the action take place on a movie screen. For those who believe in reincarnation, being regressed is like opening a window to the past.
Why We Need To Take A Look At The Way We Treat Prisoners And Do It Differently
The Facts:The USA locks up more people per capita than any other nation in the world. The rate is 668 per 100,000 people which equals over 2.3 million. There has been an increase of 500% over the last 40 years. Changes in sentencing law and policy – not change
Reflect On:What really goes on in many prisons? Why does this breed more violence, adds to social disharmony and increases mental illness issues? We also highlight prisons that are a shining example of what can be done to truly rehabilitate people.
"Violent offenders, more often than not, are victims long before they commit their first crime: A former inmate who spent two years in a Boston prison for robbery was given away by his mother, a heroin addict, by the time he was 5 — the same year her boyfriends began beating him up; when he was 8, he watched another kid get shot in the head in his housing project.
Another man, in and out of prison from age 18 to 33 for assaults and drug crimes, grew up getting routinely beaten by his mother and frequently saw neighbors get stabbed and shot in the New York community of his childhood." (source)
If you had been around violence, crime and poverty all your life, and this was all you had known, would it be any surprise that you too, may also end up committing crimes? Would you think it might be difficult to grow up as a 'good person' if all you had seen was the opposite of love?  Would you think that being forced into another repressive life, which was even worse than what you had experienced previously, would be good for you and would somehow turn you into a better person by the time your sentence ended?
No – of course, it wouldn't.
This is the reality of many prisoners face, that their time spent locked away for their crimes, actually makes them worse.  What does this do to society as a whole?  Do we ever really think about how this impacts all of us?
With the numbers of those incarcerated, increasing all the time, it is not hard to fathom the implications this has on all of us for the future.
'Corrections' Is A Term That Is Not The Reality
Whilst many prisons are called 'correctional centers' shouldn't they be a place of rehabilitation so that the prisoners become better people? So that they don't commit these crimes again, and instead start to contribute positively to society? The reality of what goes on inside prisons is often the exact opposite.  For those that have spent time in jail, there is a strong chance they will end up re-offending.  Texas for example, incarcerates more people per capita than any other country in the world, and suffers from a staggering 60% recidivism (re-offending) rate.
Shouldn't we take look at why this is so, and try and stop it from happening?
Hurt People, Hurt People
I know, you may be thinking that if a person has committed serious offenses, they deserve to be locked away, to do 'time' to pay for their sins? Yes – that is true.  However, what we don't often realize is that the way prisoners are treated in the majority of prisons often makes them worse, and they become even more broken, as prison life encourages more violence and increases mental instability.
If someone is never shown any kindness and compassion, will they ever become an example of this themselves?
The causes of crime are complex. Poverty, parental neglect, low self-esteem, alcohol and drug abuse can be connected to why people break the law. Some are at greater risk of becoming offenders because of the circumstances into which they are born. (source)
For the innocent victims of a false sentence – which you will always find in any jail –  can you imagine what these harsh and cruel environments would do to their own spirit?
With over 2 million people incarcerated just in the USA alone, there are over 11 million prisoners worldwide (source).  These are astronomical numbers and it is clear that there is indeed, a very big – and growing – problem, particularly in America.
This subject has so many layers that it is impossible to give them all the focus they need, and I do understand the reaction many people have to this subject; those that do the crime should pay the time. However, as a concerned citizen who believes that we are all actually spiritually connected to each other, I think it's important to highlight these issues.
The number of women in prison has been increasing at twice the rate of growth for men since 1980. Women in prison often have significant histories of physical and sexual abuse, high rates of HIV, and substance abuse problems. Women's imprisonment in femaleled households leads to children who suffer from their mother's absence and breaks in family ties. (source)
To become more aware of this problem, Netflix and Youtube have many eye-opening documentaries that highlight issues that I want to bring attention to, which are all mentioned below.
Another huge layer to all of this is, how many innocent people are actually in jails? Is the system breaking good, innocent people that were just in the wrong place at the wrong time and are in fact, terribly unfortunate victims of a failing 'justice' system?
Prisons Should Not Be 'For Profit'
USA prisons (and others around the world) are often run 'for profit', so the increasing numbers and overcrowded jails, may in fact, actually be all by design to line the pockets of powerful people and companies.
Because of this reach, the market for privatized services dwarfs that of privatized facilities. The private-prison industry's annual revenues total $4 billion. By comparison, the correctional food-service industry alone provides the equivalent of $4 billion worth of food each year, according to Technomic, a food industry research and consulting firm. Corrections departments spend at least $12.3 billion on health care, about half of which is provided by private companies. Telephone companies, which can charge up to $25 for a 15-minute call, rake in $1.3 billion annually. The range of for-profit services is extensive, from transport vans to halfway houses, from video visitations to e-mail, from ankle monitors to care packages. To many companies, the roughly $80 billion that the United States spends on corrections each year is not a national embarrassment but a gold mine.

Today, a handful of privately held companies dominate the correctional-services market, many with troubling records of price gouging some of the poorest families and violating the human rights of prisoners. But the problem doesn't end there. These companies are often controlled by private-equity firms, which through financial alchemy transform the prison-industrial complex into lavish returns for pensions, endowments, and charitable foundations. And, as successive administrations have ramped up immigration enforcement, they've also squeezed money out of immigrant detention. (source)
It begs the question, Is the prison system actually a legal human trafficking industry? Is it in their interests to keep them at overcapacity?
Coloured People Incarcerated In Higher Numbers
There is also a very high disproportionate amount of people of color compared to white in USA jails, which is of huge concern by itself.
The reality of what is going on inside the prison system makes for indeed, truly brutal viewing, but it is very important for us all, to beware of the reality. It is another part of our society that desperately requires great change because it does truly impact us all.
The USA, and other countries lock up many people for what are seemingly minor crimes. Some, as you will learn below, are almost unbelievable.
What impact does this have on the families who are left behind: a young child's father or mother taken away, leaving them for years, without that important role model in their lives.  What psychological damage does this do to them, what impact does this have on society,  and how will it impact their own futures?  Will they too, resort to crime, or drugs and alcohol one day?
On a positive note, I also show you what good is being done in some prisons around the world that are actually able to rehabilitate people in a way that is truly transformative. This is what we need to do for broken and hurt people, we need to help give them a purpose for taking control of their lives and making amends of the mistakes they once made.  Only then, will this help society.
13th
This documentary, available on Netflix is the best place to start if you are interested in looking at how the justice system became such a mess, you will see why it became an industry for profit, and why there are far more colored people incarcerated.
You will discover the very shocking untold history lesson about slavery and how it never really left the USA, coloured people were instead moved into the prison system for very petty crimes at an ever-increasing rate.
13th, a film by American Ava DuVernay, explores the intersection of race, justice, and mass incarceration in the United States. It was named 13th after the Thirteenth Amendment to the United States Constitution, adopted in 1865, which abolished slavery throughout the United States except as a punishment for conviction of a crime. 
Prisons that are run for-profit, mean that some people may go to jail for a long time, despite their offense being quite minor.  This also means that there are now many young people in adult jails.
In the USA it seems that it's very easy to be put in detention centers for seemingly minor crimes.  This robbing of their childhoods can ruin their entire lives which we will cover below when we discuss the documentary Kids For Cash.
DuVernay shows that slavery has been increasingly perpetuated since the end of the American Civil War through criminalizing behavior and enabling police to arrest poor men and force them to work for the state under what is known as 'convict leasing'  This factual documentary shows eye-opening statistics about the huge increase in prison numbers that are of colored people.
Ava examines the prison-industrial complex and the emerging detention-industrial complex, discussing how much money is actually being made by corporations from such incarcerations.
Kids For Cash
This is a great one to watch after viewing 13th, because it then brings attention to the concern regarding young children being put in detention centers, also for very petty crimes. These centers, are again, mostly run for profit.
The kids for cash scandal centered on two judges at the Luzerne County Court of Common Pleas in Wilkes-Barre, Pennsylvania. In 2008, two judges, Michael Conahan and Mark Ciavarella were accused of accepting money in return for imposing harsh sentences on juveniles simply to increase occupancy at for-profit detention centers.
This documentary shows the damage this can do to the individual, quite often exposing a typical 'naughty' pre-teen to horrific and frightening treatment which goes on in 'kid' jails, that they really aren't mentally able to cope with.
This, of course, can impact them for life, because of the trauma (imagine being 12 and not able to see your parents for months at a time, whilst being involved in, or witness to many extremely violent acts) they may themselves end up turning to violence in there just to survive, which then means they likely will end up staying imprisoned much longer.
Judge Mark Ciavarella was found to have forced thousands of children to have 'extended stays' in youth centers for offenses as trivial as mocking a school staff member on Myspace or trespassing in a vacant building.  How utterly ridiculous, and a crime in itself, that so many kids have been put away for these kinds of silly things.
This incarceration of minor offenses has led to permanent emotional trauma, and some victims have ended up committing suicide or becoming drug and alcohol addicts. This is what psychological trauma does.  A life, and families ruined because of money-hungry people in positions of power.
Thankfully, Judge Ciavarella was convicted on 12 of 39 counts and sentenced to 28 years in federal prison.
Whilst it is great that he has been locked away himself, it does not mean that the youth prison system is now a good one, they are still being run for profit.
Time: The Kalief Browder Story
This documentary series found on Netflix is an absolutely harrowing and gut-wrenching story of what goes on in many prisons around the world.  It is hard not to feel your own heart break after witnessing this horrific account of what maximum security prisons did to an innocent, young and good man who had a promising future ahead of him.
In 2010, 16-year-old Kalief Browder, from The Bronx NYC, whilst walking home from a party, was accused of stealing a backpack by police, and not only was he thrown in jail without a trial, but he was sent to one of the toughest adult prisons in NYC, Rikers Island.  If convicted, Kaleif faced up to 15 years in prison – for stealing a backpack no less.
This lengthy sentence seems unbelievable, yet this is how punishment is dealt out in the USA.  They are incredibly tough on minor crimes. It seems like any of us could be easily accused of something, thrown in jail, and unless we had money to pay for bail, we also may have to wait a very long time to have our case heard.  This is very wrong, and once again, the vulnerable, and impoverished people have to pay a price whilst those with money will have a much easier time dealing with the justice system.  When we look into the 'for profit' prison industry, could this be why they are so tough on crimes, and quick to send people to prison?
Sadly, Kalief's family were not able to afford his $3000 bail, so Kalief went straight to Rikers Island, a jail notorious for it's violent criminals and for being very poorly managed.  It is widely known as 'hell on earth' and somewhere no teenager should be found in.
Whilst waiting to have his hearing on the alleged crime, Kalief ended up spending an astronomical 3 years in jail experiencing what can only be described as completely disturbing and ongoing violent, physical and mental abuse.
Kalief, slight in stature and still a teenager, was regularly attacked by dangerous and much older gang members, and was thrown in solitary confinement for months at a time.  He often had food withheld from him, and never had any access to mental health programs.  Kalief was also often violently attacked by cruel prison guards.
Due to this ongoing inhumane treatment, and, not surprisingly, feeling so hopeless, Kalief tried to commit suicide under the watch of prison guards – who were later found to have cruelly taunted Kalief whilst he was doing this –  they took him down from the noose just as he was about to pass out, then they proceeded to violently beat him. This was not the last time he tried to take his own life in jail, yet nobody of authority helped him with his mental health issues.
This gruesome footage of what happened to Kalief was released to the public and is also shown in the documentary, and it indeed displayed this sickening and cruel treatment by the hands of the prison guards. This is the reality of many prisons, where the guards commit despicable crimes themselves.
Those guards, to this day, have never been held accountable for their own disgusting behavior against this innocent, young man.
Kalief never had his case go to trial, the 'witness' disappeared to Mexico, and after an unfathomable 30 separate visits to court to see if his case would, at last, be heard by the court, Kalief eventually was released.
Whilst Kalief was now a free man after 3 years of mental and physical torture, his mind was anything but, and his story does not have a happy eneding. After his release, and when the trial against the city began to try and receive compensation for his time in jail, Kalief wrote this:
"People tell me because I have this case against the city I'm all right. But I'm not all right. I'm messed up. I know that I might see some money from this case, but that's not going to help me mentally. I'm mentally scarred right now. That's how I feel. Because there are certain things that changed about me and they might not go back." He also said, "Before I went to jail, I didn't know about a lot of stuff, and, now that I'm aware, I'm paranoid. I feel like I was robbed of my happiness."
Kalief's unforgettable and deeply traumatic experiences caused such everlasting damage to his health and well-being. His time in jail crushed his spirit and most tragically, he wasn't able to cope with his haunting memories and how his mind had now become.
Akeem Browder, a prison reform campaigner, is the truly inspiring, fiercely intelligent, brave, older brother of Kalief, and has since started the Kalief Browder Foundation in honor of his brother's life:
The KBF strategies support youth and young adults, typically in middle/ high school and college, who were negatively impacted by the incarceration system and the school to prison pipeline particularly and labeled "At Risk Youth". We aim to enhance their social emotional learning skills through critical thinking exercises, relationship building lessons, mentoring through narrative change and skill building. The KBF has engaged the youth impacted by the incarceration system to shift into the role of leaders for systems change through its work in New York within it's legislative body. Listening to the community and its needs allowed us to develop a curriculum that speaks directly to the necessities that our youth and young adults face day to day. The criminalization of poverty, race and trauma has held our poor communities in its grips far too long for us to not find a way out.
Akeem has since been campaigning to get Rikers Island shut down. The documentary received much press and celebrity attention after it's release, but sadly whilst there has been a lot of 'talk' about Kalief's story, to date, no one has helped much financially to get the foundation seriously off the ground.  To make real changes, to hire staff and to run a foundation properly, funds are needed.
You can help keep Kalief's memory alive, and to support the foundation which strives to bring about much-needed change to the justice system.
Kalief's story deserves to be heard, in the hope that something good can one day come out of it.
When They See Us
When They See Us is a 2019 American miniseries which was created, co-written, and directed also by 13th director Ava DuVernay for Netflix. It premiered on May 31, 2019 and is a four-part series. It is based on the highly publicized 1989 Central Park jogger case and explores the lives and families of the five male suspects who were prosecuted on charges related to the brutal rape and assault of a woman in Central Park, New York City.
The series explores the shocking way that 5 innocent young males who were targeted for committing this crime against a young white woman in Central Park, just because they were black, and were in the park that night.  The film shows they were coerced into a false confession and there was actually never any solid evidence that they did it, yet the prosecution was still able to pin the crimes on all 5 boys.
After spending years in jail, they later ended up being exonerated, what they all experienced whilst in prison was truly horrific, especially Korey Wise, who having been beaten many times in jail – sometimes almost to his death – was often placed in solitary confinement for long periods at a time.
A truly harrowing scene in the film is of Korey (played by the brilliant Emmy Award-winning actor Jharrel Jerome) shouting 'Why doesn't anyone care about me?'.
This, I think sums up the prison system and how many inmates feel, innocent or not.
Whilst DNA evidence ended up clearing their names (how this came to be, is an extraordinary story in itself) and they are all now out of jail, their lives of course, have been forever turned upside down.  How can you get back that time, or how can you ever erase all of those horrific experiences? How can your brain ever really recover from that?
Whilst the exonerated 5 have been able to seek financial compensation, it took a whopping 11 years of fighting in court to be eventually given to them, and the money of course, does not make up for the time and the destruction of their health and mental well-being that they lost in prison due to a justice system that can often be anything but.
Many victims of false incarceration do not ever win any financial justice for their time spent in prison.
Those who targeted these boys, have not been punished for their own despicable behavior, which is another example of how the system gets away with their own criminal activity.
Happy Jail
I am now able to share with you now some more positive stories about what can be done in jails.
Happy Jail is a documentary that is currently streaming on Netflix. The story revolves around Marco O Toral, who became the manager of the Philippine jail known as CPDRC in Cebu province, known for a Michael Jackson dance video that went viral in 2007.  What is immediately fascinating is that Marco was a previous inmate of this exact jail for seven years.
I highly recommend watching this 5 part series as it is very heartwarming and inspiring in that you see for your own eyes, what compassion, kindness, fun, and joy can do for people who have ended up in jail due to the crimes they commit.  Marco Toral, is I think, an extraordinary human being, who was able to keep violence and drug use at a minimum, due to the way he treated the inmates.
Marco would meet every new inmate and treat them with kindness, often giving them money to use at the jail shop.  He would, of course, lay down the rules, and the punishment for breaking them was a painful paddle on the bottom, as a last resort.
Whilst watching Happy Jail, I was struck by how the prisoners were constantly smiling, seemingly enjoying their time, and this is because Marco allowed them to dance, play music, play games, and have their family members not only visit them each week but that it would be in close contact where they would come inside the prison.
I personally feel that perhaps it is enough punishment simply being locked away in the same building for years at a time, never being allowed out until their time is served.  Surely, during this time we can then work on encouraging people to learn from their own mistakes from a spiritual level? 
Marco received harsh criticism by the media and some government members as he was seen as being 'not tough enough' on the prisoners, but you perhaps you will see for yourself if you think this was the case.
Bastoy – Norway
Bastoy, which sits on an island in Norway, is quite an incredible place that is doing a remarkable job to rehabilitate prisoners. Inmates, who live in small houses, not cells, are required to look after the island, (which also has its own small shop) have work duties and responsibilities that require them to get close to nature and to work with others.   They learn to also look after themselves and learn to interact well with other people.   There are animals to look after and they can play music, learn cooking and study.
A Governor was interviewed for this short documentary (below) and I think what he said should be how all Governors look at their own prisons.
'I think my job as a Governer at Bastoy Prison is if I can put a person back into society who has actually been trained to be a good member of society'
Another guard said this:
"We punish them them by taking away their freedom, but we don't take away their life"
Halden Prison – Norway
Also in Norway, Halden Prison is known as the worlds most 'humane' prison.  It is designed with an architecture that takes into account it's surrounding nature, where prisoners have access to beautiful views of the land, because connecting with nature is good for the human spirit.  The warden's of Halden state that 'being imprisoned' is enough punishment.
Punta de Rieles – Urugay
Located in the Uruguayan capital of Montevideo, Punta de Rieles is known as "the prison from which nobody wants to escape".  It is set on a 100-acre property which has lots of outdoor space where inmates can live, work, do yoga, have pets, and play music. At Punta de Rieles, the focus is on helping prisoners prepare to go back into society after they leave.
The prison's director shared that their focus is to help the inmates be 'better' people than when they first arrived. Using 'repression' won't rehabilitate people. They allow their inmates to study and also teach them how to start up a business. The funds earned enable the inmates to purchase things from the prison shop, or they can save up for when they leave.  Punta De Rieles has a bakery, restaurant, brick factory, barbers, carpentry, and grocery stores.
Rehabilitation IS Possible
It seems very clear that the common way people are incarcerated today is simply not helping them become better people.
However, rehabilitation IS possible, and the way we can actually do this is seen in the last few documentaries above.
They all have a common theme, allow the inmates to have access to nature, to not be 'locked up' in ugly and depressing surroundings, give them responsibilities, encourage them to learn skills, have a purpose and above all, to be treated with compassion.
Whilst it must be said, that rehabilitating serial killers and very violent gang members might not be an easy task, it is something that must be attempted. Violence breeds violence so if we want to put an end to it, we have to see all people as human beings that may have had a very damaging upbringing which has affected their behaviour.
Pros of treating mental health with medical cannabis
After a series of research, scientists and psychiatrists have come to a feasible conclusion that cannabis could be a game-changer in alleviating the mental conditions reported in the special wards. Although these claims are underdeveloped from a therapeutic perspective, the use of medical cannabis to treat different health conditions is on the rise.
Many health professionals believe in the healing power of cannabis-derived products, such as cannabis seeds, given the positive improvements they see in their patients. The potential uses and legalization are, however, subject to several procedural reviews, evaluation, and scientific literature that seeks to unearth all the health effects of CBD and THC components.
According to some findings from an NCBI research review on the use of medical marijuana for the treatment of PTSD, 3 studies out of 5 gave positive results. The two negative studies also showed conflicting statistical findings in the worst PSTD outcomes and were eligible for dismissal upon careful scrutiny. The board also came to the conclusion that a higher percentage of patients with psychotic disorders don't tolerate or respond to conventional treatment options. This makes the cannabinoid system a novel mechanism for the treatment of such conditions.
Understanding Mental health
For several years, there has been a heated debate on how certain psychological conditions, neurological and mental issues could be grouped under psychiatric conditions. In an extensive report on the changes in diagnosis and classification of mental disorders published by the American Psychiatric Association (APA), it's clear that the whole concept of treating mental illness is rather complicated.
Mental disorders are classified as a wide range of conditions that affect thinking, mood and behavior. Under this are a number of health issues, some of which are mild while others are serious and can compromise the quality of life. Psychotic disorder, for example, is a mental condition in which a person is severely confused and loses touch with reality. Some of the common psychotic disorders often reported include; schizophrenia, brief psychotic disorder, delusion disorder, and paraphrenia. The other common psychiatric disorders including but not limited to; bipolar disorder, clinical depression, dementia, autism, PSTD, anxiety disorder, and hyperactivity disorder.
How can cannabis boost mental health?
As per several clinical experiments, it's no longer a secret that the active ingredients and extracts from cannabis Sativa plants have certain medicinal effects. Here are some of the mental health benefits of CBD and THC compounds.
Treating PSTD Symptoms
Post-Traumatic stress disorder is often associated with some unpleasant past experiences such as being involved in an accident, surviving a terrific death, etc. An increase in serotonin hormone levels has been linked to a decrease in PTSD related symptoms such as recurrent nightmares and insomnia. Medical cannabis can be prescribed besides other drugs or on its own to help boost the levels of serotonin hormone production in the brain.
Treating Schizophrenia
Common symptoms with this disorder are hallucinations and speech problems. With the ongoing studies on the health benefits of cannabis, one research has shown possible positive results. In the study, it's concluded that cannabis can play a critical role in alleviating symptoms of schizophrenia and dementia. It can be linked to the antipsychotic effects of CBD on the brain. One can surf the net for Medical marijuana Canada and can find various trusted retailers that provide doorstep delivery of high-quality strains.
Managing stress levels
Stress is more like a treatable disease with known causes and medication. Everyday activities, from how you wake up in the morning to the way you handle your daily chores can put an extreme amount of pressure on your health. While dealing with stressful situations, we engage our minds & emotions and the body responds by releasing cortisol, the stress hormone.
This hormone subjects the body to the "flight or fight mode," and soon the blood pressure increases, heart rate escalates, and the pupils dilate. To alleviate these symptoms and bring the body to the usual way of doing things, cannabis and its related products provide fast results.
Nowadays, one can procure high-quality CBD products from the comfort of there home from trusted sources like bc dispensary online. The power of hemp oil in alleviating stress levels in the body is unparalleled. The nano-enhanced CBD components in oil travel through the bloodstream and help in calming the body, nerves, and the cannabinoid system. This, in turn, uplifts the mood, stops panic attacks, and with time, you can relax and focus on other things.
Conclusion
While recent studies are not very conclusive, it's clear that positive progress is being registered on the use of cannabis with patients suffering from different mental conditions. The other benefits of cannabis to people with psychiatric disorders include; improved quality of sleep, improved cognitive abilities and reduced symptoms of anxiety & depression.
Screen Every Student For Childhood Trauma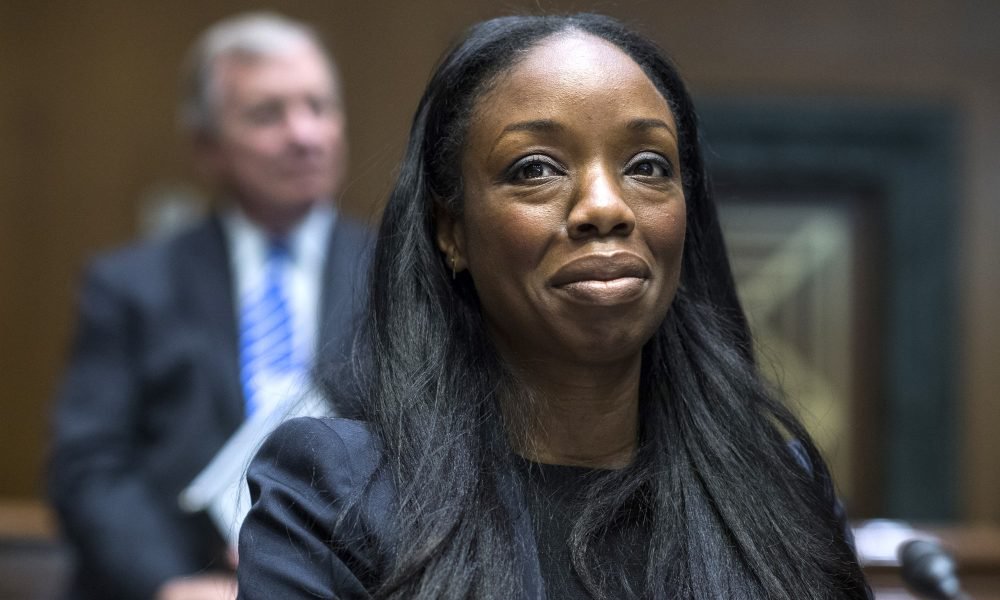 The Facts:
California's first surgeon general Dr. Nadine Burke Harris has a dream to screen children for childhood trauma before entering schools in an attempt to help them process these experiences to avoid developmental issues.
Reflect On:
Is it time we take an entirely new societal and cultural approach to the emotional challenges we collectively face? Is it time we take personal responsibility for the communities we live within?
California's first surgeon general, Dr. Nadine Burke Harris, has an ambitious goal to screen every student for childhood trauma before entering school. Dr. Harris has dedicated her career to changing the way society views and responds to childhood trauma. This is a worthwhile effort as research shows childhood trauma affects brain development and it will build a society that is more empathetic to all and unique situations.
Why it matters: While some feel this is not the job of state to determine this, and in the wrong hands this could appear to be a pharmaceutical nightmare, it appears Dr. Harris' specifics are going in the right direction. Reframing 'disorders' doctors simply don't seem to understand is an important step in helping kids.
"One thing that tipped me off was the number of kids being sent to me by schools — principals, teachers and administrators — with ADHD […] "What I found was that many of the kids were experiencing signs of adversity, and there seemed to be a strong association between adversity and the trauma they experienced and school functioning."
Already, Dr. Harris' research team has found that kids who had experienced severe trauma were 32 times more likely to be diagnosed with learning and behavioural problems than kids who had not. Further pointing to the fact that many of the challenges we face in society come from challenging times and emotions that never get processed.
We live in a time where emotional intelligence and self-awareness are extremely undeveloped across the globe, and this is not being taught to enough people, especially at a young age.
The conscious takeaway: There is no doubting the fact that we need more community in our world. And while people doubt the creation of community in the wrong hands, it doesn't mean all have nefarious intentions. Raising awareness about topics such as this whereby a leader truly feels that blanket statements like ADHD don't really tell us anything about a child and we must look deeper, is a great thing!
Imagine a world where education and societal culture did focus on things like emotional intelligence and helping people process their challenging experiences? We all know telling someone to just 'buck up and let it go' hasn't brought us to a good space, perhaps it's time for an entire cultural shift? This, after all, has been what we have been creating here at Collective Evolution for the last 10 years.
This story very much plays into steps 2, 3 and 4 of the CE Protocol. Awakening neutrality within people, deprogramming our limitations and then living aligned with our true and authentic self.
"When you have a whole community making real change, you can have a big and lasting change." – Dr. Nadine Burke Harris
Looking deeper: Currently, the approach to children who are 'problems' in school is to get rid of them or medicate them. In fact, there are over 20 million schoolchildren who are being prescribed stimulants and psychotropic drugs according to Citizens Commission on Human Rights. Most of the public is not even aware of this. While big pharma profits huge with an unconscious approach to these challenges, society suffers greatly.
It's truly time for something different, and all you have to ask yourself is are we capable of creating more peace within our youth and society? If yes, a new approach is needed.