Recorded tape revealed: Roswell officer speaks from the grave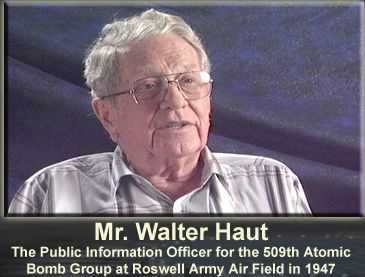 A Lieutenant Colonel and Press Officer at Roswell Army Air Field (RAAF) in 1947 left a testament to the reality of fallen ET in a rare audio recording that was meant to be heard after his death. A portion of it is revealed here publicly for the first time.
It is in this taped message that Walter Haut (a decorated bombardier and Purple Heart recipient) first openly acknowledged his personal witness to an alien-piloted craft found on the desert floor in New Mexico. And people who knew Walter well have now come forward about what he had said about the matter very early on- and why he did not release all of this information until the winter of his life.
Walter would of course go on to sign a notarized declaration in December, 2002 of his full knowledge of the Roswell incident as a piloted, extraterrestrial event. This was famously reported in mainstream media based on the publication of the bestseller Witness to Roswell and the work of the book's authors Tom Carey and Don Schmitt.
But it was four years before this in 1999 that Walter Haut had admitted for the first time to someone outside of a small circle what he knew about the entirety of the Roswell event. And he allowed it to be recorded.
Like the notarized affidavit, Walter did not wish this 1999 recorded confession released until some point after his death, which occurred in 2005 at age 83. This enabled him to honor his oath during his life to the ultimate secret: the recovery and retrieval of beings not from earth.
As Press Officer at RAAF in July of 1947, Walter Haut composed the famous Press Release that was dictated to him by Colonel William Blanchard, Base Commander and close personal friend.  Walter was made to state that the "flying disc" reported crashed near Roswell earlier was now known to be merely an errant weather balloon, initially confused as something more. The release was carried in the Roswell papers and the world over.
In 2002 Walter elected to come clean for history about what really had happened. None of the press reports he was made to distribute were true. Walt said that there was in fact a small craft that was piloted that had crashed. He saw it and the debris and one of the extraterrestrial beings.  This announcement made headlines and brought Roswell back in the news like never before in the preceding 60 years that the crash had occurred.
In 1999 pioneering New Mexico researcher Wendy Connors interviewed Walter in-person for the record about Roswell. She was tenacious in her questioning. She was accompanied by one of her associates at the time, Dennis Balthaser.
Wendy is now in  poor health but has graciously and generously entrusted me with access to her years of research materials, now in the care of an archivist located in the Pacific Northwest.
In the interview, tape running, Wendy Connors asks Walter about his knowledge of any beings that may have been associated with the craft that fell at Roswell. Walter hesitatingly replies to her:
"It was a relatively small body, comparable to, oh, maybe to an 11 year old or a 10 year old child."
In other parts of the tape (hopefully to be released in its entirety at a later date) Haut does say just a bit more.
He speaks of the childlike body having been partially covered by a tarp.
He also speaks of having personally witnessed the craft wreckage from the crash stored in a hangar at the base after the crash and offers details on this.
He makes mention that the bodies may have been taken to Lovelace Clinic afterwards.
Here is a 26 second snippet of the recording, in MP3 format:
http://others.homestead.com/Haut.mp3
Very little known is that Walter did give hints to the ultimate secret that he had held- to a very select few.
Robert Shirkey was the Base Operations Officer at RAAF in 1947. Before he passed, Shirkey told his son that back in 1989 Walter had personally confessed to him that he had he has personal knowledge that the object that crashed in the desert could only have been from another world, and that he had seen it.
Lloyd E. Nelson was a PFC who clerked for Haut in the RAAF Public Information Office in 1947. He remembers Walt coming into their office at the time and showing to him small pieces of wreckage debris including an I-Beam that was small and had writing on it. He was also shown a ceramic type piece of material that appeared broken off. Both Officer Jesse Marcel who was confirmed at the site and Walter told Nelson to say nothing.
This confirms details of Haut's much later signed confession in 2002. In the early 2000s, Nelson called Walter to find out more about the material. Nelson said, "To my dismay, Walter would not confirm to me anything. He knew that I was there but he would not admit it, not even to me."
Base Finance Officer Richard C. Harris told Roswell researcher and author Kevin Randle in the mid-1990s that Haut did know about the bodies from the crash having been stored in the base hangar. He knew this because Haut asked Harris at the time of the event if he would like to see them. Harris, apparently not wishing such a sight, did not.
Fred Wilcox (a civilian employee at Roswell Army Air Field in 1948) was an acquaintance of Haut. In 2000, Wilcox said that in 1955 a mutual female friend of theirs' told him that Walt had confided in her privately that he was actually at the crash scene and that there were alien bodies.
Walt's wife "Pete" Haut said that for years after the crash incident that Haut received visits from an Air Force Intelligence officer that he knew from his days in the service. Pete states, "Anytime that there was a 'flap' about UFOs in the news anywhere in the country, he would show up. He would always manage to talk about hos the Air Force had explained away this sighting or that."
Towards the end of his life, Haut himself said that he would receive regular phone threats for many years after the incident. He said to one researcher, "There were so many calls I lost track of them- about 20 years of it."  One of these calls was from the retired Colonel son of a late General who told Haut, "Lieutenants should know how to keep their mouths shut."
Among Walter's personal affects were found Christmas cards from the former head of the CIC intelligence at Ft. Worth, TX, Milton Knight. One of the cards read, "I still say that there were no bodies at Ft. Worth."
We hear in his own words here (with more to follow) that Walter admits his personal witness to the ET reality of Roswell. And we see here that others from his far past were privilidged to know his secret. This shows that Walter Haut was not in any way "coached" about his 2002 affidavit, as some critics suggest. It shows that he was of sound mind and that he offered the final secret of the found bodies willingly, if not reluctantly.
Hollywood UFO stories are becoming much more realistic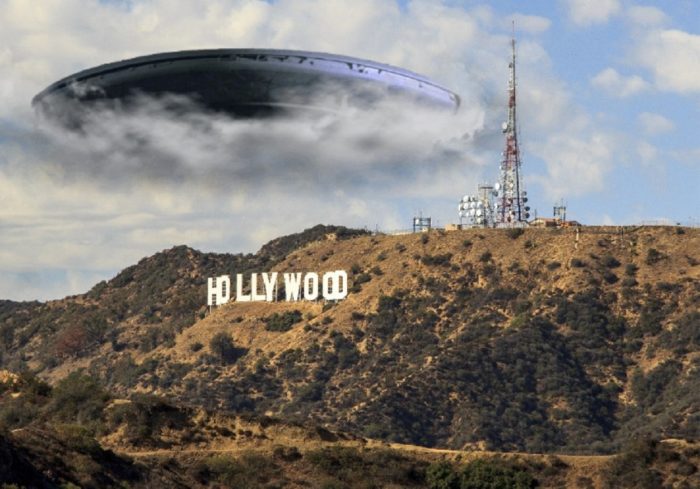 The Pentagon admits that UFOs are real. So Hollywood is doing a flurry of movies and TV shows about how we should look for them.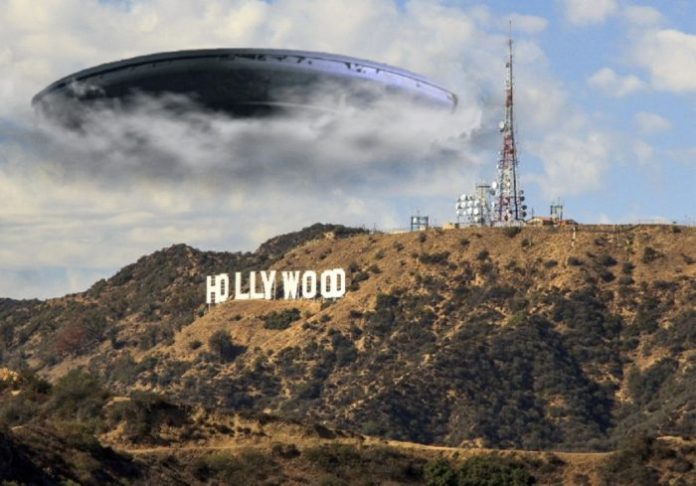 UFOs are everywhere and Hollywood noticed it. Talking about UFOs is no longer something conventional, with the former Blink-182 singer, Tom DeLonge, causing the US military to admit they have UFO videos.
Small and large screens have always shown aliens and UFOs. From movies like Close Encounters of the Third Kind to The arrival and even the franchise The Avengers, bizarre aliens and their vehicles arrived on Earth and this has caused audiences around the world to question the existence of extraterrestrials. But there is a greater focus on UFO hunters in Hollywood.
Robbie Graham, media critic and author of "Silver Screen Saucers: Sorting Fact from Fantasy in Hollywood's UFO Movies", said:
I think it's fair to say yes, and that this resurgence in popularity is a direct result of the 2018 Pentagon revelations, which captured the attention of mainstream media (in the U.S.) like no UFO story in decades. This helped to legitimize UFOs as a topic of dominant debate and opened up new lines of scientific and political research for TV producers who are always looking for new approaches to this enduring and popular subject.
Recent researches indicate that just over half of Americans believe that UFOs exist and a third believe they are alien spaceships. Graham is not entirely convinced that UFOs will be the next big thing. But he points out that young people are being drawn to the subject like never before.
Graham stated:
It seems that ufology is not as stupid as it was before, thanks to an influx in recent years of relatively young and modern researchers who were attracted to the subject through its new legitimacy. Ufology was once an old person's game; now it's a youth game.
In 2017, former Blink 182 frontman Tom DeLonge, publicly announced his UFO / technology / media company, To the Stars Academy, along with an article from New York Times announcing a secret Pentagon program designed to study anomalous phenomena. Young UFO enthusiasts have turned to social media, #UFOTwitter has become a real hashtag and the once invisible UFO speech has become incredibly public.
Aiden Gillen told the Motherboard in an interview:
I think people are more open to considering it a real phenomenon than just a psychological one.

I suppose you could have said this also in the 50s and 60s, in the age of science, that people would be more open to the idea that we are not alone in the universe. I am also fully aware of how unlikely we are to meet.
Gillen, known for playing Littlefinger's role in game of Thrones from HBO, interprets the Dr. J. Allen Hynek at the Project Blue Book of History Channel, what returns next week.
Blue Book Project is a fictional TV series about the Air Force's infamous UFO investigation program of the 1950s and 1960s with the same name.
Gillen said that humans are naturally curious about UFOs:
It is inevitable that you will ask yourself. This is something that people have been doing since we started supporting ourselves as a species. 'What's up there?' It's always been, 'What's up there?'
Although Gillen does not think the government should spend large amounts of money chasing UFOs, as there are more pressing problems, he thinks that talking about UFOs is no longer taboo.
He explained:
I think there is something that is getting cool about UFOs. It's easier to talk or reference [sobre eles]. I feel that Immediate Third Degree Contacts is one of the coolest films of the 70s, and when that role came out, I thought, "This is really cool ..
Although TV dramas like fictional Blue Book Project, UFO-themed programs still have a long way to go.
Graham said:
They depict presenters chasing lights in the sky in jeeps while wearing night-vision goggles and noisy walkie-talkies (radios). It is absurd and devoid of educational value. However, it doesn't have to be that way, and this wave of factual UFO TV shows is likely to reflect a more serious tone that the mainstream media has started to adopt on this topic. Certainly, UFOs are 'selling' like never before. They are a hot property in the TV area at the moment and everyone wants a slice.
Physicists say Tic-Tac UFOs can cover interstellar distances
The implications of this study are striking and show that efforts to uncover UFOs are being continued in all areas.
A study carried out by physicists and scientists at the University of Albany and the Scientific Coalition for UAP Studies examined the flight characteristics of so-called Tic-Tac UFOs:
Estimated accelerations range from almost 100g to 1000s of gs, with no air disturbances observed, no sonic noise and no evidence of excessive heat proportional to the estimated minimum energies. According to the observations, the estimated parameters that describe the behavior of these ships are anomalous and surprising.
As a basis, video recordings / known data were used, as well as testimonies from the pilots. The study believes that UFOs are likely to be very advanced vehicles:
The estimated extreme flight characteristics reveal that these observations are either fabricated, or seriously wrong, or that these ships exhibit much more advanced technology than any known spacecraft on Earth.
The flight maneuvers observed also suggest that these vehicles would be able to travel interstellar distances in a short time:
The observed flight characteristics of these ships are consistent with the flight characteristics required for interstellar travel, that is, if these observed accelerations were sustainable in space, these ships could easily reach relativistic speeds in a matter of minutes to hours and cover interstellar distances in a matter of days to weeks, adequate time.
Due to the credibility of the witnesses and the technology used to document these encounters, scientists do not believe that these encounters are measurement errors or fabricated data:
The number and quality of the witnesses, the variety of roles they played at the meetings and the equipment used to track and record the ships favor the latter hypothesis that it is a technologically advanced ship.
Vatican prepares conference on extraterrestrial life
A conference with an extraordinary theme will be held at the Vatican on February 12: The Universe and Possible Encounters with Other Civilizations.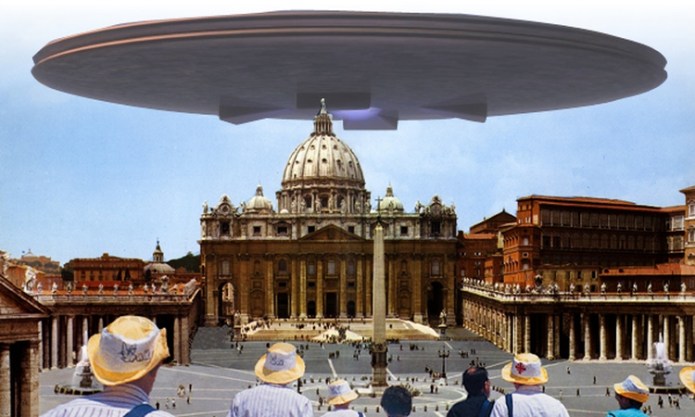 As is known, Catholicism represents one of the most important religious currents in the world, it has an ancient and modern cultural heritage.
Accumulated information from several centuries suggests that UFO students know that this organization knows more than it needs to recognize encounters with alien races and the existence of unknown flying objects.
From 2 March 2020, the Vatican will allow several researchers from various countries to access information from the end of Pope Pius XII's pontificate, that is, from 1958 to the present day.
The Vatican is considered one of the most important centers of historical collection in the world. It has about 150 thousand documents, 650 different files in an extension of 85 linear kilometers of shelves, which are said to allow to know 8 centuries of history.
Everything suggests that there may be an opening for the revelation of the existence of extraterrestrial life in the universe and, possibly, be in our world.
On February 12, the conference will be held under the title: The Universe and Possible Encounters with Other Civilizations, sponsored by Nazionale Ufological Center, an Italian organization that has members related to the Vatican and the Italian government.
It will be presented by Vladimiro Bibolotti, a freelance journalist, aware of the UFO phenomenon since 1975, and a member of this Center since 1995, of which he was president until 2019.
Bibolotti has an experience that accredits him as a specialist in ufology. He also has connections that connect him to the Vatican.
Bibolotti mentioned in 2014 that:
"if massive contact occurs or the existence of extraterrestrial life is revealed, all religions would have to join new scenarios, in addition to creating another worldview".
This Center is related to the organization founded by Tom DeLonge, who participated in the public release of US Navy UFO videos.
In 2019, the UFO phenomenon was marked by the recognition of American agencies, which are taking a new turn in their knowledge.
Within the clergy, what is related to the UFO phenomenon is considered strange and denied, but supposedly they would be changing their irreducible positions.
Of course, ufology and the Vatican have more in common than we want to recognize, and everything suggests that some answers can be found in their archives.
Perhaps this opening can be significant so that, once and for all, it is established that we are not alone in the universe.