Recognition at last for woman who saw fairies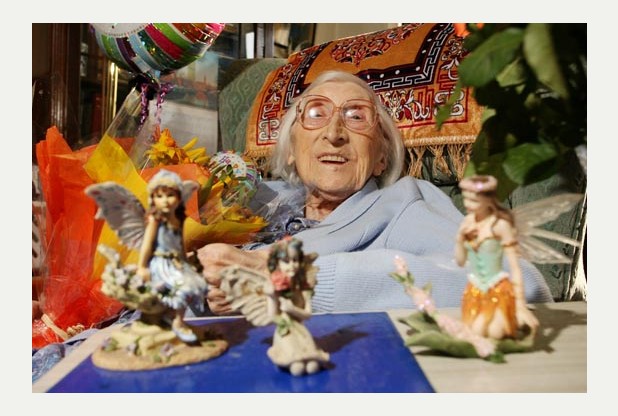 Three years after the author's death, a long-neglected manuscript on alleged fairy sightings has finally been published. Jeremy Lewis hears from those who knew Marjorie Johnson.
FAIRIES at the bottom of your garden? Countless people claim to have seen them and their experiences were recorded by an eccentric Nottingham spinster who lived to 100 and whose book has finally been posthumously published.
Marjorie Johnson, honorary secretary of the Fairy Investigation Society, was born in Bakersfield in 1911, lived in the same Carlton house for almost all her life and died three years ago.
Her one regret was that the book she wrote in the 1950s, Fairy Vision, was not published in her lifetime – at least, not in English.
"Very few books have passed through birth pangs as difficult as this one," says historian Dr Simon Young, who has written the foreword to the work, newly published under the title Seeing Fairies.
"It all began in 1955 when she began to put together the material. She sent the impressive collection of fairy sightings to publishers in Britain and in Ireland but she had no luck.
"A fellow fairy enthusiast found a home for Seeing Fairies with a publisher based in, of all places, Germany. One can imagine Marjorie's pride but also bewilderment as she, at 89, finally held in her hands her life's work in a language she could not read."
In his foreword, Dr Young adds: "If this sounds like the universe playing a cruel joke, the punchline had not been delivered. In 2004, when the author was 94, it was translated into Italian. Another book that Marjorie could not read."
Although published in the United States, at least her work can now be read in English and believers in fairies, and the curious, can absorb reports collated largely through members and contacts of the Fairy Investigation Society.
The organisation was founded in 1927 by naval scientist Quentin Craufurd and its members included several men and women with interests in spiritualism and the esoteric belief system known as theosophy. Walt Disney was a member. So was Air Chief Marshal Lord Dowding, victor of the Battle of Britain.
Marjorie Johnson became a member after years of fairy sightings. In 1936, when she was 25, she wrote to John O'London's Weekly Magazine describing her experience, as a child, of seeing an elf in her bedroom.
As secretary of the society in the post-war years, she collated countless reports of fairies – pixies, elves, call them what you will – scores of which are detailed in her book.
Ada Constable lived in an isolated bungalow near the Notts village of Walesby. Her son was gazing intently through the window, so she asked him what he was looking at. "The funny little man," he replied.
The mother asked the boy to describe him and he reported "a fair description of what she associated with a dwarf or gnome, wearing a long, pointed cap. What was he doing? "He's working in the beans, mummy."
The date of the Wellow sighting is not recorded but we know that Nottingham woman Mrs L F Small's experience dated from 1940. Again, little people are involved.
Looking into her garden through the French windows, "she became aware of two little gnomes about one foot high, standing pointing to where the first crop of tomatoes should be," the book records.
"A short time afterwards… she became conscious of somebody at her feet and on looking down she saw two little gnomes holding a basket of green tomatoes. She felt they were trying to tell her something.
"She opened her mind to receive their message, which was to the effect that if she gathered the tomatoes at once, while they were green, and wrapped them up and put them in a dark place to ripen, she would still have a good crop. When they realised she had understood them they walked solemnly away."
So who was Marjorie Johnson, and what was she like?
She lived almost all her life in a house in Brooklands Road, Carlton, to which her family moved when she was a child.
"She was a legend in the neighbourhood, as you can imagine," said Dr Young, who is based in Italy. "She remembered seeing German zeppelins flying over the city during the First World War.
"During the Second World War she and her sister were volunteers for the night watch, trekking the streets round where they lived, checking that all was well and no chinks of light were visible from homes during the blackout.
"She was related to Valentine Marshall, who was the youngest person ever to be deported, at 17 years old, to Australia for alleged involvement in the Colwick riot of 1831.
"She had lots of stories of odd 'ghostly' experiences, some in her work places and locations in Nottingham and further afield."
Marjorie is warmly remembered by Jean Bullock, of Eastdale Road, Carlton, a retired community care assistant with Notts County Council. Mrs Bullock was her home help but, after retirement, remained a friend and regular visitor and was with Marjorie when she died in 2011.
"Going through her front door was like going into another world," recalled Mrs Bullock, 71. "When she had a tale to tell, Marjorie would brighten your world. She told me how DH Lawrence and his wife, Frieda, once came to tea Marjorie had been to college with his niece. That's how they knew each other.
"She had been a secretary and her handwriting was beautiful. And if you wanted to know how to spell a word, she always knew."
Like her sister Dorothy, to whom the manuscript was dedicated, Marjorie never married. She often talked about her book, said Mrs Bullock. "She occasionally would get royalty cheques from a man in Germany. She talked a lot about fairies. The room at the back of the house was full of them: pictures, mugs, pottery. I sometimes felt sure I was going to see a fairy myself. When she was on form, you could spend hours with her."
In his foreword, Simon Young adds: "She did not live to see her book brought out in English, but with her strong beliefs in the survival of the soul, she assumed that one day she would witness this happen 'from the other side'."
Plymouth, UK paranormal investigators receive major spike in calls over June, July
© John Allen
Ghost hunt- search for paranormal activity at Palace Theatre.
Sarah Waddington
Plymouth Live
The scorching heatwave is being blamed for causing a massive increase in paranormal activities in people's homes around the South West region.
This is according to ghost hunter expert Gary Parsons of the Plymouth Paranormal Investigators (PPI), who says they have received a "major spike" in the number of calls during the past two months.
Some people have even been afraid to enter their own homes.
Mr Parsons said: "We have received a major spike in the number of calls during June and July, with people reporting scary supernatural phenomena, and one couple almost afraid to go into their own home because of poltergeists, and residual energies making things move."
The team of ghost hunters at Plymouth Paranormal Investigators have been in the ghostly business for years and use highly specialised technical equipment to find answers to the unexplained, and free homeowners from unwelcome spirits.
Technical paranormal expert, Robert Bryant, said: "With temperatures soaring its having an unexplained increase in paranormal activities. We use a number of items to communicate with energies and especially our Huff Wonder Box. It is designed to search out unexplained orb lights, eerie voices, and deadly spirits.
"On a recent house investigation, my body was taken over by a dead priest and refused to leave until it was ordered to leave by my colleague Amanda Oriana."
The PPI attend haunted locations across the UK, and take part in professional paranormal investigations.
The team have a Dartmoor Mini Bus tour coming up on the August 18, and investigating eerie sites in the early hours of the morning, and a mediumship evening with Sarah MacNeill, on Friday, August 17, at the George Inn, Plympton.
If anyone believes they are experiencing a haunting or other paranormal phenomena you can contact their Facebook pages for help.
Trailer for paranormal documentary 'Hunt For The Skinwalker' released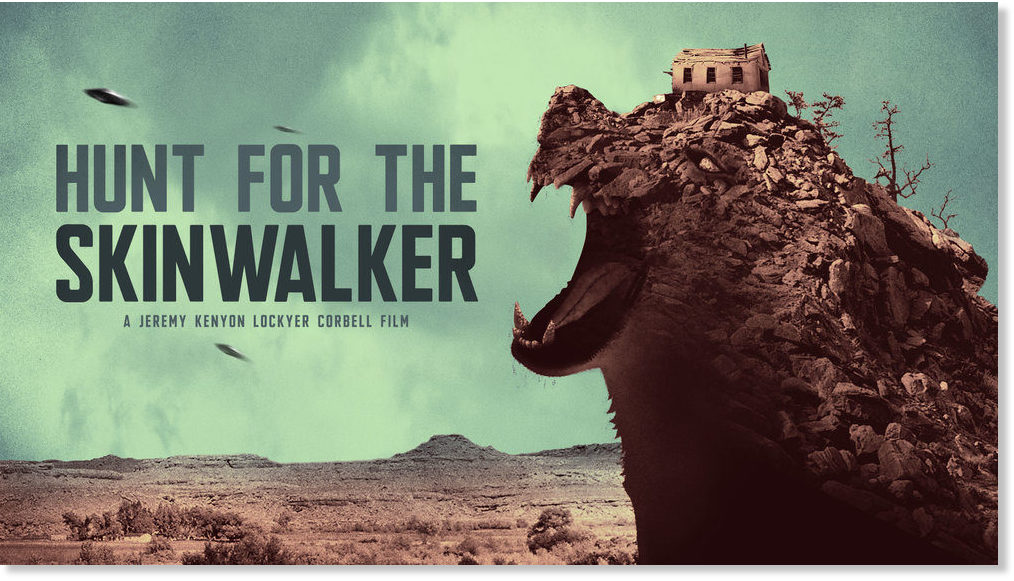 "Nobody knows what we're dealing with…" The Orchard has released a trailer for a creepy documentary titled Hunt for the Skinwalker, made by filmmaker Jeremy Kenyon Lockyer Corbell.
This doc film is about the "most intensive" scientific study of a UFO and paranormal hotspot in human history, a place in Utah known as Skinwalker Ranch.
A scientific study first began in 1996, including "PhD-level investigators". Additionally, there's a rumored secret government-funded investigation looking into whether or not there's anything to actually be found out there. "The shroud of mystery hanging above Skinwalker Ranch and the Uintah Basin has fascinated director Jeremy Corbell for years. He finally journeyed to the property to interview eyewitnesses – including the new owner of the ranch – and uncover rare, previously unreleased recordings."
This looks like an unsettling paranormal documentary, but I also can't really tell if it's all fake and being sold to us like The Blair Witch Project. If you're into UFOs and aliens, you should check out this.
Here's the official trailer (+ poster) for Jeremy Corbell's Hunt for the Skinwalker, direct from YouTube:
The Montauk Project Is Yet Another Proof The Government Achieved Time Travel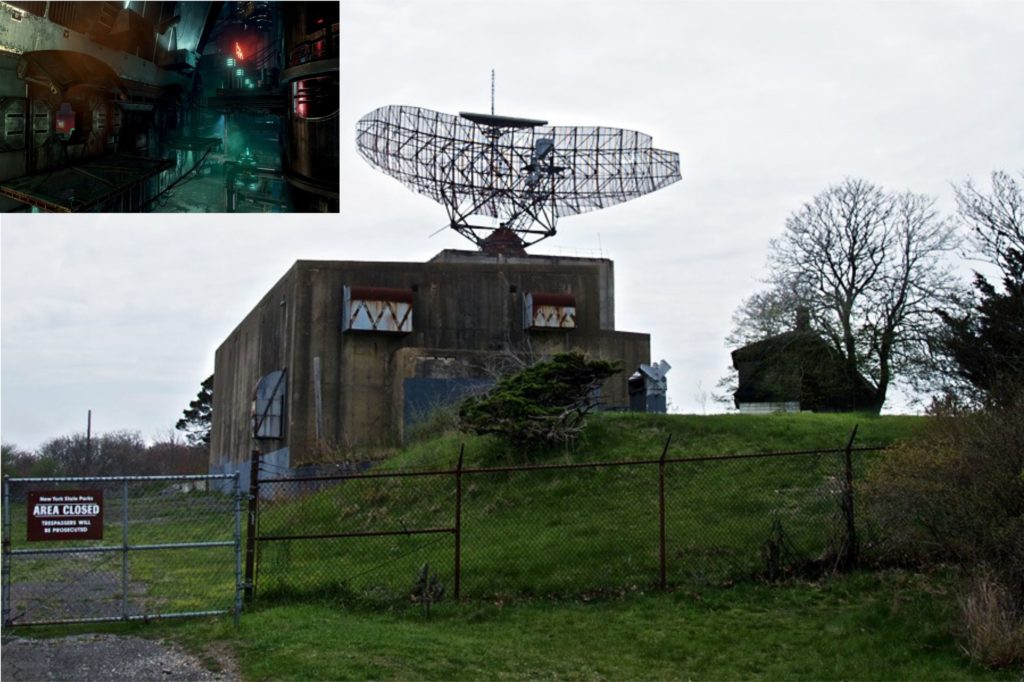 Proceeding from the Philadelphia Experiment, the military supposedly carried yet another secret program at the Camp Hero Air Force base on Long Island, known as the Montauk Project.
The program involved different studies, such as psychotronics, black hole simulations, and weather control. In order to perform experiments, it worked with a shadow company, the Brookhaven Institute, along with the government's cooperation.
According to their website, this company examines a plethora of studies regarding nuclear and high energy physics, superconducting magnets and condenses matter physics.
Along with the unit of energy, the company further attributes for multiple thriving discoveries and inventions.
Their bad side is that they suffer from many lawsuits over radiation and contamination. Radiation doesn't affect only its employees but for the surrounding environment too.
Preston Nichols is a man who claims he worked on the experiments that took place in the Brookhaven Institute.
According to him, abundant psychic research was conducted on excellent mental minds and children as well.
Some experiments successfully performed the materialization of objects, teleportation and creation of black holes.
Duncan Cameron was a person whose statement as a psychic purported to reveal the evil nature of the experiments.
Many believed he is, in fact, the brother of Al Bielek who said he achieved to travel through time in the Philadelphia Experiment. During his period in the Montauk Project, Cameron underwent tests in the Montauk Chair.
The Montauk Chair is a consciousness augmentation object where he could obtain a secured time loop between the Montauk Project and the Philadelphia Experiment.
In collaboration with Nichols, Cameron worked on a project so-called The Seeing Eye. He used his psychic abilities and a lock of a person's hair to directly enter his mind and affect his thought.
The project came to an end on August 12, 1983 – precisely 40 years following the Philadelphia Experiment.
Cameron's psychic capabilities freed an abnormality which devastated much of the base. Therefore, the military slowly decided to finish up the project.
The ones who participated in the Montauk Project were later said to have been brainwashed. However, many of them claim they regained their memory after some time.