Rainforests Adapting to Global Warming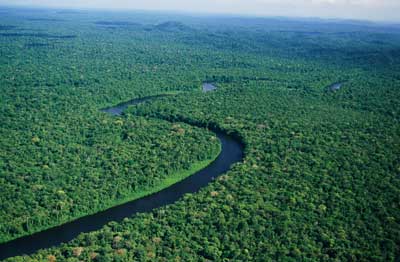 Man is doing his best to destroy the Earth's resources, but nature has a way of adapting and resisting. James Fleure reports for Science Recorder:
A team of researchers, led by Dr. Chris Huntingford from the Centre for Ecology & Hydrology, has discovered more evidence of rainforest resilience to global warming. Their findings reveal that tropical forests are less likely to lose biomass due to global warming than climatologists previously thought. According to the BIOMASS Energy Centre, biomass is biological material derived from living, or recently living organisms.

Researchers undertook the most comprehensive study yet of the risk of tropical forest dieback due to global warming. They contend that their results have significant implications for the role of tropical rainforests in the global climate system and carbon cycle.

Researchers utilized computer simulations with 22 climate models to examine the response of the tropical forests in the Americas, Africa and Asia to greenhouse-gas-induced climate change.

They discovered loss of forest cover in only one model, and only in the Americas. They also discovered that the biggest source of uncertainty in the projections to be variations in how plant physiological processes are represented.

Although the study reveals more evidence of rainforest resilience to global warming, the study also shows where significant uncertainties lie in pinpointing how ecosystems act in response to global warming.

"Uncertainties are associated with different carbon stock responses in models with different representations of vegetation processes on the one hand, and differences in projected changes in temperature and precipitation patterns on the other hand," wrote the authors in the study's abstract…

[continues at Science Recorder]
Life on Earth can be explained by asteroid-eating bacteria
A new study suggests that asteroids can be a food source for living things, more specifically a microorganism called  Metallosphaera sedula , a metal-eating species.
Metallosphaera sedula  is a species of bacteria-like microbes, originally isolated from a volcanic field in Italy. The first part of the name can roughly be translated as a "metal mobilizing sphere," while the word "sedulus" means busy. This describes the efficiency of these organisms in mobilizing metals, including those found in asteroids.
According to research led by University of Vienna astrobiologist Tetyana Milojevic, these microbes derive their energy from inorganic substances through oxidation, and can collect energy sources faster from extraterrestrial rocks than from simple ancient terrestrial minerals. Milojevic explains that the study was conducted to find "microbial fingerprints" left in meteorites. "This should be useful for tracking life-seeking biosignatures in other parts of the universe," she concludes.
This kind of research, according to the astrobiologist, can provide her colleagues with "little tips" on what they can look for in their search for alien life. "If there was ever life on another planet, similar microbial fingerprints may still be preserved in the geological record," she said.
The team examined how Metallosphaera sedula  interacts with NWA 1172, a rocky meteorite found in northwest Africa that contains about 30 different metals. Using various spectroscopy techniques and an electron microscope, the researchers documented the signatures left by the organism. Thus, they found that M. sedula  is able to consume extraterrestrial material much faster than it does with terrestrial minerals, resulting in healthier cells.
While terrestrial minerals provide only a few nutrients for the microorganism, "NWA 1172 iron is used as an energy source to meet M. sedula's bioenergetic needs  as microbes breathe due to iron oxidation," Milojevic explained. The wide range of metals in NWA 1172 can also be used for other metabolic processes, such as accelerating vital chemical reactions within cells. And because the meteorite is so porous, it can promote M. sedula's improved growth rate.
That means iron meteorites could have brought more metal elements and phosphorus to Earth, making life's evolution easier, according to Milojevic. In addition, research may also support the panspermia hypothesis, an idea that cannot yet be substantiated, but it is not ruled out either, as scientists have not yet completely unraveled the origin of life on our planet. And Milojevic is interested in exploring this possibility: To do so, her team plans to "test the survival of  M. sedula  under simulated and real environmental conditions from outer space," the astrobiologist said. The plan, however, will have to find the funding needed to send the microorganisms into space.
Latimeria found, lived on our planet long before the dinosaurs
The unique fish Latimeria chalumnae, also called "Coelacanth", lived on our planet long before the dinosaurs. They were long thought to have disappeared around the same time, about 65 million years ago.
However, after 1938, when the first Latimeria was officially discovered by chance, it turns out that the Latimerians did not die, but live in the deep waters off the east and south coasts of Africa.
Later, a second type of Latimeria was discovered in Indonesia.
The oldest fossils of Latimeria are 360 ​​million years old, and the "freshest" are 80 million years old. At the same time, it should be known that there were a huge number of Latimerians, at least 90 different species. They have been distributed worldwide, in sea and fresh waters.
Latimeria stand out against the modern fishes with their unusual fins, more like limbs, and a wedge-shaped tail. Their bodies are covered with solid scales, similar to armor.
Latimeria are pretty big fish. They can reach up to 2 meters in length and weigh up to 90 kg. At the same time, the fact that no one has found them for so long is amazing.
Even after this species has been officially recognized as being extant, the Latimeria is still rare and can only be found through specific monitoring in the waters where it has been observed.
Latimeria swim slowly and feed on cephalopods and deep-sea fishes. Often, they were discovered in groups in underwater caves. They live to about 48 years. Females give birth to live individuals after a long pregnancy of 13 months.
The history of the Coelacanth is the cornerstone that supports the belief of many cryptozoologists that the mysterious Yeti, sea monsters, Chupacabra and other cryptids, actually exist, but simply have not yet been found.
At least two species of Latimeria, and perhaps more, have survived to this day without hiding at all. In addition, as mentioned above, Latimeria's "freshest" fossils date back to 80 million years.
Just imagine this huge period of time during which archeologists have not found a single skeleton of Latimeria, even though they existed all this time.
According to some reports, there are populations of 300-400 individuals near the coasts of Africa and Indonesia. This comes after several years of increased illegal fishing. In the 1980s, the Latimerians were hunted (supposedly) because of the healing properties of their meat, and before that there were probably several thousand of them.
But if they were initially much smaller, they would probably never have been discovered at all, still considered extinct.
And the rare stories of local fishermen about "fish with a foot and a shell " would be considered the same fiction as the stories of Africans about living dinosaurs.
Humpback Whales Have Made a Stunning Recovery After Coming Close to Extinction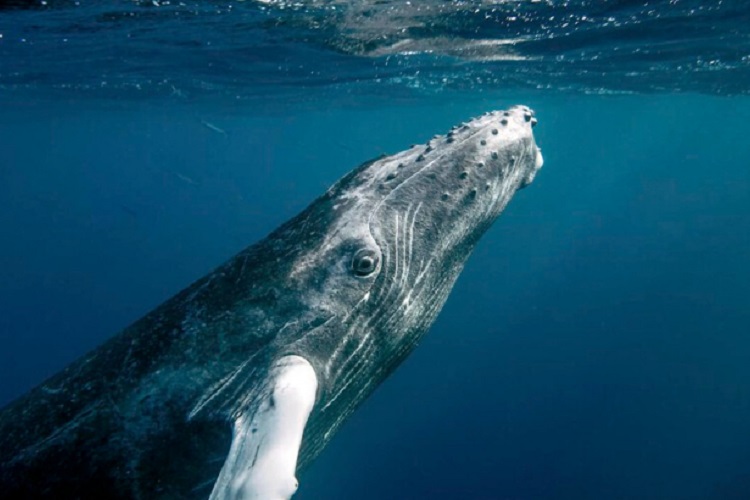 Elias Marat, The Mind Unleashed
After coming dangerously close to the brink of extinction, the humpback whale population in the South Atlantic Ocean has made a stunning rebound, according to scientists.
Around 60 years ago, it was estimated that the western South Atlantic (WSA) humpback whale population had been thinned out to less than 500.