If you're not black, you might be unfamiliar with the problem of skin bleaching.
The origin of skin bleaching actually goes back to the time of slavery, but today it is a severe problem that impacts people from Jamaica to the United States, where black men and women alike are pressured into applying chemicals to their skin to artificially lighten it at the expense of their own health just to fit into some ridiculous social norm.
A model from South Sudan named Nyakin Gatwech provided the vehicle for this information recently and drew attention to the issue of skin bleaching, when viral headlines were made about how an Uber driver disrespectfully suggested she bleach her skin.
The 24 year old woman now residing in Minneapolis Minnesota said "You won't believe the kind of questions I get and the kind of looks I get for having this skin."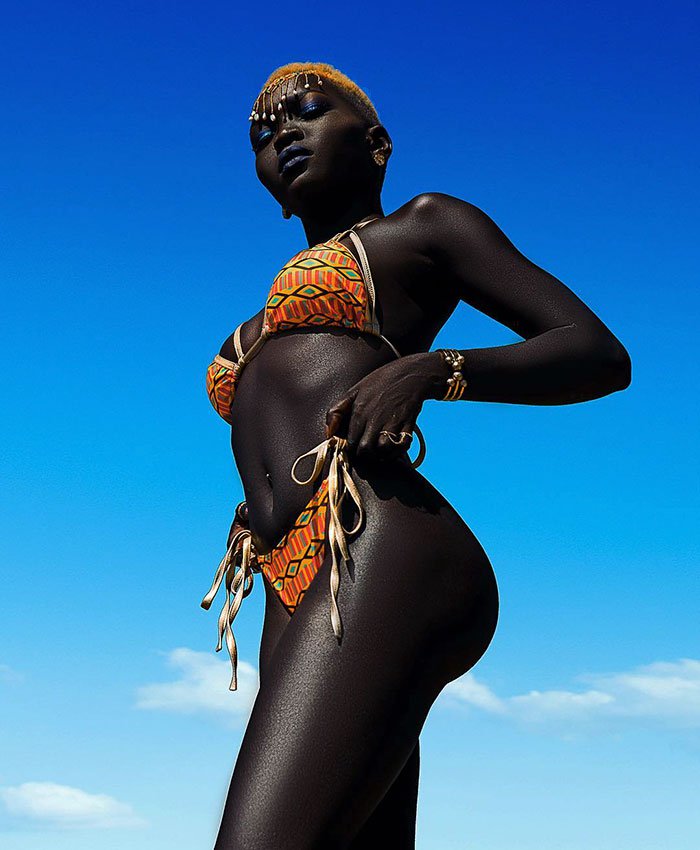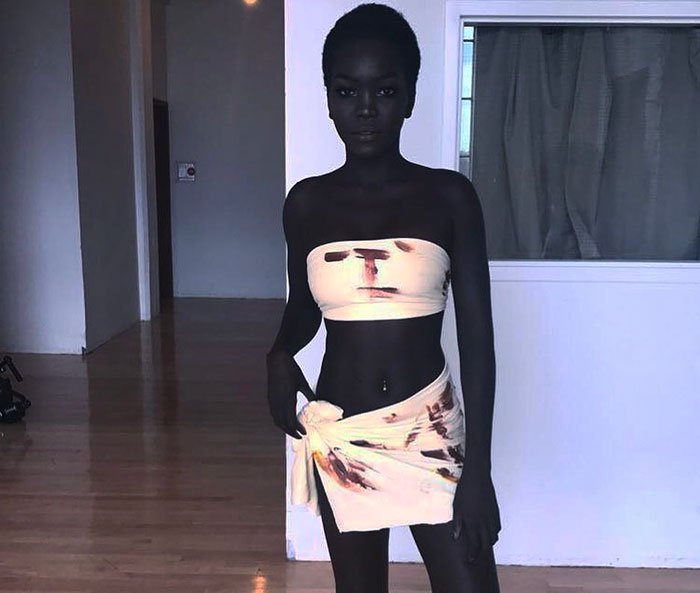 It has reportedly been proven by studies that in South Africa, over a third of women polled actually bleach their skin to aspire attaining "white skin" to be beautiful. For example, a South African musician named Nomasonto "Mshoza" Mnisi said she undertook the process of bleaching her skin because she had a "passion for whiteness."
Skin bleaching is not only physically unhealthy, but much more so spiritually and emotionally unhealthy. Any person who would be dissuaded from loving or interacting with another human being based on the lightness of their skin isn't worth interacting with.
The roots of skin bleaching really go back to the days of slavery because it used to be very significant in social privilege for a woman to be mixed, white and black, rather than purely African. People were either tortured or humiliated or respected a little bit more just for having a little bit of white blood in them, and not many years away from when that was reality, here we are in 2018 and this paradigm is stuck with us in countries far outside of the United States.
In Jamaica, a dangerous epidemic of skin bleaching is currently taking place. According to an article from News One, a woman from Kingston, Jamaica named Mikeisha Simpson on a regular basis covers her body with skin bleaching cream, and then puts on a tracksuit to go out into the hot sun with just so she can aspire to have more material comfort and stability by finding a man who prefers lighter skin, or maybe she can secure some way to make money by having lighter skin.
According to News One:
"The 23-year-old resident of a Kingston ghetto hopes to transform her dark complexion to a cafe-au-lait-color common among Jamaica's elite and favored by many men in her neighborhood. She believes a fairer skin could be her ticket to a better life. So she spends her meager savings on cheap black-market concoctions that promise to lighten her pigment.

Simpson and her friends ultimately shrug off public health campaigns and reggae hits blasting the reckless practice."
Forgetting about the possibility of self degradation being a factor the young woman said:
"I hear the people that say bleaching is bad, but I'll still do it. I won't stop 'cause I like it and I know how to do it safe."
Another factor in the creation of a culture ripe for this type of materialistic problem is money. Money is the dominant religion of planet Earth right now: it's a dogmatic belief that paper has value when really it is printed out of thin air and loaned out to people at interest, at least if you're using federal reserve notes.
The need to make money and uphold some kind of image in this system just to survive is the thing that makes skin bleaching possible as a popular phenomena.
It's funny, when people call money slavery, it has more things in common with literal slavery than one might immediately recognize. Money leads people to change themselves, prostitute themselves and do things they wouldn't normally do to survive: sounds pretty characteristic of slavery.
(Image credit: sandgent, boredpanda)