Psi-Trailing: Animals' Incredible Journeys
Sometime in August 1923. Bobbie, a large dog, two years old, mostly collie, but said to be part English sheep dog, began his incredible journey.
His family, the Braziers, were restaurant owners who were vacationing in a small Indiana town, far from their Silverton, Oregon home. They became separated. The family had to return home, leaving Bobbie in Indiana.
So, Bobbie traveled, alone, westward to reunite with his family. At first, he was trying to find his bearings, wandering in circles, as people do when they are lost, traveling miles, but only about a couple of hundred of them in the right direction. In late fall, he began to find the journey toward home.
He trekked through Illinois and Iowa. Sometimes, he caught his own dinner. Other times, people fed him and gave him shelter for a night or longer.
Hoboes shared their food with him. During Thanksgiving, a family took him in for several weeks. Then, it was time for him to move on.
He lost a lot of weight during his journey. He swam across rivers, including the Missouri, filled with ice. He crossed the Rocky Mountains.
Finally, in February, he reached home and entered the family restaurant. He went to the second floor living quarters where Frank Brazier was sleeping, jumped on the bed and licked Frank's face. This ended the 3,000 mile six month long journey.
The president of the Oregon Humane Society authenticated this amazing feat. The route was reconstructed and people who saw or took care of Bobbie were interviewed.
Bobbie did not follow Frank's east/west route and appeared to have traveled thousands of miles over land he had never been in, land he had not seen, smelled or, in any way was familiar, yet, he found his way home.
Joseph Banks Rhine, one of the fathers of modern parapsychology, and his daughter, Sara Feather, have studied many similar cases. Rhine called this phenomena psi-trailing. Psi is the abbreviation for psychic phenomena.
In 1952, he investigated a case of psi-trailing that happened in 1952. This was one of the longest journeys of a cat.
Stacy Woods was an Anderson, California school principal. Sugar was the family cat.
The family moved to a farm in Gage, Oklahoma and left the cat with neighbors because the cat was terrified of riding in cars.
About fourteen months later, Stacy and his wife were milking cows in the barn when a cat jumped through an open window and landed on Mrs. Woods' shoulder. The cat looked and acted so much like Sugar that they joked their cat had found them. Then, they realized that the cat really was Sugar. The cat had an unusual bone deformity at his left hip joint.
Later, the Woods found out that Sugar disappeared three weeks after they moved.
Rhine learned that Sugar was a strong cat and an excellent hunter and had caught half-grown jack rabbits. The parapsychologist concluded that the cat was physically able to travel the rugged land between California and Oregon, a distance of 1500 miles.
The question was how did Sugar find his family in a place he had never been to?
Another unusual case that Rhine and Feather studied was one of a pigeon. This was not the case of the usual homing pigeon.
Hugh Brady Perkins was a boy when he discovered the pigeon in the yard of his home in Summersville, West Virginia. The year was 1940. He tamed the pigeon and placed a band on its leg with the number 167 on it.
That winter, Hugh was taken to a hospital, at night, for surgery. The distance was about 120 miles from home.
One night when it snowed, Hugh heard fluttering at the hospital window and told the nurse. She opened the window to humor the boy and the pigeon came in. There was the band with the number 167 on the bird's leg.
How can animals travel such distances and, to places they have never been?
When cases are evaluated for psi-trailing, there are four major criteria that are used.
1) The reliability of the witnesses. 2) Positive identification of the animal, such as a deformity, scar or name tag. 3) How credible and consistent the details are. 4) Adequate corroborative evidence, such as other witnesses.
After years of study, Rhine and Feather found at least 54 cases of cats, dogs and birds that appeared to meet these criteria.
The evidence is there. Again, the question is how animals can do this.
I believe it is by telepathy. This is communication without the use of the traditional five senses, across space and time. This has been demonstrated in humans many times, both in experimental situations and in the field. A simple example is that a person is thinking about calling a friend. The phone rings and it is the friend.
I also believe that "connectedness" or special bonds existing between humans and humans, animals and animals and humans and animals facilitate this. Again, there has been evidence to support this.
Dr. Karlis Osis, a distinguished parapsychologist, did one of the earliest experiments in psychic communication with animals in the early 1950s at the Parapsychology Laboratory at Duke University.
Osis was experimenting with kittens in a T-shaped maze, trying to influence them to go right or left, according to a random sequence.
The cats made more turns, according to Osis' will, than could be attributed to chance. He concluded that telepathy was probably the best explanation.
Even more intriguing was the fact that the cats that he had a special bond with were the ones that most often went in the direction he chose. The cat that "scored" the best was one that he allowed to jump on his shoulder and ride around the laboratory.
Transpersonal psychology studies human consciousness. There is also research being done in both animal consciousness and psychic animal-human communication. I believe that this, not space, is the last frontier.
Will Bradbury Will, ed. Into the Unknown. ISBN: 0-89577-098-9
A photographer took a picture of an old house, but did not know that a woman lived there. No wonder – you can only see it in the photo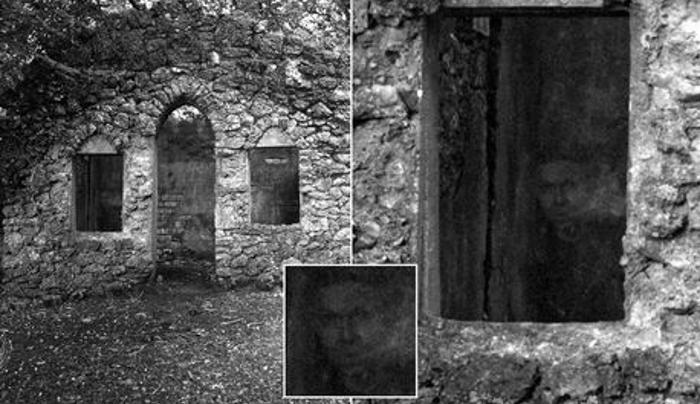 A Scottish resident took a photo of an abandoned building, and then could not believe his eyes when he looked at the finished photograph. From there the woman's face was looking at him, but the man is sure: there was no one in the ruins of the house. Finding an explanation for what he saw was not easy.
A photographer from Scotland, who wished to remain anonymous, decided to arrange an unusual photo session, Unilad writes.
His choice fell on several abandoned buildings that are located in one of the parks in the North Ayrshire region. After taking a couple of pictures, he went to the studio to print them, and then looked at the finished result.
Mysticism often happens in abandoned buildings , and the case with a man was no exception. In one photo, the Scotsman saw the ghostly silhouette of a woman looking at him from a window. However, the man assures that there was no one in the building, and he was alone in the ruins.
During the shooting, I did not feel anything unusual or anything otherworldly.
Despite the fact that the woman's face looks intimidating, he is glad that he managed to capture it. Moreover, the hero of the story shared the frame with all friends who adore mysticism and riddles.
I'm happy that I was able to capture something that looks like a ghost. I am even proud to be able to show photos to people who love riddles.
Many people, according to the photographer, are inclined to believe that this is a ghost, who love to talk to children so much, although the author of the picture himself is in no hurry to draw conclusions. He even looked at the frame under a microscope, but never came to the truth.
You can, of course, speculate, but the human brain makes us see familiar traits everywhere, especially if we look at them long enough.
Moreover, the photographer, according to him, does not really believe in ghosts and other mystical phenomena.
I don't like the term paranormal. As for ghosts, I don't know if they exist. I don't even know how to define them. What is it? Energy?
Camera recorded an extraneous movement in Massachusetts. And this sight is not for the faint-hearted
A Redditt user with the nickname grandslammer0891 from Mansfield, Massachusetts, posted a video from security cameras at a friend's house, which scared him and left users in disbelief.
The author of the video explained that his friend left home by the end of August, leaving four huskies in the care of a friend. He usually visited them during the daytime.
One day the owner of the apartment received a notification in the middle of the night that the camera recorded some kind of extraneous movement. At that time there were only dogs in the house.
The video captured the kitchen and part of the living room. A dog is lying on the sofa in the right corner, and you can trace the turns of the head by its ears. When her ears turn to the left, then in the dark you can see the transparent figure of a moving person.
The video puzzled users and caused a mixed reaction from them. Some could not find an explanation for what they saw and panicked slightly. The dog's head turns towards the ghost, which suggests that it also noticed the apparition.
"What is it, I saw it … with my own eyes. Does anyone else see this? Because it seems to me that I definitely saw something wrong. No no".
Others decided that a man had walked past the window on the right, and his shadow flashed on the left in the headlights. Some users even believe that a live person got into the frame.
"I hope your buddy has a gun. There was a real intruder. "
Some readers agreed that the ghost video is quite plausible, since Massachusetts is full of ghosts.
Paranormal researcher warns that Ouija boards can summon dangerous demons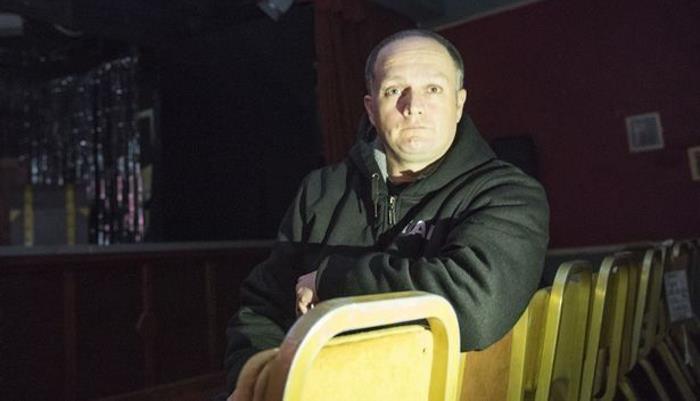 Paranormal researcher Paul Marsters criticized British retailer Poundland for selling Ouija boards as part of Halloween decor. He warned that only professional mediums should use the boards, and ordinary people can summon deadly demons. 
Paul, who is a member of True Paranormal Events UK, was stunned when he saw a £ 1 ($ 1.29) Ouija board in a local budget store.
 "Ouija boards are definitely not toys and should not be available to children to buy in stores on Halloween, let alone adults who are not trained in how to use them. It doesn't matter if they are plastic or wooden ", – quotes the words of the ghost hunter Hull Live. 
Paul Marsters explained that people can accidentally summon dangerous spirits that will torment their victim in the future and may even lead to suicide. 
"On Halloween night, the veil on the spirit world is very thin, and people only buy these boards for Ouija sessions on Halloween, so I'm afraid to imagine what will happen when these boards are in the wrong hands," the expert said. 
Poundland noted that Ouija boards can only be purchased by persons over 18 years of age. This item sold out quickly before Halloween due to its popularity.