Prophet or Profit? Nikola Tesla's Vision vs J.P. Morgan's Greed
Around 1900 the basic framework was being put in place for the industrial architecture that still shapes many aspects of our global civilization. Nikola Tesla, a Serbian immigrant who settled in New York City, was by far the most brilliant of the inventors to emerge at a time when it was possible to conceive and apply whole new complexes of technology on rapidly expanding frontiers of science.
Tesla worked with George Westinghouse on Alternating Currents, AC. Their endeavors along these lines far outpaced the development of Direct Current, DC, by Thomas Edison and his General Electric Company. After winning the contract to electrify the lighting system at the World's Columbian Exposition in Chicago in 1893, Tesla's AC system was quickly adopted as the standard for electric utilities first in the United States and then throughout the world.
Fossil fuel magnet, John D. Rockefeller, reacted to the growing popularity of electric illumination, which preempted the oil-based technology of kerosene lamps, by backing Henry Ford's motor car company. Ford's Detroit-based enterprise would help entrench the gas-guzzling internal combustion engine as the primary medium of ground transport. Rockefeller backed Ford because he feared Tesla was about to limit the scale of the fossil fuel industry by mapping out a way to manufacture and propel cheap electric cars.
Beginning with the construction in 1894 of power stations run by the descending waters at Niagara Falls, Tesla and Westinghouse entrenched their system for generating, transporting, and using huge amounts of AC electricity. At age 38 Tesla was just beginning the most fruitful part of his career in applying breakthroughs in science, including some of his own discoveries, to the development of paradigm-shifting technologies.
In his legendary public presentations Tesla introduced many new theories, including those that enabled him to display dramatically wireless systems of electric lighting.
For a time many of the leading financiers of the day vied with one another to invest in Tesla's projects. Eventually the most important US banker of his generation, J.P. Morgan, became Tesla's exclusive backer during the period when he experimented most actively using the earth itself rather than wires for conducting electrical current.
First at Colorado Springs and then with his Wardenclyffe installation on Long Island New York, Tesla worked on ways for drawing electricity from the ionosphere, the earth's outer atmosphere. He combined his work on tapping naturally-occurring systems of electrical interaction with wireless means for communicating text, pictures, and sound.
Morgan is said to have turned against Tesla's work when he realized the scale of its revolutionary implications. The financier, who was a conduit between the Rothschild banking family's European and American interests, complained famously that Tesla's technological innovations were problematic because it was not clear how meters could be imposed for the buying and selling of energy.
Morgan could easily see that Tesla's main motivation was not to make money. Rather it was to emancipate humanity with new forms of technology that would liberate people from darkness, drudgery, and various forms of top-down oppression. Neither Morgan nor the class he represented shared Tesla's goal of conducting research and development to make life easier and better in ways that operate within, rather than against, prevailing patterns of nature, including what is best in human nature.
Tesla suffered a nervous breakdown after 1904 when Morgan betrayed him. Tesla's famous tower and laboratory at Wardenclyffe were subsequently destroyed even as Morgan placed many obstacles in the way of the inventor's ability to gain backing from other financiers.
The next four decades of Tesla's life remain shrouded in mystery. Some believe that Tesla fully recovered and returned to his work covertly with a new set of secret collaborators. Some believe his secret inventions include devices for teleportation and communication with other life forms in the universe. Whatever transpired, the FBI intervened to seize his papers and prototypes when Tesla died penniless in New York in 1943.
There is good reason to believe that to this day the US military continues to exploit Tesla's inventions and theories in ways that directly violate the animating philosophy of the person who was, perhaps, the most gifted and enlightened inventor ever given to humankind.
One of the best examples of such a military abomination is HAARP, the High Frequency Active Auroral Research Program based in Alaska. Rather than following through with Tesla's  goal of deriving electric power from the ionosphere to provide humanity with free energy, HAARP has become a vehicle to advance the goal of what the US Armed Forces has described as "full-spectrum dominance."
Among those systems of electromagnetic warfare being developed by HAARP's technologists are, quite likely, devices to assist in the geo-engineering of weather patterns and the targeted generation of earthquakes. Such hostile interventions in the harmonious workings of nature run against everything that Tesla stood for.
Looking back it seems clear that humanity was forced in the early 1900s into a very wrong turn when it came to establishing the basis for systems to generate, transform, and use energy. While his early innovations were adopted as the basis of AC systems of global electrification, Tesla's most advanced theories and inventions were eschewed in order to keep the way open for further development of less sophisticated but more profitable means of running the engines of commerce.
The consequences of our wrong turn in the early 1900s are showing up in the grotesque obscenities entailed in the derivation of energy from ecologically-disastrous activities like fracking and mining the Alberta Tar Sands. Most illustrative of the the utter insanity of the energy business as presently constituted is the slow motion holocaust of radioactive contamination being spewed into earth, air and ocean at Fukushima. This global disaster is still in its infancy.
Much depends on revisiting the wrong turn forced on humanity during the early years of the twentieth century. We still have it in our power to return to Nikola Tesla's vision of a global political economy of peace, harmony and equity. How many other inventors after Tesla have seen their offerings of emancipatory technology spurned and repressed because of obstructions thrown up by vested interest hostile any progressive changes that might negatively affect the bottom line?
We still have it in our collective power to turn away from the vision of for-profit energy historically promoted by the likes of Morgan, the Rothschilds, Rockefeller, Edison and Ford.
The Most Senior Vatican Official Ever Convicted of Child Sexual Abuse Might Be Set Free Tomorrow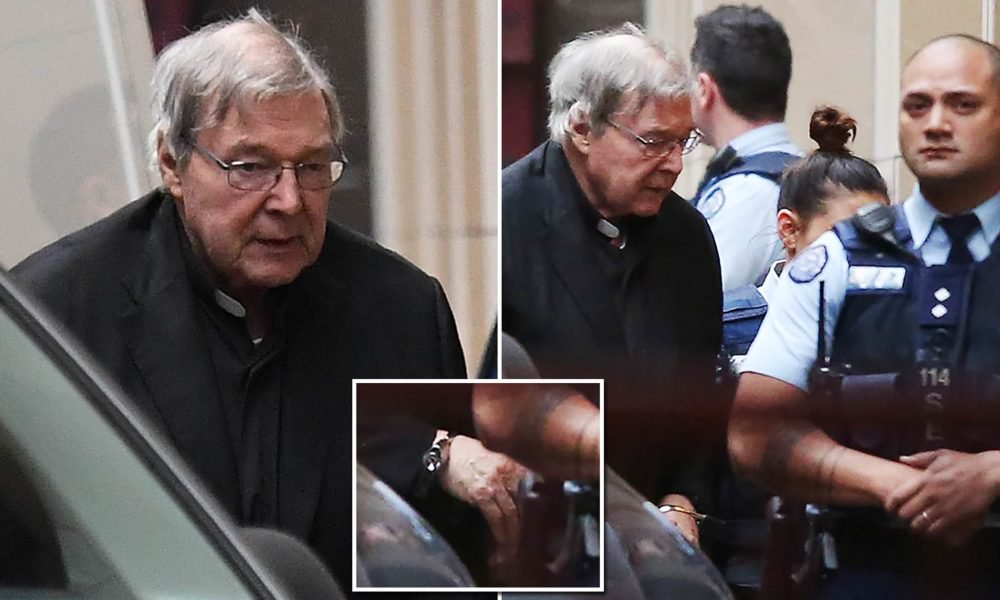 The Facts:Tomorrow, it will be decided whether or not Cardinal George Pell's guilty verdict will be appealed. If his appeal is successful, he will be let go and the charges of sexual abuse against children will be dropped.
Reflect On:Although awareness is being created, the most powerful people in the world and the authorities we turn to in order to stop these activities may also be implicated.
The sexual abuse of children connected to high ranking Vatican officials is nothing new. Multiple popes have been implicated or involved, including Pope Francis. For example, Carlo Maria Vigano, former Apostolic Nuncio to the United States and Secretary-General of the Governorate of Vatican City was the last one to do that. You can read more about that here. Decades of sexual abuse were reported in a choir that was led by the retired pope Benedict's brother. It's interesting that all of these revelations and accusations of violence, child abuse and pedophilia coincided with the time of that pope's resignation. You can read more about that specific case here. According to Malachi Martin, an Irish Catholic priest, writer on the Catholic Church, and Professor of Palaeography at the Vatican's Pontifical Biblical Institute, "the incidence of Satanic pedophilia – rites and practices – was already documented among certain bishops and priests as widely dispersed as Turin, in Italy, and South Carolina, in the United States. The cultic acts of Satanic pedophilia are considered by professionals to be the culmination of the Fallen Archangel's rites." The list of examples is long, and the topic could fill books that deal with pedophilia, torture, murder and ritualistic abuse.
The latest example to make public headlines is Cardinal George Pell. Pell was just convicted on five counts of child sexual abuse. He has now become the most senior official ever to be found guilty, serving as an advisor to Pope Benedict as well as Pope Francis. He's one of the Vatican's most powerful officials.
Who knows what Pell is really involved in, how deep his involvement goes, and what other crimes he is guilty of committing?
As the Guardian pointed out:
The jurors heard Pell sexually assaulted the two boys after Sunday solemn mass at St Patrick's Cathedral in Melbourne in the priest's sacristy. Pell orally raped one of the boys during this incident and indecently assaulted both of them. Pell offended a second time against one of the boys one month later, when he grabbed the boy's genitals in a church corridor, once more after Sunday solemn mass. He was convicted on four counts of an indecent act with a child under the age of 16 and one count of sexual penetration with a child under the age of 16.
Pell appealed the court's decision, and if he wins he could be set free. The decision is set to be announced tomorrow. The Senior Vatican official has been in custody in Melbourne since his sentencing to 6 years in prison earlier this year in March.
Pell's appeal was heard in June before a full bench of the supreme court including the chief justice, Anne Ferguson, the president of the court of appeal, Chris Maxwell, and Mark Weinberg. Only two of the three judges needs to agree as to whether Pell's conviction should be overturned. (source)
The recent NXIVM case along with the Jeffrey Epstein saga has certainly brought more attention to this type of thing and how big of a problem it is within elite circles, particularly the sexual ritualistic abuse and trafficking of young women and children.
But will things change? Does it make a difference if Cardinal George Pell will be set free, or if not set free become another 'fall guy'? Will this help stop the problem or does something grander need to happen? Does our focus need to shift away from one person onto an entire entity and organization, like the leaders Catholic Church/Vatican?
Based on my research, many high level people are involved in this type of activity, including many whom authority figures go to in order to solve these problems. These people have amassed tremendous amounts of power and a few convictions here and there. Awareness may not be able to solve the problem, but that's not to say it's not a giant leap forward to share this information…
When it comes to Vatican officials, it's quite clear that many people have been aware of this type of thing for a very long time. This is evident by many examples throughout the years, and this clip of Pell debating scientist Richard Dawkins is a great example of what I am talking about. You can see the crowds reaction when 'little boys' are mentioned.
The Takeaway
The positive thing about all of the awareness and transparency that's hitting the mainstream with regards to this type of activity is that it's simply becoming more known. We're talking about people that the world has been made to praise, idolize, and look up to. We are talking about people that have tremendous amounts of power and influence over political policies and major corporations that are continuing to destroy our planet and perpetuate war.
This is immoral behaviour, and there are many parts of our world that are a reflection of that. But things are changing, and awareness is the first step to that. We are in the process of change and uncovering the truth, and not turning a blind eye is key to that.
At the end of the day, blame and punishment are also not the answers. We must dive deep and ask ourselves why these people do such things. Did it happen to them in their upbringing? Is putting someone in a cage the solution, and can that help someone heal?
New Study Reveals How ADHD Drugs 'Alter The Structure of Children's Brains'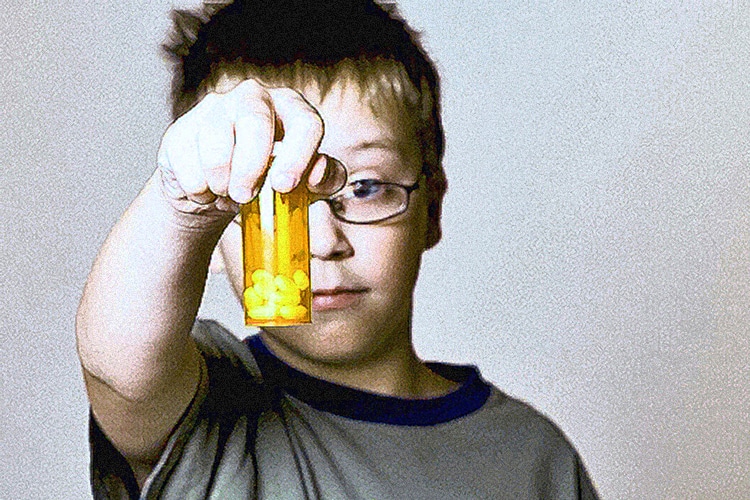 Elias Marat, The Mind Unleashed
Waking Times
As attention-deficit/hyperactivity disorder (ADHD) continues to remain an extremely common diagnosis for children in the United States, researchers are warning doctors to hold off on issuing popular ADHD drugs such as Ritalin and Concerta unless absolutely necessary.
The warnings come as scans of children who take such drugs as methylphenidate (MPH), commonly known as Ritalin, show that they have a major effect on the development of white matter in the brains of children, impairing their ability to learn and coordinate communication between regions of the brain.
These drastic effects are completely absent when adults take methylphenidate, showing no such structural changes to the brain, according to a new studypublished in the scientific journal Radiology.
Ex Youtube Staff Exposes Corporate And Star Favoritism For Rule Breaking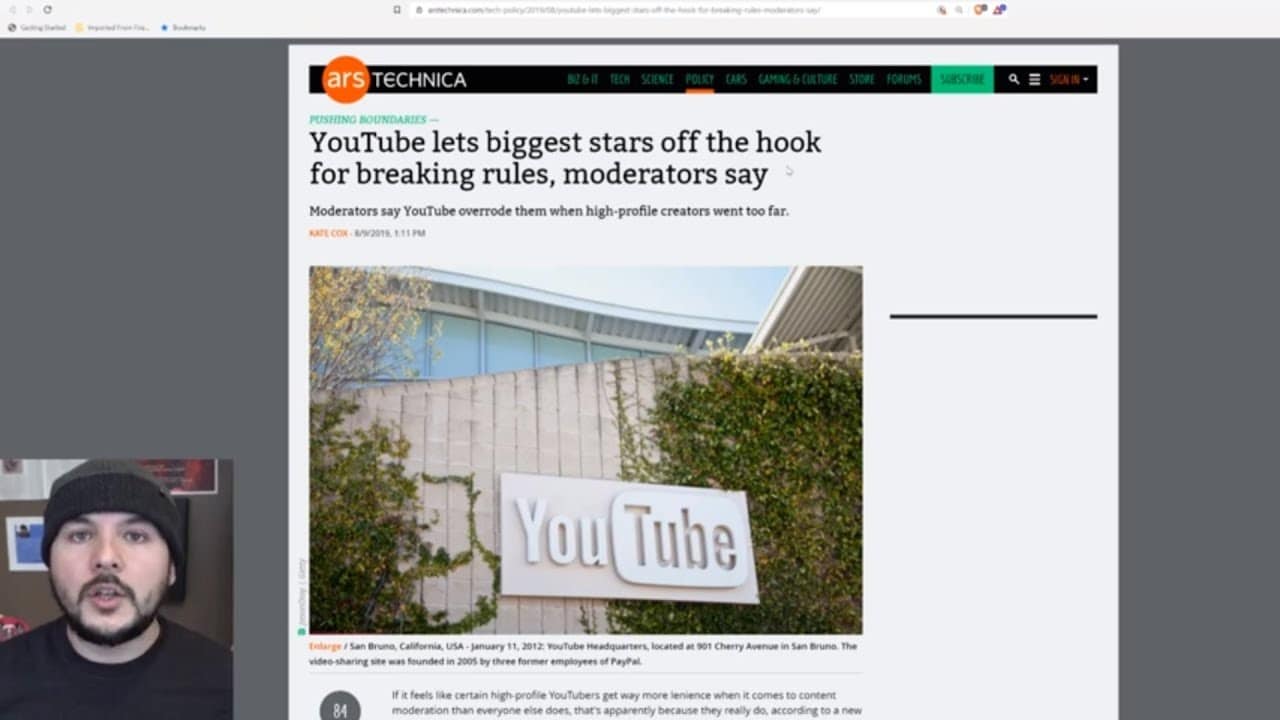 Censorship of information is critically important for the Deep State to maintain their false reality paradigm, which is the foundation of the mind control system used to enslave the individual and society at large. The preceding information reveals one such method the powers that be are using to censor information. Properly understood, one can begin the process of liberating their mind from false conceptions of reality, particularly those incomplete bits of knowledge that if contemplated fully, would activate the truth-seeking urge and result in the development of mental autonomy—critical thinking and discernment skills.