'Proof of Heaven' documents existence of afterlife, multiverse, intelligent life beyond Earth, multidimensional realities
There's a secret that's much bigger than politics, health freedom, science or even the entire history of the human race. That secret remains entirely unacknowledged — even condemned — by the scientific community, and yet it is the single most important secret about everything that is. Yes, everything.
That secret is simply this: We all survive the physical death of our bodies. Our consciousness lives on, and upon our death in this Earthly dream, our consciousness transcends this physical reality and experiences an existence so amazing and powerful that the human language cannot even begin to describe it.
This is the message from Dr. Eben Alexander, author of the newly-published book, "Proof of Heaven." I recently read the book and found it both fascinating and also confirming of several important theories I've been developing about the nature of life and the Creator. (See below.)
A lifelong science skeptic who never believed in God, Heaven or consciousness
Long before this book was ever written, Dr. Alexander was a practicing neurosurgeon and a lifelong "science skeptic." He did not believe in consciousness, free will or the existence of a non-physical spirit. Trained in western medical school and surrounded by medical colleagues who are deeply invested in the materialism view of the universe, Dr. Alexander believed that so-called "consciousness" was only an illusion created by the biochemical functioning of the brain.
This is a view held by virtually all of today's mainstream scientists, including physicists like Stephen Hawking who say that human beings are nothing more than "biological robots" with no consciousness and no free will
Dr. Alexander would have held this view to his own death bed had it not been for his experiencing an event so bizarre and miraculous that it defies all conventional scientific explanation: Dr. Alexander "died" for seven days and experienced a vivid journey into the afterlife. He then returned to his physical body, experienced a miraculous healing, and went on to write the book "Proof of Heaven."
E.coli infection eats his brain
It all started when e.coli bacteria infected Dr. Alexander's spinal fluid and outer cerebrum. The e.coli began to literally eat his brain away, and he went into an extremely violent fit of seizures, verbal outbursts and muscular spasms before lapsing into a brain-dead coma.
In this coma, he showed zero higher brain activity and was only kept alive via a respirator and IV fluids. The attending physicians soon concluded that Dr. Alexander would die within a matter of days, and that even if he lived, he would be a non-functioning "vegetable" with limited brain function. Statistically, the death rate for patients with e.coli infections of the brain is 97%.
But here's the real shocker in all this: Rather than experiencing nothingness during these seven earth-days of unconsciousness, Dr. Alexander found himself "awakening" from the dream of his earthly life, suddenly experiencing an incomprehensibly vast expansion of his consciousness in the afterlife.
This experience is described in more detail in his book "Proof of Heaven," but here are the highlights:
• The experience of the afterlife was so "real" and expansive that the experience of living as a human on Earth seemed like an artificial dream by comparison.
• There was no time dimension in the afterlife. Time did not "flow" as it does in our universe. An instant could seem like eternity, and consciousness could move through what we perceive to be time without effort. (This idea that all time exists simultaneously has enormous implications in understanding the nature of free will and the multiverse, along with the apparent flow of time experienced by our consciousness in this realm.)
• The fabric of the afterlife was pure LOVE. Love dominated the afterlife to such a huge degree that the overall presence of evil was infinitesimally small.
• In the afterlife, all communication was telepathic. There was no need for spoken words, nor even any separation between the self and everything else happening around you.
• The moment you asked a question in your mind, the answers were immediately apparent in breathtaking depth and detail. There was no "unknown" and the mere asking of a question was instantly accompanied by the appearance of its answers.
• There also exists a literal Hell, which was described by Dr. Alexander as a place buried underground, with gnarled tree roots and demonic faces and never-ending torment. Dr. Alexander was rescued from this place by angelic beings and transported to Heaven.
God acknowledges the existence of the multiverse
The passage of "Proof of Heaven" I found most interesting is found on page 48, where Dr. Alexander says:
Through the Orb, [God] told me that there is not one universe but many — in fact, more than I could conceive — but that love lay at the center of them all. Evil was present in all the other universes as well, but only in the tiniest trace amounts. Evil was necessary because without it free will was impossible, and without free will there could be no growth — no forward movement, no chance for us to become what God longed for us to be. Horrible and all-powerful as evil sometimes seemed to be in a world like ours, in the larger picture love was overwhelmingly dominant, and it would ultimately be triumphant.
This passage struck an important cord with me, as I have long believed our universe was created by the Creator as just one of an infinite number of other universes, each with variations on life and the laws of physics. (Click here to read my writings on the Higgs Boson particle, consciousness and the multiverse.) What Dr. Alexander's quote confirms is that our life on planet Earth is a "test" of personal growth, and that the way to make progress in this test is to overcome evil while spreading love and compassion.
Even more, this passage also confirms the existence of free will and even helps answer the question I'm often asking myself: "Why are we placed here in a world of such evil and surrounded by ignorance, darkness and deception?" The answer appears to be that Earth is a testing ground for souls that have been selected by the Creator for the ultimate test of good versus evil.
Earth as a testing ground
Although "Proof of Heaven" doesn't go as far as I'm explaining here, my working theory is that our planet Earth is among the highest evil-infested realms in the grand multiverse. Only the most courageous souls agree to come to Earth by being born into human bodies and stripped of their memories.
From there, the challenge of life is multi-faceted:
1) Figure out WHO you are and WHY you are here. 2) Learn to recognize and overcome EVIL (tyranny, slavery, oppression, Big Government, etc.). 3) Learn to spread love, compassion, healing and knowledge.
Upon our death, we are judged by a higher power, and that judgment takes into account our performance in these areas. Did we achieve a measure of self-awareness? Did we work to overcome evil? Did we express love and compassion and help uplift others with knowledge and awareness?
As you've probably already figured out, the vast majority of humans fail these tests. They die as bitter, selfish, substance-addicted, greed-driven minions of evil who mistakenly thought they were winning the game of life while, in reality, they were losing the far more important test of the Creator.
The most important part about living a human life is not acquiring money, or fame, or power over others but rather achieving a high "score" in this simulation known as "life" by resisting evil, spreading love and expanding awareness of that which is true.
For those who respect life, who practice humility and self awareness, who seek to spread knowledge and wisdom while resisting tyranny, oppression, ignorance and evil, their souls will, I believe, be selected for special tasks in the greater multiverse. That's the "real" existence. This Earthly life is only a dream-like simulation where your soul interfaces with the crude biology of our planet for a very short time span that's actually the blink of an eye in the larger picture.
In reality, you are much more than your body. In fact, your soul is infinitely more aware, intelligent and creative than what can be experienced or expressed through the brain of a human. Trying to experience the full reality of what you are through the limited physical brain matter of a human being is a lot like trying to teach an insect to compose music like Mozart.
The multiverse is teeming with intelligent life, including multidimensional beings
Dr. Alexander's journey also confirms the existence of intelligent life far beyond Earth. As he explains in Proof of Heaven:
I saw the abundance of life throughout the countless universes, including some whose intelligence was advanced far beyond that of humanity. I saw that there are countless higher dimensions, but that the only way to know these dimensions is to enter and experience them directly. They cannot be known, or understood, from lower dimensional space. From those higher worlds one could access any time or place in our world.
This not only confirms the existence of other intelligent civilizations throughout our known universe, but more importantly the existence of multidimensional beings who can come and go from our realm as they please.
Throughout the cultures of the world, there are countless accounts of advanced beings visiting Earth, transferring technology to ancient Earth civilizations, and possibly even interbreeding with early humans. Even the very basis of Christianity begins with the idea that an omnipresent multidimensional being (God) can intervene at will, and can therefore transcend time and space.
Alternative researchers like David Icke also talk about multidimensional beings visiting Earth and infecting the planet with great evil. According to Icke, the globalist controllers of our planet are literally reptilian shape-shifters who have invaded our world for the purpose of controlling and enslaving humanity. Although nothing like this is covered in Dr. Alexander's book, it is not inconsistent with what Dr. Alexander was told by God during his coma… Namely, that there are multidimensional realities, that certain high-vibration beings can traverse those realities at will, and that Earth is infested with a great evil with the specific purpose of testing our character.
If all this sounds a little too spooky for you, consider the words of the Bible itself: An upright talking reptilian snake spoke in audible words to Adam and Even in the Garden of Eden, did it not?
The science skeptics are wrong (again)
Regardless of what you might think about multidimensional beings, intelligent life beyond Earth, and the existence of great evil on our planet, there's one aspect of all this that's crystal clear: The science skeptics are dead wrong.
Science "skeptics" are actually misnamed. They aren't skeptical at all. They simply follow their own religion with its own sacred beliefs that cannot be questioned… ever! Those beliefs include the utter worship of the materialistic view of the universe. Simultaneously, so-called "skeptics" do not believe they are conscious beings themselves because they believe consciousness is merely an "artifact" of biochemical brain function.
There is no afterlife, they insist. There is no mind-body medicine, the placebo effect is useless, and there's no such thing as premonition, remote viewing or psychic phenomena. Oh yes, and they also insist that injecting yourself with mercury, MSG and formaldehyde via vaccines is actually good for you, that fluoride chemicals are good for the public health and that we should all eat more GMOs, pesticides and synthetic chemicals.
It's no surprise these religious cult members of the "scientism" cult don't believe in an afterlife. That's what allows them to commit genocidal crimes against the human race today via GMOs, experimental medicine, toxic vaccines and other deadly pursuits. In their view, humans have no souls so killing them is of no consequence.
As Dr. Alexander says,
Certain members of the scientific community, who are pledged to the materialistic worldview, have insisted again and again that science and spirituality cannot coexist. They are mistaken.
Well of course they are. The "science skeptics" are dead wrong about almost everything they claim to advocate. But their biggest mistake of all is in denying the existence of their own souls. Needless to say, they are all going to fail the human experience simulation once they pass on and face judgment. My, what a surprise that will be for those sad souls when they day arrives…
I would hate to face God one day after having lived a life of a science skeptic, and then have God ask the question: "You doubted ME?" How could anyone take a look at the world around them and not see the signs of an intelligent Creator? Even the very laws of physics have been tweaked and fine-tuned in precisely the right balance so that our universe itself can support the formation of stars, and planets, and carbon-based life forms. This is called the "Goldilocks Enigma," and there's a wonderful book by that same name written by Paul Davies.
No biochemical explanation for Dr. Alexander's experience
For those skeptics who may be reading this, Dr. Alexander goes through nine possible biochemical hypotheses for his experiences and then meticulously and scientifically dismisses them all one by one. The result? His experience was REAL. In fact, it was "more real" than life as a human being.
Remember, Dr. Alexander is a neurosurgeon. This guy knows the physical brain like no one else. The nine medical explanations he considers and dismisses as possible causes for his experience are:
1) Primitive brainstem program. 2) Distorted recall of memories from the limbic system. 3) Endogenous glutamate blockade with excitotoxicity. 4) DMT dump. 5) Isolated preservation of cortical regions of the brain. 6) Loss of inhibitory neurons leading to highly levels of activity among excitatory neuronal networks to generate an apparent "ultra-reality." 7) Activation of thalamus, basal ganglia and brainstorm to create a hyper-reality experience. 8) Reboot phenomenon. 9) Unusual memory generation through archaic visual pathways.
Dr. Alexander may be the most credible afterlife witness in the history of humanity
Dr. Alexander's experience (and subsequent book) is arguably the best-documented case of the afterlife that exists in western science today. The fact that a vivid, hyper-real afterlife was experienced by a science skeptic materialistic brain surgeon who didn't believe in the afterlife — and who subsequently found the courage to document his experiences and publish them in a book — adds irrefutable credibility to the experience.
This was not some kook seeking fame on a TV show. In fact, his writing this book earned him endless ridicule from his former "scientific" colleagues. There was every reason to NOT write this book. Only by the grace of God was Dr. Alexander healed of his e.coli infection, restored to normal brain function, and granted the VISION of the afterlife so that he could return to this realm and attempt to put it into words.
Personally, I believe Dr. Alexander, and his experience mirrors that of countless others, across every culture, who have reported similar NDEs (Near Death Experiences). There is life after life, and the shift in consciousness of Earthlings that is required to take our species to a higher level of understanding begins, I believe, with embracing the truth of the immortality of our own souls (and the existence of a grand Creator).
What does it all mean?
Dr. Alexander's spiritual journey gives us a wealth of information that can help provide meaning and purpose in our daily lives.
For starters, it means that all our actions are recorded in the cosmos and that there are no secrets in the larger scope of things. You cannot secretly screw somebody over here on Earth and think it won't be recorded on your soul forever. It also means that all our actions will be accounted for in the afterlife. If this message sounds familiar, that's because an identical idea is the pillar of every major world religion, including Christianity.
It also means there are people living today on this planet whose souls will literally burn in eternal Hell. There are others whose souls, like Dr. Alexander, will be lifted into Heaven and shown a greater reality. What we choose to do with our lives each and every day determines which path our souls will take after the passing of our physical bodies.
What matters, then, is not whether you actually succeed in defeating evil here on Earth, but rather the nature of your character that emerges from all the challenges and tribulations you face. This is all a test, get it? That's why life seems to suck sometimes. It's not a panacea; it's a testing ground for the most courageous souls of all — those who wish to enter the realm of great evil and hope they can rise above it before the end of their human lifespan.
Consciousness Affects Reality: Repetition and consolidation of experience?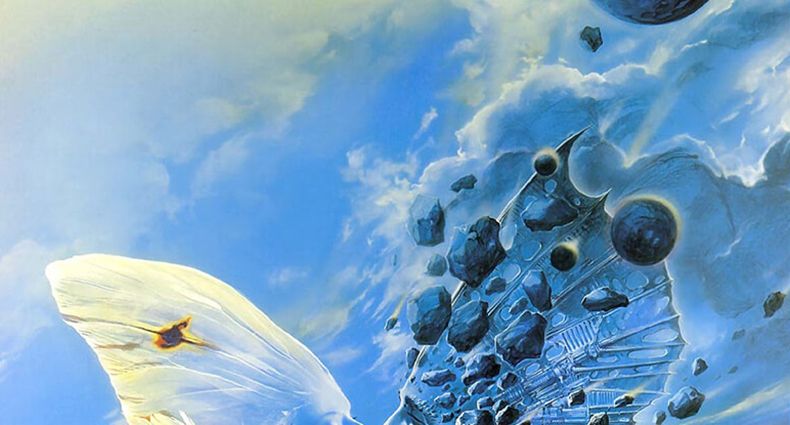 Dr. Joe Dispenza was one of the first who began to study the influence of consciousness on reality from a scientific point of view. His theory of the relationship between matter and consciousness brought him world fame after the release of the documentary "We Know What the Signal Does." 
A key discovery made by Joe Dispensa is that the brain does not distinguish between physical and mental experiences. Roughly speaking, the cells of the "gray matter" absolutely do not distinguish between the real, i.e. material, from the imaginary, i.e. from thoughts.
Few people know that the doctor's research in the field of consciousness and neurophysiology began with tragic experience. After Joe Dispenza was hit by a car, doctors suggested he fasten the damaged vertebrae with an implant, which could subsequently lead to lifelong pain. Only in this way, according to doctors, could he walk again. But Dispenza decided to quit taking out traditional medicine and restore his health with the power of thought. After only 9 months of therapy, Dispenza could walk again. This was the impetus for the study of the possibilities of consciousness.
The first step in this direction was communication with people who experienced the experience of "spontaneous remission". This is a spontaneous and impossible from the point of view of doctors healing a person from a serious illness without the use of traditional treatment. During the survey, Dispenza found out that all people who went through a similar experience were convinced that thought is primary in relation to matter and can heal any disease.
The theory of Dr. Dispenza claims that each time, experiencing some kind of experience, we "activate" a huge number of neurons in our brain, which in turn affect our physical condition. It is the phenomenal power of consciousness, due to the ability to concentrate, that creates the so-called synaptic connections – connections between neurons. Repeated experiences (situations, thoughts, feelings) create stable neural connections called neural networks. Each network is, in fact, a certain memory, on the basis of which our body in the future reacts to similar objects and situations.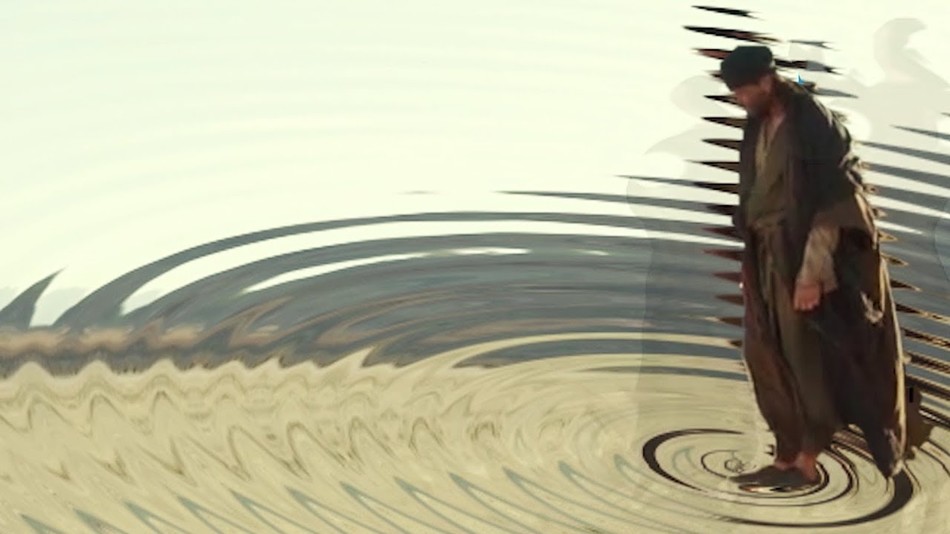 According to Dispensa, our entire past is "recorded" in the neural networks of the brain, which form the way we perceive and feel the world as a whole and its specific objects in particular. Thus, it only seems to us that our reactions are spontaneous. In fact, most of them are programmed with stable neural connections. 
Each object (stimulus) activates one or another neural network, which in turn causes a set of certain chemical reactions in the body. These chemical reactions make us act or feel in a certain way – to run or freeze in place, rejoice or be upset, become excited or fall into apathy, etc. All our emotional reactions are nothing more than the result of chemical processes caused by established neural networks, and they are based on past experience. In other words,
The basic rule of neurophysiology is:
nerves that are used together are connected.
This means that neural networks are formed as a result of repetition and consolidation of experience. If the experiment is not reproduced for a long time, then the neural networks break up. Thus, a habit is formed as a result of regular "pressing" the buttons of the same neural network. This is how automatic reactions and conditioned reflexes are formed – you have not yet had time to think and realize what is happening, and your body is already reacting in a certain way …
Our character, our habits, our personality are just a set of stable neural networks that we can weaken or strengthen at any time thanks to a conscious perception of reality! By focusing consciously and selectively on what we want to achieve, we are creating new neural networks.
… Previously, scientists believed that the brain is static, but studies by neurophysiologists show that absolutely every smallest experience produces thousands and millions of neural changes in it that affect the body as a whole. In his book "The Evolution of Our Brains, the Science of Changing Our Consciousness," Joe Dispenza asks a logical question: if we use our thinking to cause certain negative states in the body, will this anomalous state eventually become the norm?
Dispenza conducted a special experiment to confirm the capabilities of our consciousness. People from the same group daily pressed the spring mechanism with the same finger for an hour. People from another group had only to imagine that they were clicking. As a result, the fingers of people from the first group got stronger by 30%, and from the second – by 22%. 
Such an influence of purely mental practice on physical parameters is the result of the operation of neural networks. So Joe Dispenza proved that for the brain and neurons there is no difference between real and mental experience. So, if we pay attention to negative thoughts, our brain perceives them as reality and causes corresponding changes in the body. For example, illness, fear, depression, a surge of aggression, etc.
Another conclusion from Dispenza's research concerns our emotions. Stable neural networks form unconscious patterns of emotional behavior, i.e. a tendency to some form of emotional response. In turn, this leads to a repeated experience in life. We step on the same rake only because we don't realize the reason for their appearance! But the reason is simple – each emotion is "felt" due to the release of a certain set of chemicals into the body, and our body simply becomes somewhat "dependent" on these chemical combinations. Having realized this dependence as a physiological dependence on chemicals, we can get rid of it. Only a conscious approach is needed.
Of course, despite the studies of Dispenza, official science is distrustful of his claims. But why wait for official approval from scientific minds, if now the results of these discoveries can be applied in practice? The main thing is to realize that thought is capable of changing the physical world.
Can the Universe consciously imitate its own existence?
According to the new hypothesis, the Universe imitates its own existence in a "strange loop". In an article published by scientists from the Institute for the Study of Quantum Gravity, it is argued that the basis of the hypothesis is the theory of panpsychism, according to which everything in nature is animated. 
The article was published in the journal Entropy and, as the authors of the work write, is designed to combine understanding of quantum mechanics with a non-materialist point of view. In other words, scientists want to understand how real we are and everything that surrounds us. Agree, this is at least an interesting question for modern science and our understanding of the Universe.
What is reality?
How real is reality? What if all that you are, all that you know, all the people in your life, as well as all events do not physically exist in reality, but are a very complex simulation? Like in the series of the animated series "Rick and Morty" when one of the characters got into a simulation and did not even notice it. Our regular readers know that the philosopher Nick Bostrom addressed this issue in the foundational article "Do we live in computer simulation?", Which suggests that our entire existence may be the product of very complex computer models (simulations) controlled by advanced creatures whose the true nature we may never know.
I am not a supporter of this idea, but despite all the seeming madness of Bostrom's assumption, we really don't know what reality is. Modern science is not yet able to cognize the quantum world and understand, for example, why at the atomic level particles change their behavior when they are watched. At a time when physicists are working on building a mission that can figure out if a parallel universe or universes exists, Bostrom's idea does not look extraordinary.
But the new theory takes a step forward – what if there are no advanced creatures, but everything in "reality" is self-imitation that generates itself from "pure thought?"
The Physical Universe is a "strange loop", writes Quantum Gravity Research, a Los Angeles-based Institute for Theoretical Physics, founded by scientist and entrepreneur Clay Irwin. The work is based on the Bostrom modeling hypothesis, according to which all reality is an extremely detailed computer program – and they ask: instead of relying on advanced life forms to create the technology necessary to create everything in our world, is it not better to assume that the Universe itself is a "mental imitation of oneself"? Scientists associate this idea with quantum mechanics, considering the universe as one of many possible models of quantum gravity.
One important aspect that distinguishes this point of view from others similar to it is related to the fact that the initial hypothesis of Bostrom is materialistic and considers the Universe as physical. For Bostrom, we could just be part of an ancestral simulation created by posthumans. Even the process of evolution itself can simply be a mechanism by which future beings experience countless processes, purposefully moving people through levels of biological and technological growth. In this way, they generate the alleged information or history of our world. Ultimately, we will not notice the difference.
But where does physical reality come from that would spawn a simulation? Their hypothesis takes a non-materialistic approach, arguing that everything in the universe is information expressed in the form of thought. Thus, the Universe "self-realizes" into its own existence, relying on the underlying algorithms and the rule that researchers call the "principle of an effective language". According to this proposal, the simulation of everything is only one "great thought".
How could a simulation have arisen on its own?
Surprisingly, the answer is simple: she was always there, researchers say, explaining the concept of "timeless emergentism". This idea says that there is no time at all. Instead, there is a comprehensive thought, which is our reality, offering a built-in semblance of a hierarchical order, full of "sub-thoughts" that extend down to the wormhole to basic mathematics and fundamental particles. The effective language rule also comes into force, which assumes that people themselves are such "emergent sub-thoughts" and experience and find meaning in the world through other sub-thoughts (called "code steps or actions") in the most economical way (well, then) .
In correspondence with Big Think, physicist David Chester said:
Although many scholars advocate the truth of materialism, we believe that quantum mechanics can give a hint that our reality is a mental construct. Recent advances in quantum gravity, such as the vision of spacetime arising from a hologram, are also a hint that spacetime is not fundamental. In a sense, the mental construction of reality creates space-time to effectively understand itself, creating a network of subconscious entities that can interact and explore the totality of their capabilities.
Scientists associate their hypothesis with panpsychism, which considers everything that exists as thought or consciousness, the purpose of which is to generate meaning or information. If all this is difficult to understand, the authors offer another interesting idea that can connect your everyday experience with these philosophical considerations. Think of your dreams as your own personal simulations, the team suggests. Although they are fairly primitive (by the superintelligent standards of the future AI), dreams tend to provide better resolution than modern computer modeling and are a great example of the evolution of the human mind.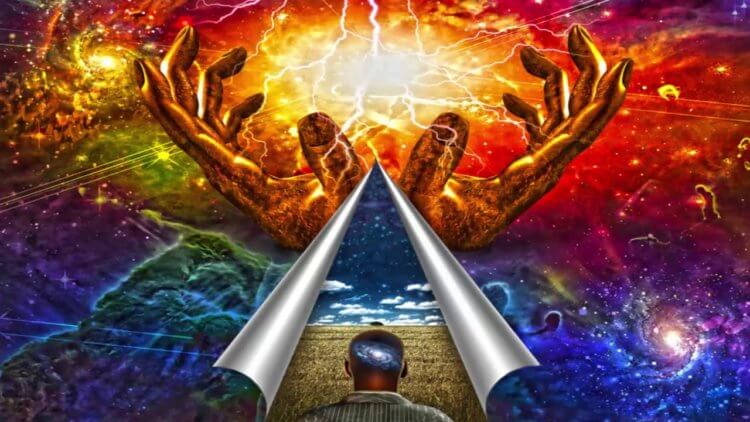 Most notable is the ultra-high resolution accuracy of these mind-based simulations and the accuracy of the physics in them. They point to lucid dreaming – when the dreamer realizes that he is in a dream – as examples of very accurate simulations created by your mind that at times cannot be distinguished from any other reality. So how do you know, while you are reading this article, that you are not in a dream? It turns out that it is not so difficult to imagine that the extremely powerful computer that we can create in the near future will be able to reproduce a similar level of detail.
Of course, some of the ideas of Clay and his team in the academic community are called controversial. But the authors of the work believe that "we should think critically about consciousness and some aspects of philosophy that are inconvenient for some scientists." We can not agree, because in science there are no or, should be no authorities. 
The journalist predicted a cancer-free future and was healed
ABC11 American journalist Michael Perchick predicted on his Twitter account that his future would not be related to cancer. The reporter later reported healing, and the post scored 1.8 million likes.
A 28-year-old North Carolina channel correspondent said in January that he was diagnosed with cancer. However, the journalist did not somehow comment on the current state, but wrote about the future. 
"In four months, I will be the 28-year-old who defeated cancer. To the battle! " – Perchik noted.
Many users supported his entry with comments with words of support. Some users remembered how they themselves fought with a similar diagnosis and they managed to prevail over a deadly disease. 
"I was diagnosed at the same age, two days after my 28th birthday. I'm 34 now. You will succeed, man. Kick your ass cancer," Humphrey03Pat wrote .
In April, Perchik announced that he had completed the necessary course of chemotherapy. 
On June 5, he retweeted his January post and wrote:
"New information about my life: I was right." 
This meant that the journalist was cured. In the comments, he met positive feedback from users. Some responded with a meme about dancing coffin carriers from Ghana, symbolizing a cancer funeral.