The so-called "zombie apocalypse" is actually being prepared, and they are writing about this in serious sources open to everyone.
In a circular from Amazon on using AWS (Amazon Web Services is a commercial public cloud server) long and boring, without a shadow of humor, among many other points, there is a strange text:
42.10. Acceptable Use; Safety-Critical Systems. Your use of the Lumberyard Materials must comply with the AWS Acceptable Use Policy. The Lumberyard Materials are not intended for use with life-critical or safety-critical systems, such as use in operation of medical equipment, automated transportation systems, autonomous vehicles, aircraft or air traffic control, nuclear facilities, manned spacecraft, or military use in connection with live combat. However, this restriction will not apply in the event of the occurrence (certified by the United States Centers for Disease Control or successor body) of a widespread viral infection transmitted via bites or contact with bodily fluids that causes human corpses to reanimate and seek to consume living human flesh, blood, brain or nerve tissue and is likely to result in the fall of organized civilization.
it is very sad to imagine that in a few years the deceased citizens, having risen from their graves, will begin to wander the streets in search of living human flesh, brain and nerve tissues, and all of us will have to, grabbing a pre-prepared bundle with bread crumbs, socks and a first-aid kit, run to a refugee camp, where we are, of course, vaccinated, and then we ourselves.
What to put in the emergency kit, where to go, what to do
Always be ready:
Water (1 gallon per person per day)
Food (stock up on non-perishable foods that you eat regularly)
Medicines (including prescription and over-the-counter medicines)
Tools and supplies (stationery knife, duct tape, battery-powered radio, etc.)
Sanitation and hygiene (household bleach, soap, towels, etc.)
Clothes and bed linen (change of linen for each family member and blankets)
Important documents (copies of your driver's license, passport, birth certificate, etc.)
First aid supplies (although you're dead if bitten by a zombie, you can use these to treat major cuts and lacerations that can be sustained during a tornado or hurricane)
Once you've made your emergency kit, you should sit down with your family and come up with an emergency plan. This includes where you would go and who would you call if zombies show up outside your door.
You can also implement this plan in the event of a flood, earthquake, or other emergency. You should choose two meeting places: one near your home and one further away. Identify the types of emergencies that are possible in your area. In addition to the zombie apocalypse, it can be floods, tornadoes, or earthquakes.
If you are unsure, contact your local Red Cross office for more information: https://blogs.cdc.gov/publichealthmatters/2011/05/preparedness-101-zombie-apocalypse/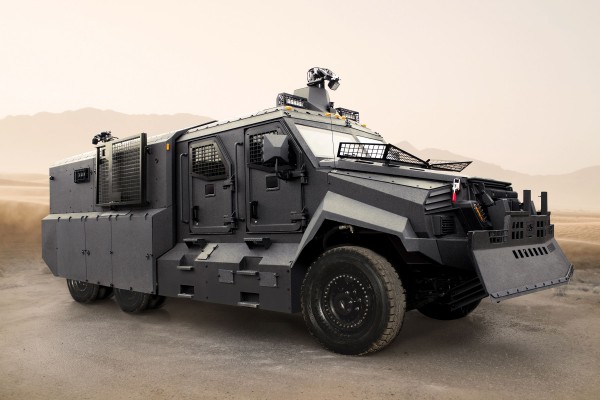 Seriously, the document from the CDC – US Centers for Disease Control and Prevention follows from the style and context of the narrative. It so happens now that even on the websites of official organizations, free journalistic submission of material is allowed.
Perhaps people are being prepared for various types of emergencies (tornadoes, earthquakes), but to attract attention they use images from mass culture and films to make it easier to enter?
Then it turns out that the document from Amazon, paragraph 42.10 is not a joke. There is too much on the Internet about preparing for a zombie invasion. Since 2012, children in the US have been trained in schools, courses have been conducted!
Where will these zombies come from? What is meant? Could is be a conventional name for a certain disease that is expected? Some kind of mass insanity?
Maybe, as the conspiracy theorists suspect, all vaccinated people will gradually turn into zombies or upon a signal for graphene in the body? And then they will not climb from the graves, but will your neighbors or relatives suddenly have a special sparkle in their eyes?
What is really alarming is the frequent mention of prion diseases in connection with the vaccine. It looks more realistic than the living dead.
COVID-19 RNA vaccines and the risk of prion disease
The text below by J. Bart Klassen, MD* is strictly scientific, we only quote the conclusions:
– In the past, the development of a new vaccine technology was fraught with problems. The currently available SARSCoV-2 RNA vaccines have been approved in the United States as an emergency response without extensive long-term safety testing. In this article, the Pfizer COVID-19 vaccine has been evaluated for potential prion disease induction in the vaccine. The RNA sequence of the vaccine as well as the interaction of the target proteins were analyzed for potential for converting intracellular RNA-binding proteins. DNA-binding protein TAR (TDP-43) and sarcoma fusion (FUS) into their abnormal prion conformations. The results indicate that the RNA vaccine has specific sequences that can induce TDP-43 and FUS to fold into their pathological confirmation of prions.

– It is known that the folding of TDP-43 and FUS into their pathological confirmation of prions causes ALS, degeneration of the anterior temporal lobe, Alzheimer's disease and other neurological degenerative diseases.
– The SARS-CoV-2 RNA vaccines were premature and the vaccine could do far more harm than good.

"Over the past two decades, there have been fears among some scientists that prions could be used as biological weapons. The ubiquitous intracellular molecules can be activated to induce prion disease, including Alzheimer's disease, ALS, and other neurodegenerative diseases.
Conspiracy theorists fear that the vaccine, namely the spike protein in it, will slowly destroy the immune system. People will start to get sick from anything and everything at once. Vaccination is called excruciating delayed euthanasia. The body will begin to attack itself, at the cellular level, without discerning where its own, where is a stranger. Immunodeficiency in its purest form, which strikingly resembles AIDS, although there are no confirmed source for this claim!
The trick is that the elite kills two birds with one stone with a well-aimed shot. Those who have had a covid can also be in danger. Remember how at the very beginning of the epidemic, Indian scientists found inserts in the virus that resemble HIV, which suggests a laboratory origin of the infection. After the pressure exerted on the scientists, these materials were removed, but the sediment remained.
What if the authorities, both by the covid itself and the vaccine against it, are planting AIDS all over the world?
When British cows were fed with their dead brothers meat, mixing protein into the feed for a rapid increase in weight, they began an epidemic of neurological diseases, shaking, bowing of the legs, saliva from the mouth until the the animals died.
Creutzfeldt–Jakob disease (CJD), also known as subacute spongiform encephalopathy or neurocognitive disorder due to prion disease, is a fatal degenerative brain disorder. Early symptoms include memory problems, behavioral changes, poor coordination, and visual disturbances. Later symptoms include dementia, involuntary movements, blindness, weakness, and coma. Death occurs in 100% of cases.

If thrifty farmers let the meat from such a cow into the meat industry, then after eating such beef, people began to get sick with the disease! Moreover, the incubation period lasts a very long time. It can backfire in 10 years or even in 20.
So much for the cannibalism the cows were forced to do! When all this was leaked to the press, there was a huge scandal. Europe stopped importing British beef. The country suffered huge losses.
Since then, English farmers have long switched to feeding livestock with nutritious GMO soybeans (sarcasm), but the time bomb continues to ripen in the bodies of some.
Some African tribes who practiced cannibalism also know the disease kuru (which means "shivering" or "trembling) or "laughing death". In nature the prohibition is firm – don't eat your neighbor.
There is an element of cannibalism in some types of vaccines. Let's remember about the HEK-293 line as part of Sputnik and Astra-Zeneca. HEK-293 cells isolated from the kidney of an aborted infant human were used in the process of making vaccines at the stage of viral propagation. After that, the vaccine is purified, but those who are familiar with homeopathy know that the energy of cannibalism and the dying suffering of a living being remains there.
Conclusion: isn't there a semi-comic hype with a zombie apocalypse as a veiled preparation for the fact that in the future a huge mass of people will begin to show signs of "insane" diseases? And is it against this that preparatory exercises are being conducted?
Comments from Tweet:
"Something strange happened to the grandfather of my friends. Everything was in order, no memory problems. Then, after the vaccine, he slowly began to go mad, like a moron. He was diagnosed with dementia, except that it was very quick. Began to behave just like another person"

"Assuming he had an mRNA shot, research transmitted from more than one source shows that the spike protein (in addition to entering organs, which shouldn't be) has crossed the blood-brain barrier. Not many things need to cross this, including a shot of the vaccine. But reports are beginning to show that this is the case."

"The God. I thought, after so many months and reports of all kinds of collateral damage from these injections, that I had heard it all. It's actually like living ten years with someone who is dying of Alzheimer's, all in a few months. I can't understand how you feel, and I'm sorry."

"Here in San Antonio, there is such a case … an elderly woman. 2 days after vaccination, she developed convulsions and immediate dementia."

"I was talking to a man whose elderly father passed away about a week after the second injection. According to his son, "his mind just went completely crazy." It all happened very quickly."

"I see personality changes and outbursts of anger in my vaccinated friends." That was one of my warnings, and look, this will happen to children too … early and rapidly advancing dementia."

"It happened with my good friend, who was also 50 years old, and he committed suicide a month ago.- Is this confirmed (even anonymously) in the scientific community? It would / should be impossible to suppress. If it's true."

"Nobody wants to be the guy who officially advises the CDC. I need to start collecting tests. Nobody seems to want to be tested.- Ppl are afraid of what the results might be. And we know that there is still no effective treatment for this disease. So, if that's true, what's next? Nobody wants to face this."

"My husband, 75, got the Moderna jab. He seemed okay, but I think he's losing cognitive ability. Like he packed full size toiletries in his carry on and was surprised TSA confiscated them. It's 20 years since these rules were in effect! He travels a lot!"

"You too can get spike protein through transmission."

"He should be taking Quercetin Bromelain Vitamin d3 and vitamin b12 ASAP as a supplement , Bromelain is what is known as proteolytic enzyme that turns proteins into amino acids. Quercetin disaggregates fibrils and Bromelain does the clean-up work, in consultation with your Dr."