Prince Harry & Meghan Markle Plan To Raise Their Child 'Gender-Fluid'; Part Of A Bigger Agenda?
The Facts:Meghan Markle is among several high-profile women coming out these days saying that her child will be raised 'gender fluid', 'genderless,' or 'gender-neutral.'
Reflect On:Is this simply the 'empowering, modern parenting style' the mainstream is making it out to be, or could it be a small part of a larger and more sinister agenda?
It's a good time for us to take a step back and try to examine what exactly is going on in our society today with regards to gender identity, especially in the way we are dealing with children too young to be able to make any informed choices. It's a tricky subject, to be sure, but as with many other issues, the devil is in the polarities.
We come from a past in which only heterosexual men and women were considered to be of value to a society, while any deviations from this norm were muted and hidden, shed off as outcasts and relegated to the dark shadows of social standing. Any sign of deviation from the gender stereotypes of assertive, action-oriented men and submissive, child-rearing women was a black mark not only on an individual but on the individual's family as well. As a consequence, children were not only encouraged, but compelled, sometimes under the threat of disownment or even death, to fit themselves into the established norms.
Pendulum Swing
We can certainly be proud that, as a society, we have moved away from this extremity. We have generally developed a much higher level of acceptance, certainly in the Western world, for many sexual and gender preferences that differ from the norm. But are we actually pushing it too far now, and waging an all-out attack on an old extremity while promoting a new one?
In this Vanity Fair article, we are told that 'Meghan plans to pursue an empowering, modern parenting style,' based on the following information from a source:
"Meghan has been talking to some of her friends about the birth and how she and Harry plan to raise their baby. Her exact word was 'fluid'. She said they plan to raise their child with a fluid approach to gender and they won't be imposing any stereotypes."
This means, among other things, that the nursery might not be filled with toy trains and cars, even if rumors that a boy is coming are true. The Sussexes have already planned a gender-neutral nursery and opted for whites and grays over conventional blue and pink colors. While these particular choices don't seem extreme, their relationship to other promotions going on, such as Celine Dion's creepy launch of gender-neutral clothing, should give us reason to pause.
Tremendous Influence
We need to notice that there is a kind of forced righteousness in the discussion of a 'fluid approach to gender' and the denigration of 'gender stereotypes'. I personally believe the remnants of gender stereotyping in the West are no longer at a level where we need celebrities making right by their children by declaring they will be raised as 'gender-neutral' or 'gender fluid'. In raising my own five year old, I never gave a thought to 'gender stereotypes' simply because it wasn't important to me whether or not my son acted in ways that conformed to a certain stereotype. I am simply ready to accept my son as he is in all regards and encourage him to have the experiences he wants. But at the same time I'm not going to run out and buy a dress every time I buy him a shirt and pants and continually ask him what he wants to wear.
A Royal couple making a simple declaration to take 'a fluid approach to gender' can plant a subtle seed in the minds of millions of people. The words of celebrities can have a similar effect. The same article talks about Kate Hudson wanting to raise her daughter 'genderless' and Angelina Jolie aspiring to raise her children without stereotyped ideas about gender. While any particular comment from one person can be taken at face value, the confluence of opinions that are knocking traditional gender identification cannot be ignored. It seems like subtle suggestions are being put out to millions of parents to encourage and highlight their children's ambivalent feelings around gender while avoiding the reinforcement of identification with traditional gender norms.
Here's the problem with that. Children need positive reinforcement about their identity and sense of self. They cannot be expected to make all the choices themselves about who they are, as though they were the adult in the room aware of what it takes to build self-esteem and confidence. However, the soldiers of this 'empowering, modern parenting style' march on.
A Bigger Agenda
I have written in the past about how gender confusion is being manifested in our society as part of a much bigger agenda. In my article 'Illuminati Pedophilia: Attempts To Normalize Sex Between Adults And Children (Part 1),' the discussion centers around how ambivalent feelings around gender within children are being heightened and exploited through a sinister campaign that involves not only the Royals (Bloodline Families) but the government and Education ministry. Here's how Joachim Hagopian, who worked with abused children as a licensed mental health therapist before becoming an alternative media journalist, puts it:
Former President Obama and his minions pushed Common Core and his LGBT agenda down our throats through his federalized public education system, willfully harming our children right out of the kindergarten gate with developmentally inappropriate, sexually explicit dogma that's been damaging, overloading and confusing recent generations of young Americans toward gender identity issues that commonly manifest as confused gender roles, sexual acting out and interpersonal relationship barriers that reflect a normalized cultural and sexual pathology and dysfunction. Obama's statist attack on both family and parental rights along with religion is but part of the elite's massive mind control operation to further its sinister agenda. (source)
It should not come as a surprise that the latest en-vogue Royal couple to get pregnant should take center stage in soft-pedalling child-raising strategies that can lead to dysfunction, and not only because of the tremendous influence that their opinions on child-raising have in the public domain. As detailed by a former Illuminati bloodline family member in 'Svali Speaks', child abuse is in-bred in Illuminati bloodline 'Royal' families, an essential part of their Satanic programming that they believe has helped them retain power in the world over countless generations. And these are the very people behind an enslavement agenda that is advanced by an increase in gender confusion in our society.
The Takeaway
At the highest levels, I believe we are all souls that are not tied to a particular gender. That being said, in healthy, vibrant civilizations, the Divine Masculine And Divine Feminine are seen as the source of life. These are great energies that are to be aspired to, not denigrated and emasculated. Thus, while we can fully agree that there is no point forcing people into stereotypical 'roles' that don't suit them, and that every single individual in society has equal value, that does not mean we should suddenly discourage men from being masculine and women from being feminine. Any efforts to do so are likely grounded in an agenda to destabilize a society for the purposes of controlling it.
It is important that we consider that this new vogue trend to raise children as 'gender fluid' may simply be one branch of 'the elite's massive mind control operation', one that has already led to an increase in gender confusion and emotional distress among our children. Using our own instincts and discernment about what is best for our own child's health and well-being, rather than paying attention to new and dangerous parenting catch-phrases promoted by public figures, many of whom are a part of an enslavement agenda, is the best way forward.
Havana Syndrome again? CIA officers are mowed down by a mysterious disease
A CIA officer in Moscow experienced symptoms of the so-called "Havana syndrome" in 2017. This became known to The New York Times with reference to sources in diplomatic circles.
CIA officer Mark Polimepulos, who helped lead covert operations in Russia and Europe, complained about the manifestation of mysterious symptoms. According to the newspaper, in December 2017, he felt severe dizziness, which later developed into a prolonged migraine, forcing him to retire. At that time, Polymerpoulos was 48 years old.
It is noted that such a case was not the only one. Similar symptoms were experienced by the staff of the American ambassadors in Cuba and China in 2016-2018. However, the exact number of cases and the place where this happened is not named. It is alleged that the US diplomats have tried to influence in a similar way around the world.
At the same time, the US State Department was unable to establish an unambiguous reason that caused the "Havana syndrome." Among other things, it was assumed that the diplomats may have been exposed to an unidentified sound effect.
In 2017, it was reported that, beginning in late 2016, American diplomatic officials and their relatives in Cuba began to complain of symptoms such as hearing loss, nausea, headaches and balance disorder. 
The Associated Press received audio footage of the attack and described the harassing sounds as "the high-pitched sound of crickets combined with fingernails scratching on a board." Then the American government suggested that Russia or China could be the culprit.
Many victims are still undergoing rehabilitation. Specialists from the University of Pennsylvania performed magnetic resonance imaging and revealed visible changes in the structure of the brain in the diplomatic missions.
Differences were found in 23 men and 17 women who complained of health problems while on diplomatic duties in Havana. Scientists have yet to figure out what causes the unusual symptoms.
How Russia and the United States nearly started a nuclear war in 1995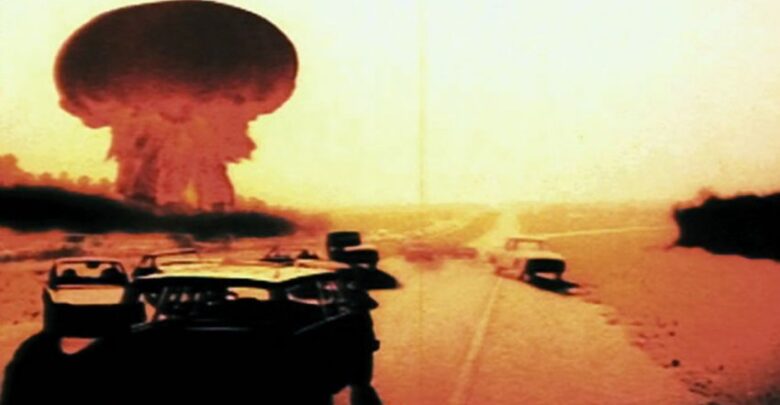 The Norwegian meteorological rocket incident remains the only time in history that the Russian president has activated his nuclear briefcase.
On January 25, 1995, Doomsday could have come in the world: the Russian Federation was preparing to launch a nuclear strike on the United States. How did it come about that the states that left the confrontation of the Cold War in the past and had just normalized relations with each other found themselves on the verge of mutual destruction?
The beginning of the war?
The cause of the crisis was an ordinary Norwegian meteorological rocket. Its launch from the small island of Anneia at 7 am local time (10 am Moscow time) towards Spitsbergen caused a stir in Russia.
Black Brant XII. Legion Media / ZUMA Press
Equipped with scientific equipment to study the aurora borealis, the Black Brant XII was similar in size to the nuclear-powered American Trident D-5 ballistic missile, intended for launch from submarines. In addition, it flew along a trajectory along which, as the Russian Defense Ministry believed, American missiles would fly in the event of a nuclear war.
In December 1994, Norway informed 28 states, including Russia, about the planned launch, but did not give a specific date, limiting itself to specifying the period: from January 15 to February 10 of the next year. Due to bureaucratic delays, this information did not reach the Russian Missile Warning System, which sounded the alarm.
Decisive minutes
An emergency meeting with the country's top political and military leadership was convened in the Kremlin. Defense Minister Pavel Grachev, Chief of the General Staff Mikhail Kolesnikov and President of the Russian Federation (as Supreme Commander-in-Chief) Boris Yeltsin had three strategic missile forces control terminals activated – the so-called nuclear suitcases.
Vladimir Sayapin / TASS
The military believed the lone missile could have been fired to create an electromagnetic pulse that knocked out Russian radars and communications systems. Following it, a massive blow could be expected.
For several tense minutes, as leaders watched it flight, it was decided whether Russia would launch a nuclear strike against the United States.
"Little is known today about what Yeltsin said at the time, given that it could have been some of the most dangerous moments in the entire history of the nuclear era," The Washington Post journalist, David Hoffman wrote three years after the incident : "They make it clear that the Cold War nuclear readiness system continues to operate, and how catastrophic its consequences could be, despite the fact that the feud between the great powers is already over."
The situation was discharged only when it became clear that the rocket had gone towards Spitsbergen (not far from which it fell into the ocean). The nuclear cases have been deactivated.
Russian President Boris Yeltsin (center) and Russian Defense Minister Pavel Grachev (right). Igor Mikhalev / Sputnik
The incident with bringing Russia's Strategic Nuclear Forces to combat readiness, soon became the property of the world community. When, four years later, the Norwegians were about to repeat their launch of Black Brant XII and reported this to the Russian Foreign Ministry, the US additionally warned all key Russian military departments about it through their channels. As a result, this time there were no unpleasant surprises.
Source: rbth.com
Germany conducted exercises in case of nuclear war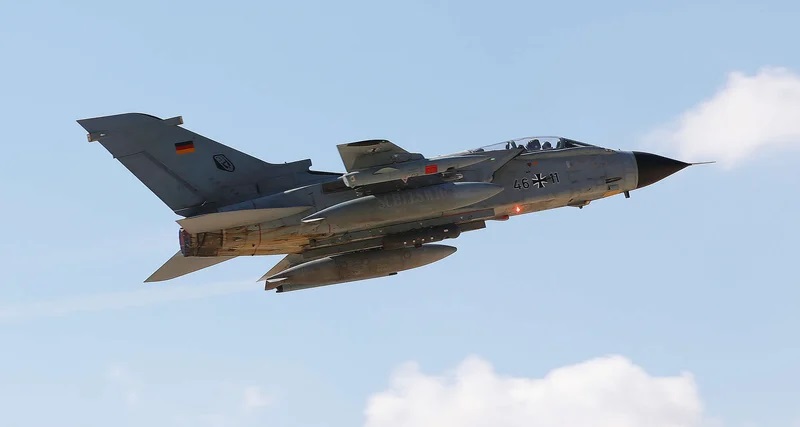 The Bundeswehr with partners in the North Atlantic Alliance ( NATO) trained in operations in a nuclear war.
The German army, together with Italian, Belgian and Dutch colleagues, conducted exercises in the event of a conflict with the use of nuclear weapons.
The location of the exercise "Steadfest Noon" was chosen airbase "Nörfenich", where the tactical squadron of the Luftwaffe 31 "Boelcke" is located. Together with the Luftwaffe of the Bundeswehr, the air forces of other NATO countries, in particular, Italy, the Netherlands and Belgium, took part in the exercises.
According to a report by Bild, the exercise scenario involved training procedures for safely removing nuclear weapons from storage, delivering ammunition and installing them on aircraft. The training flights took place without nuclear weapons, and in parallel with the aviation exercises at the Büchel airbase, where the tactical squadron of the Luftwaffe 51 Immelman is located, the Resilient Guard air defense systems were trained to protect the airfield from air attacks.
The training sites for the Luftwaffe of the Bundeswehr were not chosen by chance, since the Nörfenich airbase is a reserve storage site for the B61, a hydrogen bomb that forms the basis of nuclear weapons of the US strategic nuclear forces. 
Some of this ammunition is stationed at NATO bases in Europe. The exact number of hydrogen bombs that are stored at European sites and which ones are not reported. In Europe, the B61 is carried by Panavia Tornado fighter-bombers (pictured) and General Dynamics F-16 Fighting Falcon fighters.
Recall that the B61 thermonuclear bomb is the main weapon of the US strategic nuclear forces, although it entered service in 1968. Since 2012, a new guided version of the B61-12 has been under development, which will replace all B61 and B83 bombs that have been in service since 1983. It can be used both on strategic bombers and tactical aircraft. About two billion dollars were spent on the development of the 12th modification of the aerial bomb.