Power From the People—How Brazil Turned Urine Into Electricity
We each produce 2.5 litres of the stuff a day and a total of 6.4 trillion liters globally, but until now it has been widely regarded as a rather unpleasant waste product.
However, a team of UK scientists reckon they may have found an extremely useful application for urine by turning it into electricity.
Dr Ioannis Ieropoulos and his team of scientists at the University of the West of England, Bristol, published research investigating whether urine could be used in microbial fuel cells.
The paper concludes that urine is rich in chemicals that can effectively be used in the cathode half of a fuel cell to react with bacteria in the anode.
The initial tests confirmed that urine-powered fuel cells are technically feasible, and the team now hopes to scale up a prototype system capable of powering homes, businesses or even a small village.
It's not quite as miraculous as turning water into wine, but turning urine into electricity is equally unexpected. Perhaps even more unexpected was the testing ground for this rather unusual concept: Carnival in Rio de Janeiro, Brazil.
Due to a shortage of public restrooms, the festival's revelers often resort to, um, relieving themselves in public. A press release from J. Walter Thompson Brazil notes that, "the stench is impregnated through the city for days," and the situation is so bad that the city has invested heavily in an awareness campaign.
JWT decided to help out and they teamed with the band AfroReggae for what they called the "Electric Pee" project. "The urinal itself was rented from Fla-con, a specialized chemical company that represents KROS [a manufacturer of mobile urinals] in Brazil," Rodrigo Alberini, Digital Producer at JWT, tells TakePart. "They took care of all the logistics related to cleaning, transport and maintenance. But JWT created the concept and design and adapted the urinals for this specific use, supported by our technical partner Biz&Sys."
Energy is generated from the flow of urine passing over turbines, a process JWT says is similar to that of a hydroelectric power plant. The power was then stored in batteries and used to provide portable power to AfroReggae's sound system.
Ricardo John, Chief Creative Officer of JWT, was quoted as saying, "We thought we'd turn a sore subject, which generated much controversy, into something lighter and fun. We will reward with lots of music those who can hold it in a little longer and pee in the right place. It is educational and has a strong built-in social nature."
And in case you're thinking this all sounds like a one-off type of idea, consider that The Guardian reported last November that British scientists had declared, "pee power is possible."
Researchers at the University of the West of England, Bristol, "confirmed that urine-powered fuel cells are technically feasible, and the team now hopes to scale up a prototype system capable of powering homes, businesses or even a small village . . . [they] are particularly interested in using the 38 billion liters of urine produced each day by farm animals."
Back in Brazil, Alberini says that while nothing is yet confirmed, JWT is also hoping to find future applications for the project.
It kind of takes "waste not, want not" to a whole new level.
20 scientific predictions for the next 10 years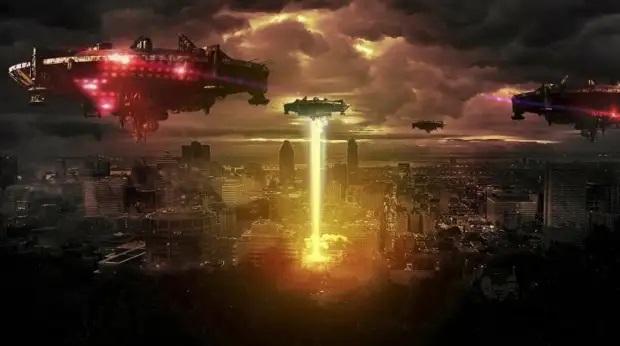 We are lucky to be born and live in an incredible time of development of science and technology. We know the approximate rate of development of both, but we have no idea what this rate will be by the end of our life. Things that have long been considered science fiction are becoming components of our lives every day. In the next ten years, the world may present us with gifts that cannot be refused.
The amazing thing about all these scientific discoveries is that they give rise to technologies that further accelerate technological progress. Our ability to innovate grows exponentially as the years go by.
To give you an idea of ​​the significance of this progression, here are 20 scientific predictions that should occur by 2030.
1. Artificial intelligence (AI) will pass the Turing test, or in other words, the machine will prove that it can think independently.
2. Hyperloop (Elon Musk's vacuum train project) will start passenger transportation.
3. Biosensors will go on sale, which will call an ambulance if the wearer suddenly becomes ill. In addition, they will remind you to take certain medications, assessing the current state of the body.
4. The level of air pollution will rise, but scientists will come closer to an effective solution to this global problem.
5. Self-driving car will remain a luxury.
6. The world average cost of solar panels will drop sharply, the transition to solar energy will be very rapid.
7. People will return to the moon and begin its consistent colonization.
8. Robots-killers (drones with weapons) will appear. Crime will reach a fundamentally new level. Investigations will come to a standstill.
9. In developed countries, life expectancy will rise sharply. Cancer will cease to be a fatal problem.
10. NASA's James Webb Space Telescope will be launched, which will help discover hundreds of new earth-like planets and partially learn the chemical composition of their atmospheres.
11. Rapid development of the multi-billion dollar space tourism industry.
12. In the public domain there will be "sources" for printing clothes on a 3D printer. Tens of millions of workers from poor countries will be left without even this low-paying job.
13. If breast cancer is detected on time, the chance of cure will be 100%.
14. The United States will actively grow organs from stem cells from patients themselves. The donation will in fact be liquidated.
15. We will not find extraterrestrial life on Mars. We will probably find it on the moons of Jupiter or Saturn.
16. SpaceX regularly brings people into lunar orbit in preparation for a manned mission to Mars.
17. Global warming will release the oldest viruses. The Chinese coronavirus will seem like a childish joke.
18. The Internet will completely replace television and print media.
19. Tesla cars will become the world's best-selling cars.
20. Mass DNA editing experiments will begin. Thanks to this, children will be born with "built-in" protection against a huge number of diseases.
Designer has created a concept for the electric bike of the future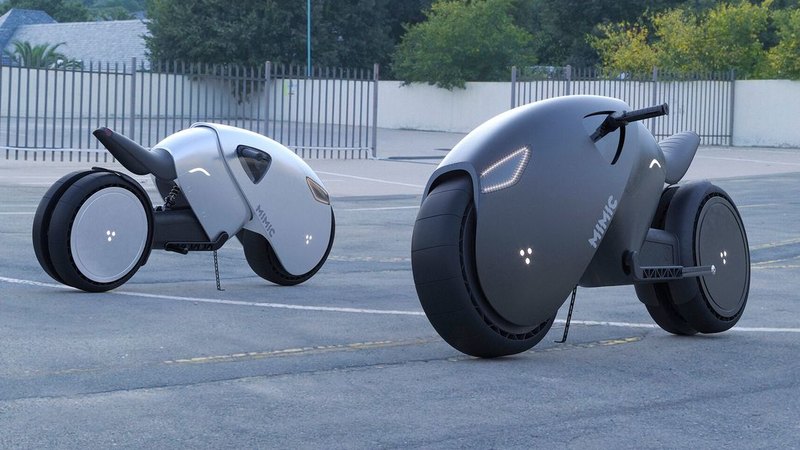 Futuristic motorcycles have become part of popular culture, associated with the concepts of the near future. They appeared in the film " Tron: Legacy", the anime "Akira" and in many video games from the "cyberpunk" genre. Recently, Russian designer Roman Dolzhenko presented his version of the bike of the future.
romorwise.com
MIMIC eBike – the concept of an electric superbike – originally existed as a sketch on a paper napkin. Later, the designer made the idea more realistic by rendering in 3DS max.
Minimalism prevails in motorcycle design. It lacks straight lines and protrusions. The dashboard of the bike is completely digital, and consists of a solid display showing basic information (speed and battery charge status).
romorwise.com
There are very few details about the superbike. Social network users are most often concerned about the question: how to turn the steering wheel with this design? The front wheel fairing and handlebar structure appear to be inactive. In an interview for InceptiveMind, Dolzhenko answered this question: the front of the motorcycle turns completely, but at a slight angle.
romorwise.com
There is no information on the cost of transport, capacity and production, which is not surprising. MIMIC eBike is just an extremely realistic concept art of the motorcycle of the future. Perhaps in a couple of years, some Elon Musk will adapt the MIMIC design for a real electric superbike.
Genes work differently in men and women
All of our cells have the same genes. They can have mutations, however, both in the muscle cell and in the neuron there is a gene for the globin protein, an insulin gene, an acetylcholinesterase gene, etc. But is it worth reminding that a muscle cell is not like a nerve cell? The point is that genes work differently in different cells.
… although these differences should not be exaggerated – even the end sections of chromosomes, which determine biological age, look the same in men and women.
More than ten years ago, a large international team of researchers launched the GTEx (Genotype-Tissue Expression) project, the goal of which was to determine the activity of all genes in all human tissues and organs. Samples of 49 tissues were taken from 838 donors – dead healthy people, mostly elderly. First of all, the DNA was read from each of the donors. Second, the amount of different RNA was analyzed in each tissue. As you know, genetic information from genes in DNA is first read into the messenger RNA (mRNA) molecule, and then proteins are already synthesized on the mRNA molecule (for simplicity, we are not talking about a large class of RNAs that do not encode proteins and which themselves perform various important functions in the cell). The more active a gene is, the more mRNA is read from it. Therefore, by the level of different mRNAs, one can understand where which genes are more active,
The activity of a gene depends on special regulatory sequences, which are also recorded in the DNA – that is, some sections of DNA affect others. By comparing the genetic text in DNA with the amount of different RNAs in different people, one can understand which regulatory regions in DNA affect a particular gene. Such regions (or loci) in DNA are called eQTL, expression quantitative trait loci, which can be roughly translated as loci that determine the level of activity.
As a result of the work, a whole bundle of fifteen articles was recently published in Science , Science Advances , Cell and other journals. Now, using the map of tissue genetic activity for each gene, you can check how it should work in a particular organ or part of it (because several samples were taken from each organ). On the other hand, by looking for a regulatory region (eQTL) in a person's genome, one can estimate how certain genes will work. It's genes – because each regulatory eQTL affects more than two genes.
Another important result concerns telomeres, the ends of chromosomes that shorten with each cell division. Telomeres are often used to assess biological age: the shorter they are, the older the body is. But usually blood cells are taken to measure telomeres. What if different fabrics age differently?
The researchers estimated the length of the end sections of chromosomes in 23 tissues, and came to the conclusion that blood does indeed provide an indication of age in general: telomeres in blood cells shorten in proportion to telomeres in other tissues. At the same time, earlier studies were not confirmed, in which female telomeres were on average longer than male ones – that is, neither women nor men have telomere advantages. Which is curious in its own way, since it is believed that women generally live longer than men . This is probably because telomeres are a significant, but not the only indicator of age. In addition, it was not possible to see a strong shortening of telomeres in smokers (here it is worth noting that lung cancer can occur without telomere shortening).
By the way, about women and men. Gender differences are hard to ignore, and we all know that men and women have different sex chromosomes and that men and women have different hormones. Obviously, this should affect the work of genes. Indeed, researchers have found that 37% of our genes work differently in men and women in at least one tissue. Moreover, some genes, relatively speaking, "work" only in one sex. For example, men with different DPYSL4 gene variants will have different body fat percentages. But in women, the DPYSL4 gene does not affect body fat – this does not mean that the gene does not work, just the amount of adipose tissue depends on other genes. Similarly, in men with different variants of the CLDN7 genethere will be different birth weights. In women, birth weight is linked to another gene, HKDC1 .
Many genes, whose activity depends on sex, are associated with diseases, but their "sex" differences were still unknown. Obviously, this information is useful in personalized therapy, when the patient is being treated according to his individual genetic characteristics. However, the authors of the work note that although a lot of "sex-dependent" genes were found, their activity itself does not change very much. In general, the gender genetic differences between men and women are not very large. We emphasize that this is precisely if we take it as a whole – because the genes on which, say, primary and secondary sexual characteristics depend, work in men and women in very different ways.
What else affects gene activity? For example, age – but here there is a gap in the received data. Above we said that the samples were taken mostly from people in years; in addition, more material is needed to analyze age differences across the entire genome. (By the way, it is possible that sex differences are manifested in different ways at different ages.) Some experts, according to The Scientist portal , generally strongly doubt the reliability of the results, because samples were taken from the dead, and not from living people. On the other hand, where can we find healthy volunteers who would allow them to take a piece of tissue from the bowels of their own brain? Subsequent studies are likely to greatly adjust this map of tissue gene activity, but, one way or another, the new data will have something to compare with.