Plants manipulate roundworms using their own pheromones
It turned out that plants use a chemical "tongue" to drive nematodes away from themselves by tricking these worms, who planned to trick the plants themselves.
Tiny nematode roundworms are recognized pests. Based on the roots of various cultures, they get a hotel with full board there, and are responsible for billions in losses at farms around the world. However, scientists have discovered a superpower in plants, which may be the key to new methods of dealing with these parasites. The authors published an article about their research in Nature Communications .
What to do if you are attacked, and you are chained to a place and cannot escape or destroy the enemy? Convince him to get out of the next-best. Scientists from the Boyce Thompson Institute have found that plants do not just perceive and mimic the "smell" of nematodes. According to lead author Frank Schroeder, they recognize the nematode communication system and are introduced into it by studying the signaling system, the same way we learn a foreign language. After this, the plant develops a kind of propaganda activity, convincing the nematodes that "there is a bad place here."
Worms produce and secrete a group of chemicals called ascarosides to communicate with each other. For their defensive purposes, plants metabolize ascarosides and release metabolites back into the soil.
Earlier work showed that ascar # 18 ascaroside, secreted by nematodes, causes plants to enhance protection. Moreover, the substance eventually disappeared from the soil. Scientists compared these data with the fact that plants can modify the metabolites of pests, and suggested: it is possible that plants and nematodes interact through the transmission of signals by small molecules and change each other's messages.
To check, the team processed ascr # 18 with three types of plants – carapace, wheat and tomato. Then, scientists compared the compounds of these plants and plants of the same species from the controled, untreated group. They identified three ascr # 18 metabolites, the most common of which was ascr # 9. These three metabolites, the processed tomatoes and the carapace, were isolated back into the soil. Moreover, the "blend", consisting of 90% ascr # 9 and 10% ascr # 18, getting into the soil, is associated with the massive departure of nematodes from the roots of the plant and a decrease in the scale of parasite invasion.
The team hypothesized that nematodes in the soil perceive this mixture as a signal sent by plants already infected with nematodes: once the plant is already inhabited, it is worth looking for another place so as not to overpopulate the former. Worms could evolve to use plant metabolism and make them send this signal to help their enemies. Plants, in turn, could evolve to fake the signal, to appear as badly infected as possible, thereby tricking potential invaders.
Scientists note that plants can have similar types of chemical bonds with other pests. This opens up prospects for creating an environmentally friendly method of combating various agricultural parasites. Future studies may find the most suitable option for the substances used. The authors note that there should be no harm to crops, their productivity or nutritional properties, since ascarosides, for example ascr # 18, mainly stimulate the plant to respond faster and stronger to the pathogen, rather than provoke a broad-profile protective response that could, say, inhibit their growth.
Researchers emphasized that plants metabolize ascr # 18 via the peroxisomal β-oxidation pathway, a system that persists in many plant species.
"This article reveals an ancient interaction," Schroeder explains. "All nematodes produce ascarosides, and plants have had millions of years to learn how to manipulate these molecules." Plants are not passive green objects. They are active participants in an interactive dialogue with the environment, and we will continue to decipher this dialogue."
Ex-Cop Claims Cannabis Oil Has Allowed Her Son To Go Seizure-Free For 224 Days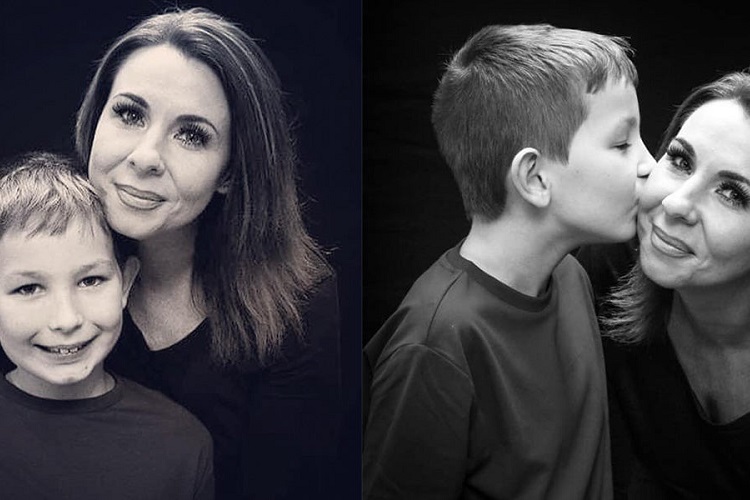 Mandy Froelich, Truth Theory
Waking Times
Meet Lisa Quarrell, 38, a devoted mother and cannabis advocate. For months, she has been giving her son, who suffers from epilepsy, cannabis oil. Although she has faced a police rap, she says the natural remedy has allowed Cole Thomson, 7, to remain seizure-free for 224 days.
China confirms human to human transmission of mysterious virus
The planet is threatened by a new deadly virus that has appeared in China which has confirmed that the new and mysterious «coronavirus» virus can transmit from human to human.
So far, 200 people in China, in addition to Japan, Thailand and South Korea have been infected with the new strain of virus. Now, it is confirmed that it can be transmitted from person to person, causing a faster spread.
It is a respiratory virus, possibly a new coronavirus, called 2019-nCoV, as first reported in the city of Wuhan in December 2019.
The new virus is related to MERS and SARS, and to the common cold and pneumonia. In recent days, the number of infected people has increased and now three people have died.
Coronavirus: transmission from human to human
This Monday, the director of State Key Laboratory of Respiratory DiseaseZhong Nanshan said that there are also 14 medical staff members who were infected by the virus, after having contact with carriers.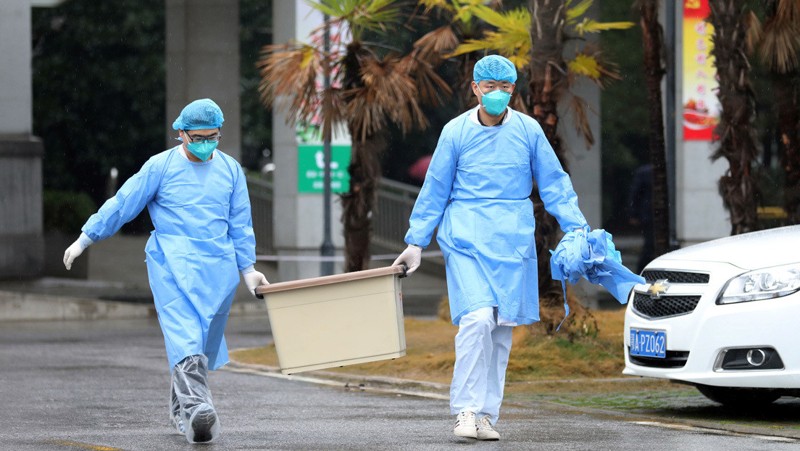 Zhong said in a statement to South China Morning Post:
The key to controlling the spread of the disease now is to avoid the appearance of a super propagator"
Referring to "super virus spreader," Zhong targets infected patients who quickly help spread the virus, especially among doctors.
According to initial reports, approximately 224 people were infected, however statistical analyzes reveal that the actual number of people affected both inside and outside China could be 11 times higher.
Now, Reuters inform that China has confirmed 291 cases of the new type of coronavirus.
Coronavirus: information
The new coronavirus is a mysterious disease similar to SARS, which has spread throughout China and three other Asian countries since it first appeared in Wuhan.
China launched an alert to the World Health Organization (WHO) on December 31, 2019, in view of the various cases of pneumonia presented in the city of Wuhan.
The WHO announced on January 9 that the outbreak was caused by a previously unknown type of coronavirus. It was reported that the virus is related to the common cold and SARS.
On January 11, Chinese authorities reported the death of the first person due to the virus.
January 13 report that the virus spread outside of China, precisely in Thailand, according to WHO. The victim was a woman from China who was returning from a trip to Wuhan.
On January 20, a third death is reported due to the disease, in addition to the confirmation of contagion from person to person, which before was only believed a possibility.
China confirms a total of 217 cases of pneumonia caused by the virus

Chinese doctors check that passengers on an airplane are not infected with the coronavirus
Now in a new report, the number of deaths caused by the outbreak of the new type of coronavirus has increased to 6 in the Chinese city of Wuhan, according to its mayor, Zhou Xianwang.
The authorities are now in alert due to the proximity of the Chinese New Year celebrations on January 25, when hundreds of millions of Chinese are likely to travel within the country.
In connection with the proliferation of coronavirus, President Xi Jinping of China ordered decisive efforts to contain it. He emphasized that safety and health should be at the forefront. At the same time, increased attention should be paid to prevention, it is important and timely to publish all new information, the Chinese leader said.
Beijing also warned : officials should not forget about the painful lessons of the past and hide data on the disease. "Any person who puts the interests of politicians above the interests of the people will become a sinner of the millennium for the party and people. Anyone who deliberately delays [publicity] and hides reports of [virus] cases out of personal interests will be nailed to a pillar of shame for eternity, "the statement of the Central Commission of the Chinese Communist Party on Political and Legal Issues said.
Earlier in China, outbreaks of SARS were recorded several times. The last serious epidemic occurred in 2002-2003, SARS coronavirus became its causative agent, and bats were a probable source of spread. The Chinese authorities initially concealed reports of an outbreak of a new infection, but it quickly spread to Hong Kong and Vietnam, and then to other countries and continents.
As a result, only in China during the epidemic, 350 people died with 5 thousand cases. In general, almost 8.5 thousand people became ill in the world then, more than 800 died.
During the SARS epidemic in China, the tourism and transport sectors, as well as retail, were severely affected: people chose to stay home so they wouldn't get sick. As a result, domestic consumption, real estate prices and financial markets plummeted. According to estimates, what happened, reduced GDP growth in 2003 by 0.8 percent.
With the onset of the current epidemic, some Chinese companies have announced the return of money to those who wish to cancel their reservations for holidays in Wuhan. At the same time, the value of shares of companies associated with the tourism sector began to decline, and investors began to sell shares of manufacturers of alcoholic beverages. According to Chen Shi, fund manager for Shanghai Jade Stone Investment Management, the spread of the virus can indeed lead to people changing their vacation plans. "At the moment, it's not easy to calculate how negative the consequences will be. Investors tend to react too sharply, "he added.
Whatever the consequences, one thing is clear: China remains the epicenter of the emergence of new dangerous infections even 60 years after the Asian flu pandemic (claimed the lives of two million people) and almost two decades after the SARS epidemic. Yes, the country has established control over the sale of exotic animals and infectious diseases have been successfully identified. However, traditional markets where you can buy almost anything from birds to snakes remain popular and potentially pose a serious threat.
Now, both the authorities in China and the World Health Organization (WHO) are monitoring the development of the situation to prevent further spread of the virus. However, experts cannot anticipate how a larger-scale epidemic could occur, because it is too early to know.
Source: Time / South China Morning Post / Science Alert
City cemetery and its history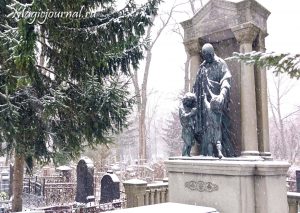 Withered trees, rusty gates, crumbling stones, a lonely mourner. These things come to mind when we think about cemeteries. But not so long ago, many burials were busy places with blooming gardens and crowds of people strolling among the tombstones.
How has the city cemetery become what it is today? Some of them have existed for centuries, as the world's largest, Wadi al-Salaam, where more than five million people are buried. Here, burials have been performed daily for over 1,400 years. But most places that we would call cemeteries are much younger.
In fact, throughout most of human history, we have not buried our dead at all. Our ancient ancestors had many other ways to part with their deceased loved ones. Some of them were left in caves. Others on trees or on top of mountains. Still others were sunk in lakes, sent to sea, ritually eaten or cremated. All of these practices, although some may seem strange today, are a way of worshiping the dead.
The first known burials about 120 thousand years ago were most likely reserved for violators, excluding them from ordinary rituals designed to honor the dead. But the first burials revealed some advantages over other practitices. They protected bodies from scavengers, the influence of the environment, and decay. These benefits may have altered the thinking of ancient people about graves designed to honor the dead, and burial has become a more common occurrence. Sometimes these graves contained household or ritual objects that could be useful in the afterlife.
Community burial sites appeared in North Africa and West Asia about 10-15 thousand years ago. Around the same time as the first permanent settlements in these areas. These burials created permanent places to commemorate the dead. Nomadic Scythians dotted the steppes with burial mounds, the Etruscans built huge network-like streets with tombs, called necropolises, in Rome in the underground catacombs, both cremation urns and intact remains were located.
The concept of "city cemetery" was first used by the ancient Greeks, who built tombs on the outskirts of their cities. In medieval European cities, Christian cemeteries were located in church yards where the dead were buried, as well as markets, fairs, etc. Farmers even grazed cattle on them, believing that graveyard grass would make milk more sweet. As cities grew during the Industrial Revolution, large suburban cemeteries were replaced by small urban cemeteries. Cemeteries such as the nearly 50-hectare Pere Lachaise in Paris or the 70-hectare Mount Auburn in Cambridge, Massachusetts were lush gardens filled with sculpted stones and richly decorated tombs. Subsequently, the reserved land for the rich and powerful became available to the middle class. People visited cemeteries for funerals, but also for anniversaries, holidays, or just picnics.
By the end of the 19th century, when more public parks and botanical gardens appeared, the city cemetery began to lose visitors. Today, many old cemeteries are secluded places. Some famous cemeteries in the Western world lure visitors with tours, concerts and other entertainment, but even when old cemeteries are reborn, future graves are revised. In cities like London, New York and Hong Kong, the burial place ends. Even in places where space is not so scarce, cemeteries constantly occupy land that cannot be cultivated or developed. Traditional landfills consume materials such as metal, stone and concrete, and can also contaminate soil and groundwater with toxic substances.
With increased awareness of environmental issues, people are looking for alternatives. Many turn to cremation and related practices. Along with this, people can now send the remains of the deceased into space, use them to grow trees or make jewelry, fireworks or even tattoos from the ashes of the deceased. In the future, such options may completely replace burial sites. Cemeteries may be our most famous monuments to the departed, but they are just one step in the ever-evolving process of perpetuating and honoring the dead.