Photos show evidence of life on Mars, entomologist says …
Ohio University Emeritus Professor William Romoser analyzed a number of photos from various Mars rovers and found insect-like and reptile-like forms in the images, appearing to verify that life exists on Mars.
As scientists scramble to determine whether there is life on Mars, Ohio University Professor Emeritus William Romoser's research shows that we already have the evidence, courtesy of photographs from various Mars rovers.
Dr. Romoser, who specializes in arbovirology and general/medical entomology, has spent several years studying photographs from the red planet that are available on the Internet. He found numerous examples of insect-like forms, structured similarly to bees, as well as reptile-like forms, both as fossils and living creatures. He presented his findings Tuesday, Nov. 19, at the national meeting of the Entomological Society of America in St. Louis, Missouri.
Romoser said, noting that the images appear to show both fossilized and living creatures:
There has been and still is life on Mars. There is apparent diversity among the Martian insect-like fauna which display many features similar to Terran insects that are interpreted as advanced groups – for example, the presence of wings, wing flexion, agile gliding/flight, and variously structured leg elements.
Romoser said that while the Martian rovers, particularly the Curiosity Rover, have been looking for indicators of organic activity, there are a number of photos which clearly depict the insect- and reptile-like forms. Numerous photos show images where arthropod body segments, along with legs, antennae and wings, can be picked out from the surrounding area, and one even appears to show one of the insects in a steep dive before pulling up just before hitting the ground.
Individual images were carefully studied while varying photographic parameters such as brightness, contrast, saturation, inversion, and so on. No content was added, or removed. Criteria used in Romoser's research included: Dramatic departure from the surroundings, clarity of form, body symmetry, segmentation of body parts, repeating form, skeletal remains, and observation of forms in close proximity to one another. Particular postures, evidence of motion, flight, apparent interaction as suggested by relative positions, and shiny eyes were taken to be consistent with the presence of living forms.
Romoser said:
Individual images were carefully studied while varying photographic parameters such as brightness, contrast, saturation, inversion, and so on. No content was added, or removed. Criteria used in Romoser's research included: Dramatic departure from the surroundings, clarity of form, body symmetry, segmentation of body parts, repeating form, skeletal remains, and observation of forms in close proximity to one another. Particular postures, evidence of motion, flight, apparent interaction as suggested by relative positions, and shiny eyes were taken to be consistent with the presence of living forms.
Distinct flight behavior was evident in many images, Romoser said. These creatures loosely resemble bumble bees or carpenter bees on Earth. Other images show these "bees" appearing to shelter or nest in caves. And others show a fossilized creature that resembles a snake.
Romoser, who was an entomology professor at Ohio University for 45 years and co-founded its Tropical Disease Institute, also spent nearly 20 years as a visiting vector-borne disease researcher at the U.S. Army Medical Research Institute of Infectious Diseases. Between 1973 and 1998, Romoser authored and co-authored four editions of the widely-used textbook, "The Science of Entomology."
Romoser noted that interpretations of insect- and reptile-like creatures he described may change in the future as knowledge of life on Mars evolves, but that the sheer volume of evidence is compelling.
He said:
The presence of higher metazoan organisms on Mars implies the presence of nutrient/energy sources and processes, food chains and webs, and water as elements functioning in a viable, if extreme, ecological setting sufficient to sustain life," he said. "I have observed instances suggestive of standing water or small water courses with evident meander and with the expected blurring of small submerged rocks, larger emergent rocks at the atmosphere/water interface, a moist bank area, and a drier area beyond the moist area. Water on Mars has been reported a number of times, including surface water detected by instrumentation on Viking, Pathfinder, Phoenix, and Curiosity.

The evidence of life on Mars presented here provides a strong basis for many additional important biological as well as social and political questions," he added. It also represents a solid justification for further study.
PlayStation 5's new alleged design appears on the web
Drawings of the future Sony console leaked again on the Internet. But this is not similar to previous times.
In anticipation of the release of the Sony Playstation 5 game console, the official release of which is scheduled for the end of the year, leaks appear one after another on the network regarding the design of the device. A Twitter user with the nickname Alcoholikaust, who several months ago circulated the alleged PS5 images online, posted in his account a new version of the design of the console.
It looks even stranger than the previous options. The device consists of two beveled quadrangular plates separated by a kind of layer. At the same time, the bottom plate has two additional triangular "ears", and the power button is located on it. The interfaces for connecting the controller and the fan grill are likely to be located in the middle of the device.
Alcoholikaust notes that he cannot be one hundred percent sure that these are indeed the final drawings of the device. Commentators, in turn, noted that a similar design would be more suitable for the Xbox: if you look closely, the shape of the console in the pictures is a bit like the letter X.
— The Drunk Cat™ (@Alcoholikaust) 16 January 2020
The characteristics of the future PlayStation 5 were unveiled in April 2019, and in December the alleged photos of the brutal design (below) of the console appeared on the network .
Eyewitnesses say they saw the extinct huge Moa
According to official science, the huge New Zealand Moa birds disappeared in the late 15th century. But, they have been observed in the centuries to come and continue to be found in our time.
Hundreds of years ago, there were non-flying birds in New Zealand with powerful legs, similar to huge ostriches. Moa had no wings, even rudimentary ones. They ate fruits and plants. They lived carelessly until the first Maori arrived in New Zealand.
For the Maori, the cumbersome heavy giants reaching 3.5 meters in height, which posed no danger to humans, were an extremely easy prey. Over the course of several hundred years, humans have significantly reduced Moa's population so that they remain very few, and about 500 years ago, the last Moa was officially killed.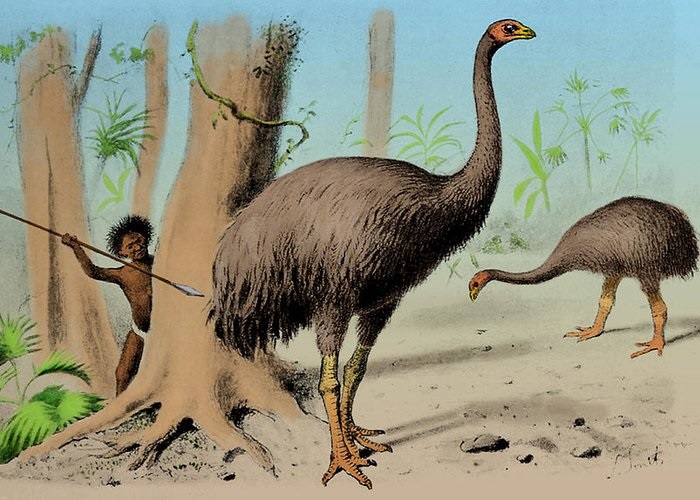 However, hunters reported that they sometimes saw separate instances of Moa. In all likelihood, a small population of Moa has managed to survive in sparsely populated forests.
There are many accounts of eyewitnesses who met Moa in New Zealand in the early 19th century.
Later, the number of these eyewitnesses dropped sharply. By the 20th century, Moa in New Zealand seems to have disappeared completely. Sometimes scientists come across remains of an animal that looked surprisingly fresh, such as a perfectly preserved leg. But, the laboratory study shows that these are very old remains.
Now, in New Zealand, native forests are becoming more crowded with numerous research enthusiasts, but the maximum they have found is some new species of lizards or insects.
However, Moa has sometimes been observed in modern times. Researcher Bruce Spightle has published Moa Sightings, describing more than a hundred modern eyewitness stories that have encountered huge, wingless birds with powerful legs in the woods.
One of the most famous sightings took place on January 20, 1993, when three friends – Paddy Frini, Sam Webby and Rochelle Rafferty, went on a hike in the Craigieburn Range, South Island.
At one point, the group stopped to rest. Then Frini noticed a huge bird about the height of a man, covered in red-brown and gray feathers, standing among the prickly bushes. Frini pointed to his friends' bird and the three looked at her in amazement.
After a short while, the bird noticed the people and began to move nervously behind the bushes. At that moment, Frini managed to get the camera out of his backpack and take a picture before the bird disappeared.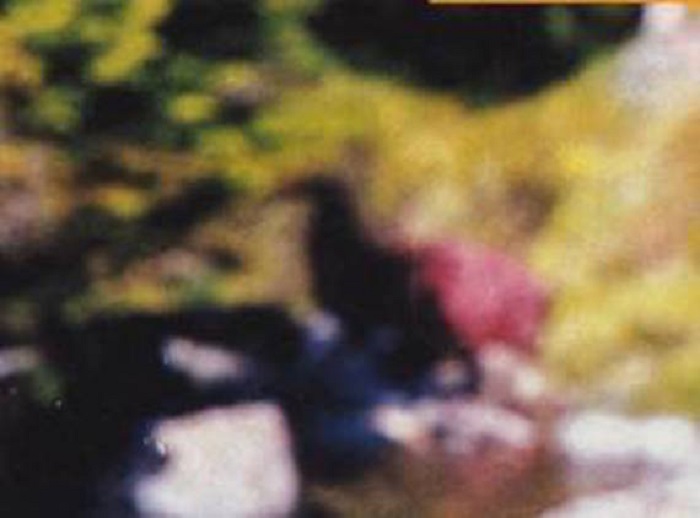 This photo, which is of rather poor quality, has caused a lot of commotion among biologists and ordinary people. It was hard not to believe Frini and his friends. They have long been hiking and are serious people, with no inclination for such jokes. But it was even harder to believe in the disappearance of Moa.
The scientists discussed this picture for a long time and finally decided that whatever it was, the creature was not Moa. They concluded that the neck was too thick, the legs not so long, and that from a certain angle the creature of the picture looked more like a deer.
For years, until the very end of his life, Frini visited the area, constantly trying to find Moa and take at least one more photo, but to no avail. He found several people in the same area and also saw something that looked like a large bird.
Another enthusiast is crypto-scientist Rex Gilroy, who has been searching for Moa in New Zealand for the past 30 years.
According to him, in 1980 he discovered a "completely fresh" footprint of Moa's foot in the northern part of the country, and in 2001 and 2008, he even found a trail of very large bird tracks from which he made castings.
In 2007, he claimed to have found Moa's large nest in an old stump, but did not show photos or say where it was, thus provoking criticism and allegations of lies. In his defense, Gilroy states that he hides the nesting area so that humans do not disturb the birds.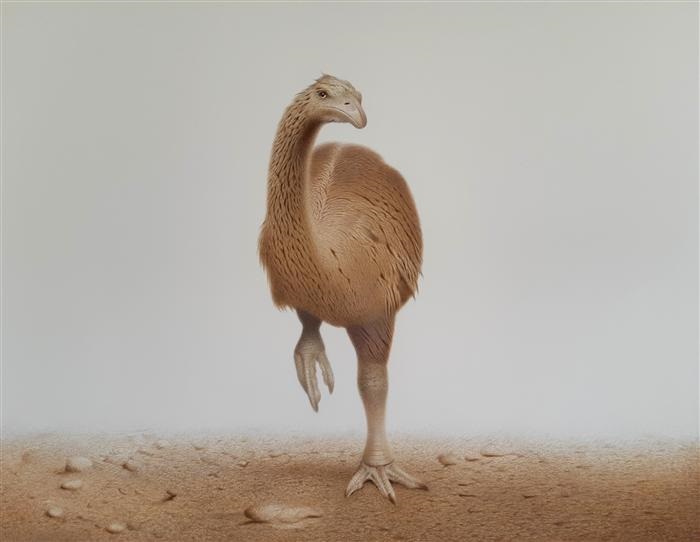 Many skeptics are convinced that Moa has indeed disappeared and all modern evidence is simply a hoax and a thirst for fame On the other hand, the testimony of eyewitnesses who saw Moa or their footprints always comes from those parts of the country that are still poorly populated and poorly studied.
That is, theoretically a group of large birds could really survive there. Moreover, Moa are not predators. The fruits and plants will be sufficient to feed them, even in a small forest.
Has Iran downed the Ukrainian plane and will we ever know the truth?
A Ukrainian plane crashed in Tehran yesterday, presumably shot down by the Iranian Air Defense.
Such a version was launched by Jordan-based media Al Hadat. A profile on Facebook reported that a 177-person Boeing was hit by a rocket fired by the Islamic Republic's armed forces. A short time later, the post was also posted to an account on the UK's most popular Daily Mail network. Both editions deleted their posts in a few hours.
The reason for the publications were allegations that the engine of the machine caught fire in the air.
Investigators in Iran have indicated that they believed the original cause of the tragedy was a technical malfunction of the aircraft.
A representative of the air carrier, for its part, said the machine was working properly and the crew was made up of professionals.
Iran, meanwhile, is refusing to hand over the black boxes to Boeing's fallen Tehran plane. This was reported by Iranian media Mehr, quoted by Reuters.
"We will not give the black boxes to the manufacturer and the Americans," said Ali Abedzadeh, quoted by Mehr.
Abedzadeh also explained that he did not know where the box for analysis would be sent.
According to international air transport legislation, the country on whose territory the accident occurred has the right to investigate, said Abedzadeh. He added that "the investigation of this incident will be the responsibility of Iran, but the Ukrainians will be able to participate in it."
Under the rules of the International Civil Aviation Organization (ICAO) to which Iran, the United States and Ukraine are members, an accident investigation is conducted in the country where it has occurred.
Nevertheless, according to industry experts, few countries are able to analyze the 'black boxes'. These include Germany, the United States, France and the United Kingdom.
Boeing have not yet responded to the refusal.