"Perfectly Smooth Shell of a Craft" – A Look Inside The Real Secret Space Program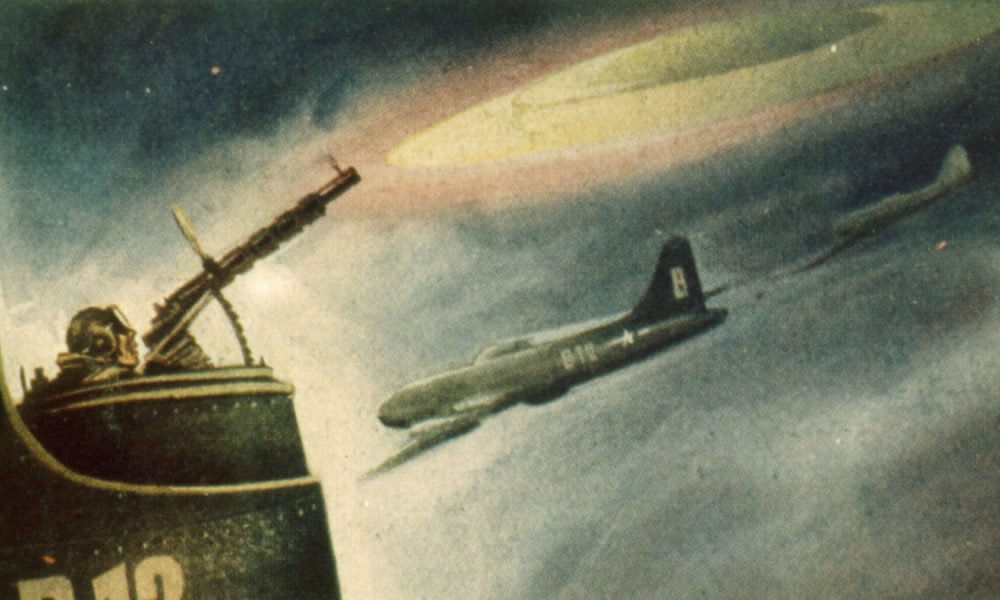 IN BRIEF

The Facts:Nearly two decades ago, Gary Mckinnon of the UK accesses nearly 100 NASA and Department of Defence, including the US Air Force Space command. He faced extradition for 10 years after finding a picture of a UFO and a list of "non terrestrial officers."
Reflect On:How sheltered are we from certain information? Has 'national security' simply become an excuse to keep information concealed from the public to protect corporate and government interests?

Photo Credit: Mary Evans/Everett

The field of UFOlogy has long been muddled with disinformation campaigns and bad journalism, and sometimes this journalism includes infiltration efforts by intelligence agencies themselves. This is clear given the fact that intelligence agencies have a direct relationship with journalists and mainstream media outlets, as there are declassified documents showing so. Operation mockingbird is a great example, not to mention all of the mainstream media journalists who have come out and said that mainstream media is directly influenced by intelligence agencies, governments and corporations. You can find some of these documents and see examples of these whistleblowers in two previous articles I've published that go into more detail here, and here. When it comes to UFOs, we know that they're real, but we also know that along with that reality there has been "an official campaign of ridicule and secrecy." (Ex-CIA Director Roscoe Hillenkoetter) Perhaps this ridicule campaign carries on today through some rather ghastly, unbelievable claims, but let's not let that mask the fact that this phenomenon is indeed real, and there are a plethora of credible sources including documents, data, physical evidence, and more suggesting we're not alone, and that we probably are being visited and have been visited by intelligent extraterrestrial beings from other worlds and possibly other dimensions.

A lot of this evidence has come from UFOlogist Richard Dolan, who has always been a key resource for me with regards to accessing credible information about the UFO phenomenon. I find that it's important to seek out proper researchers who share information in a credible and verifiable way, especially about a subject that can so easily be ridiculed when you are trying to reach the masses who don't have much knowledge about it, but are genuinely curious. I also feel that my generation of UFO researchers lack proper research and investigative skills, are easily influenced and swayed, and in the age of social media are simply trying to share whatever they can, no matter how credible, to simply 'stay relevant,' instead of doing it for the love and genuine desire to share important, truthful information.

Like I said, there are some rather 'outside the box claims' out there that have absolutely no credibility behind them, and to share those actually does more disservice to the movement, in my opinion. On the other hand, there are some very outside the box claims and information that do indeed have tremendous amounts of credibility behind them, and these are the ones we should be paying attention to.

One example comes from the case of Garry McKinnon, who for 10 years was in great danger of extradition to the United States for accessing nearly 100 NASA and military computers including the United States Space Command. This was the real deal, and HERE is a clip of Obama and the UK Prime Minister at the time fielding a question about Garry, this breach made headlines new.

Gary was able to access these computers in real time and view files on them. He found some startling pictures, one in particular was of a large cylindrical shaped UFO hovering in space, in addition to a strange spreadsheet document with a list of "non-terrestrial officers," presumably belonging to a publicly unacknowledged branch of the United States military operating in space, as well as "fleet to fleet" transfers of materials, whatever that means.

I'll let you listen to the interview below for more details straight from Garry McKinnon's mouth, via Dolan's Youtube Channel.

The Real Secret Space Program

Is there a secret space program, and have clandestine groups been reverse engineering ET technology?

Dr. David Clarke is an investigative journalist, reader and lecturer at Sheffield Hallam University in England. He was also the curator for The National Archives UFO project from 2008–2013, and regularly comments in national and international media on UFOs.

These documents reveal how the RAF expressed great interest in finding UFOs.

Dr. Clarke told The Daily Mail,

Even though they have been partly censored they can't conceal the fact the UK military were interested in capturing UFO technology or what they coyly refer to as 'novel weapon technology'… And the files reveal they were desperate to capture this technology – wherever it came from – before the Russians or the Chinese got hold of it first…. Although this was 1997, Russia was still regarded as an undefeated enemy with a weapons programme regarded as a threat to the West.

The question is: Did they get one? More on that later…

The military personnel who are encountering these phenomena tell remarkable stories. In one example, over the course of two weeks in November 2004, the USS Princeton, a guided-missile cruiser operating advanced naval radar, repeatedly detected unidentified aircraft operating in and around the Nimitz carrier battle group, which it was guarding off the coast of San Diego. In some cases, according to incident reports and interviews with military personnel, these vehicles descended from altitudes higher than 60,000 feet at supersonic speeds, only to suddenly stop and hover as low as 50 feet above the ocean. – Christopher Mellon, former Assistant Secretary of Defence

We don't know the answer to these questions, but we do know that the United States has a history of government agencies existing in secrecy for years. The National Security Agency (NSA) was founded in 1952, and its existence was hidden until the mid 1960s. Even more secretive is the National Reconnaissance Office, which was founded in 1960 but remained a secret for 30 years.

We are talking about Special Access Programs (SAP). From these we have unacknowledged and waived SAPs. These programs do not exist publicly, but they do indeed exist. They are better known as 'deep black programs.' A 1997 US Senate report described them as "so sensitive that they are exempt from standard reporting requirements to the Congress."  (source)

We also know that there is a black budget to fund these programs.

HERE is another great discussion with Dolan titled "Secret Space Program, Real Evidence."

Are These Objects Extraterrestrial?

There are literally hundreds of people with extensive academic, political and military backgrounds, all the way to astronauts, who have been blowing the whistle for a very long time.  Many scientific publications have also been made throughout the years describing strange and radar confirmed military sightings by military pilots. You can see some evidence and documentation from this article I wrote regarding the Chilean Air Force.

According to Herman Oberth, one of the founding fathers of rocketry and astronautics, "flying saucers are real and . . . they are space ships from another solar system. I think that they possibly are manned by intelligent observers who are members of a race that may have been investigating our Earth for centuries." (Oberth, Hermann: "Flying Saucers Come from a Distant World," The American Weekly, October 24, 1954)  (source 1)(source 2)

""We have, indeed, been contacted — perhaps even visited — by extraterrestrial beings, and the US government, in collusion with the other national powers of the Earth, is determined to keep this information from the general public."

–Victor Marchetti (Second Look, Volume 1, No 7, Washington, DC, May, 1979)

Another great quote:

"There are objects in our atmosphere which are technically miles in advance of anything we can deploy… we have no means of stopping them from coming here… there is a serious possibility that we are being visited and have been visited for many years by people from outer space, from other civilizations… This should be the subject of rigorous scientific investigation and not the subject of 'rubbishing' by tabloid newspapers."

– Lord Admiral Hill-Norton, former Chief of Defence Staff, 5 Star Admiral of the Royal Navy, Chairman of the NATO Military Committee

The point is, if you believe some of these objects are indeed extraterrestrial, you are not alone. Couple these statements with the claims of thousands of individuals who have had contactee and abduction experiences who've shared remarkably consistent stories, it's definitely a plausible hypothesis for the UFO phenomenon.

The Takeaway

What are the implications of extraterrestrial contact? Humanity will always go through paradigm shifting realizations that will jolt human consciousness. Right now, we have a lot of work to do here on Earth, and we should be focusing on cleaning up our planet and ridding it of greed, destruction, war, etc. I feel that the ET reality is somehow connected to that realization, and the need and urgency that many of us feel regarding the planet and service to others.

What about you?
It's a good start: TESS orbiting telescope discovers the first habitable world, with oceans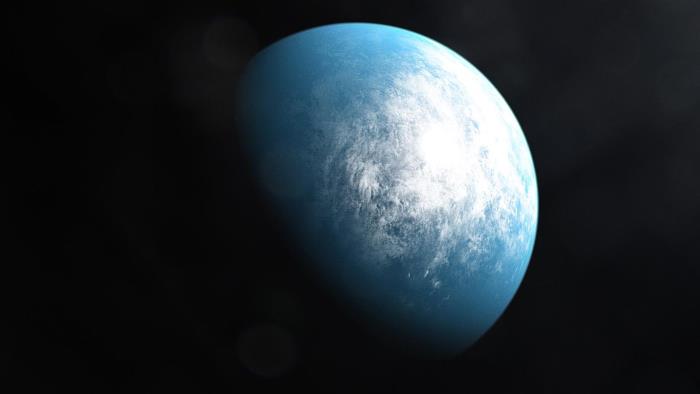 The TESS Space Telescope has discovered a planet on which oceans may exist. In addition, the exoplanet revolves around a quiet star, and this compares favorably with other candidates for the title of the cradle of extraterrestrial life. This is the first, but certainly not the last potentially inhabited world discovered by the TESS Observatory.
The space telescope was launched in 2018. Its task is to search for exoplanets, including those similar to Earth.
TESS has discovered 17 Earth-like planets orbiting 11 stars so far, according to a press release for the new study. All these luminaries are red dwarfs, which are smaller and colder than the Sun.
The TESS team divided almost the entire sky into sectors, each of which is observed for 27 days. However, these areas partially overlap, so some luminaries remain in the field of view of the device for much longer.
The TOI-700 star (aka TIC 150428135) is one of those "lucky ones". Thanks to this, astronomers have discovered as many as three exoplanets about the size of the Earth.
The first of them (TOI-700b) has a radius almost equal to that of the Earth and revolves around its sun in 10 Earth days. The next planet, TOI-700c, is much larger than its neighbor (2.7 times the Earth's radius). It makes a complete revolution in 16 days.
However, the most interesting of all is the third exoplanet from the planet TOI-700d. Its radius is 1.1 terrestrial, and its orbital period is 37 terrestrial days. It is this orbit around the cool local sun that makes the TOI-700d "right to life."
According to scientists, the planet receives 86% of the heat that goes to the Earth. This means that the temperature on this celestial body allows for the existence of liquid water and, therefore, the biosphere. According to experts, the exoplanet is in the habitable zone.
Three scientific articles published in the Astronomical Journal are devoted to the newly discovered world.
The first describes the discovery of this planet using the TESS telescope.
The second publication is devoted to the observation of an exoplanet using the Spitzer space infrared observatory. The telescope received this data in October 2019 and January 2020, shortly before the termination of its mission.
Finally, the authors of the third research paper simulated the possible climate of TOI-700d.
The researchers examined two dozen scenarios that differ from each other in the composition of the planet's atmosphere, the amount of water on it, and other characteristics. Their conclusion is optimistic: a climate suitable for life is obtained in a fairly wide range of conditions.
It is important that TOI-700, unlike most other red dwarfs, is a calm star, not prone to catastrophic flares. That is, TOI-700d has every chance of preserving the atmosphere and hydrosphere for billions of years.
Of course, not without a fly in the ointment. TOI-700 is more than a hundred light years from Earth. It's too far away to directly study the atmosphere of a small planet like TOI-700d, even with the future James Webb telescope .
However, the capabilities of astronomical instruments are growing rapidly. Perhaps in a few decades, scientists will carefully study the mysterious exoplanet and (who knows?) will find signs of the existence of life on it.
Apophis: A dangerous phenomenon was noticed on an asteroid threatening Earth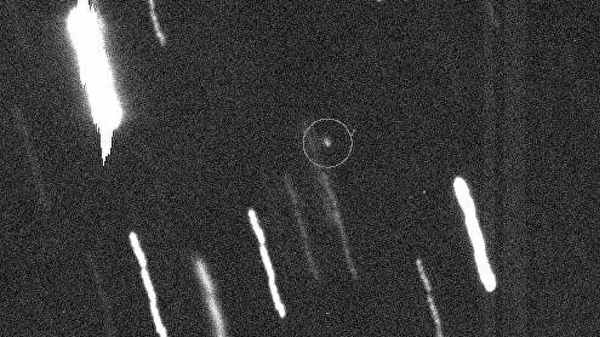 The asteroid Apophis, potentially dangerous for the Earth, experiences the Yarkovsky effect, as a result of which it gains acceleration and shifts to more and more threatening orbits with a collision with the Earth.
The asteroid Apophis, 325 meters in size, was discovered in 2004. The discovery caused a stir – calculations showed that there is a 2.7 percent probability that Apophis, named after the ancient Egyptian god of evil and destruction, will collide with the Earth in 2029. Then scientists ruled out this threat, calculating that on April 13, 2029, the asteroid will fly at a distance of 37.6 thousand kilometers from the center of the Earth.
The report on the detected displacement was presented at the Planetological Section of the Virtual Meeting of the American Astronomical Society in 2020 by a specialist from the Institute of Astronomy, University of Hawaii, Dave Tholen. According to the speaker and his colleagues, the asteroid Apophis is strongly susceptible to the Yarkovsky effect, which consists in a weak force effect on an object moving in space due to the inhomogeneity of thermal radiation.
All asteroids emit in the form of heat the energy of the sunlight they absorb in order to remain in a state of thermal equilibrium – and as a result of this process, the asteroid's orbit changes weakly. Until now, it was believed that collisions of the asteroid Apophis during its approach to Earth in 2029 and 2068 are impossible. Taking into account the Yarkovsky effect with respect to a 325-meter potentially dangerous asteroid means that the scenario of its collision with the Earth in 2068 is updated again.
Apophis is the most likely candidate for a collision from the aton asteroids passing near the Earth, was discovered in 2004 and received its own name on July 19, 2005 in honor of the ancient Egyptian god Apop (Apophis) – a huge destroyer snake living in the darkness of the underworld and trying to destroy Sun (Ra).
During its approach to Earth on Friday, April 13, 2029, this asteroid will be visible to the naked eye as it passes within the orbits of Earth's communications satellites.
One of the discoverers of Apophis, David Jay Tolen, in particular, said:
"We already know that the collision of this cosmic stone with our planet is impossible during the approach of 2029. However, the quality of our new observations with the Subaru telescope was high enough to reveal the acceleration resulting from the Yarkovsky effect on this asteroid.

Calculations have shown that the asteroid is annually displaced from a "purely gravitational" orbit by about 170 meters, and this displacement is enough to return the scenario of a collision with the Earth in 2068 among the probable outcomes ."
There are a number of services on Earth that track the potentially dangerous approaches of our planet with asteroids, but significant in body size, such as Apophis, attract the attention of scientists.
US professor said that the space expansion of earthlings will lead to the spread of totalitarianism
Political scientist Daniel Dodney believes that the foundation for future space conflicts is being laid on Earth today.
Space exploration is one of the main priorities for humanity in the 21st century. But not everyone agrees that the exit of our civilization beyond the boundaries of the globe will do more good than harm. For example, Daniel Dodney, professor of political science at Johns Hopkins University in the United States, believes that we should not attempt space expansion at all.
Dewdney is confident that the emergence of new habitats for people, in addition to the Earth, will lead to the emergence of interplanetary totalitarian empires. And if mankind somehow manages to master at least a few planets of the solar system, then nuclear weapons will become the "gold standard" in all wars (which, according to the professor, will not stop).
Although many colleagues consider Daniel's arguments too pessimistic, the political scientist himself generally believes that people should abandon the exploration of outer space and search for a new home.
"The large-scale expansion of human activity into space <…> must be included in the growing list of catastrophic existential threats to humanity," Dodni insists.
No matter how gloomy the views of the American political scientist may look, they have certain grounds. So, in 2019, the United States announced the creation of a new type of its Armed Forces – space: they are "designed to protect the interests of the United States in space, deter aggression at long distances and conduct operational and consistent space operations."
Other countries followed the American example: France, Canada and Japan announced their intentions to create similar troops. According to Dodnya, all this testifies to laying the foundation for future "near-earth conflicts." According to his forecasts, space special forces will one day be able to control asteroids and comets to destroy settlements on rival planets or change the climate there, causing total extinction.
At the same time, the political scientist notes that he has nothing against "using space in ways that will benefit the Earth." However, he doubts that this is possible.