The Pentagon has set out to conquer the "underground world"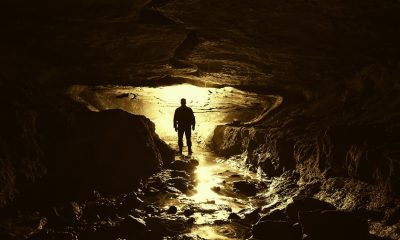 Mankind has conquered nearly all places on the surface of the planet throughout the ages. From dangerous seas to the highest mountains, our civilization has seized control of almost every corner of Earth's surface. Now, we may soon start doing the same thing to the underworld according to a new military project by DARPA, the Defense Advanced Research Projects Agency of the United States. The new initiative challenges participants from all over the world to propose pioneering methods to develop systems that can help in the investigation of habitable underground networks
"One of the consequences of the increase in world population and urbanization is the need for more living spaces, which makes the search and development of underground infrastructure increasingly interesting," says Timothy Chung, program director of the DARPA Tactical Technology Office (TTO) in a recently published video (see below).
According to Timothy Chung, program director of the DARPA Tactical Technology Office (TTO), "One of the consequences of the increase in world population and urbanization is the need for more living spaces, which makes the search and development of underground infrastructure increasingly interesting."
In that line of thinking, the Pentagon has just launched a totally unexpected challenge to researchers.
Titled "Underground Challenge of the Advanced Defense Research Projects Agency of the USA" (DARPA Subterranean or "SubT" Challenge), it's a call to explore new possibilities in tracking, navigation, and exploration of underground environments, as noted by Space.com.
This initiative invites participants from all over the world to propose pioneering methods to develop systems that can help in the investigation of habitable underground networks, even with unpredictable conditions that are dangerous for humans.
"One of the main limitations facing warfighters and emergency responders in subterranean environments is a lack of situational awareness; we often don't know what lies beneath us," Chung, said in a statement.
"The DARPA Subterranean Challenge aims to provide previously unimaginable situational awareness capabilities for operations underground."
Through the "SubT" Challenge, the Pentagon invites the scientific and engineering community, as well as the general public, to use their creativity in order to provide new technologies and ideas to make access the inaccessible, considering time as something essential.
According to the director of the TTO, Fred Kennedy, "we are now at a point where developments in robotics, autonomy and even biological systems will allow us to explore underground areas that are very dangerous for humans."
Those who are interested in this challenge will compete in solving extreme problems as helping people navigate in the unknown, through unprecedented treacherous subterranean conditions where time is of the essence, according to the statement.
As noted by Space.com, The final competition, which will take place in 2021, will include three challenges that include operating in one of three environments: a network of man-made human-made tunnels, a subterranean municipal-transit system and a network of underground natural caves.
The final event will challenge teams to navigate through networks that include parts of all three environments. The grand-prize winners will take home $2 million. The deadline to apply is Jan. 18, 2018.
Through the DARPA Subterranean Challenge, we are inviting the scientific and engineering communities — as well as the public — to use their creativity and resourcefulness to come up with new technologies and concepts to make the inaccessible accessible," Kennedy said in the statement.
Source: DARPA
Check out more about DARPA here
Preschooler raised 200 thousand dollars to save animals in Australia
Owen Collie is only 6 years old, he lives with his parents in Massachusetts, USA. While in kindergarten, he found out about Australia's terrible fires causing millions of animals to die. The boy felt sorry for the koalas, kangaroos, dingo dogs and other animals of this continent, so sorry that he asked his mother how can these poor animals be helped? 
But his mother did not know the answer, although, after thinking, she offered her son a very interesting project to save Australia's nature. They began to sculpt clay koalas and send souvenirs to anyone who wants to financially help animals in Australia. To do this, it's enough to buy a clay figure for $ 50, that is, to donate such an amount to a noble cause.
The project went online and was successful, probably, first of all, thanks to the boy's craving to help the poor animals. Now Owen masters one clay figure in 4 minutes, it takes about 20 minutes to roast it in a special furnace, and then these small souvenirs are sent by mail to everyone who has expressed a desire to participate in this amazing project.
And there were a lot of people willing to give. In the first week only, the Collie family raised 200 thousand dollars to save the nature of Australia. And this project is ongoing, a project initiated by the most ordinary kid from the USA. Or maybe this kind boy is not quite ordinary, do you think?
New unknown viruses have appeared on a Tibet glacier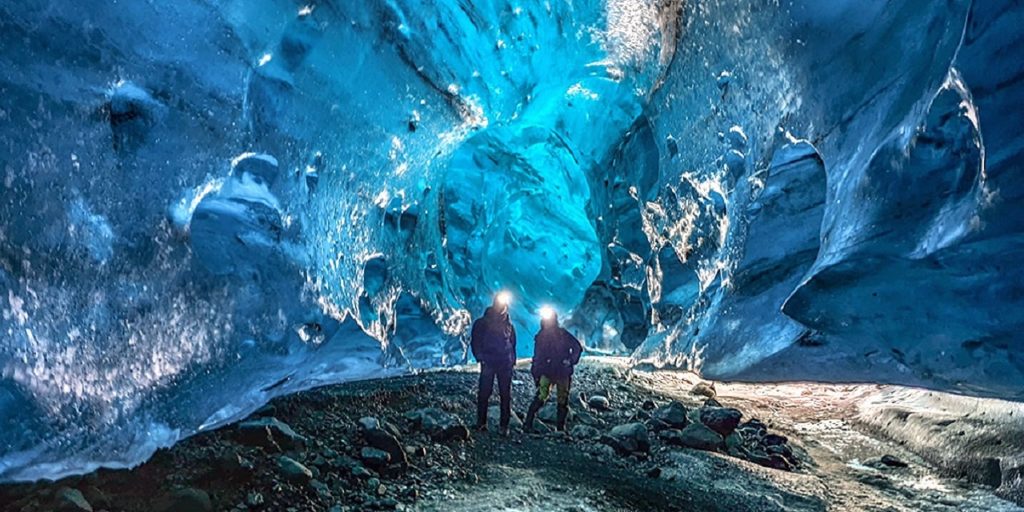 Unknown viruses from Earth's ancient past have been found in the Tibetan glacier, which poses a risk if these viruses reach the atmosphere.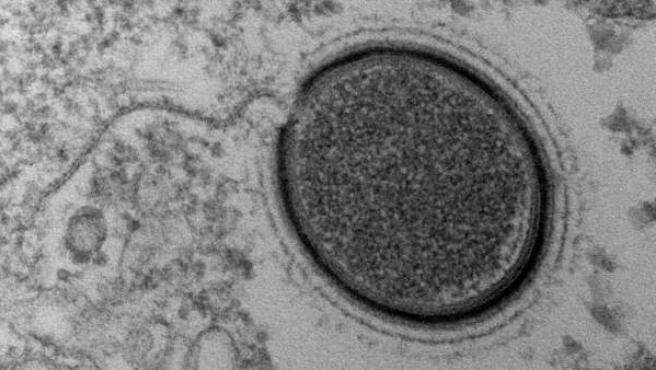 As the climate of our planet seems to be getting warmer, melting glaciers can lead to the appearance of previously unknown pathogens.
These agents remain inactive in the ice but do not die, scientists warn.
After examining a couple of ice cores extracted from an ancient glacier located in the Tibetan Plateu, a team of US scientists discovered about 33 viral populations.
And of those 33, 28 of them had never been seen before, according to Live Science.
The researchers warned that as glaciers around the world decrease, this trend could lead to the loss of such "microbial and viral archives" that offer a unique insight into the "climatic regimes" passed from Earth.
"However, in the worst case, this melting of ice could release pathogens into the environment," they say.
The study of the viruses in question is complicated by the fact that the two ice cores, originally extracted in 1992 and 2015, can easily become contaminated with bacteria.
"This study establishes ultra-clean microbial and viral sampling procedures for glacier ice, which complements the previous decontamination methods on silica and expands, for the first time, clean procedures to viruses," the scientists wrote.
"The application of these methods to glacier ice confirmed previous common microbiological findings for a new ice core climate record."

"It provides a first window to viral genomes and their glacial ice ecology across two time horizons, and emphasizes their likely impact on abundant microbial groups."
ESA launches space mission to measure Earth's climate change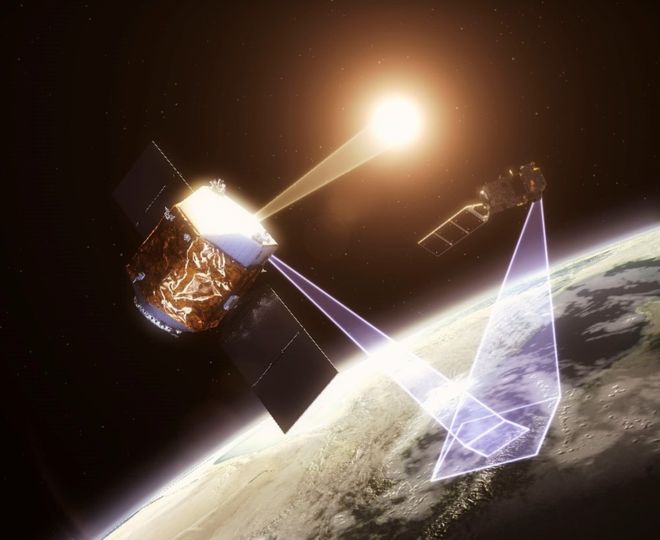 The European Space Agency (ESA) approved a new mission that aims to measure the climate changes that are happening on Earth. Its main objective will be to provide an accurate measure of the light reflected on Earth.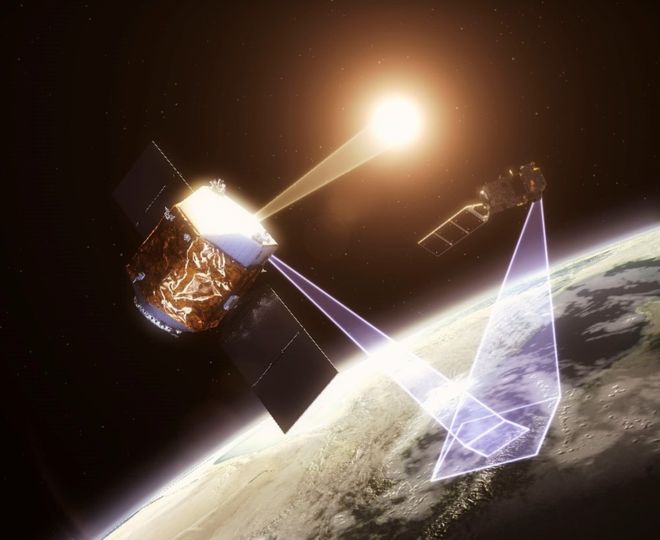 Known as Traceable Radiometry Underpinning Terrestrial- and Helio-Studies (TRUTHS), the mission was approved by ESA after a meeting with scientists and engineers from its member states.
The scientific aspect of the mission will be addressed by the National Physical Laboratory (NPL) of Great Britain, which plans to equip the TRUTHS satellite with an instrument known as a cryogenic radiometer. This device is used to accurately measure the intensity of a light source.
Using this instrument in conjunction with a hyperspectral camera, TRUTHS will measure how much light is being reflected on the Earth's surface. This includes the planet's oceans, deserts, snow fields and forests.
As the data that will be collected by TRUTHS will be the first of its kind, it will serve as a standard for Earth's reflectivity. They can be used and compared with new data that will be collected in future missions 10 to 15 years from now.
According to the scientists, the information that will be collected by the TRUTHS satellite may help policy makers to approve plans and regulations aimed at environmental issues.
By having a clear idea of ​​the amount of light reflected on Earth, scientists will be able to monitor the planet's climate fingerprint. Specifically, they will be able to measure the heat radiating from the planet. Future missions can use TRUTH data to check changes in Earth's climate.
Professor Nigel Fox of the NPL said in a statement, according to BBC:
In doing so, we will be able to detect subtle changes much sooner than with our current observation system.

This will allow us to restrict and test climate forecasting models. Therefore, we will know earlier if the predicted temperatures that the models are giving us are consistent or not with the observations.
The TRUTHS mission does not yet have an exact launch date, but officials from ESA member states plan to deploy it sometime in 2026.