Paul Joseph Watson: "Facebook calls me 'dangerous' … imagine my shock. No, really…"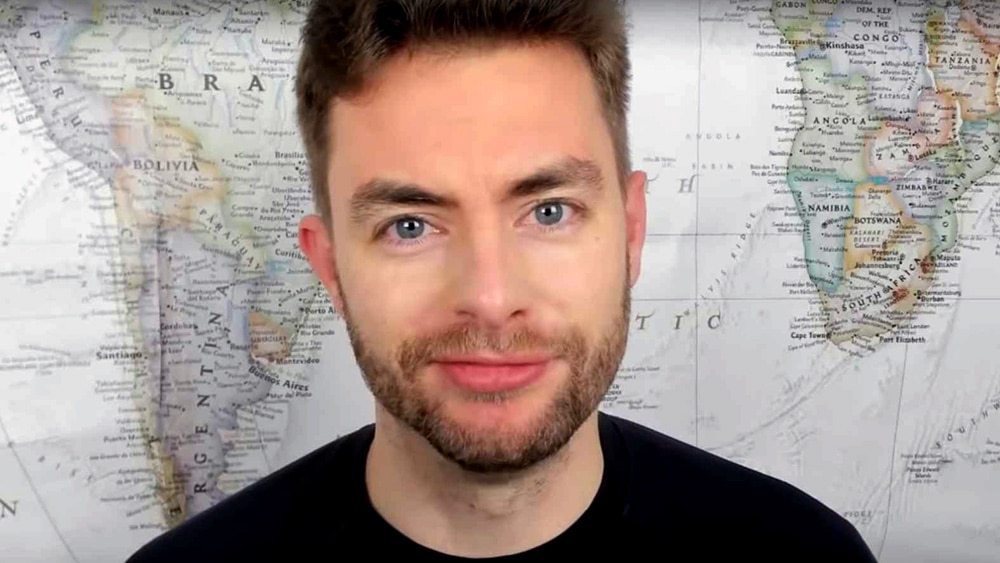 (Mike Adams) Paul Joseph Watson has been labeled a dangerous terrorist by the international deep state. Seriously, the attacks on speech have reached a level of such insanity that intelligent, independent commentary is now labeled a crime by the fraudulent establishment.
Read PJW's own words, via InfoWars.com:
Last week I was permanently banned by Facebook for being a "dangerous person". I found out about it not through Facebook, which failed to even send me a single email, but through media reports.
They've put me in the same category as Louis Farrakhan, a man who compared Jews to termites and once described Adolf Hitler as a "very great man".
The Instagram (owned by Facebook) ban was even "funnier" given my page consisted mainly of selfies and videos of myself and my girlfriend feeding ducks. Super dangerous.
But as humorous as it is, I take exception to being defamed as a "dangerous person".
To whom am I a danger, precisely? Mark Zuckerberg? A billionaire who wants to create a cult out of 2.4 billion people? A creepy oligarch who wants to dictate the thoughts that can be expressed by a third of the earth's entire population? Who's the bigger danger?
In tandem with this ban, Facebook instituted a new policy which states if you post material about people Mark Zuckerberg doesn't like, it will be removed and you may be banned. Talk about a dangerous fucking egotist.
Holocaust denial? Still fine and rife across the platform. But defend Alex Jones or share an InfoWars link and you're in big, big trouble.
And according to the new left, it is now "progressive" to allow a handful of corporate monopolists to control who has free speech and what opinions they can communicate. What was the point of the trials of humanity over the past 300 years if we were just going to end up with some little nerds in California dictating the terms of human civilization to us from behind their MacBook screens?
There's also the absurdity of knowing that if someone who makes sardonic videos and snarky social media posts is that much of a threat to your establishment then your establishment must be really quite pathetic. I mean I'm hardly Robespierre. I make YouTube videos laughing at modern art and scoffing at brutalist architecture. If I'm that much of a "danger" to society, that's more an illustration of how coddled and cowed western society has become.
CNN also labeled me an "extremist", which I also take exception with. I refuse to be defamed as an "extremist", too.
I have never advocated violence and I have never advocated "hate" against any individual or group. The establishment is putting me in the same category as human traffickers, serial killers, and terrorists. For what? Poking fun at pudgeball Michael Moore?
Media personalities glibly repeated this characterization without citing any evidence for their proclamations. I won't allow that to stand. Maajid Nawaz was awarded over $3 million dollars after being falsely labeled an "extremist" by the Southern Poverty Law Center (SPLC).
Like Nawaz, I have received death threats from Islamists. You know, actual extremists. I won't allow a target to be painted on my back, which is exactly what Facebook and CNN are trying to do, and it isn't like they don't know it.
Facebook will shortly be put on legal notice about the harm that their actions have caused and will be mandated to turn over all information and internal discussions as to why I was designated as a "dangerous" person and why I was banned. Lawyers tell me their behavior is "fairly extraordinary".
Meanwhile, what is anyone actually doing to stop the rapacious social media censorship of conservatives?
While the President's tweets about me last week were nice, tweets aren't nearly enough.
It's not implausible to suggest that given the increasingly online nature of political campaigns, if platform neutrality is not secured, we could never see a Republican (or more accurately a true "America first" Republican) in the White House ever again.
Will Chamberlain's excellent article asserting that platform access is a civil right is a good place to start as a template for what must be done.
Others argue Big Tech's immunity under Section 230 of the Communications Decency Act needs to be revoked. If Facebook wants to act like a publisher and not a platform, let it be treated as a publisher. This would mean Facebook being legally liable for everything posted on their website.
It's my right as a website owner to deny anyone else access to post on that website. But that means I am personally responsible for the content on my website. Facebook wants to have its cake and eat it. Facebook wants to deny access while simultaneously eschewing responsibility. Why should we allow that?
Also, isn't it an extraordinary coincidence that leftists, notorious for their distrust of big corporations centralizing power and behaving with impunity, suddenly became massive fans of big corporations centralizing power and behaving with impunity when those corporations bought up the new public square and started censoring conservatives?
It's almost like they aren't actually liberal, have no actual principles, and are just feverish authoritarians who want to harness the power of corporate behemoths to silence their ideological opposition.
Isn't it fascinating how leftists demand Christians bake the gay wedding cake under threat of financial decimation while reacting to Facebook refusing to provide a service with the tired old cliche, "It's a private company, it can do what it likes."
I'll use that line next time a fracking company wants to plough through your living room.
The idea that leftists and self-proclaimed "journalists" – those who behave like activists in lobbying to deplatform conservatives – do so out of genuine concern for "hate," "bullying" or "harassment" is also beyond ludicrous.
These are some of the most hateful, vindictive people you could ever encounter. They abuse their power to deplatform conservatives in order to satiate their spiteful vendettas. And in some cases, to prove their credentials to their new paymasters.
They derive sick pleasure from ruining people's lives.
The Daily Beast exposed Pamela Geller's children. They weren't even political.
Geller has fatwas against her from Islamic terrorists and the American media exposed her children.
If, God forbid, one of these deplatformed people commits suicide, many on the left will be popping champagne corks. They'll be laughing it up. These are not nice people.
When news broke of my Facebook ban, my Twitter direct mentions were flooded with vicious taunts and violent threats. But I'm the "hateful" one.
Save me the sanctimonious crap about "hate," "bullying" and "harassment". We know why conservatives are being banned and it's purely political. It's a pre-2020 purge. This is election meddling.
Anyone who watched the 2016 footage of Google executives mourning the election of Donald Trump and vowing to never let it happen again knows that for a fact.
As Dr. Robert Epstein has documented, the power of Google and Facebook algorithms to shift millions of votes in elections is vast and unprecedented. Now we learn that Facebook will ensure "authoritative" (establishment) sources appear far more frequently in news feeds.
It's not sufficient to ban entire news outlets and prominent people – that's not rigging the game enough – now they want to stack the deck even further against whoever's left.
Despite all this, there's also a kind of lobotomized peacefulness surrounding the idea of escaping social media entirely. Because of the way it was designed to keep people addicted, social media is personally responsible for the largest mental health crisis of our generation. The prospect of fleeing that insane asylum (despite the obvious crippling impact on my ego, career, and financial security) doesn't even sound all that bad.
Paul Joseph Watson is the founder of Summit.News and has a SubscribeStar account where people can contribute to his work and legal fund.
This op-ed was originally posted at Human Events.
Source:
https://www.naturalnews.com/2019-05-09-pjw-facebook-calls-me-dangerous-imagine-my-shock-no-really.html
Raised by Wolves: Microsoft has been tasked with developing a global digital passport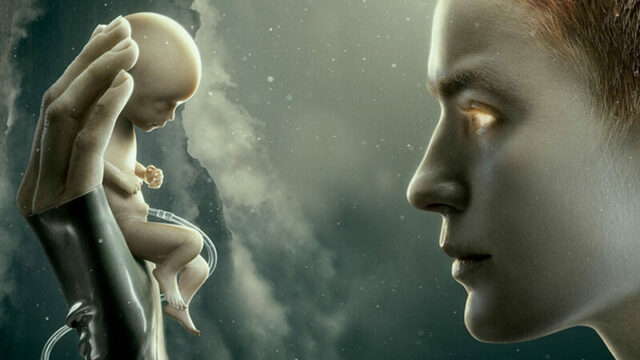 According to the Hill, a coalition of medical and technology organizations is working to develop a digital COVID-19 vaccination passport that will allow businesses, airlines and countries to check whether people have received the vaccine.
The vaccination initiative, announced Thursday, is developing technology to confirm vaccinations, with the likelihood that some governments will require people to provide proof of their vaccinations to enter the country.
The organization hopes the technology will enable people to "demonstrate their health to safely return to travel, work, school and life, while protecting the privacy of their data."
The initiative, which includes members such as Microsoft, Oracle and the American non-profit Mayo Clinic, is using the results of the Commons Project's international digital document confirming a negative COVID-19 test, according to the Financial Times.
The Commons Project technology, created in partnership with the Rockefeller Foundation , is already being used by three major airline alliances.
The coalition is reportedly in talks with several governments to create a program requiring either negative tests or proof of vaccination, Paul Meyer, executive director of The Commons Project, told the Times.
"The goal of the Vaccine Initiative is to give people digital access to their vaccination records so they can use tools like CommonPass to safely return to travel, work, school and life while protecting the privacy of their data ," Meier said in a statement. …
People who have been vaccinated are currently receiving a sheet of paper confirming their vaccination, he said, but the coalition could develop a digital certificate using electronic health records.
The technology should allow patients to keep their data safe by being available in a digital wallet or physical QR code so that they can regulate who sees the information.
The Vaccine Initiative assumes that certain businesses, such as event organizers and universities, will require their consumers, students and employees to provide proof of vaccination , the Times reported.
Mike Sicily, executive vice president of Oracle Global Business Units, says in a statement that a passport "should be as simple as online banking."
"We are committed to working together with the technology and medical communities, as well as with global governments, to ensure that people have safe access to this information, no matter where and when they may need it," he added.
The project is also evolving as new strains of COVID-19 emerge around the world, including the spread of a more contagious variant that has been found in the United Kingdom.
It should be understood that only those travelers who received the RIGHT vaccine will receive permission to fly and cross borders.
Are people really vaccinated? Are we being raised by wolves?
The material is taken from the public website of this biotech giant, founded in 2010 to develop drugs and vaccines based on messenger RNA (mRNA) technologies. The company became known to our readers due to the launch of the eponymous vaccine against the Covid-19 virus on the market.
Quotes:
"Recognizing the wide potential of mRNA science, we decided to create a technological platform for mRNA that is very similar to the operating system on a computer. It is designed so that it can be connected and interchangeable with various programs. In our case, the "program" or "application" is our mRNA preparation – a unique mRNA sequence that encodes a protein."
"May 1, 2020 Moderna, Inc. and Lonza Ltd. today announced a 10-year strategic collaboration agreement to enable large-scale production of Moderna mRNA vaccine (mRNA-1273) against the novel coronavirus (SARS-CoV-2) ."
The primary conclusion is that the so-called Moderna vaccine is not at all like traditional vaccines, which use live or dead, natural or engineered parts of the RNA of the virus, designed to induce an immune response and form antibodies in the body.
The drug "mRNA-1273" is not a vaccine against a virus, but, in fact, is an artificial bioprogrammed virus.
Based on the author's definition of the mRNA platform as an analogue of a computer operating system, if you adhere to the declared letter, it should be recognized: the drug is intended for (re) programming the human body by (re) coding its protein. In other words, the masks are off, the mRNA platform is the place where Big Pharma teams up with Big Tech, justifying the darkest predictions yesterday by science fiction writers, and today by realists.
If you take a good walk around the Moderna website, you will find very interesting things.
For example, the company clearly recognizes that a healthy immune system poses a threat to mRNA, since an intense immune response can destroy the platform before it even starts to act and which can lead to negative results, which can include molecular deficiency and hormonal defects, and cause seizures, allergic reactions, infertility and other side effects, but at the same time it does not form a targeted immune response to coronavirus proteins at all.
In addition, the self (re) programming of cells is necessary in order for them to be open for the reception and delivery of various drugs, the effectiveness of which is often significantly reduced due to rejection by the body.
What this means: a healthy immune system after the introduction of the drug "mRNA-1273" is (re) programmed either unpredictably or predictably, but for the further purposes of the Moderna company, which is vitally interested in the fact that the human body is further open for access to pharmaceutical companies … The immune system actually breaks open, opening the door for any biotechnological experiments on the human body.
Due to the fact that such biotechnologies are at the beginning of the path, which is always associated with a great risk to life, the Moderna company at the legislative level is exempted by the US Congress from liability for the consequences of the use of its drugs. Also, by the way, like the Pfizer company.
Is this an explanation of the reason for the planned mass vaccination of all people in 2021, as well as the "sharp aggravation of the pandemic" in the world media?
Freemasonry calendar for 2021 and the next 25 years: Earthlink & BrainTrust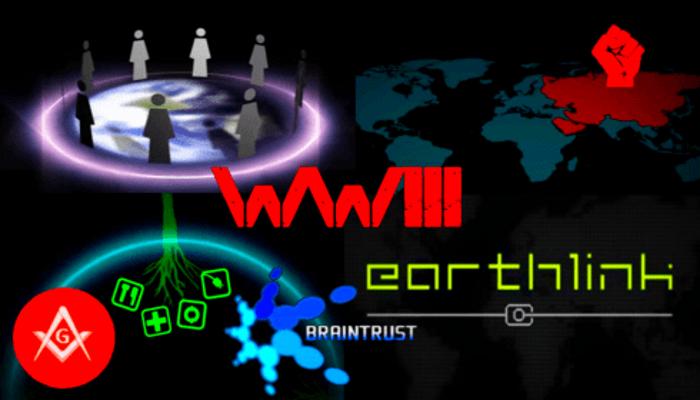 With the onset of the covid pandemic, vaccinations, immunization passports and other such miracles, conspiracy theorists were surprised to find that all this was written in plain text on the Internet many years ago. The people who determine the strategic course of the world have communicated their plans quite openly. Until a certain moment, no one paid attention to these plans.
However, now that everything that is happening has become more or less clear, many enthusiasts began to re-read the texts with great interest and revise the videos of 2010 and earlier years, trying to find in them both indications of the events taking place around the current events and the events that will follow. The next discovery of this kind was a video from 2008 from Casaleggio Associati – a small Masonic organization somehow connected with Gianroberto Casaleggio.
From the first visit, the conspiracy theorists did not manage to dig very deeply, but, according to the first impression, we are talking about regional masonry of a not very high level of management, so there is clearly not all the information there, especially information for showing the general public.
Nevertheless, some crumbs of knowledge are still better than its complete absence, so we will retell the video in general terms. The first five minutes there is an introductory one, which tells about the great thinkers of the Renaissance who opposed Genghis Khan and wanted to arrange the world correctly and justly. This desire lasted for centuries, until the baton passed to the US Democratic Party and the Bilderberg Club. Then, from the middle of the fifth minute of the video, the most interesting part begins.
In 2018, according to the forecast from 2008, the world will be divided into two blocks – the block of good guys who live in Europe, and the block of bad guys who live in China and its satellites: The war between the blocks begins in 2020 with the use of bacteriological weapons. The war will last 20 years. During the war, such cultural monuments as Reims Cathedral, St. Peter's Square and the Sagrada Familia will be destroyed, which suggests that there will be no stone unturned from Italy, France and Spain.
Also, in addition to biological weapons, at the first stage of the war, climate weapons will be used, which will cause a rise in ocean level by 12 meters with all the ensuing consequences. There will also be a world famine and a rejection of fossil fuels – tanks by the end of the war will be some kind of electric. As a result of this, the West will win by 2040, but there will be no more than a billion people on the planet who will be offered a single electric passport and a networked democracy, which will be controlled by the World Government and Earthlink Artificial Intelligence.
Earthlink will start operating in 2043, a single passport will be issued in 2047, and in 2050 there will be the so-called BrainTrust – collective social intelligence: When BrainTrust starts working, people will connect their brains into a network and collectively choose the World Government, which will lead them, proclaiming the coming of the Era of the New World Order. It will appear in 2054. Here is such an interesting Masonic tale of the 2008 model. Oddly enough, but so far the chronology is being observed and the prophecy is coming true.
Covid-19: The Great Reset -Pandemic targets declared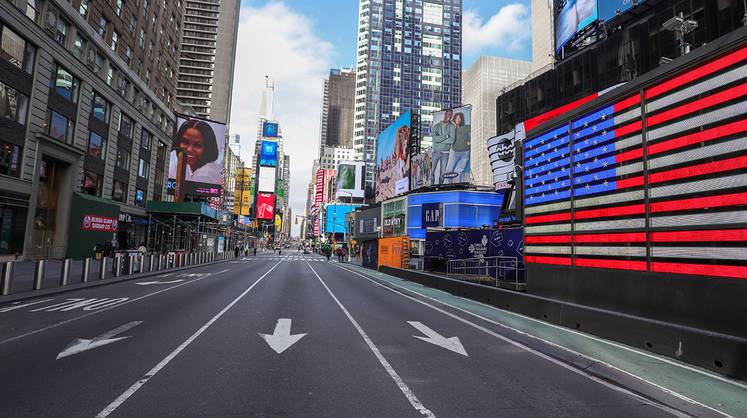 The working class of the United States is in despair. This was stated by Senator Bernie Sanders on his Twitter page. He also wrote that the US Congress should listen to the people and provide a one-time payment of $ 1,200 to each member of the working class.
"Maybe – just maybe – it's time for Congress to listen to the American people and send out survival checks for $ 1,200 to working-class Americans who are now in such despair," Sanders said.
On March 25, the U.S. Congress approved a one-time payment of $ 1,200 to every adult U.S. citizen. The purpose of the payment was to mitigate the social impact of quarantine measures and the coronavirus pandemic.
Sanders is in favor of re-payment, as the crisis caused by the quarantine and pandemics is not only not overcome, but is developing.
However, it is quite possible that not only American workers will receive benefits soon.
The FGC website spoke about the book "Covid-19: The Great Reset", published in the summer of 2020 in Europe. The authors of the book are Klaus Schwab, founder and permanent leader of the World Economic Forum (WEF) and Thierry Mallre, who is presented as a futurist.
By the end of 2020, the book should be published in German, French, Spanish, Japanese, Chinese and Korean.
The main ideas of the book about "great reset" are already diverging.
First , the COVID-19 pandemic is a "unique window of opportunity." It is through this window that humanity must be introduced into the future. No return to the past! "Many people ask: when will we return to normal life? The short answer is never. Our story will be divided into two parts: before the coronavirus and after. "
Secondly , the "bright future" is a world where the distinctions between rich and poor countries will be erased, and over time state borders will be destroyed. A single planetary state with a single government will emerge: "The question of the World Government is at the center of all issues." Further, Schwab writes: "With the introduction of lockdown, our attachment to loved ones increases, we value more those whom we love – family members and friends. But the downside here is that it causes a rise in patriotic and national feelings, along with dark religious beliefs and ethnic preferences. And this toxic mixture brings out the worst in us … "Schwab makes it clear that" dark religious beliefs and ethnic preferences "will be declared war.
Third , the economy of the Brave New World must be centrally run by giant monopolies. Private property will wither away, its place will be taken by the "economy of use", "the economy of participation". There will be no cash, digital currencies will be introduced everywhere.
Fourthly , there will be a transition to "green" energy, it will replace hydrocarbon energy. Limits will be imposed on the consumption of water, electricity, some "environmentally hazardous" types of products (eg meat) or industrial products (eg cars). And the most radical means of reducing the burden on the natural environment will be to reduce demographic growth or even to reduce the population: "The greater the demographic growth … the higher the risk of new pandemics."
Fifth , robotization will be completed in all spheres of the economy and public life. The book "The Great Reset" says many times about the sharp job cuts: "Until 2035, up to 86% of jobs in restaurants, 75% of jobs in trade and 59% in the entertainment industries can be automated." "Up to 75% of restaurants can go broke due to lockdowns and subsequent social distancing measures." "Not a single industry, not a single enterprise will remain unaffected." It is proposed to introduce an unconditional basic income (UBI) for people who will be replaced by robots, but only if the person confirms that he is vaccinated.
Sixth , digitalization of all spheres of the economy and society will continue. An effective system will be created to monitor the behavior and movement of people, including using face recognition technologies. Quote: "To end the pandemic, a worldwide digital surveillance network must be created."
Seventh , the new health care model will provide for regular testing, compulsory vaccination, issuance of a sanitary passport, and the establishment of restrictions and punishments for persons who evade the rules of medical discipline.
Eighth , in the spirit of transhumanism, a person will be "improved".
The goals of the "pandemic" have been declared. With the support that the "great reset" receives from the camp of globalism, there is no doubt that the notorious "pandemic" is the beginning of the operation of the transition to the "brave new world." Will there be forces capable of resisting the reset-globalists? .. This is an open question.