Paranormal presence haunts home of Iowa baseball players
Every night when he got ready to go to bed, Hawkeye baseball player Trevor Kenyon usually left his TV on the Big Ten Network. One night, he decided to fall asleep to FX.
When he returned to his room after brushing his teeth, he discovered his TV had been changed to BTN. Kenyon turned the TV off and put the remote on the floor next to his bed. When he rolled over, he discovered the remote next to him on the pillow. After that, Kenyon turned the TV back on to BTN and let "Tim" watch sports as he fell asleep.
Kenyon, along with five other members of the Iowa baseball team and one club hockey player, recently learned they might not be the only ones living in their house on North Dubuque Street. A local paranormal-investigating task force claims to have confirmed the residents have two spirits in their house. One, an older, grandfatherly figure — whom the guys have named "Tim" — roams the halls and rooms of the three-story house. Another, a younger girl, stays put in one particular room of the house.
"We've lived here over the past two years," junior pitcher Aaron Smit said. "But over the past few months, we noticed things getting a little bit weird. We had a kid in here who thought he saw a ghost — a shadow in a form of a human."
That experience made Smit, and the rest of his roommates, think about some other not-so-normal things that have happened in their residence before.
"We thought about how [baseball player Taylor Zeutenhorst] said he saw a little girl in his bedroom," Smit said. "There was a time in the morning where someone was slamming the door, and we heard sprinting up the stairs. Everyone assumed it was me, but I told them I was in bed."
Members of the house began noticing chairs being moved around in the kitchen late at night. And on two separate occasions, girlfriends of players have had underwear removed from them while sleeping, even though they were wearing pants. Each time, the undergarments were discovered in another place. Smit said the list "sort of goes on."
One of the more peculiar stories comes from a room in the attic of the house. Kenyon, a junior catcher who has lived in the furnished attic all year, said that for whatever reason, there were times he couldn't find the energy to leave his bed or his room.
"I never wanted to leave the room. I had no motivation," he said. "I usually have high energy. I would get depressed — be in there moping around, wondering, 'What the hell am I doing?' "
Other teammates who have lived in Kenyon's room in the past have told him they experienced similar things and feelings of exhaustion while in the room.
The baseball players said they were puzzled by all the strange happenings, and it wasn't until they had an unexpected visitor to their house that they thought of the possibility of a ghost.
This Tiny Island in Maine Is One Horror Story After the Next
What could be so scary about an island just barely off-shore? There's no space for grass, trees, or any other plant life trying to break through the craggy terrain of Boon Island, just six short miles off the southeast coast of Maine. The sight of mainland's shore—easily visible from the island—is perhaps the most frightening feature of the watery pile of granite that snares sailors like flies in a spider's web. Marooned just a stone's throw distance from civilization could drive anyone to madness or gruesome means of survival. Boon Island has seen all that and more.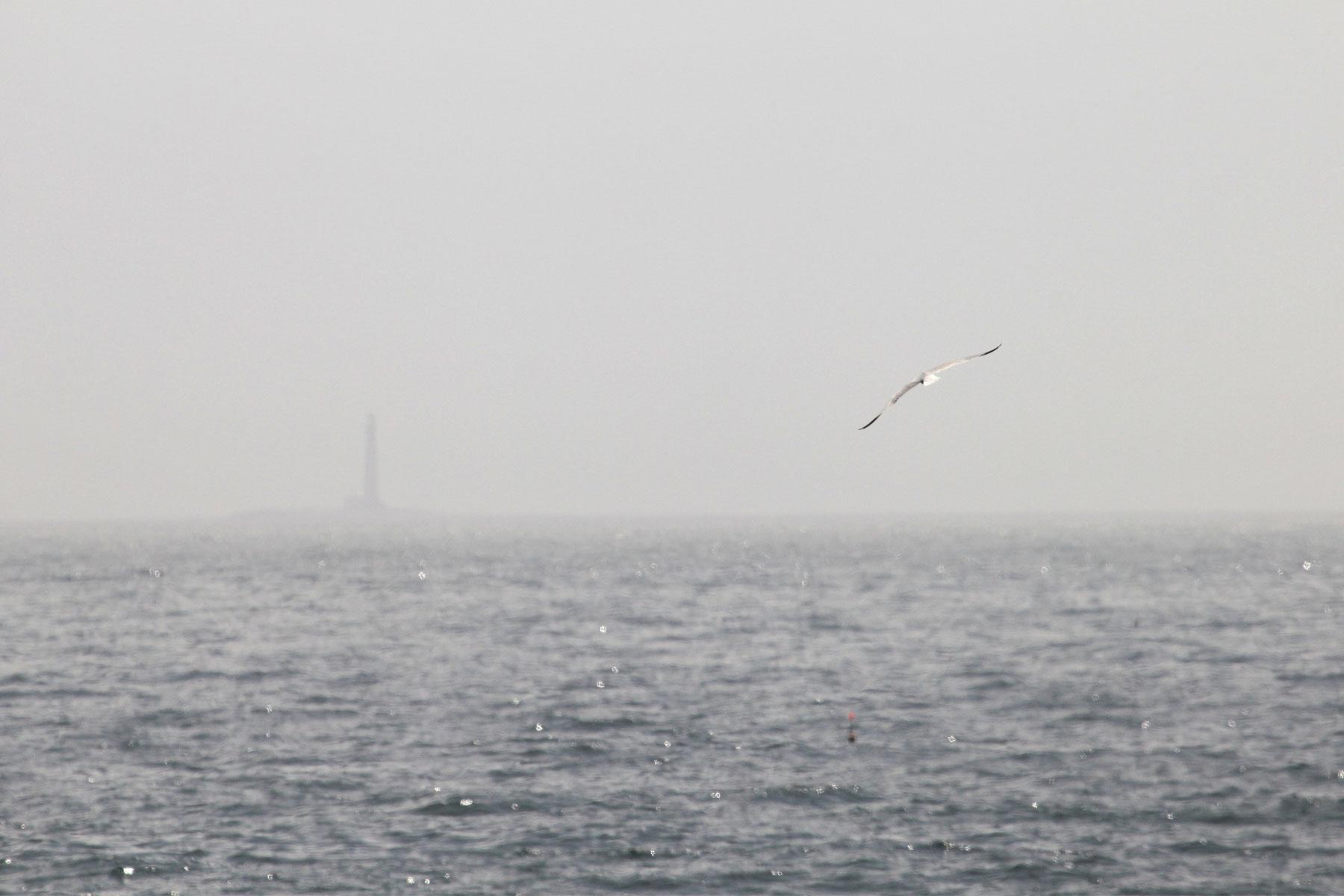 Boon Island is older than colonial America, its recorded "discovery" dating back to at least 1682, when the trading vessel Increase wrecked against its rocky peaks. The four survivors, three white men and a Native American, survived by eating fish and gull's eggs. Bitter cold and violent, the breaking waves of the Atlantic kept the survivors firmly in place until a month later, eyes trained on the mainland shore, they watched smoke curling over Mount Agamenticus. Quickly, the sailors built their own fire as a signal.
Native Americans, for the millionth time in history, graciously came to the rescue of the white men seeking to loot the land. Boon Island's namesake was supposedly born of these survivors—their rescue a "boon granted by God," though the island and appellation appear in shipping records prior to the Increase's deliverance under different spellings. The island's next "boon" would require more than a sacrifice of human life—it would require the surrender of humanity itself.
The British ship Nottingham Galley shipwrecked on Boon Island on December 11, 1710. Fighting starvation and a brutal winter, the few survivors resorted to eating their dead, all the while watching the mainland, just out of reach. Despite their gruesome account upon rescue—and the subsequent practice of local fisherman leaving barrels of provisions on the island for the inevitable use of shipwrecked sailors—it took another 80 years before the erection of a lighthouse. A wooden tower, it survived just 5 years before the brutal Atlantic winter storms took it down, when frothing waves hurled boulders across the bedrock like skipping stones.
A year later, in 1805, the project began anew, this time with stones as foundation for the tower. The three workers tasked with its construction drowned upon their returning sail home—just miles from shore.
Grieving Widow's Island
The nineteenth century brought many iterations of a lighthouse that would not stand on Boon Island, with many men tasked with keeping the windy, damp rock well-lit. One legend tells of the newly wedded keeper who brought his wife to the island, where he fell ill and died during a nasty squall. Despite her grief, his widow climbed the 168 stairs to light the lamp for the remaining days of the storm.
When mainlanders noticed the tower going unlit, they voyaged to the island to investigate. There, they found her deranged with grief and wandering the rocks in hysterics. Though she made it back to mainland, she died just a few short weeks after her return.
The Coast Guard keepers who maintained the tower in the 20th century tell of "a sad faced young woman shrouded in white" who haunts Boon Island. Local lore supposes she is the ghost of the mistress of the captain of the Nottingham Galley, while others (rightly) claim she is the widow, returned to the island in search of her fallen husband. Bob Roberts, who worked as a Coast Guard keeper in the 1970s, frequented the island and described "strange events" that he couldn't explain:
"One time, [Roberts] and fellow crewman Bob Edwards were off the island fishing, and they drifted too far from the island to make it back in time to turn the light on before dark. There wasn't a person on the island, but somehow the light was glowing brightly by the time the keepers returned. On other occasions [Roberts] and others heard doors mysteriously opening and closing. When we would go to turn on the fog signal, he felt as if 'someone was watching.'"
On another occasion, Coast Guardsman Dave Wells was doing routine maintenance on the tower when his Labrador retriever became spooked. The dog "chased something from one end of the island to the other and back again." There was nothing he could see, though the dog continued its hunt.
"We figured the island must be haunted, but nothing ever bothered us," says Wells.
In the 20th and 21st century, the lighthouse changed ownership almost as many times as it replaced its keepers. In 1978, when an ocean storm launched boulders across the granite island, the two men who would be the island's final keepers narrowly escaped a stormy death in the tower. The roiling sea damaged the fuel tanks, helicopter pad, generator building, boathouse, and boat launch. It was finally decided that the station should be automated.
In 2012, Boon Island Lighthouse was put up for sale by the National Historic Lighthouse Preservation Act of 2000 to "eligible federal, state and local agencies, non-profit corporations, educational agencies, and community development organizations to be used for educational recreation, cultural or historic preservation purposes," but no one bid for the accursed tower—cultural posterity be damned. Online auction of the tower brought a bid by a real estate developer for $78,000, who somehow managed to flip it. The current owner, Boon Island LLC, is registered in Wilmington, Delaware, and Boon Island and its lighthouse sit abandoned and watchful, providing automated light flashes to passing ships and a strange gravitational pull to sailors who try to pass it.
There are no tours of the lighthouse. The only way to explore the lighthouse is arriving by air or sea, but do yourself a favor and enjoy it while you remain firmly planted on the mainland.
Gorgeous Haunted Houses and their Haunted Histories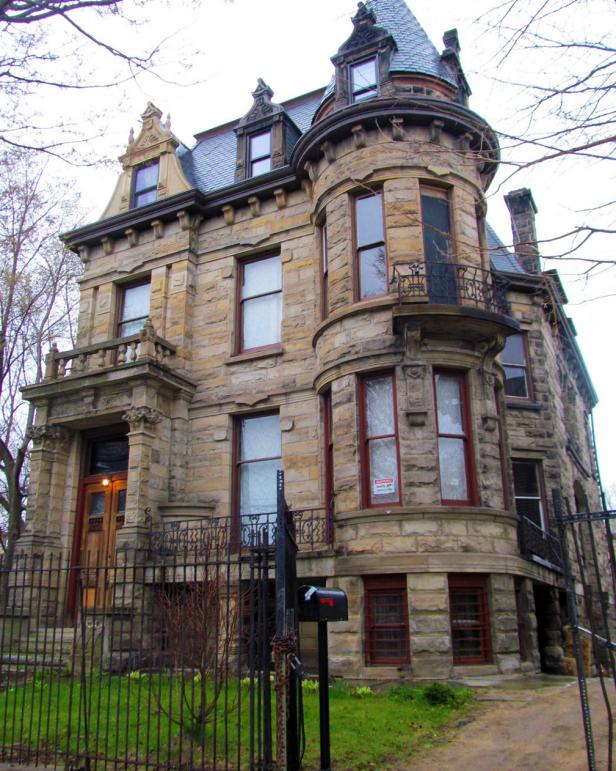 Sometimes, the most beautiful homes are also the most haunted.
Stately Southern mansions, vibrant Victorians and even well-cared for Colonials can harbor undead inhabitants and boast spine-tingling tales of ghosts, murder and intrigue. Read on to learn about five of America's loveliest yet most haunted houses below.
The Winchester Mystery House
Winchester Mystery House, Copyright Winchester Mystery House
Even with no knowledge of its chilling history, the stately Winchester Mystery House stands out. The quirky Queen Anne-style Victorian, under construction from the late 1800s until the death of its owner in the early 1900s, is made even more eye-catching by its hodgepodge of window shapes, pointed finials, turrets, gables and bold exterior paint. Comprised of over 160 rooms, the gigantic San Jose, California mansion was occupied by Sarah Winchester, widow of William Wirt Winchester (heir to the Winchester Rifle fortune) until her death in 1922.

 
The House of the Seven Gables
©iStockphoto.com/kickstand
At a glance, the House of the Seven Gables, or the Turner-Ingersoll Mansion, is simple and stunning. The dark clapboard siding provides a lovely contrast to the bright gardens, and the many large, Georgian style windows create an incredibly attractive facade for the Salem, Massachusetts house.
Built in 1668, this Colonial-style home is thought to be among the oldest wooden structures in America and is remarkably well-preserved for its 300-plus years. Some might know this house from Nathaniel Hawthorne's 1851 novel of the same name or the related movies, but it's also famous for its slew of paranormal activity. Mysterious shadows have been seen in the upper windows, as well as unexplained activity from faucets and lights. Some also say that the ghost of Hawthorne's cousin, Susanna Ingersoll, who lived in the residence, as well as that of a young boy, still occupy the space.
Built in the mid-1800s, Ashton Villa is a stately mansion in Galveston, Texas and is the oldest brick home in the state. Built by businessman James Moreau Brown, the structure is a handsome specimen of the Italianate Villa style, with a symmetrical construction, dramatic eaves and ornate wrought iron railings and columns adorning the front balcony.
Ashton Villa is reported to still be inhabited by one of its previous residents, Bettie Brown, daughter of James Brown. Her once over-the-top personality seems unwilling to fade in the afterlife. People report seeing Bettie in the house's Gold Room and on the staircase. Aside from that, there are reports of fans turning on and off, furniture with a mind of its own and even ghostly piano music that some attribute to Bettie's sister, Matilda.
Another Queen Anne Victorian, Franklin Castle in Cleveland, Ohio, has been called one of Ohio's most haunted locations. The imposing stone structure with its turrets, balconies and intricate stone carvings is at once creepy and captivating. With its imposing appearance, it's not surprising that this home boasts a doleful past, marked by rumors of murder, an arson attack and paranormal happenings.
The home's story begins in the late 1800s, when it was built for the Tiedemann family. Subsequent owners and visitors would report mysterious occurrences, such as light fixtures moving of their own accord and the voices of crying children. In addition, there have been more sinister discoveries in the home, such as that of human bones hidden in the tower room. As if that weren't creepy enough, there are tunnels concealed beneath the house that were supposedly the site of murderous acts committed by the home's first owner.
Bogdan Oporowski/Wiki Commons
From the outside, this stately St. Francisville, Louisiana house is the picture of elegance and class. The residence features delicate ironwork on a spacious veranda, hand-painted stained glass and an over 300-pound crystal chandelier. General David Bradford built the home in 1796 after fleeing imprisonment for his involvement in the Whiskey Rebellion. Since that time, it's rumored that the home has been the site of numerous tragic deaths and paranormal occurrences. On more than one occasion, shadowy figures have appeared in the background of photographs taken at the property. Other strange happenings include a piano played by unseen hands, sightings of the ghostly figures of a previous owner's two children and unexplained handprints on a reportedly haunted mirror.
Source:http://www.hgtv.com
5 Most Common Signs that you're living in a Haunted House
Do you have a strange and eerily feeling that you could be living in a haunted house? Do you hear footsteps, whispers, screams, and moans when no one is around? Do you feel that someone is watching you from behind? In this article, we will provide you the 5 most common signs that can help you determine if your house is haunted.
According to the Association for the Scientific Study of Anomalous Phenomena (ASSAP), there are signs that you need to consider if you feel you're living in a haunted house. We will discuss these signs below and you can use them as a guide to find out if ghosts, demons, and other unknown entities live in your house.
5 Signs that your Home could be Haunted
Electronics and Lights Turn On and Off
Ghosts and spirits tend to like lights and electronics. One of the most common signs that you're living in a Haunted House is the unexplainable on and off electronics and lights.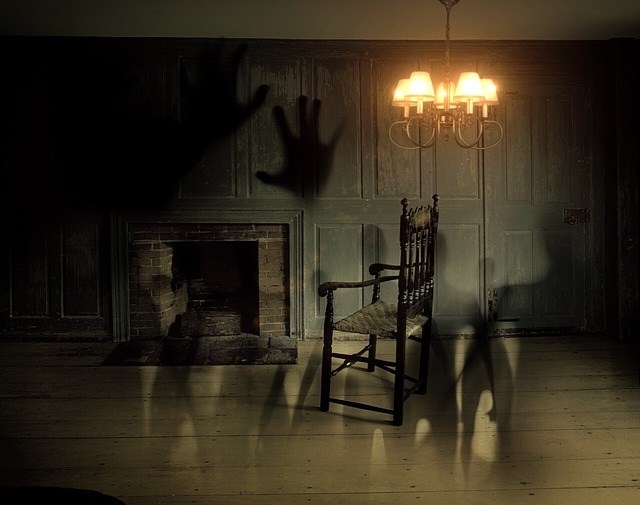 If you're happily watching a TV program and suddenly your TV flickers on without you touching the remote control, this could be a sign that there's a ghost in the living room. However, before you conclude that the there's a ghost in your house, make sure to check if your TV is in excellent condition. To confirm if some unknown entity is turning on and off the lights or electronics in your home, you must experience it fairly often. You should also check if your appliances and light cables are not malfunctioning. If everything is in the perfect state and you still experience the lights and electronics turning on and off by themselves, then that's a definite sign of a haunting.
Persistent Baffling Noises and Movement
Based on personal accounts of people who once lived in alleged haunted houses, moving objects, doors banging, footsteps echoing, whispering and screaming are widespread haunting occurrences.  If you suspect your house is haunted, you should hear subtle or even loud unexplainable noises. You should also see objects moving on their own. If you see and hear these things in your place, then there's no doubt that you're living in a haunted house.
Sometimes you might not see moving furniture or objects in your house. You might only hear the hinges of your door swinging and upon checking, your door is securely closed. You can also discover a door that was supposed to be closed, but upon inspection, it's wide open.
For the spooky noises, you can hear screams or someone whispering behind you. These can happen any time of the day, regardless of what you do in your house.
Ghostly Apparitions
An actual encounter with ghosts, spirits or unknown creatures and entities are strong pieces of evidence that your house is haunted. Ghostly apparitions are common to alleged haunted houses as stated by paranormal investigators or people with sixth sense or third eye. However, seeing actual ghosts for ordinary humans like us is a rare phenomenon, so if you see a floating silhouette or a misty entity in your house, that's a solid proof of a haunting.
Ghosts can take many forms. They can look like normal human beings or just an unrecognizable cloudy and misty shape. They can also appear and disappear in a matter of a few seconds. Also, they can lurk around your house whenever they wish to. You can see them in a mirror or pass through a solid wall. Some of them might be harmless, but other ghosts are in evil or demonic state. Therefore, once you see an actual ghost, it's best to ask from a religious group, or paranormal authorities.
Feelings of being touched and watched
Feelings of being watched and touched are also common signs that indicate your house is haunted. If you feel like someone is looking at you in a particular area in your home at a specific time, this could only mean a haunting phenomenon.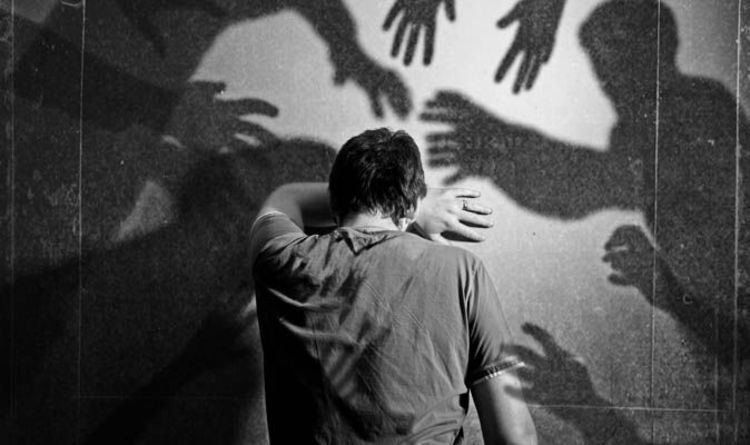 On the other hand, feelings of being touched are one of the strongest indicators that there's a spirit or unknown entity in your home. You can feel a light brush on your skin or a tap on your shoulder. You can also experience serious physical assaults, like scratches, slaps or hard push.  This kind of touch is quite disturbing, and you should consider leaving your house right away to prevent any serious injuries.
Temperature Fluctuations from Too Hot or Too Cold
Changes in temperature from to hot or too cold is one of the most common signs that you're living in a Haunted house. If an area in your house becomes too hot or too cold for no reason, and you feel some heavy or chilling atmosphere, then you're most likely living with a supernatural being. However, a hot temperature is not as ordinary as the cold temperature occurrence in haunted houses.
In the paranormal world, the changes in cold temperature is called cold spots. Cold spots are areas in your house that you'll feel an extremely chilly feeling and you'll likely have goosebumps.
Other signs that indicates you're living in a haunted house includes peculiar pet behavior, disappearing object phenomenon, and inexplicable shadows. One of the worst sign that we hope you wouldn't encounter is the body possession. This means, a spirit has taken over your body.
If any of the above signs are present in your home, make sure you consult paranormal experts and your religious sect. They can help you in getting rid of the ghosts or spirits. They can also help cleanse your home from evil entities. In addition, we advise you that before you buy a house, do some research on the house history and previous owners. These are sometimes the key to unexplainable haunting activities in your home.
Interesting links:
https://www.rd.com/culture/haunted-house-signs/
http://www.elledecor.com/life-culture/fun-at-home/a8856/is-my-house-haunted/
https://www.themonastery.org/blog/2017/10/10-signs-your-house-might-be-haunted/
https://science.howstuffworks.com/science-vs-myth/afterlife/5-real-haunted-houses.htm
https://www.thesun.co.uk/fabulous/5330927/spooky-signs-house-is-haunted/