Don't worry I haven't had the idea of making the site into a spooky type of Porn Hub. A little while ago while looking for something new to watch I innocently searched for 'paranormal' on Amazon Prime and the top result which appeared was a show called Paranormal Pornstars! It had 5 star reviews, it intrigued me, so I thought I better give it watch.
It turned out to be quite a good TV show.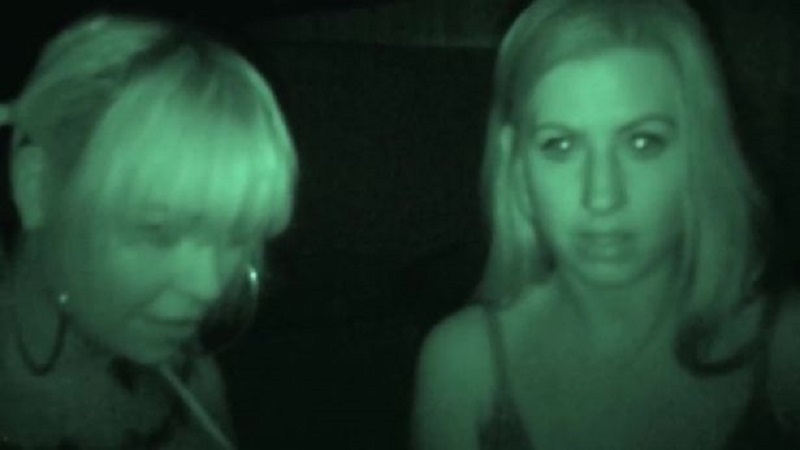 The ghost hunting team are made up of four members. They are brothers Lee and Mitch Green, Tindra Frost and Haley B.
They say that they started ghost hunting after they all experienced strange paranormal events in the studio and wanted to get to know who, if anyone, was haunting their studio.
There are five episodes in total, the first episode they are investigating their own studio then go to different locations in later episodes.
What I like about this show is that you can see nothing is fake, the reactions are real, the evidence, evp's, orbs etc all seem to be real and the team get genuinely scared unlike with popular well known paranormal shows where they sometimes need to re-enact if they miss something or to make it slightly more scarier for the viewer. It's even funny at times too.
The first couple of episodes are slightly amateurish in a way, as you can tell with the sound editing being way off. Sometimes the background music is too loud and you cant make out what they are saying, but this gets better the further into the series you get.
I would recommend anyone to give it a watch if your looking for a new ghost hunting show with genuine reactions and evidence. Maybe don't watch it with your children as they are adult entertainment stars and they do get a little adult'ish in parts, nothing obscene, just a little risque.
Paranormal Pornstars is available to watch on Amazon Prime. If you are in the UK  but don't have Amazon Prime you can get a free trial from the below ad